Taveuni, Fiji | photoreport

Even during his first trip to Fiji, I remember the name of this island, where once or twice a day flew a small airplane local Fijian airlines FIJI Link. And this time, I still decided to get there. The standard answer to any person who was on Taveuni the question - "How do you Taveuni?" - "Oh, it's beautiful place (Oh, this is a great place)." This phrase, we said an American who sat with us in this small airplane. He had a t-shirt Tahiti (Tahiti). Yes, he had been in French Polynesia, and still praised the island.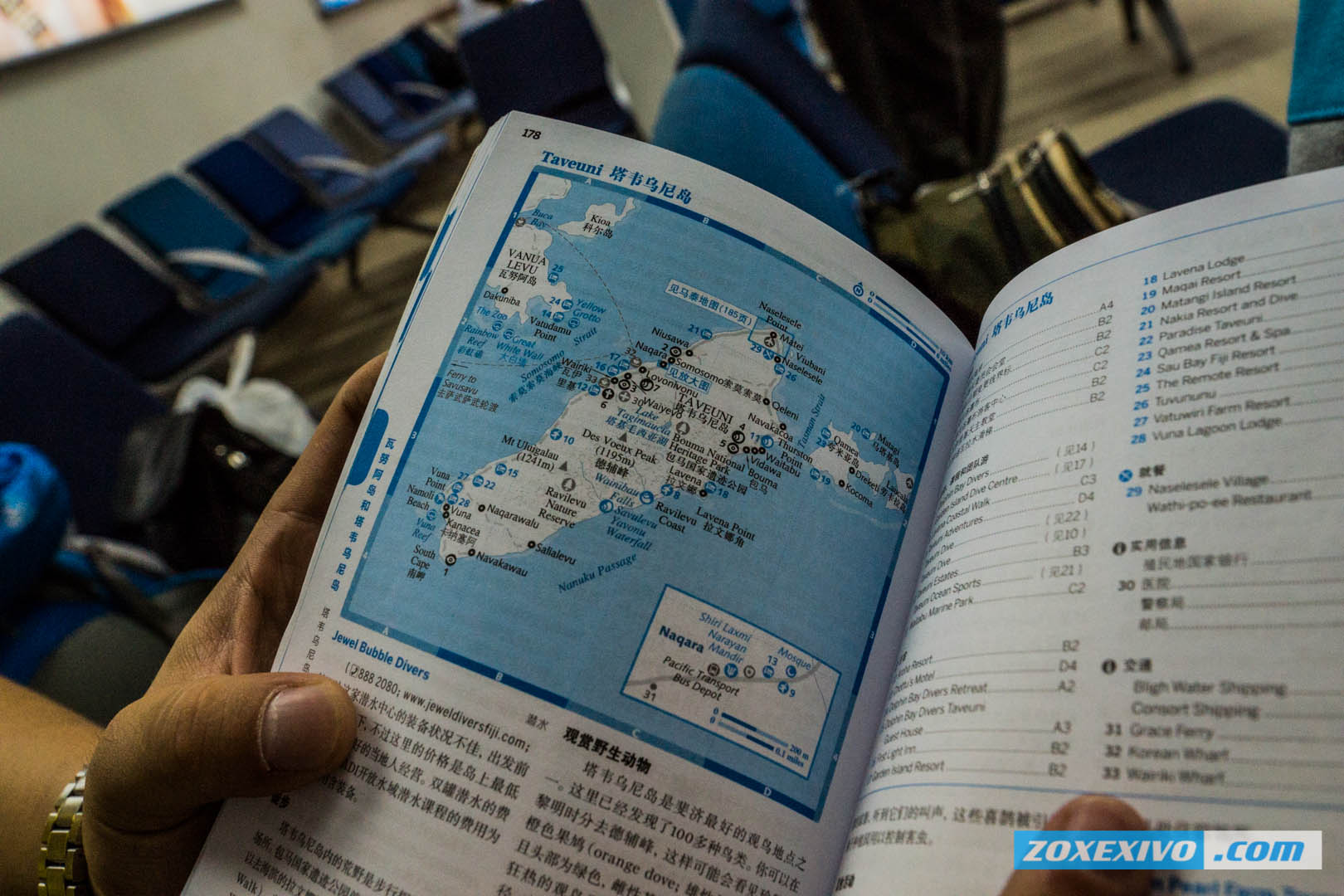 To be honest, we do not really imagine what awaits us on this island, because information on the Internet is not very much, but what if there is, then she or outdated, or it is very scary. A very well-known in wider circles forum - forum Vinsky, there is one small report of one person on this island, it is very praise it, but at the same time said that on the island of many snakes, and the water is full of sharks. This person was there in 2008, and probably a little fib, we were expecting. In the search results for youtube constantly seen some snakes and even saw somewhere about that on the island caught anaconda. Now I realized that it is not necessary to read and indiscriminately believe everything they write.
We had a not very long flight in a small and very beautiful airplane. At the bottom of the typical image of Oceania. Well is not to love?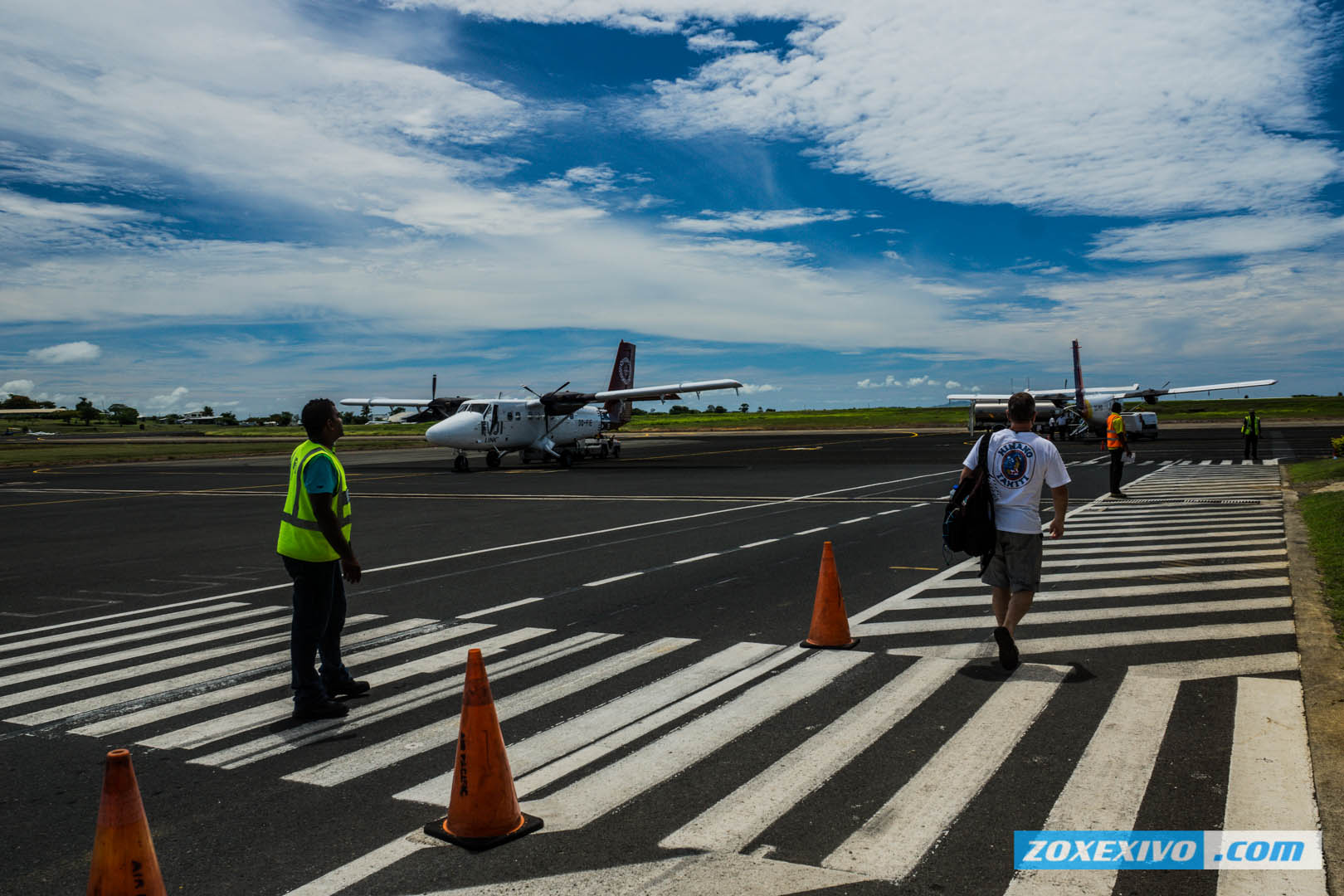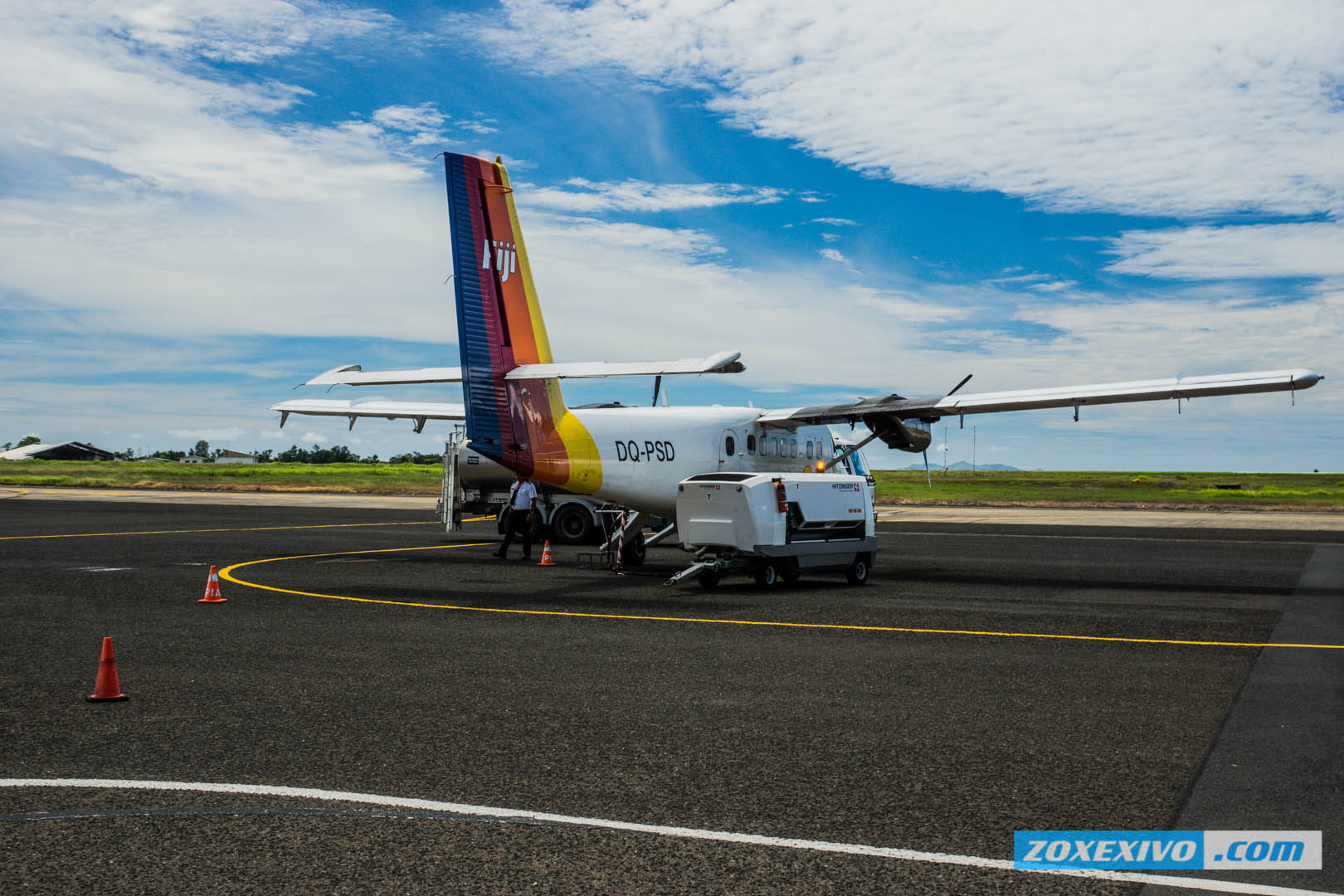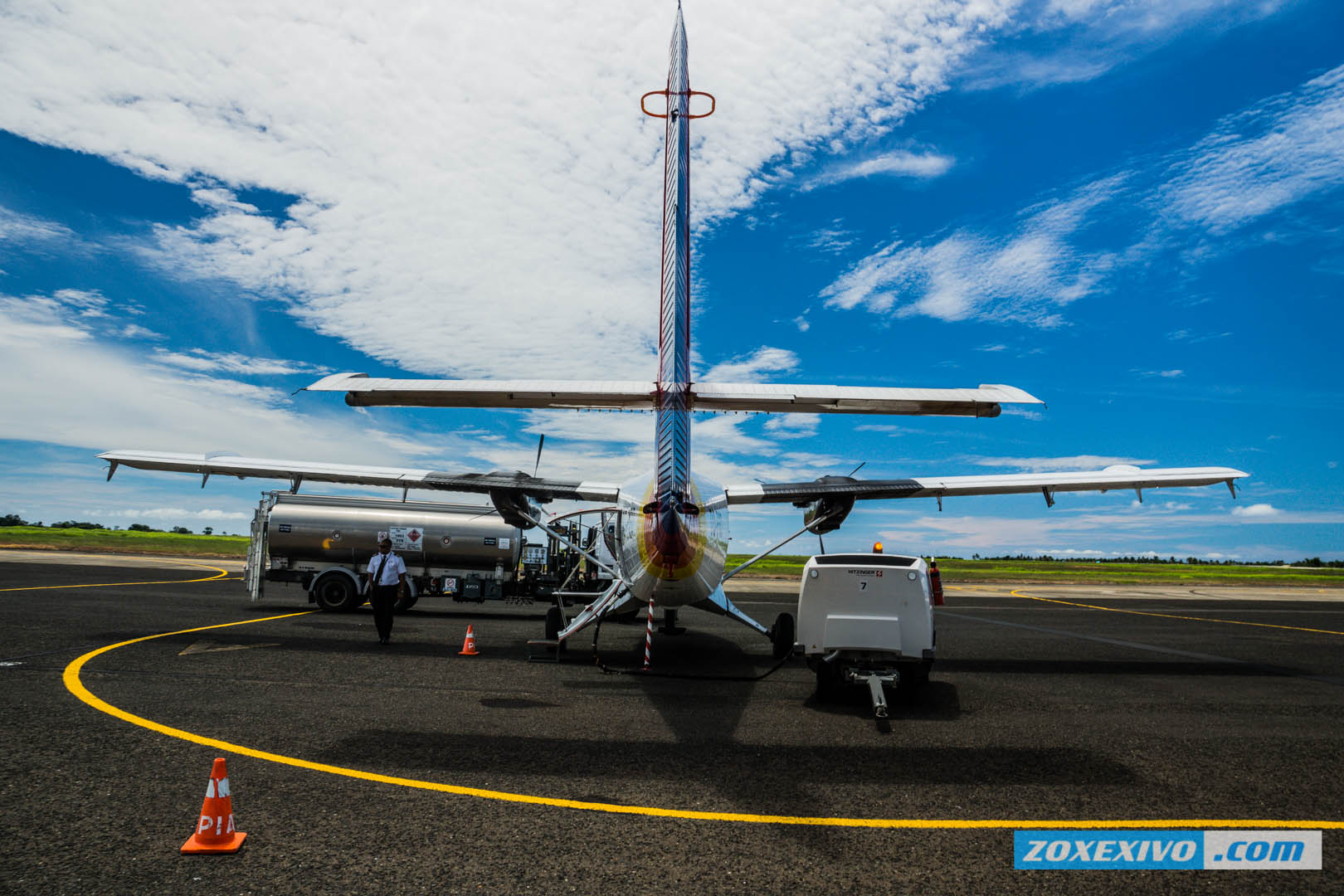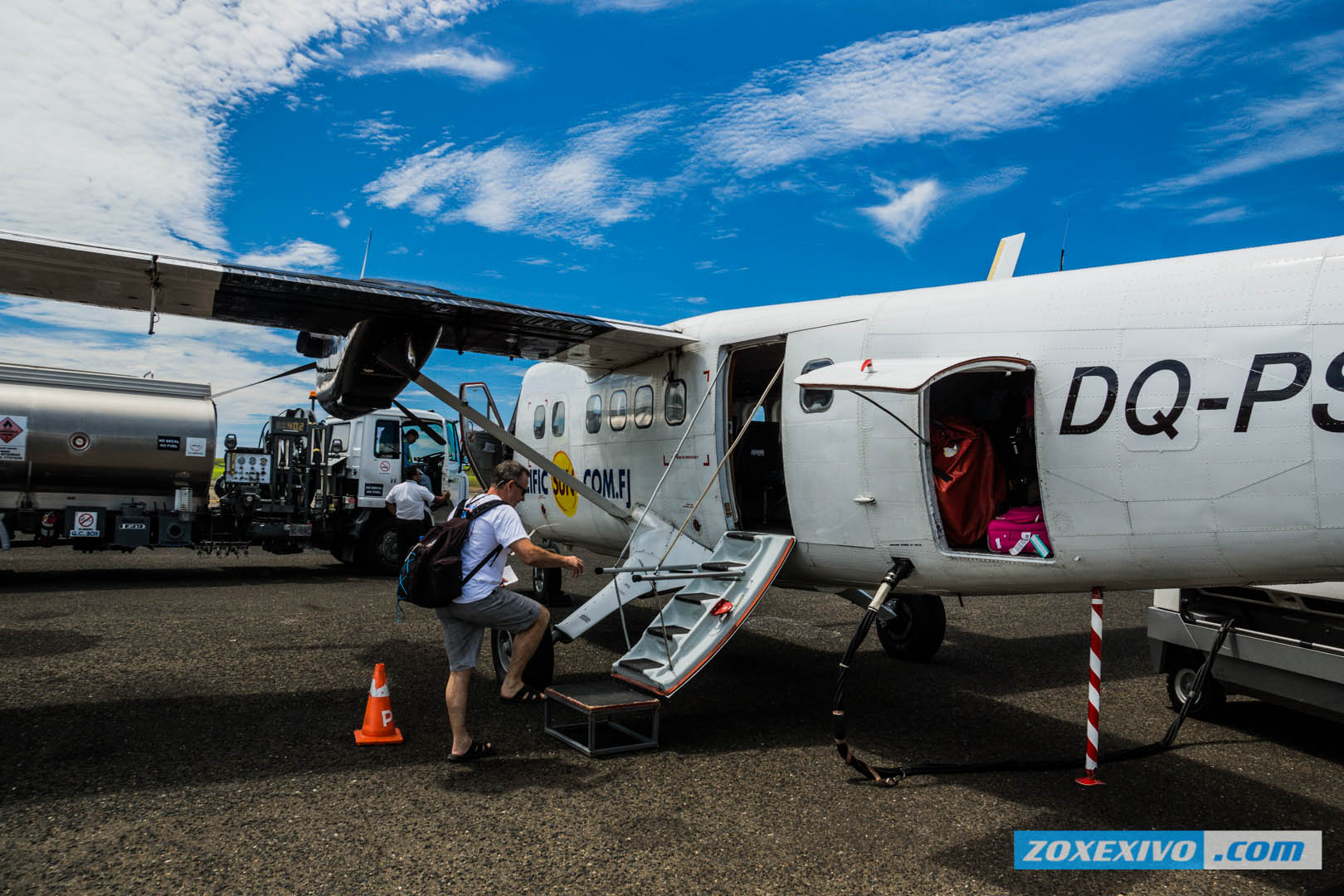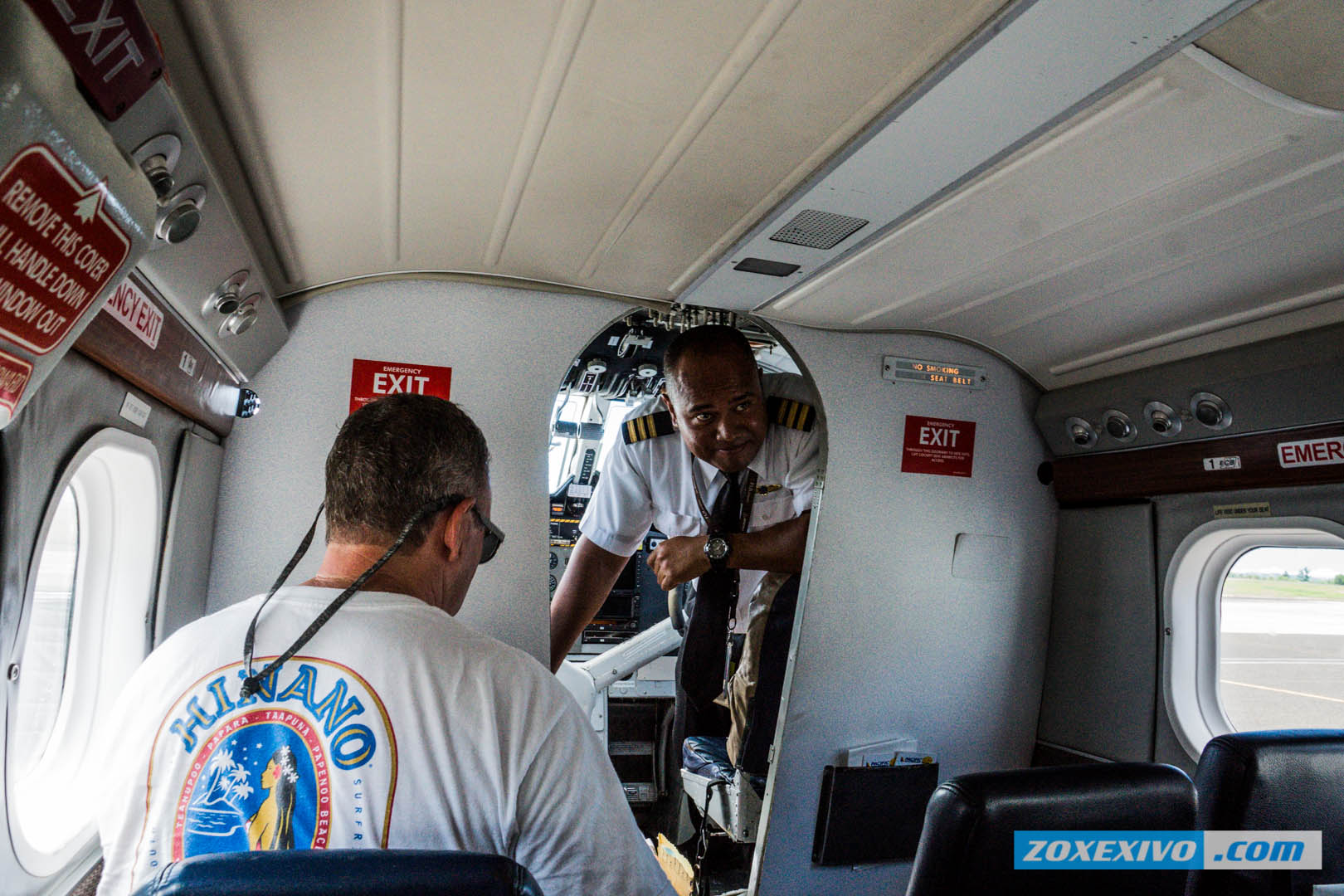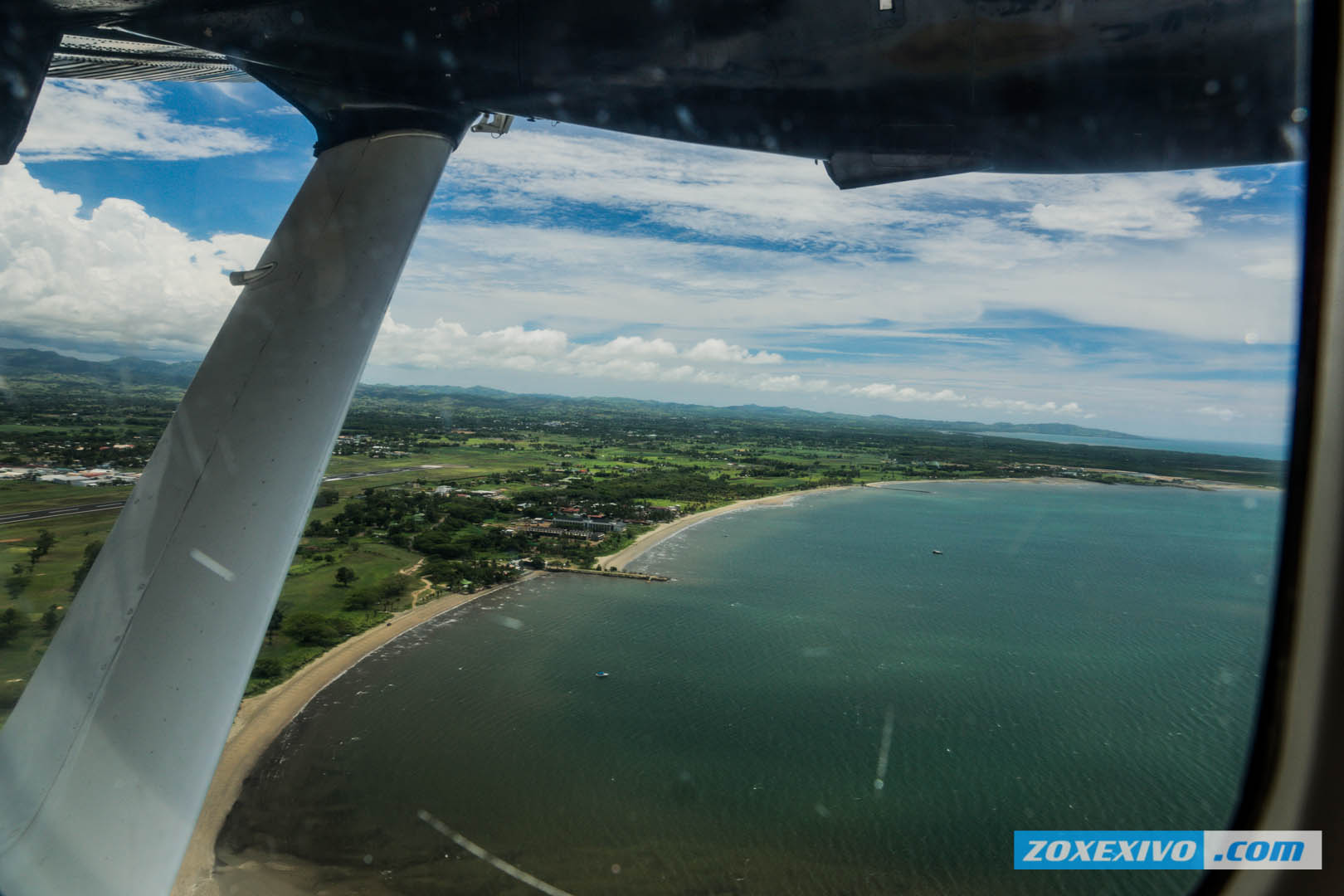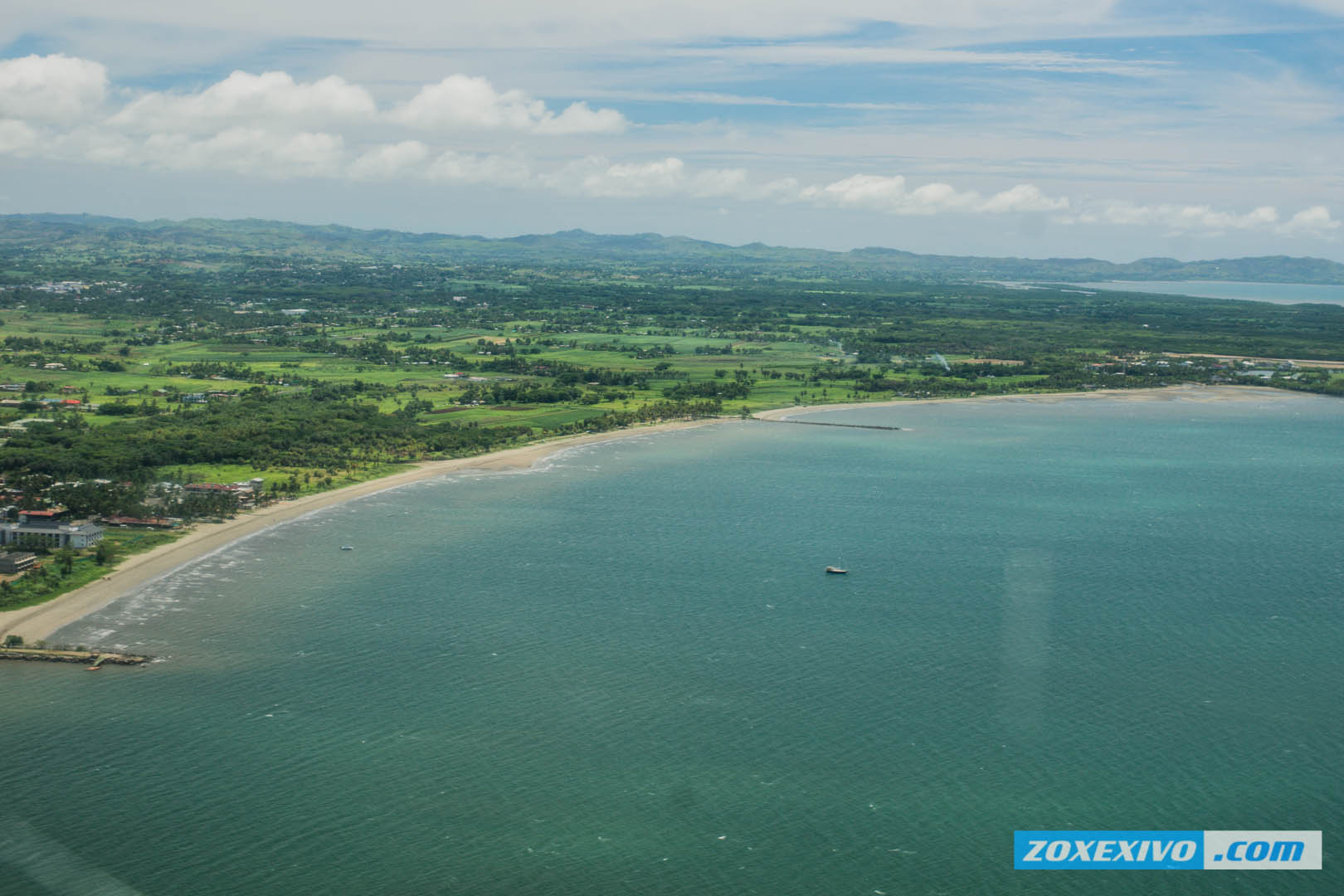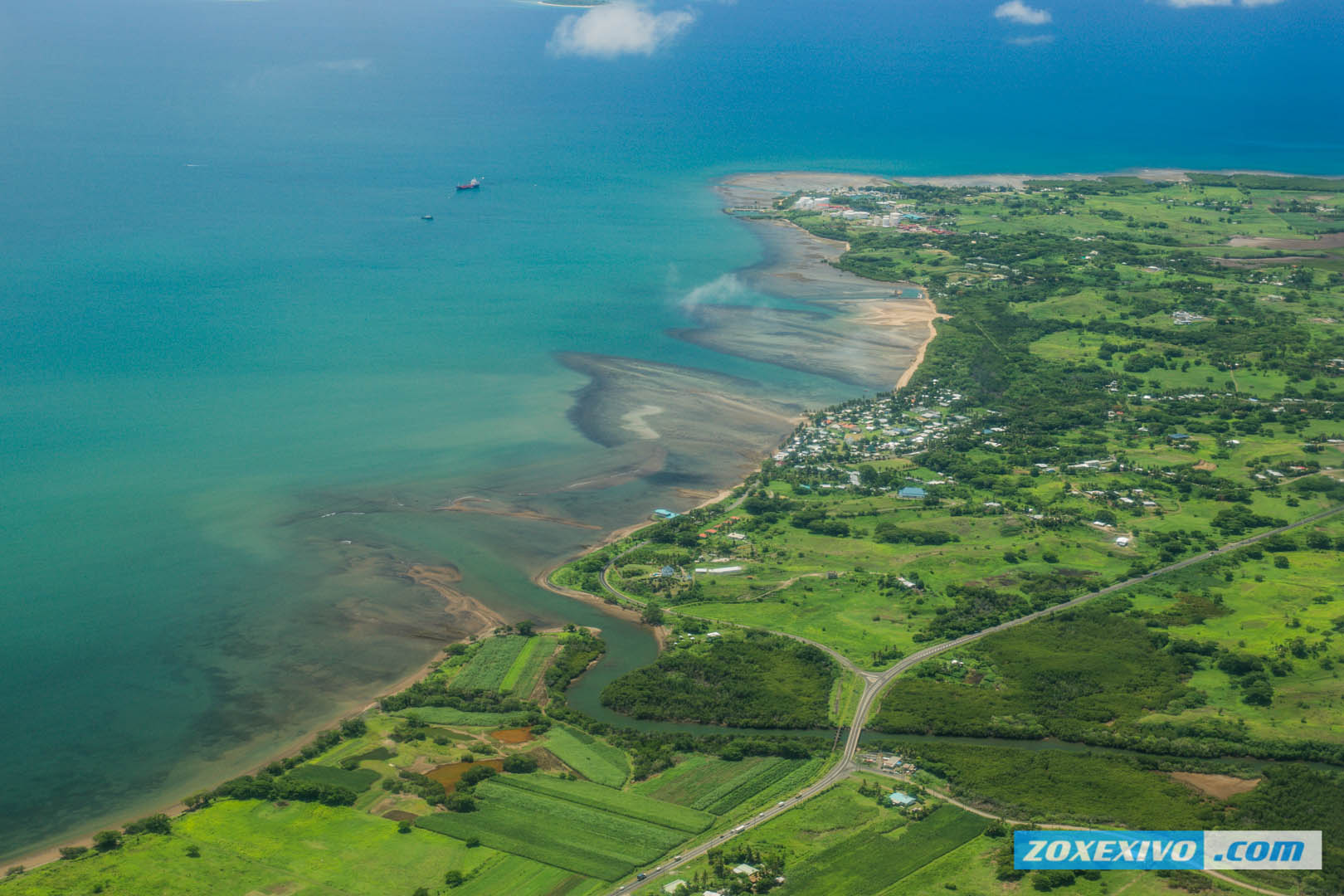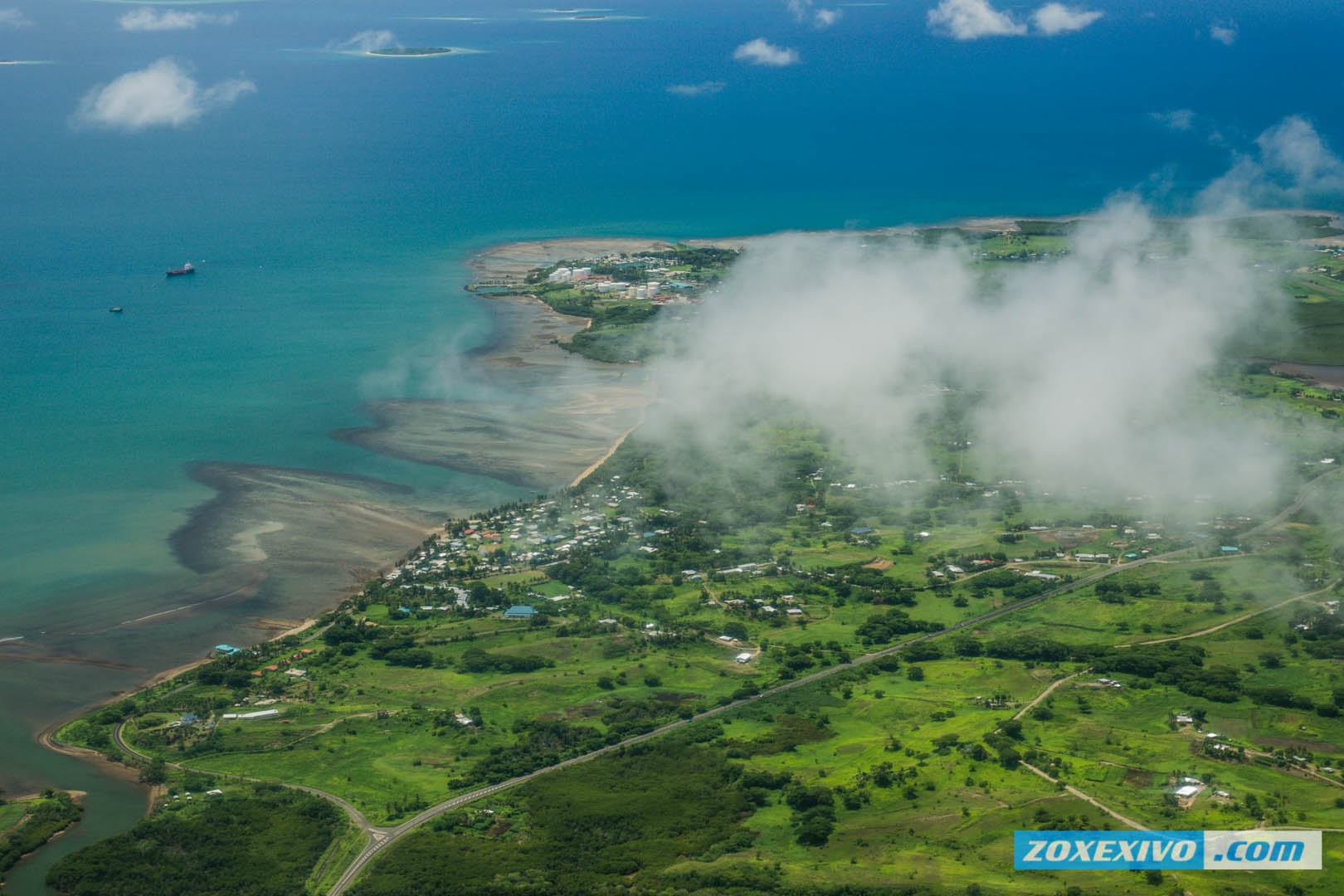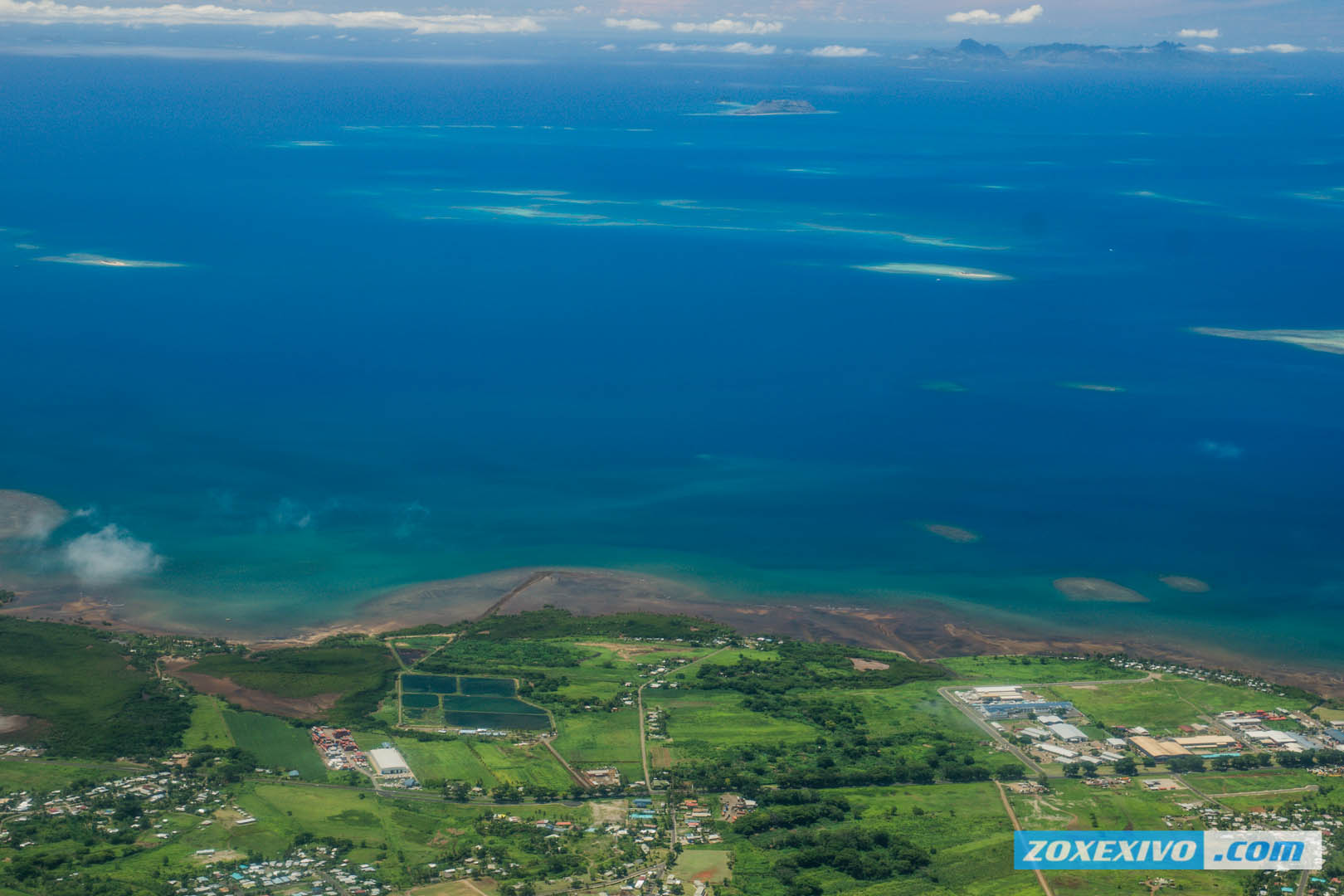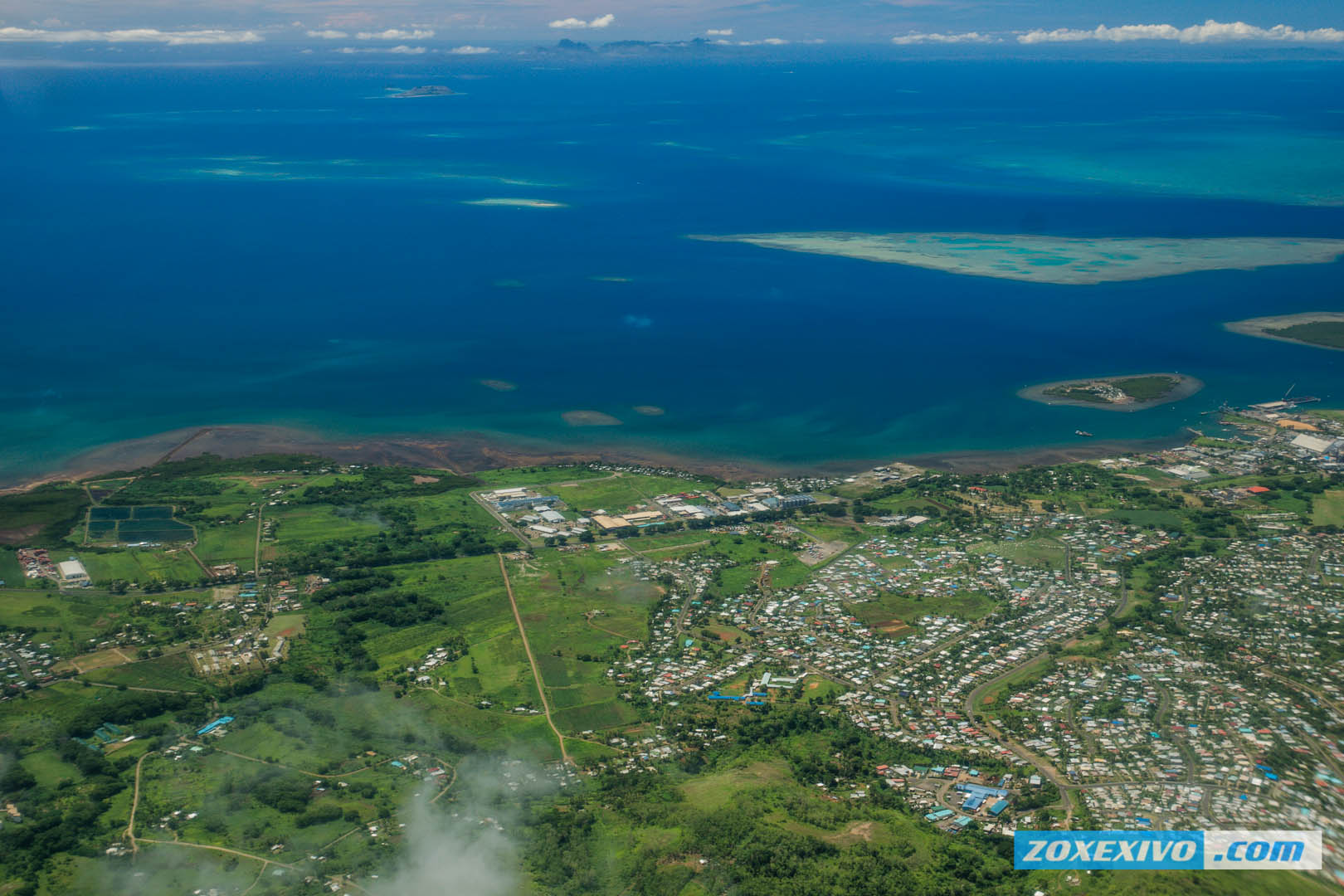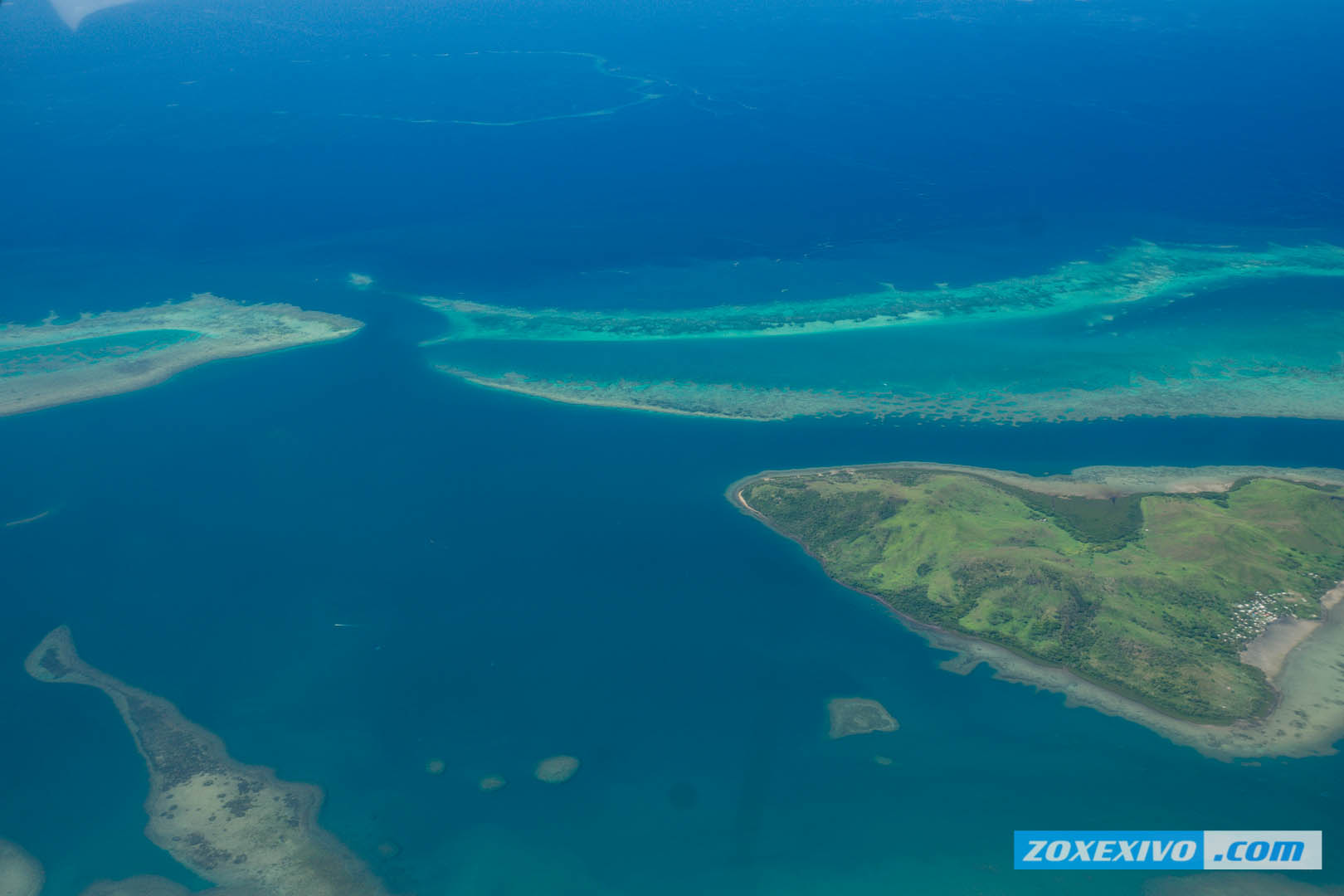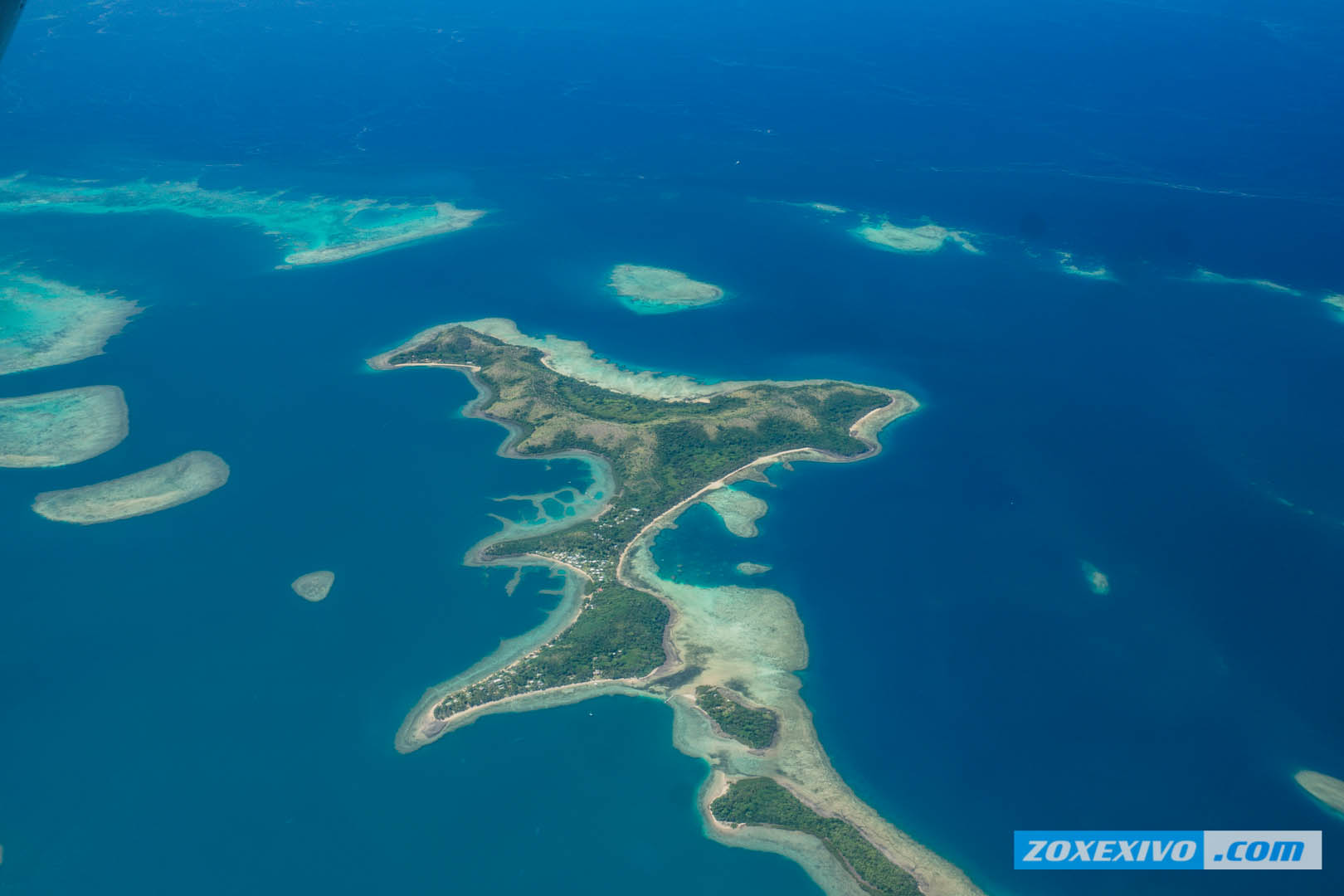 Pilots sit quite open and you can watch all of their actions.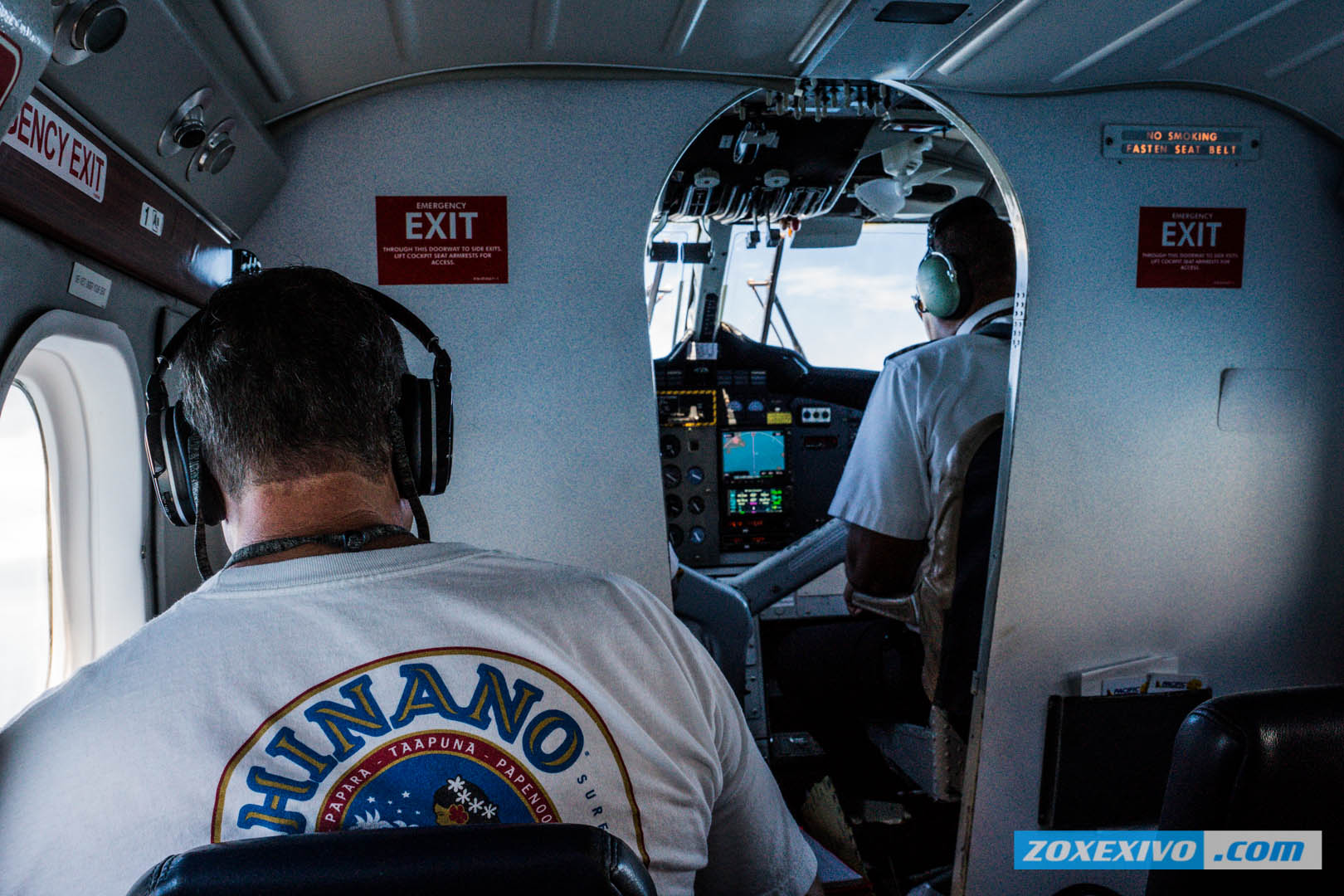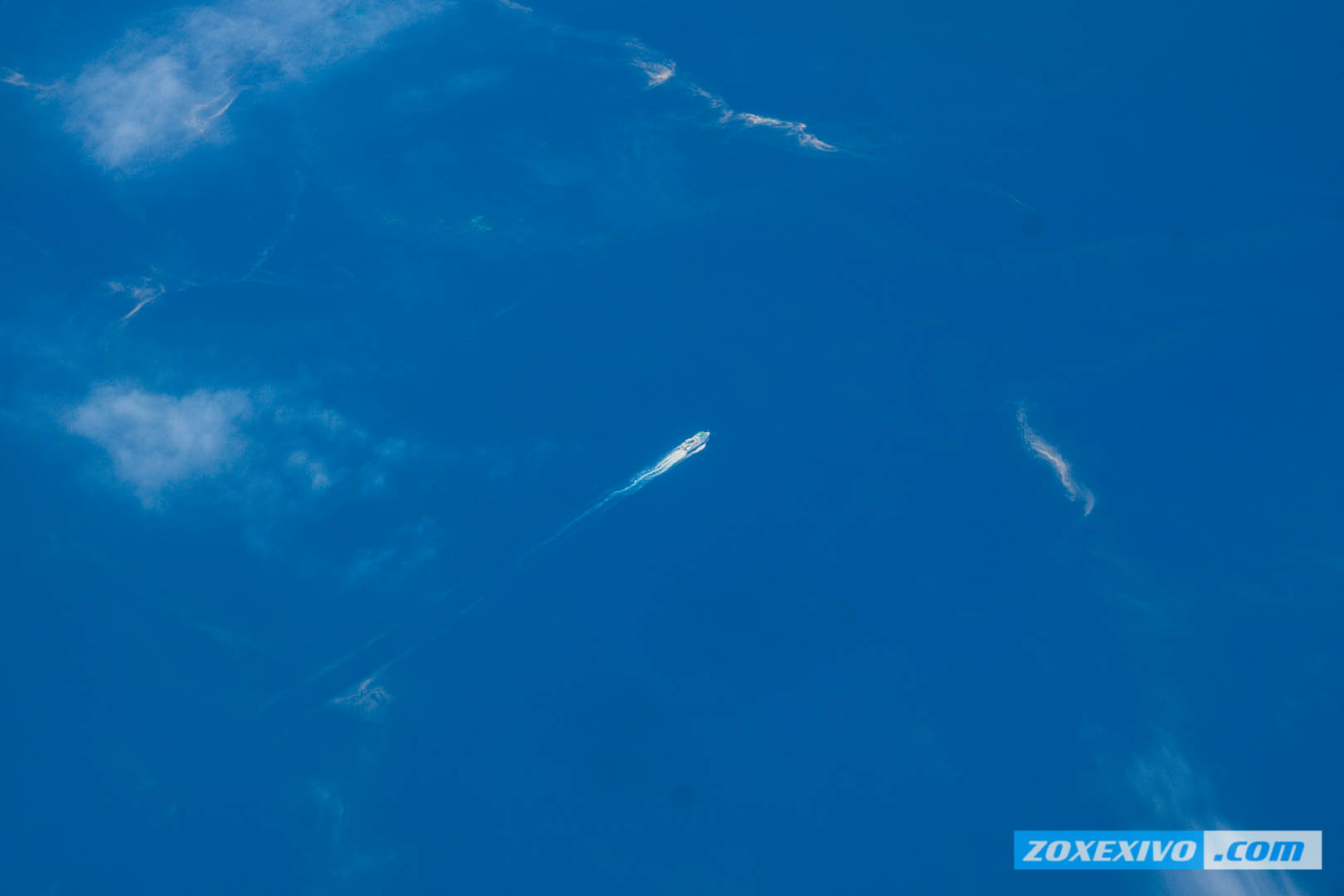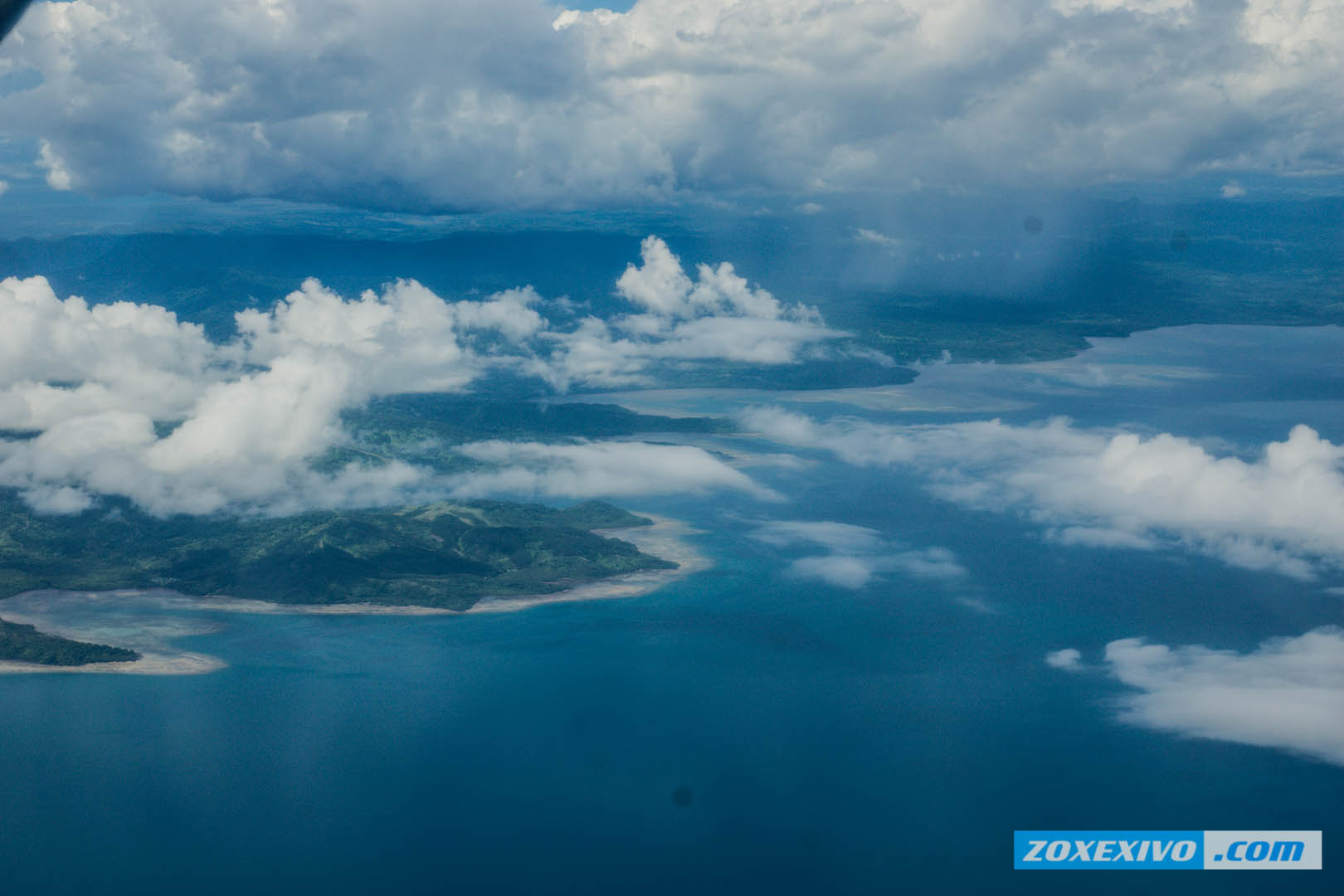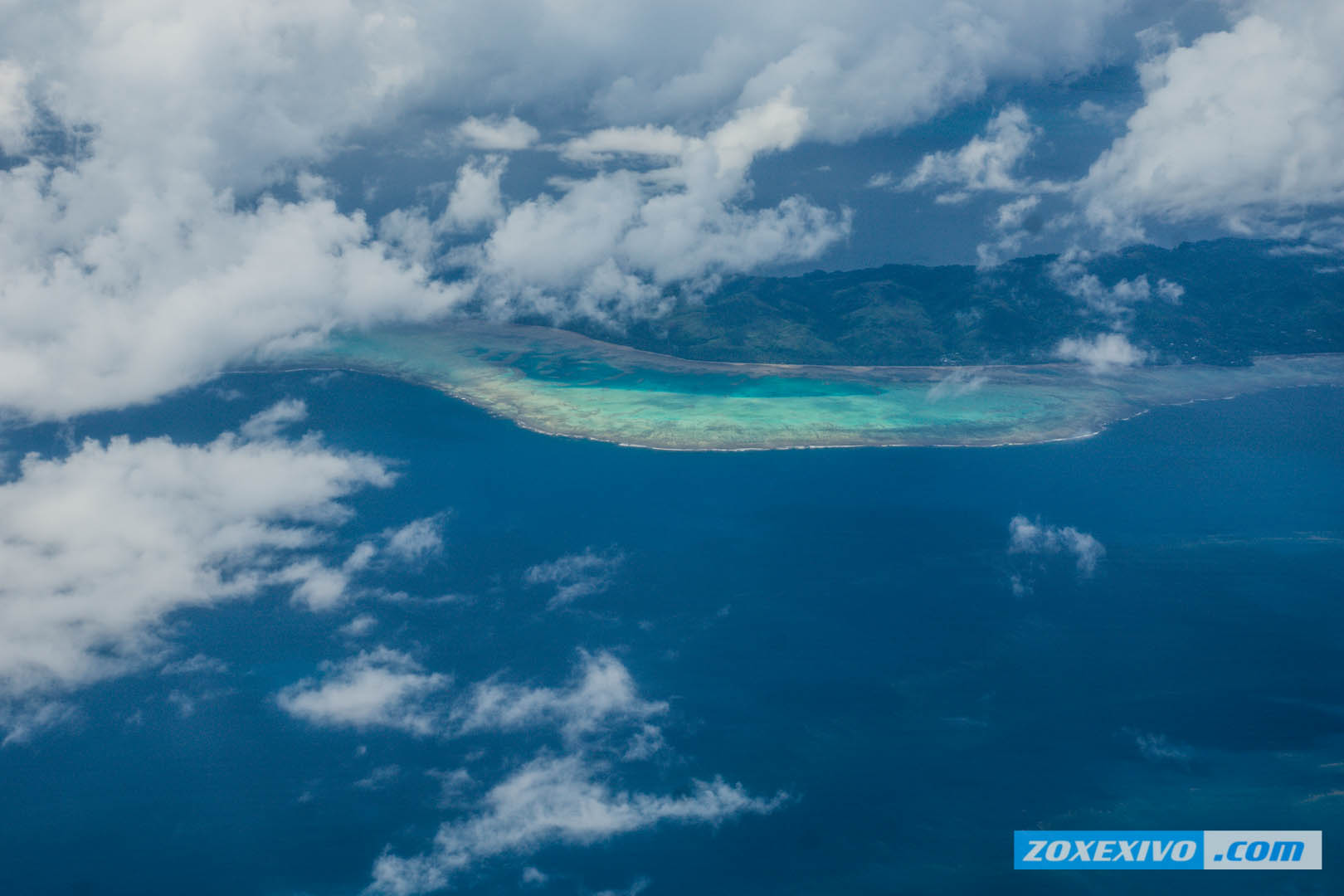 On the horizon Taveuni. From afar, it looks exactly the same as the rest of the islands, of which there are plenty, but it is only a first impression.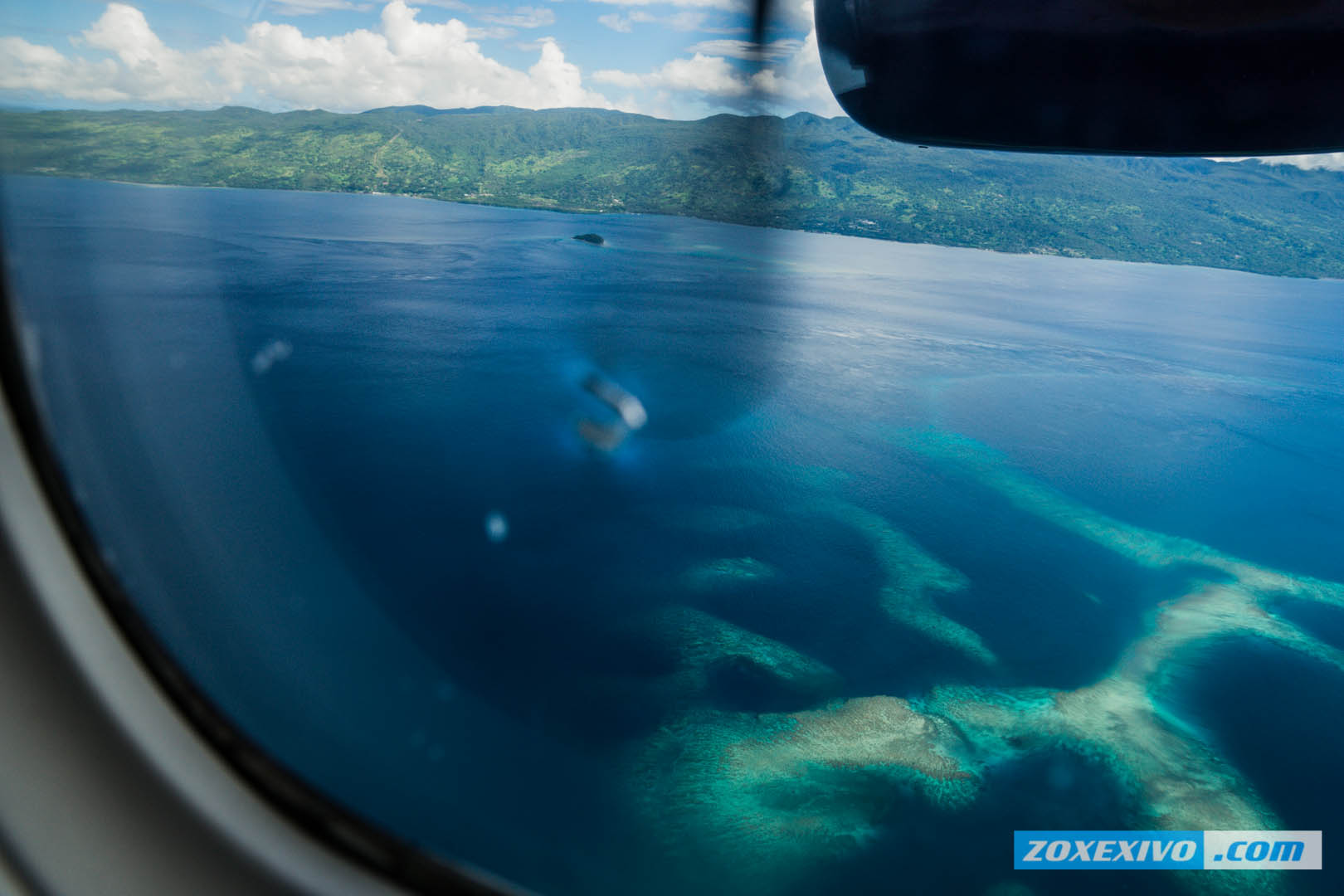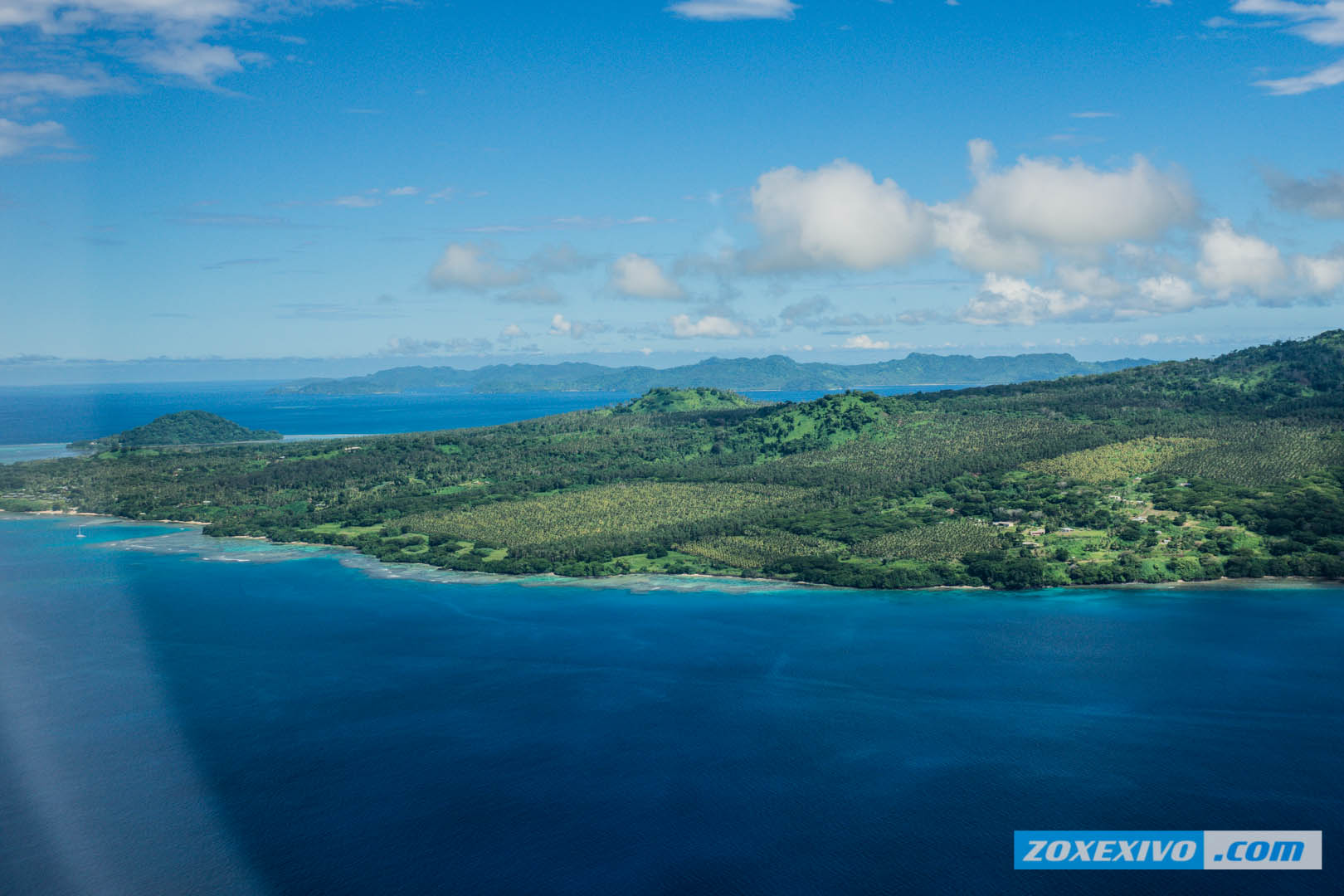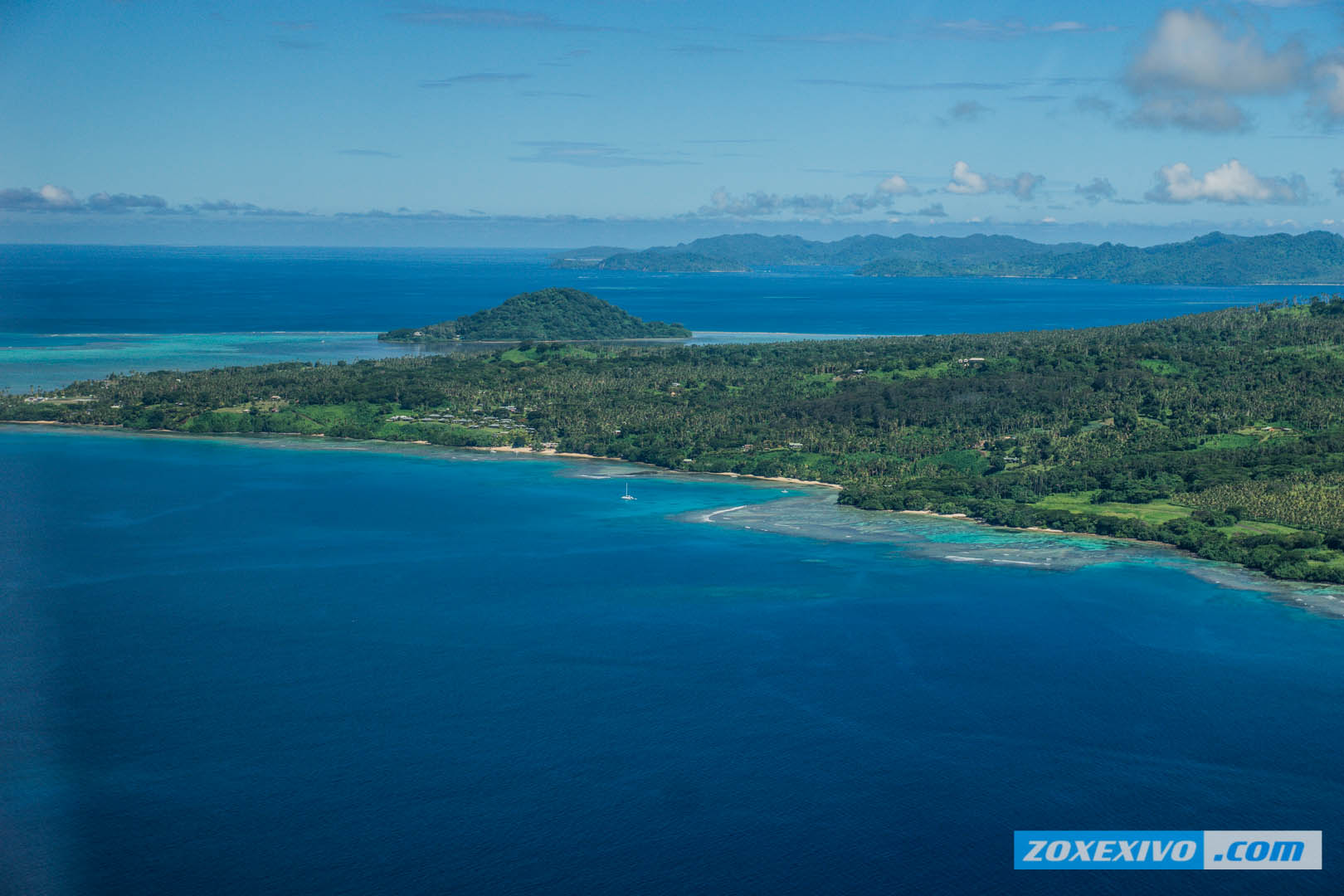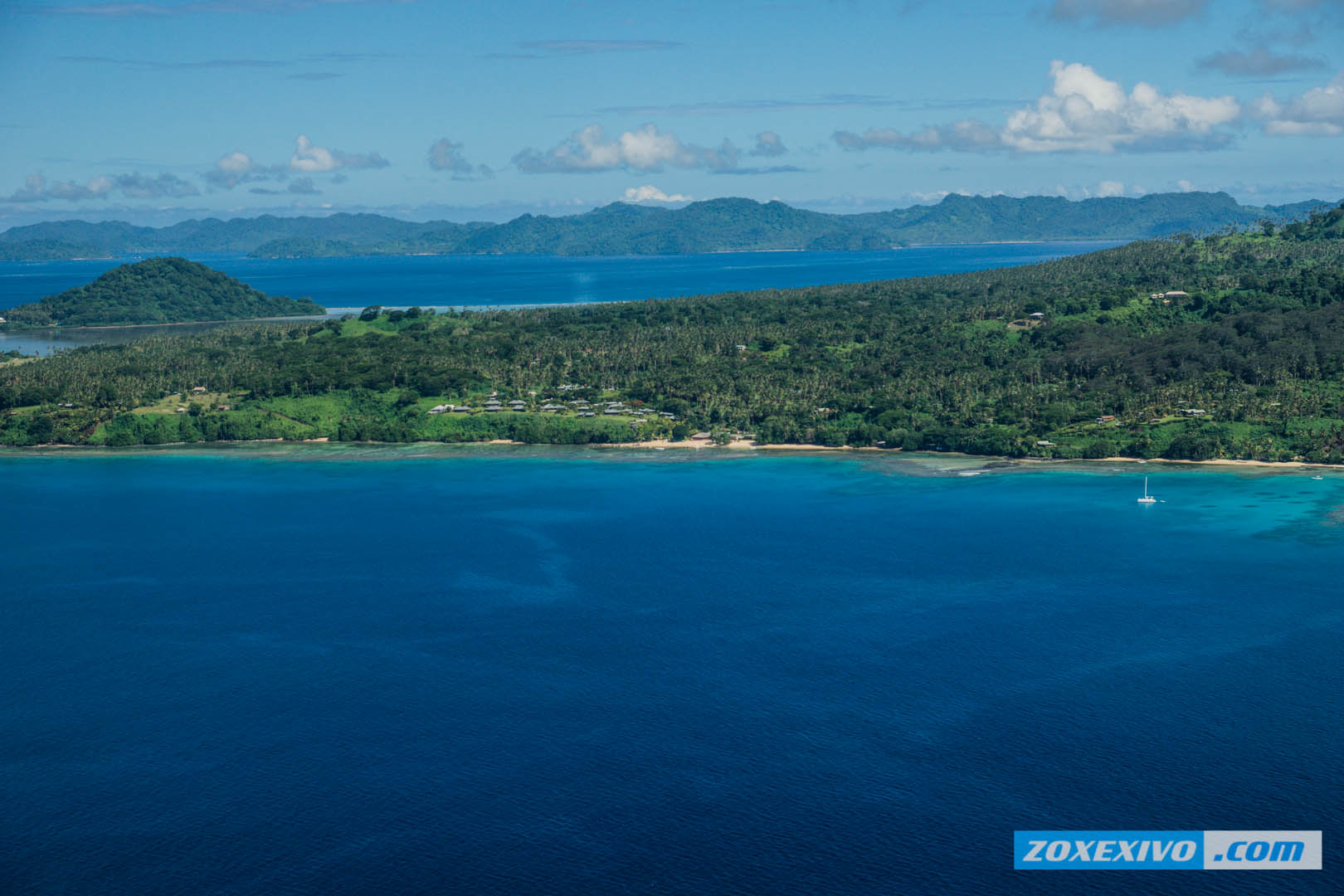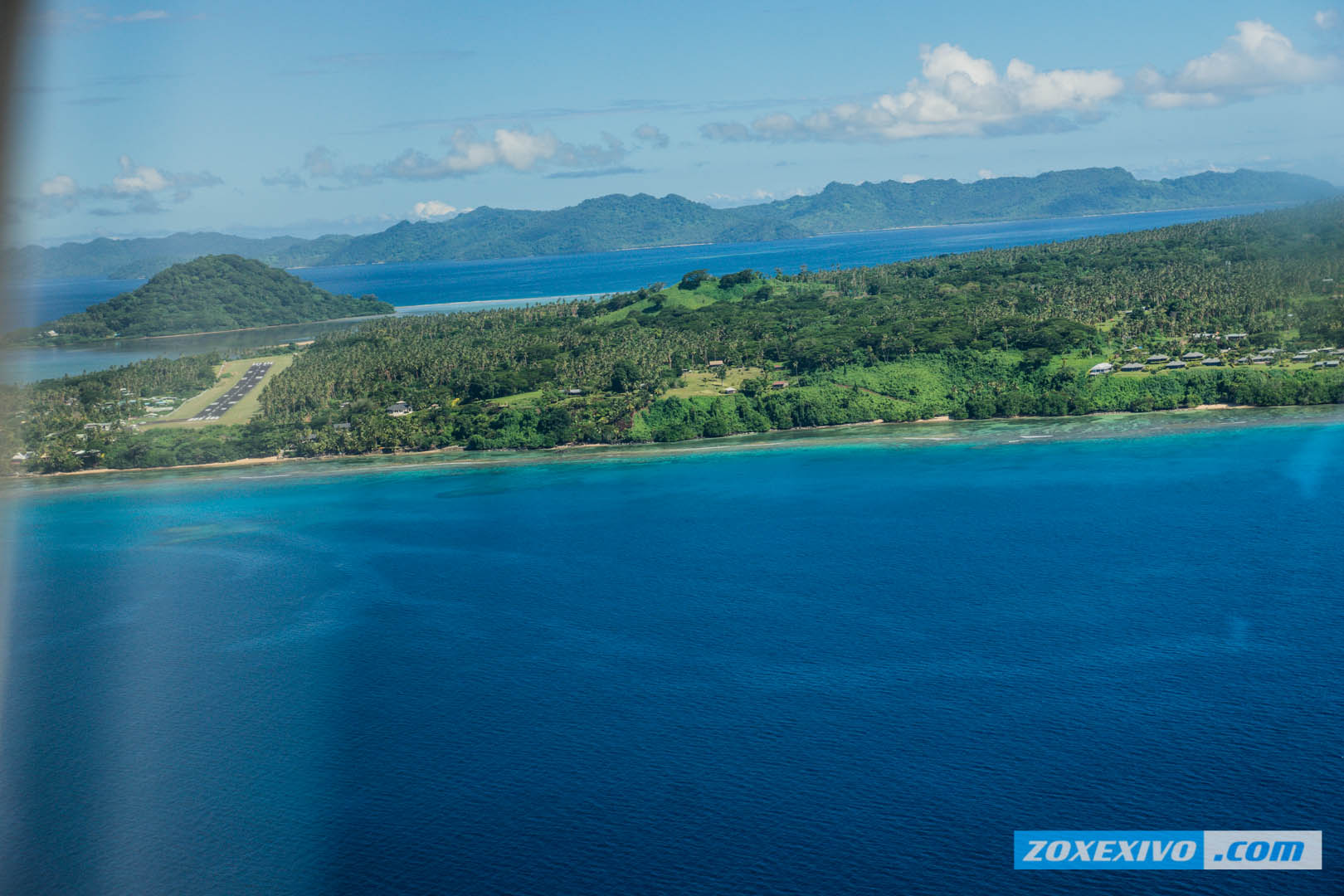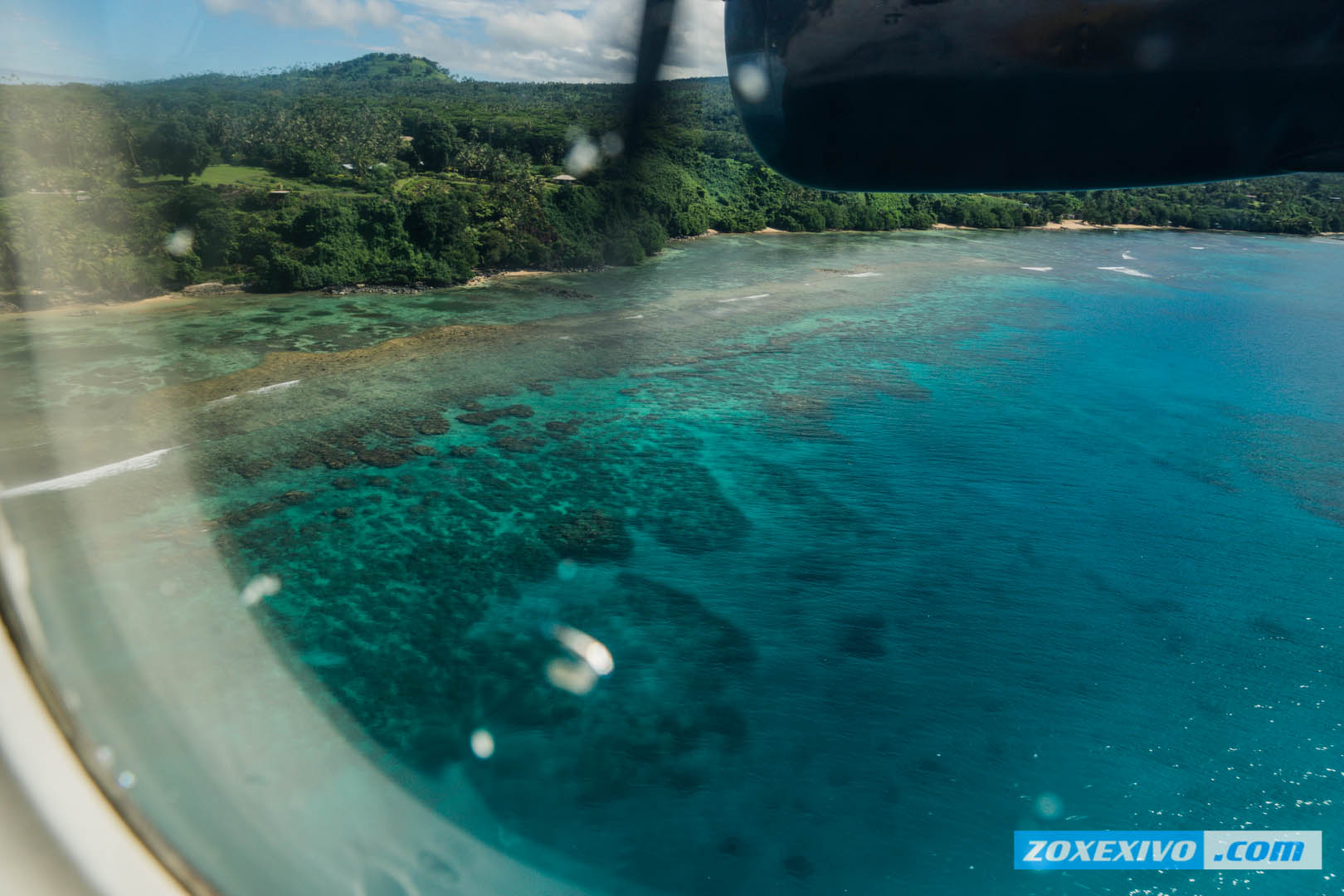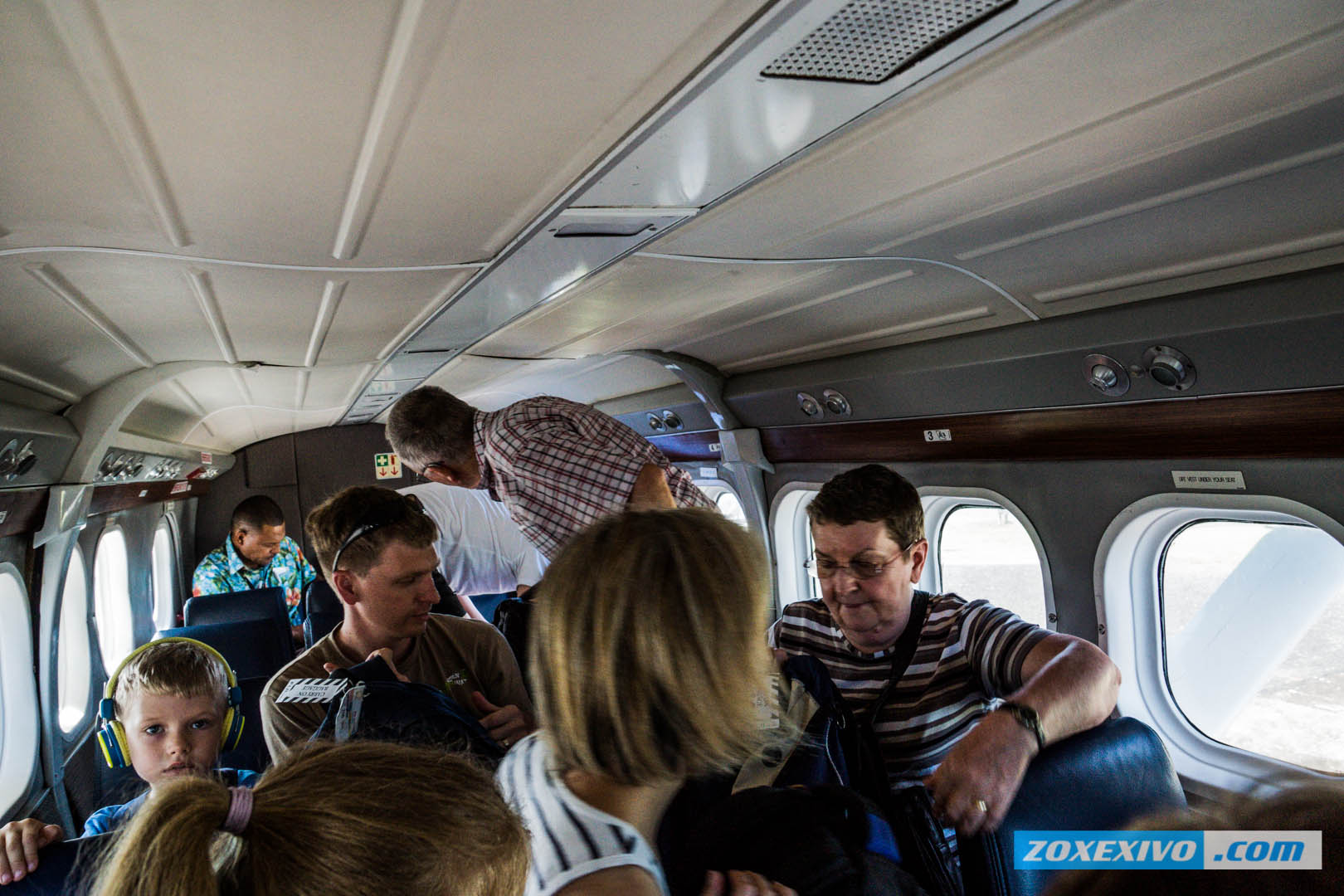 Arriving in a small local airport Mattei that in the northeastern part of the island, we immediately asked about what hotel we were going and quickly distributed by taxi. Total contact person flew 6-7. The taxi driver took $ 5 to drop off just a kilometer or even less, because Taveuni Maravu Lodge hotel is not very far from the airport and if you wish, you can walk for 15 minutes on a very good road.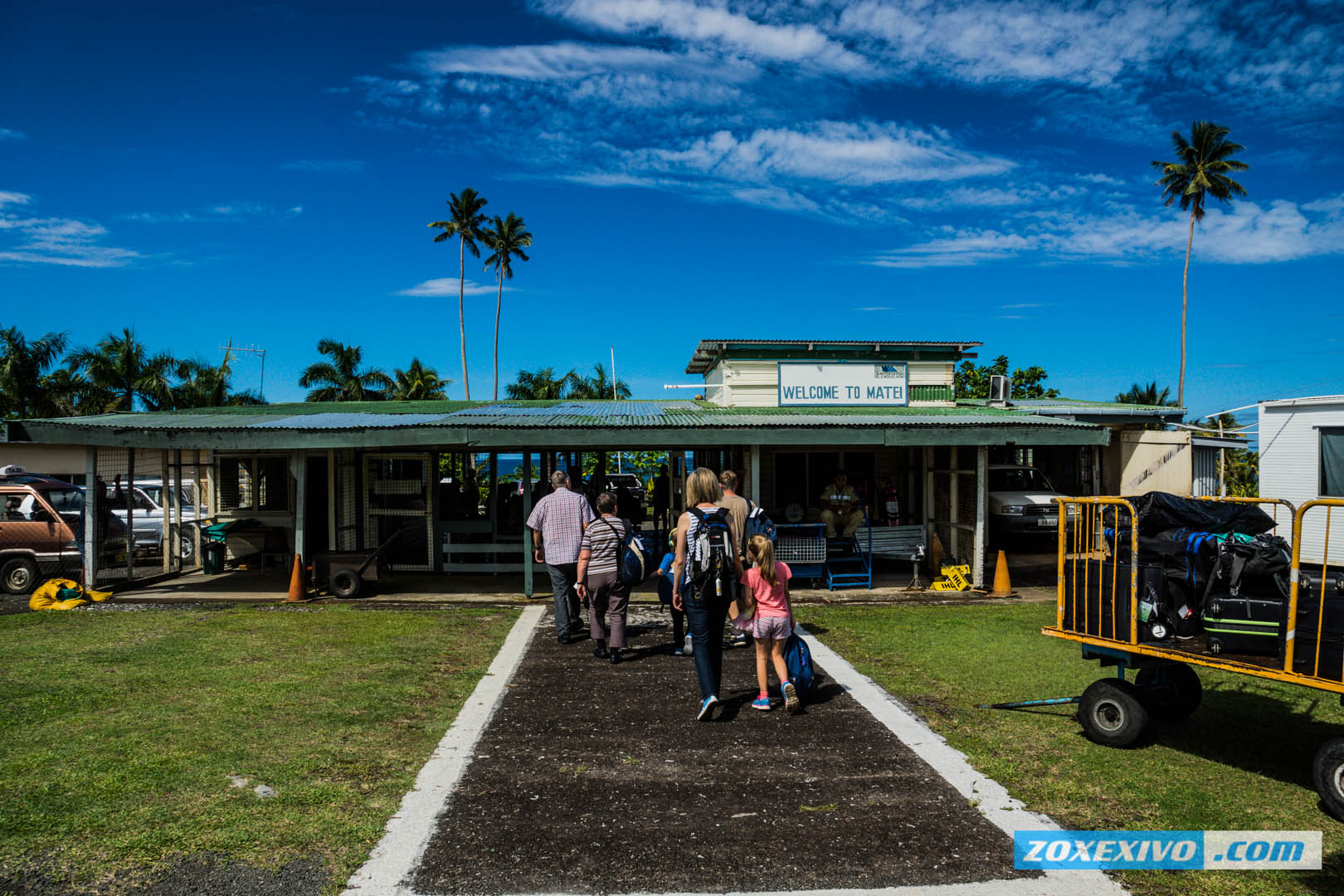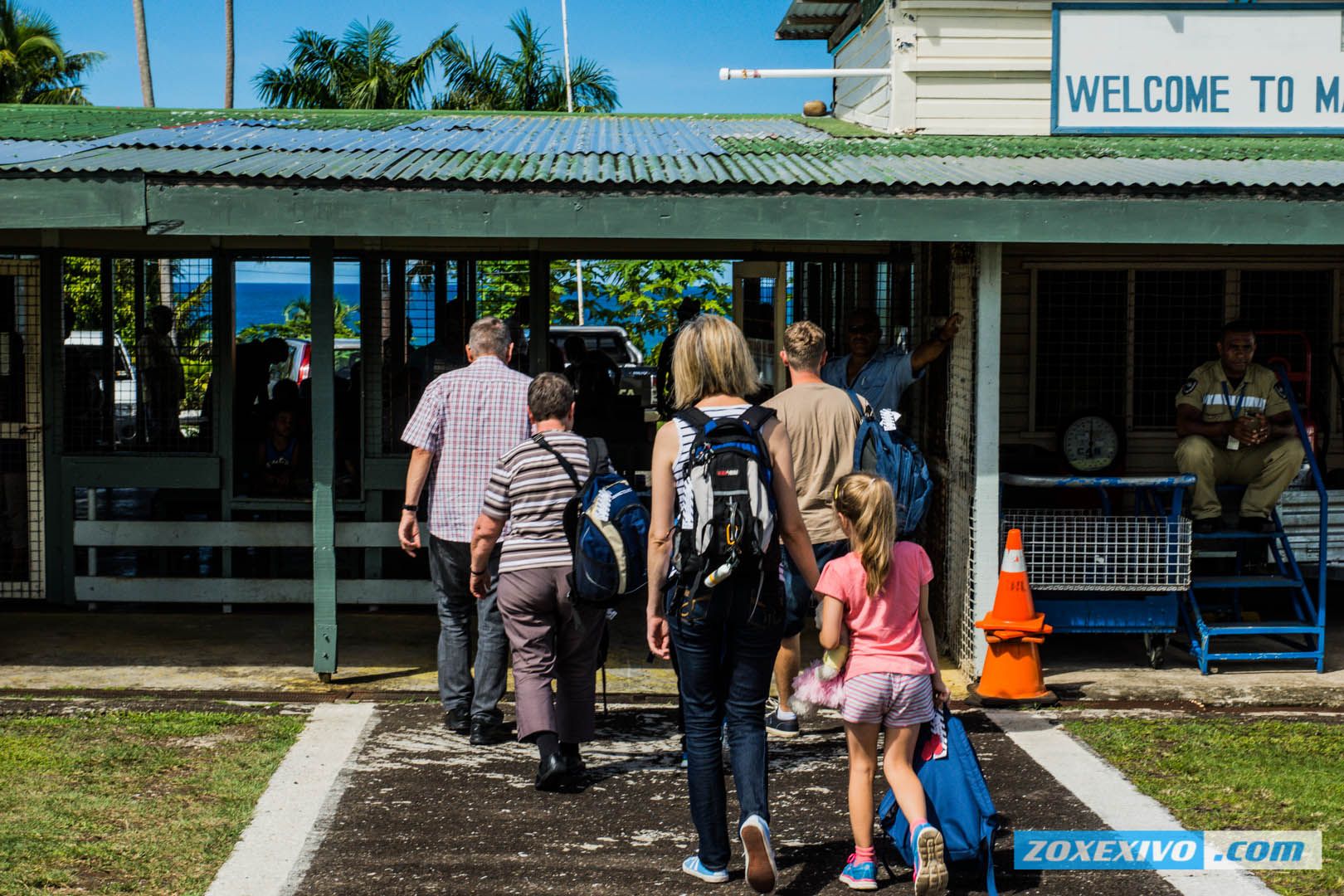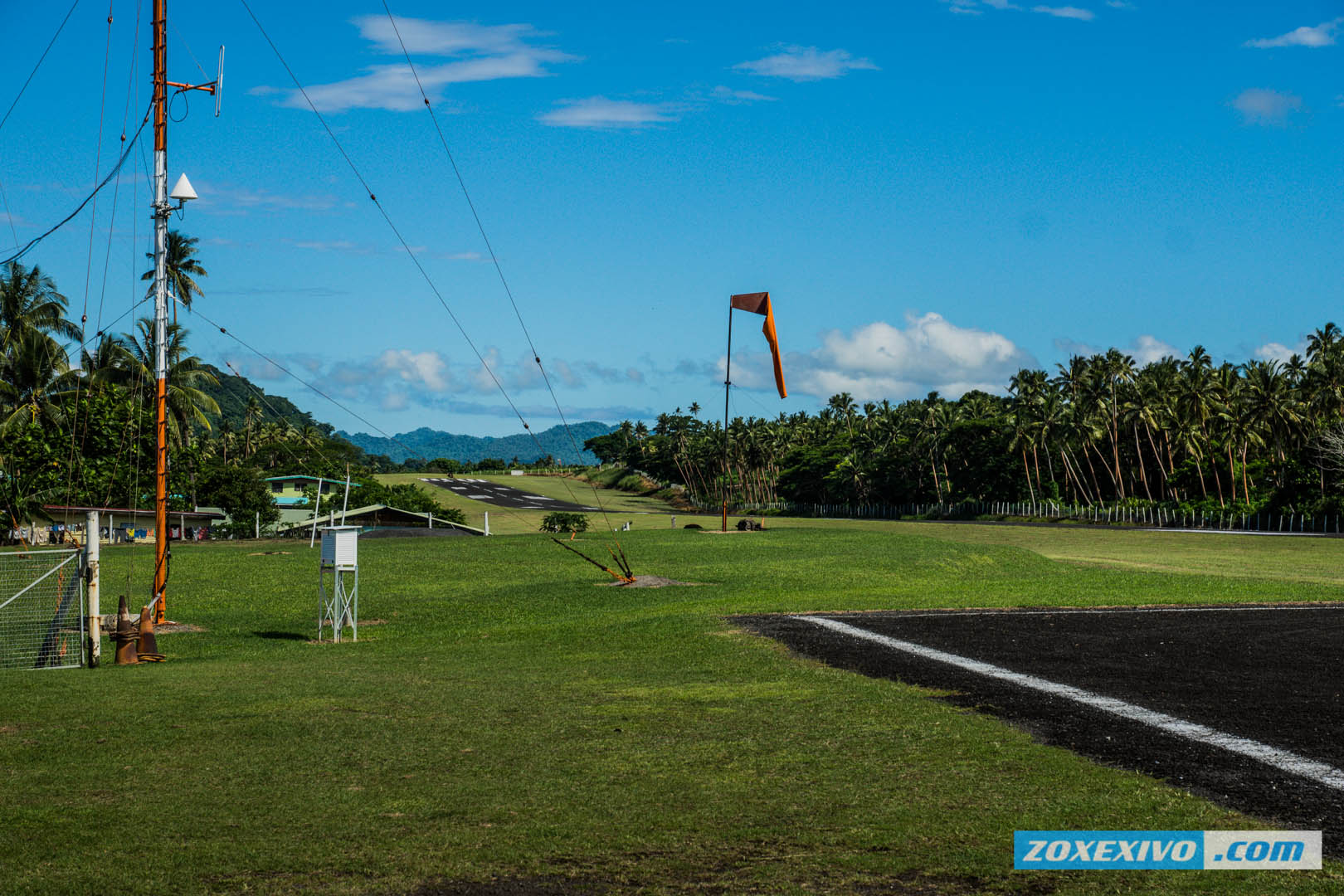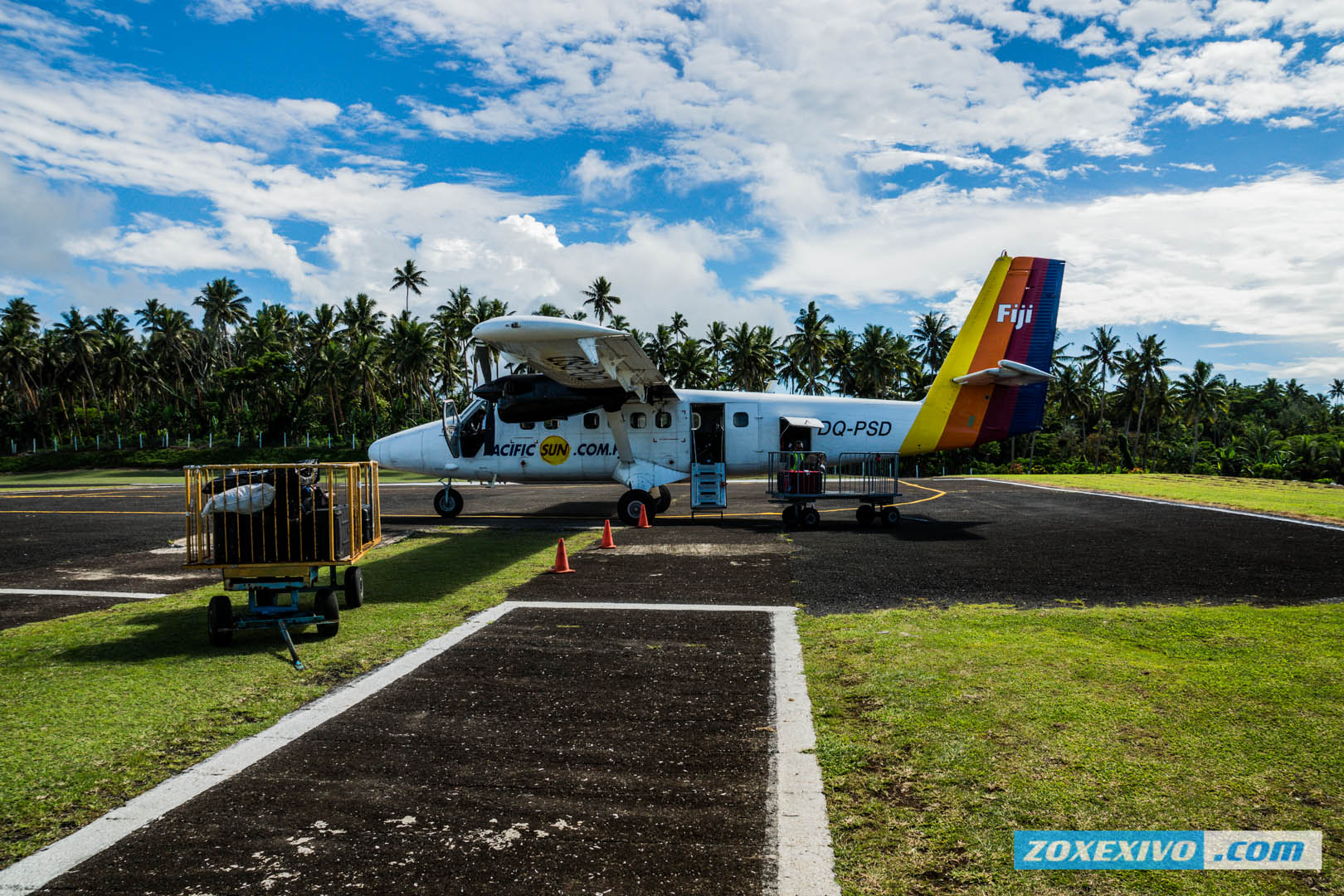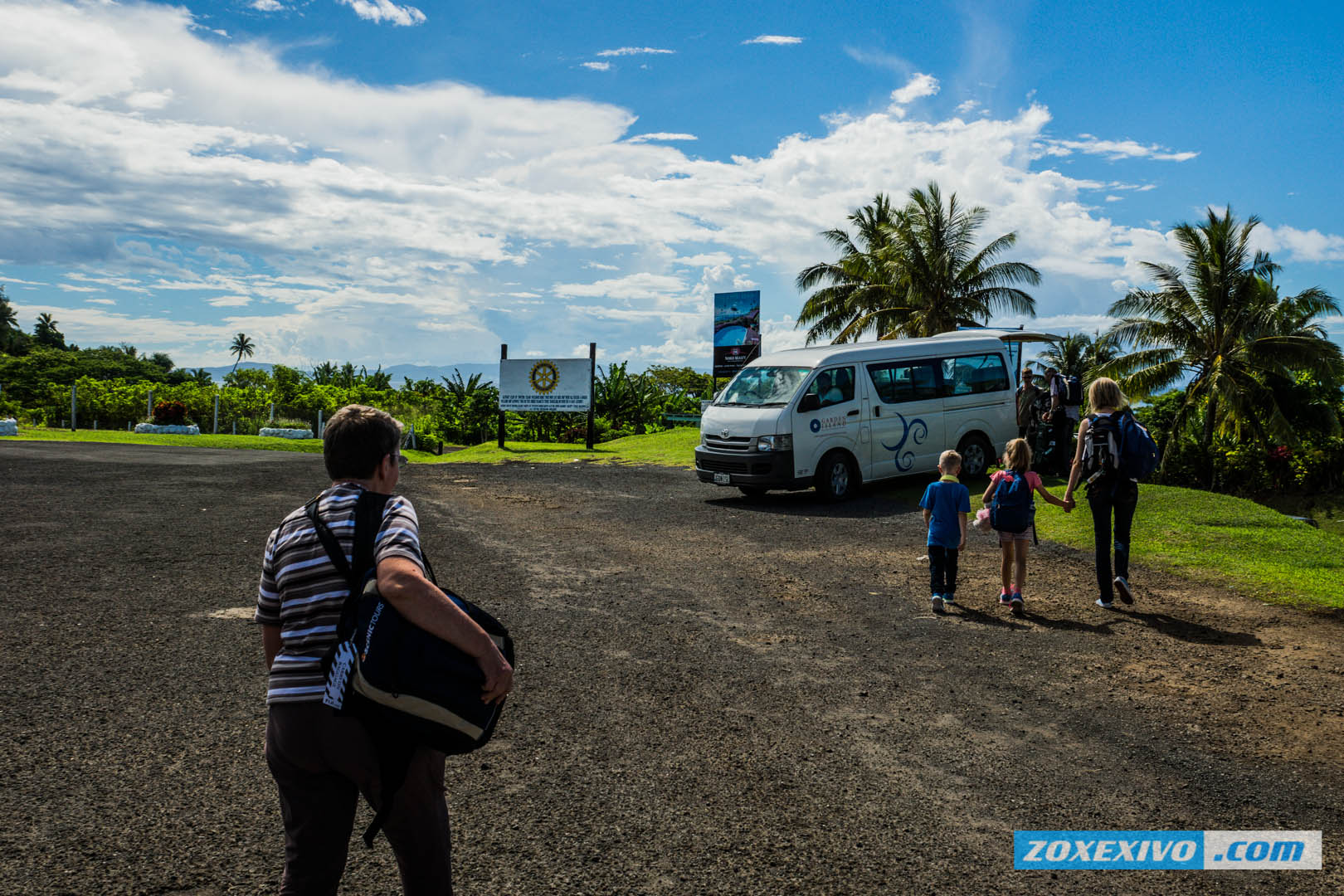 On arrival at the hotel to see our passports, the girl at the reception to see our passport and asked - "Russian?" We nodded. Then she said, well, our hotel is now three Russian. Immediately approached by a young man about his business and she called out to him - "Maxim, another Russian arrived." We look at each other's eyes, 2 seconds tupezhki and Max gives - "Well, hello." It appears, from Chelyabinsk Maxim lives in Fiji for 3 years and works here. Establishes the IT infrastructure of hotels and do a lot of what is involved. A very positive person, who told us a lot of interesting stories.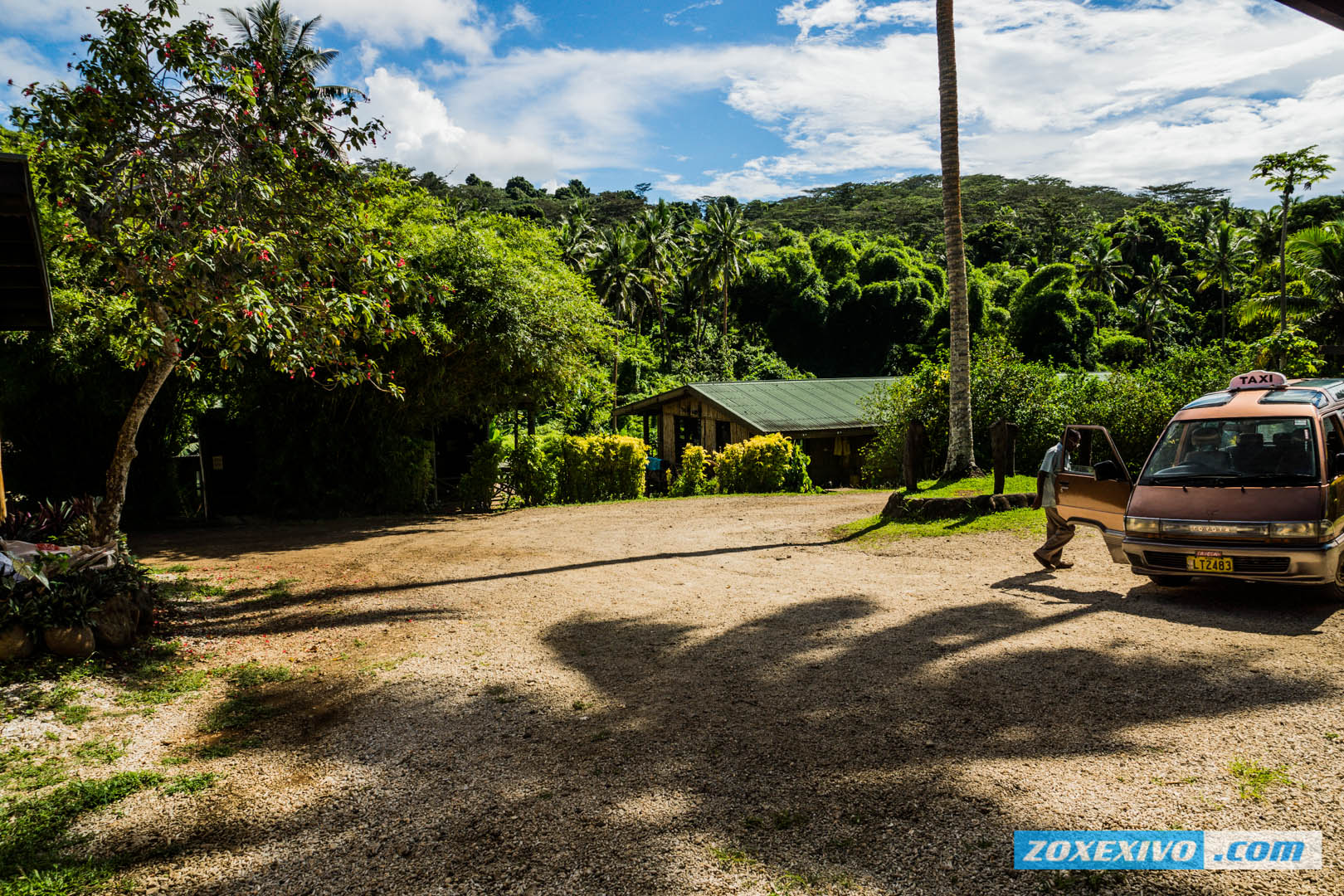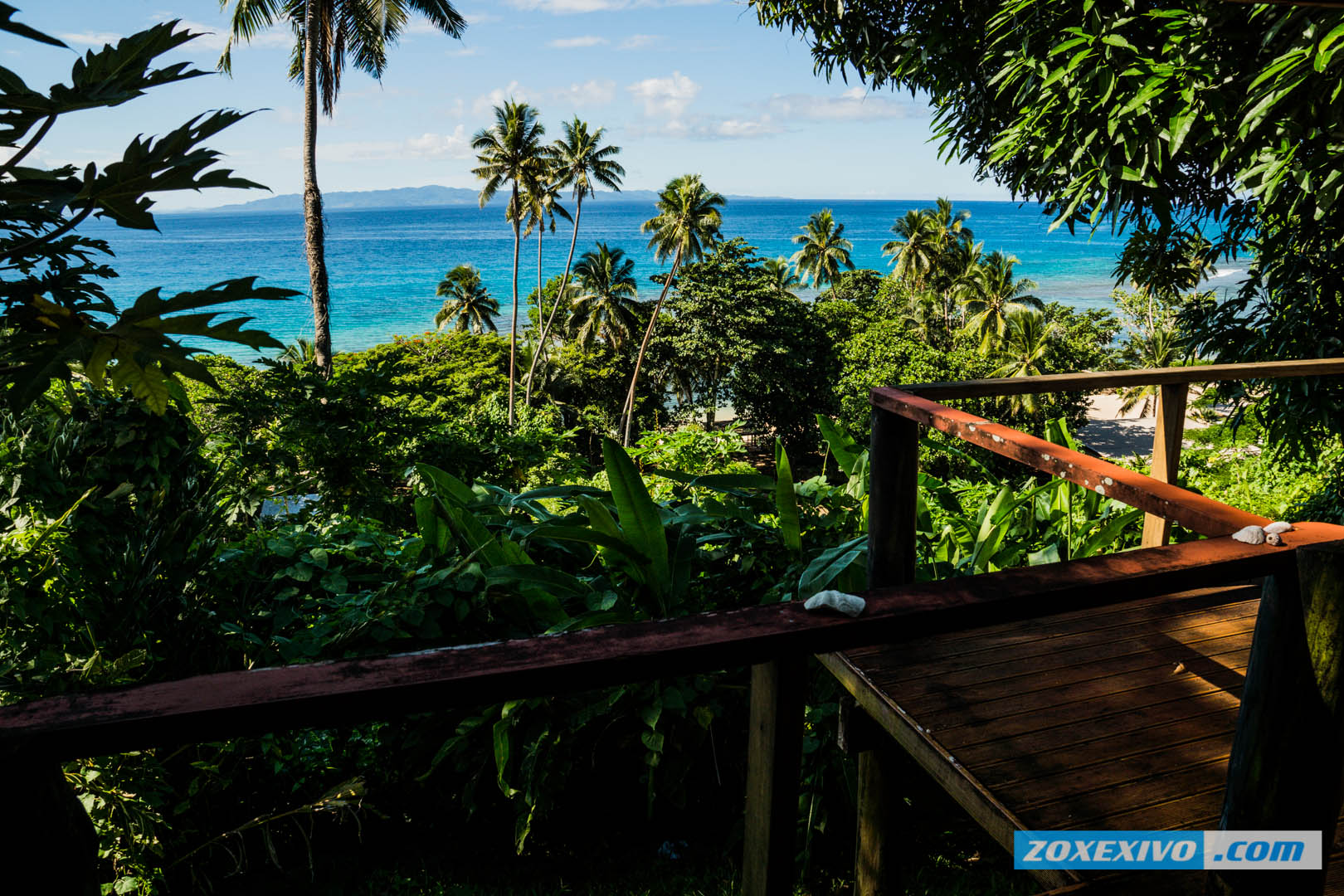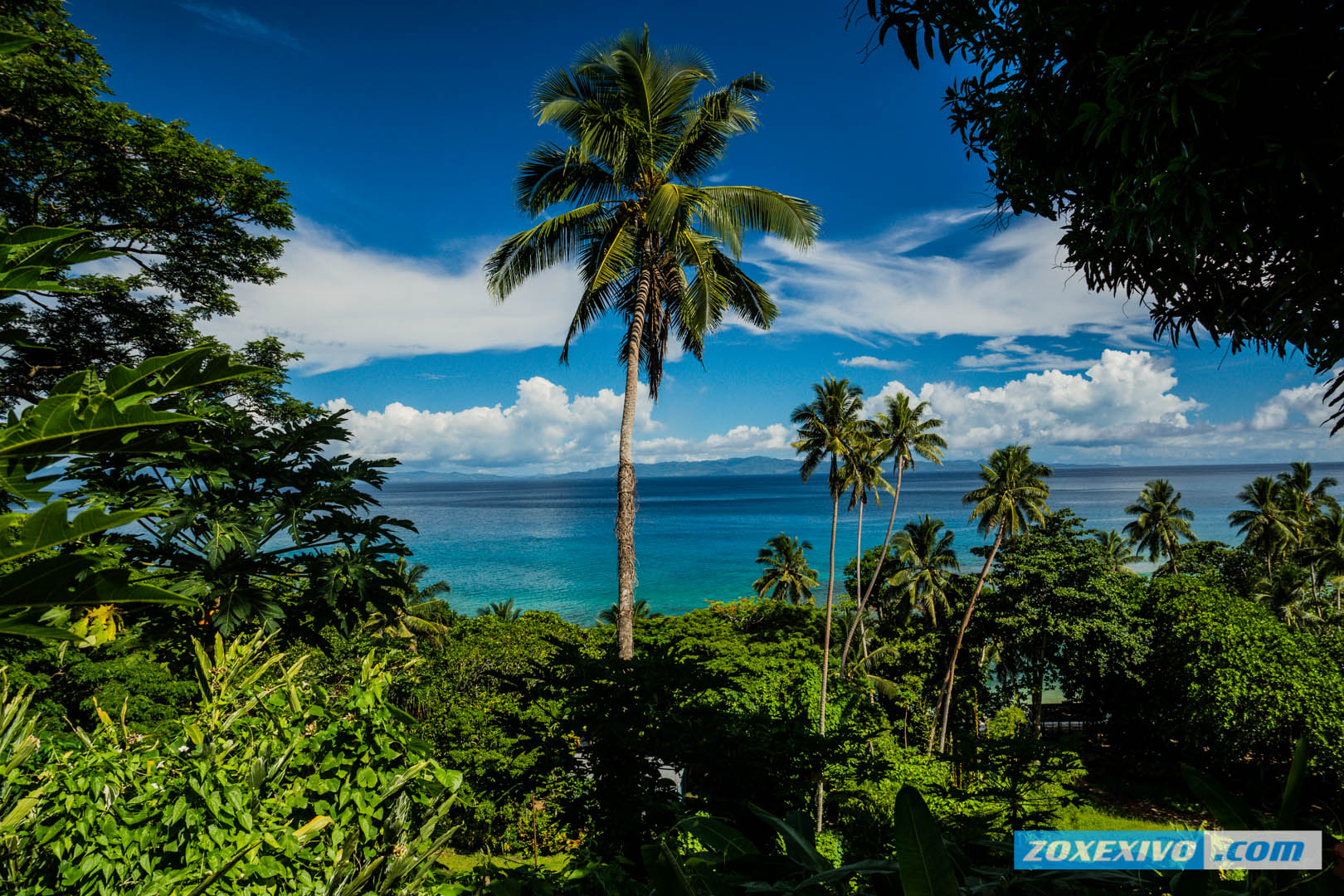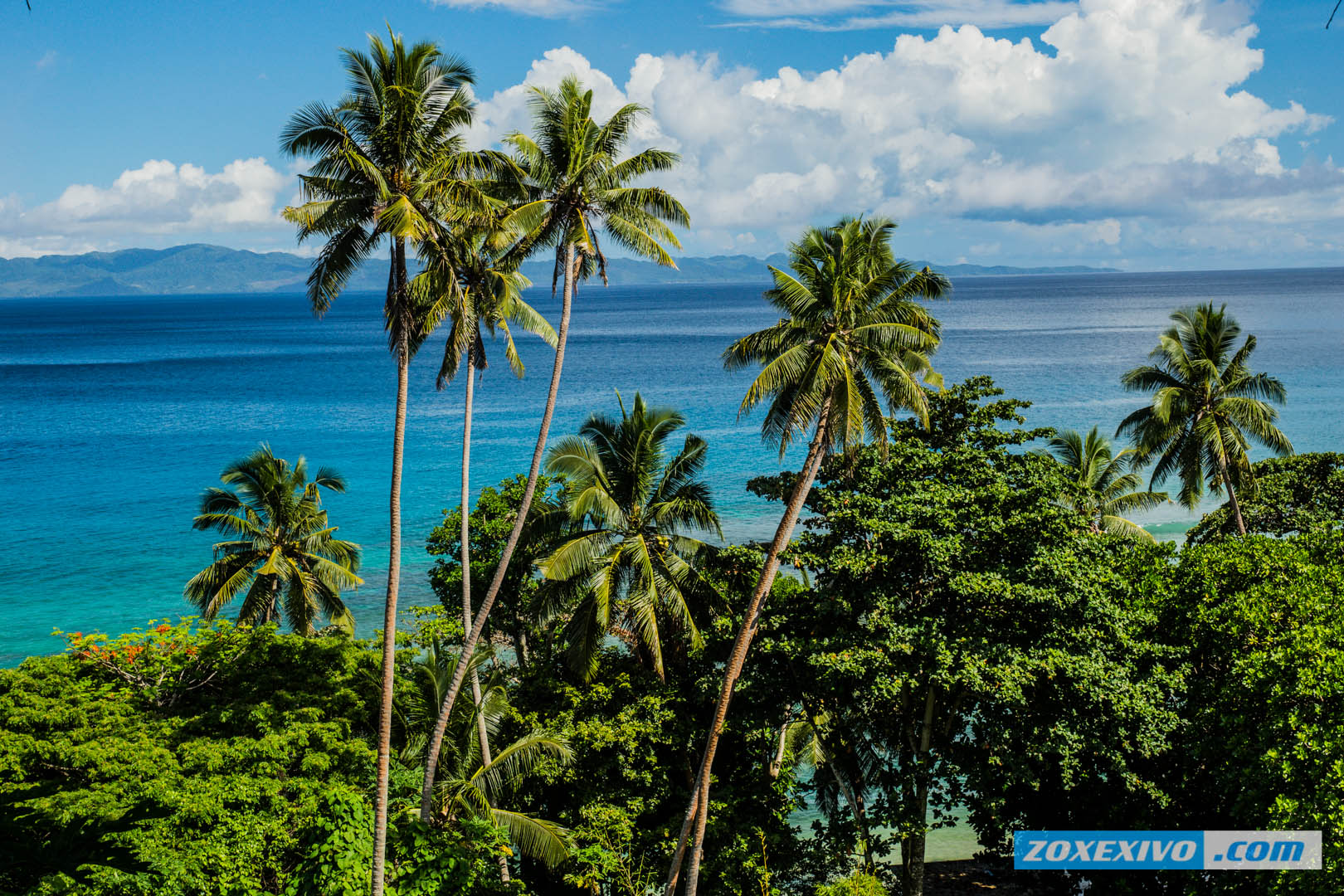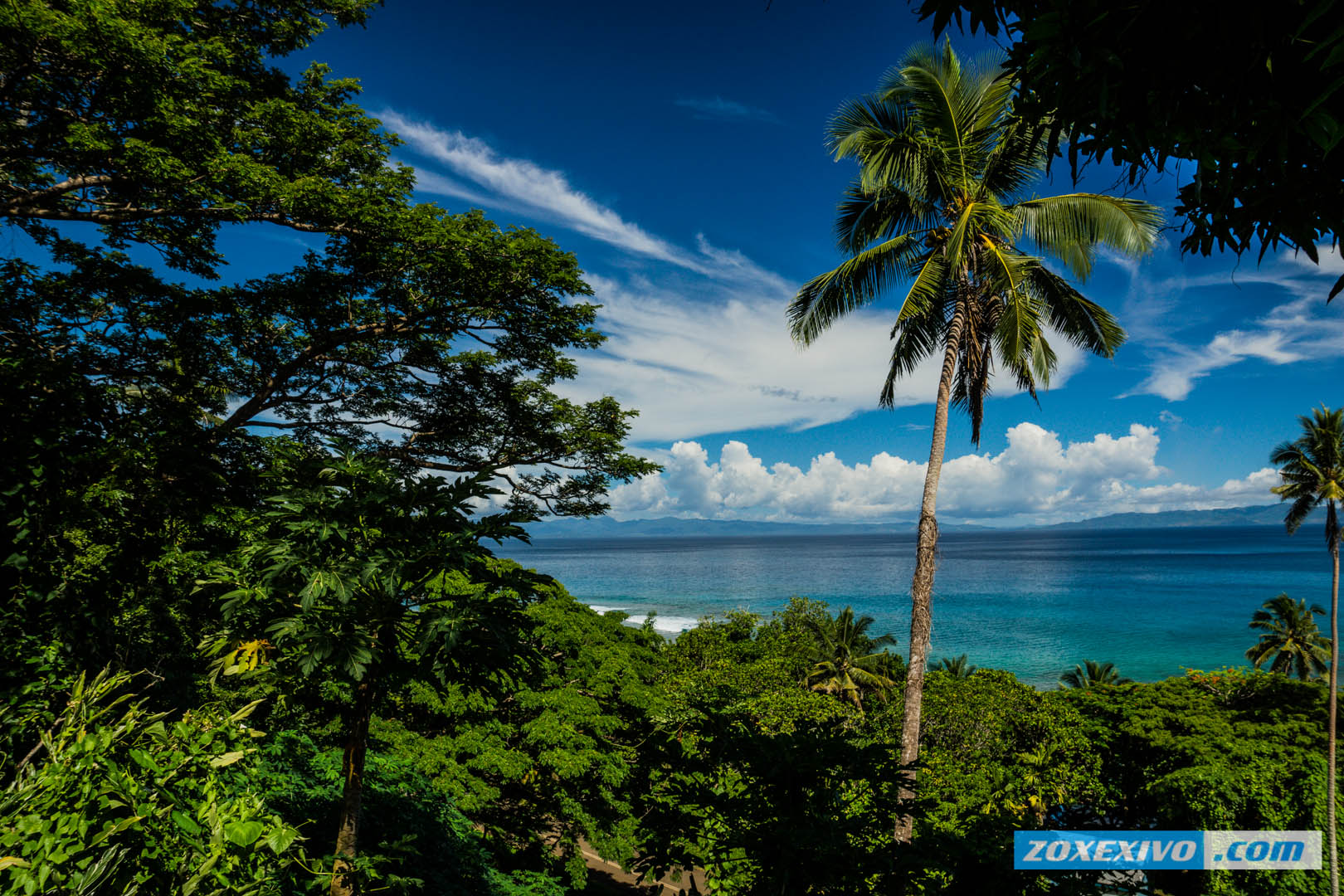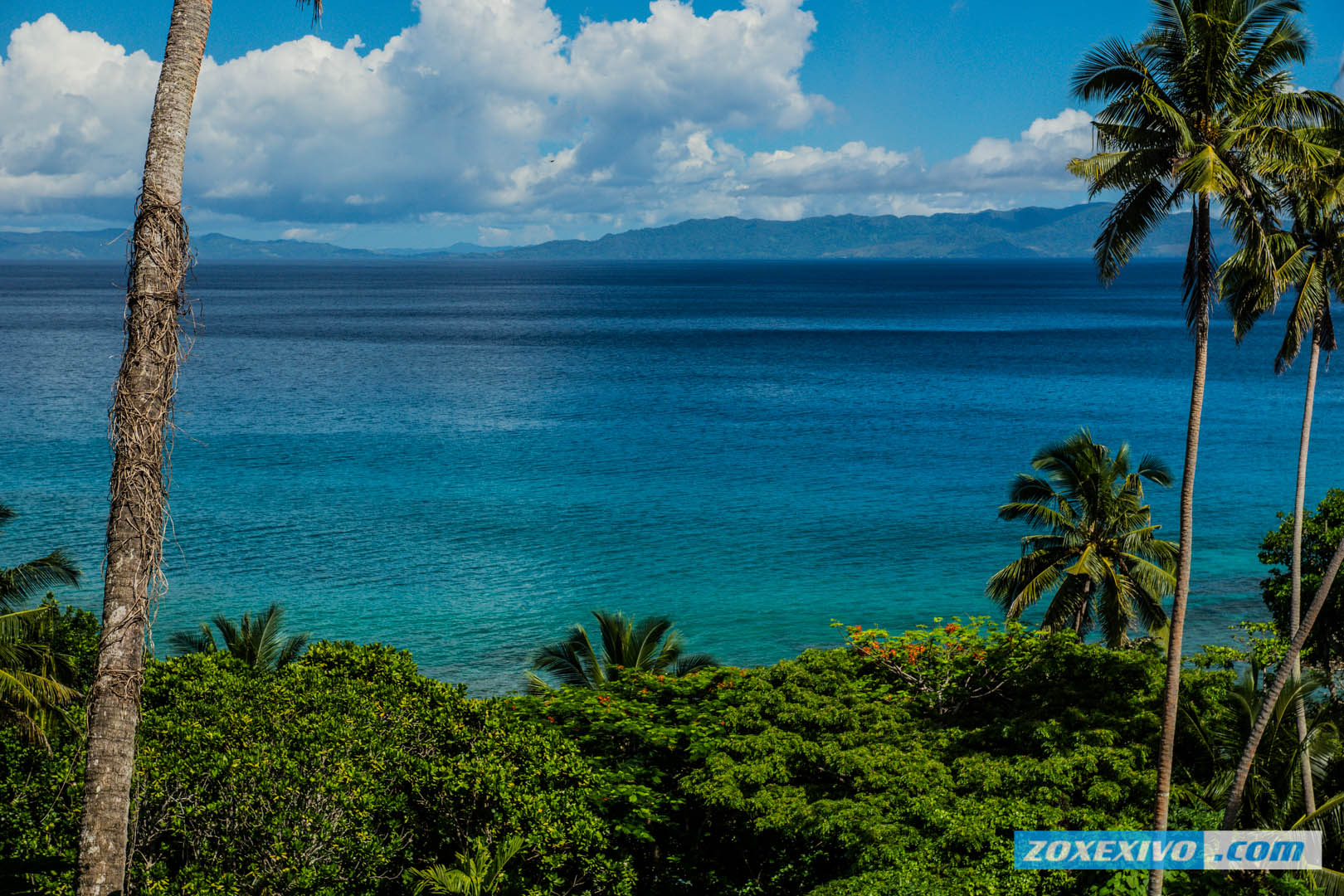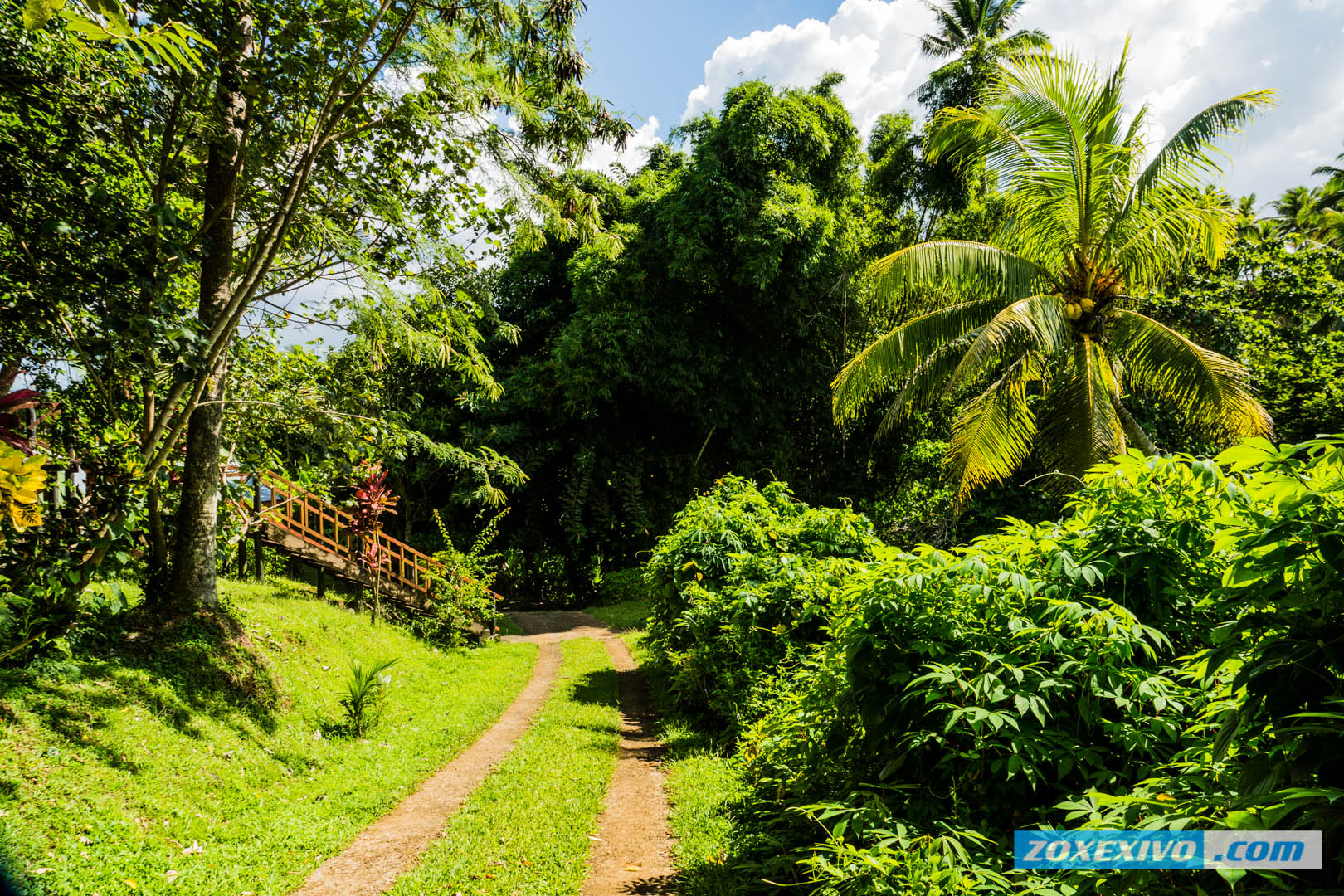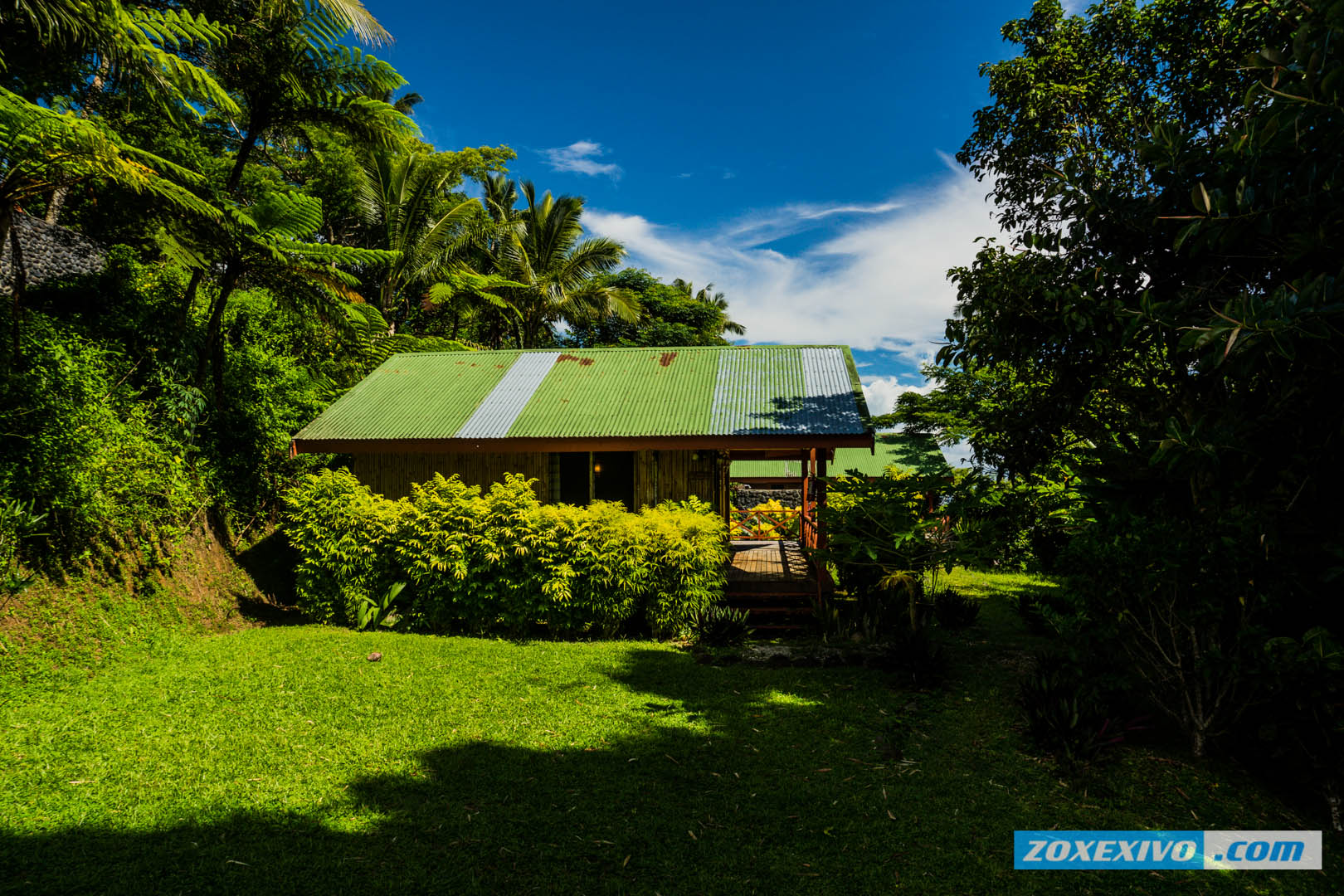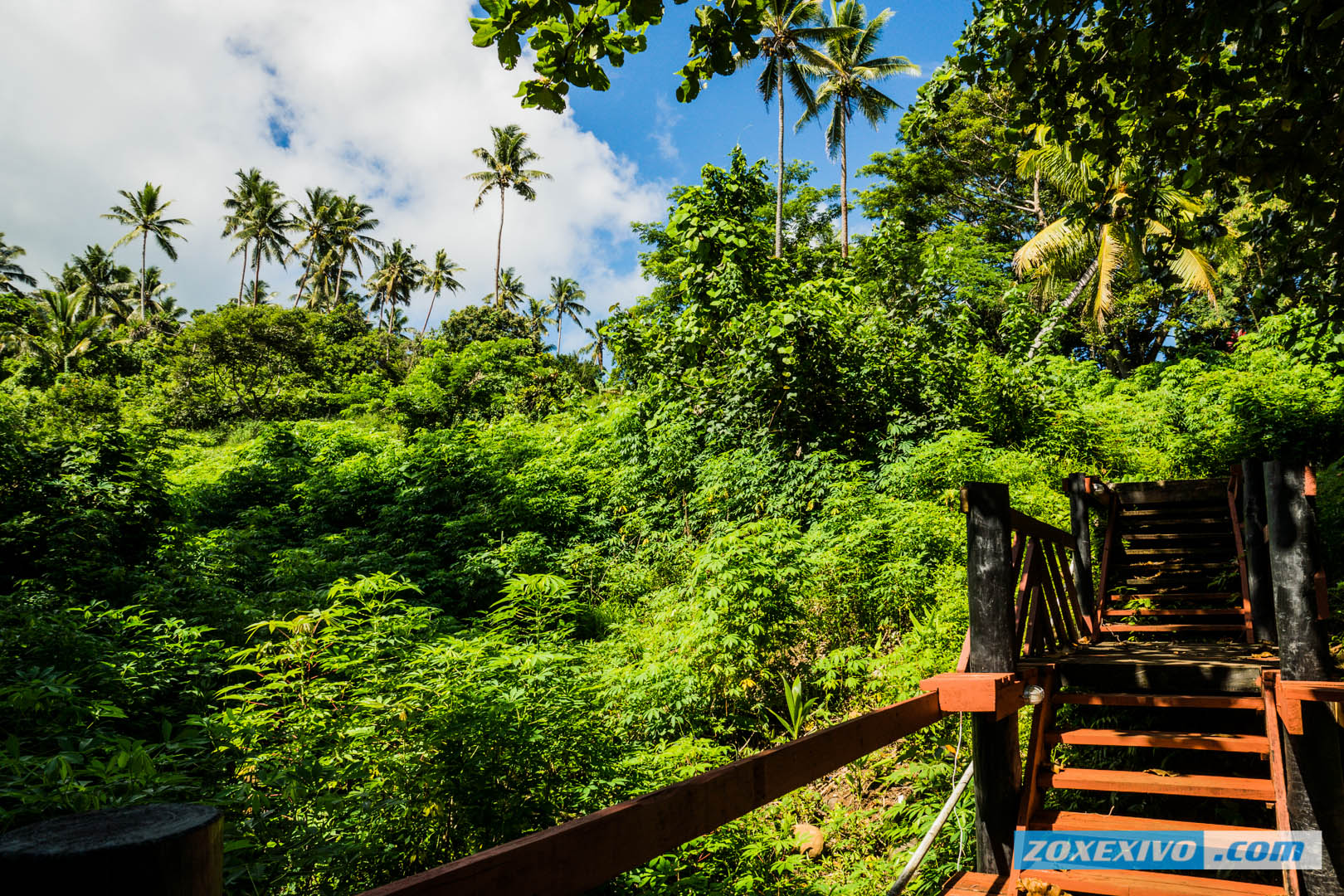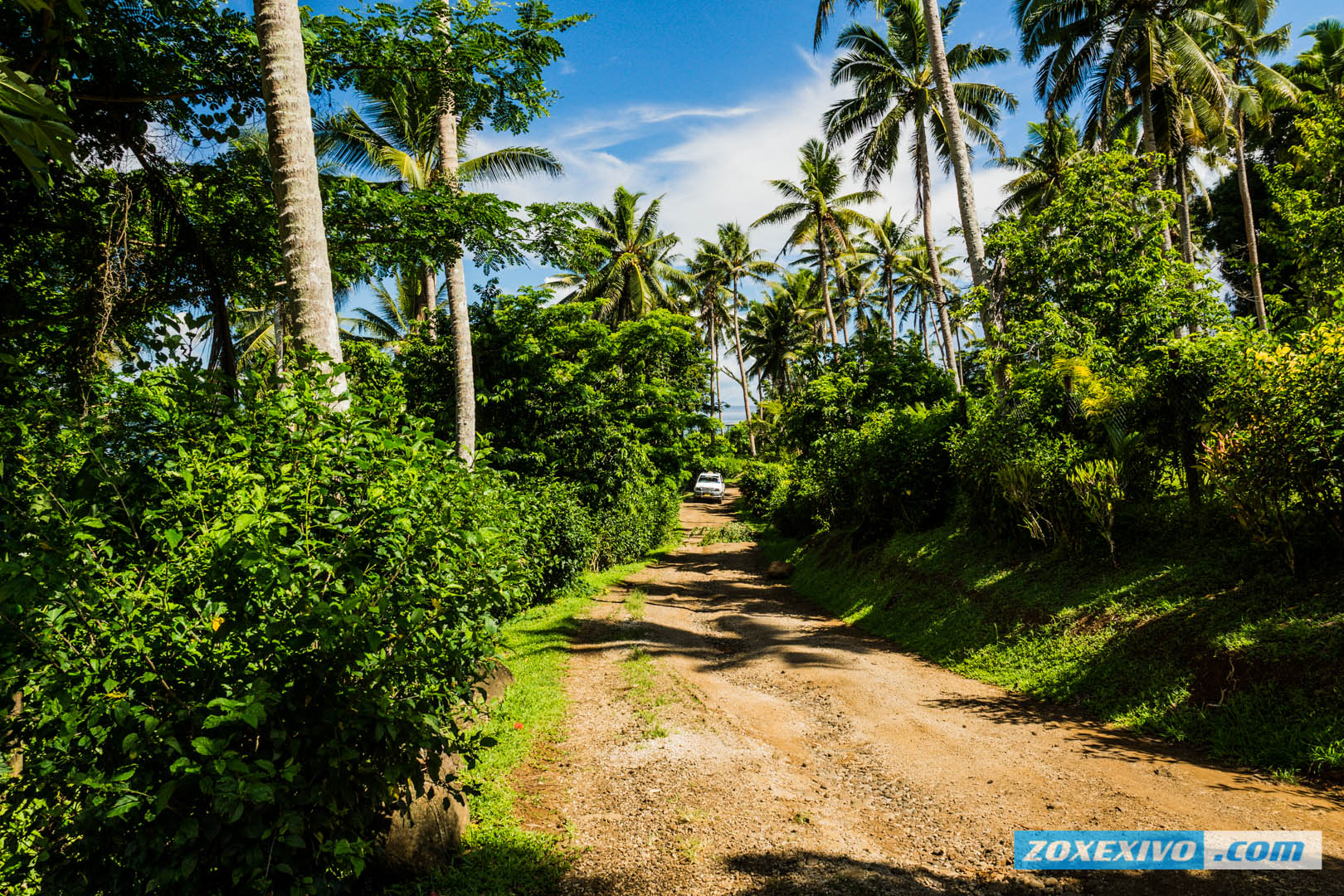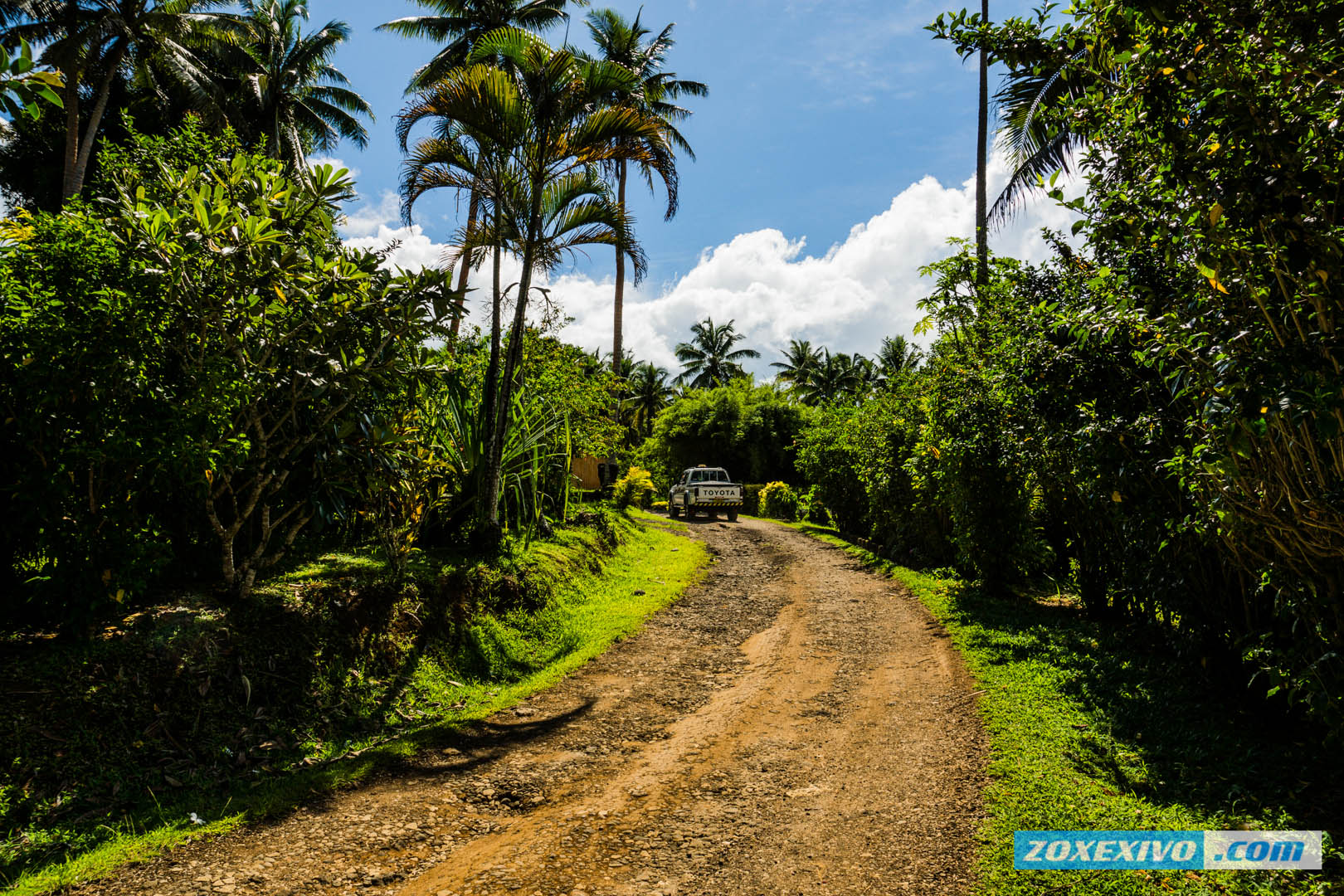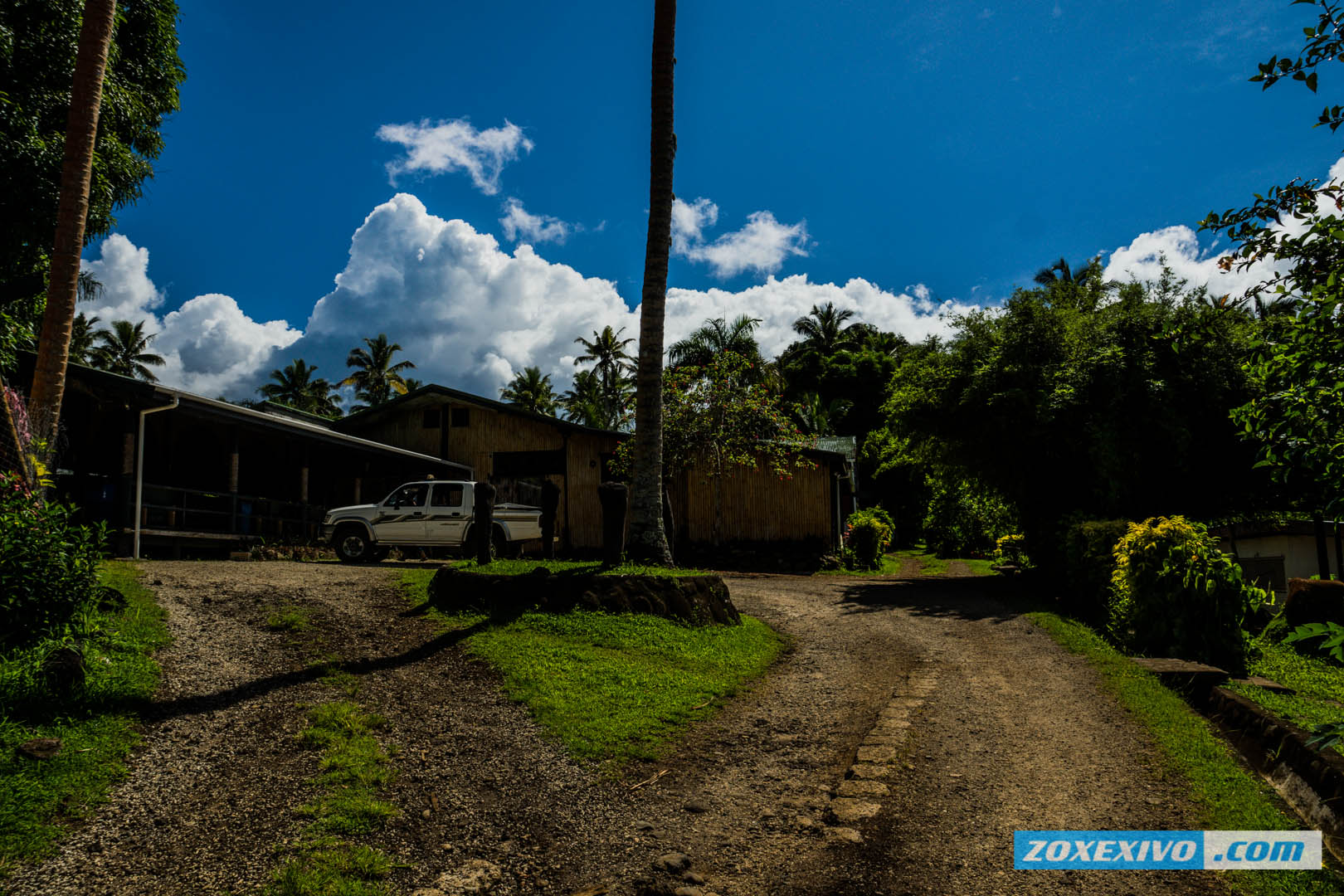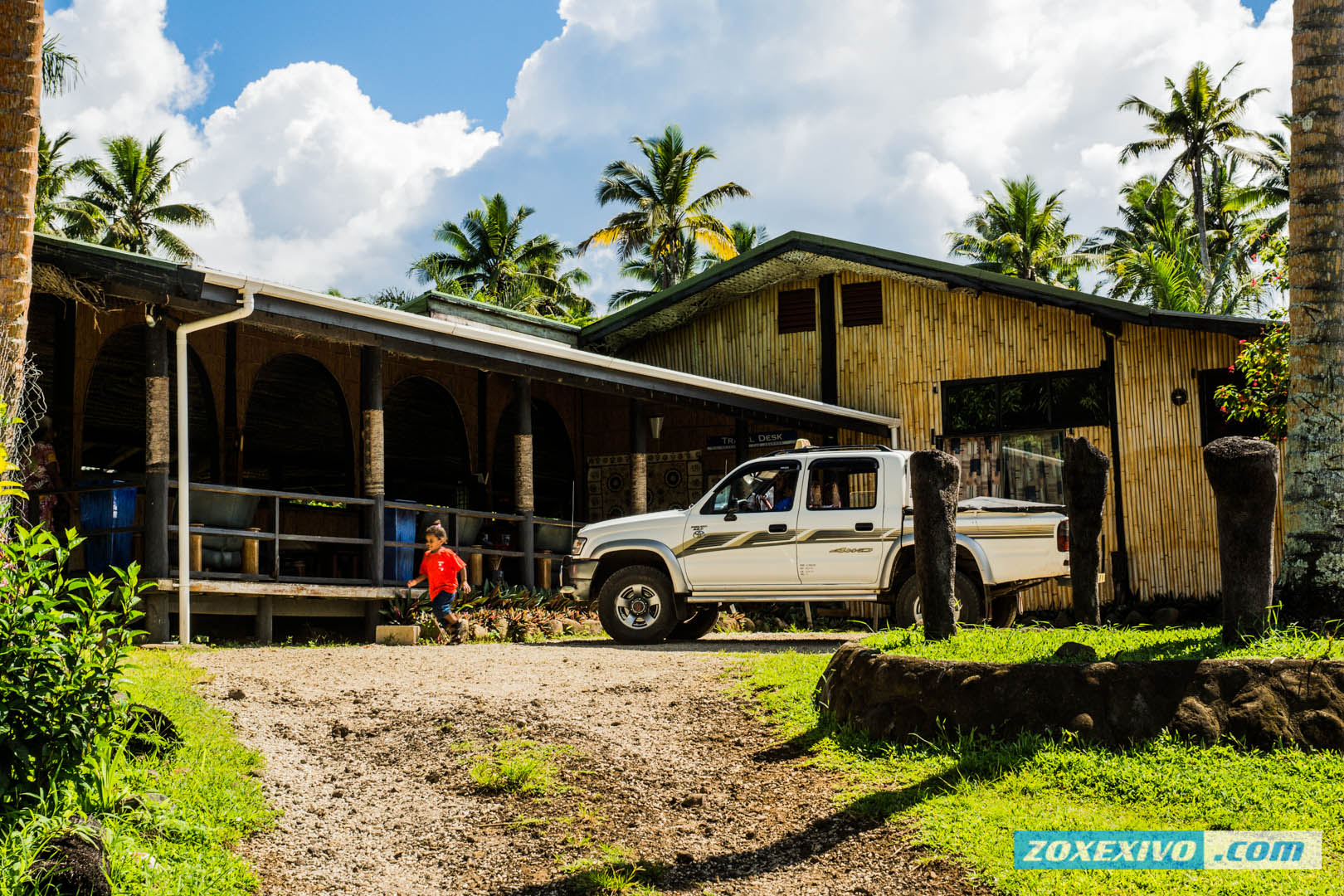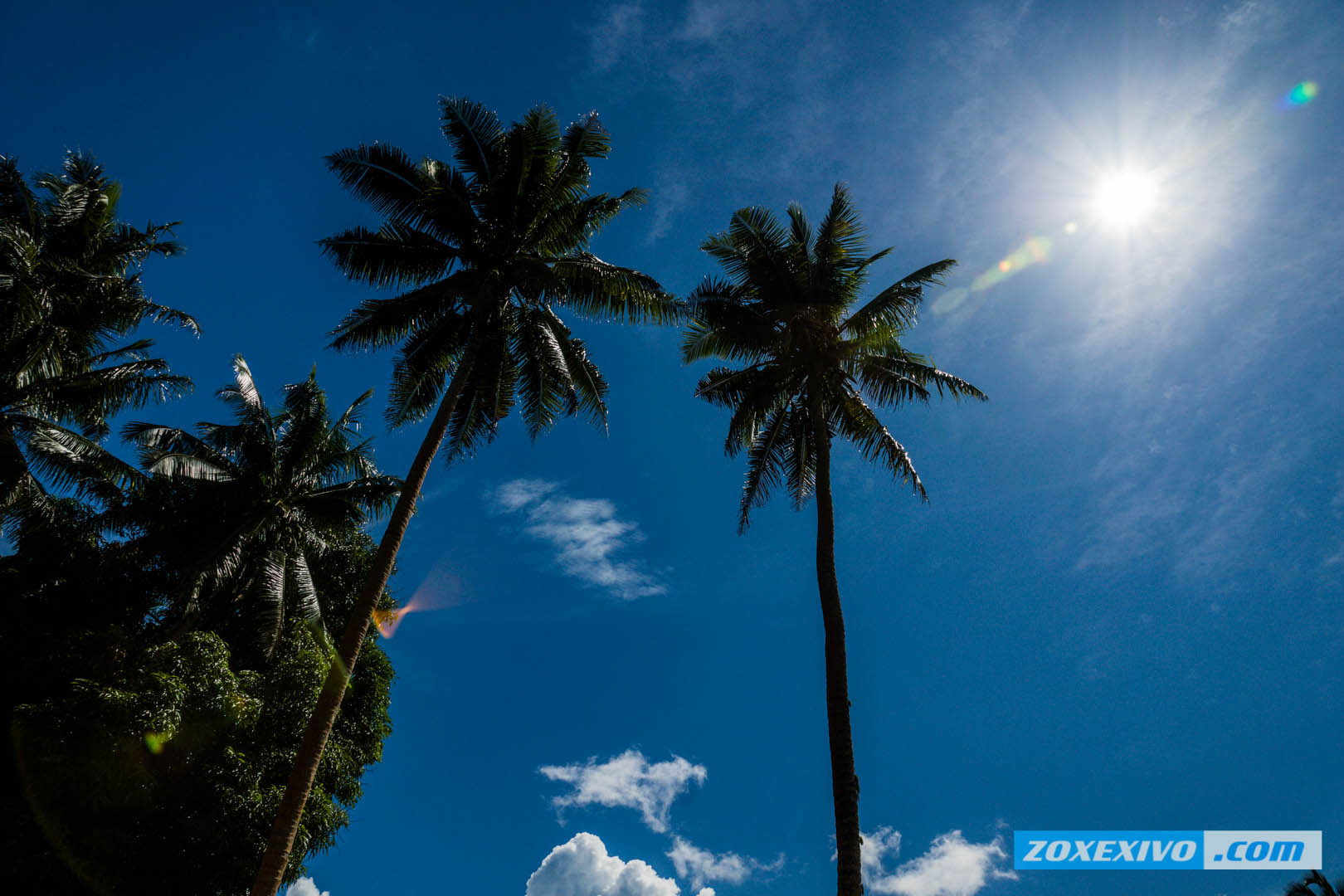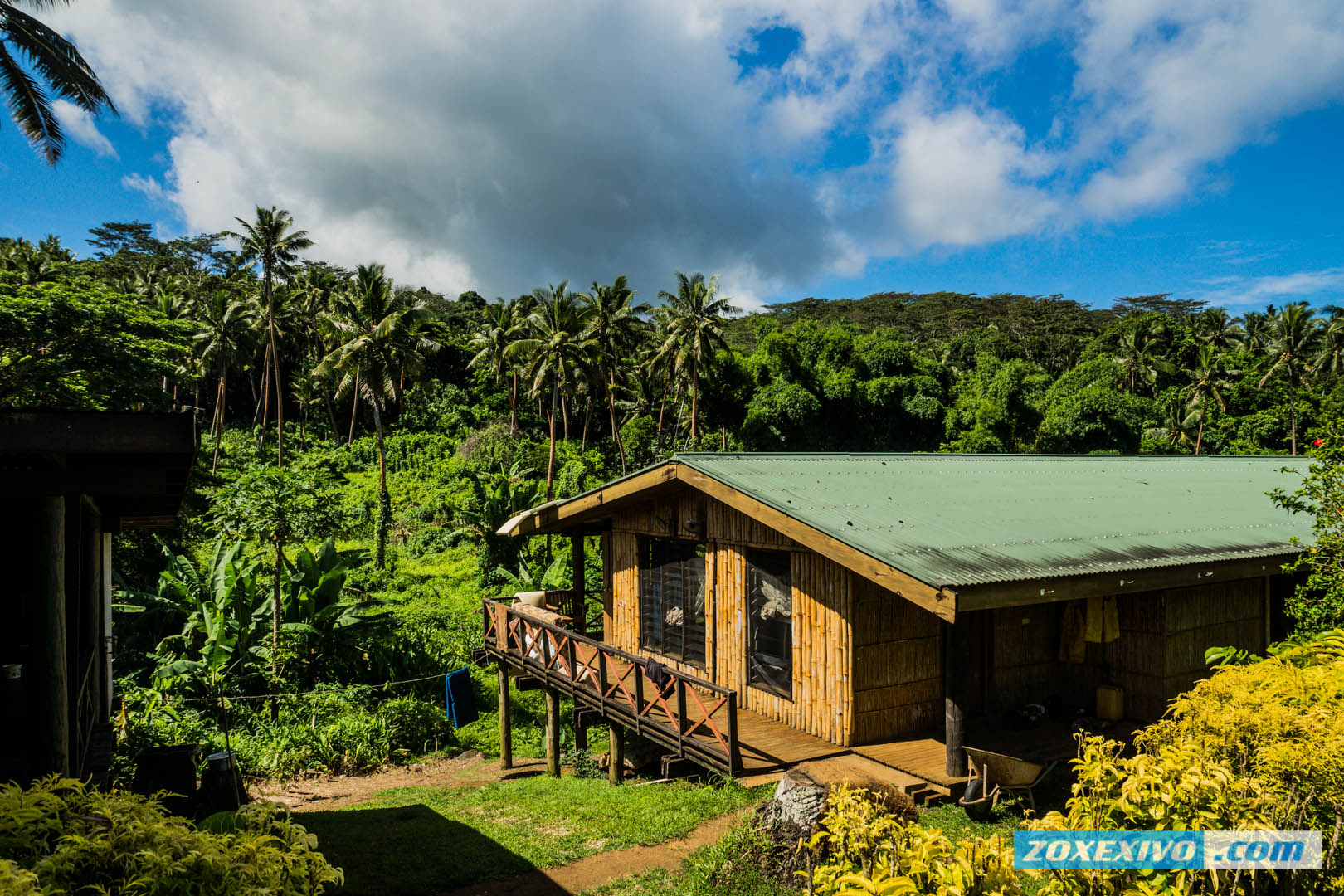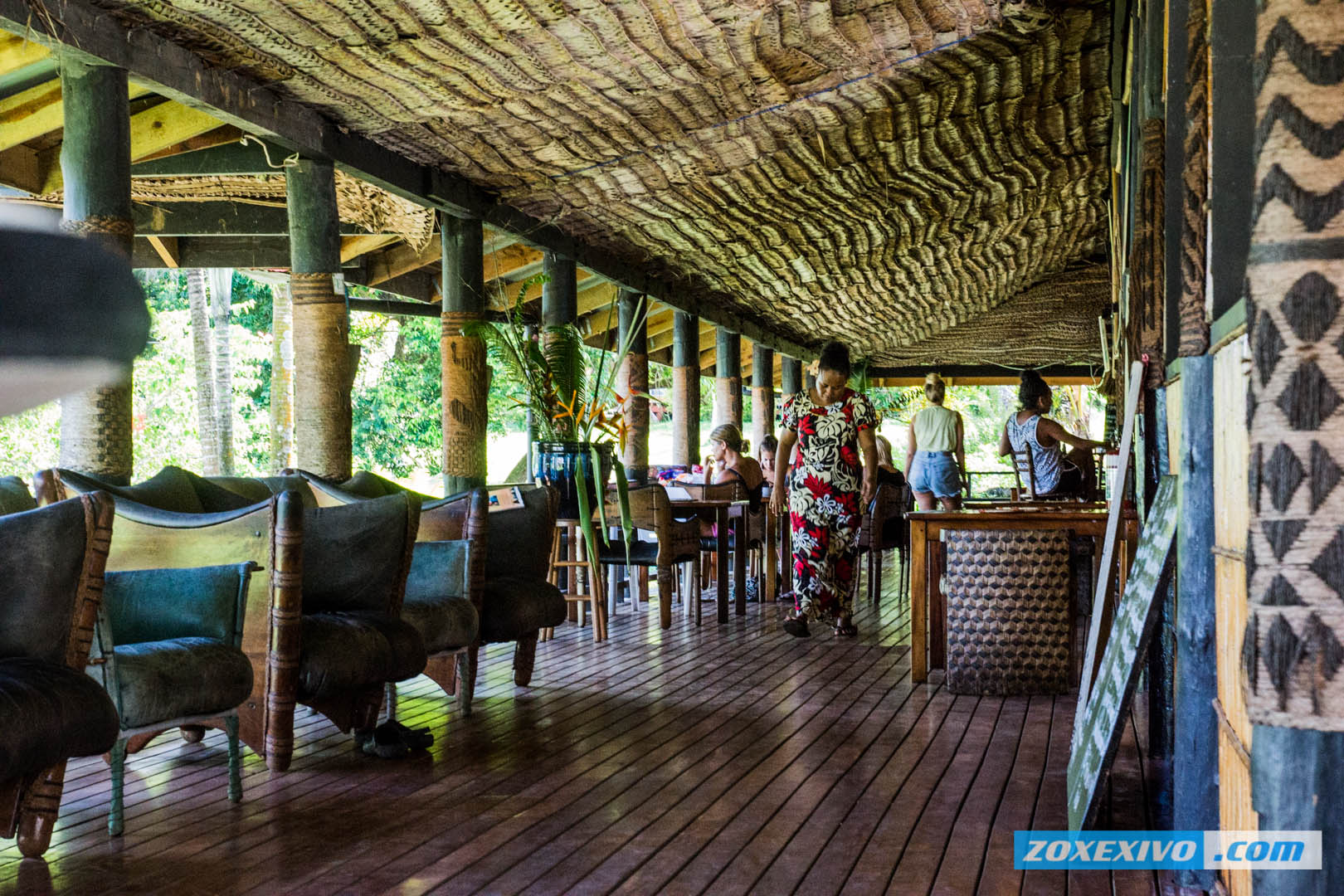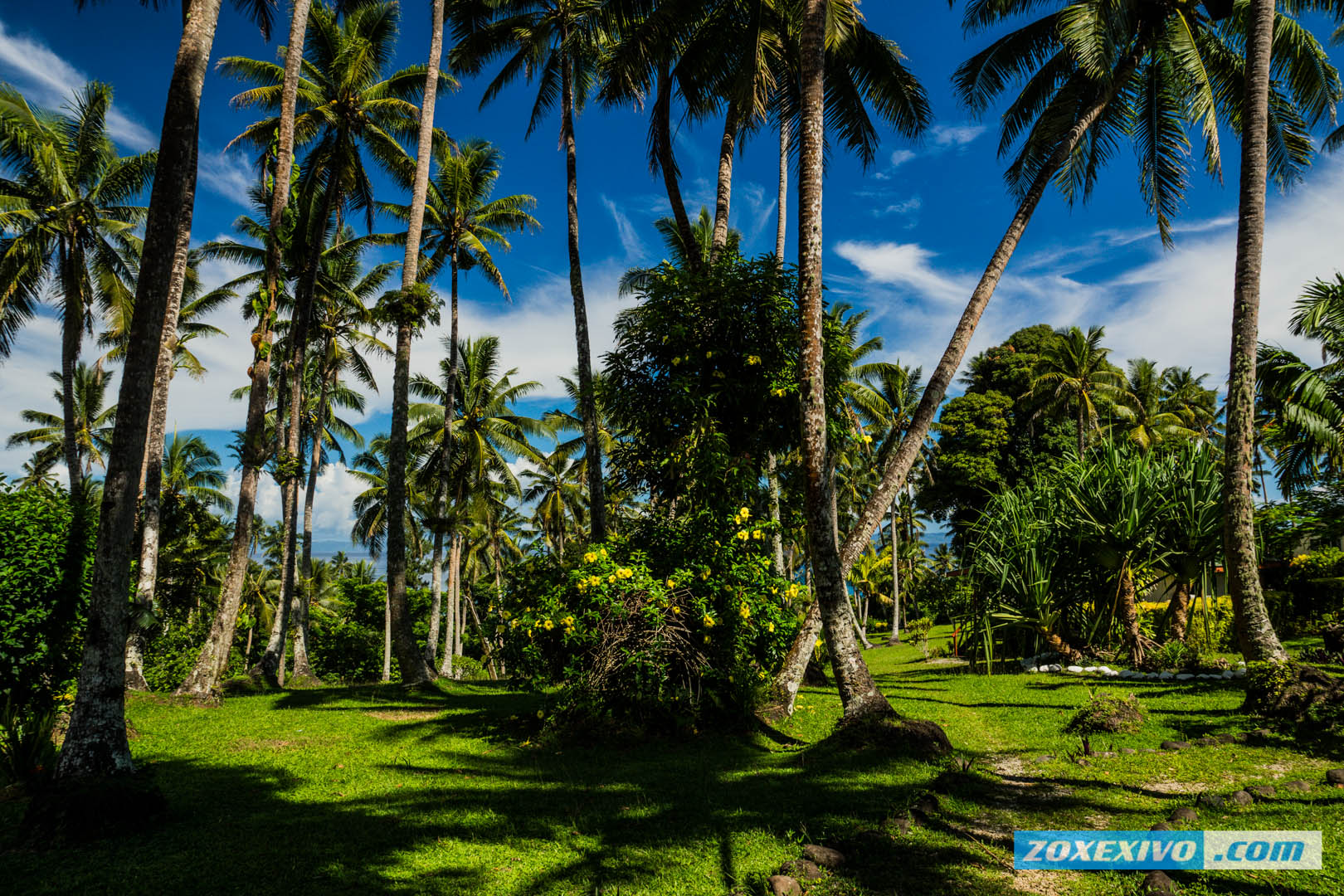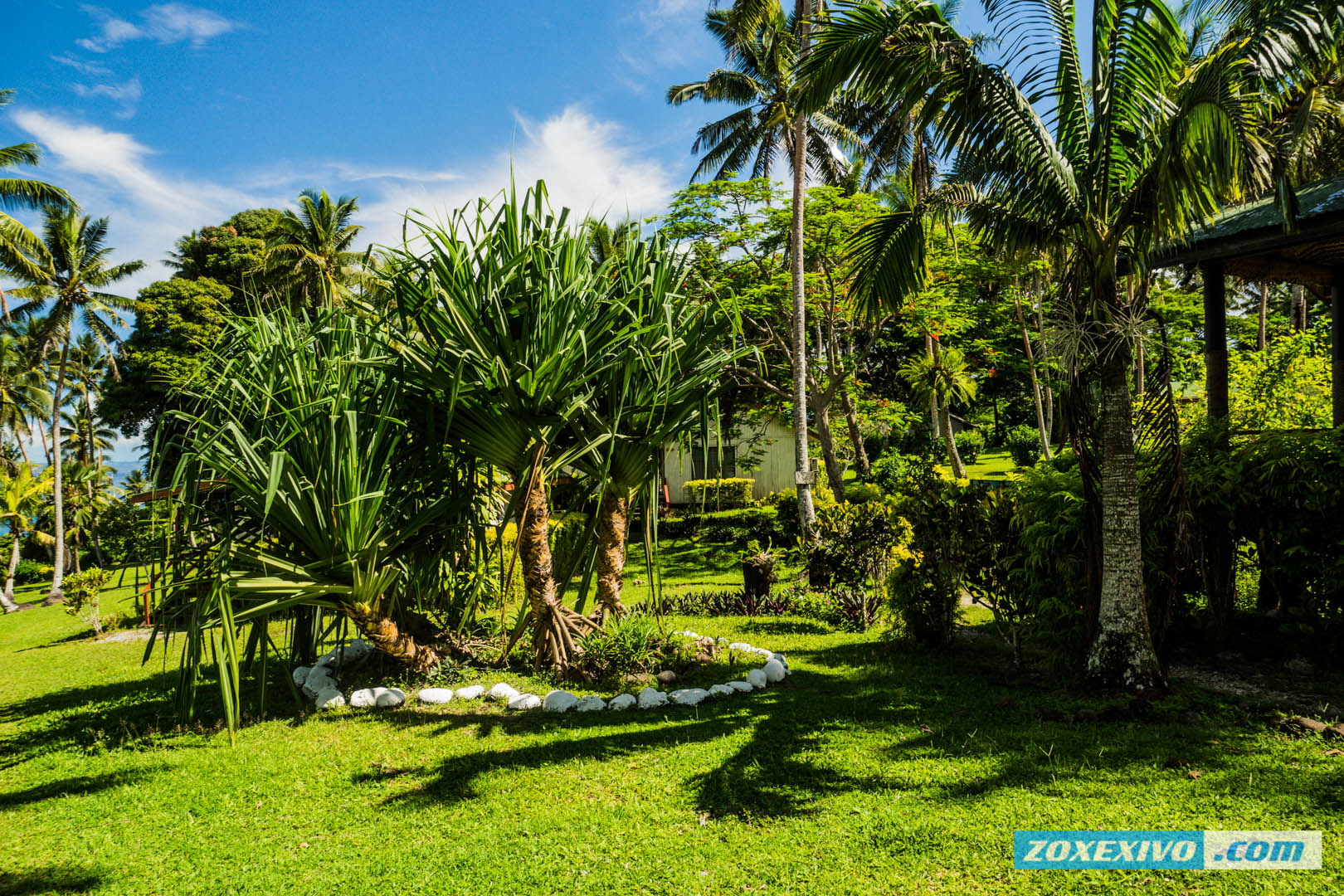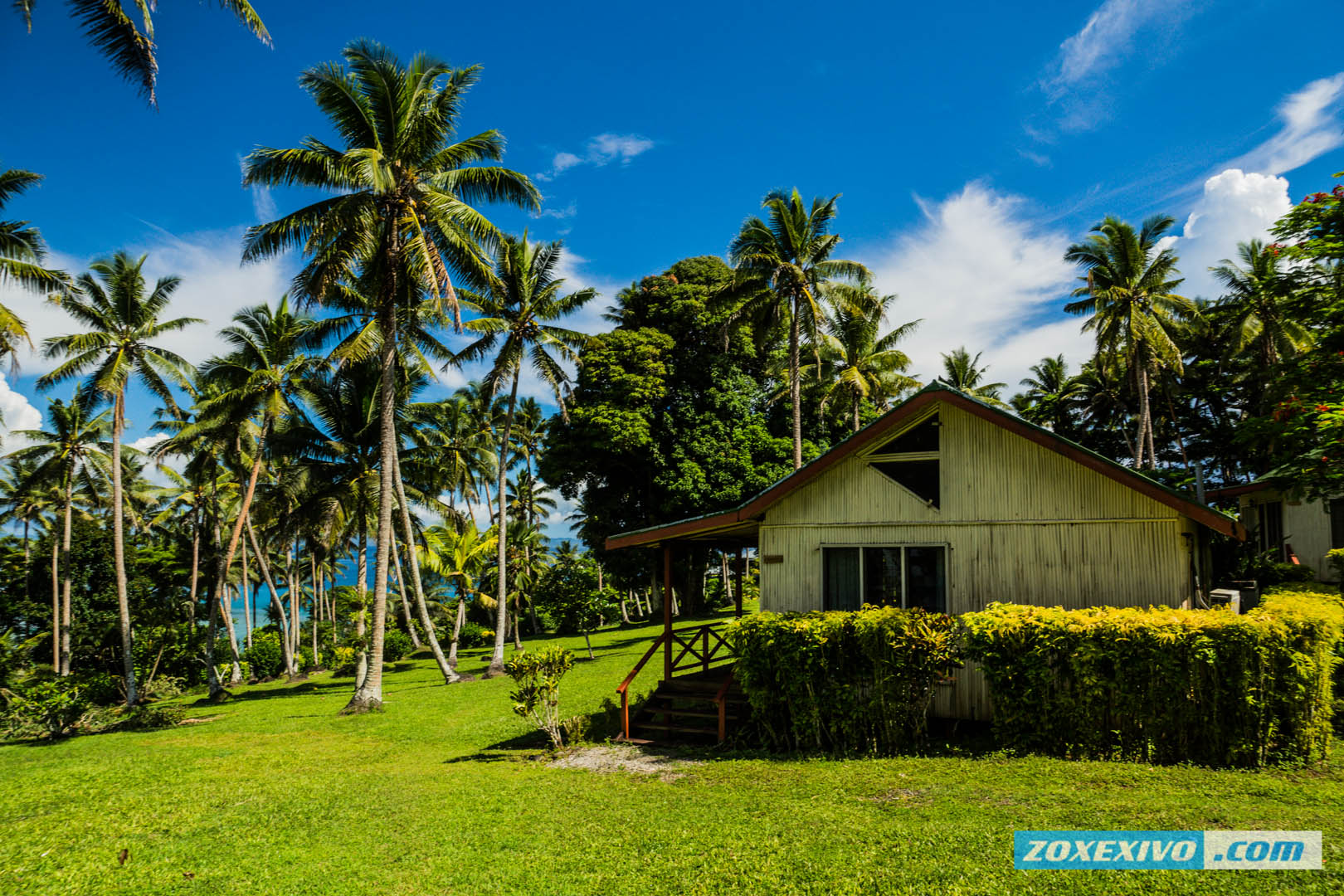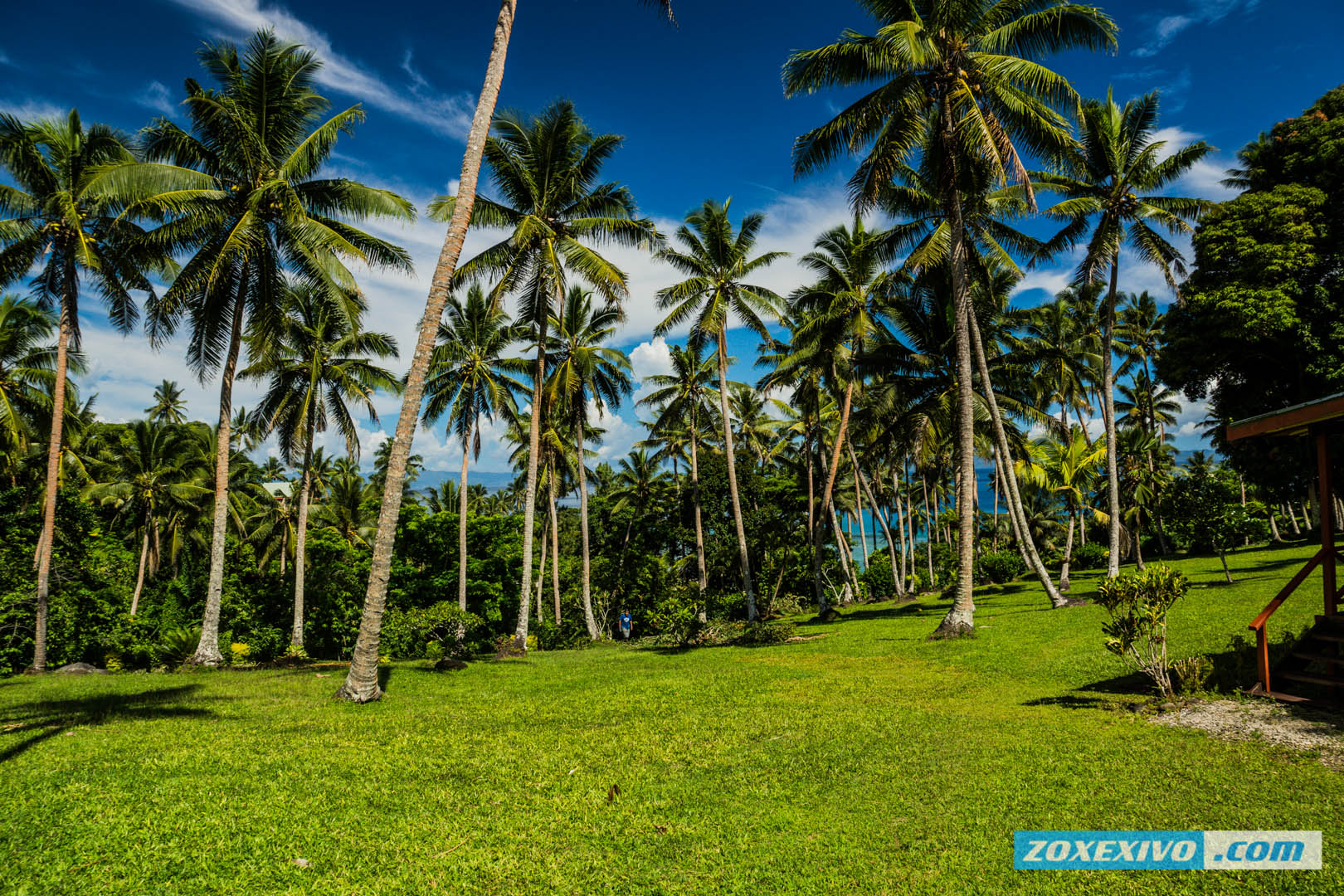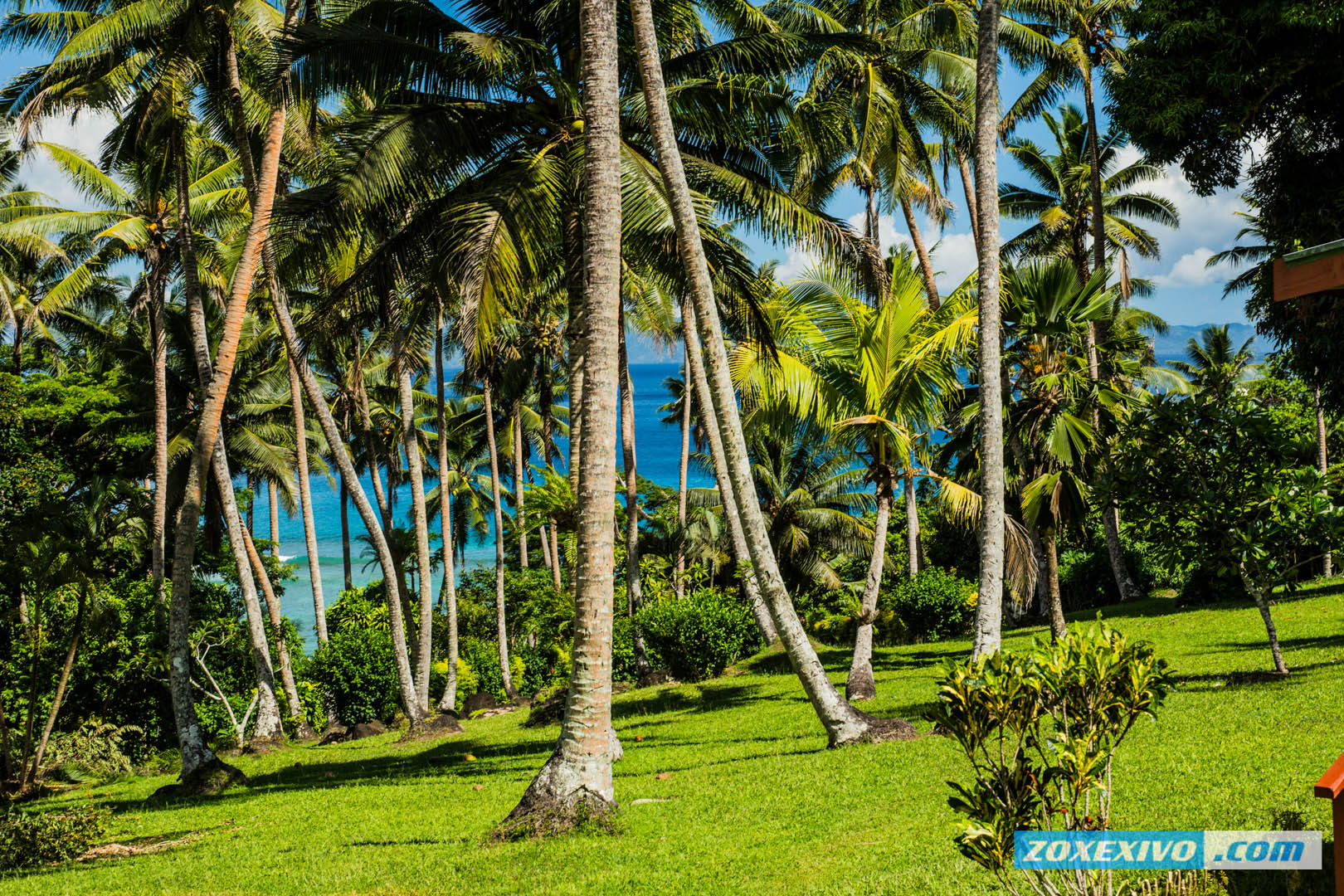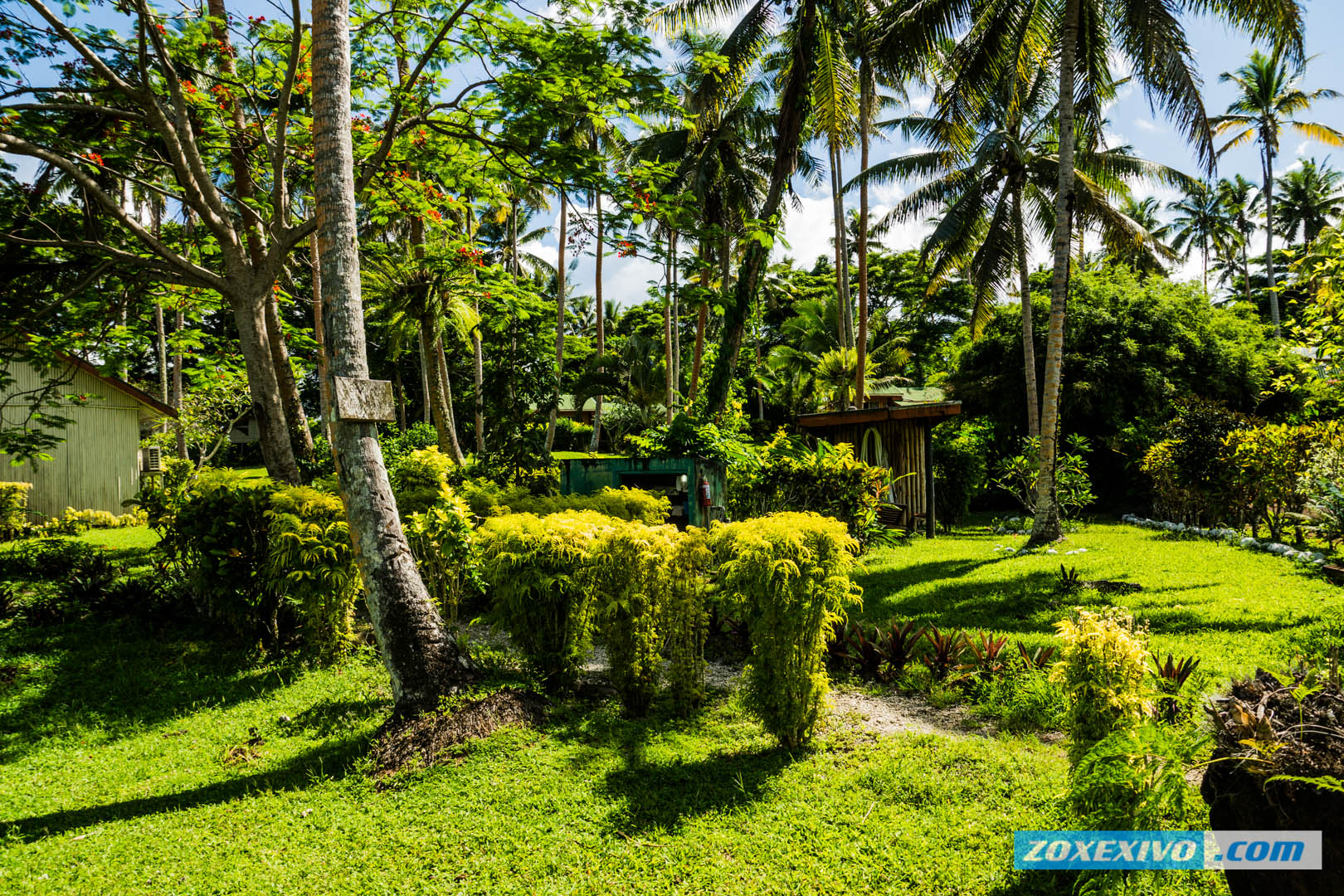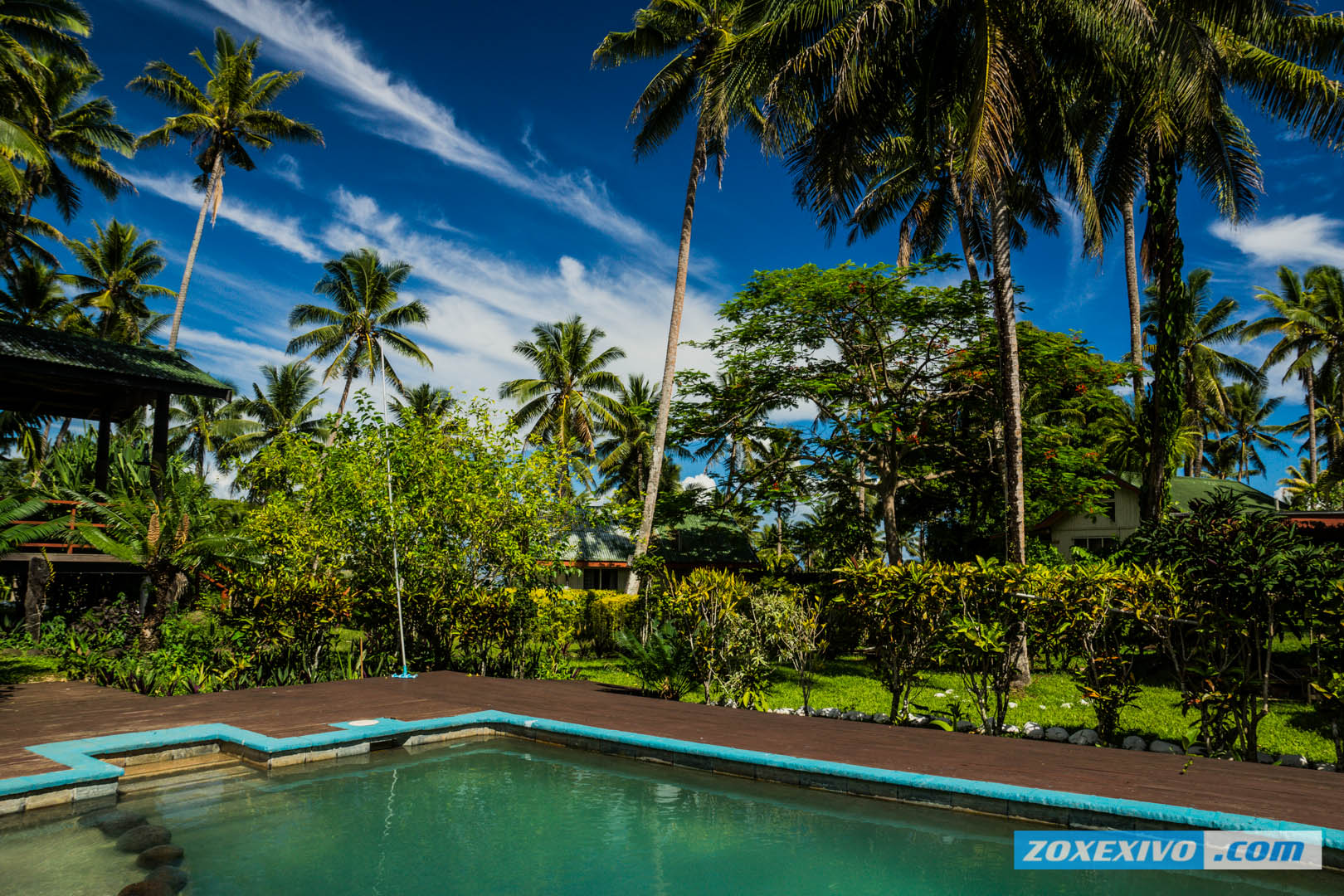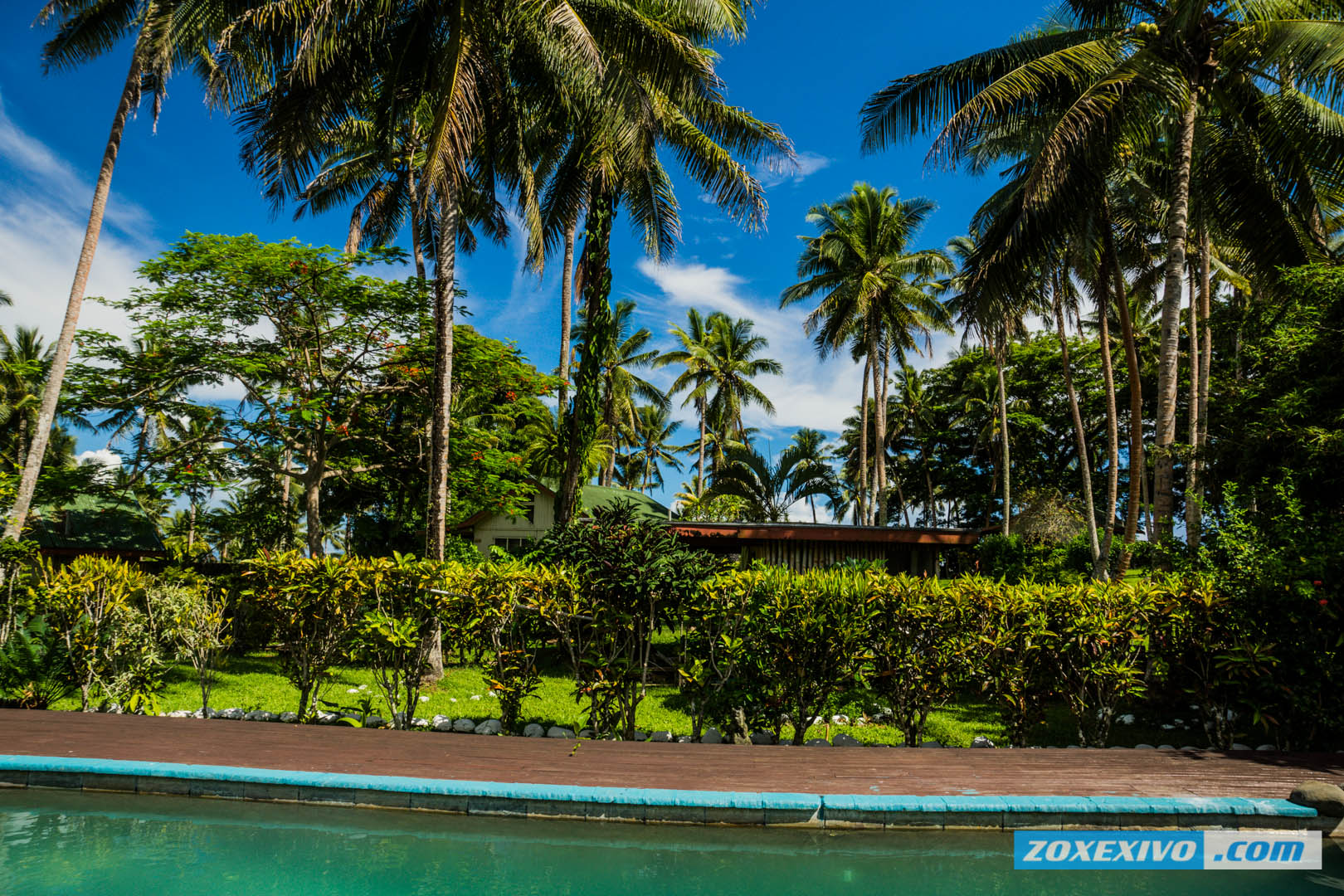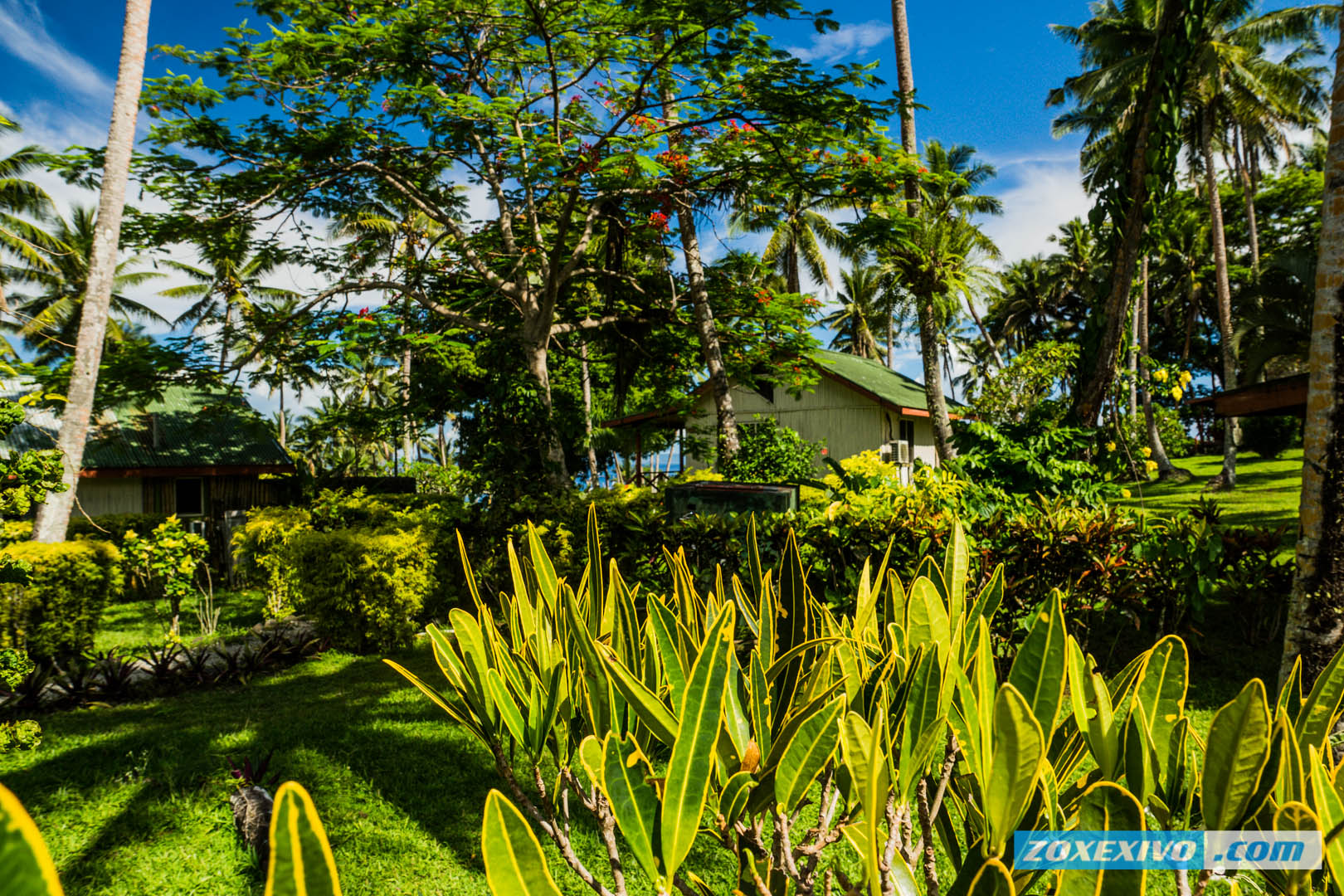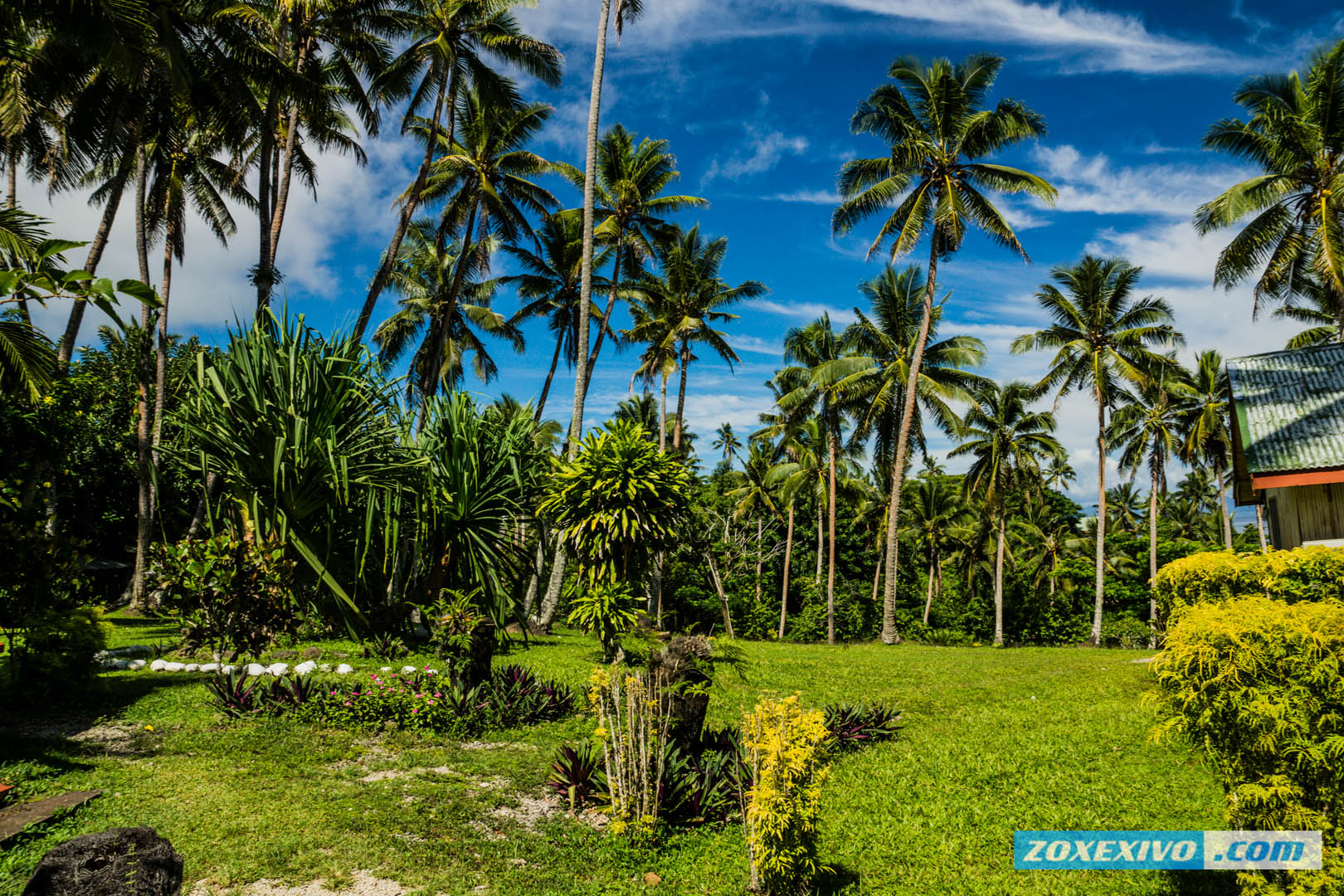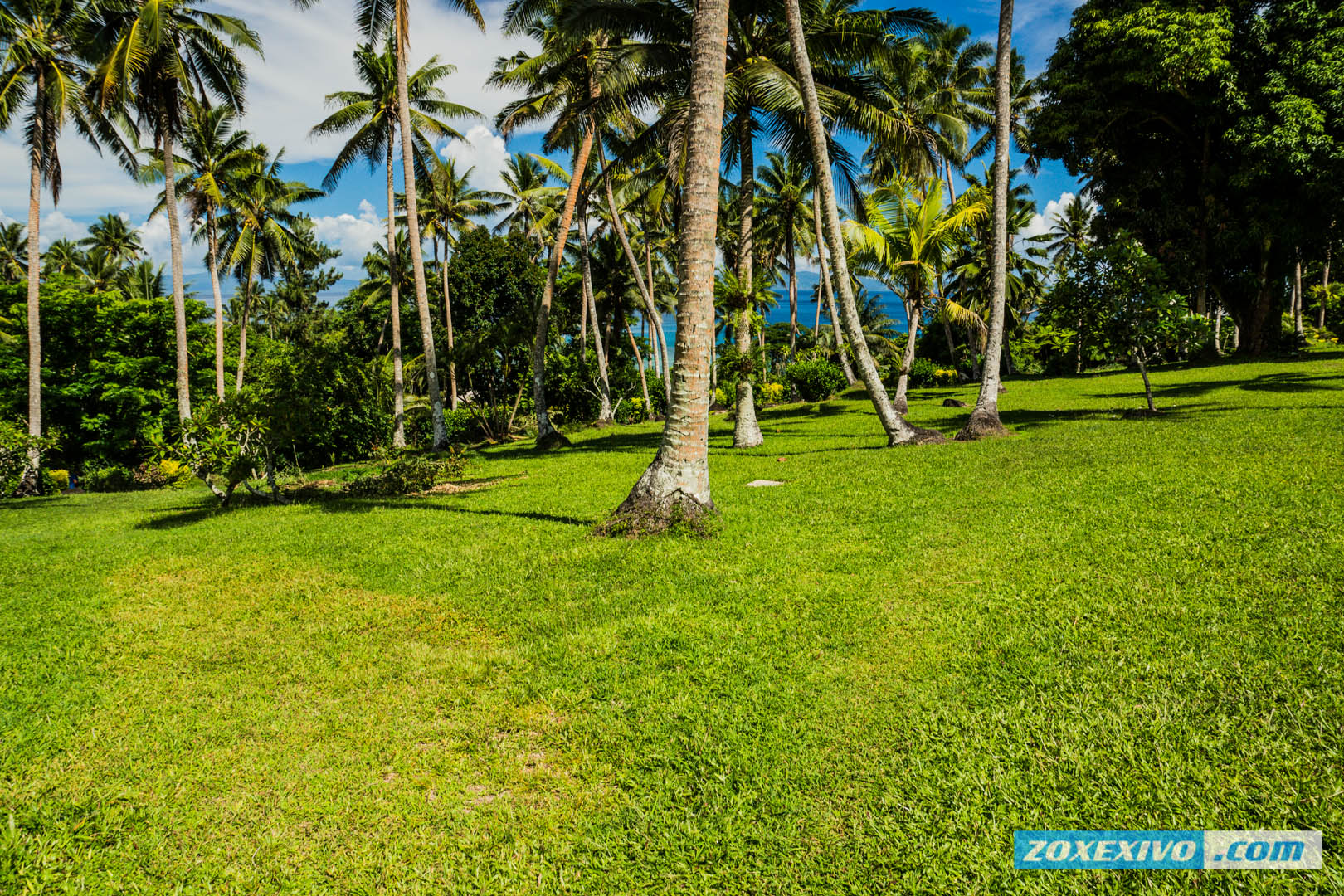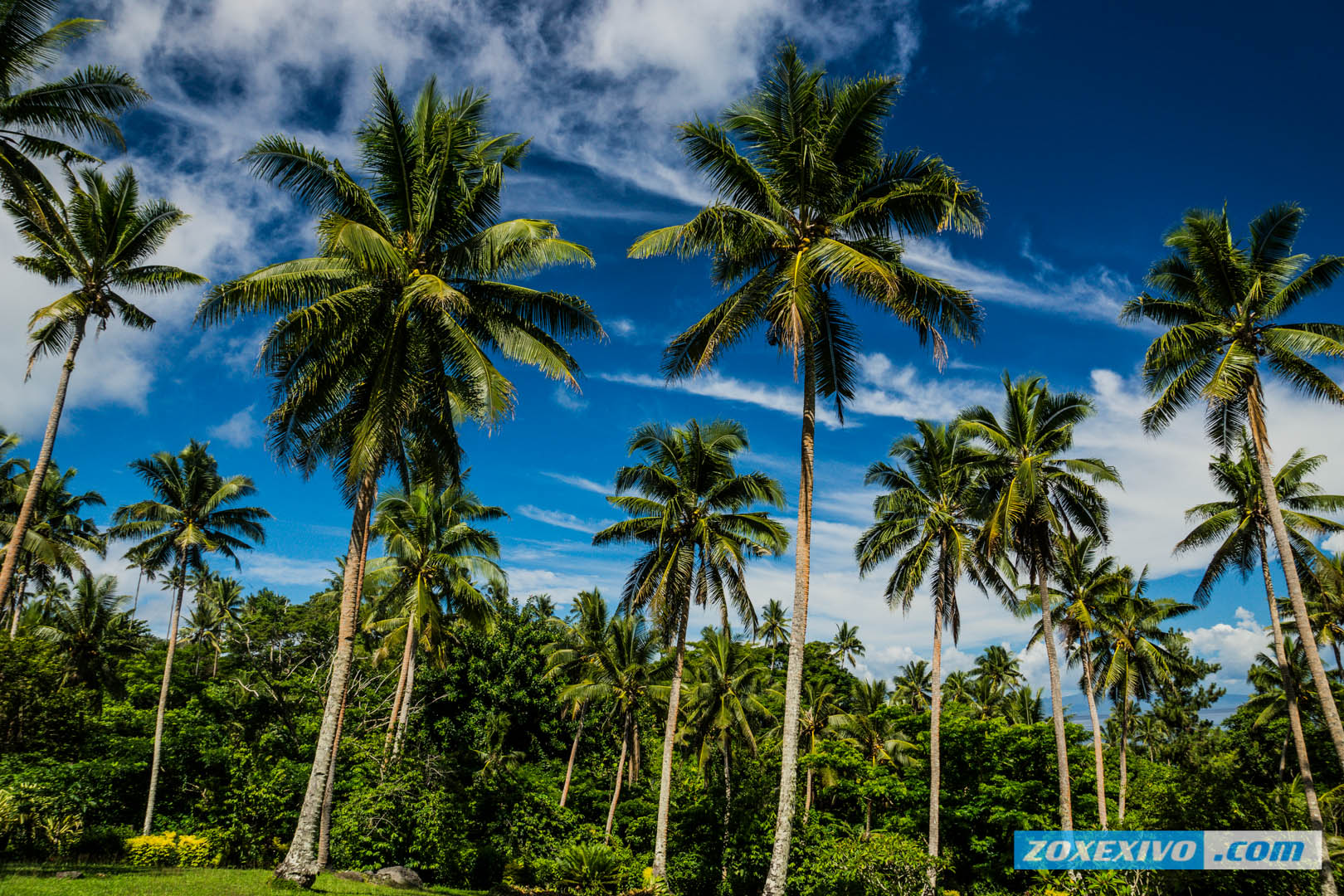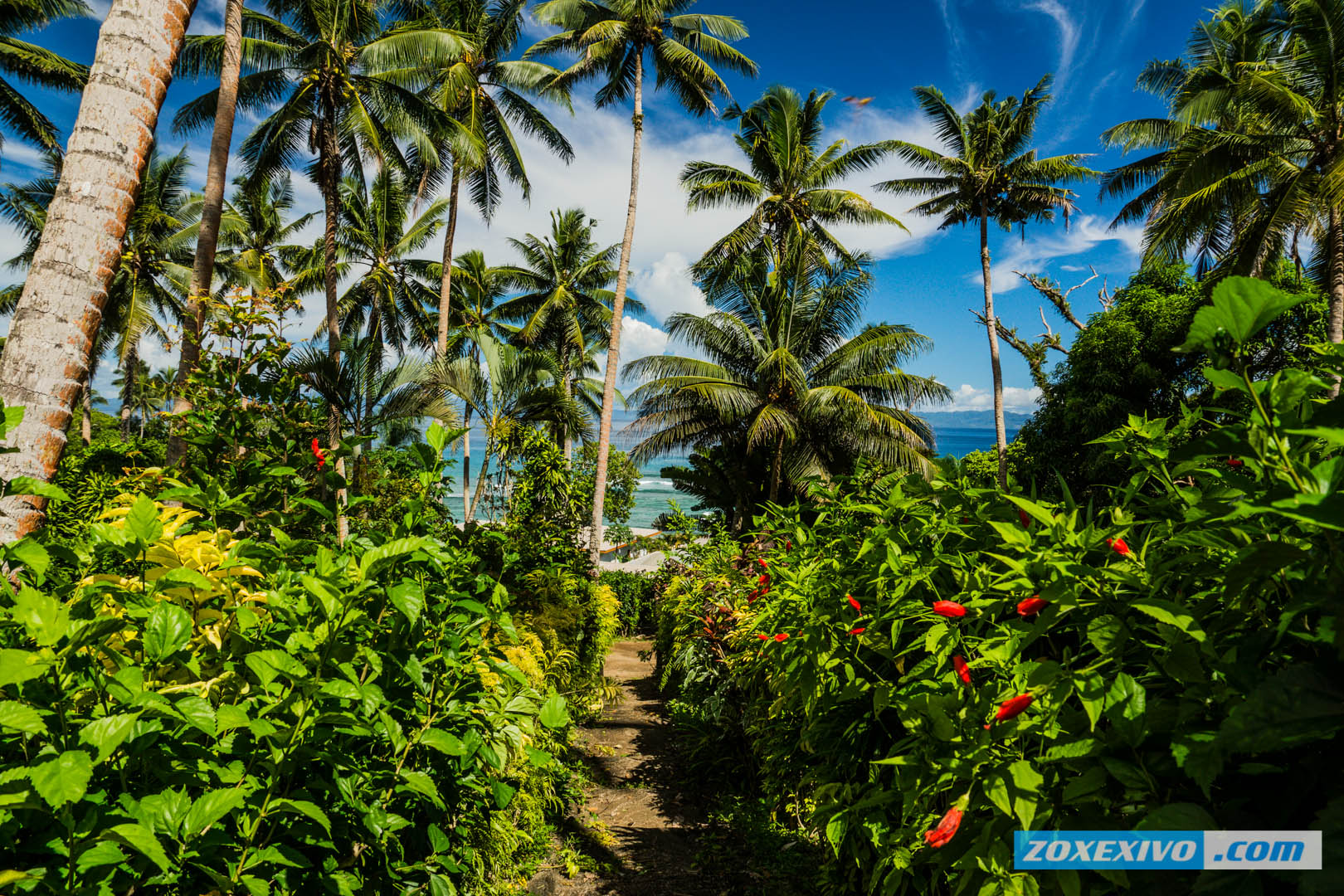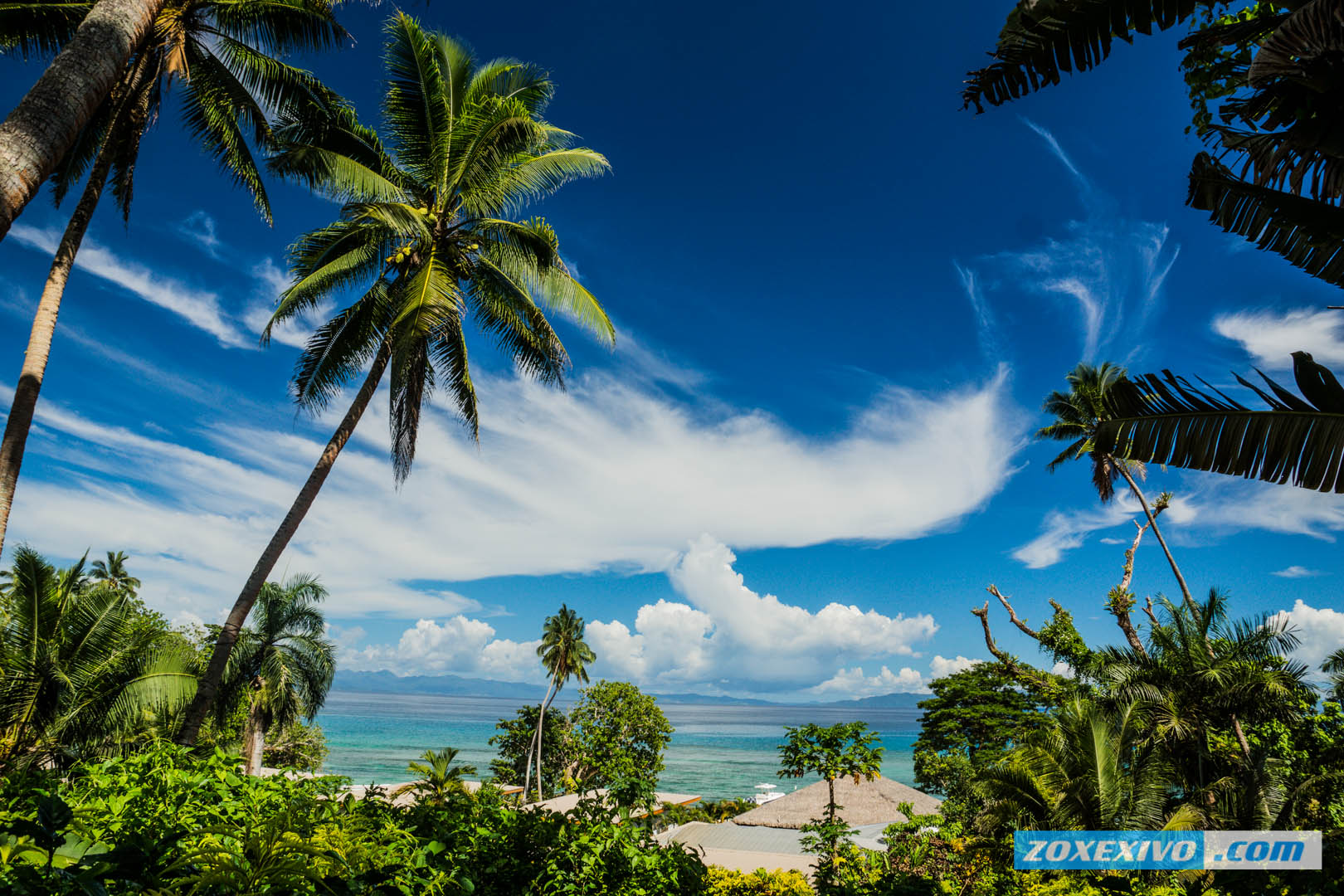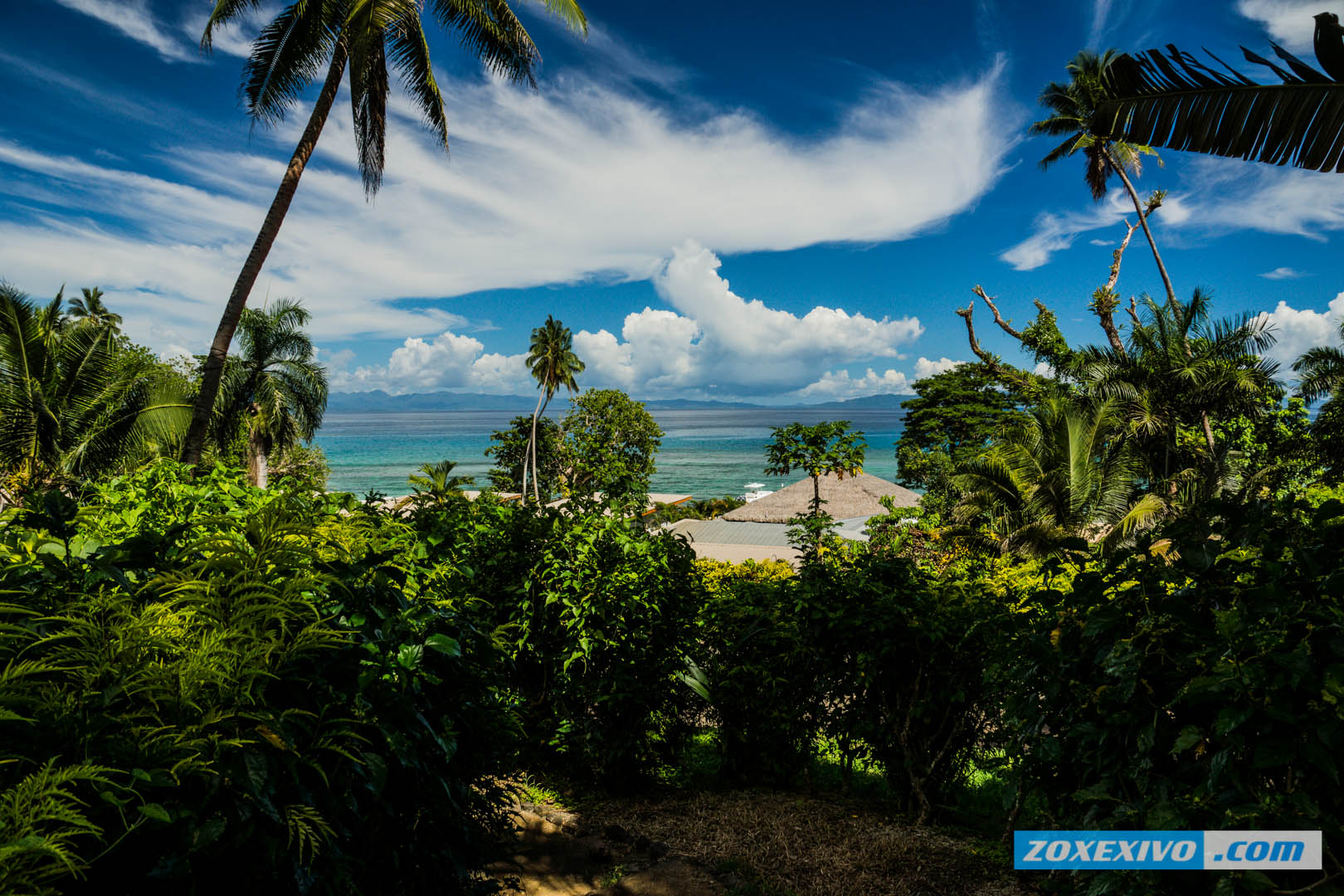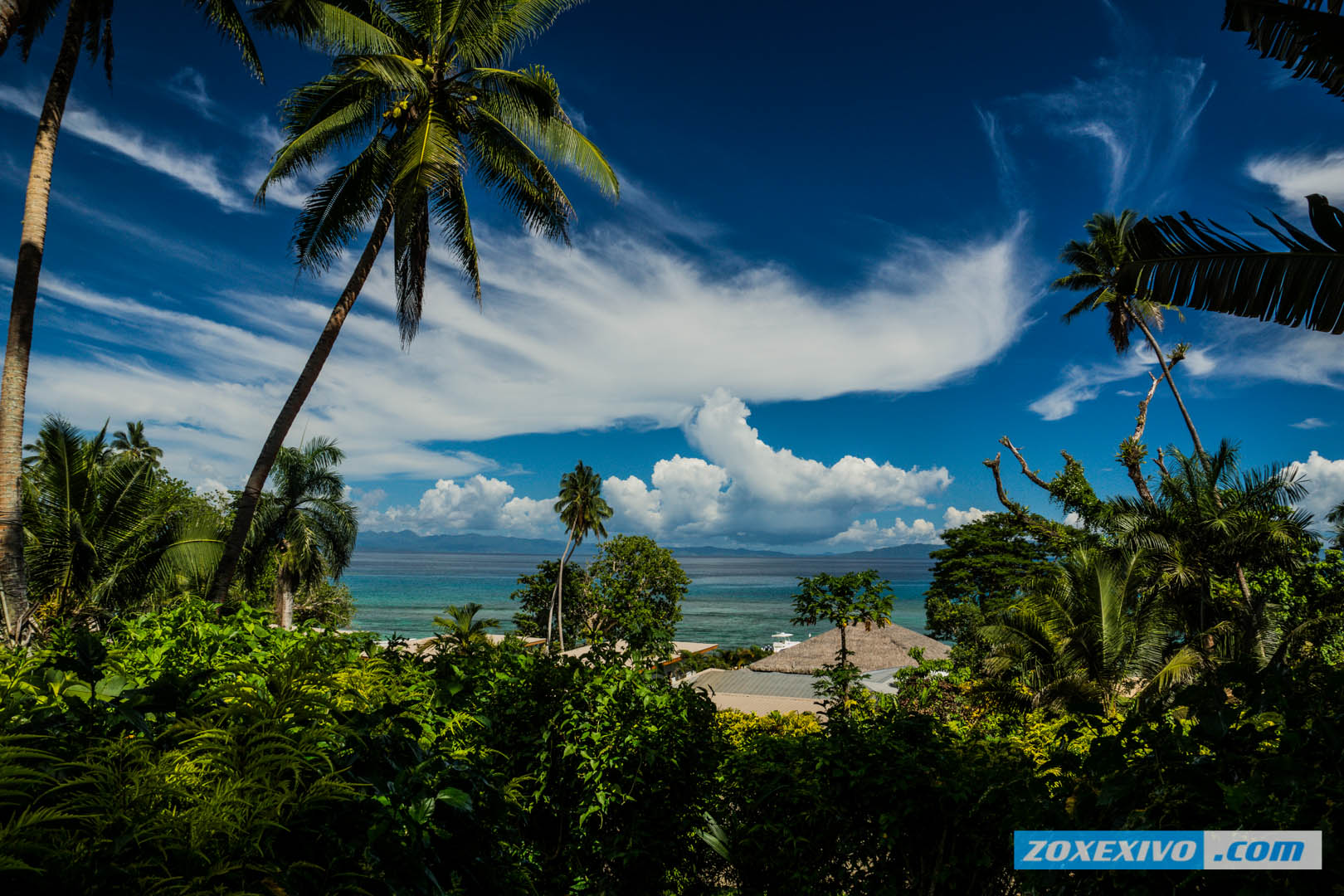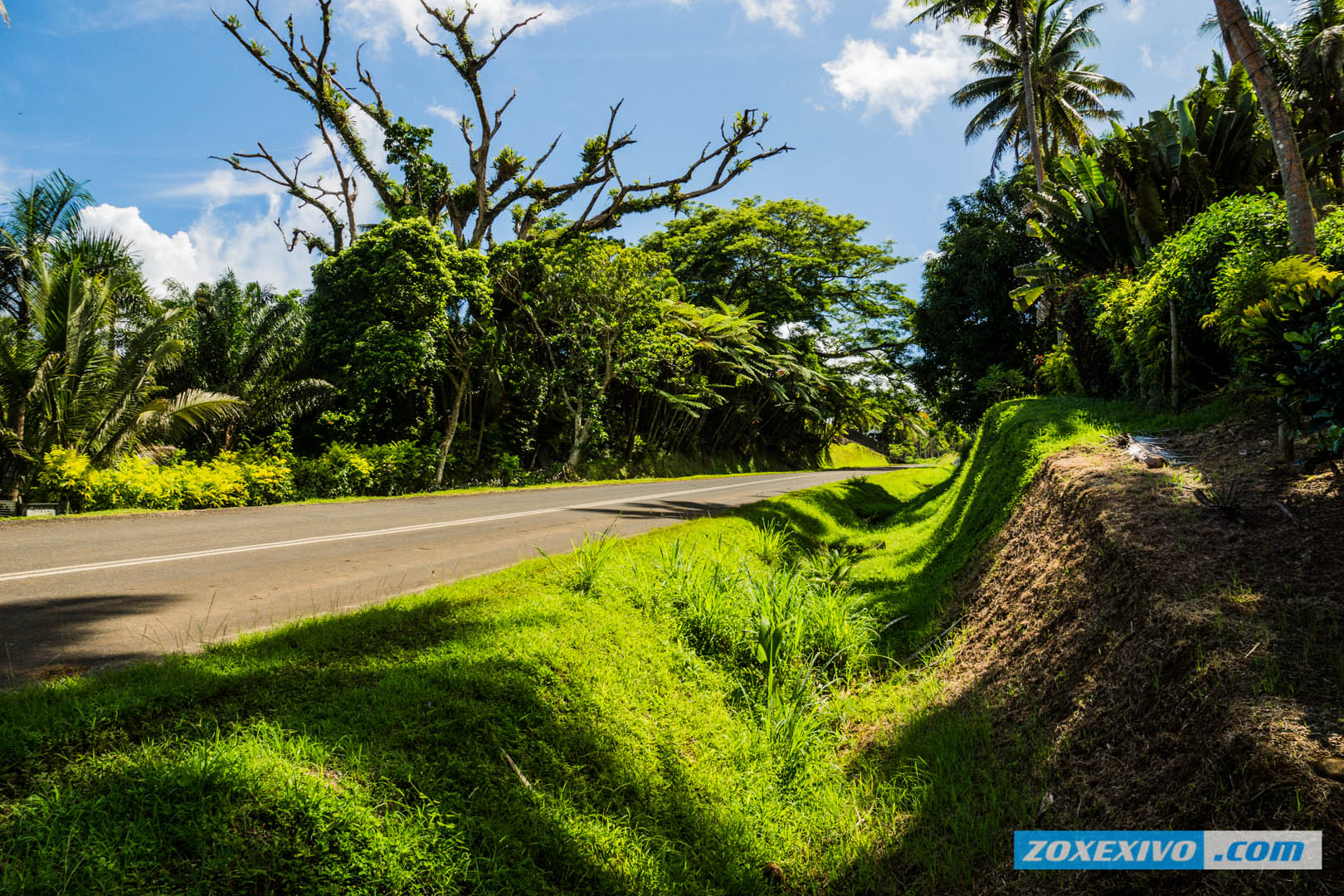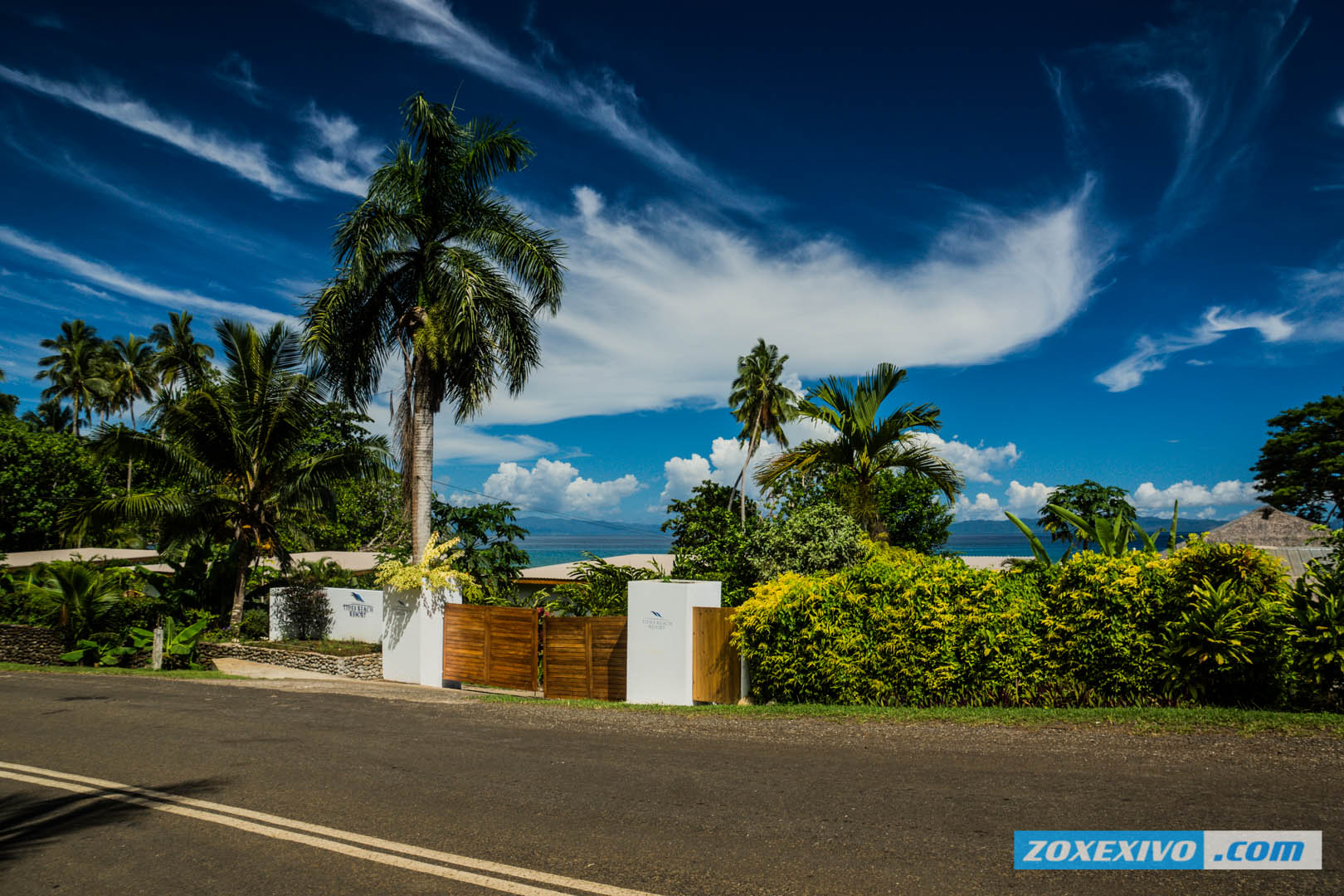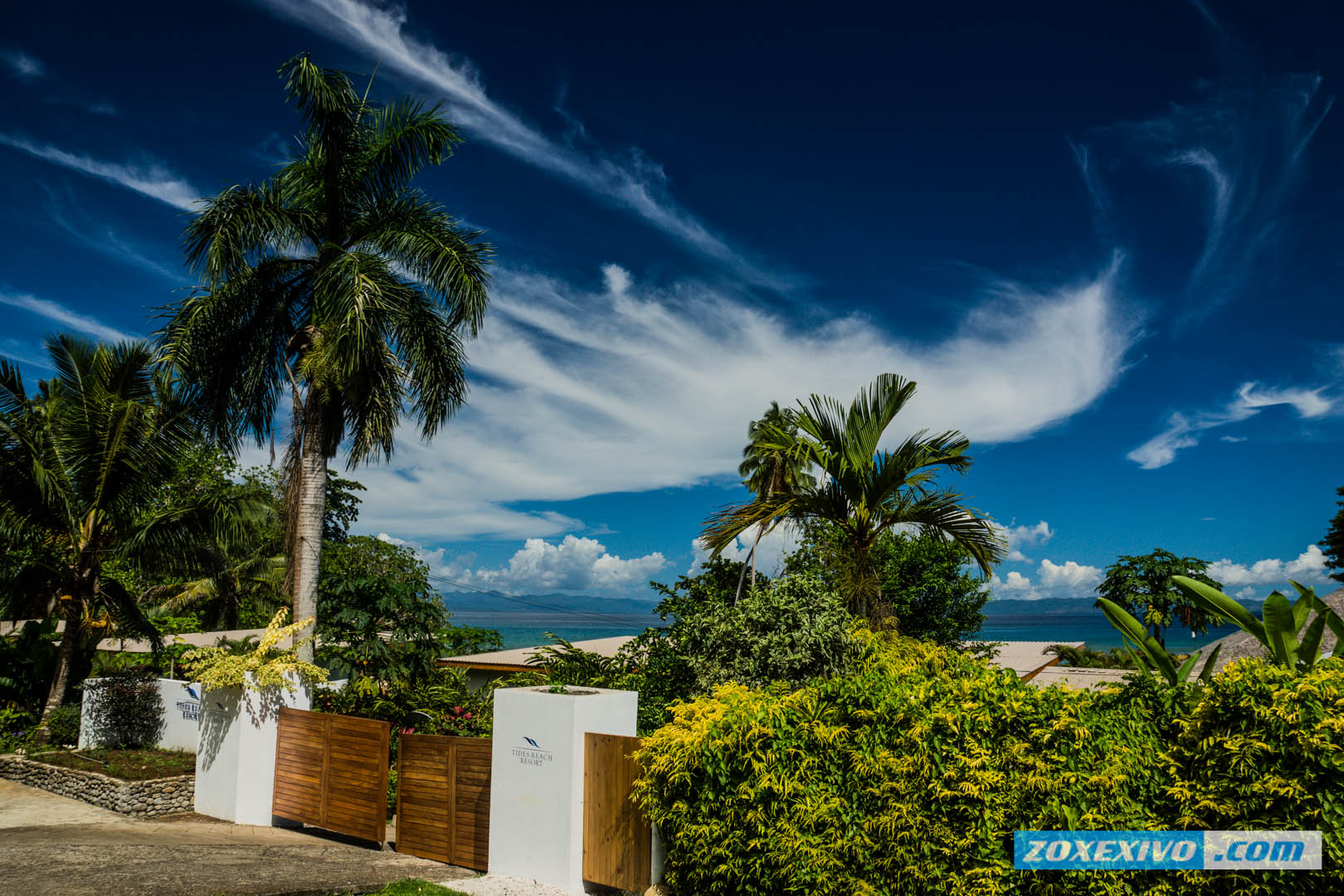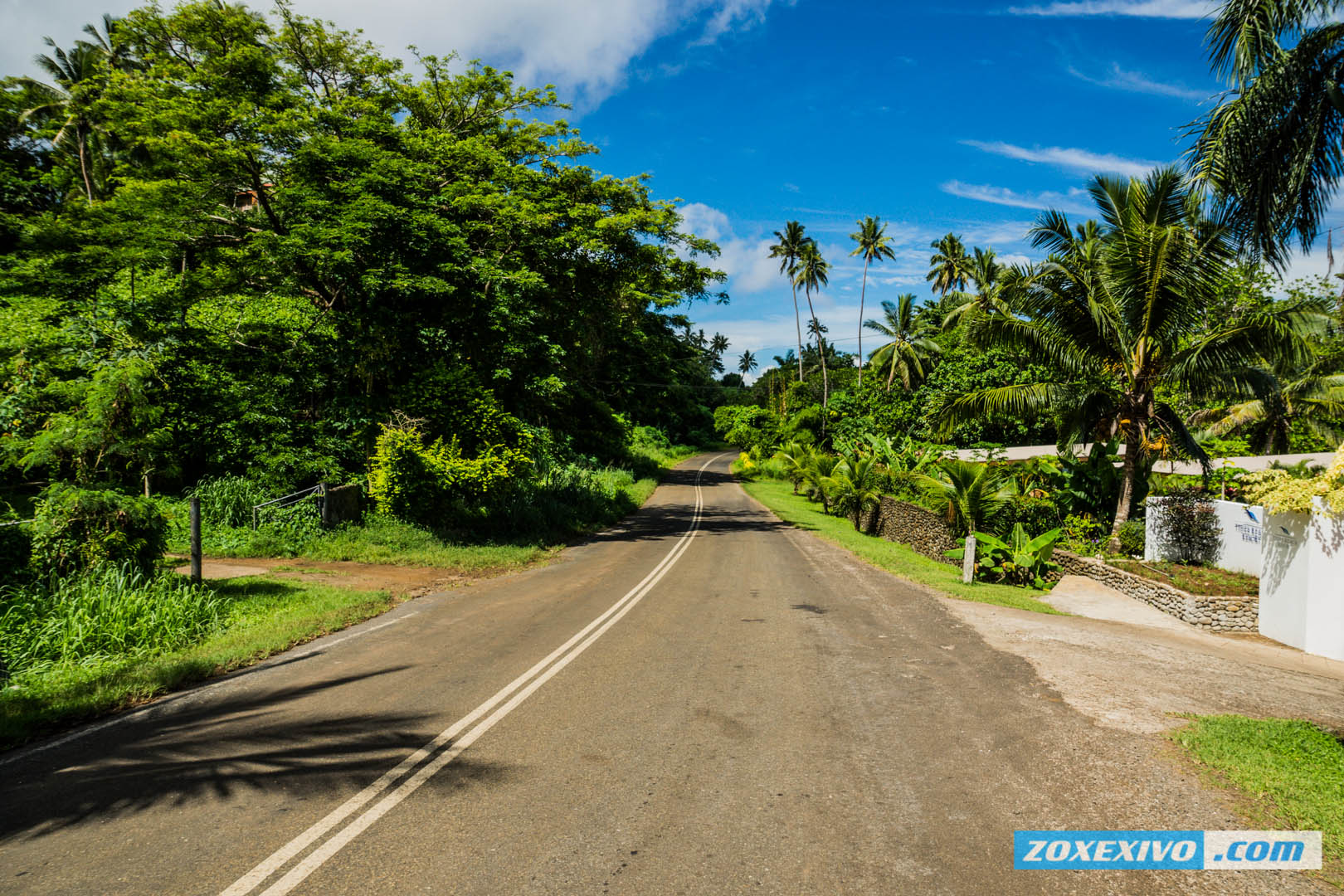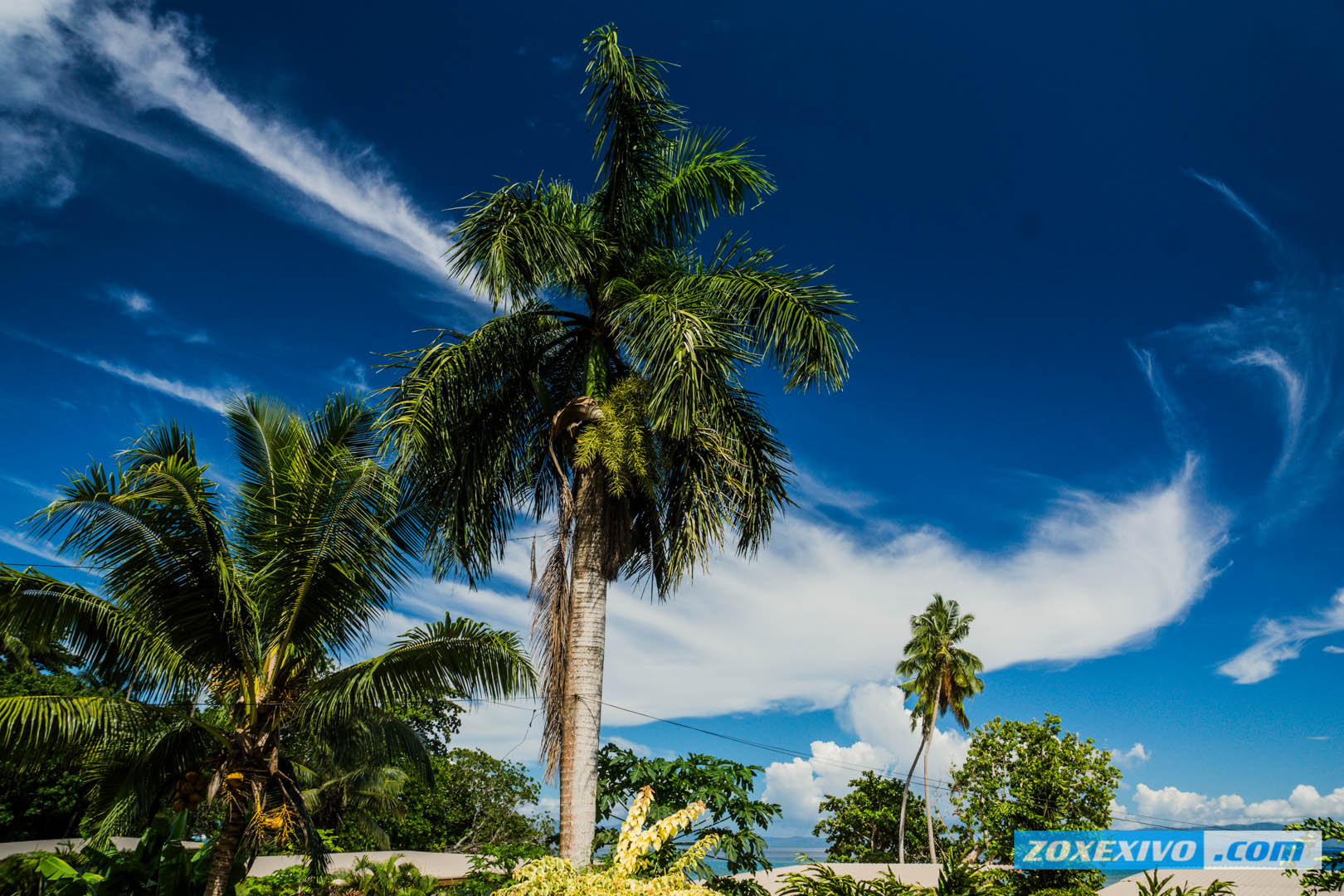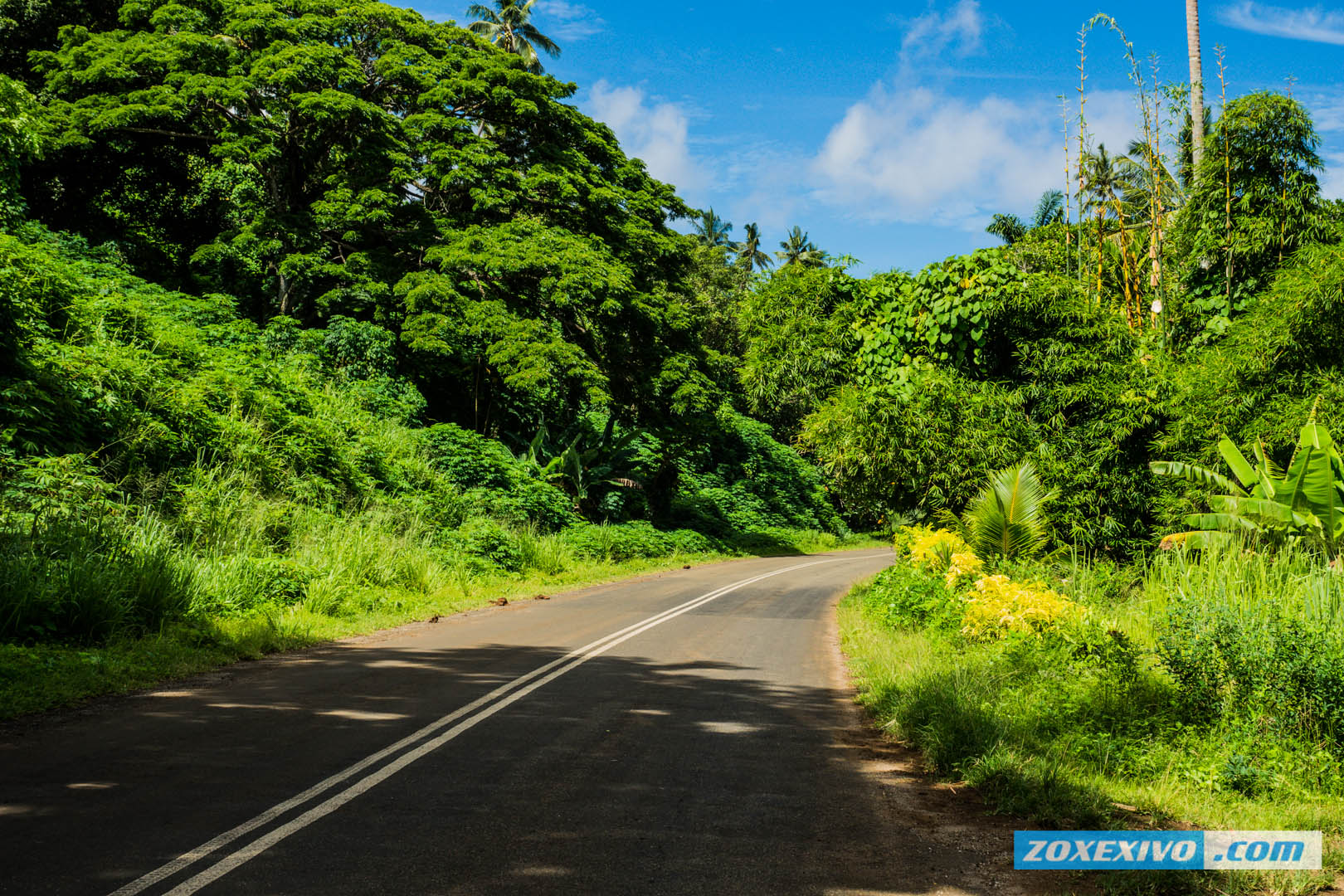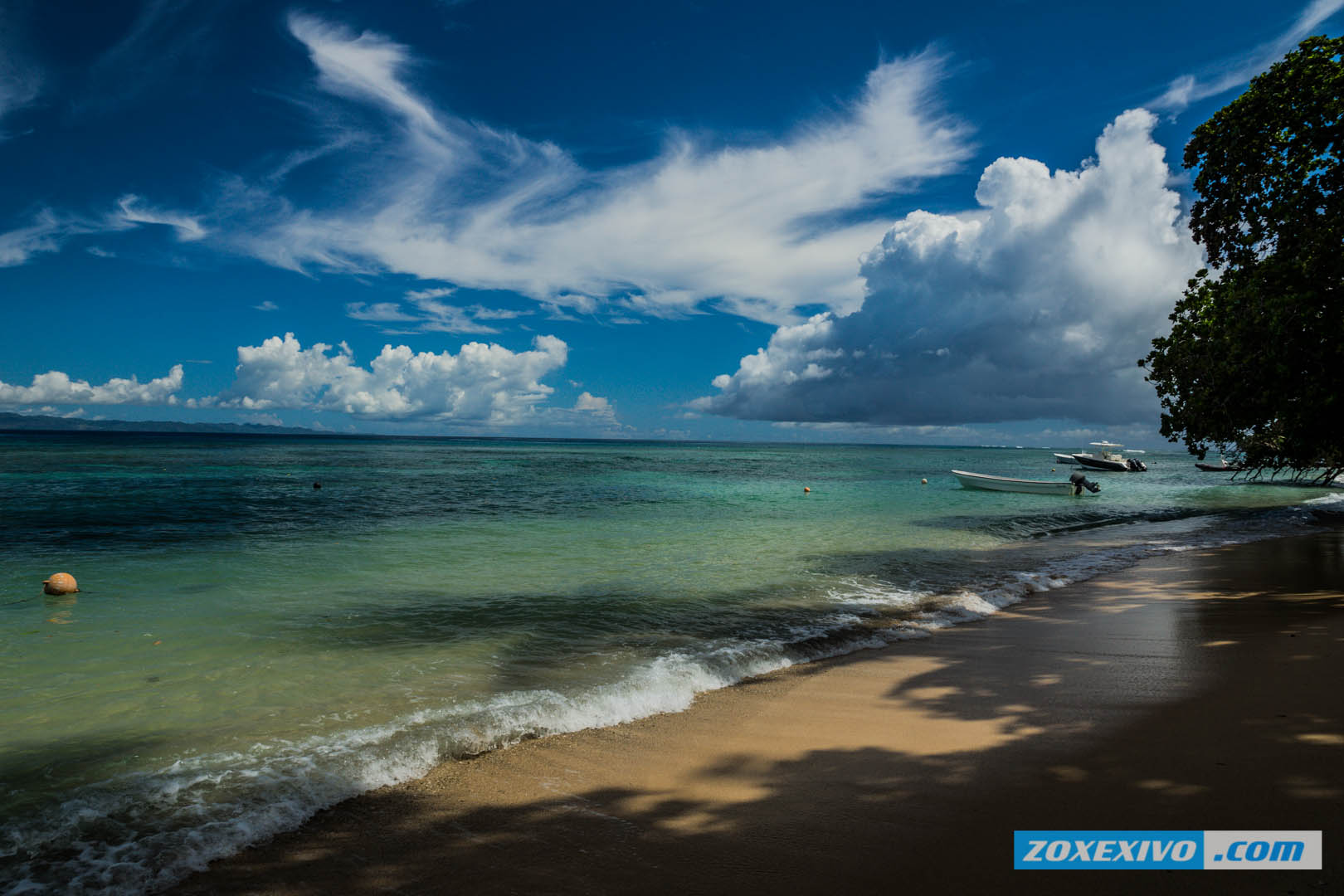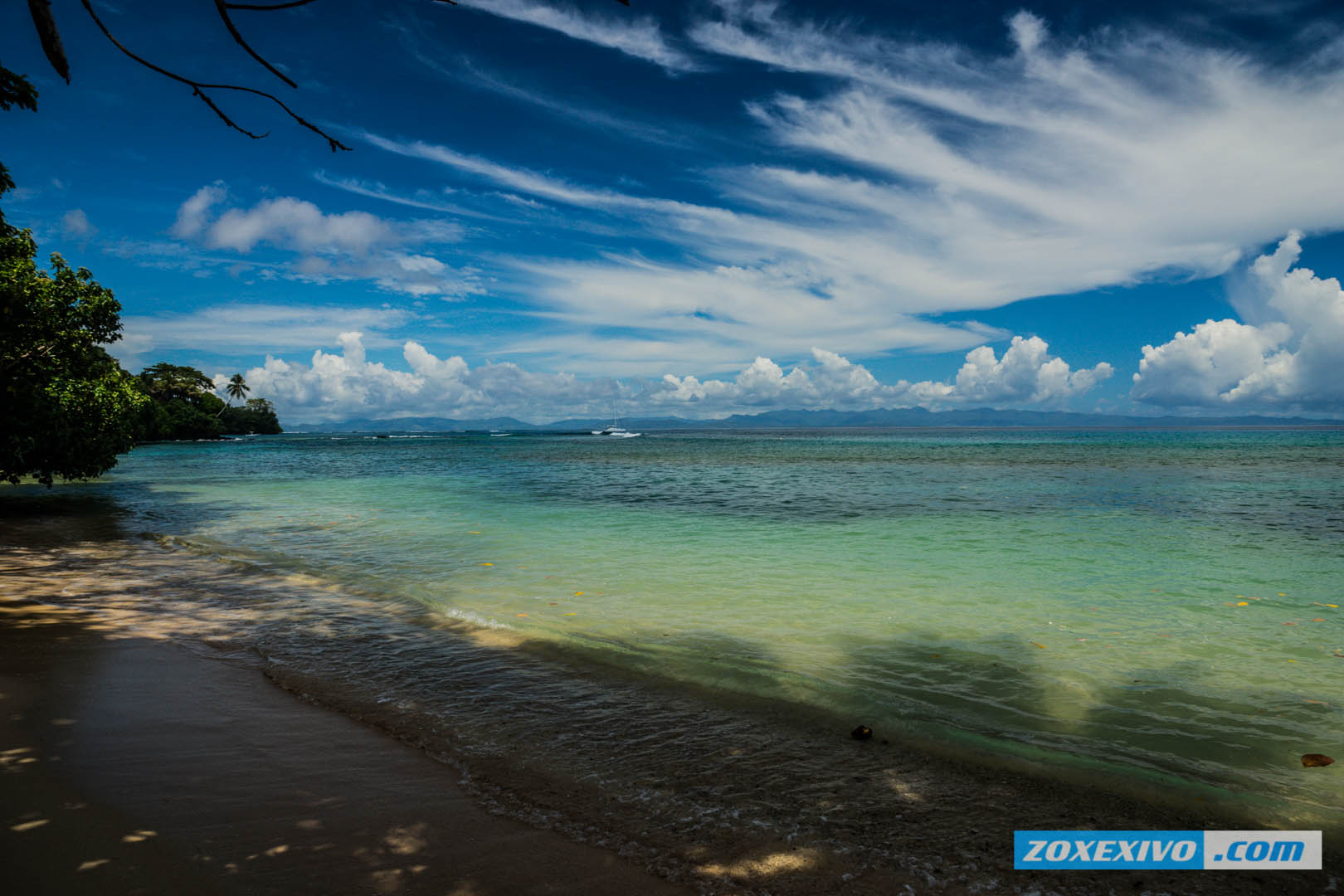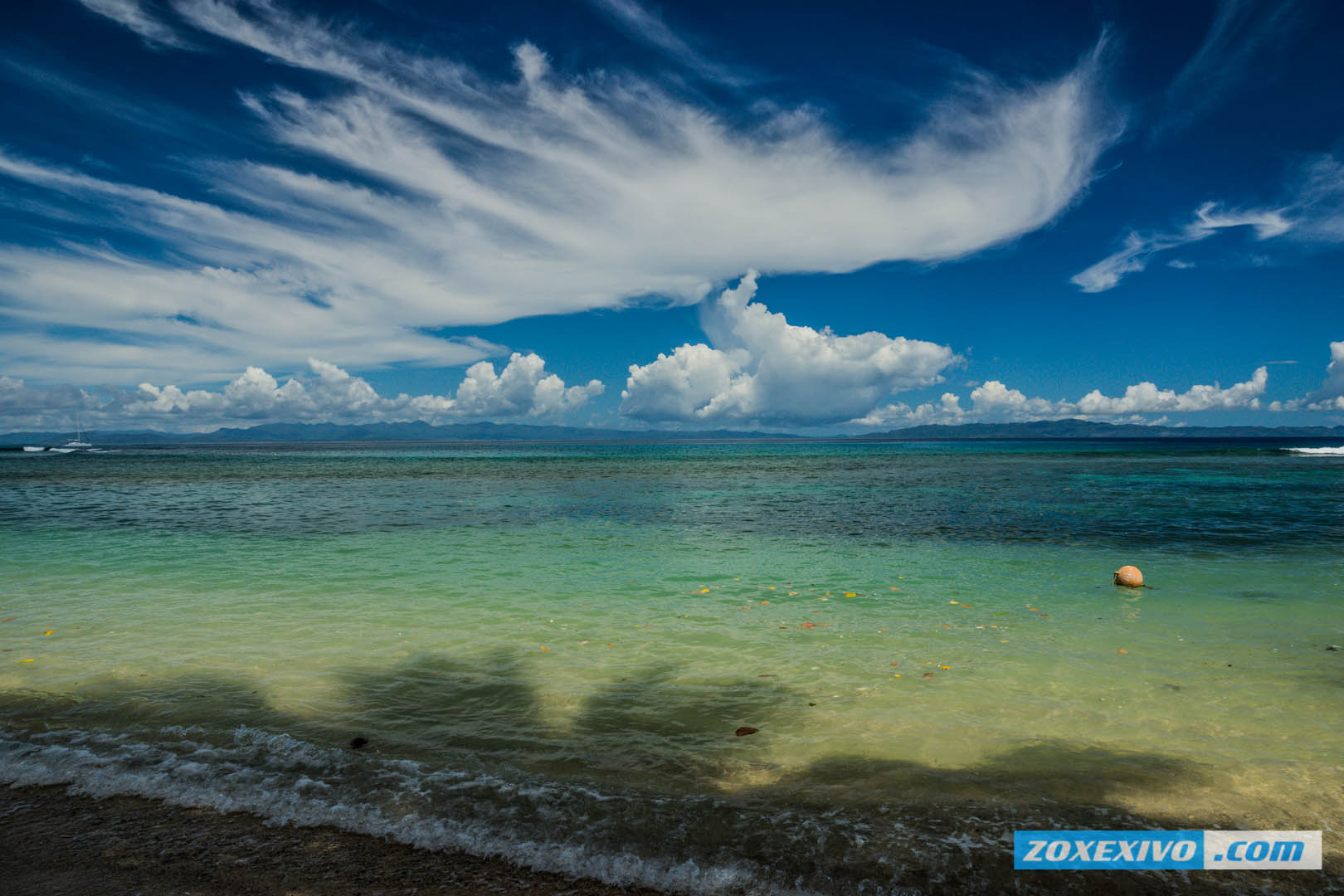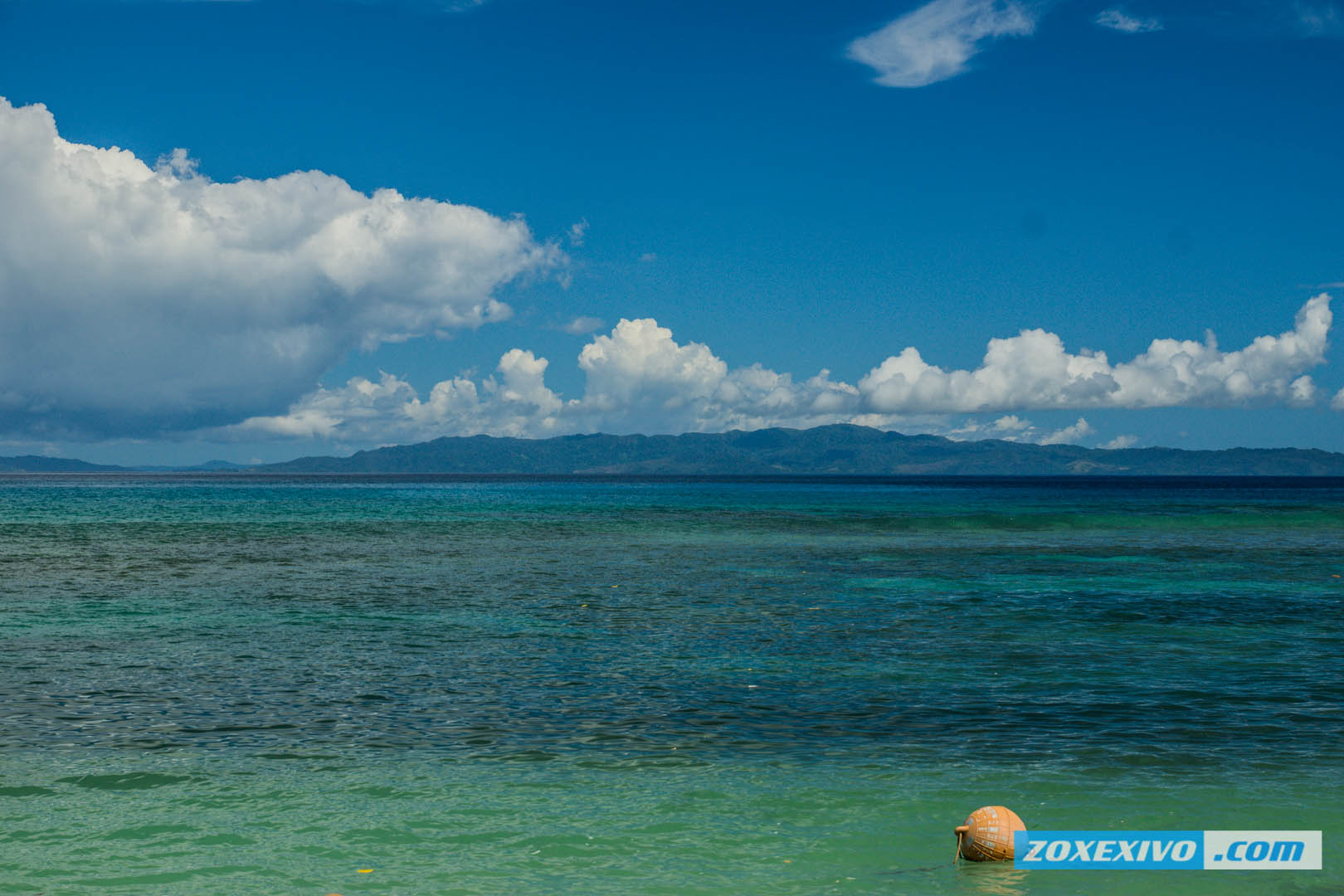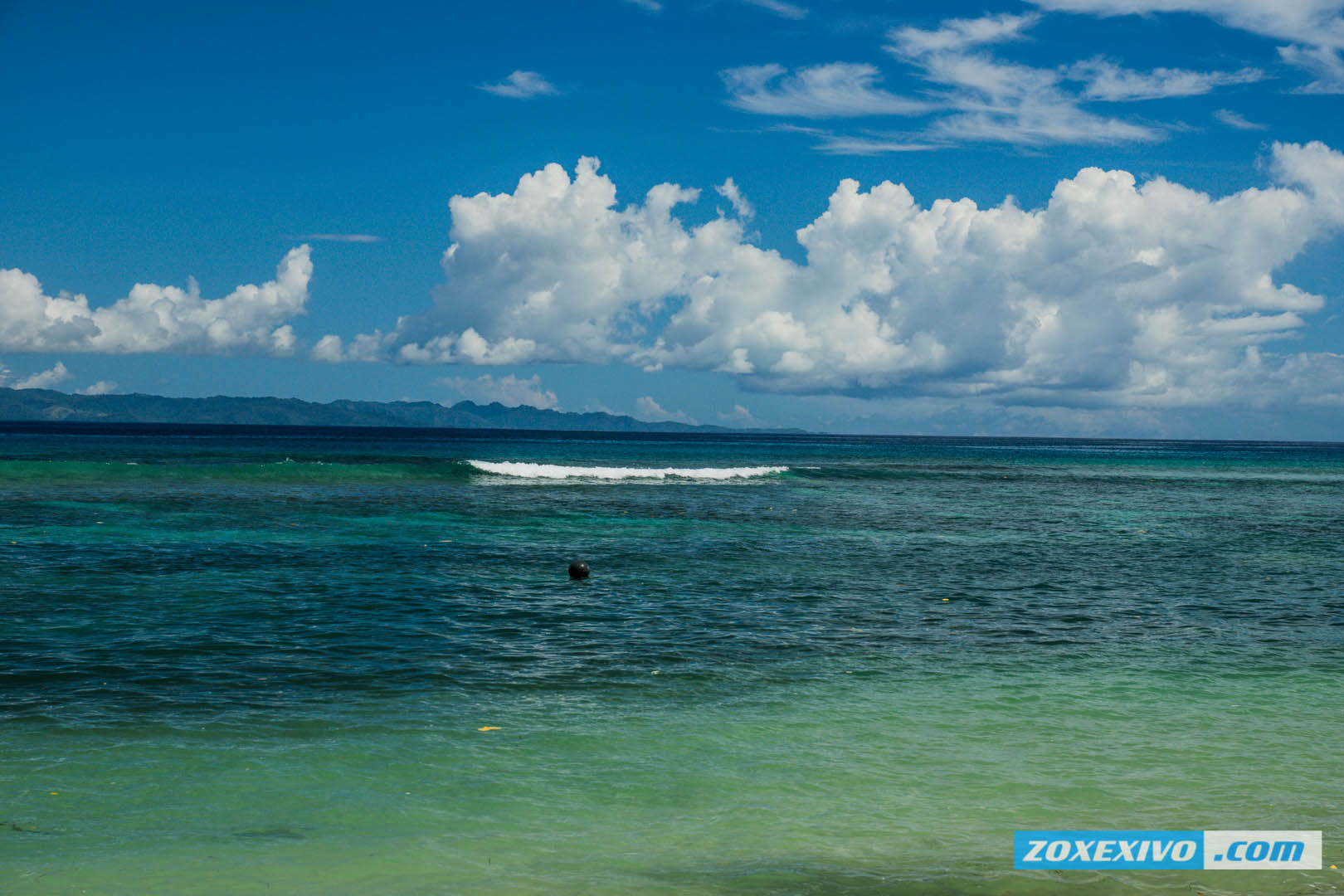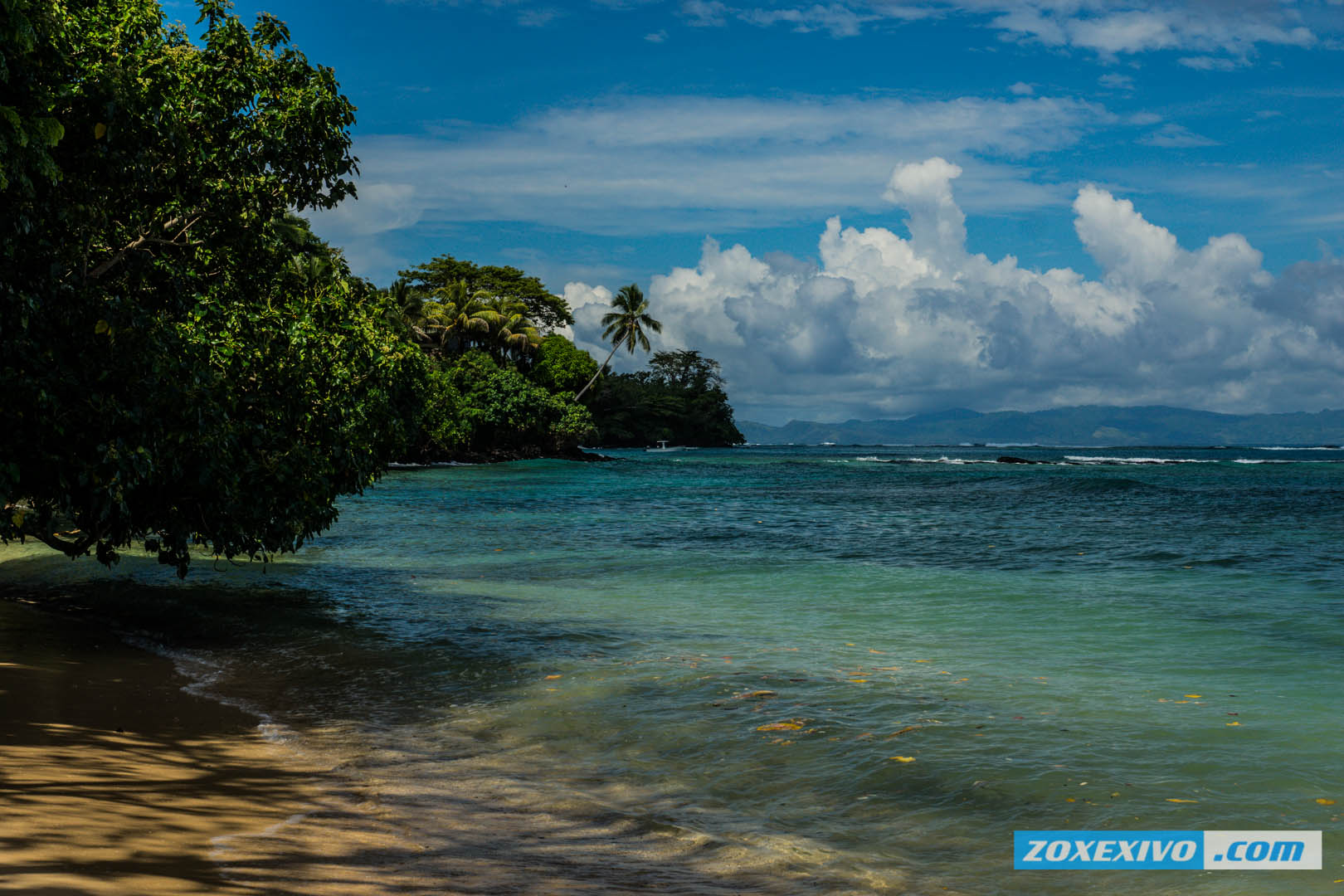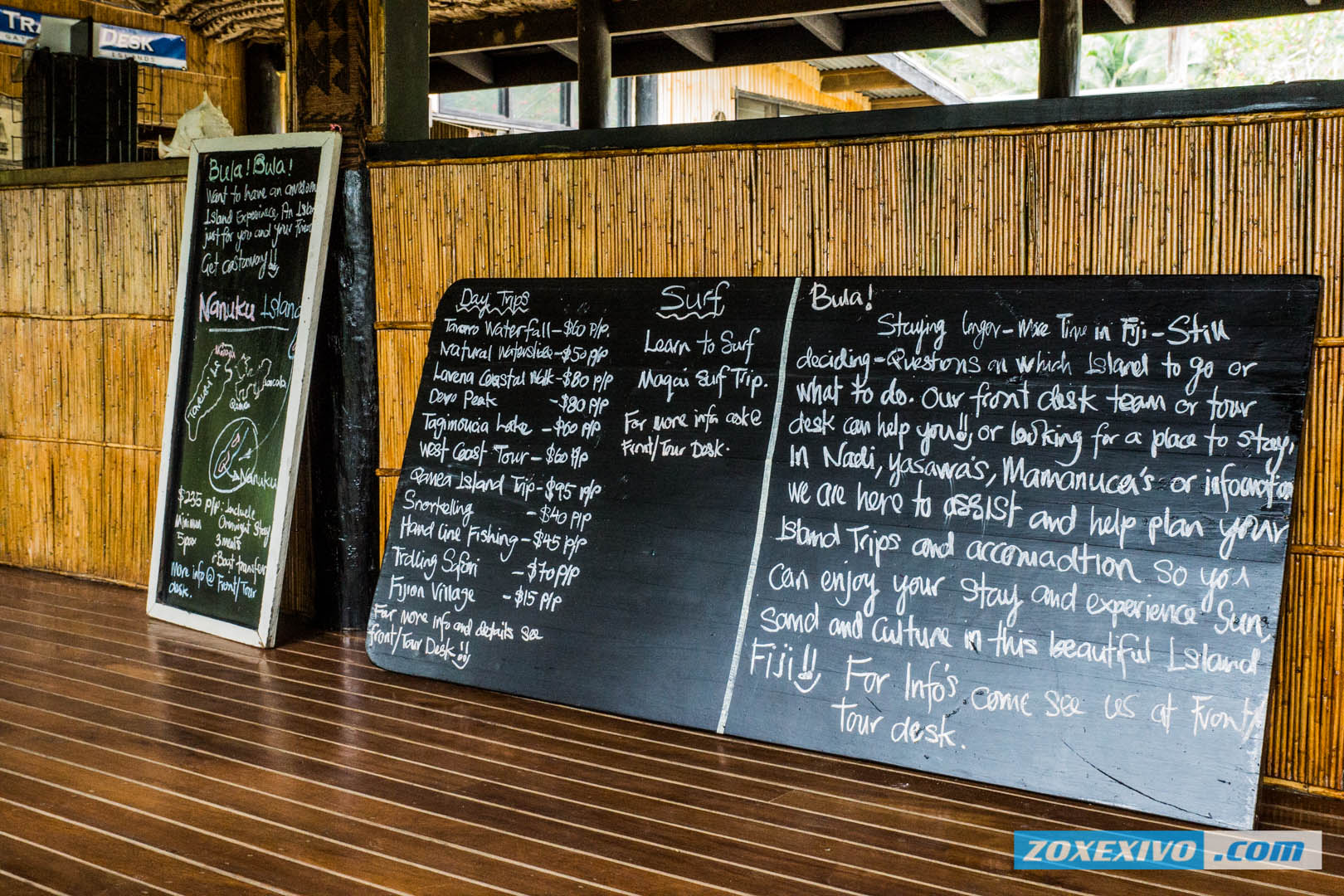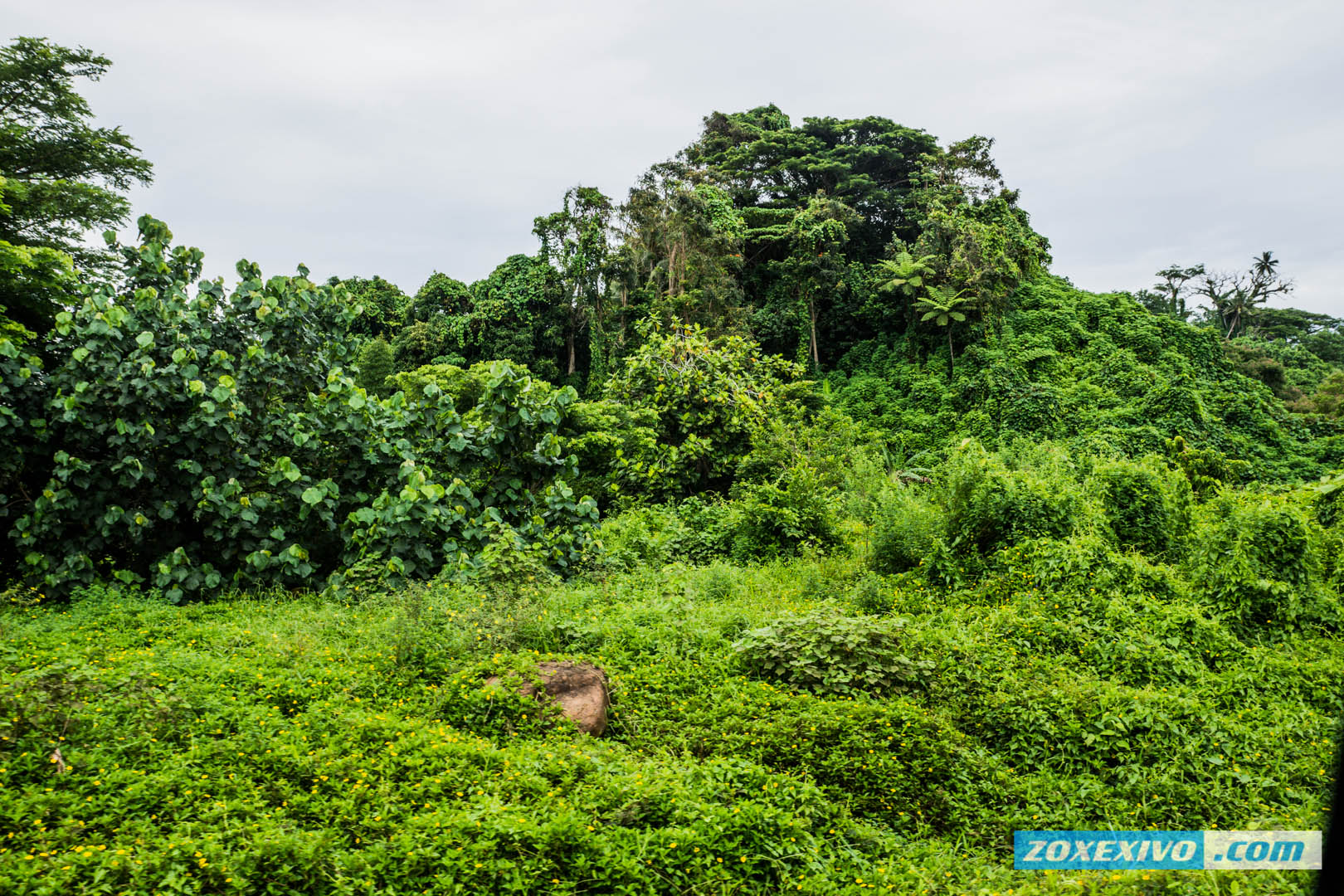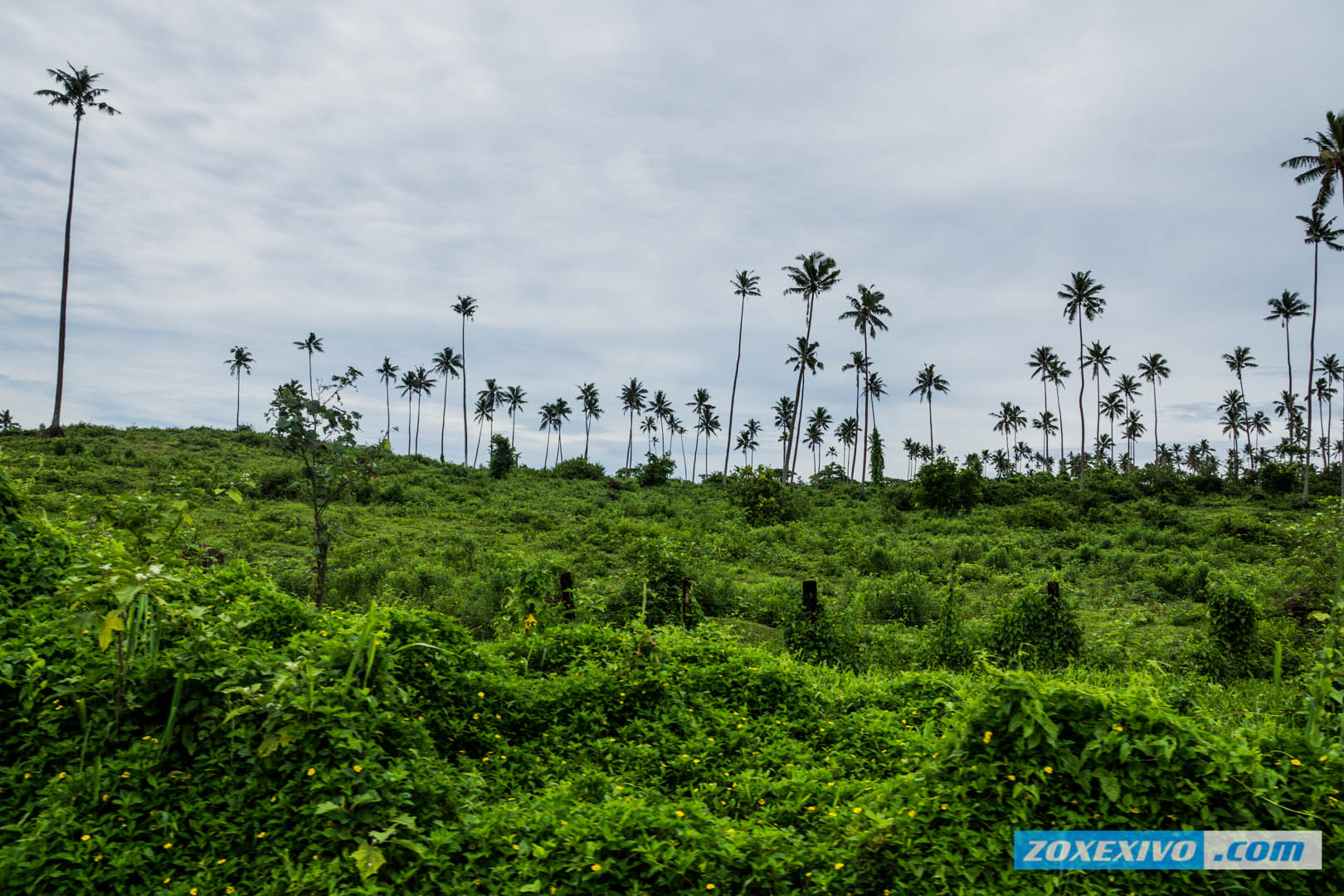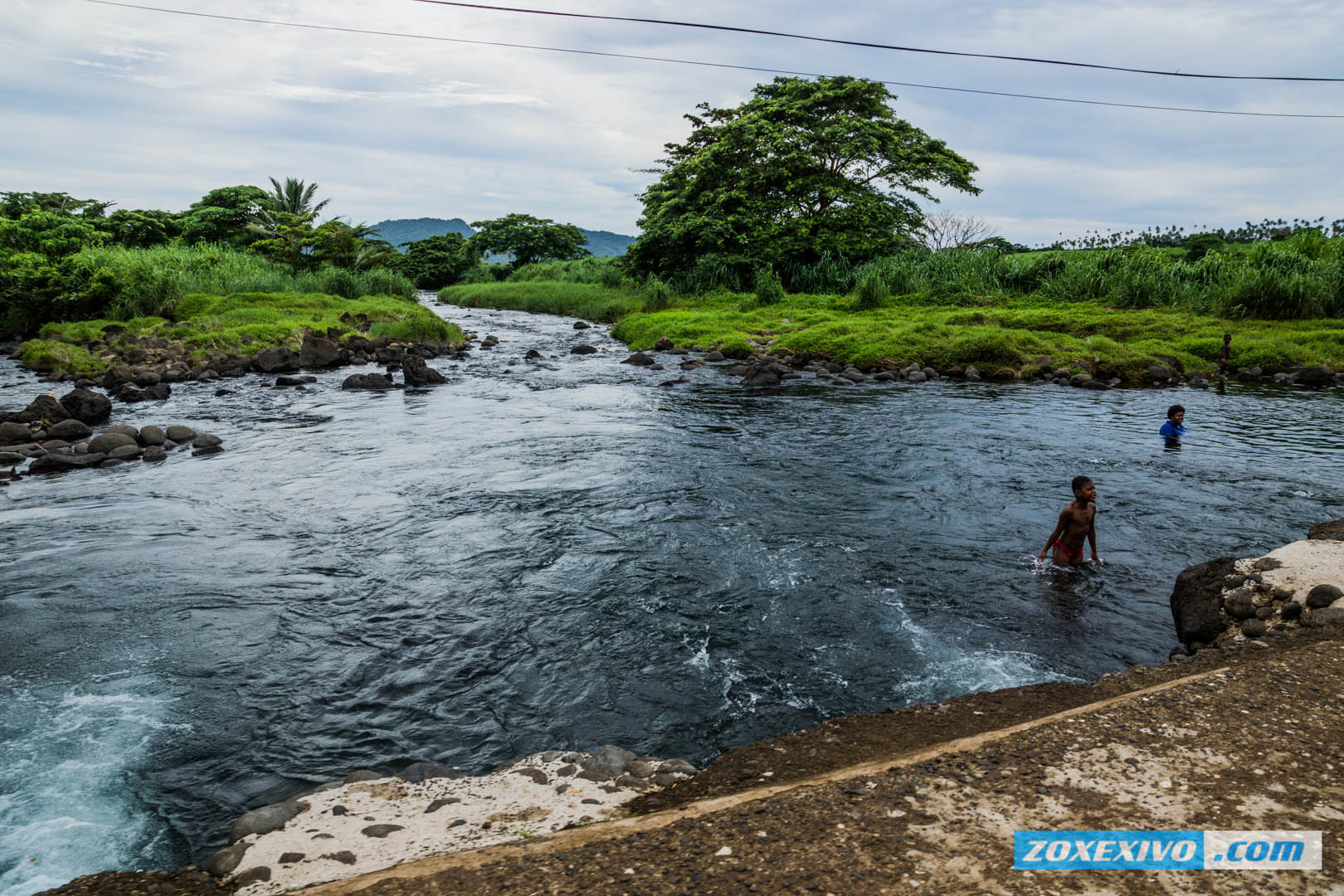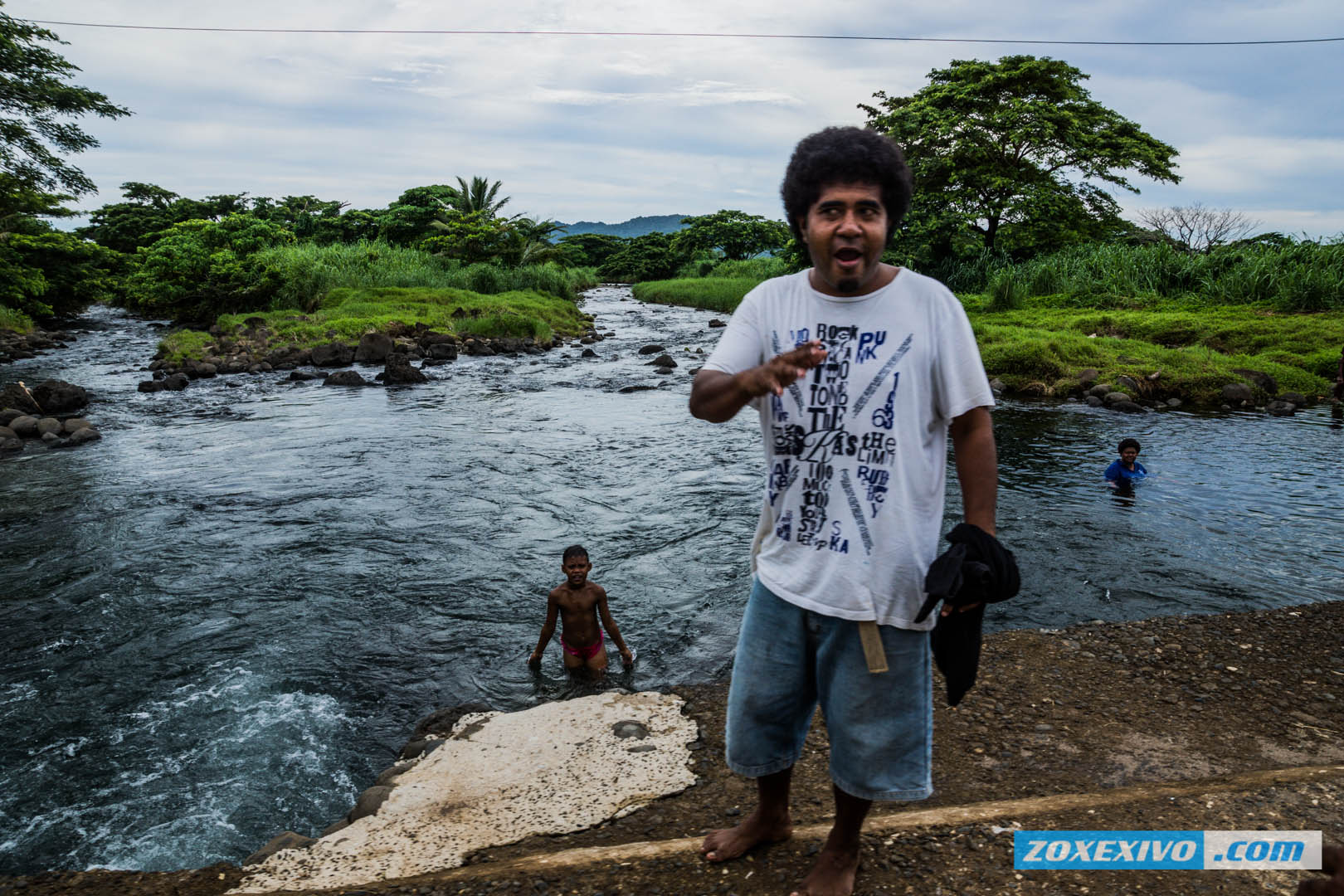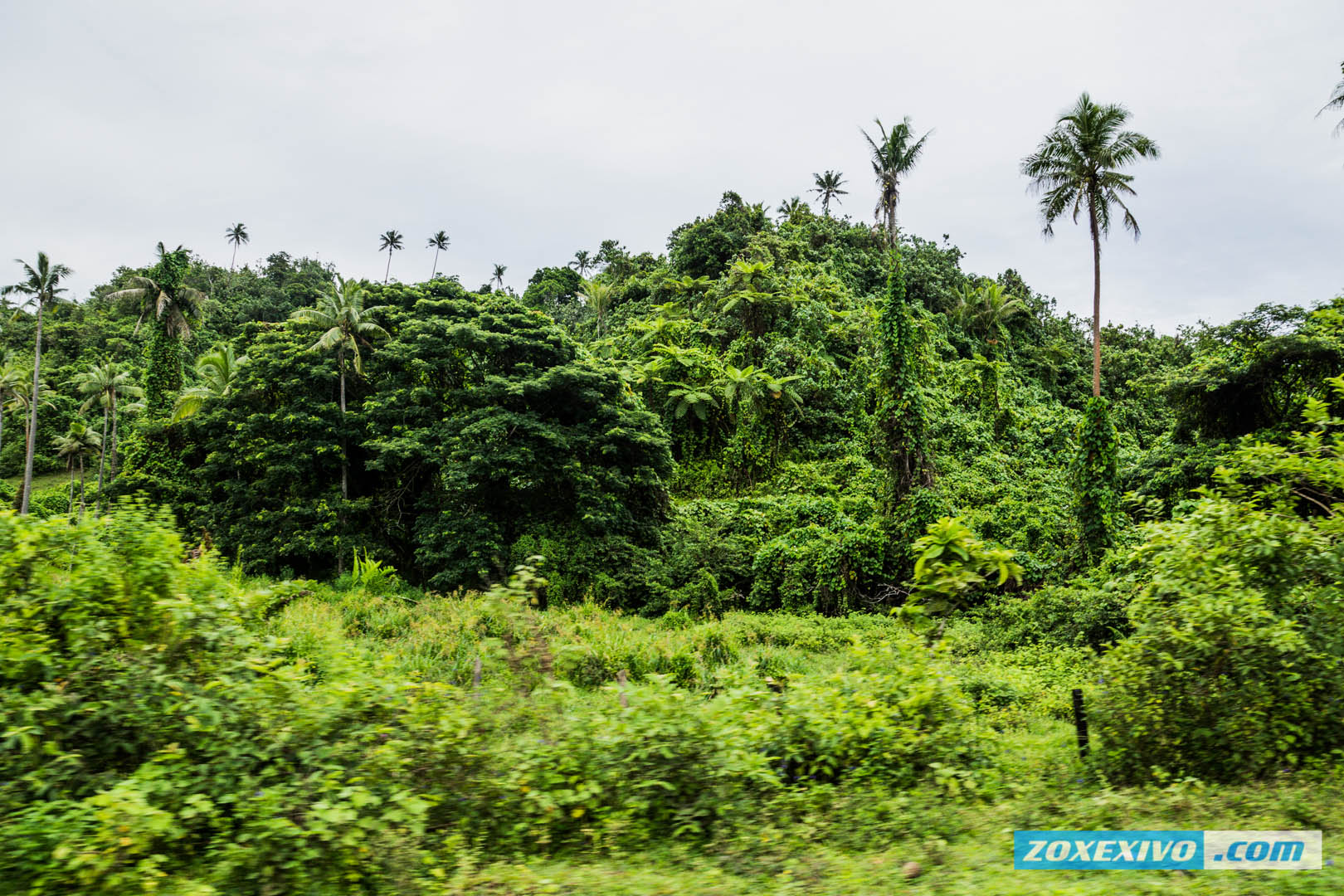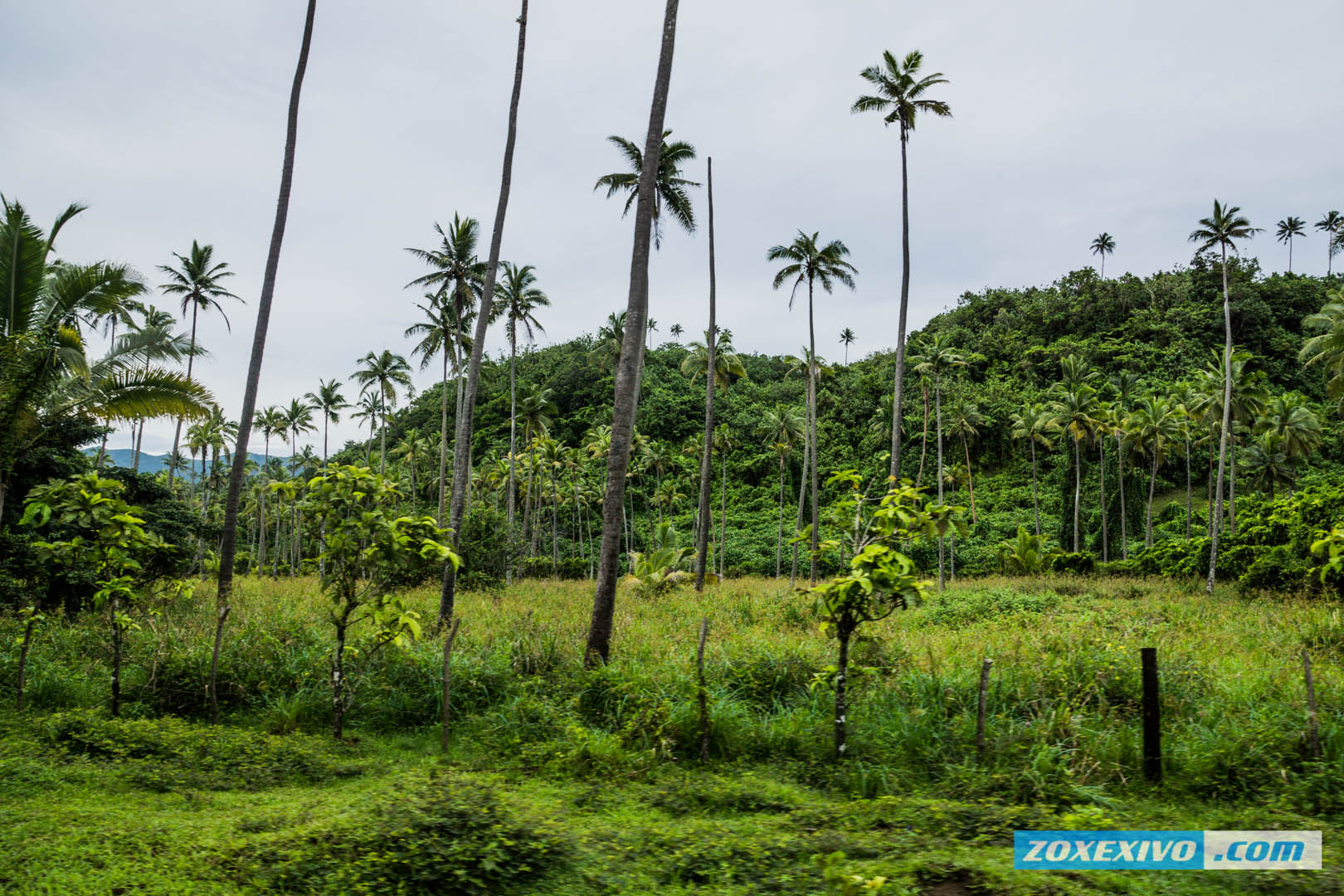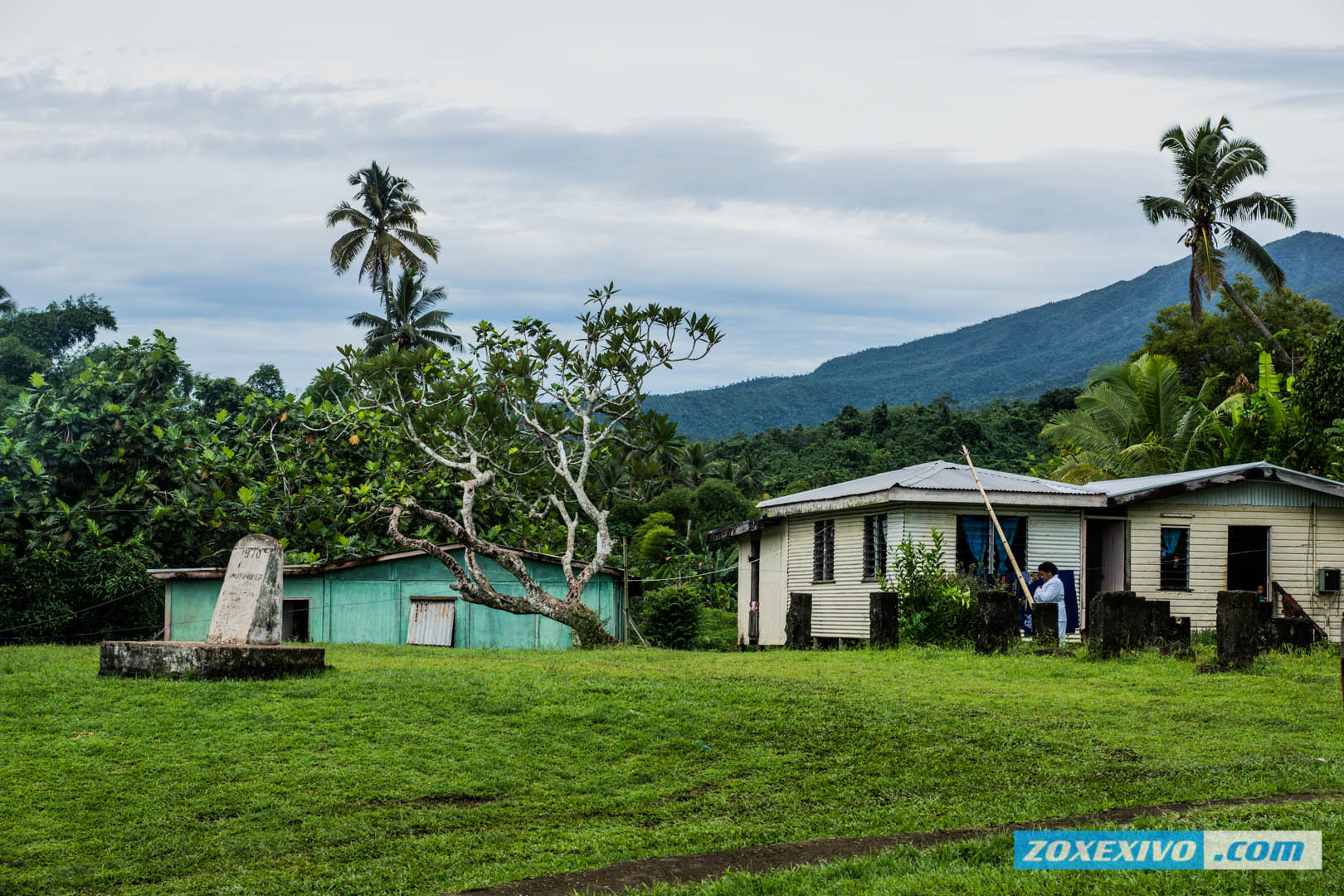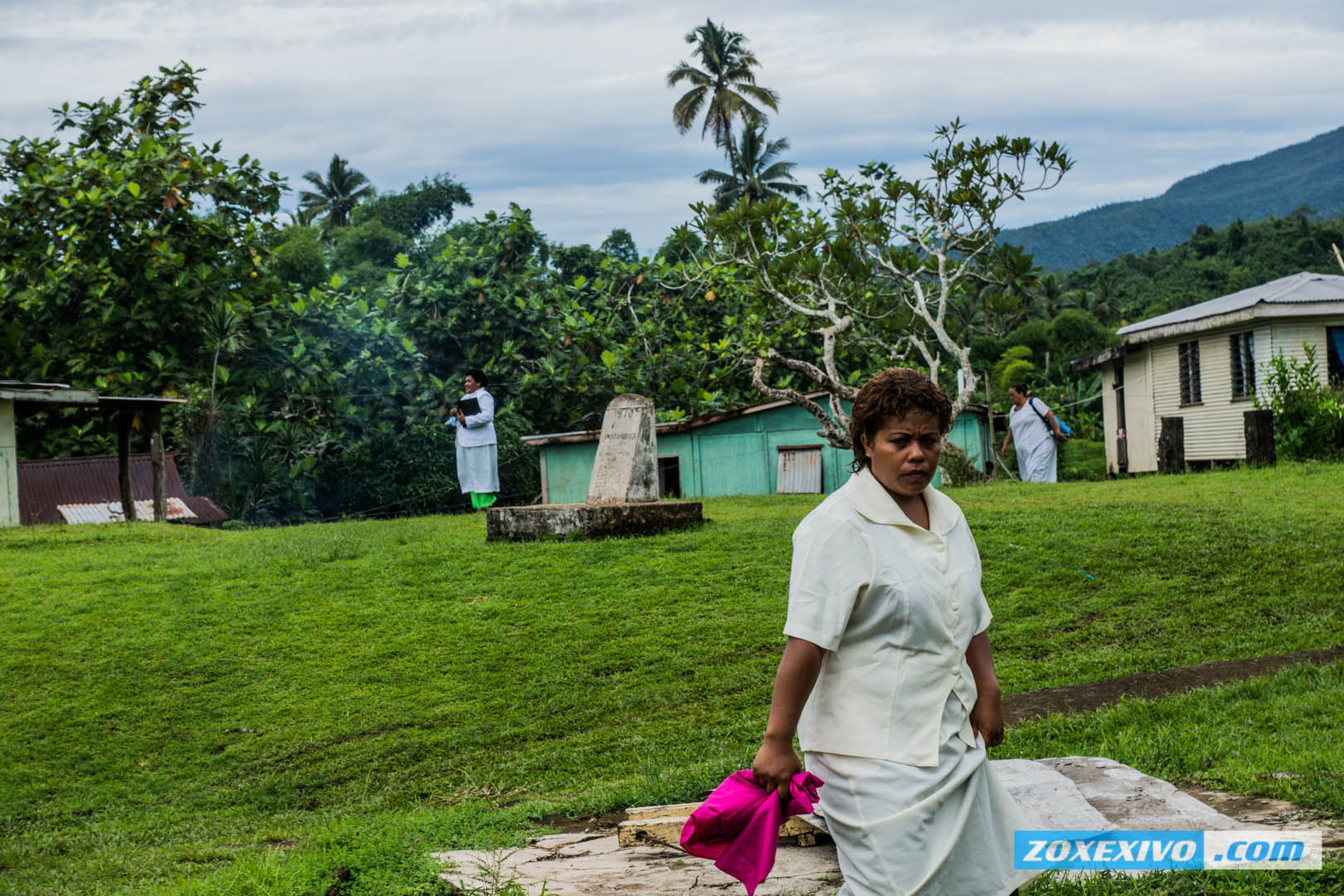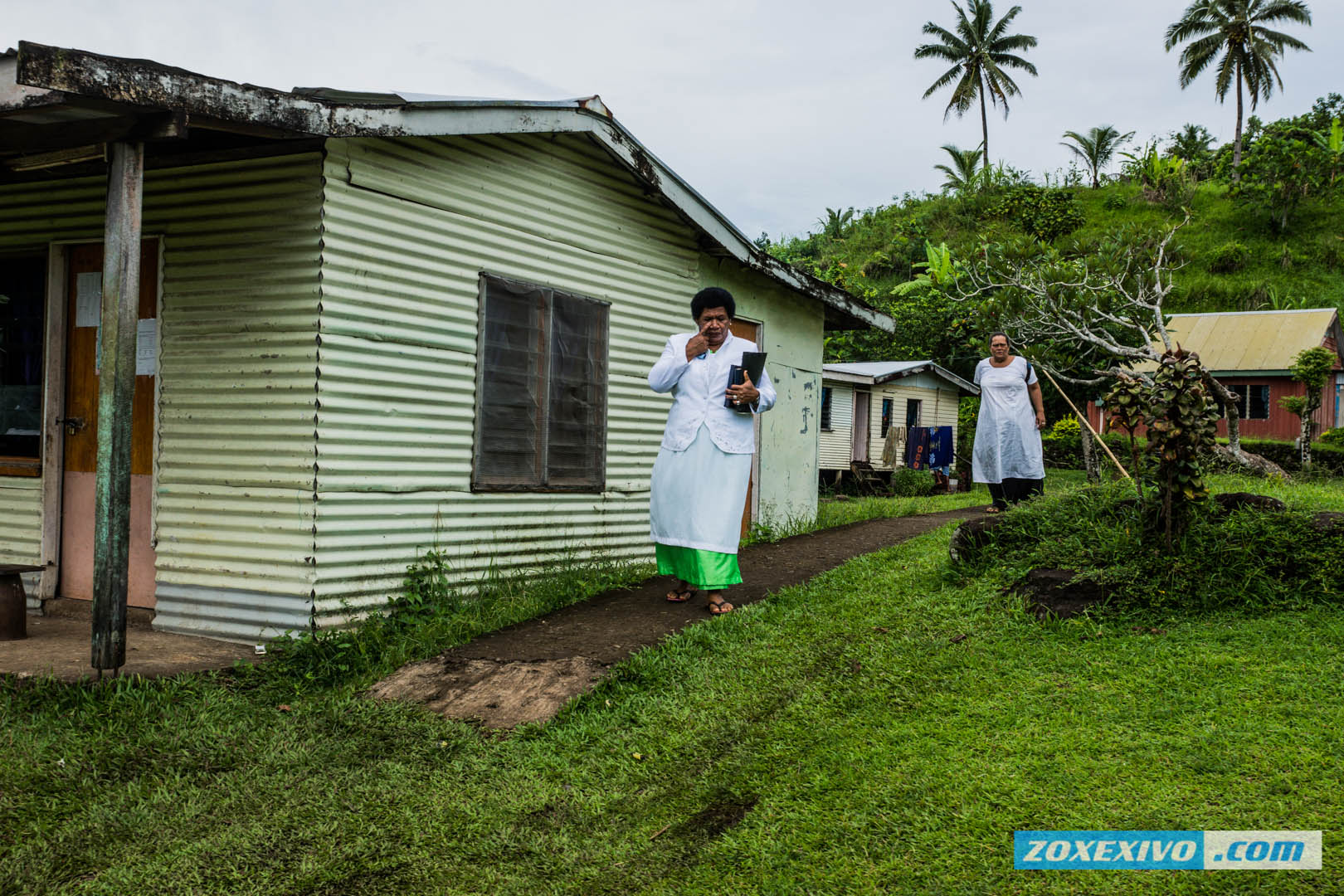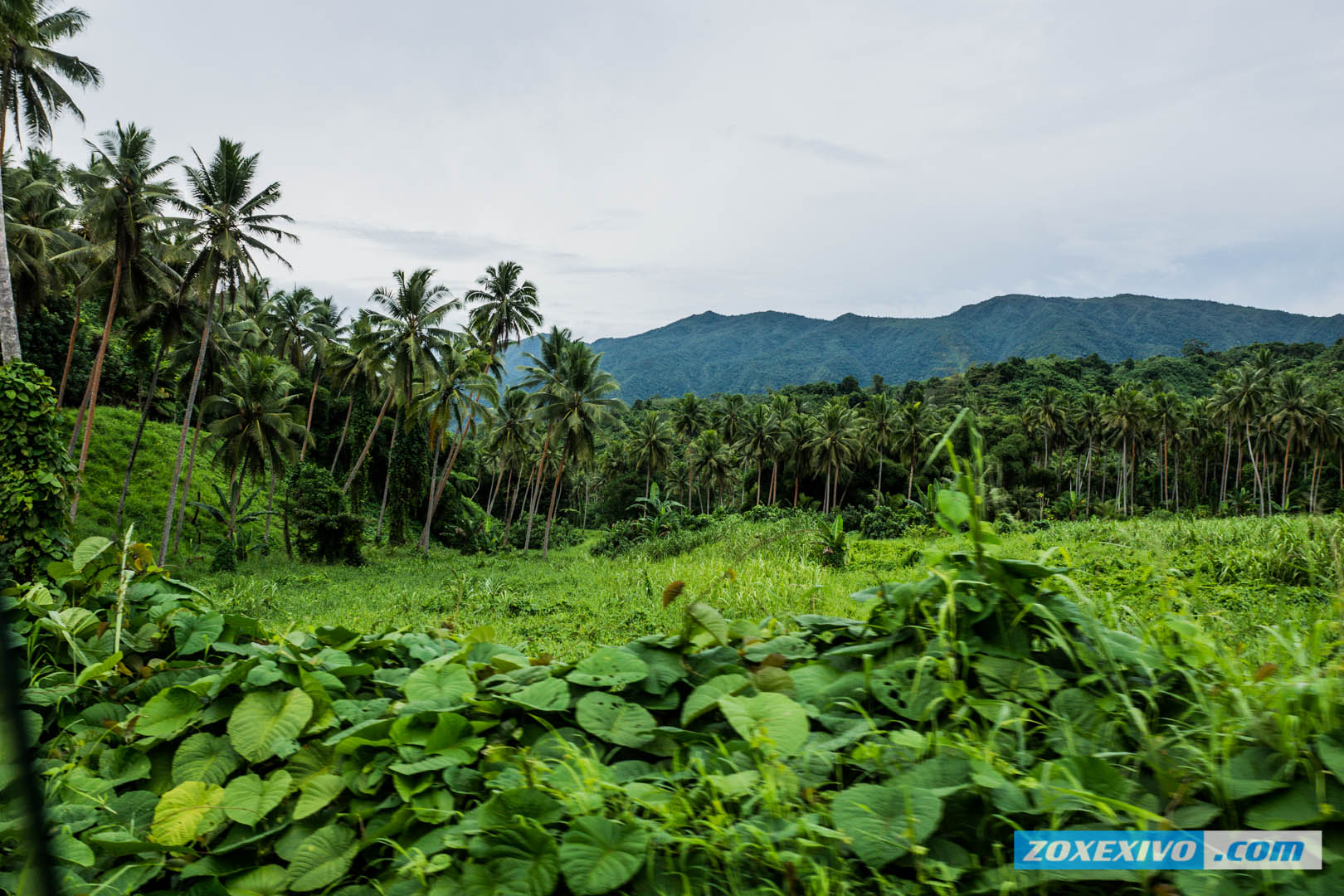 If you look at the map, you will see that near the island of Taveuni Island has Kamea (Qamea), and so, there are snakes in the water only in the strait between the islands. Previously, there was a hotel, but it was moved to the other side of the island to make it more comfortable for tourists. Over 3 years on the island Max never seen a snake, and if he saw them in the water in the same place, there is nothing dangerous they were. They will swim away from a man than a man sees them.
Taveuni stunning island, the most beautiful of the Fijian islands. No wonder it is called - the island garden. If on the main island, as well as on Vanua Levu soil treated and do not give too much greenery carousing, then Taveuni as pristine reserve. Green cover everything and it looks very nice.
On Taveuni has an excellent quality of roads and even a fleet of buses, which for $ 2 (as well as on the main island) dovozyat you wherever you go. Arrival time is useless to ask, because if we go on the road at the time that you specify - you will not see the bus. It really has become a tradition here, you just need to get used to all the answers locals as if you want to end up in the moment without thinking about the consequences.
Maxim quietly departs at 1 km from the beach and never had no problems with the sharks, so no snakes or sharks should not be afraid. There reef sharks, reef abroad, and they can be seen when viewed through a mask, but they swim along the bottom and did not respond to the person.
The hotel offers a variety of excursions, but the main considered a trip to a national park. to the waterfalls Bouma (local call them Tavoro). You can visit them on your own, but you do not datut guide and along the mountain paths have to be like.
All prices are in Fijian dollars (1 US Fijian = half). On the island there are other waterfalls, for example, you can on the bus to the village of course Lavena, see the beautiful beaches and within walking distance of two waterfalls. the problem is that the bus back you do not uedite and get to the waterfalls at a later time. There, for $ 30 you can spend the night.
Frankly, I do not like waterfalls, but the main thing here is not the waterfalls, and the path to it, through the scenic tropics, through the jungle, inhabited, in many unusual birds, parrots. No snakes!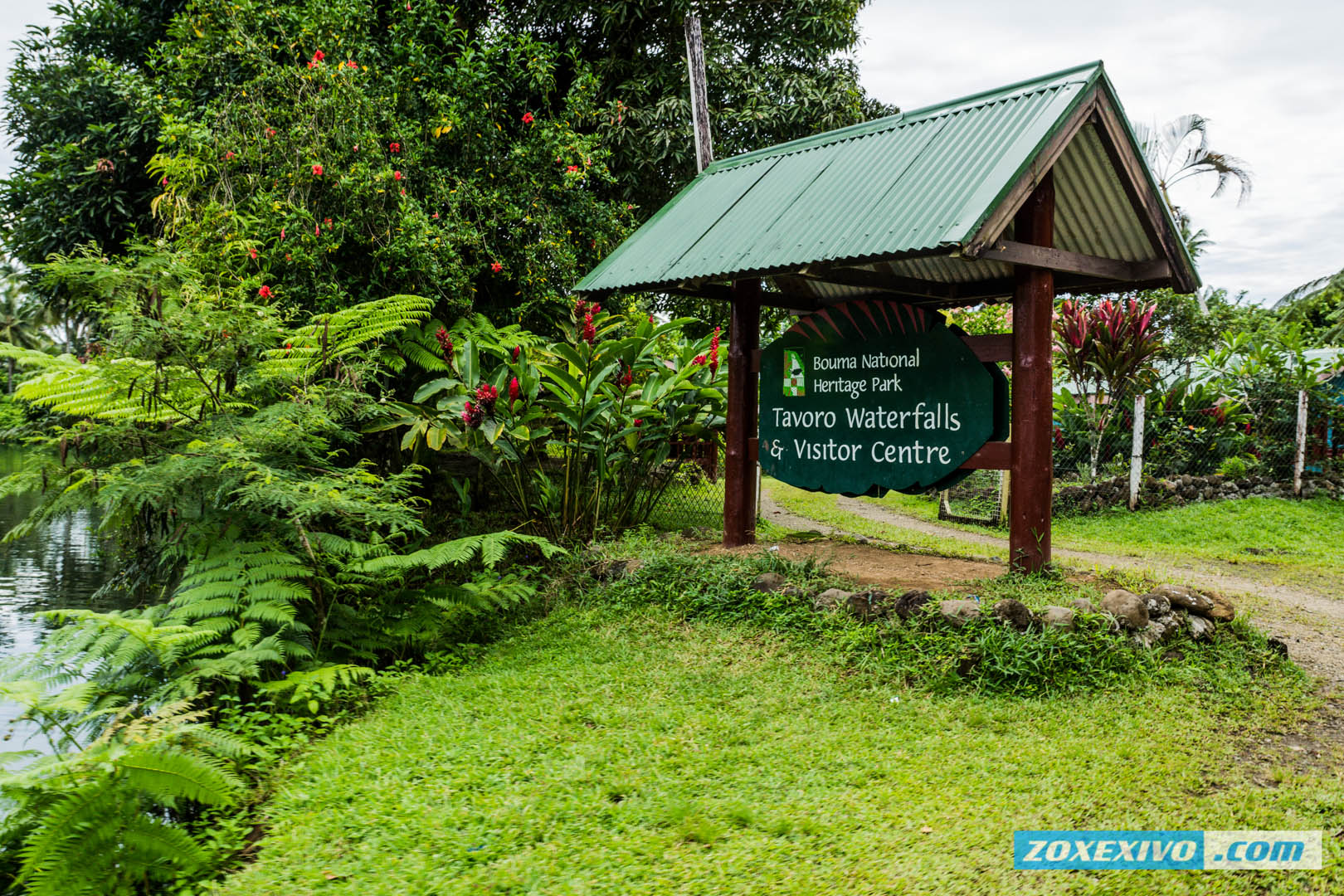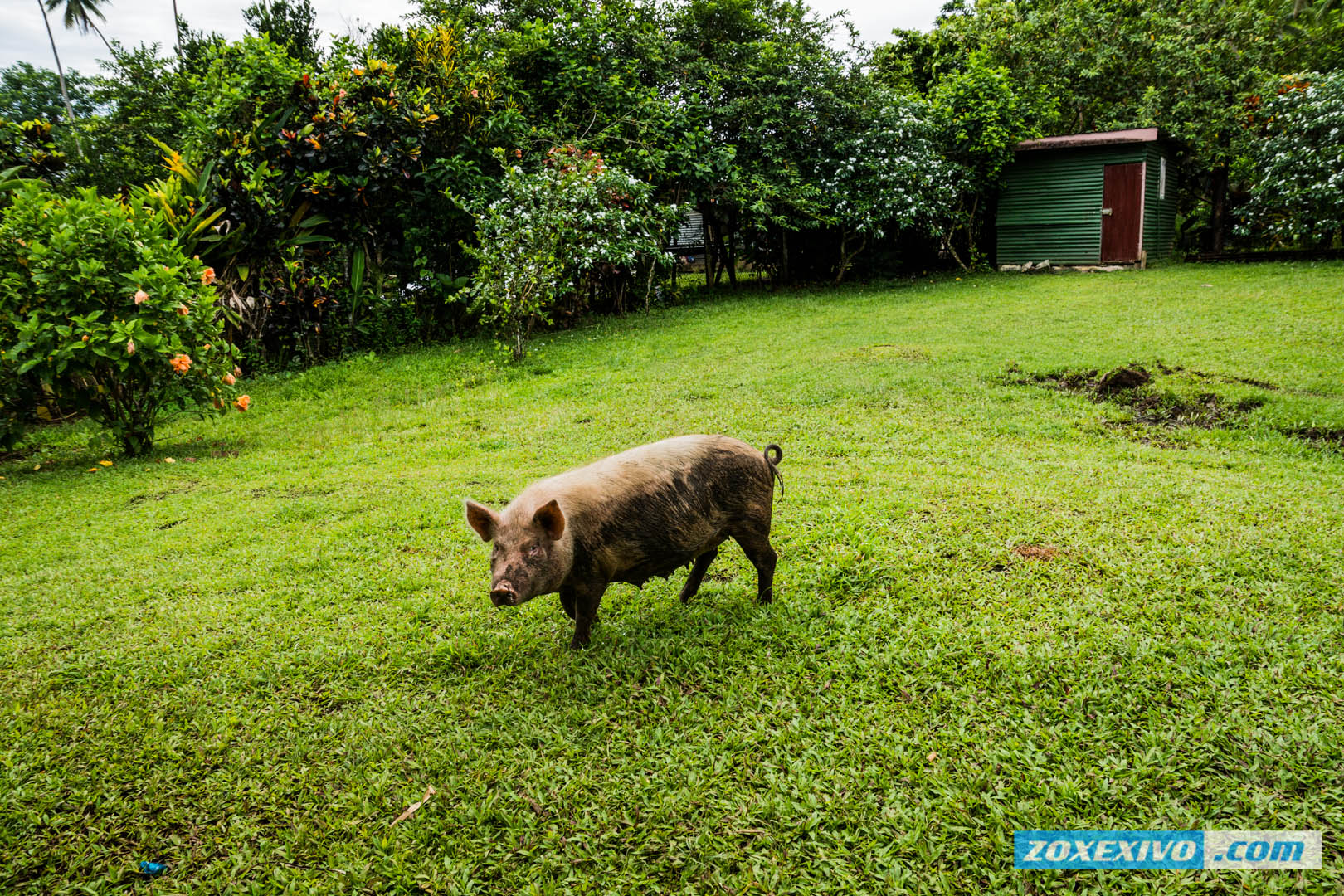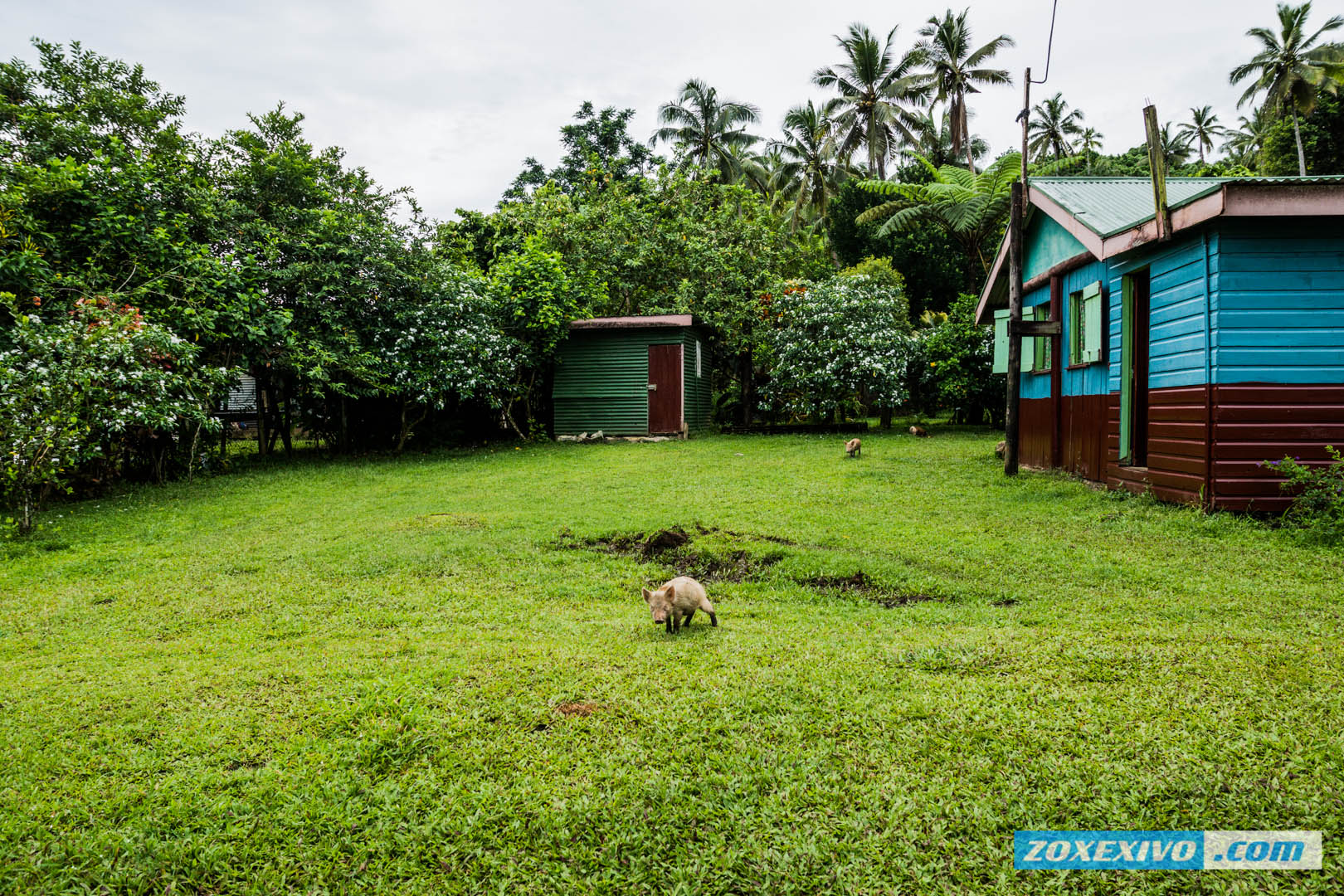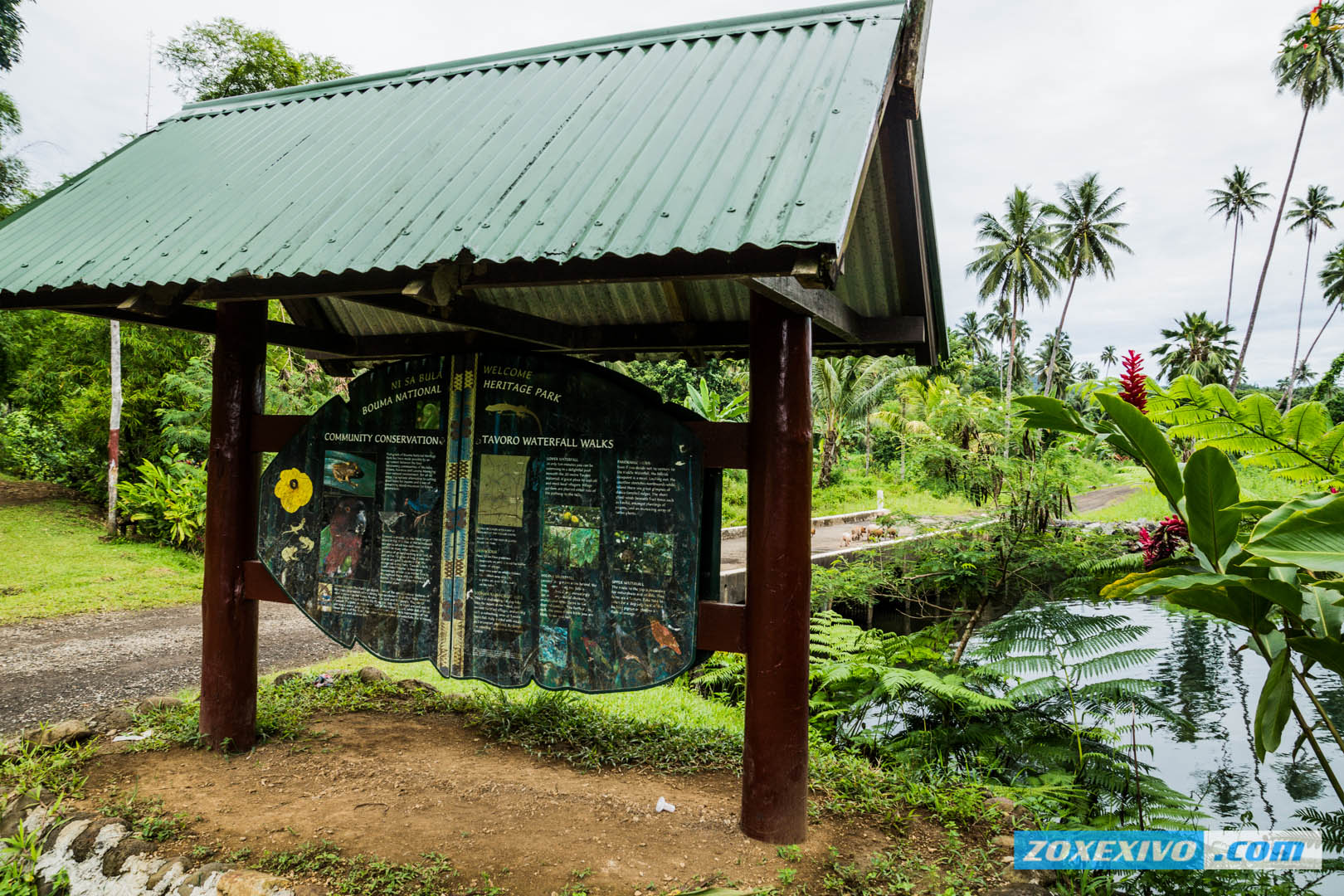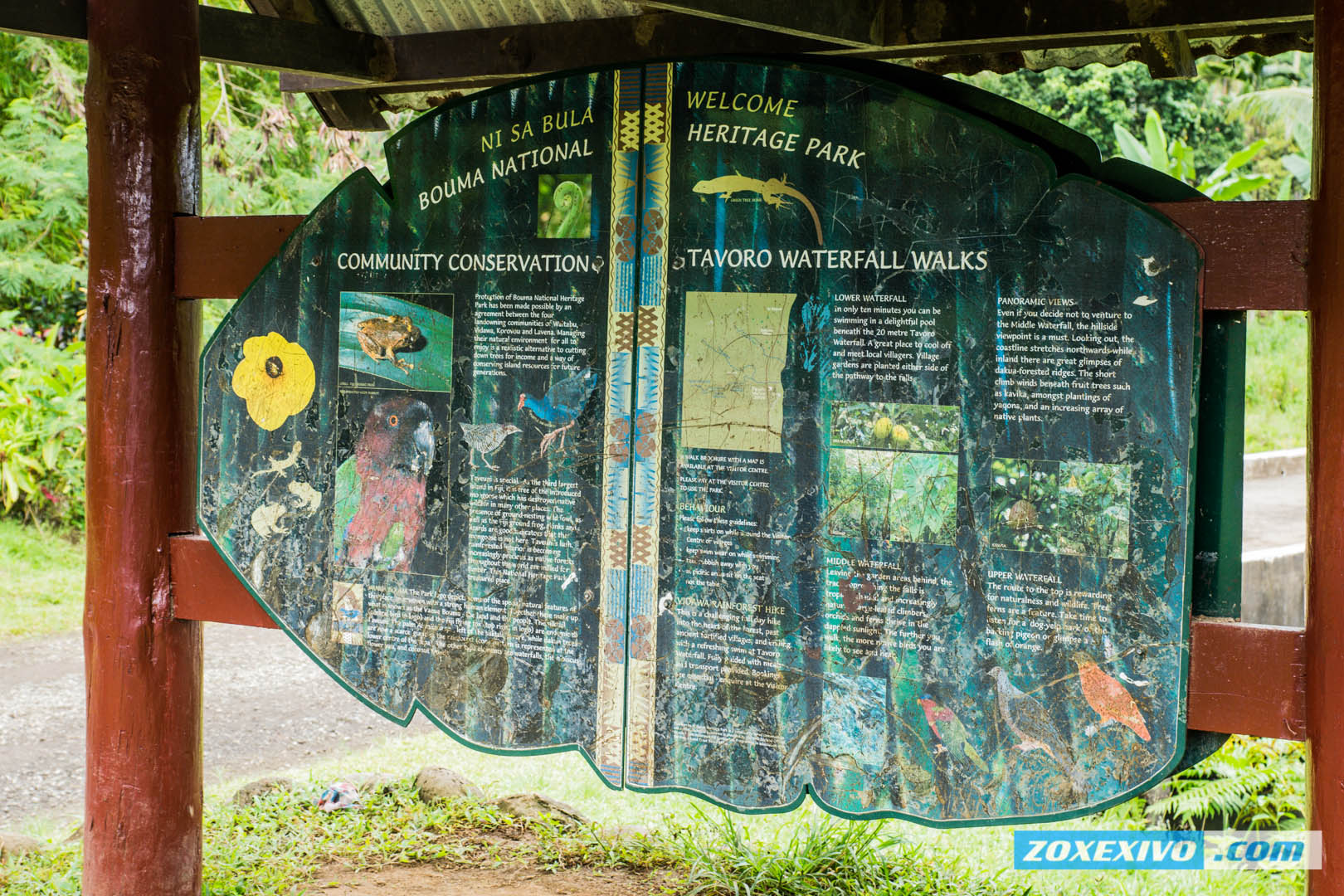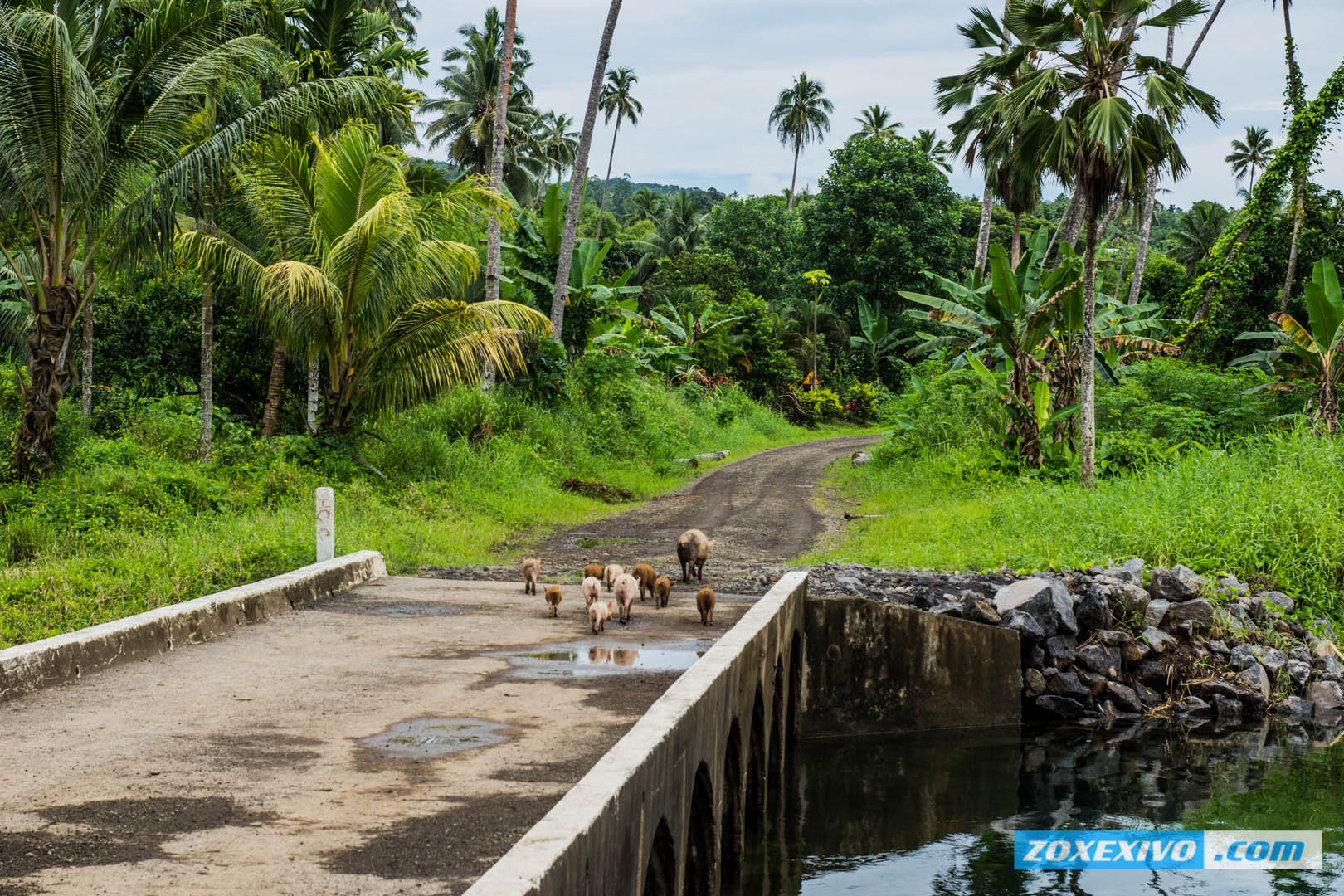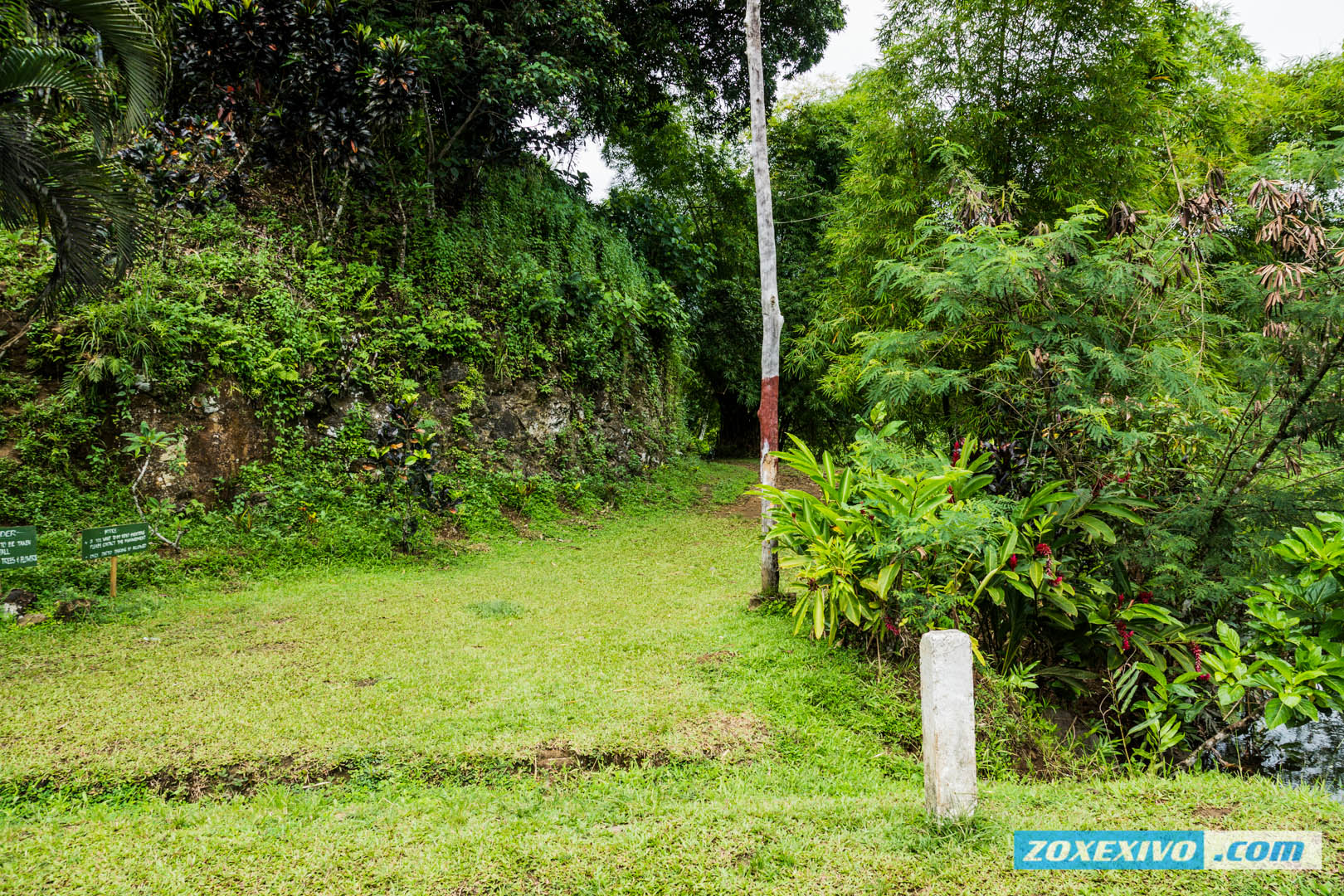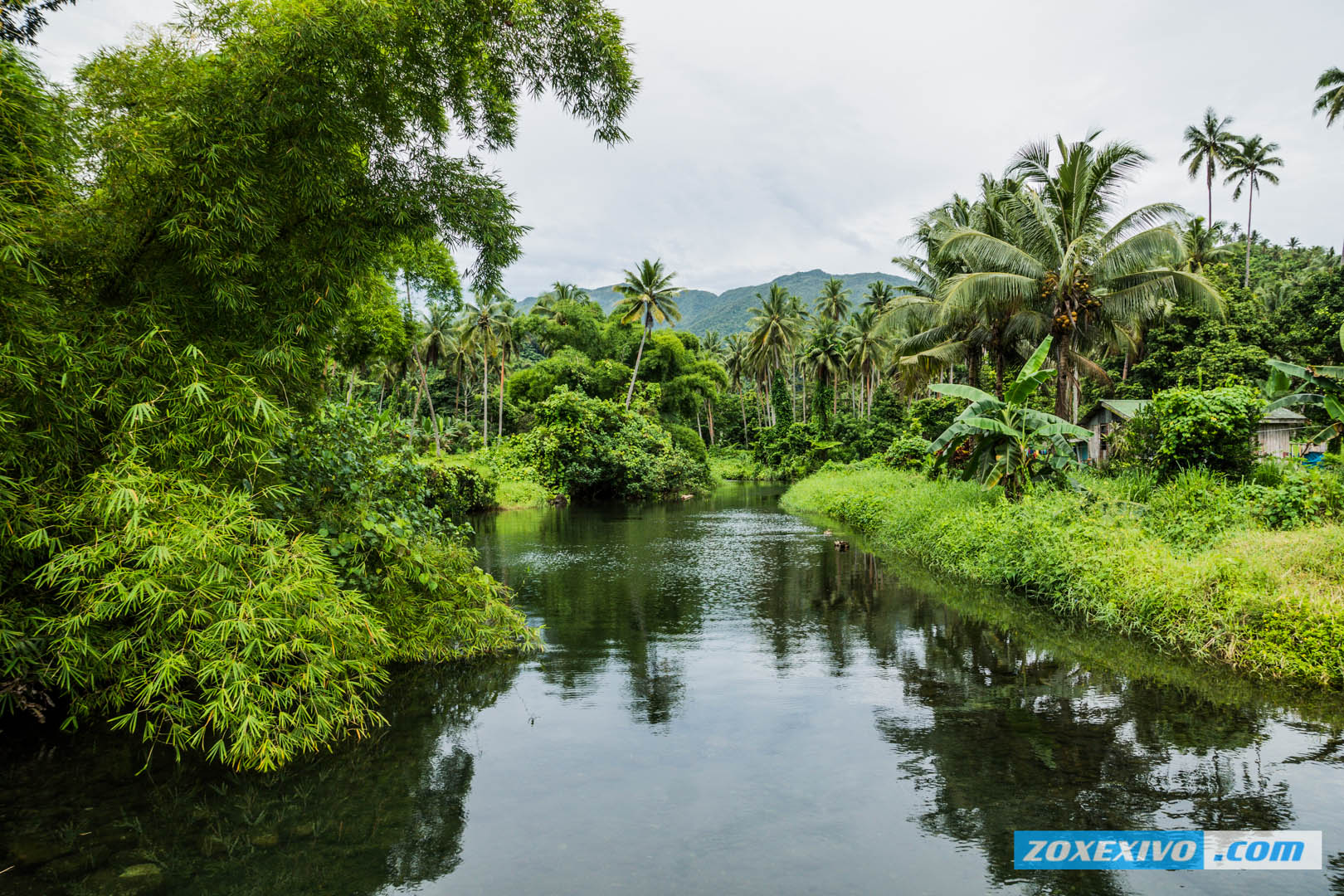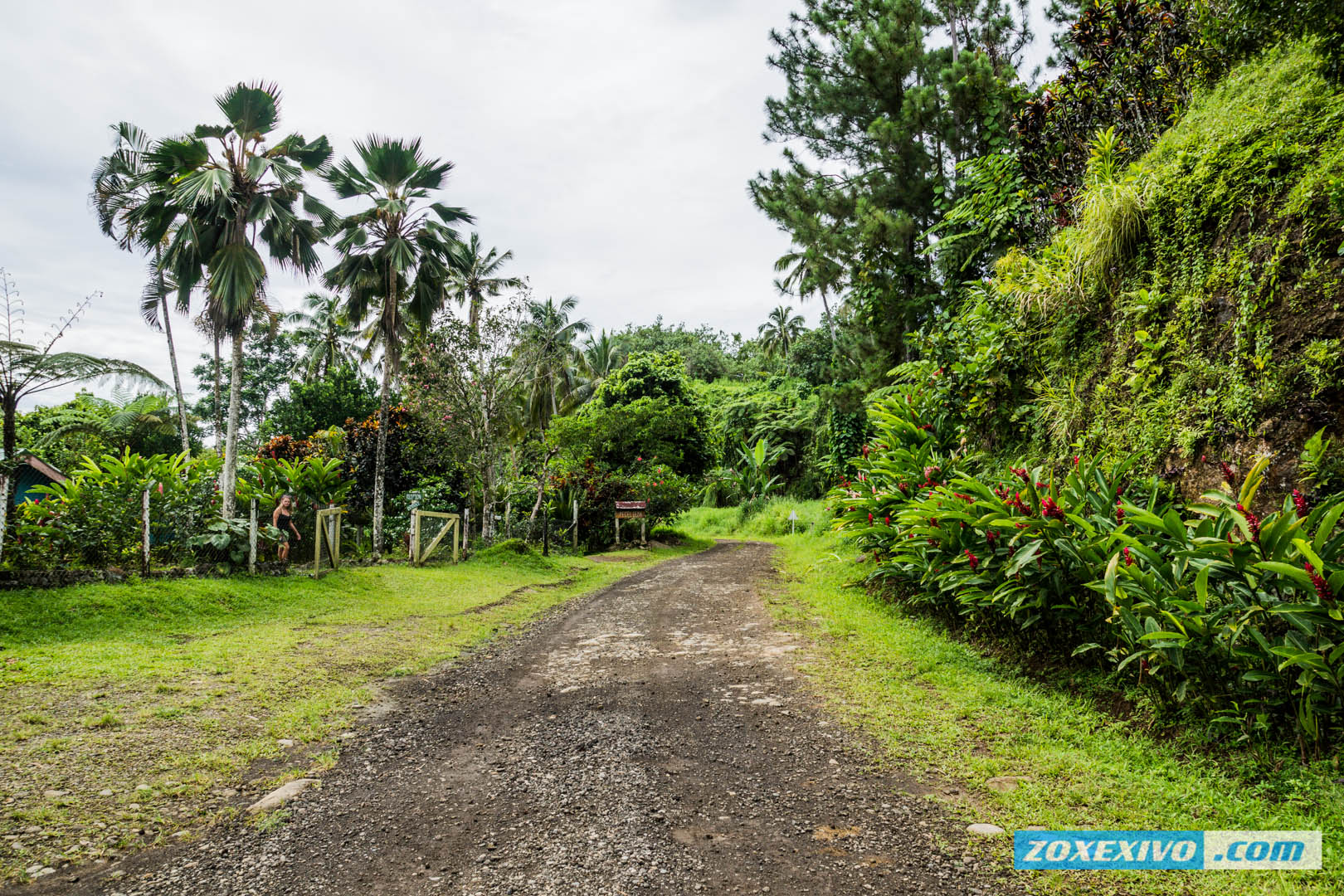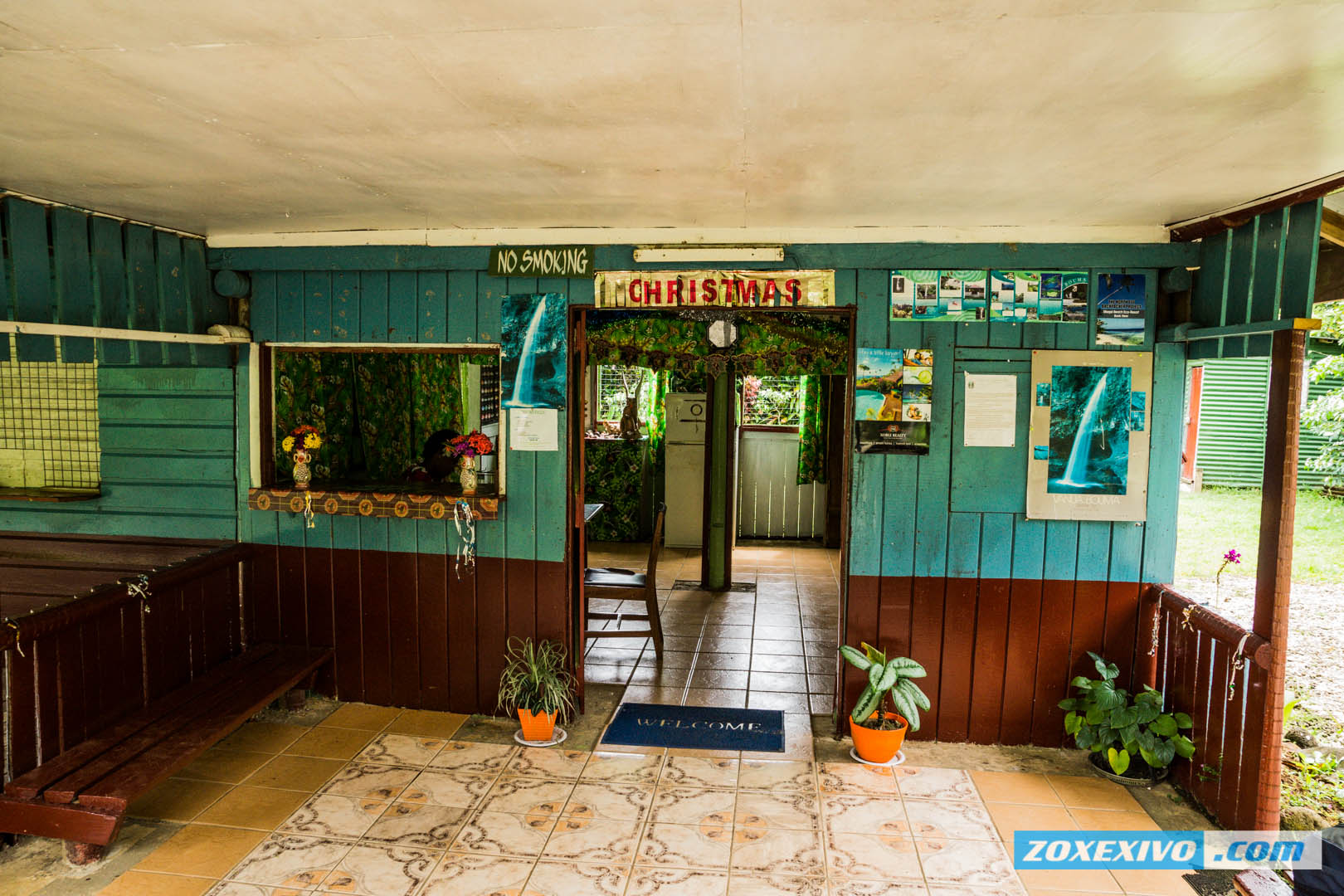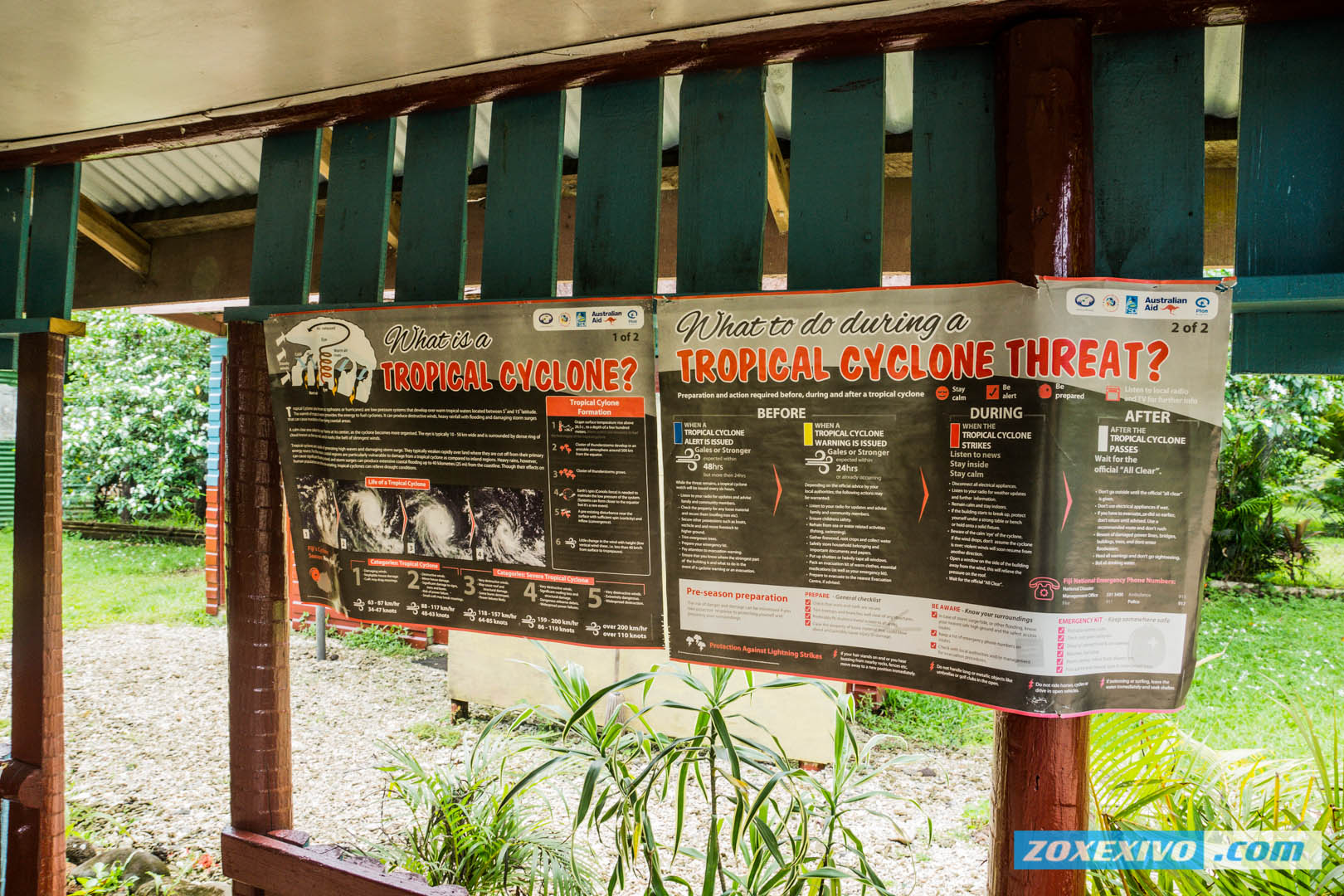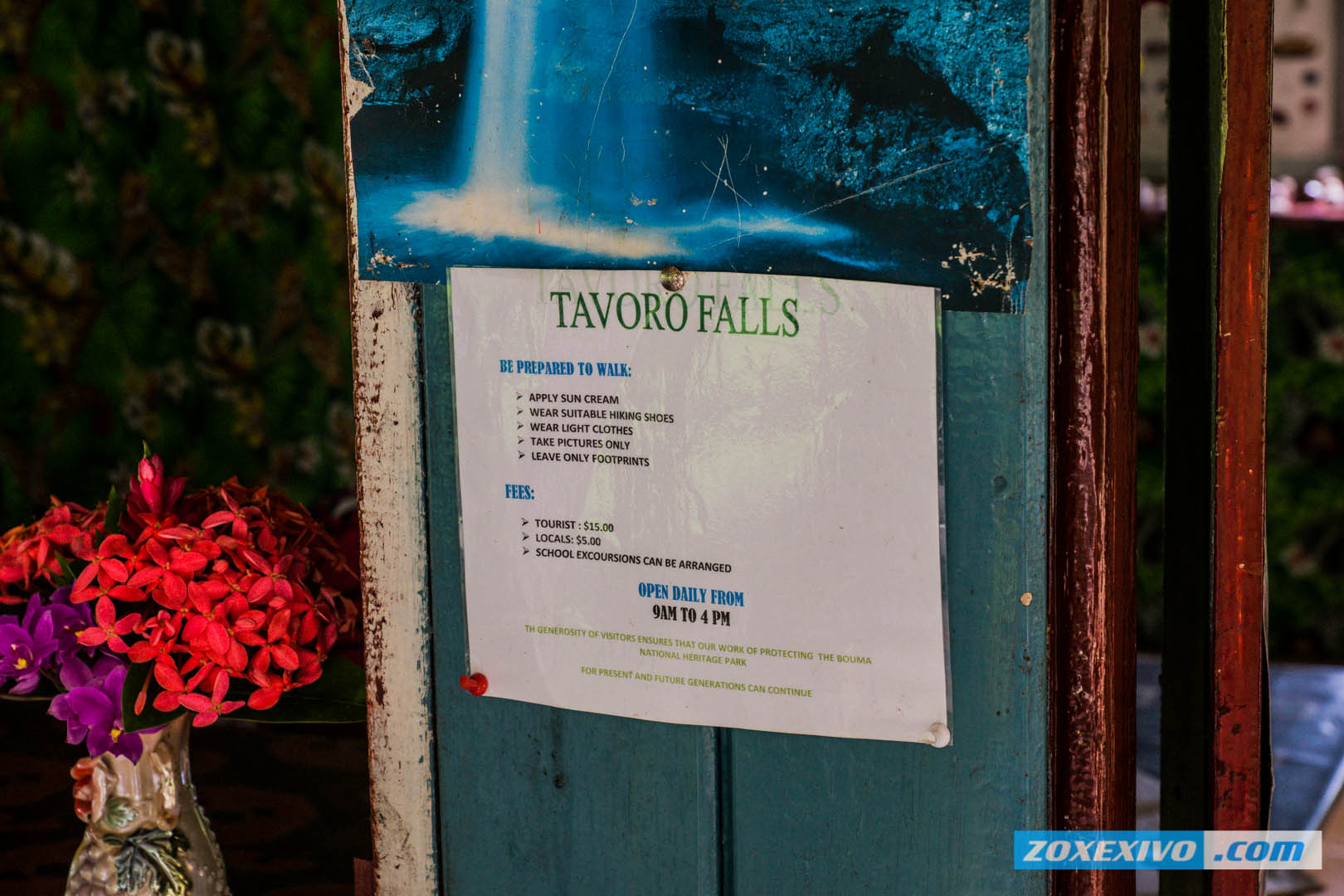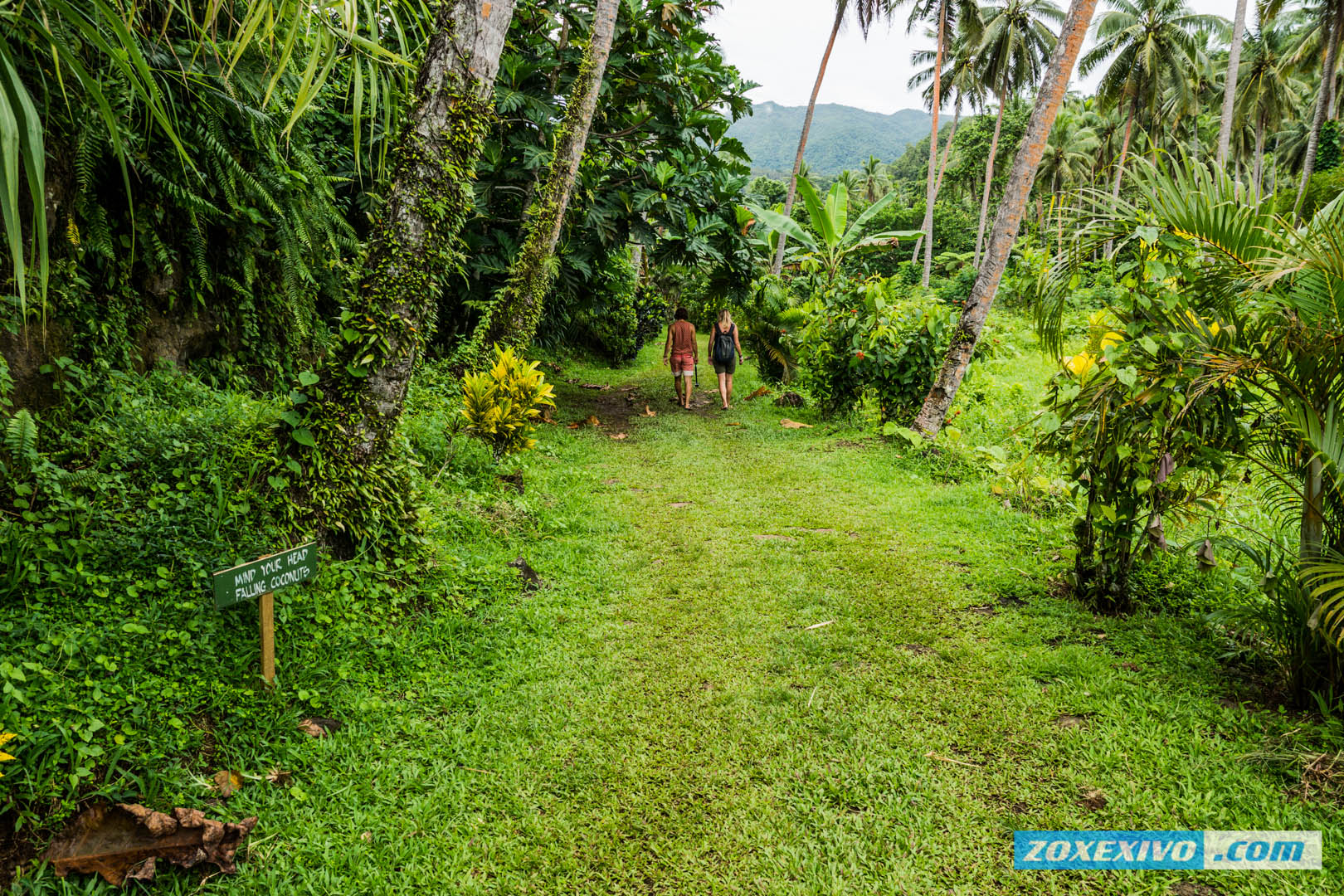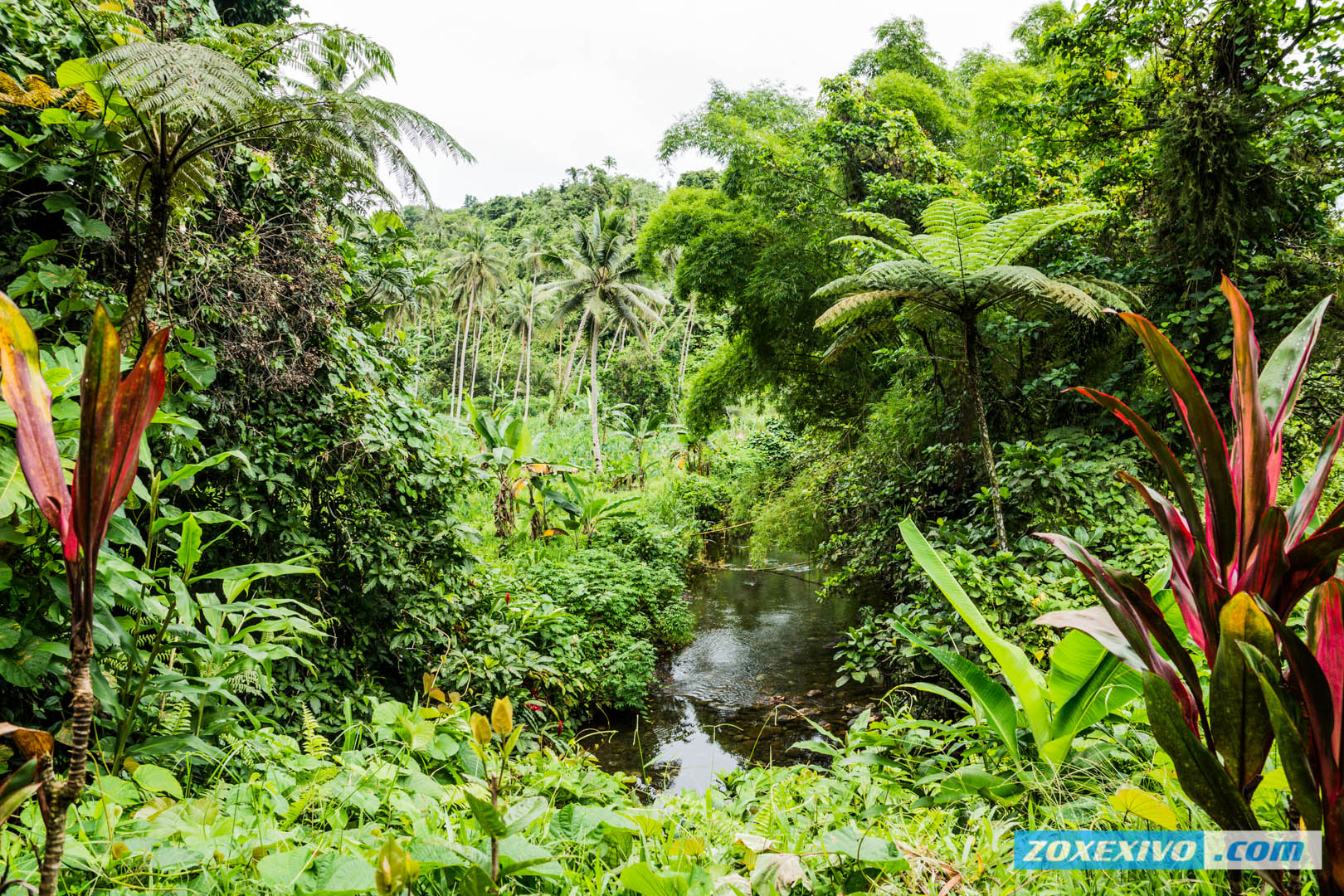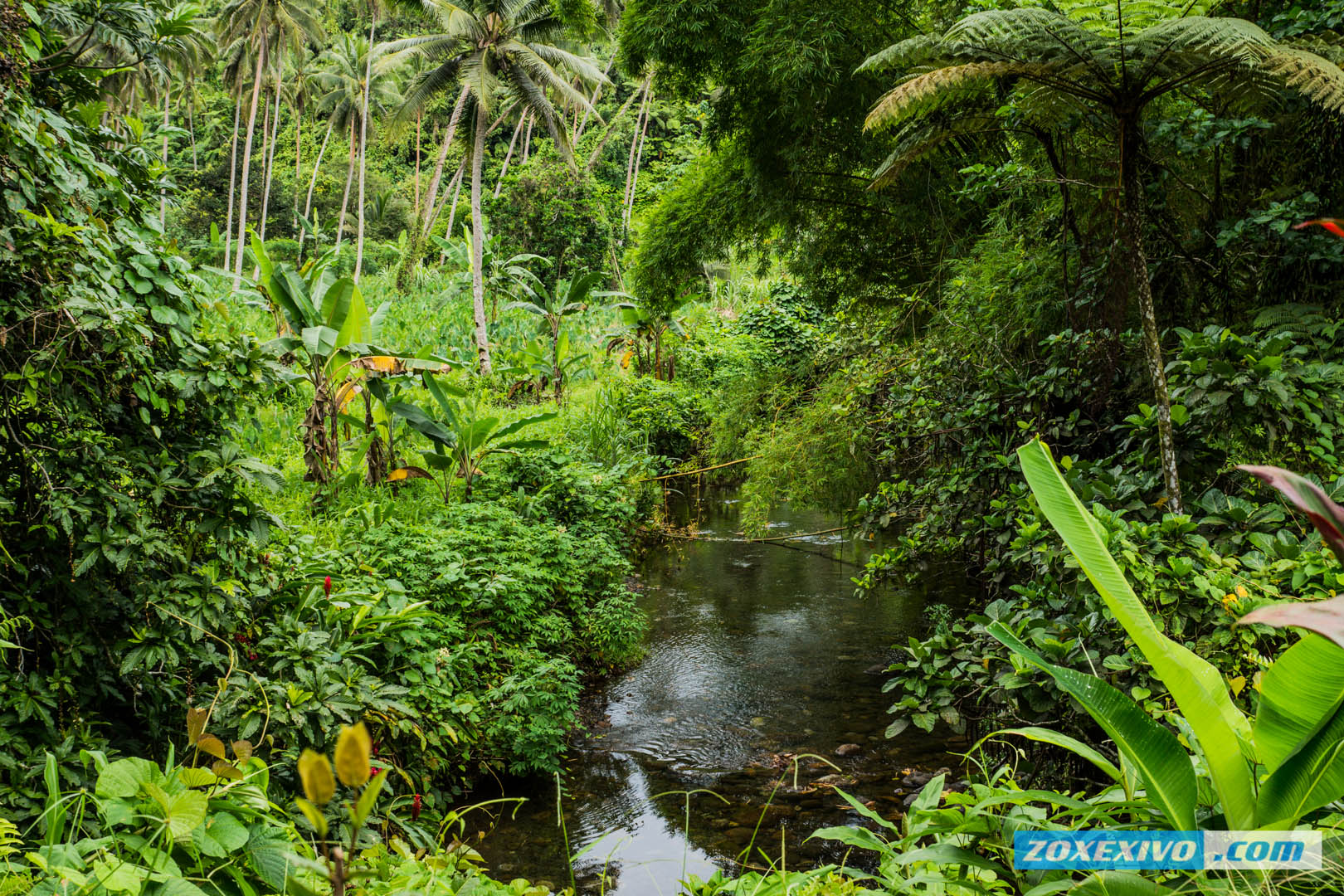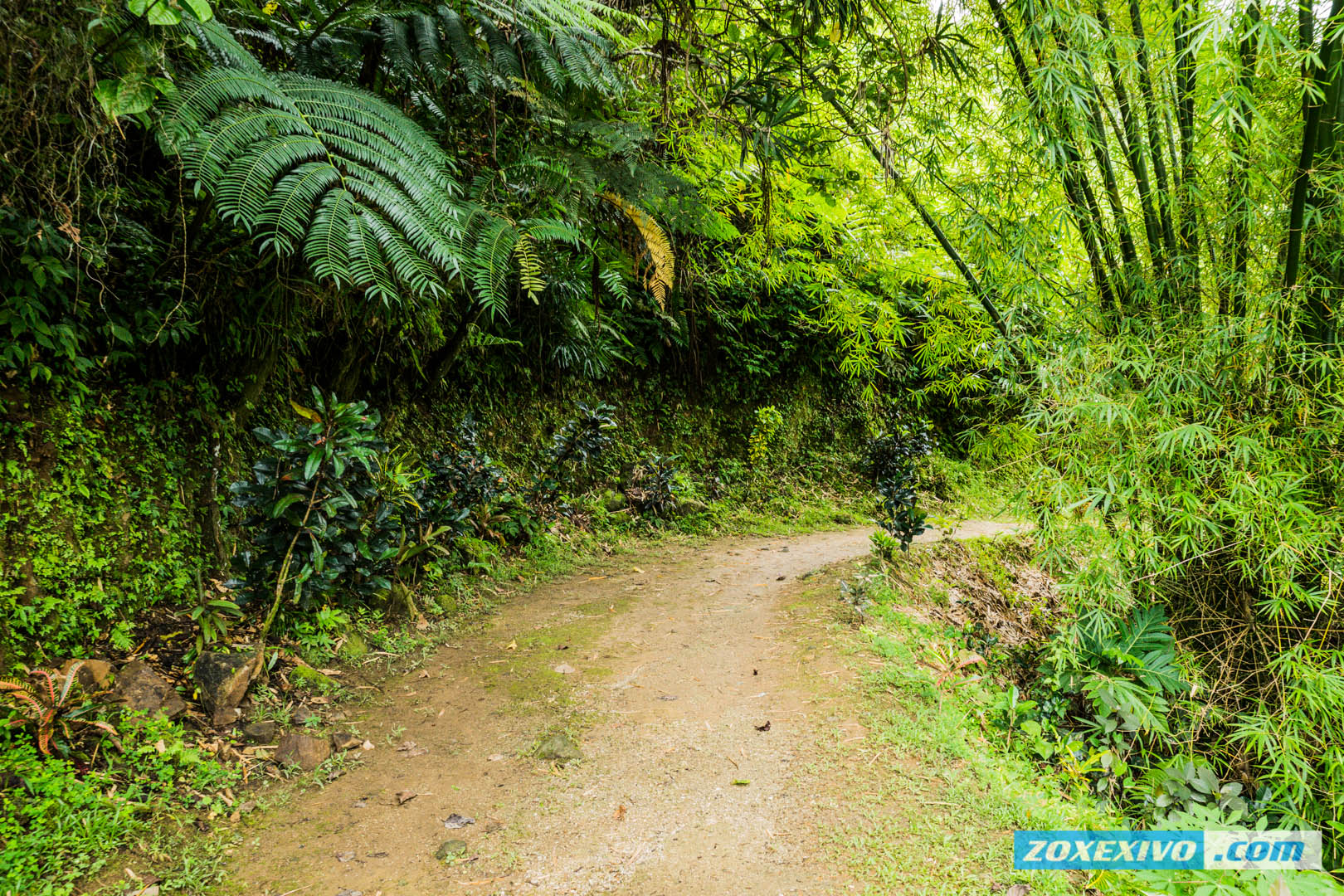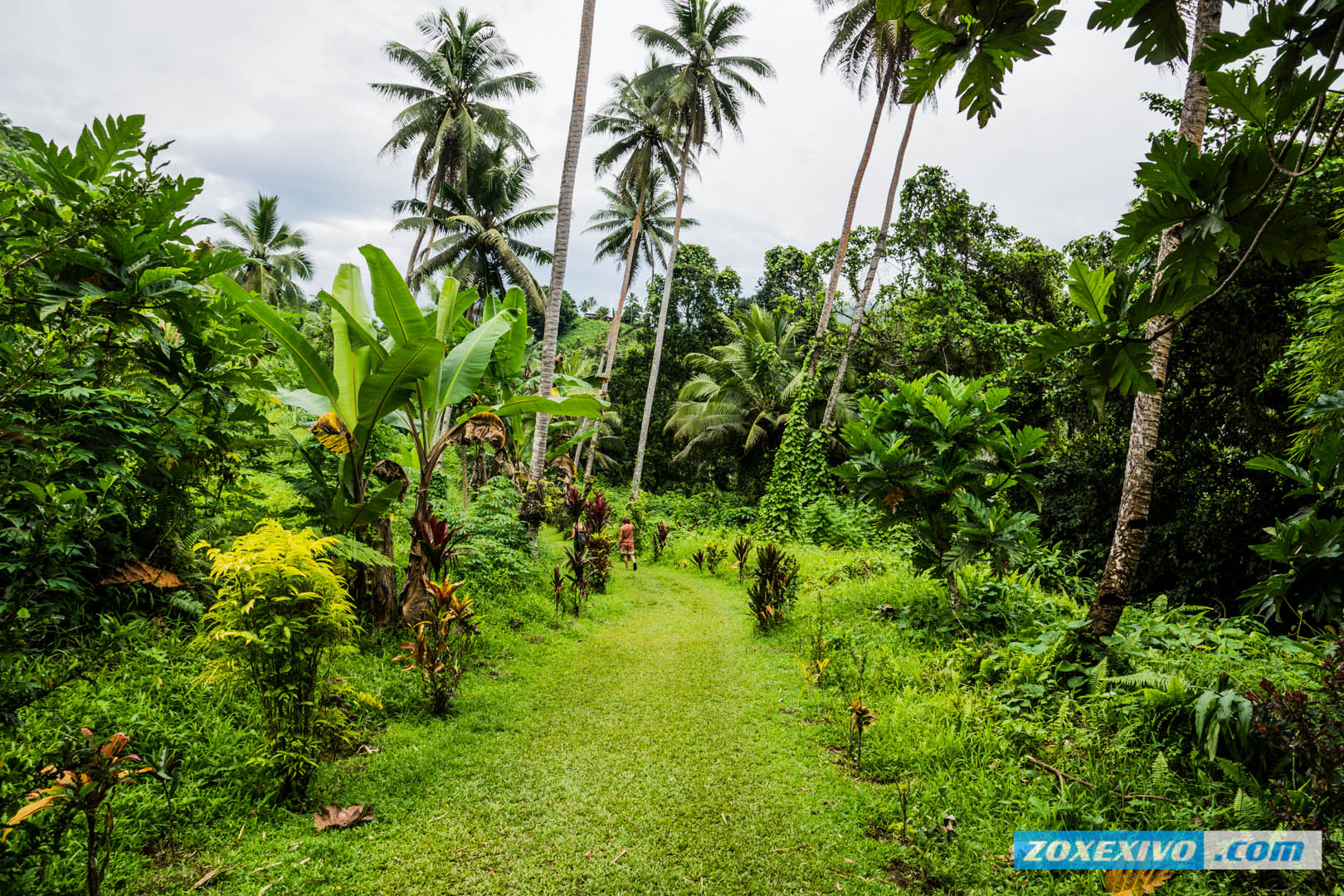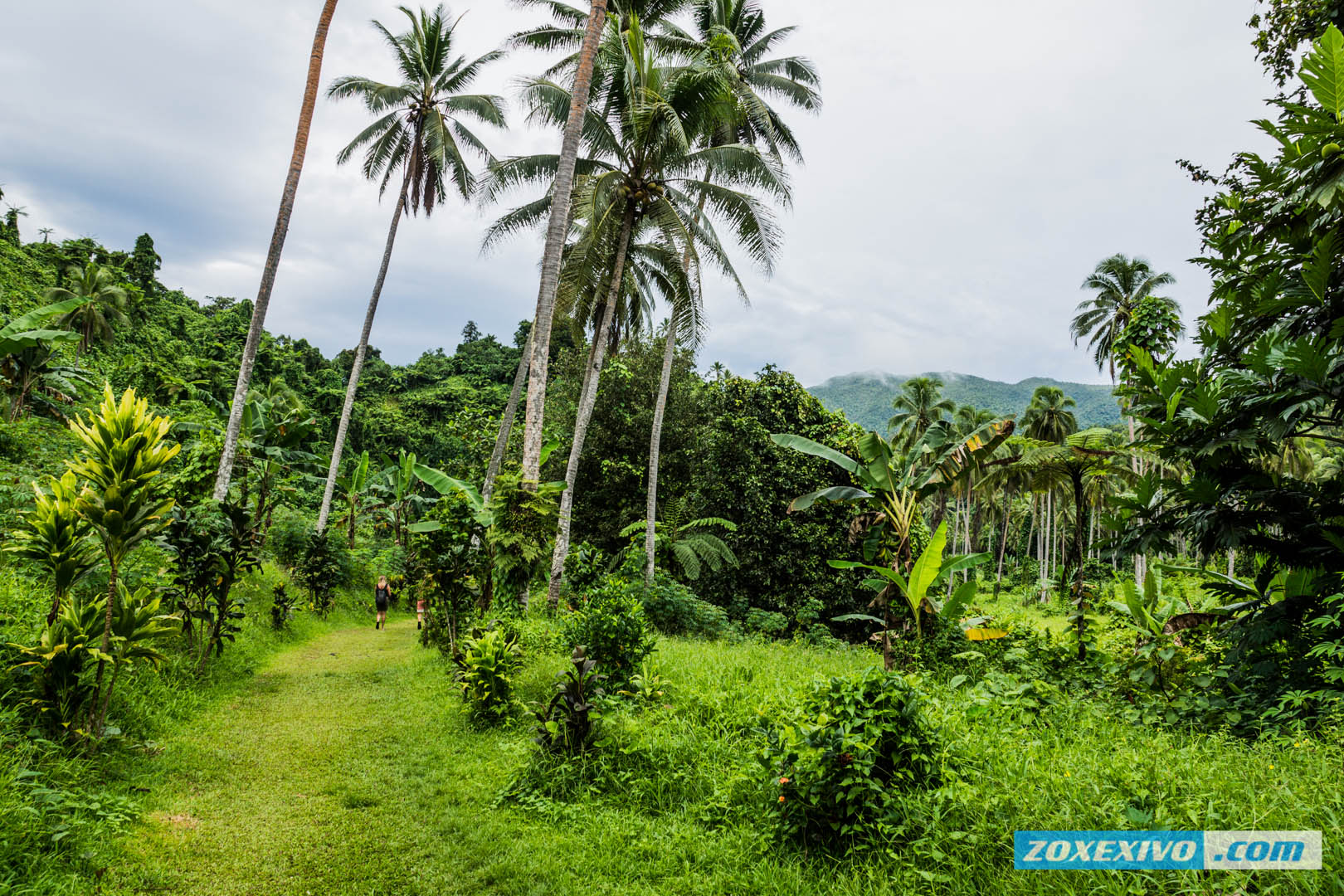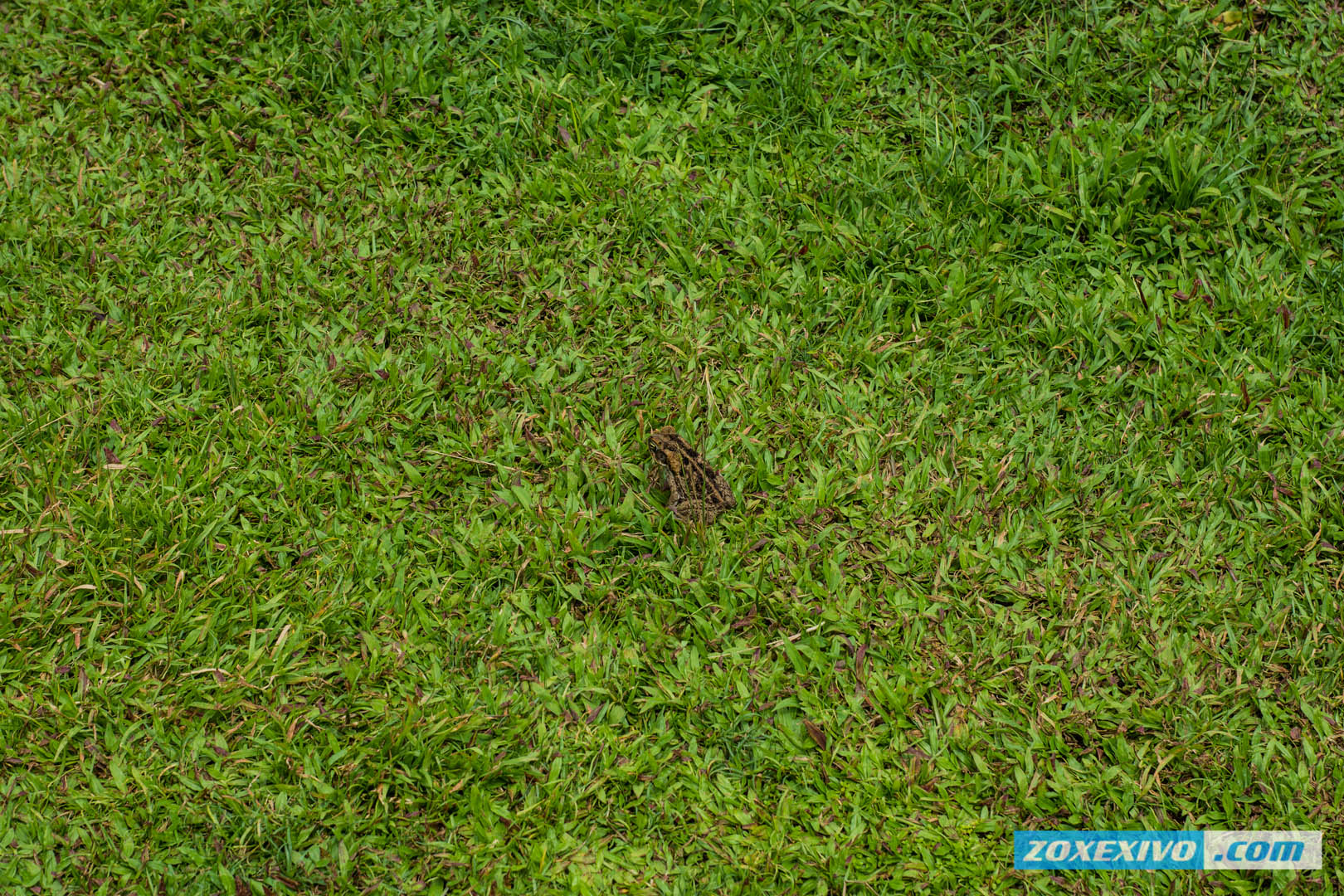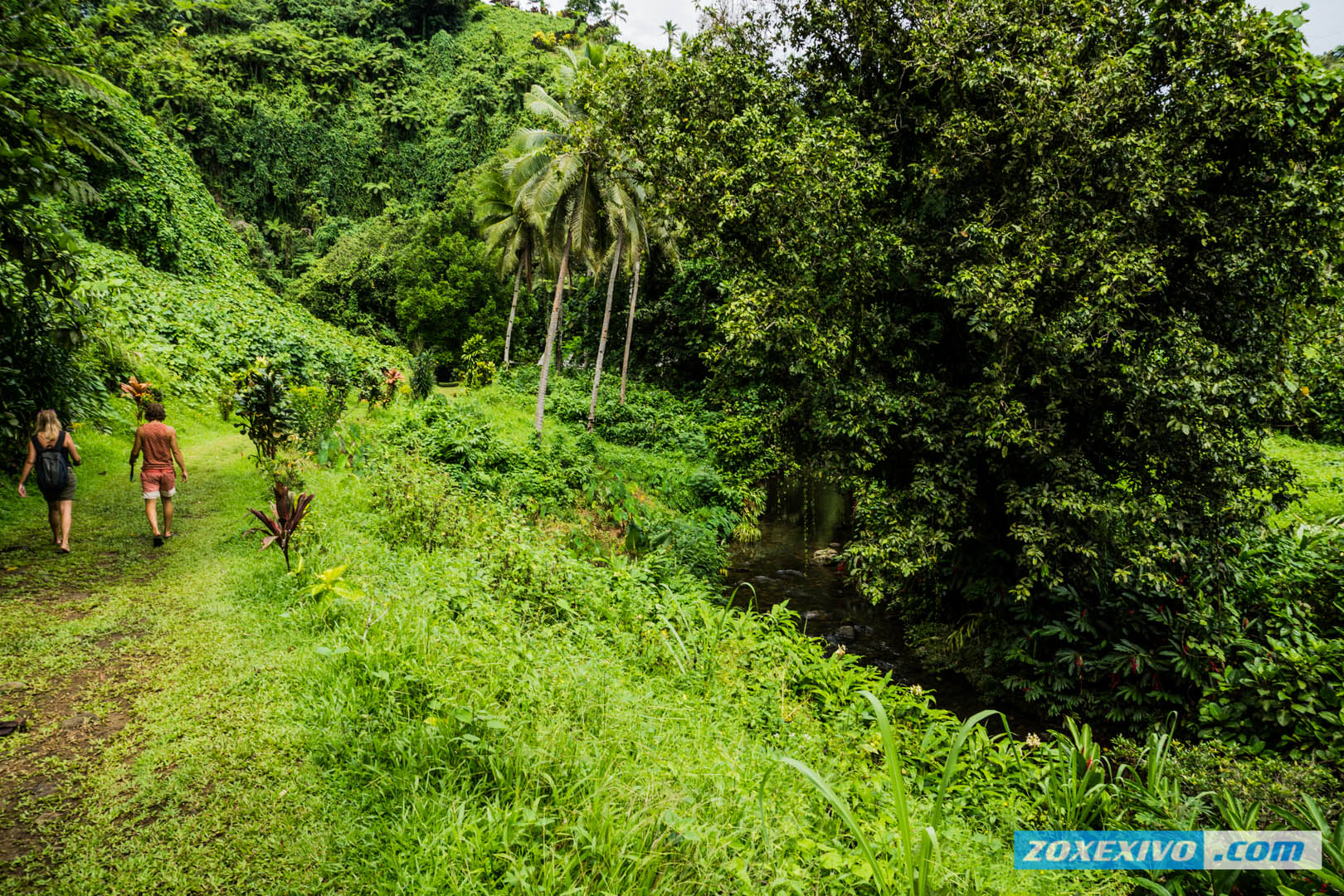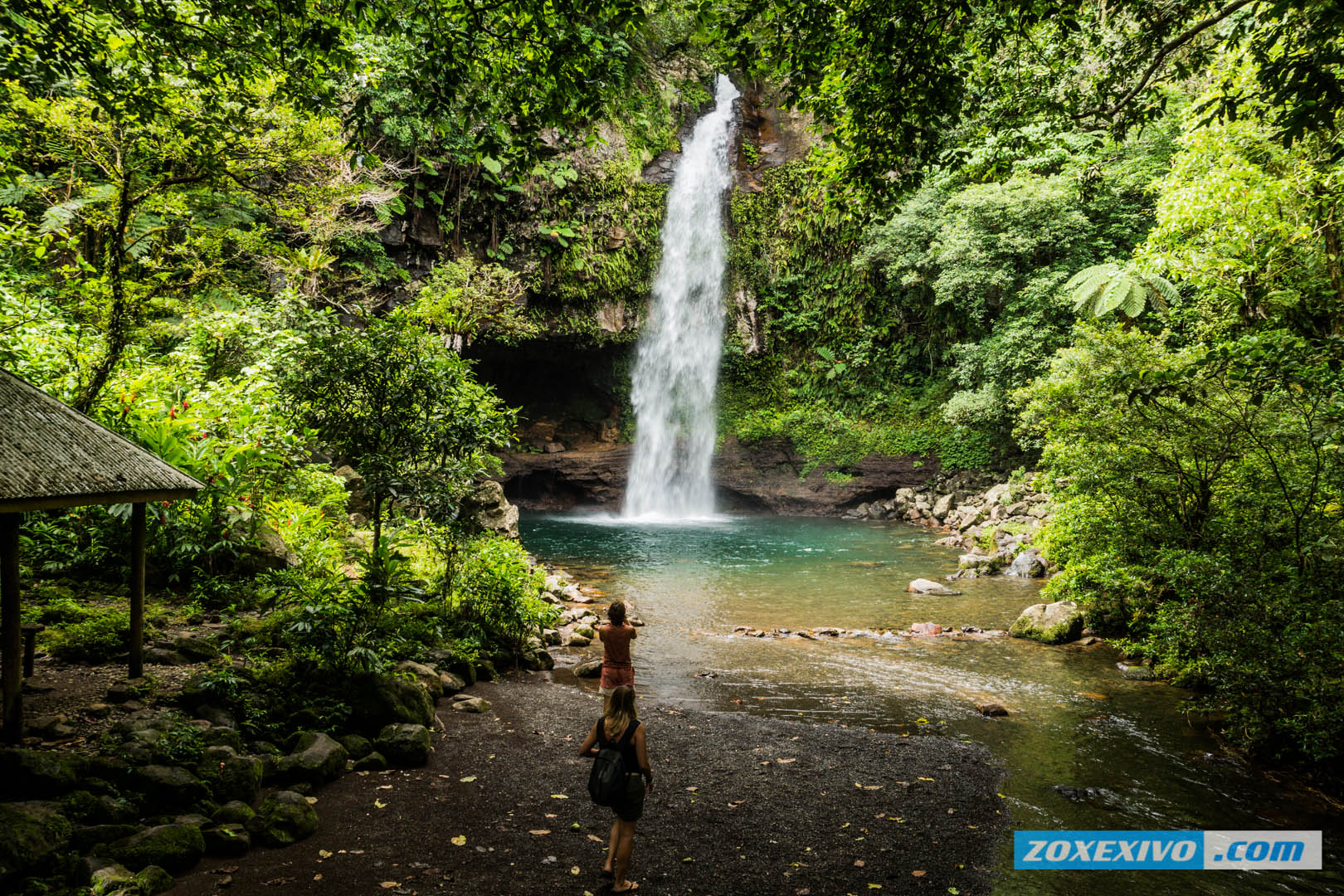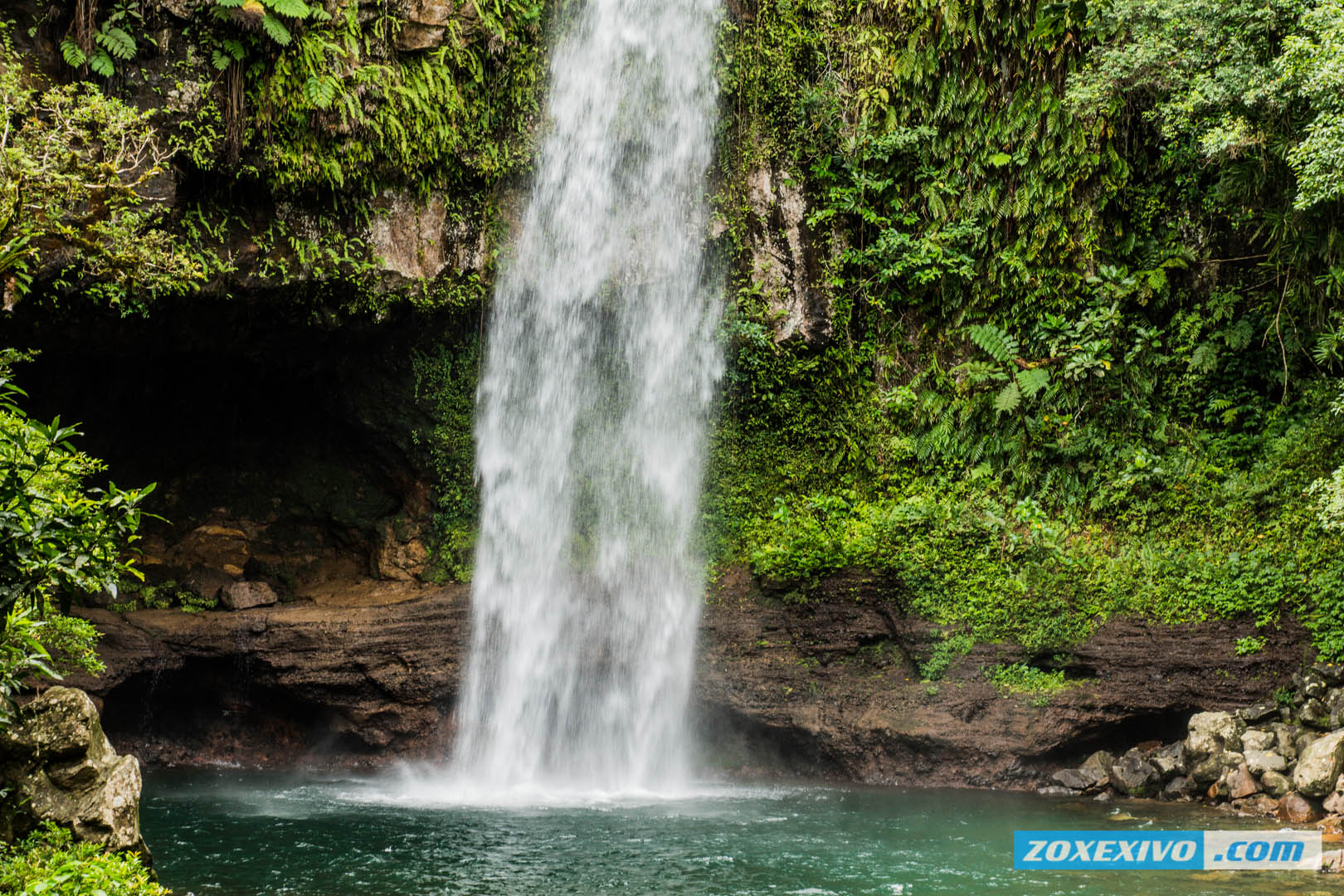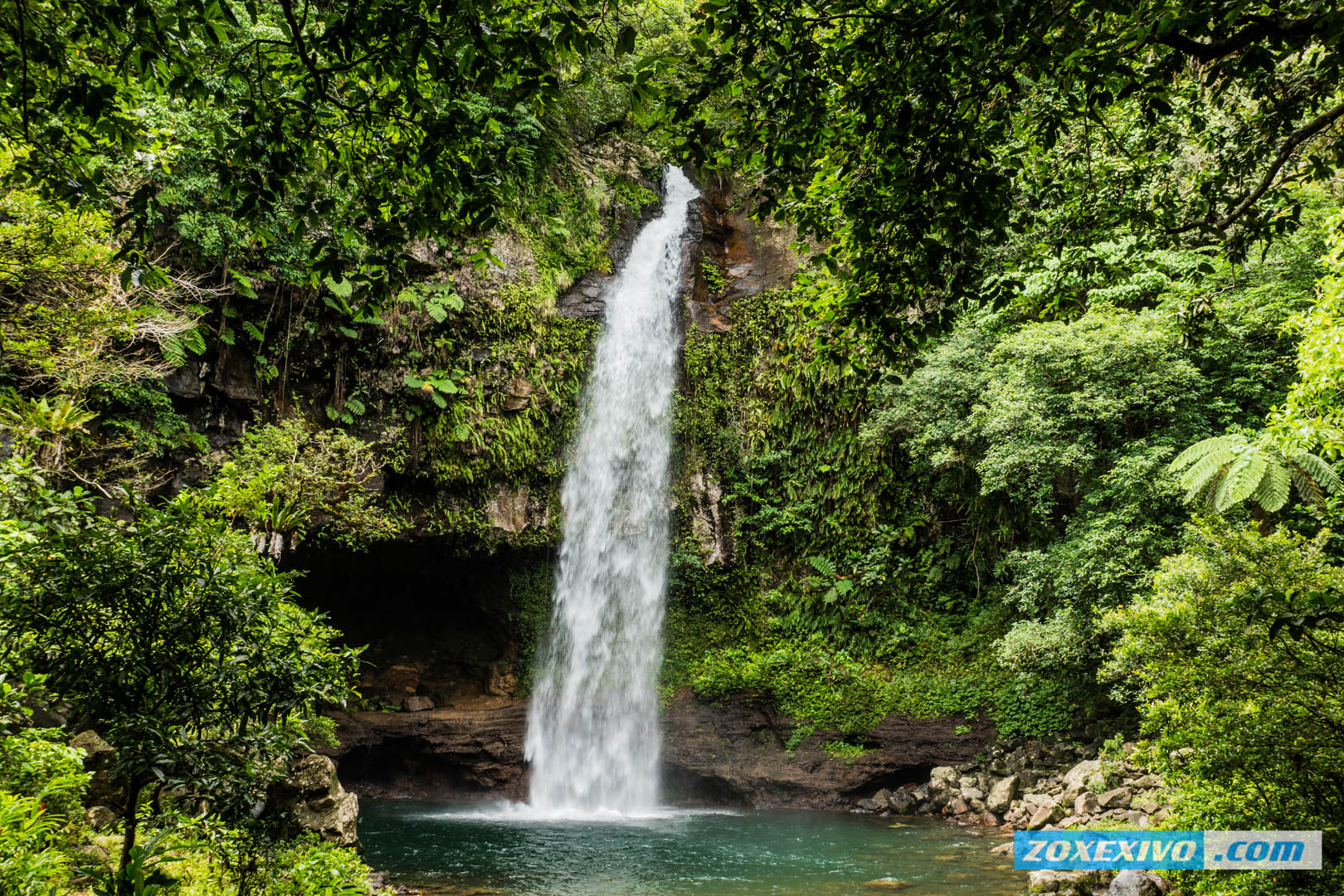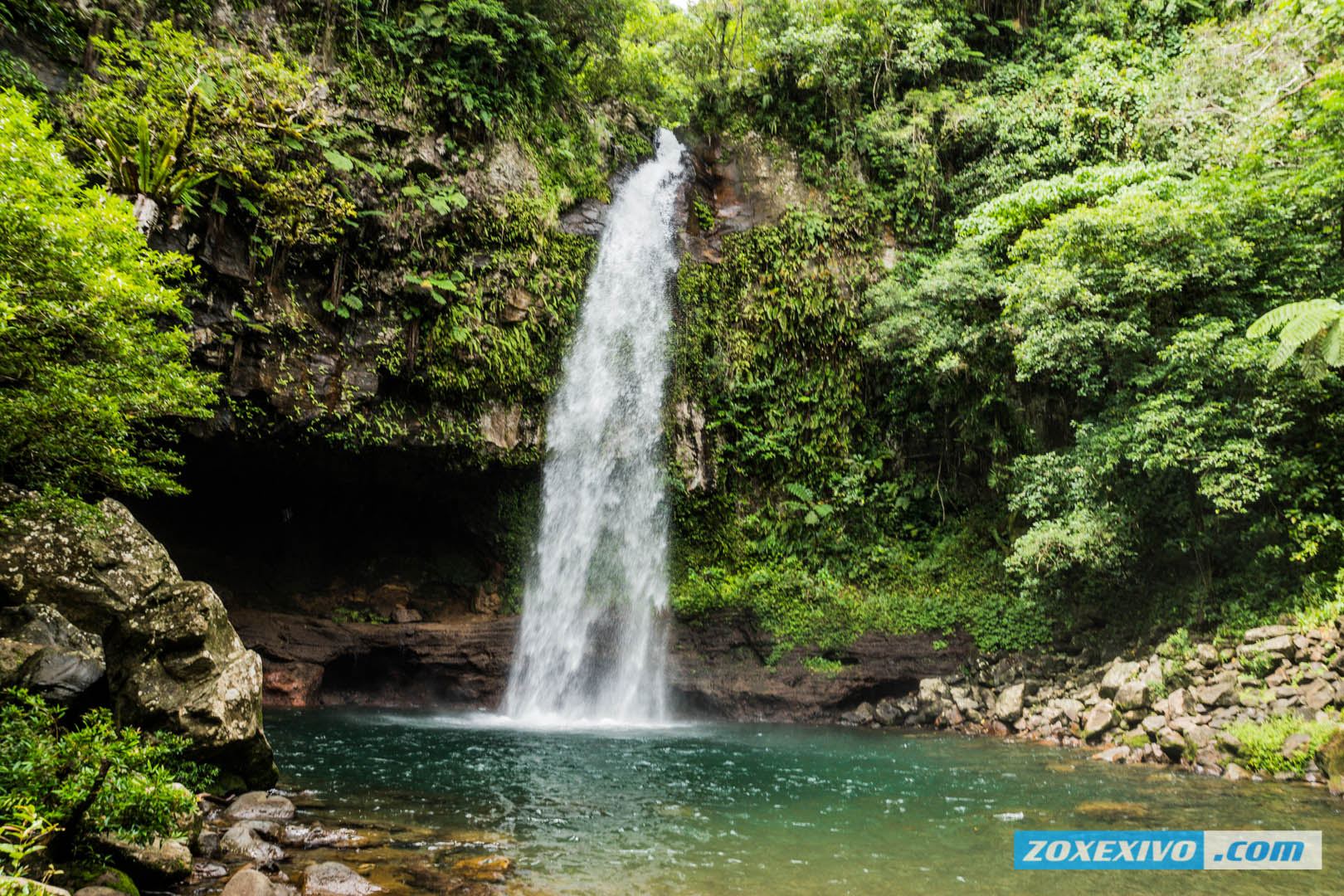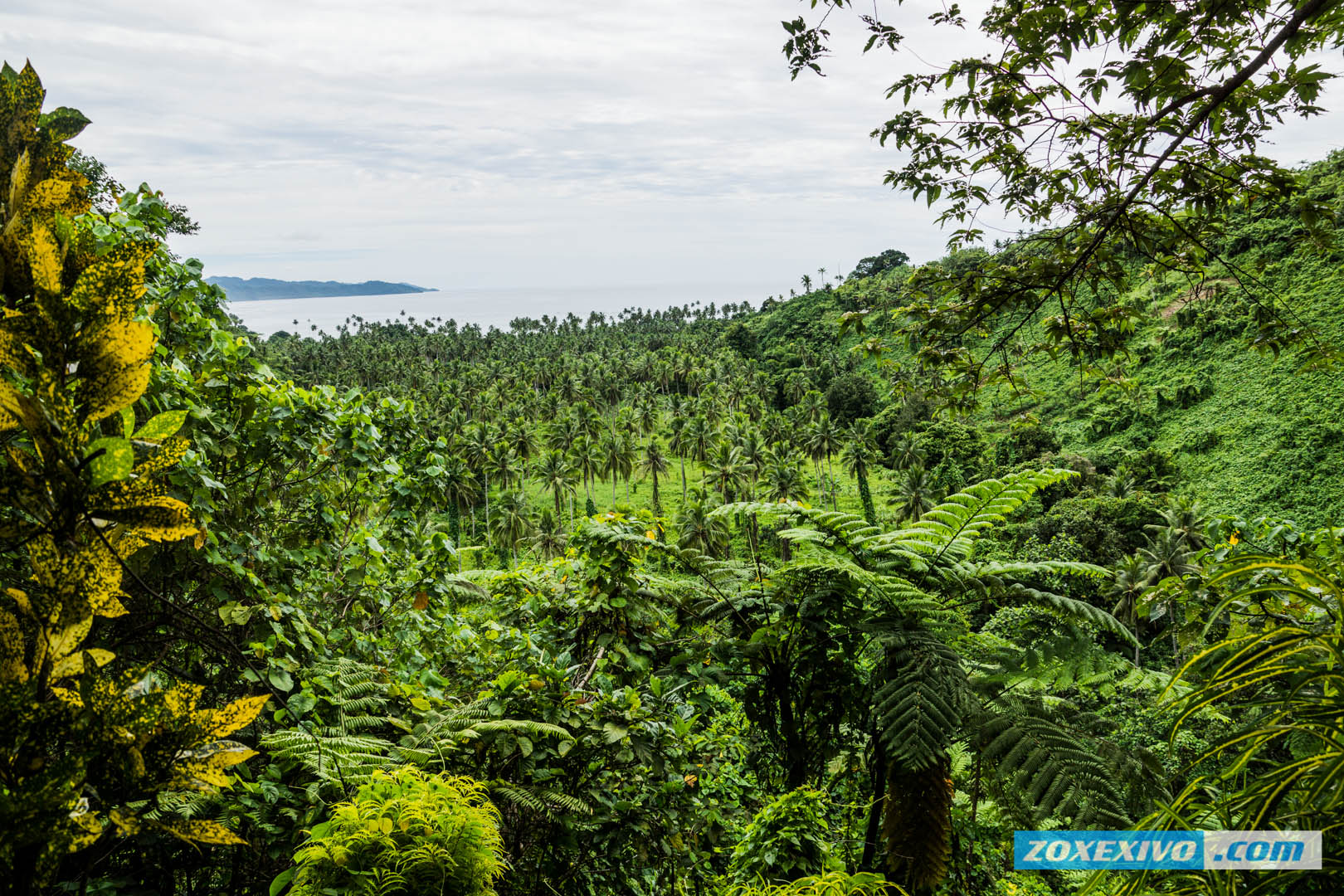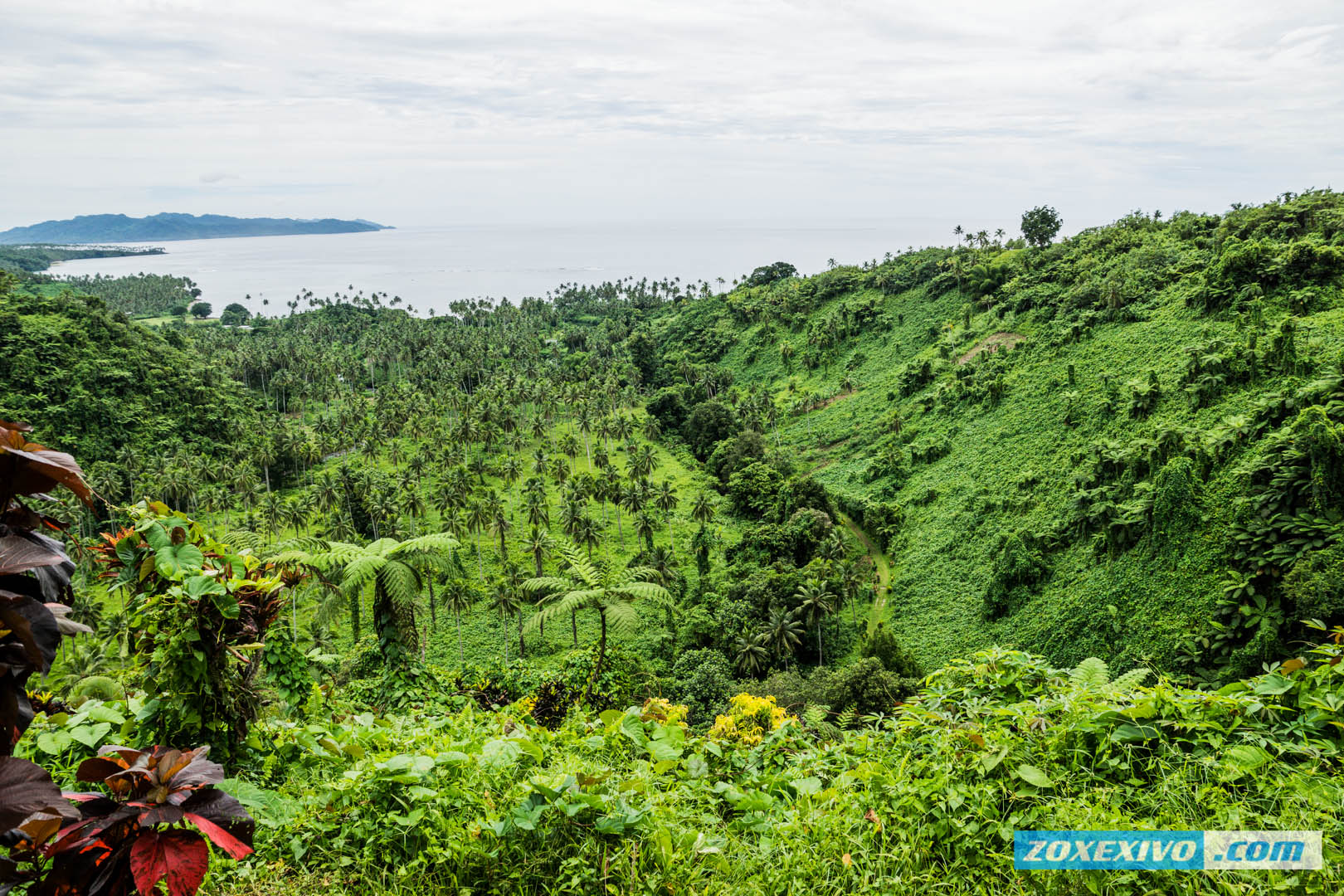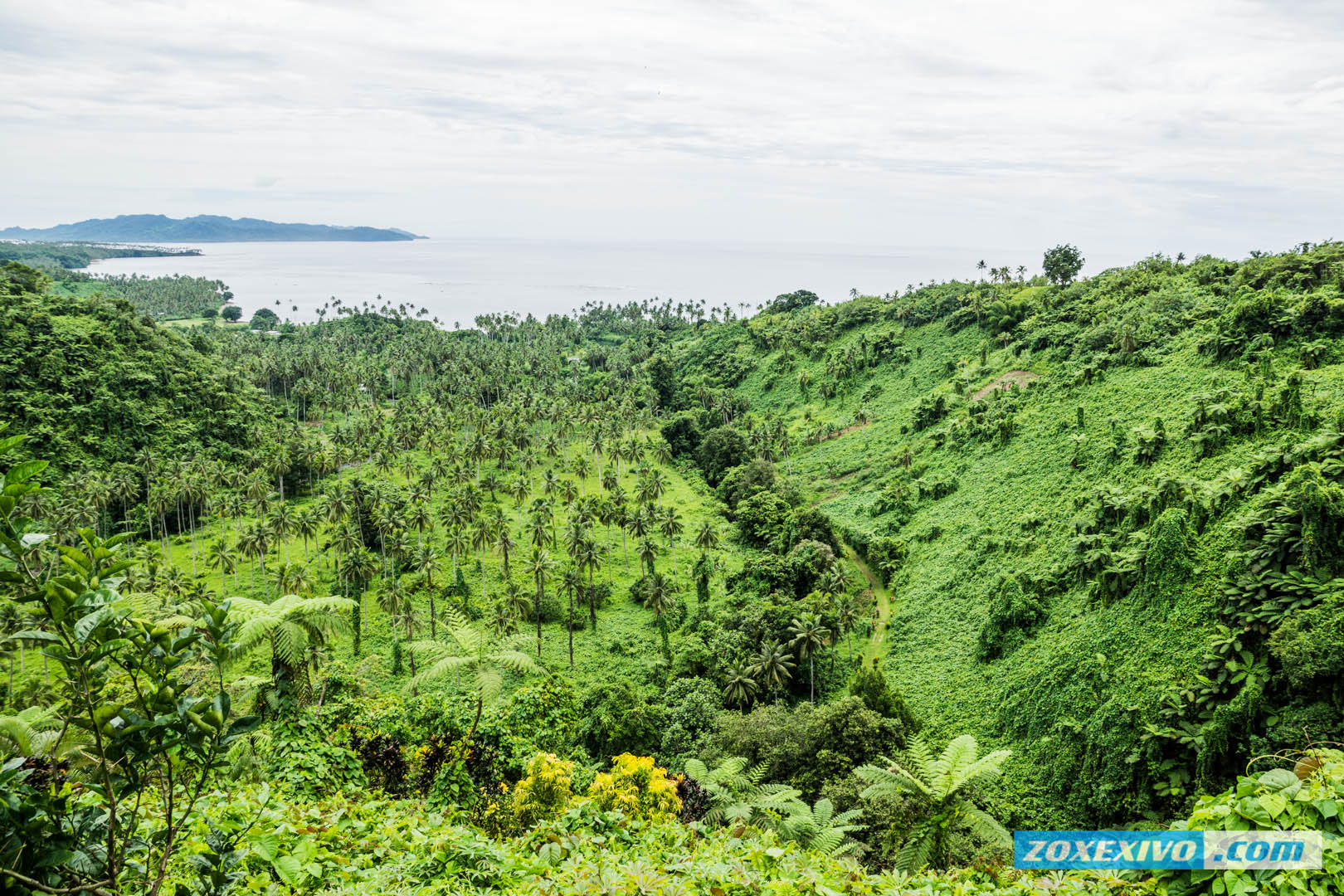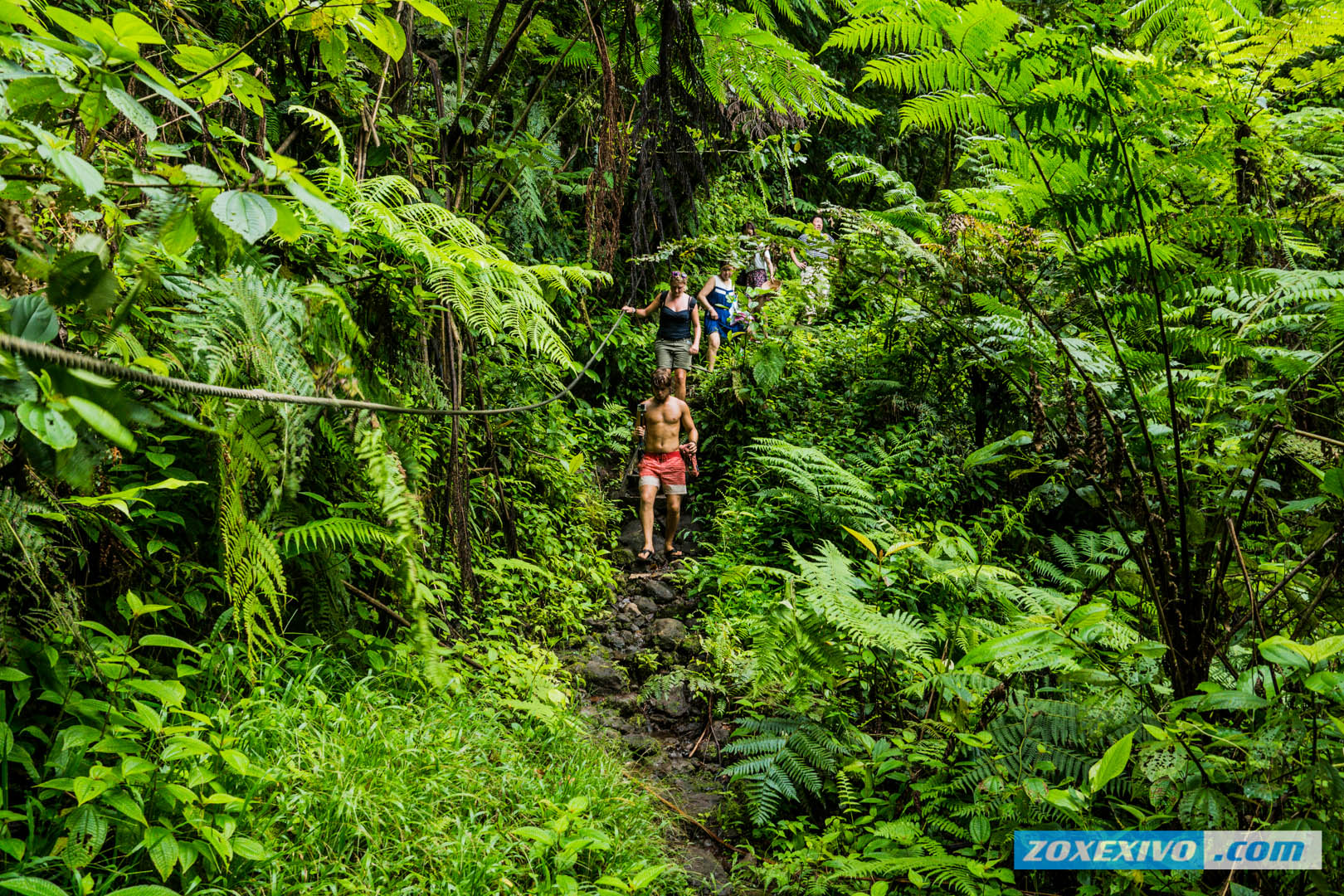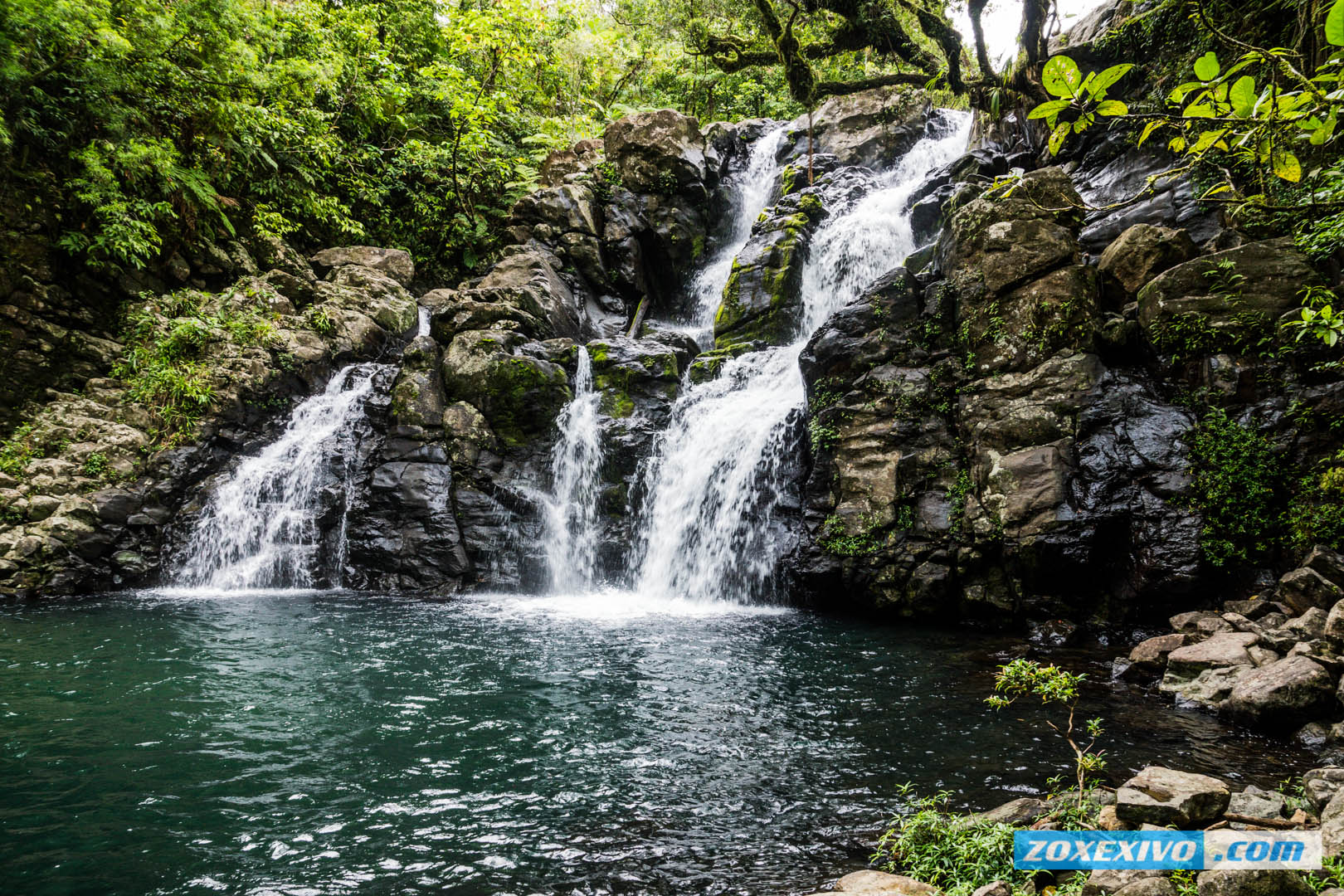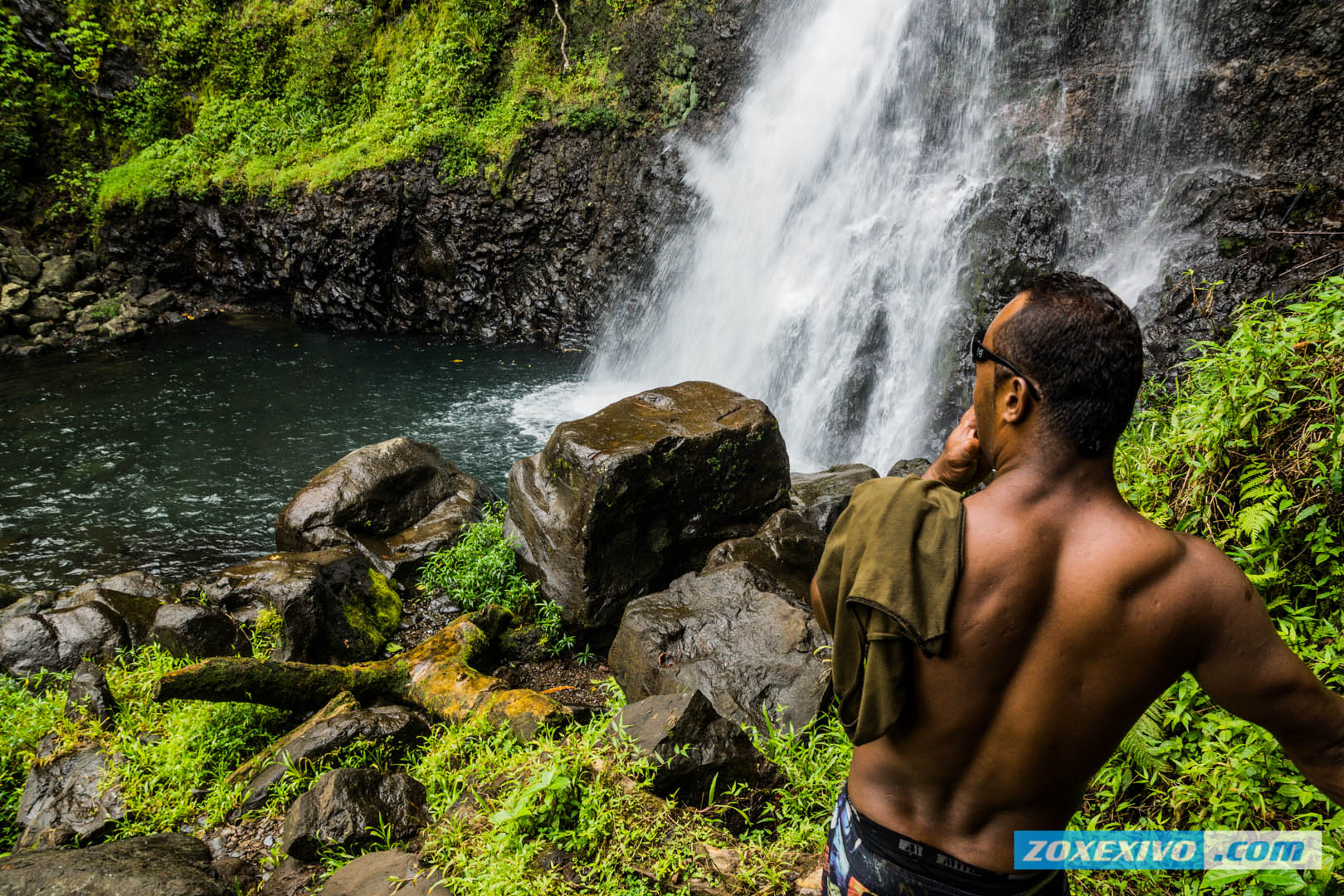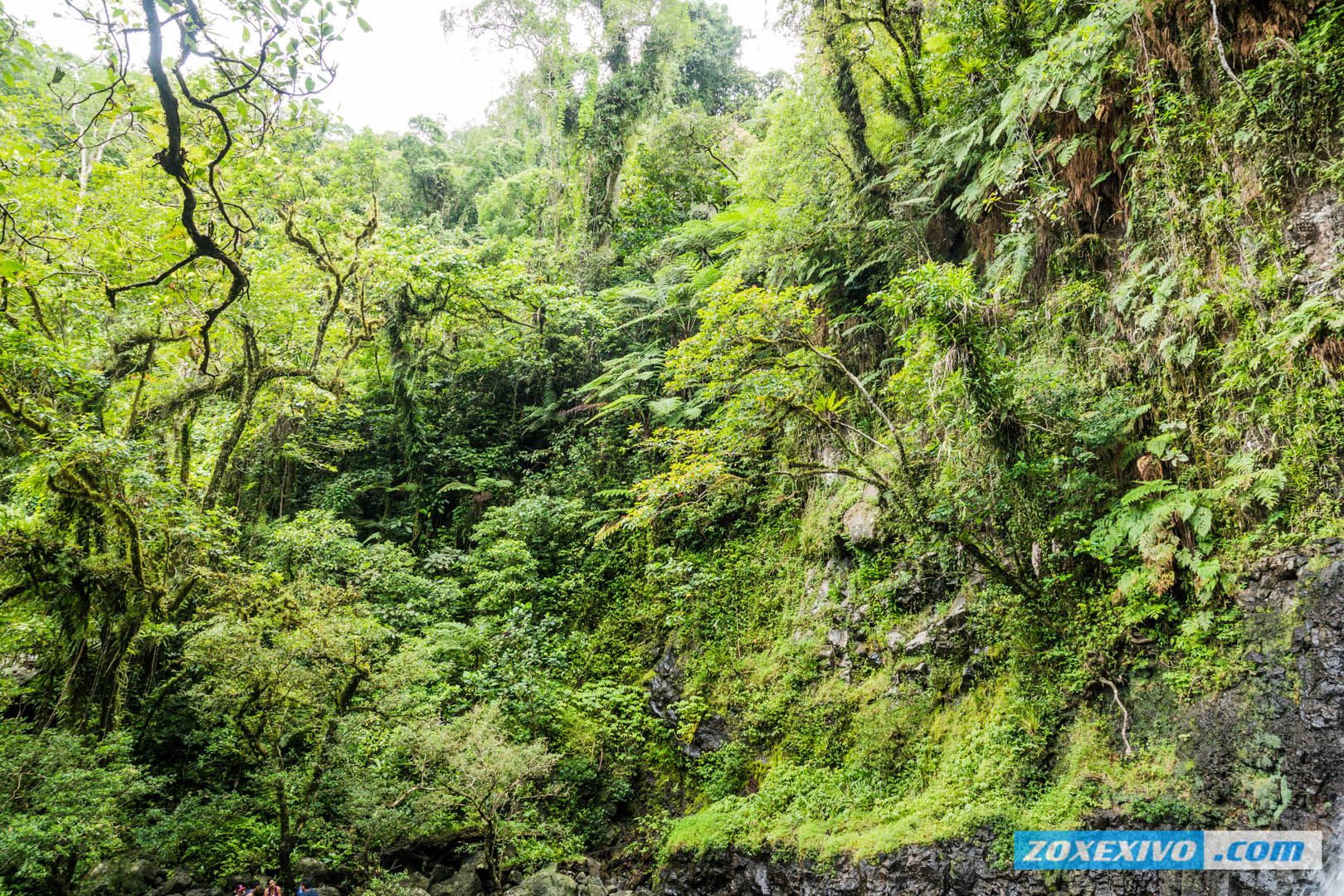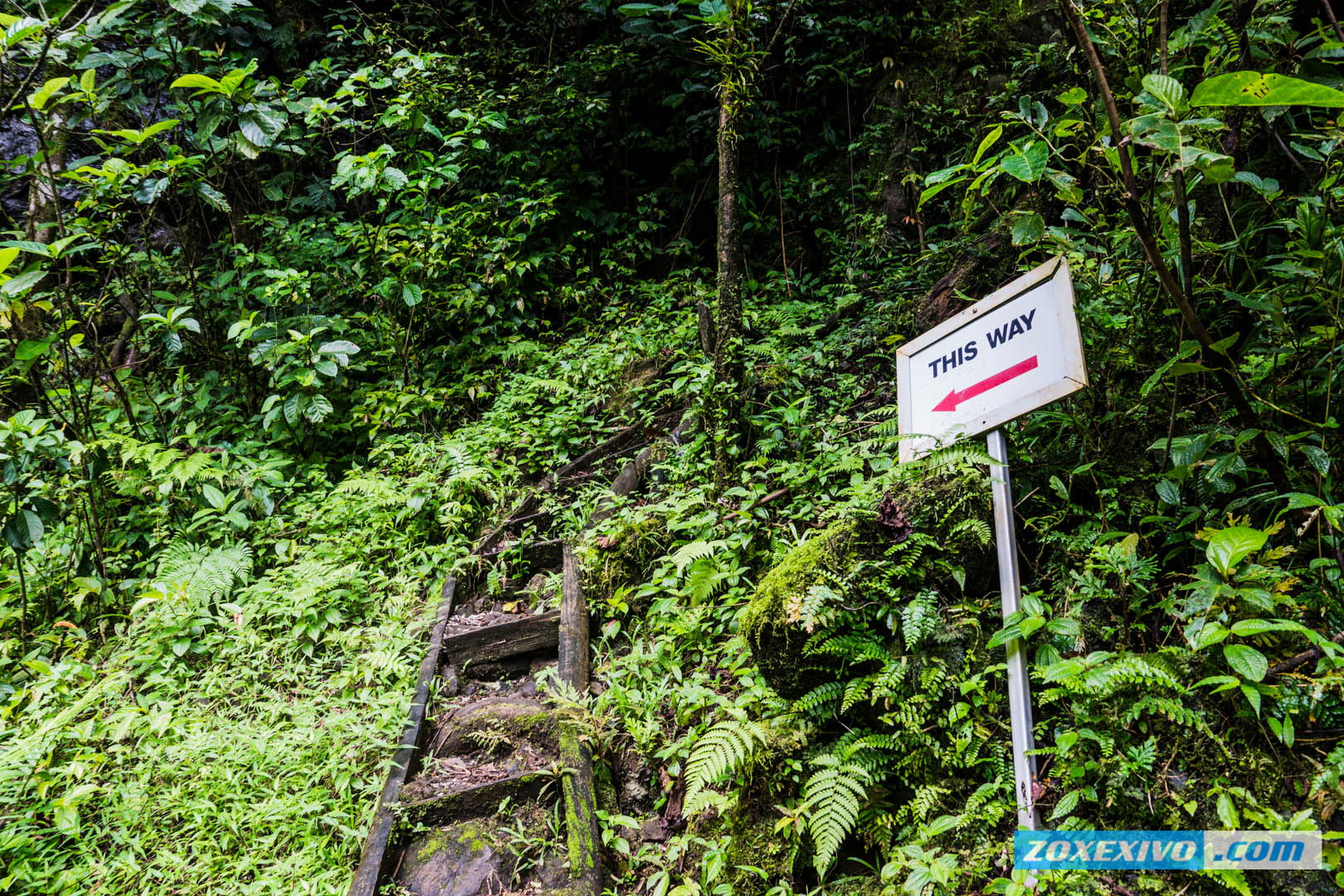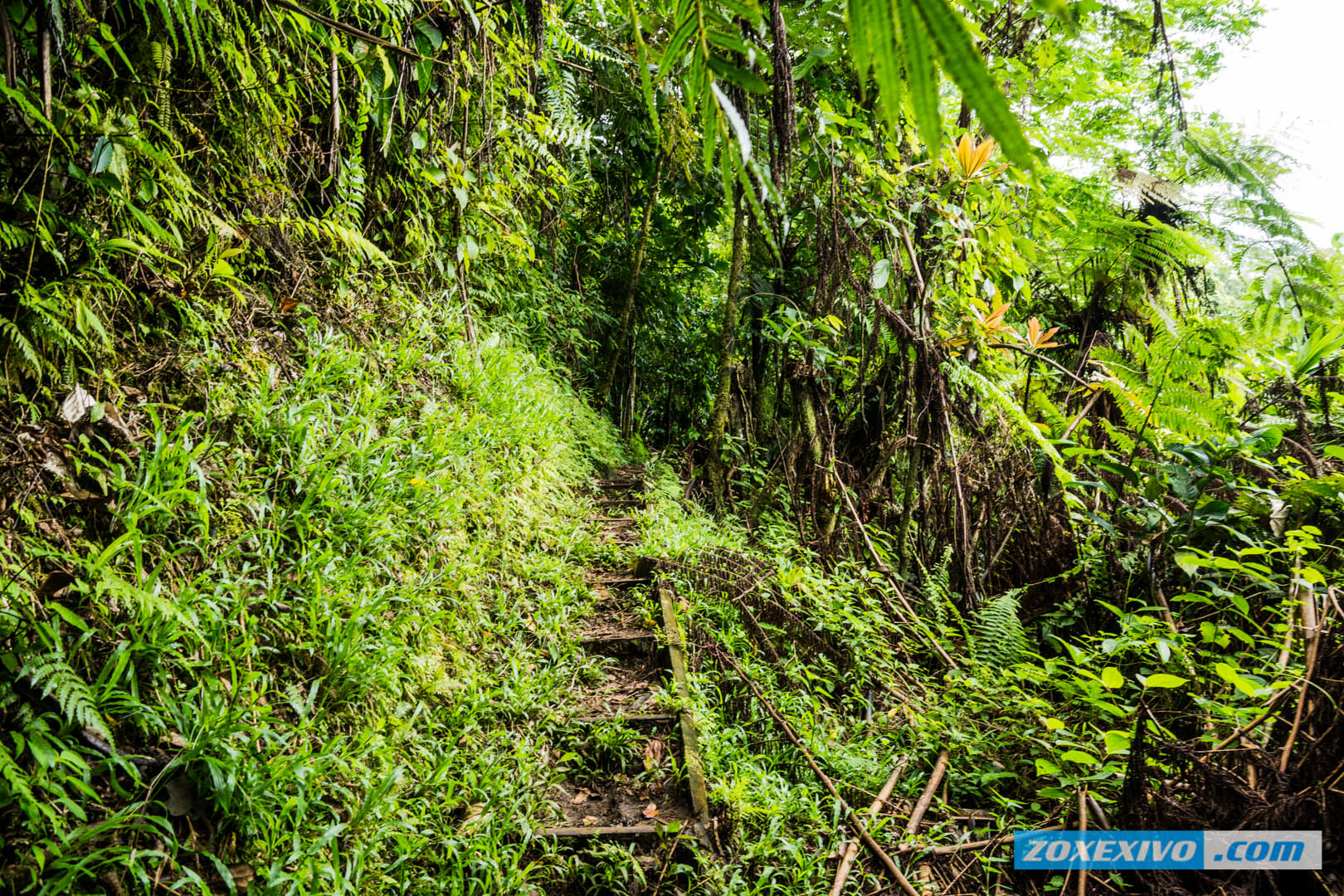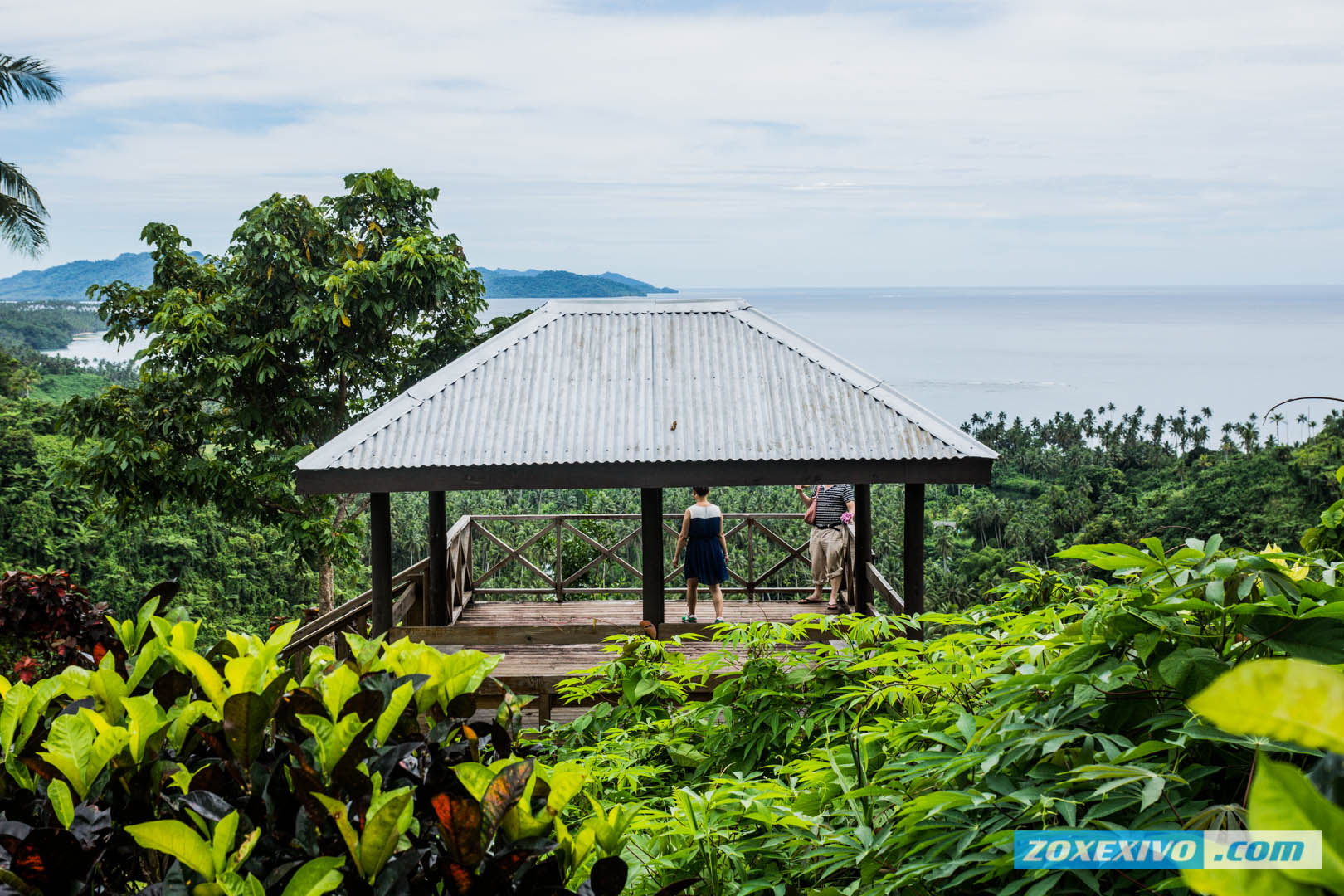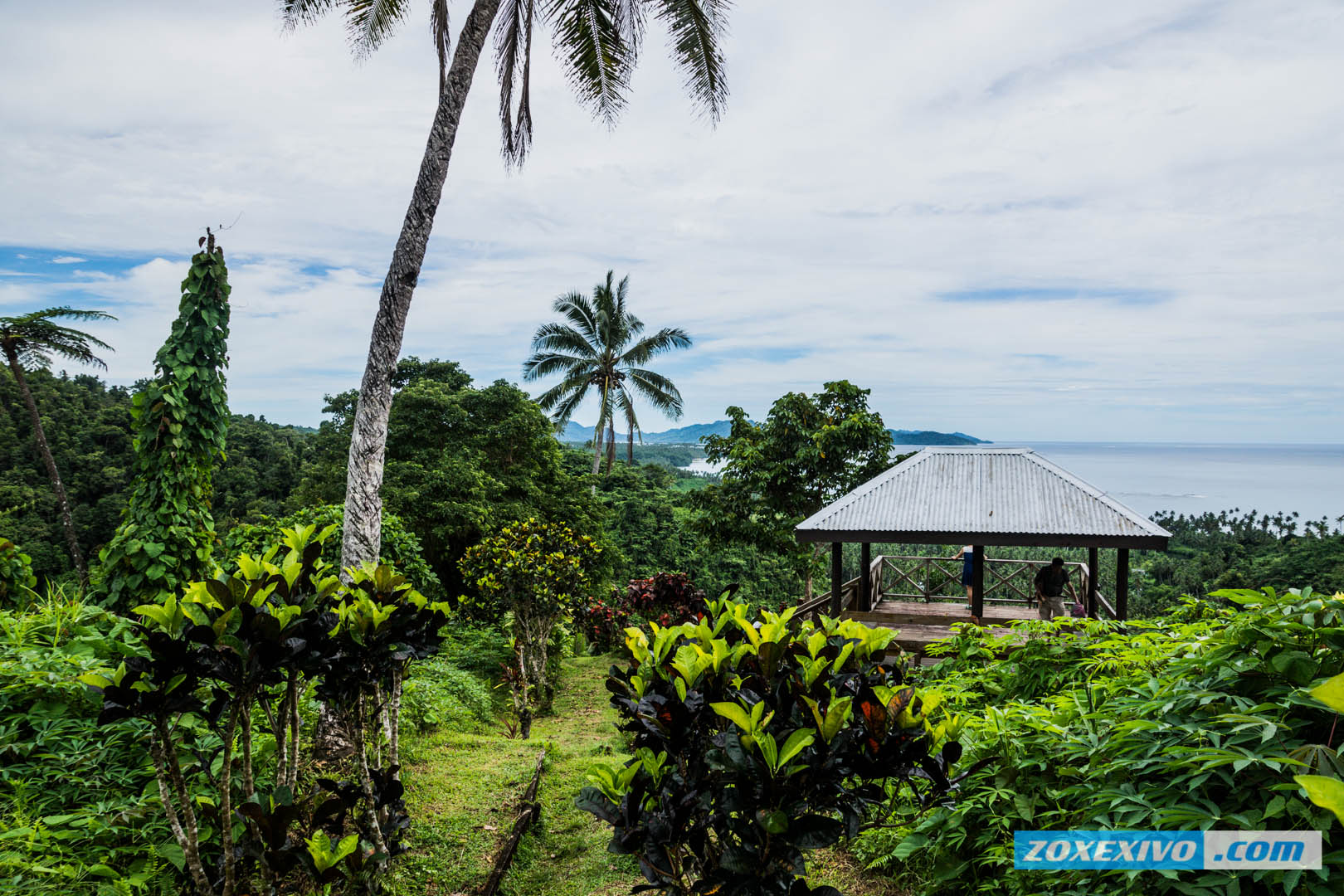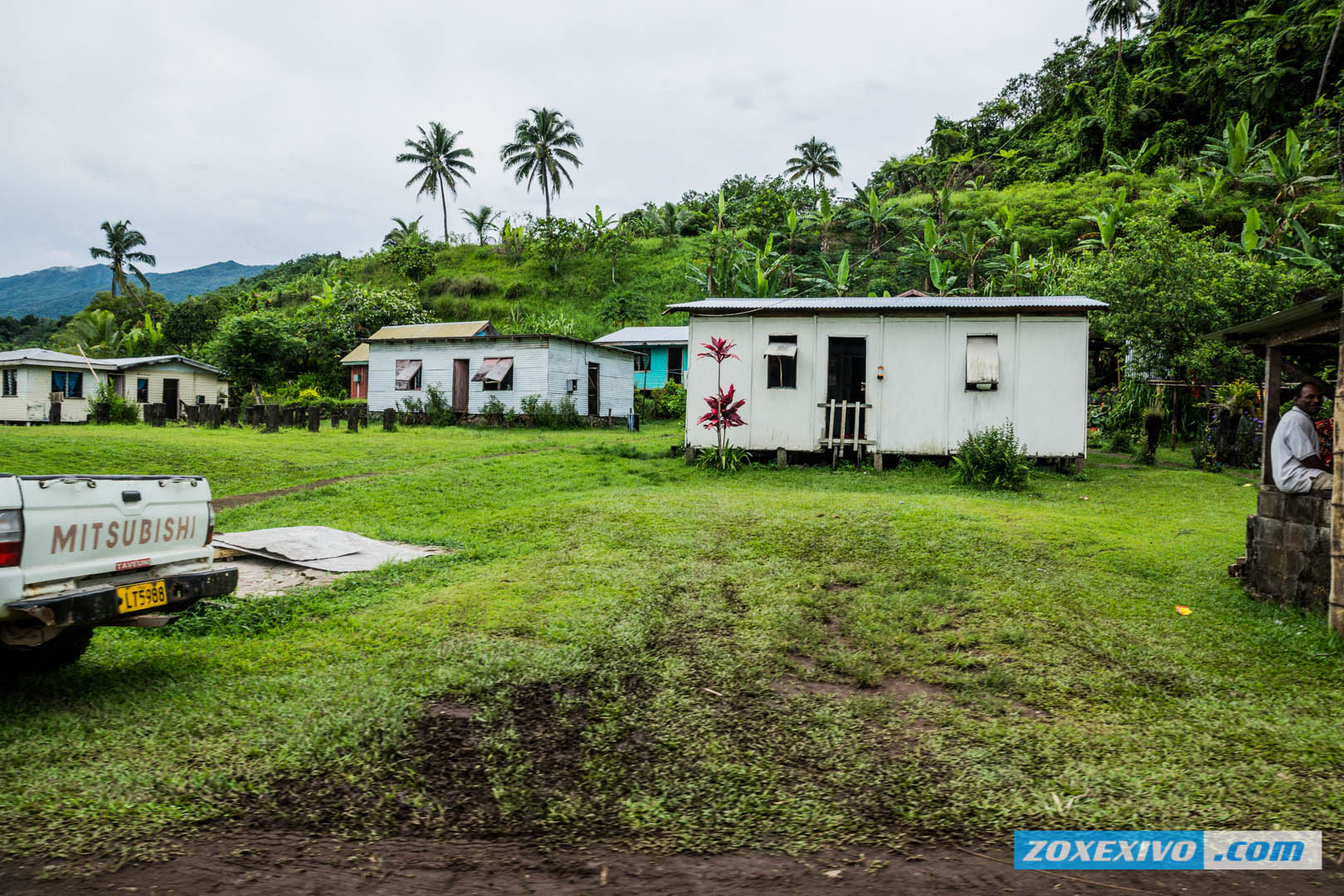 Some photos from the territory, which is located next to the hotel Maravu.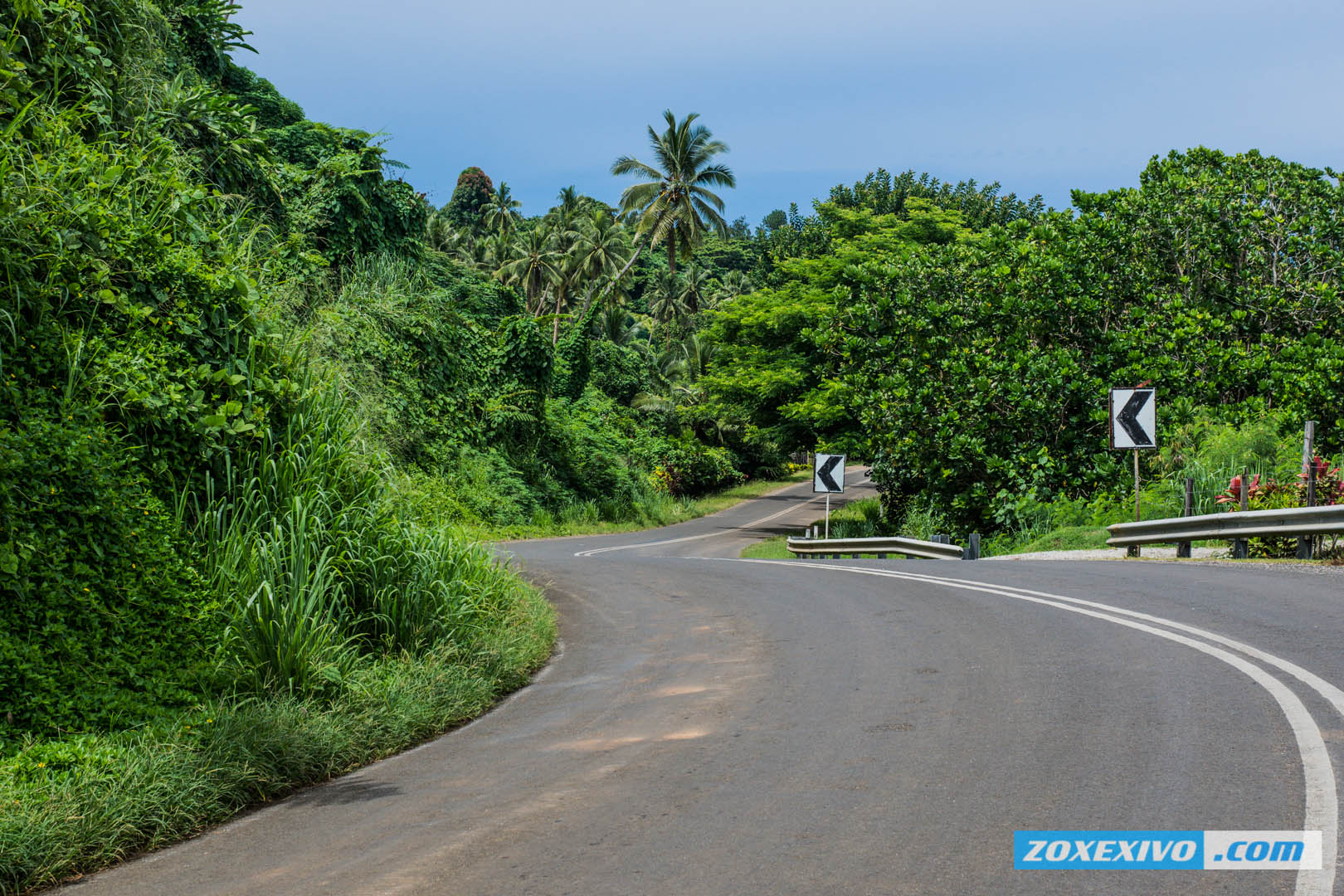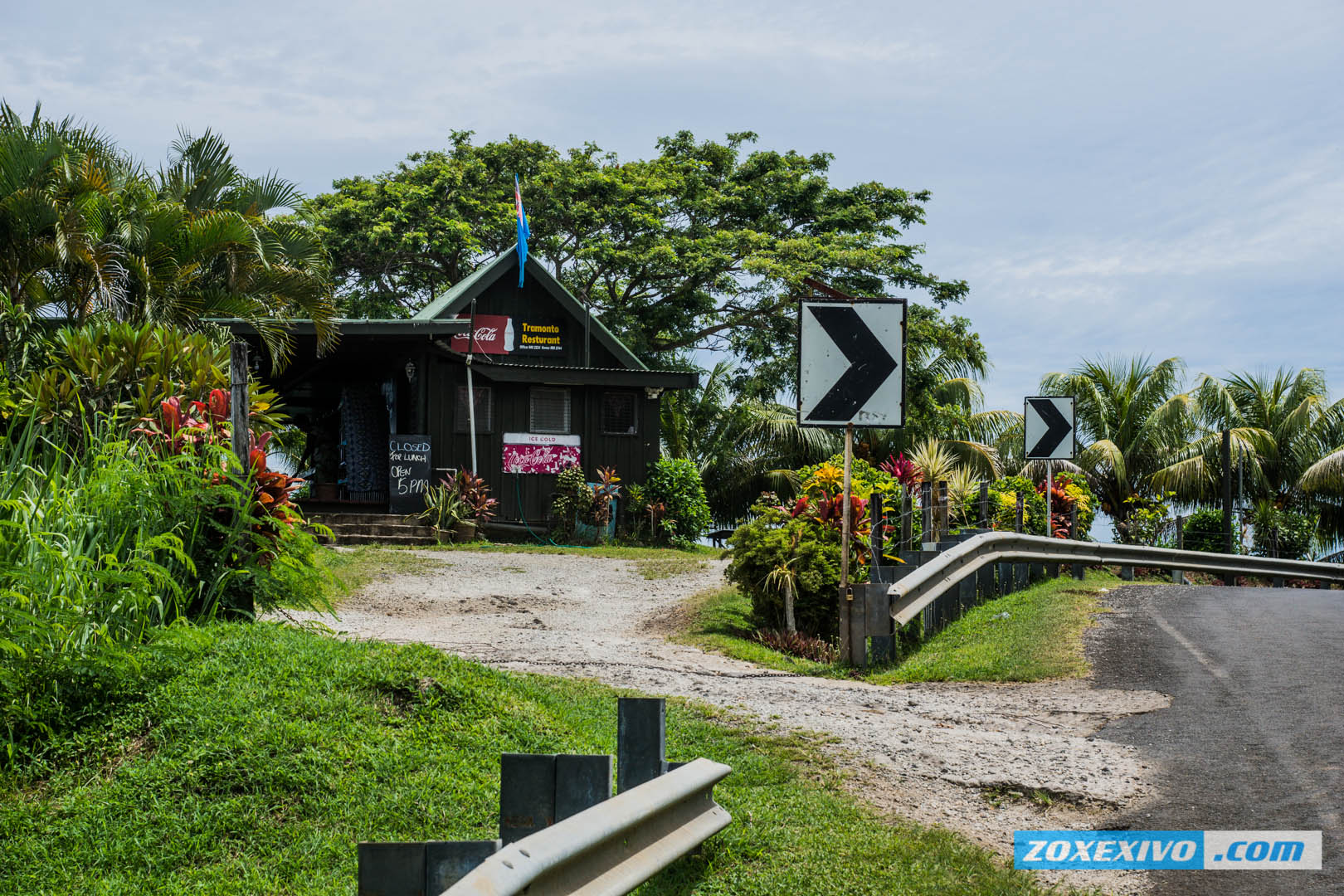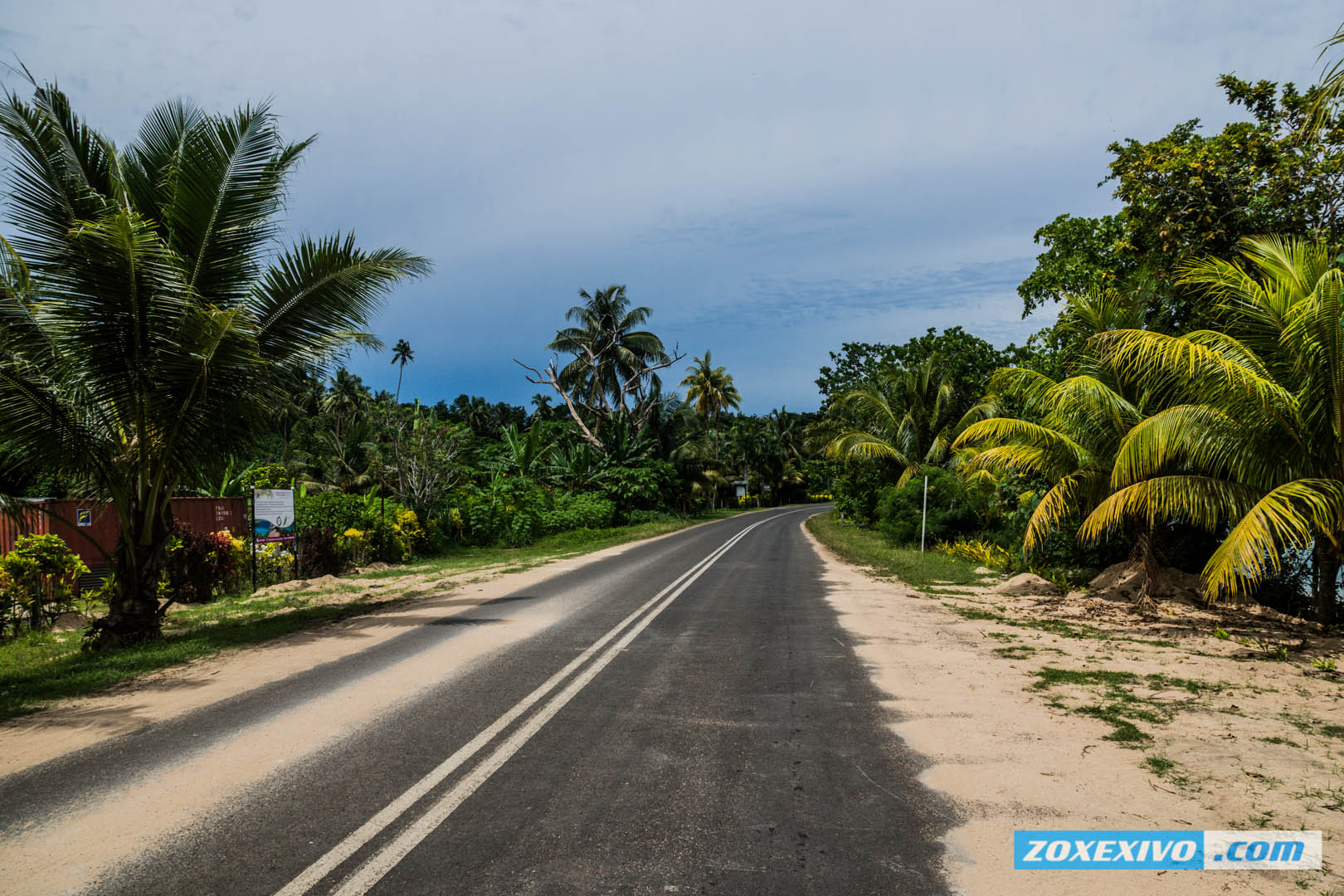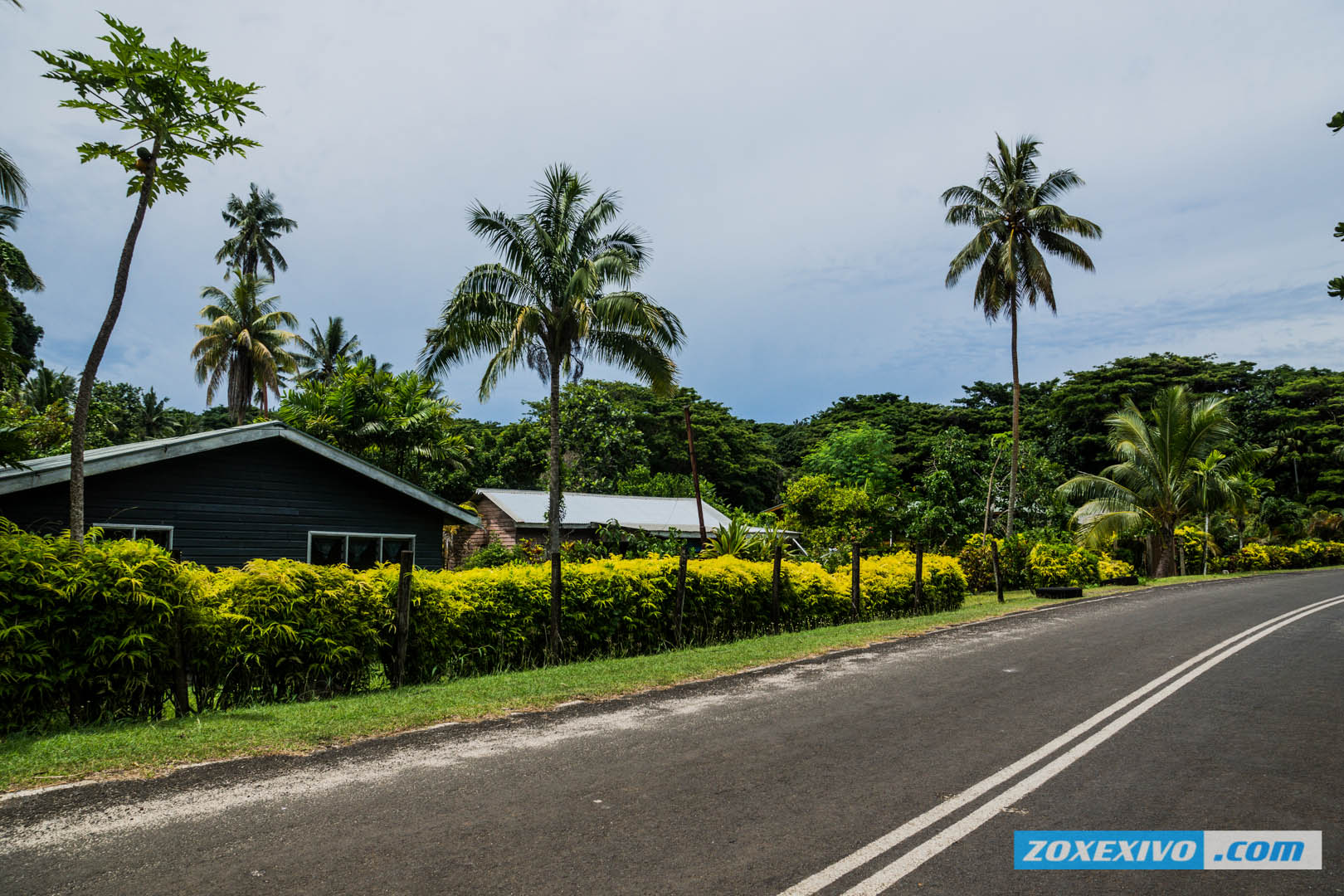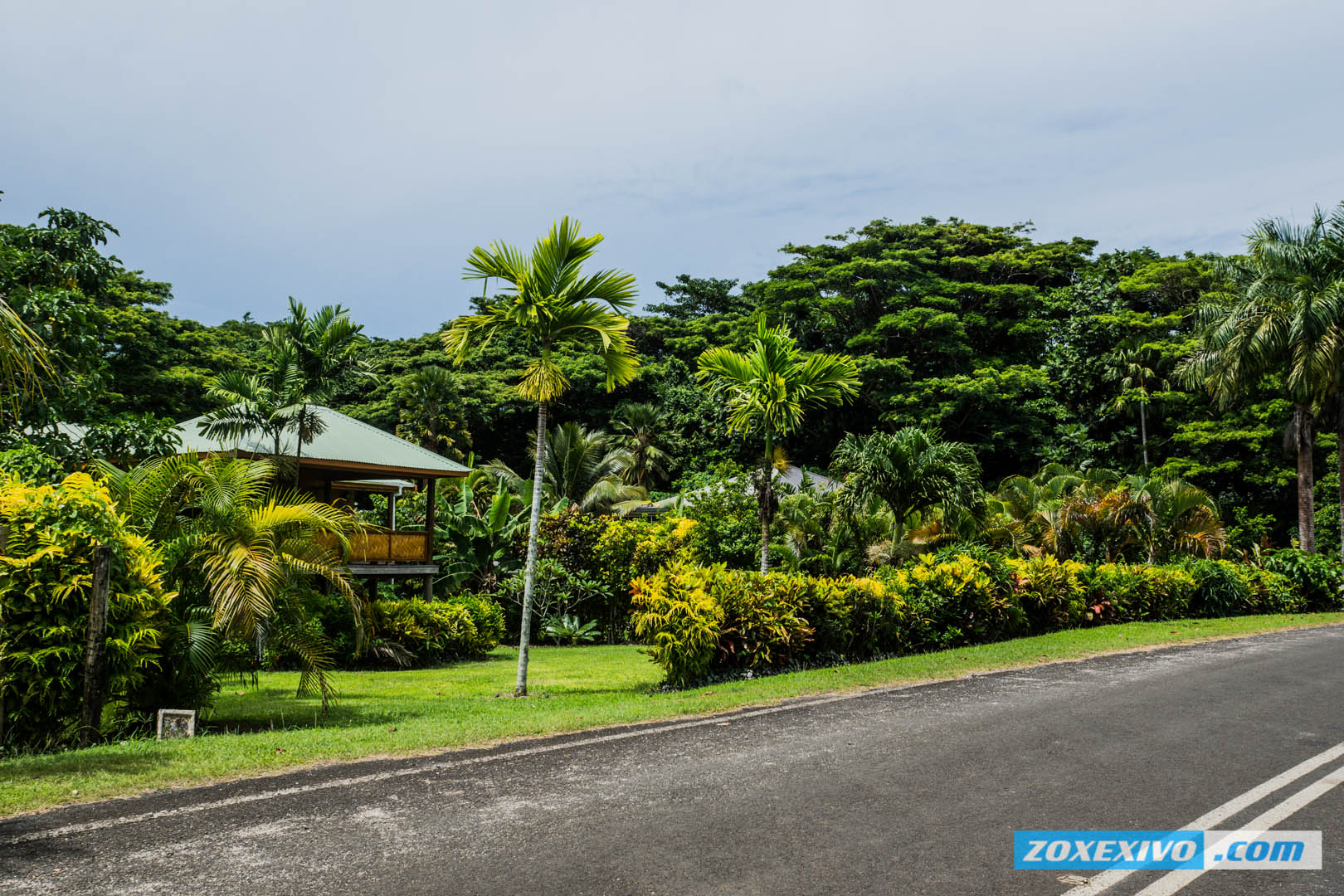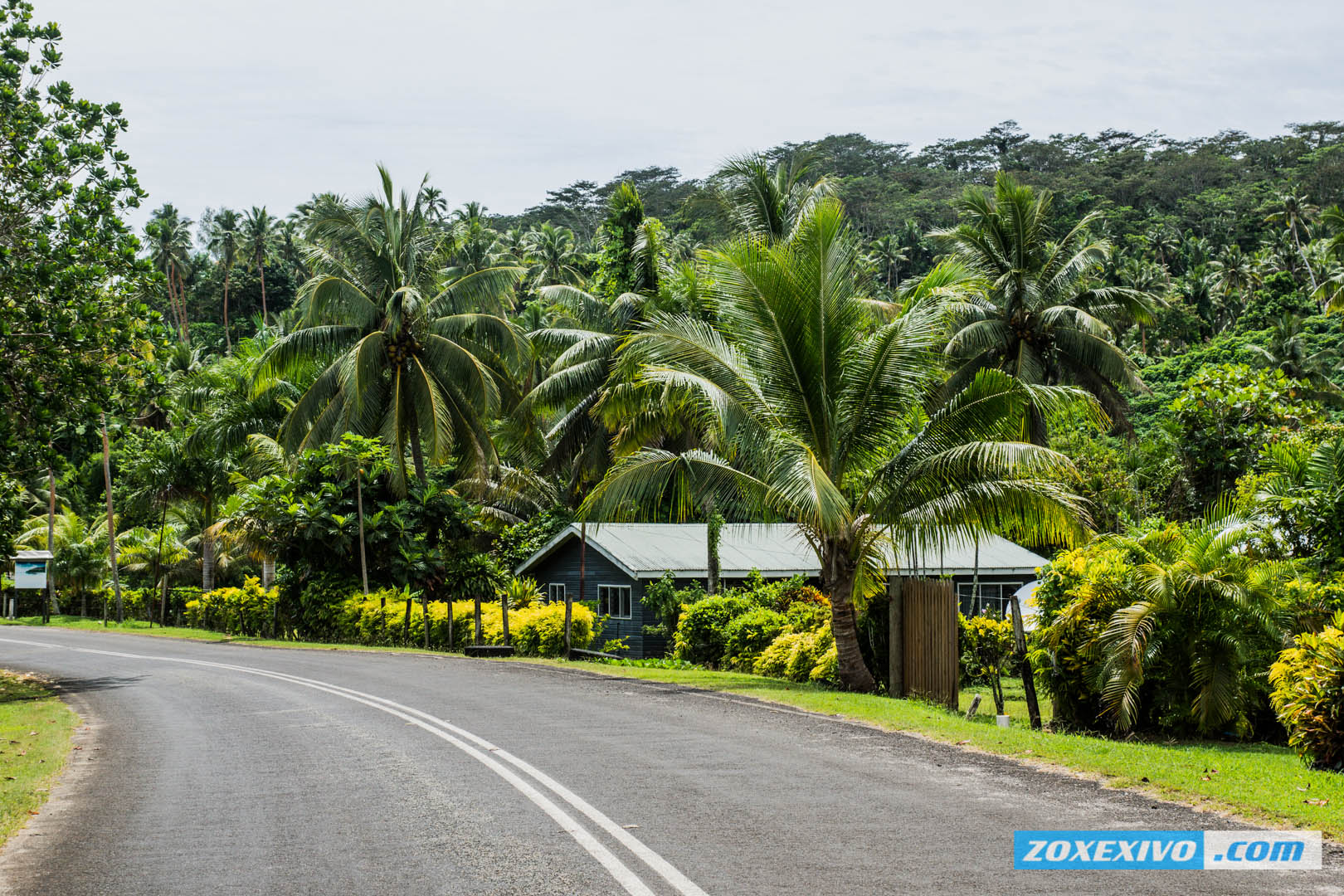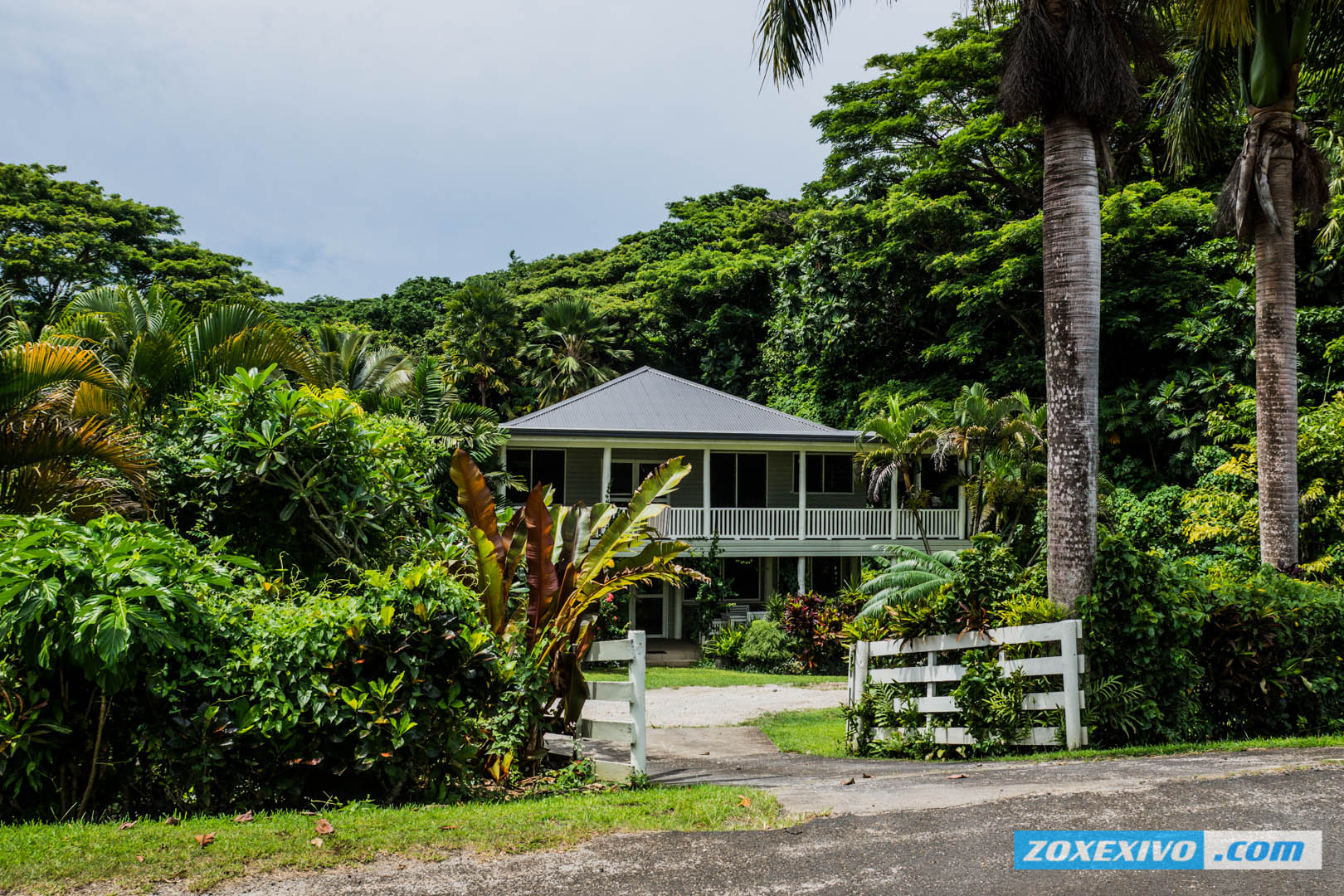 Capital Taveuni - Somosomo Village. On large maps you will not find it. Located in the middle of the northern part of the island. Very picturesque village with beautifully decorated houses and its stunning atmosphere.
You can take the bus for the same $ 2, and can be for $ 15-18 by taxi. Are the same as everywhere else kind and smiling people. Beauty!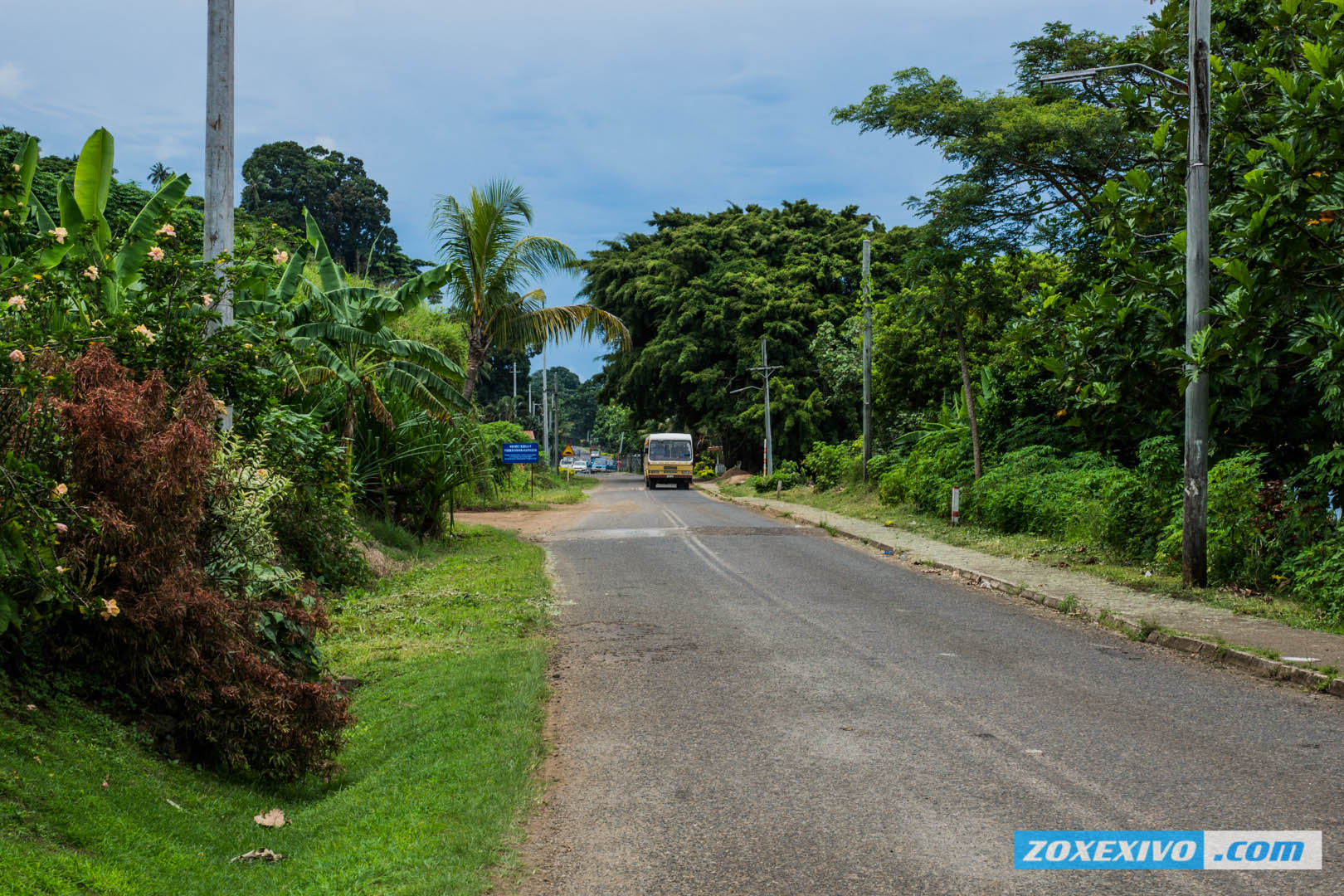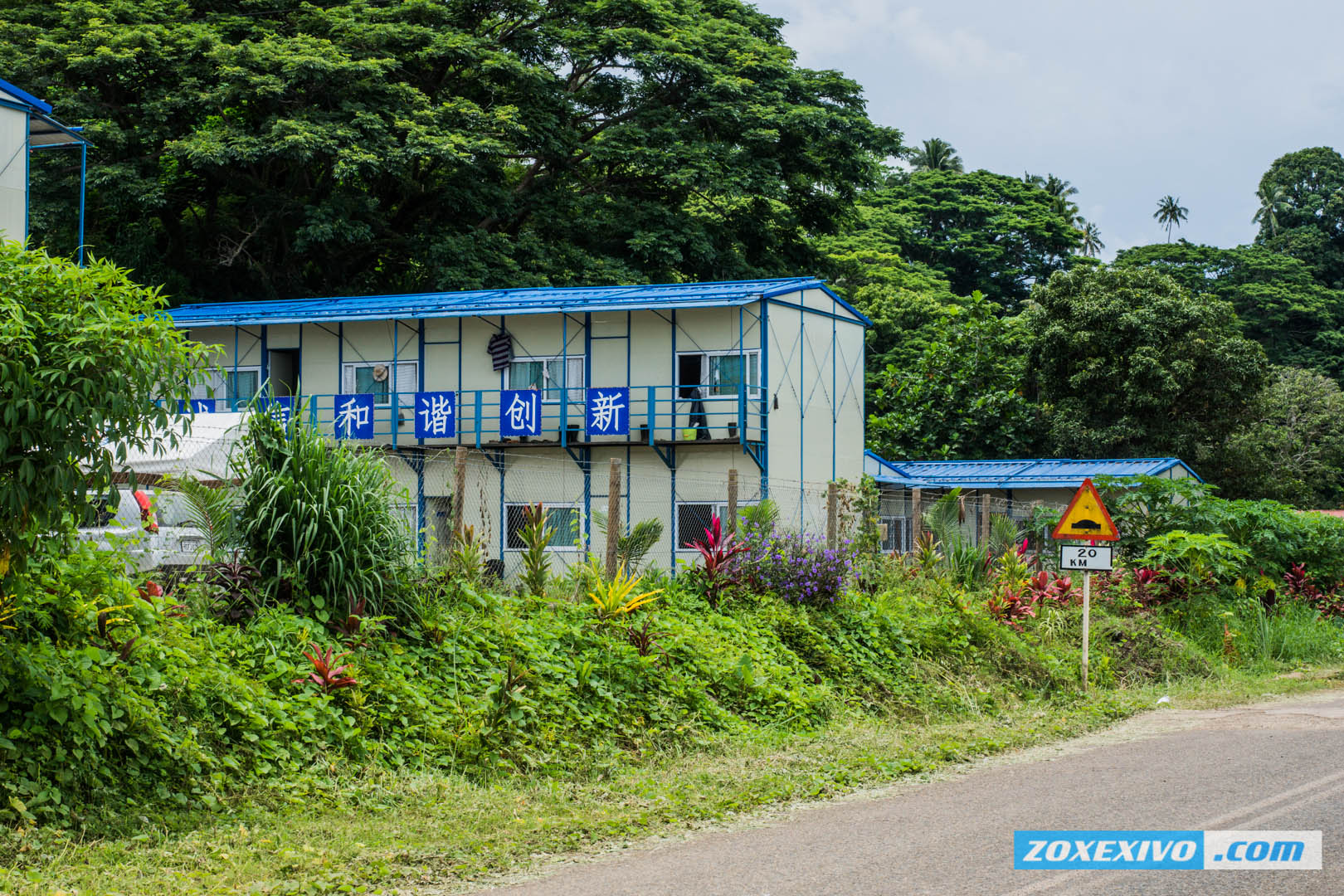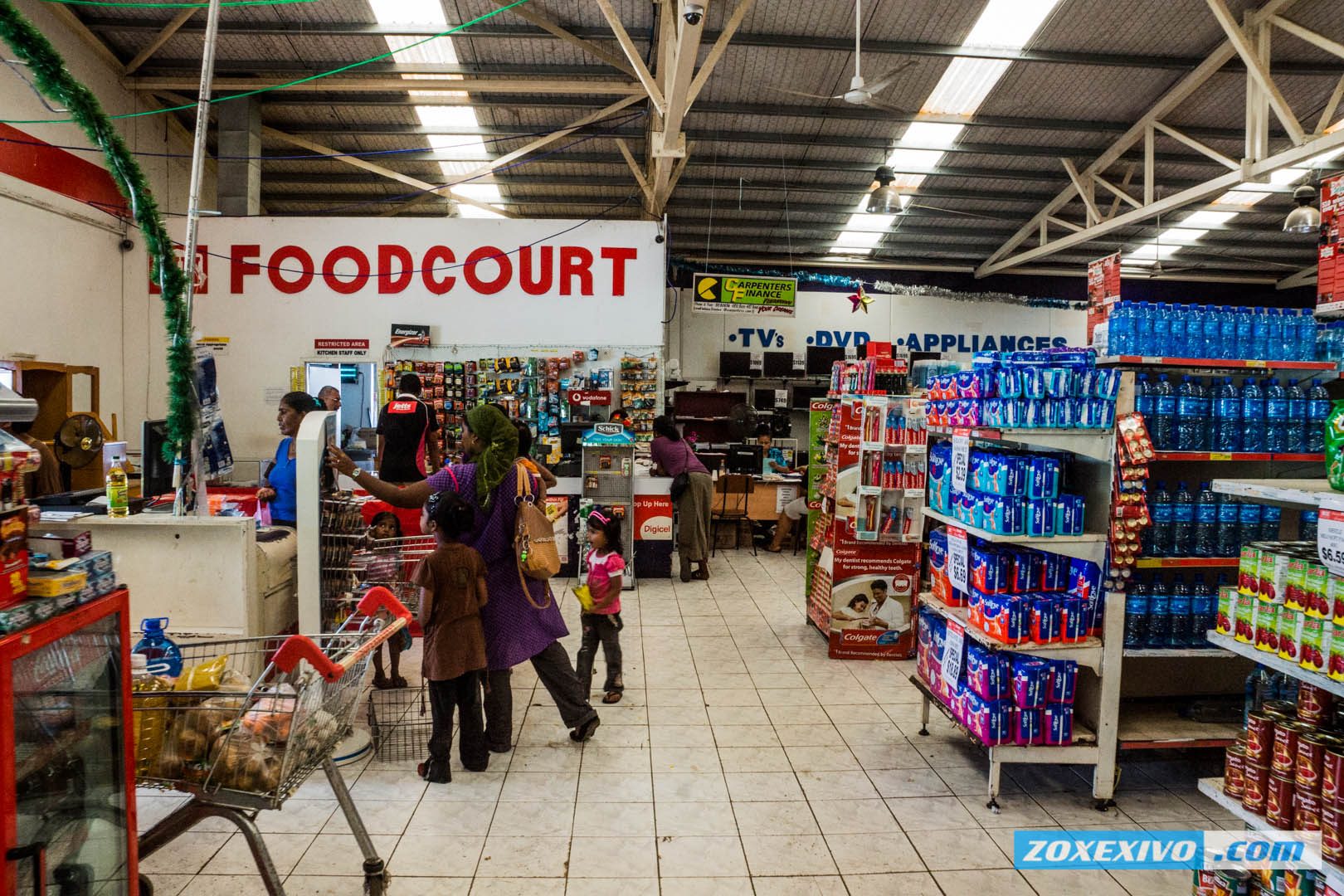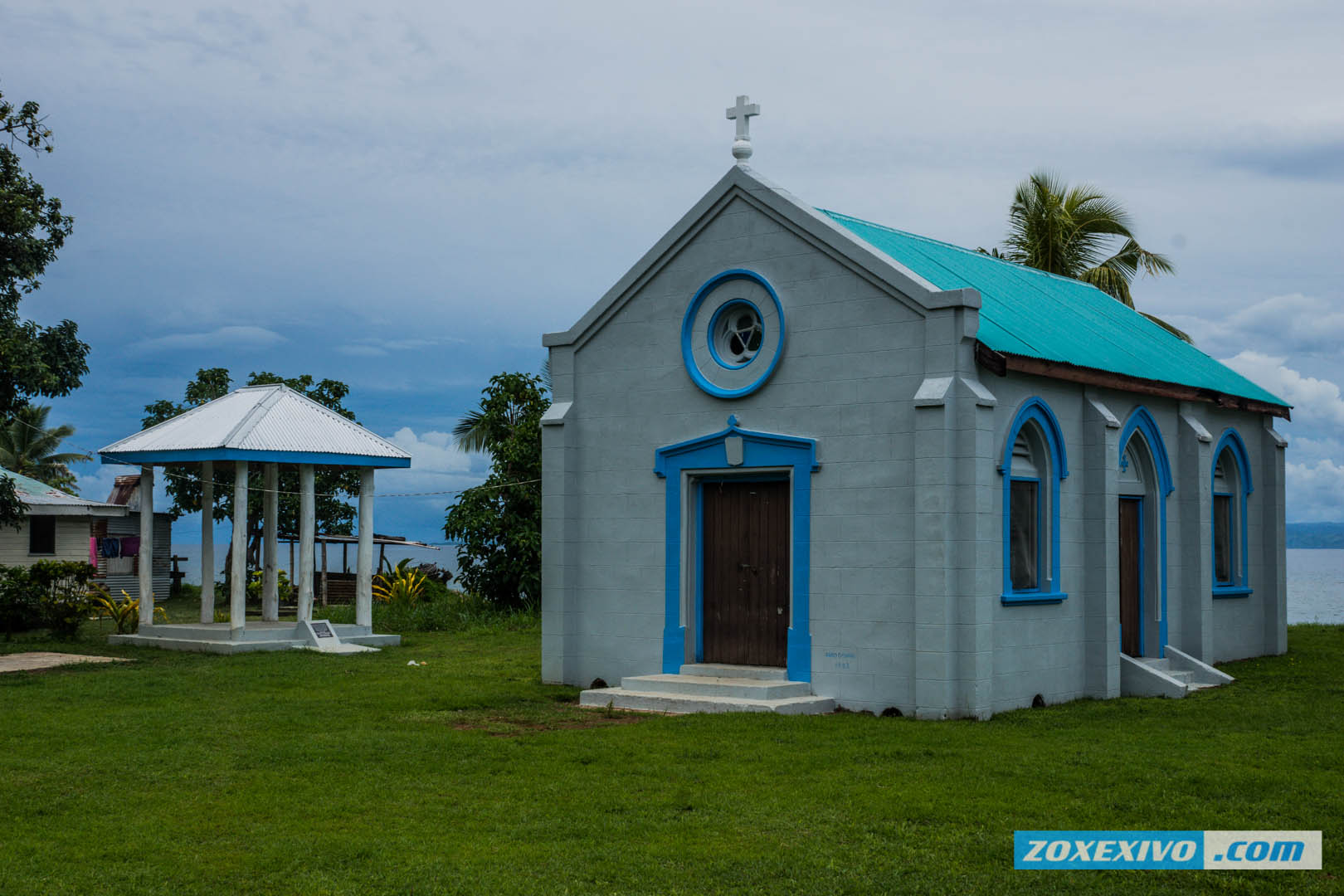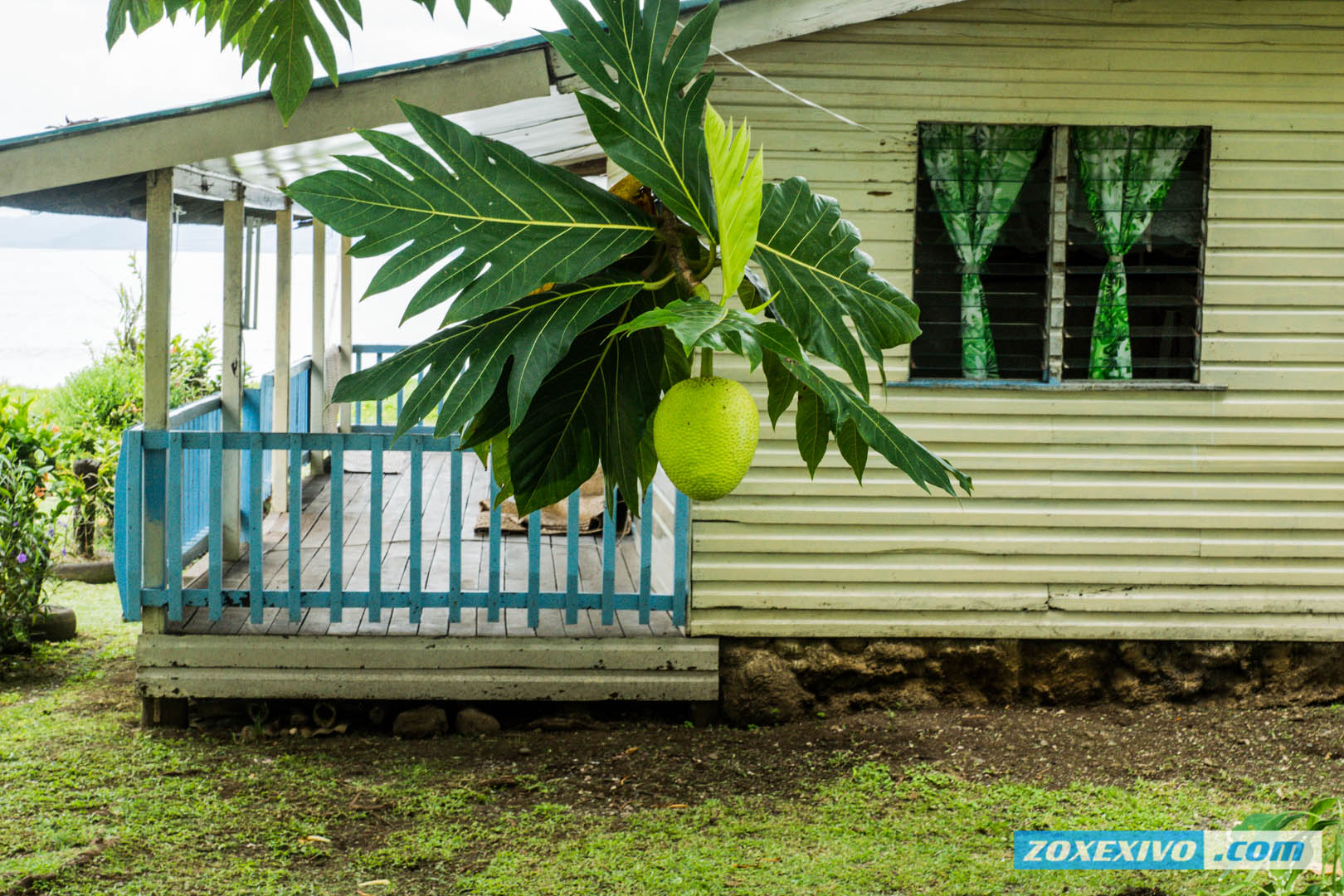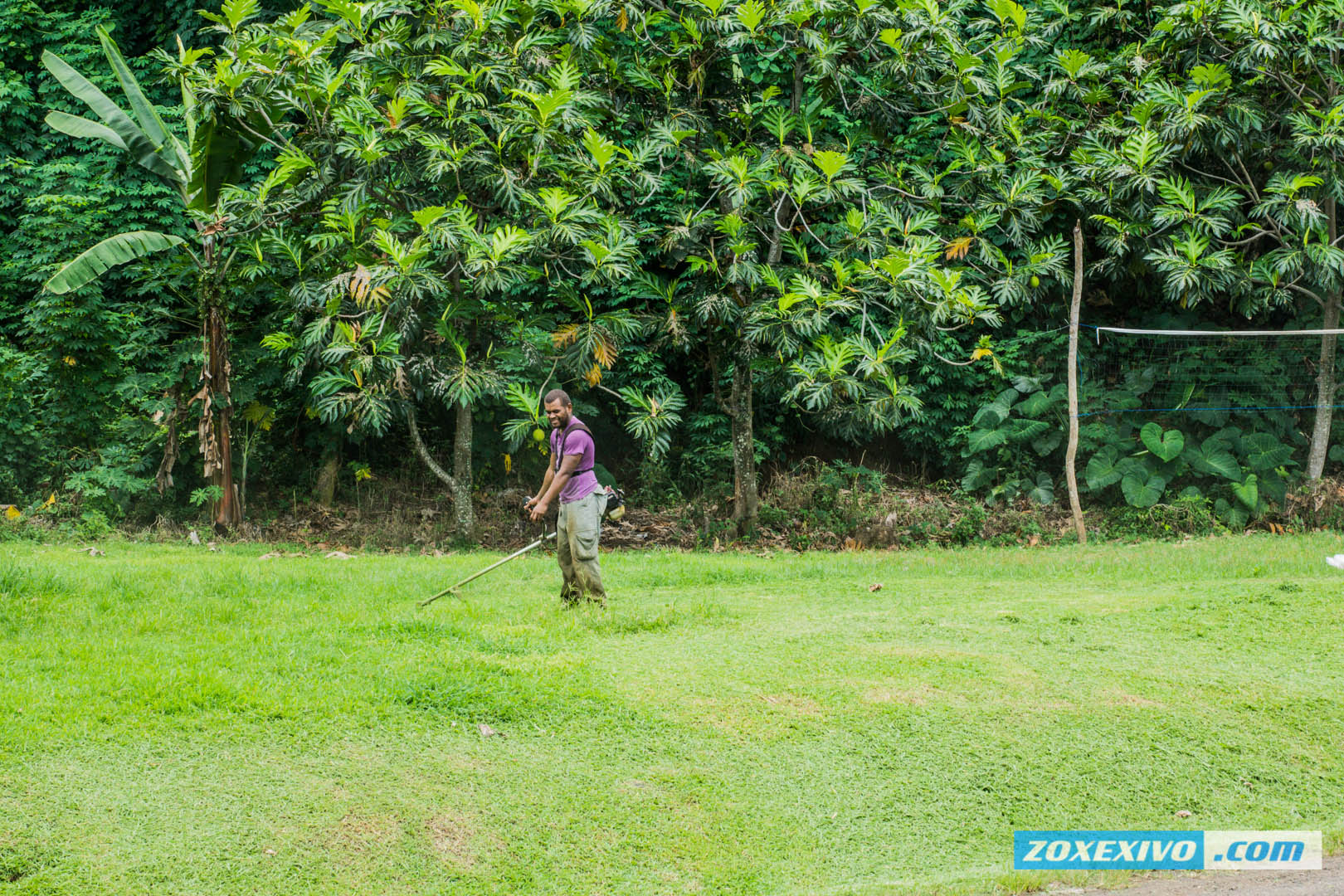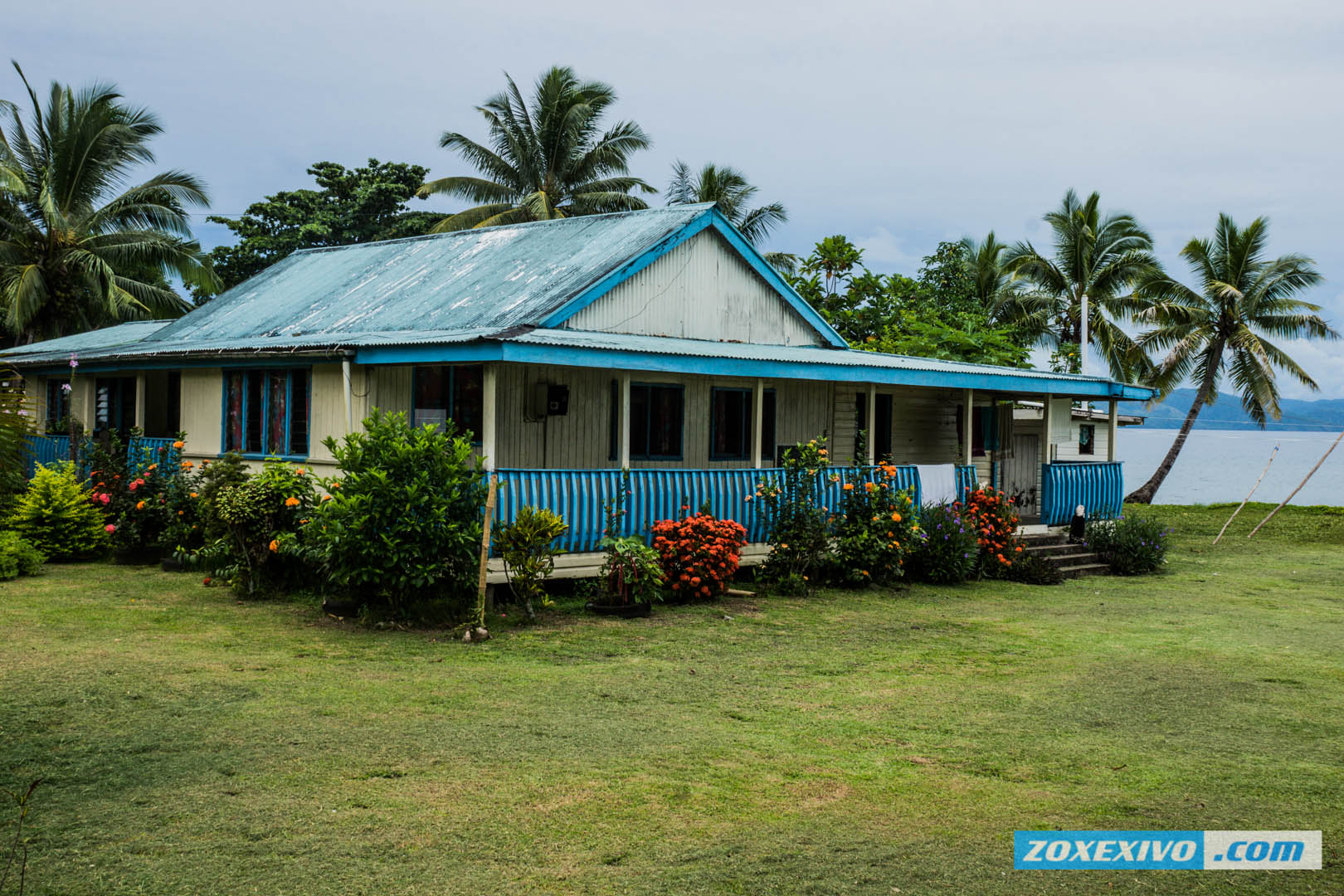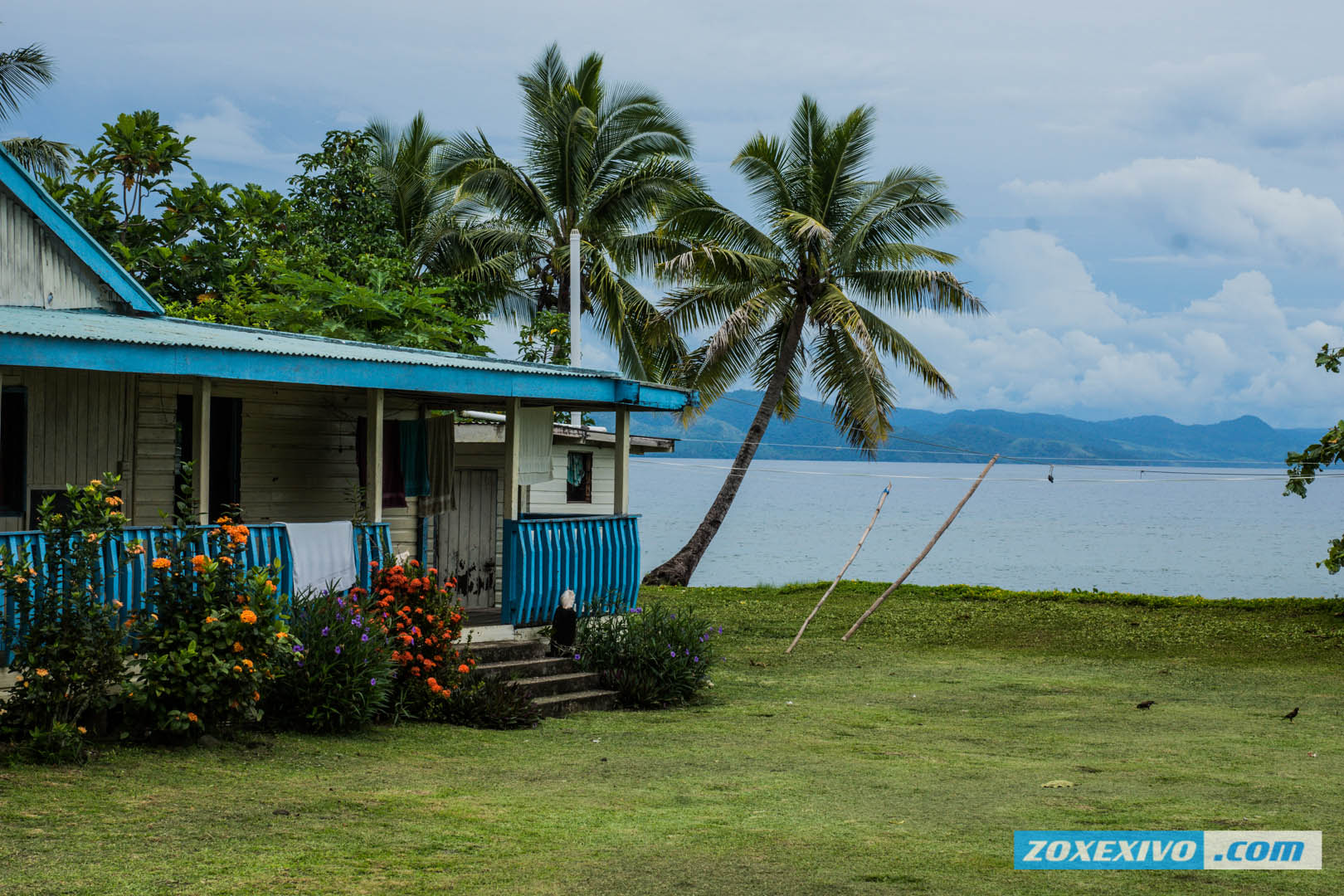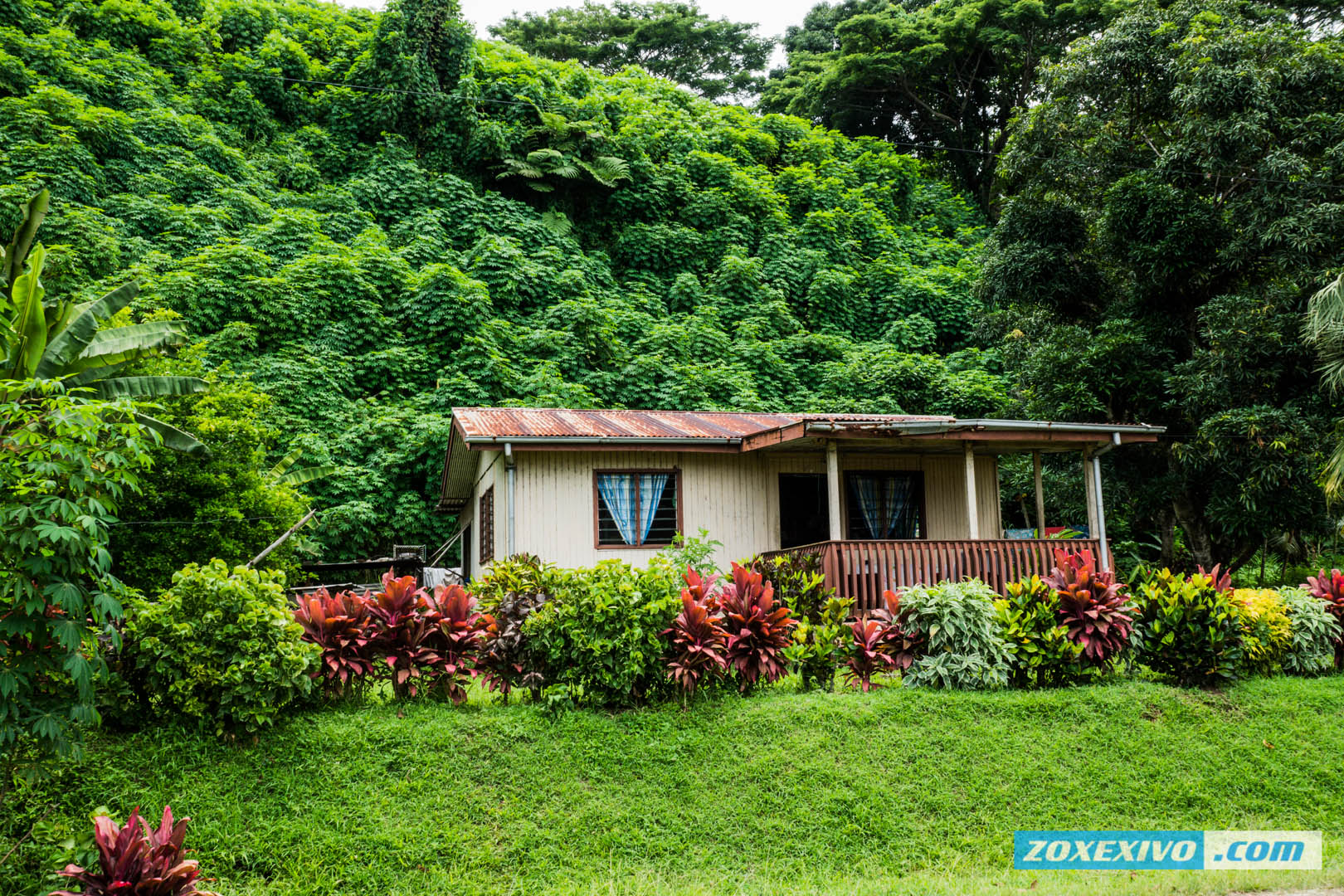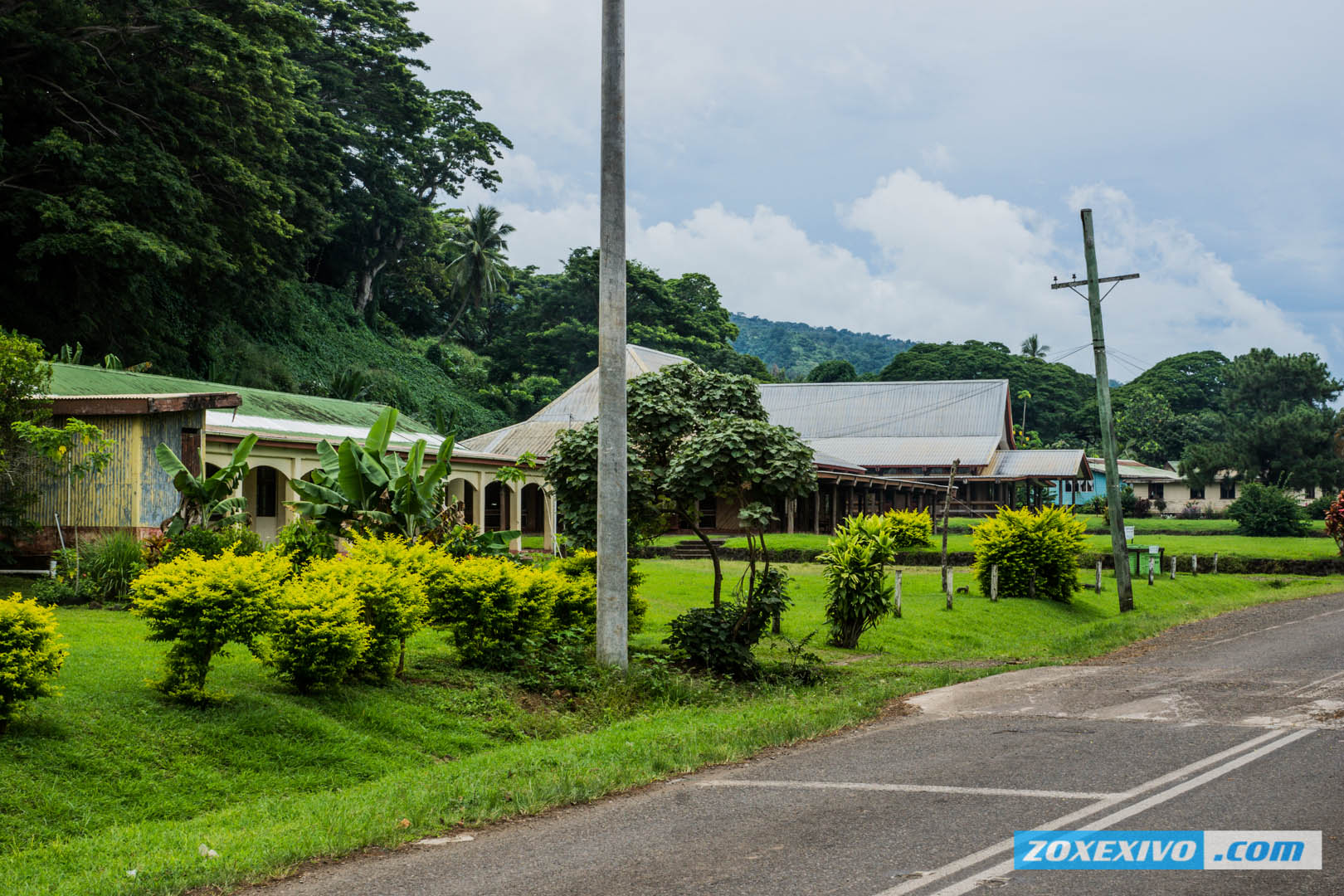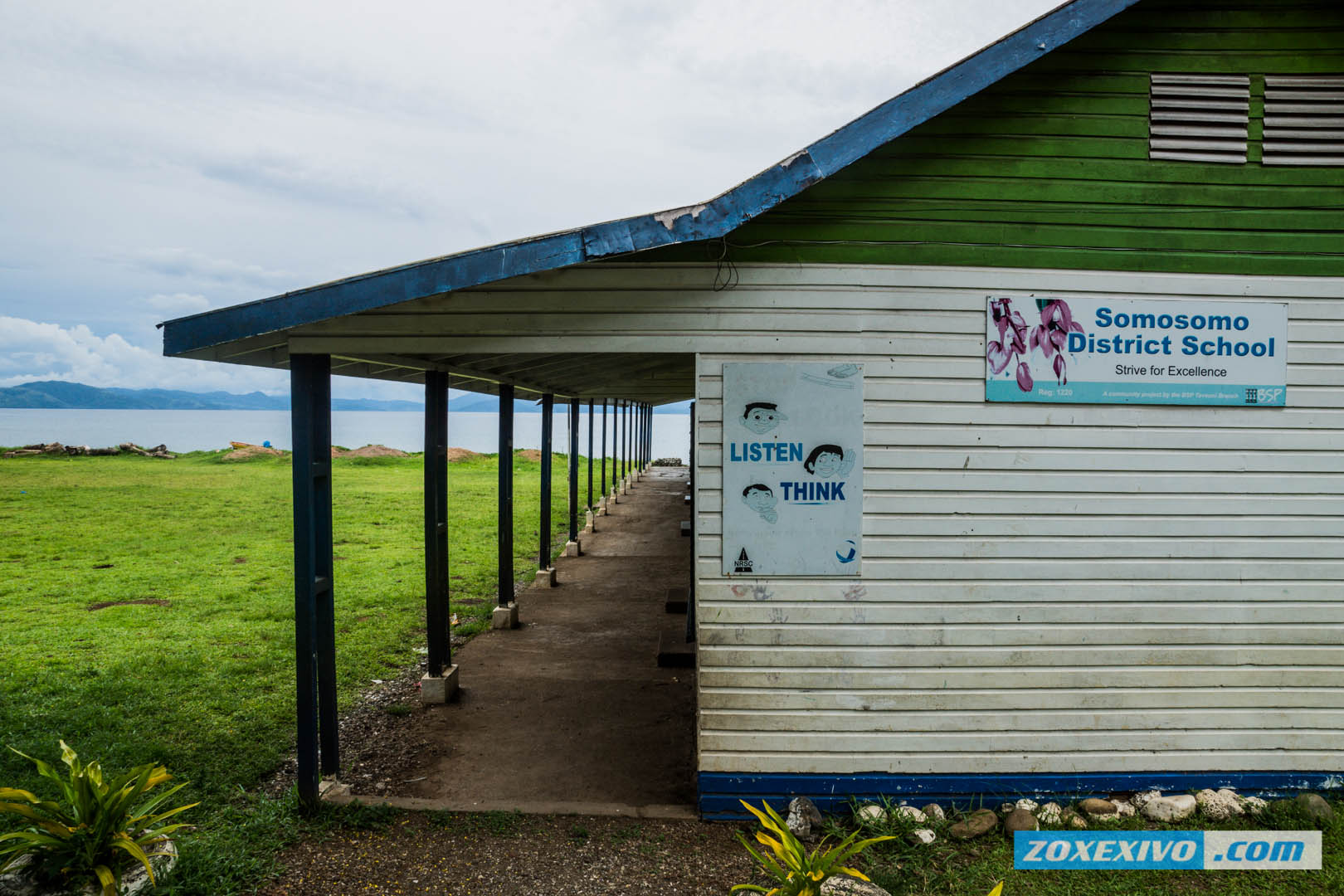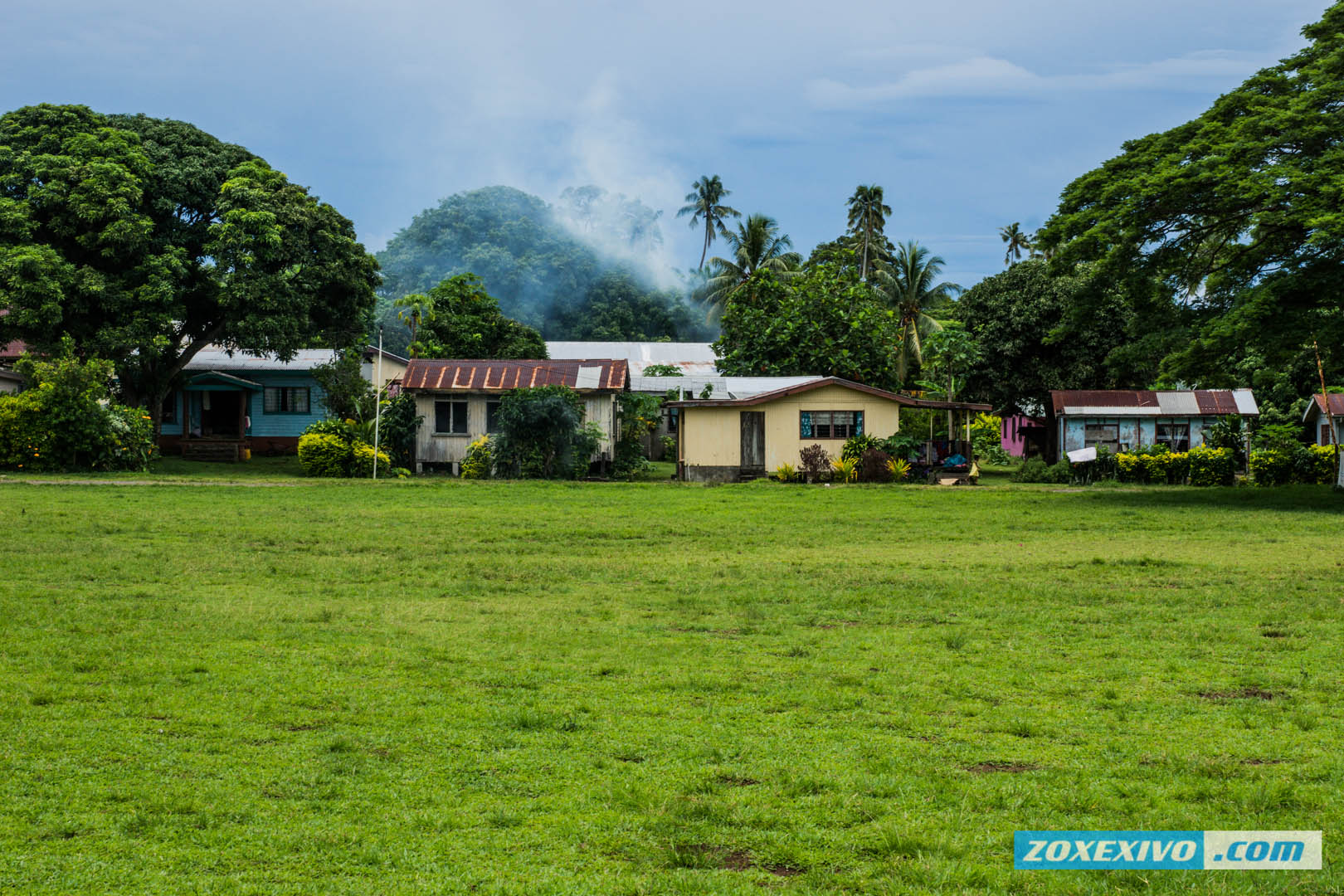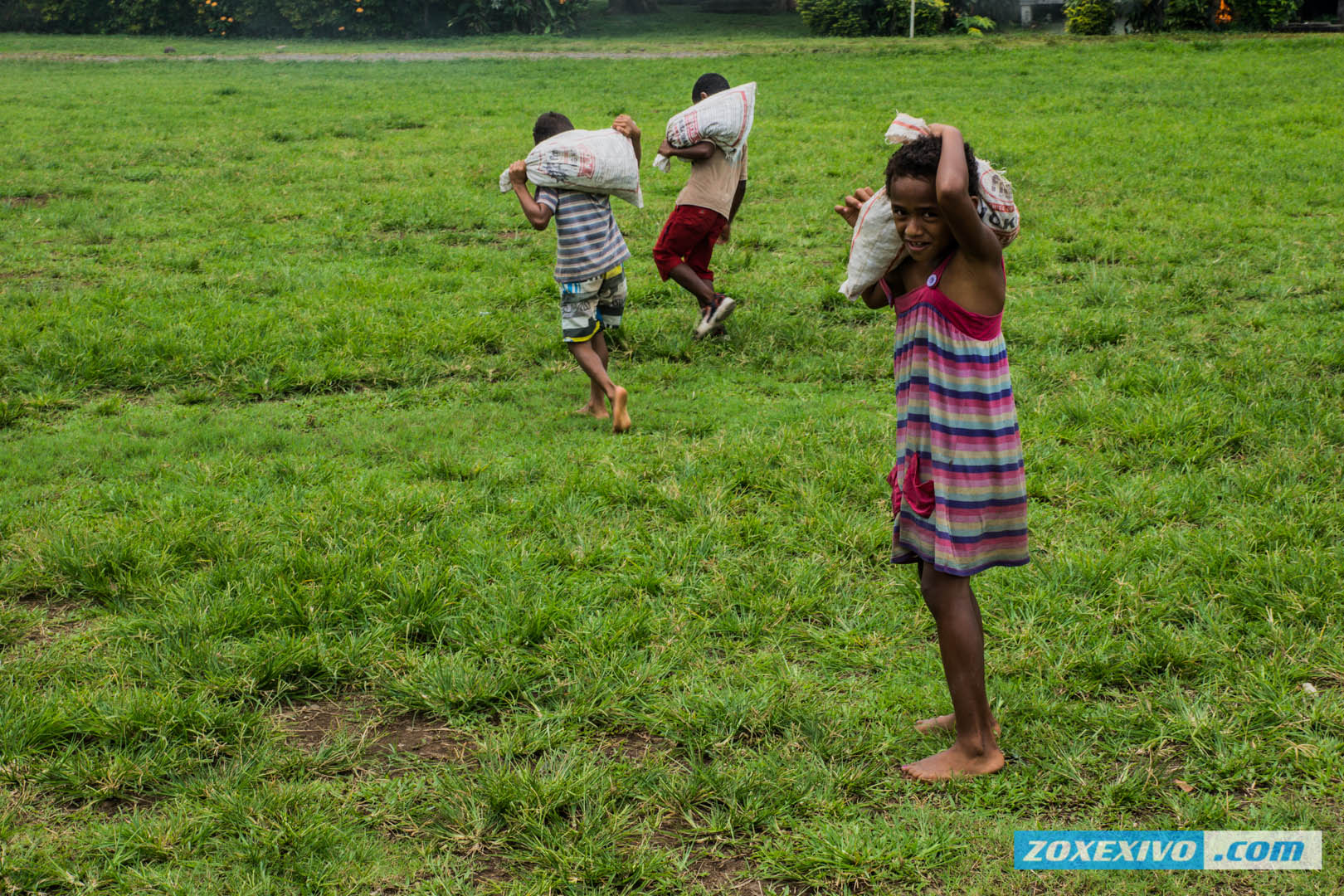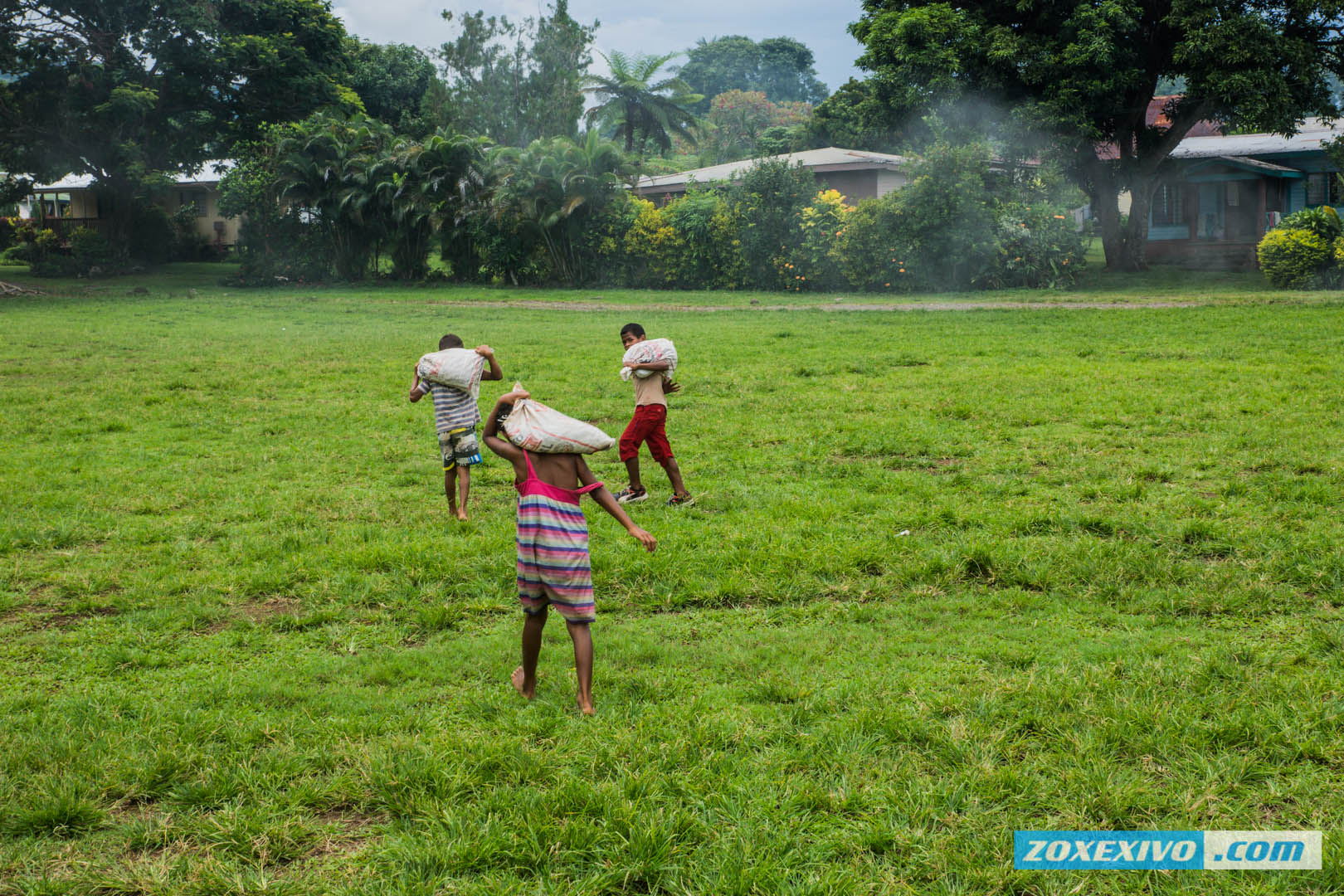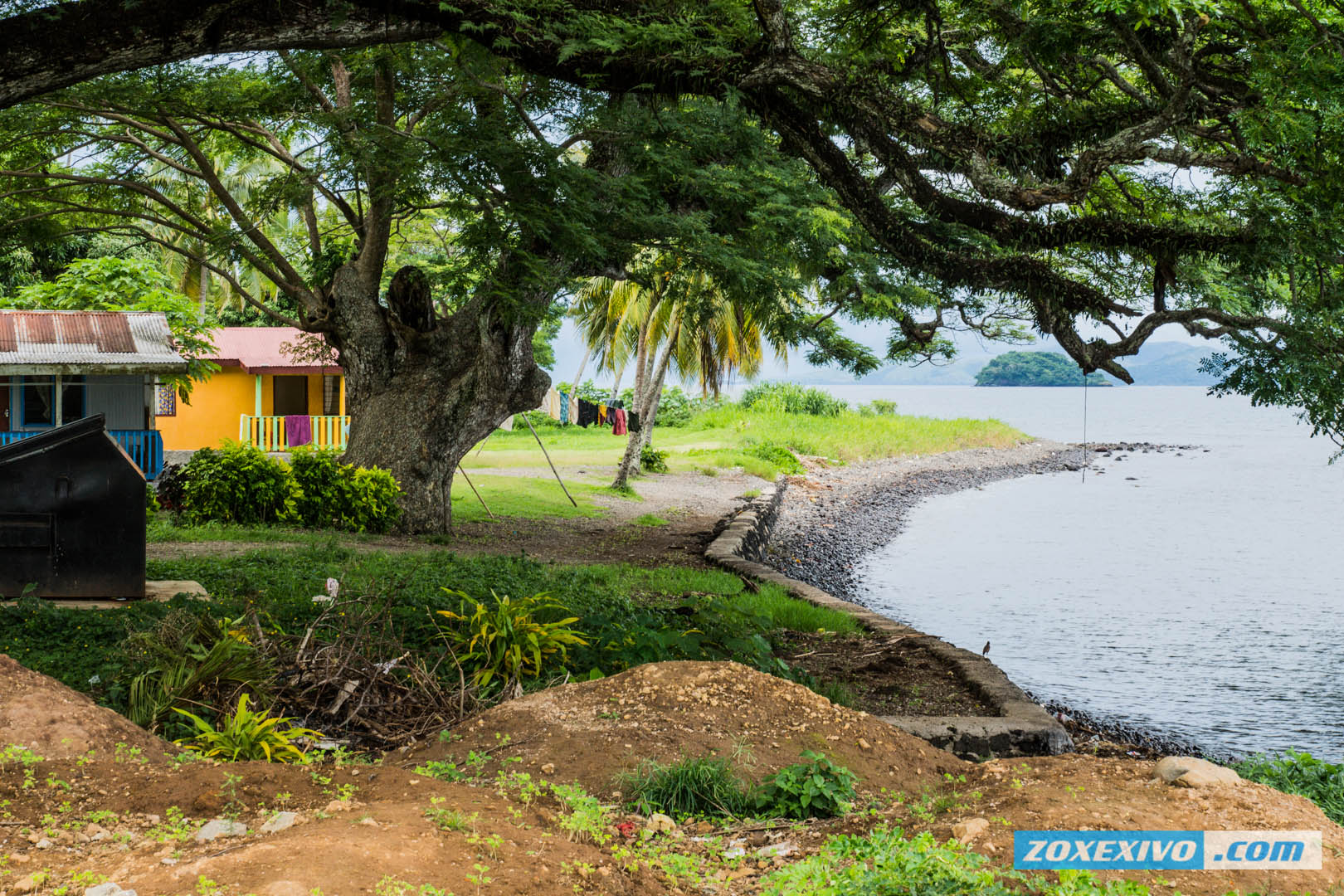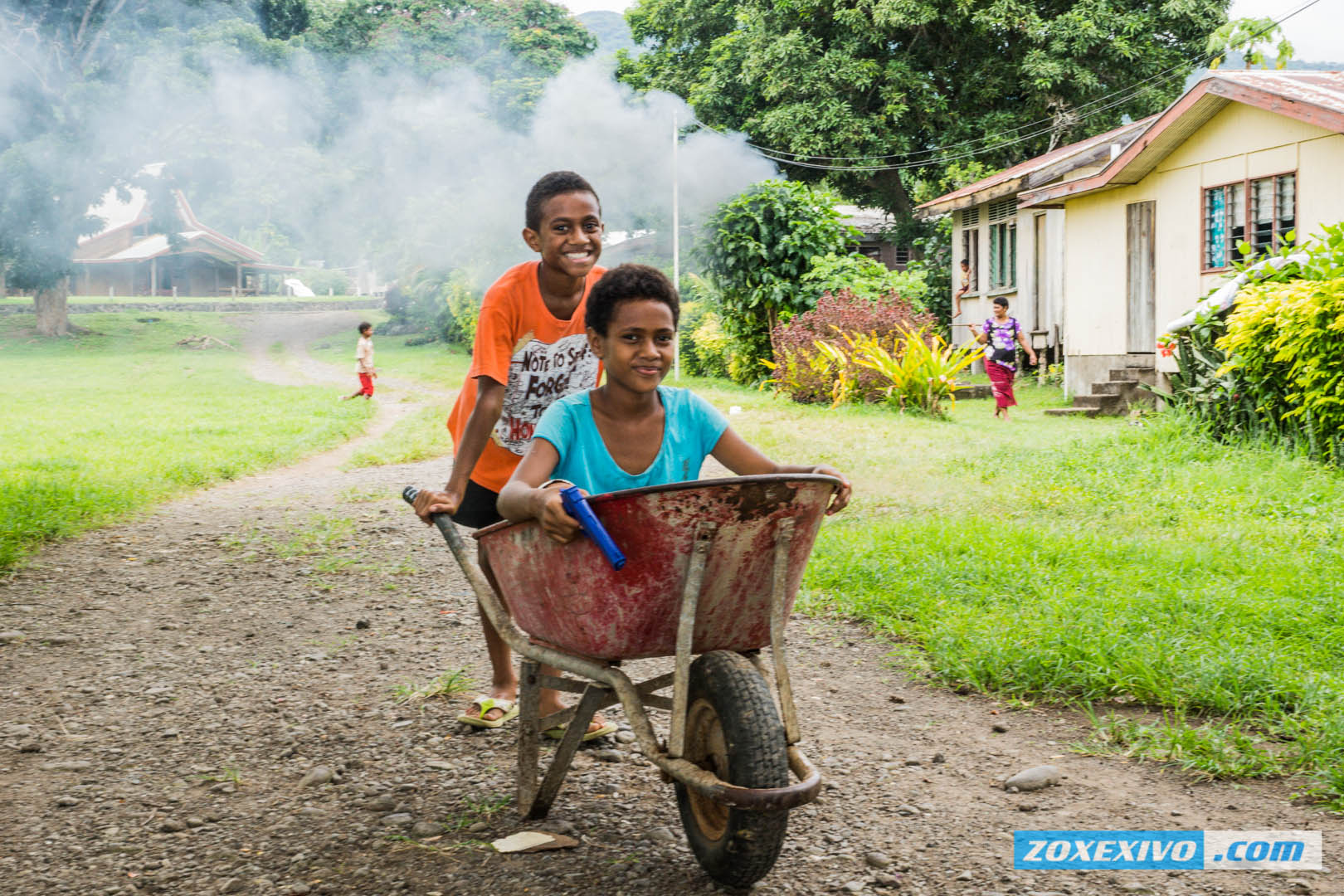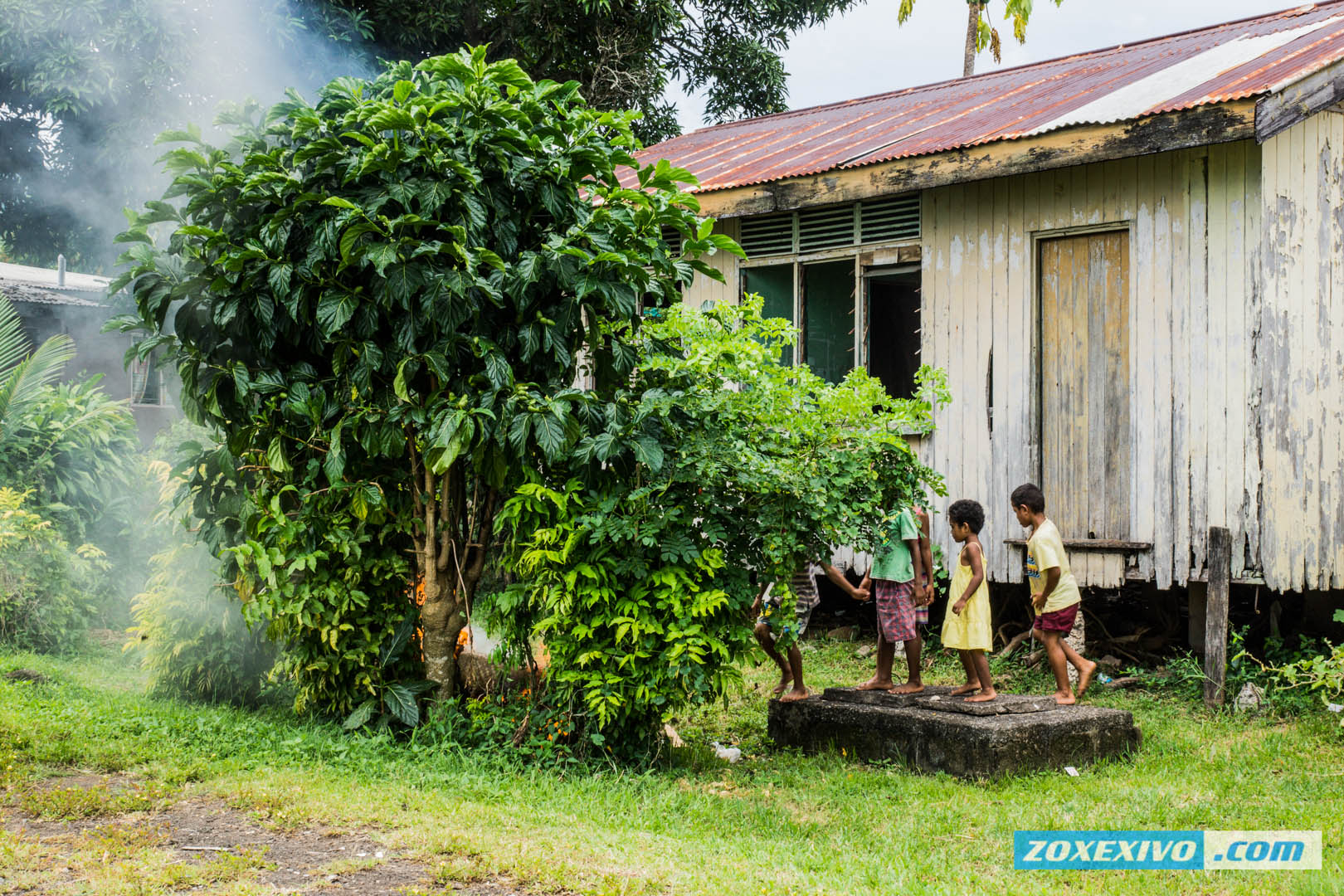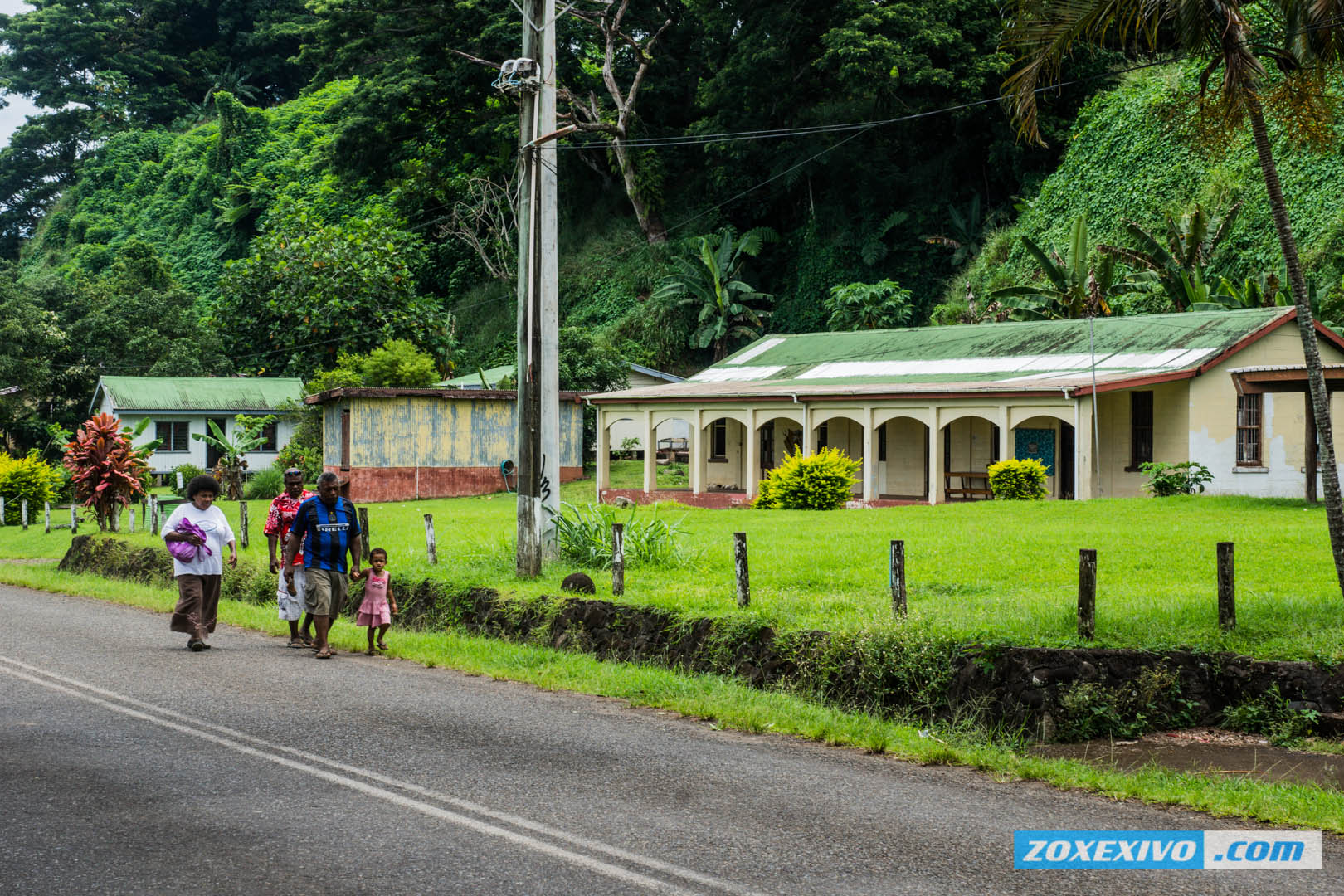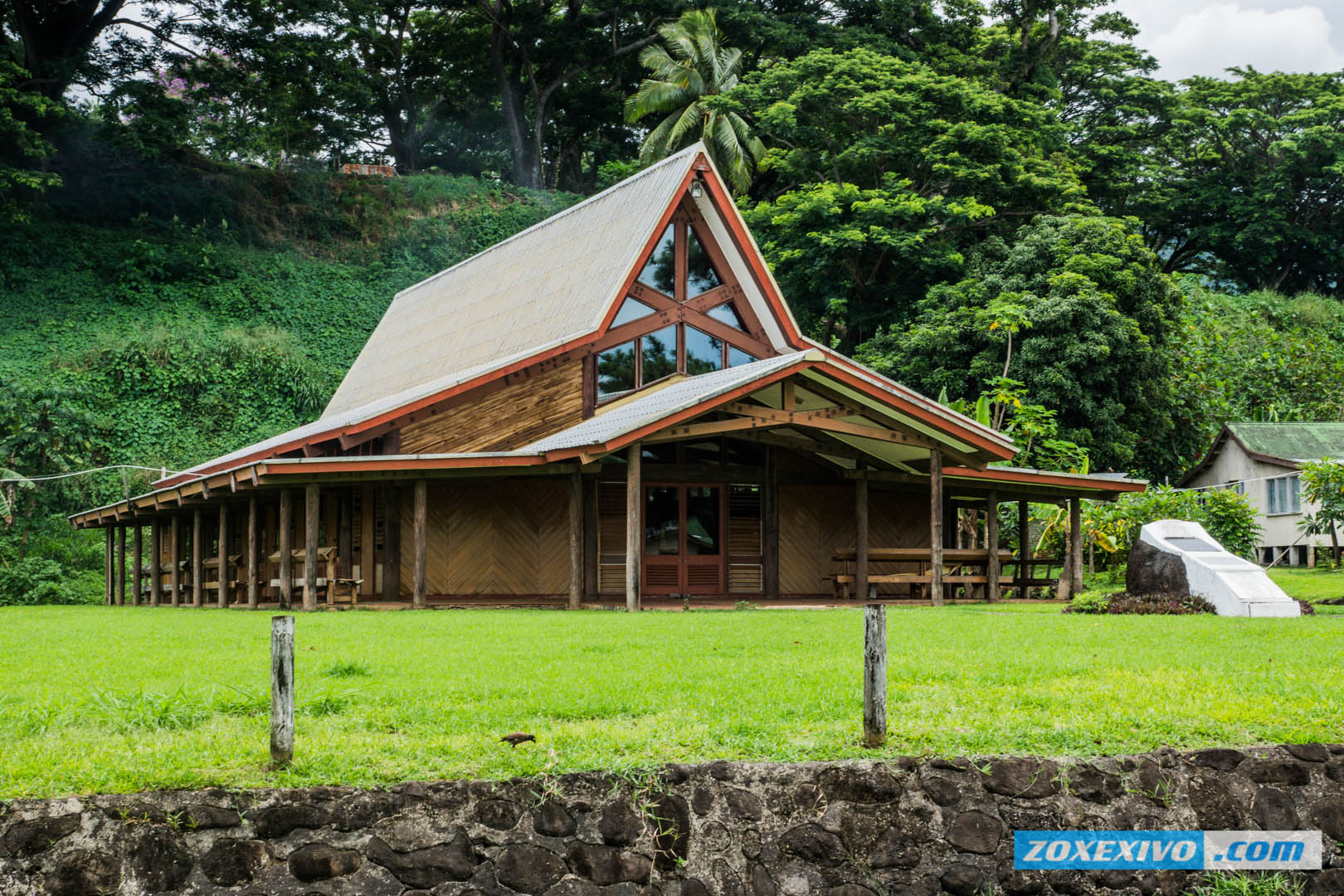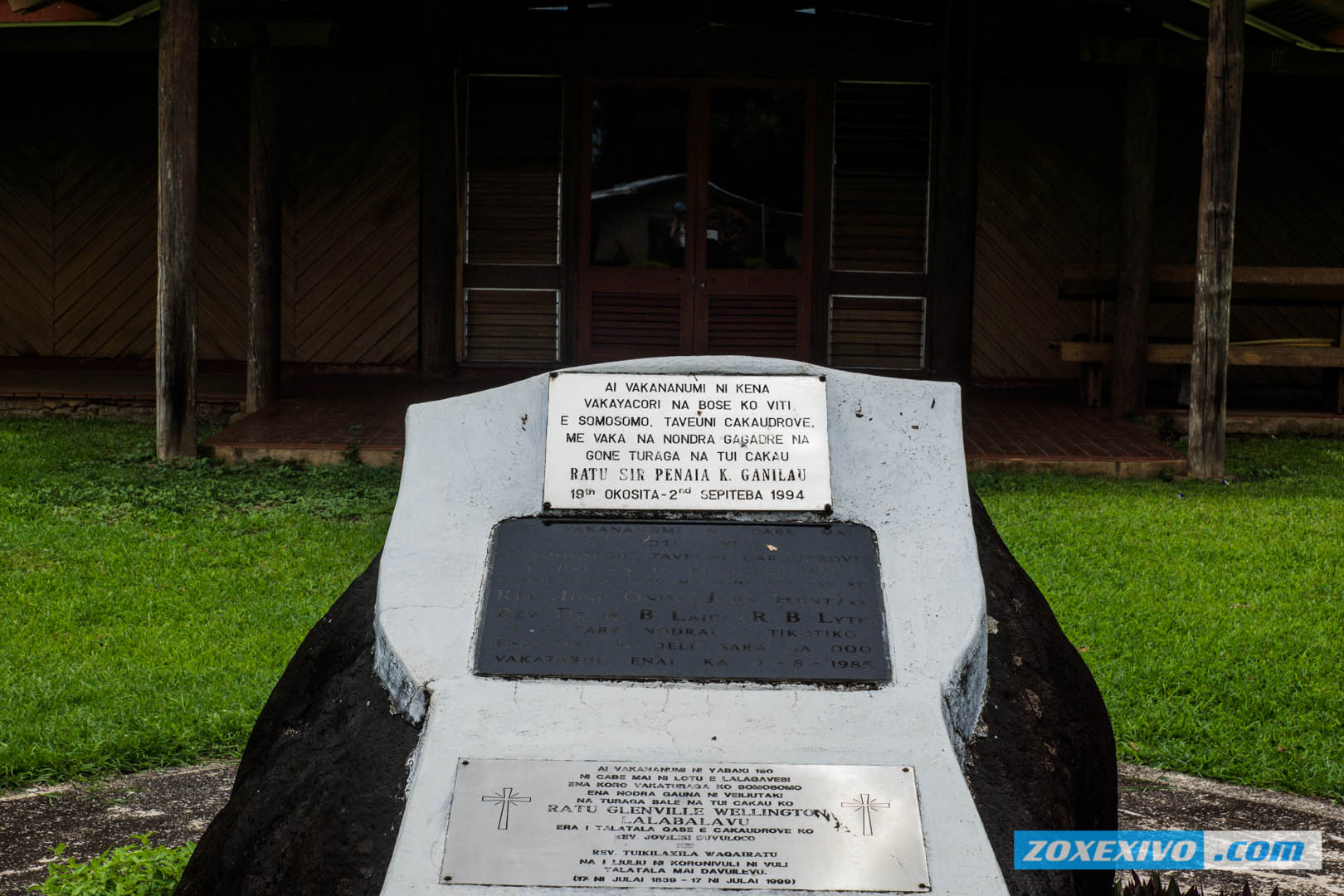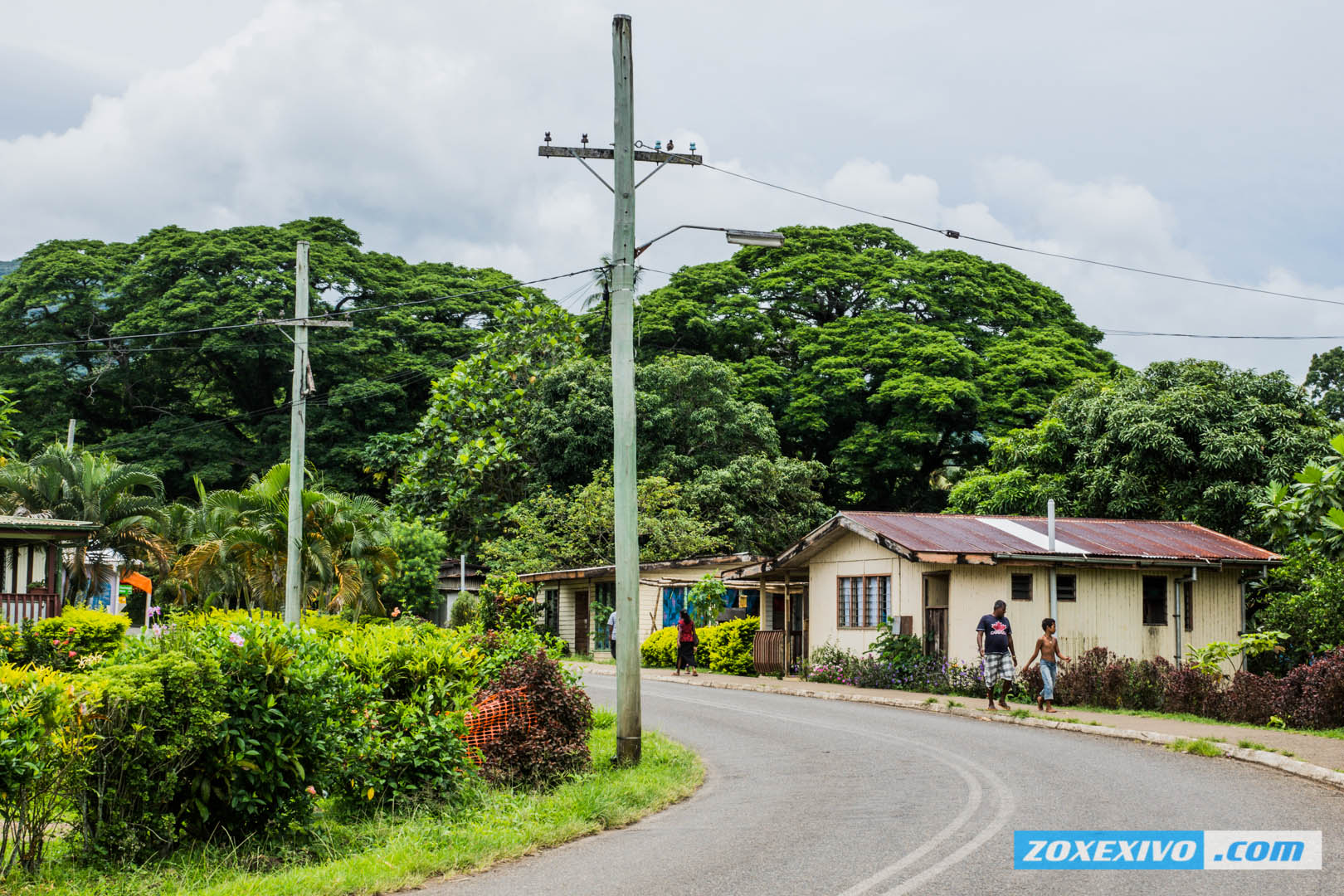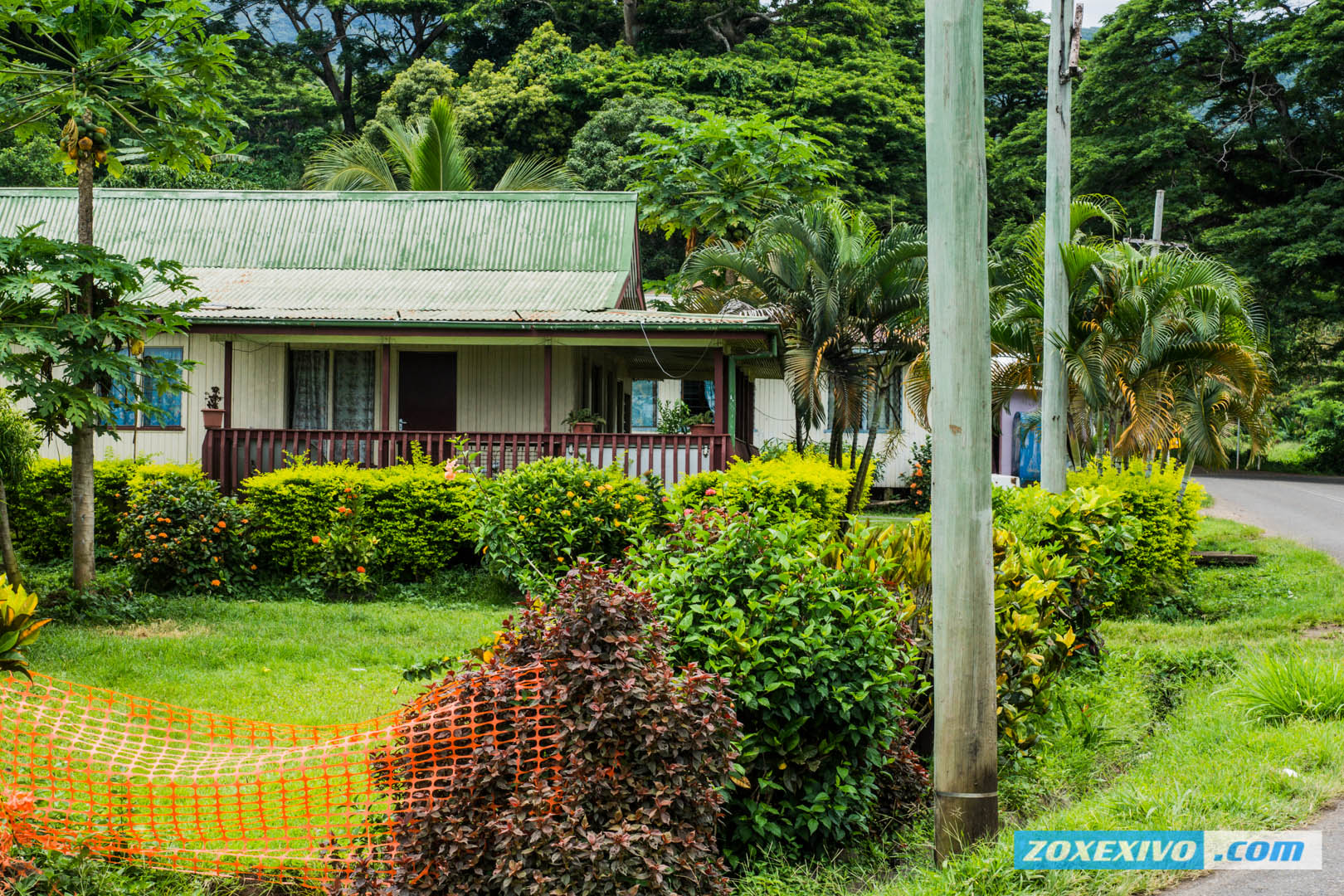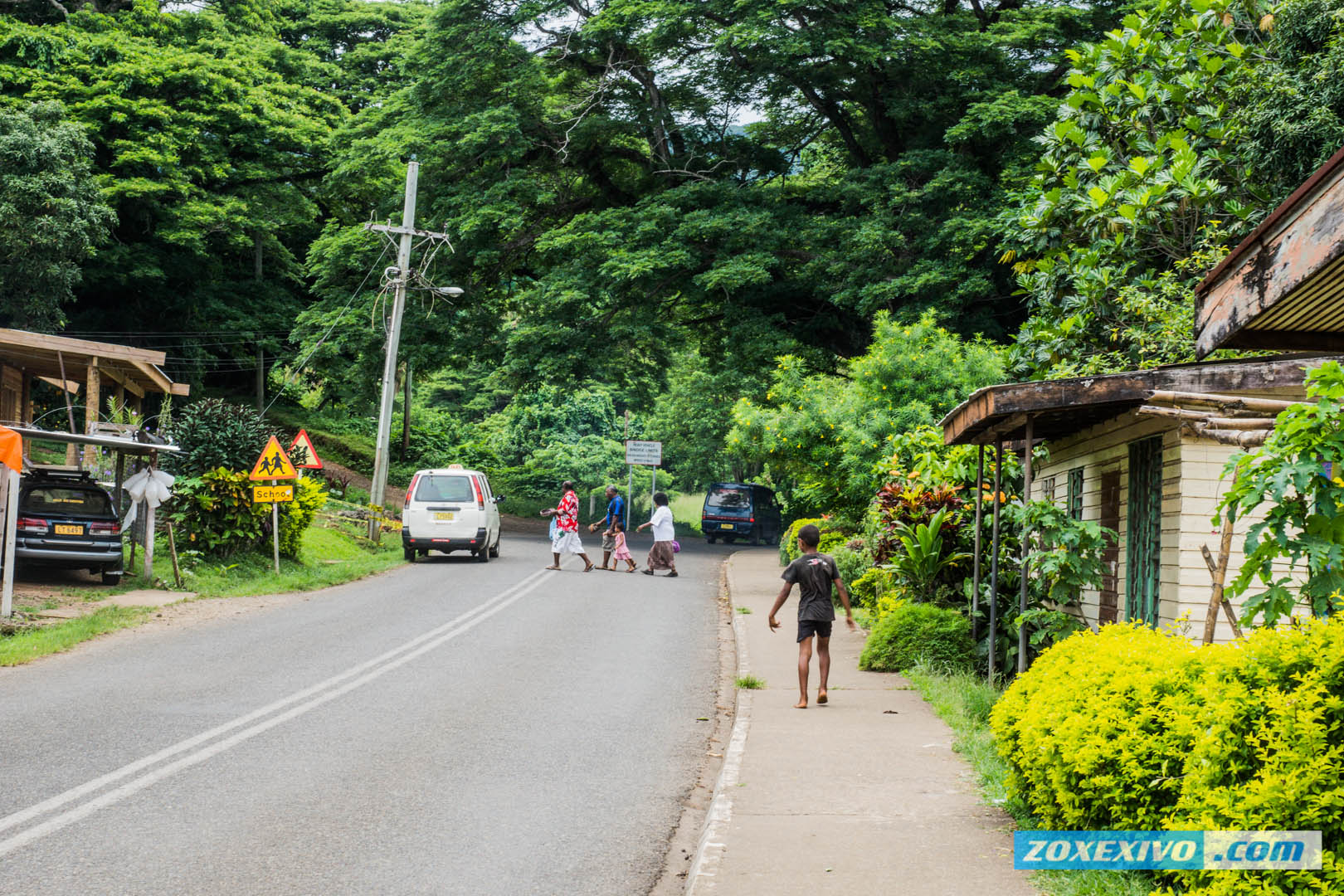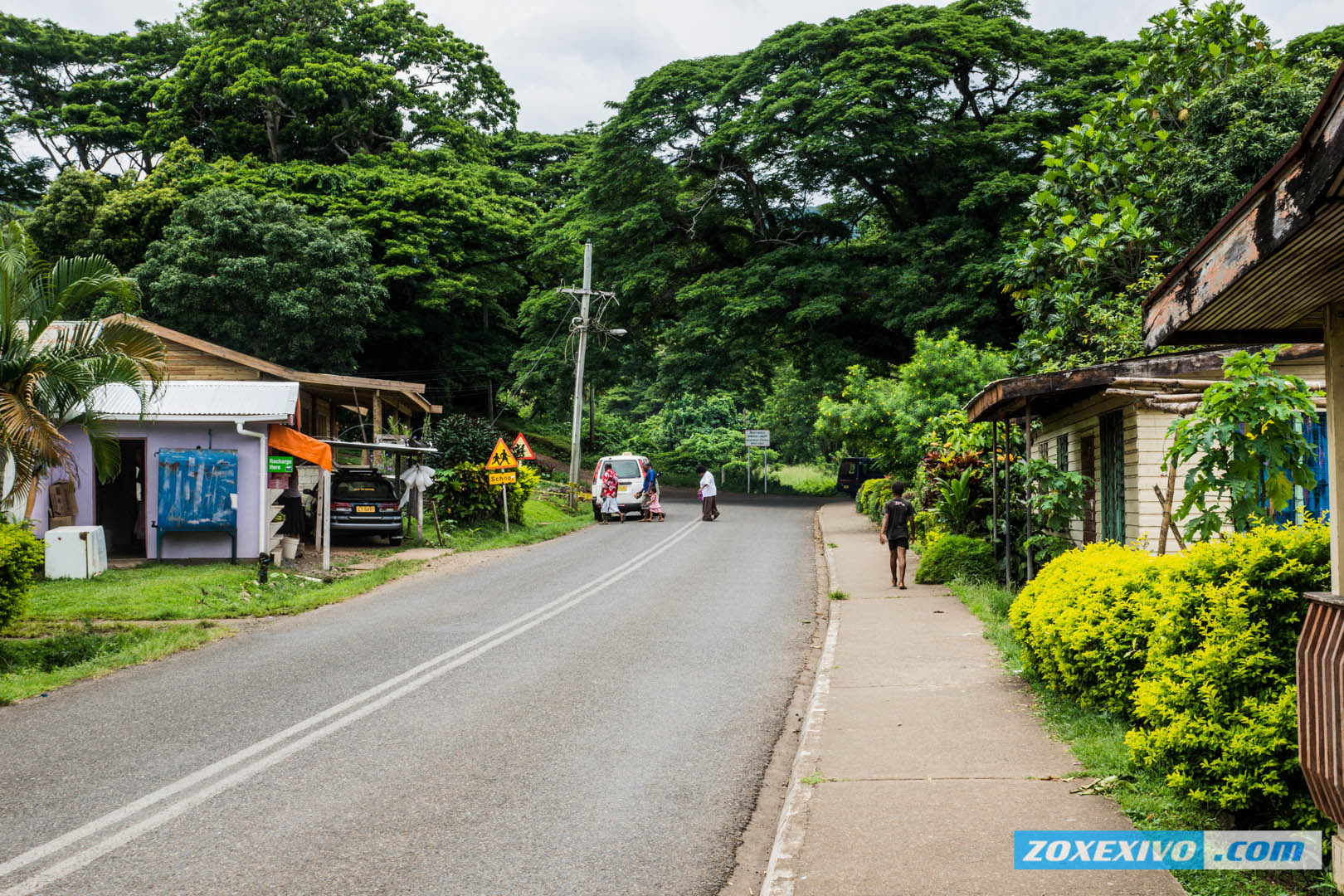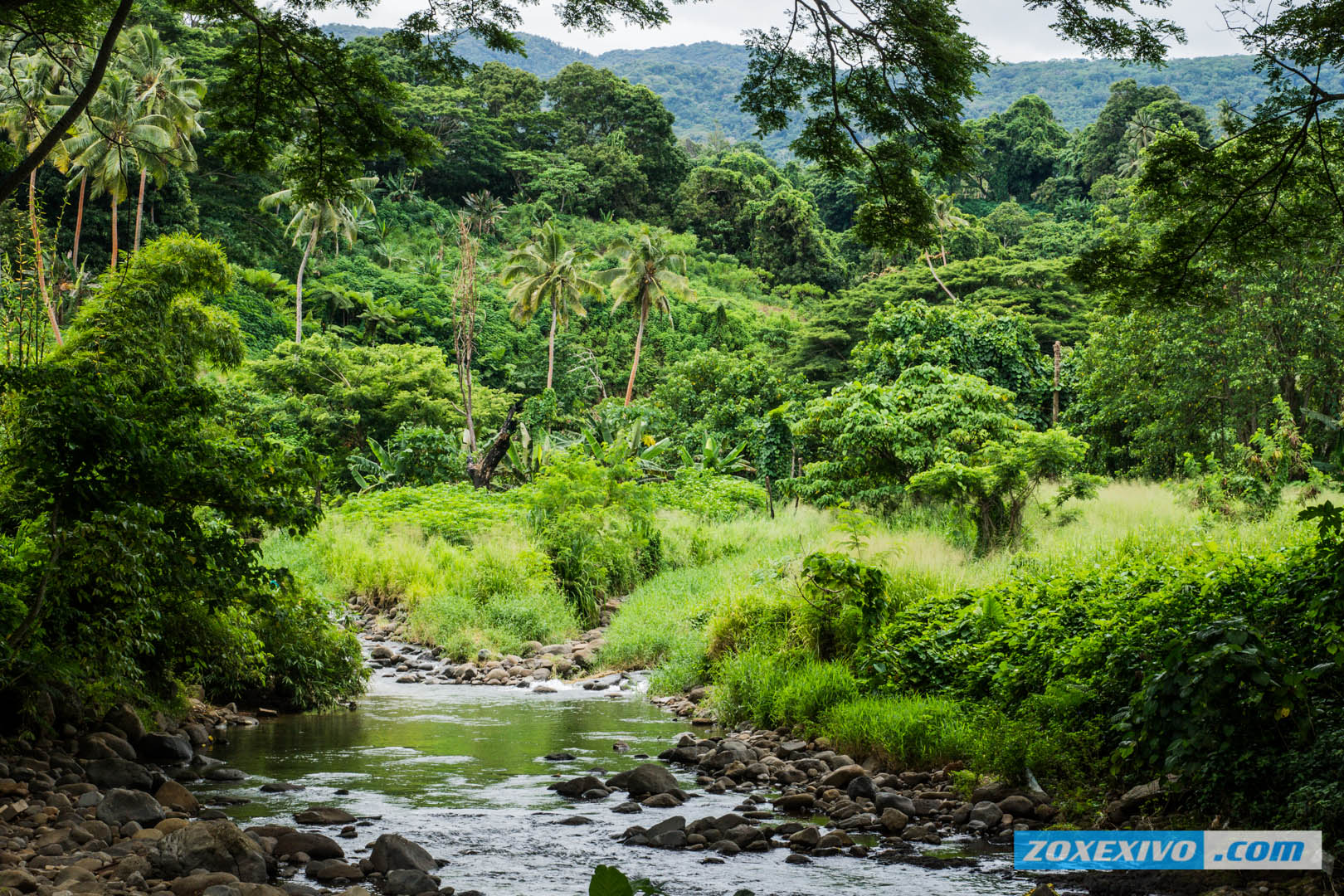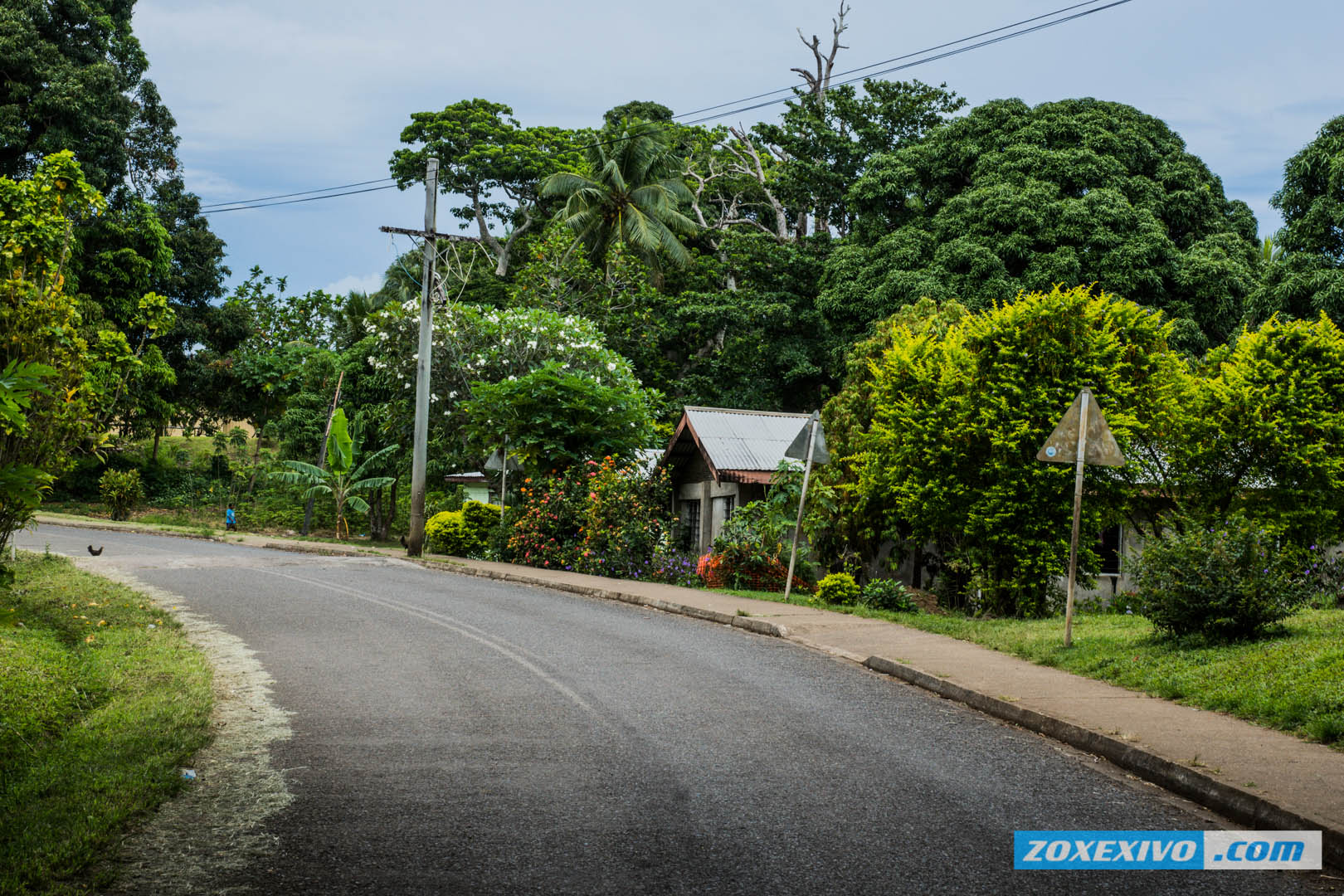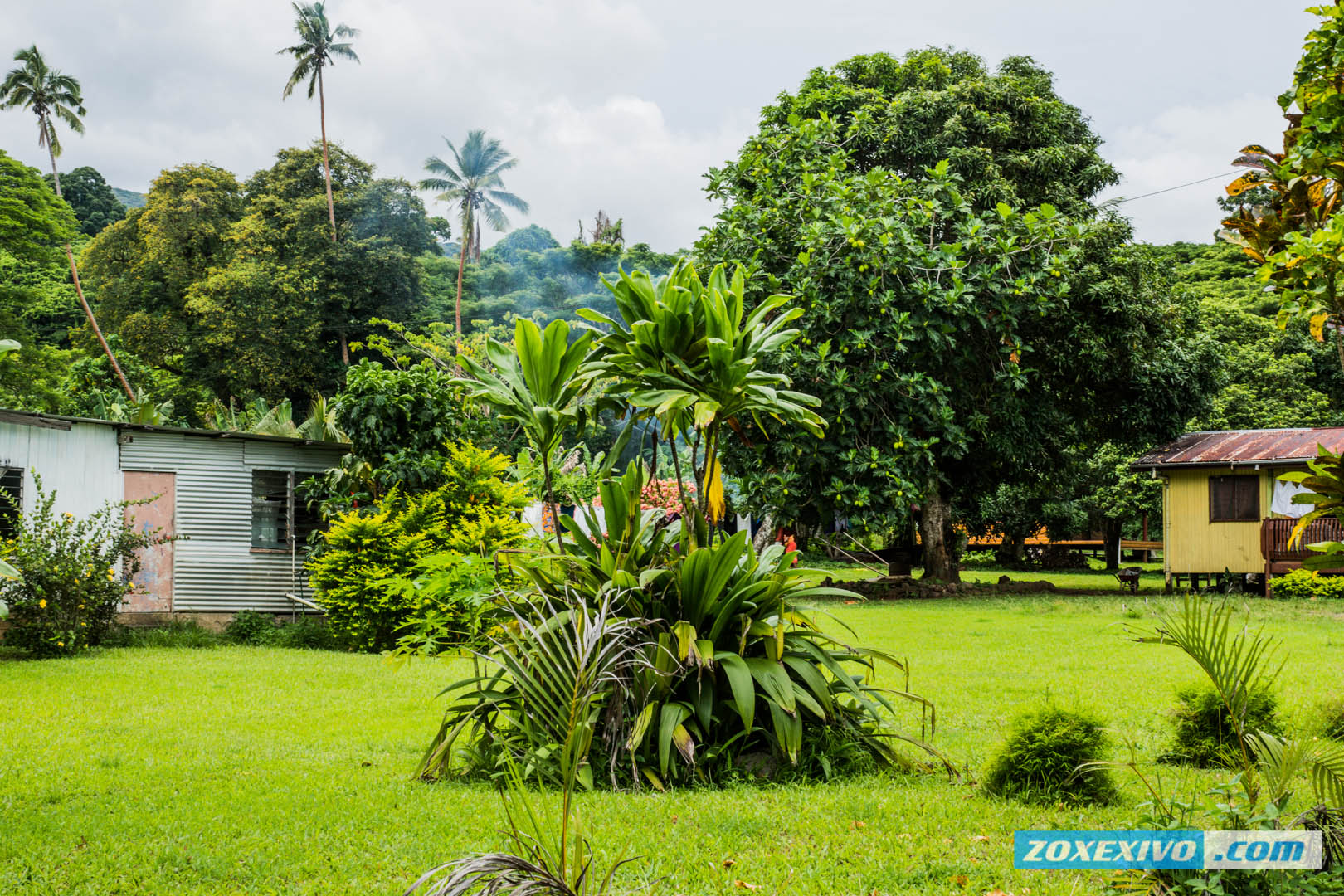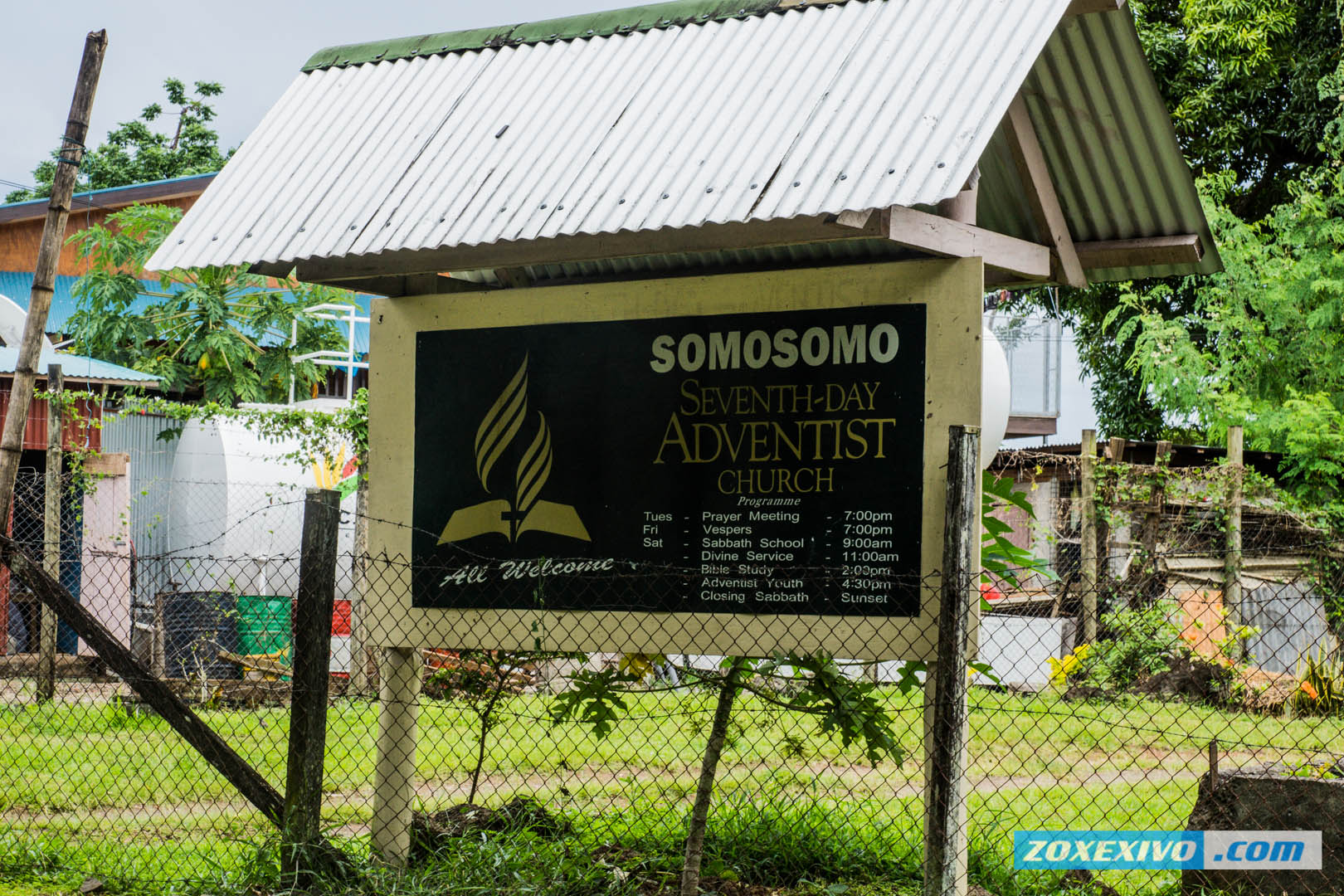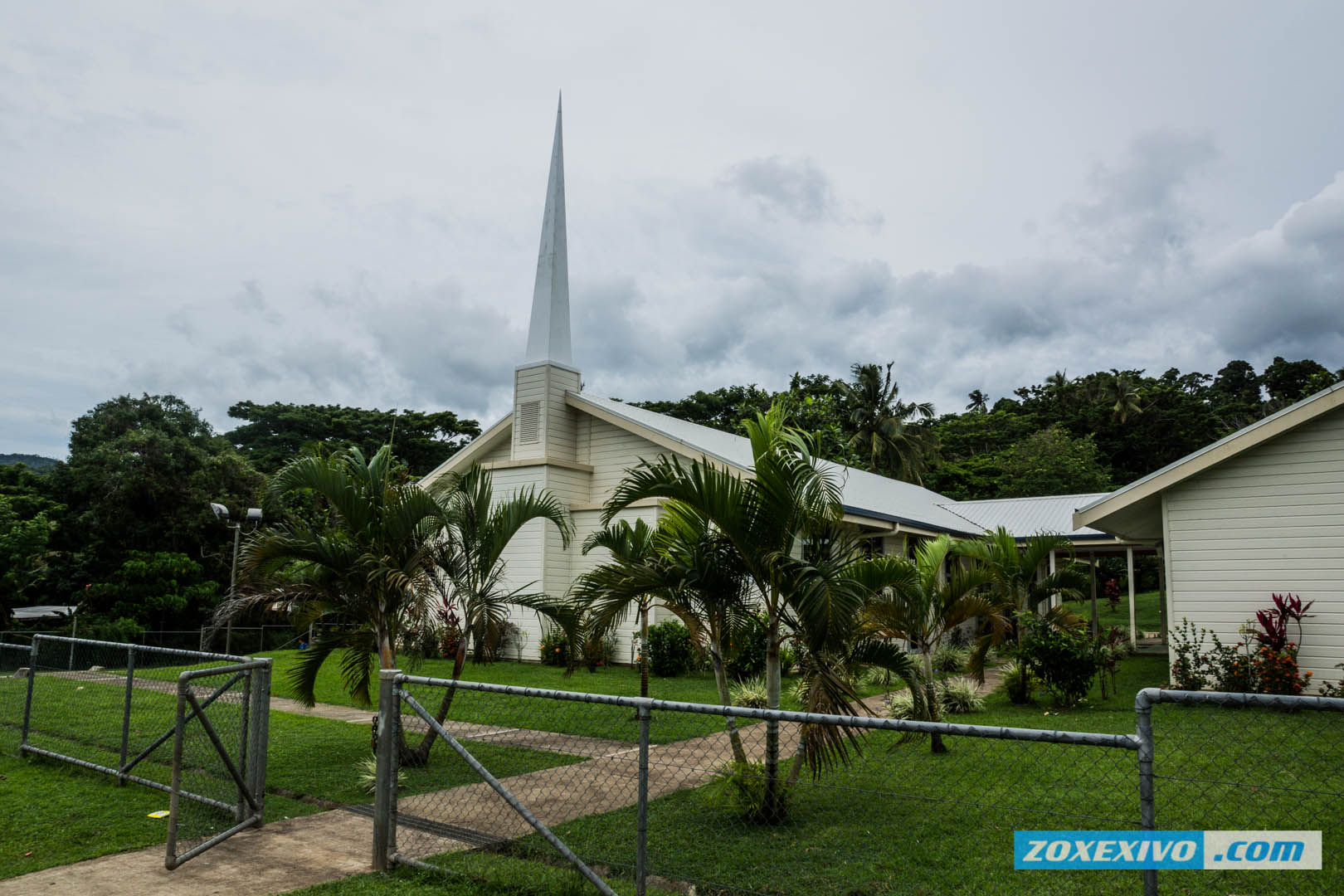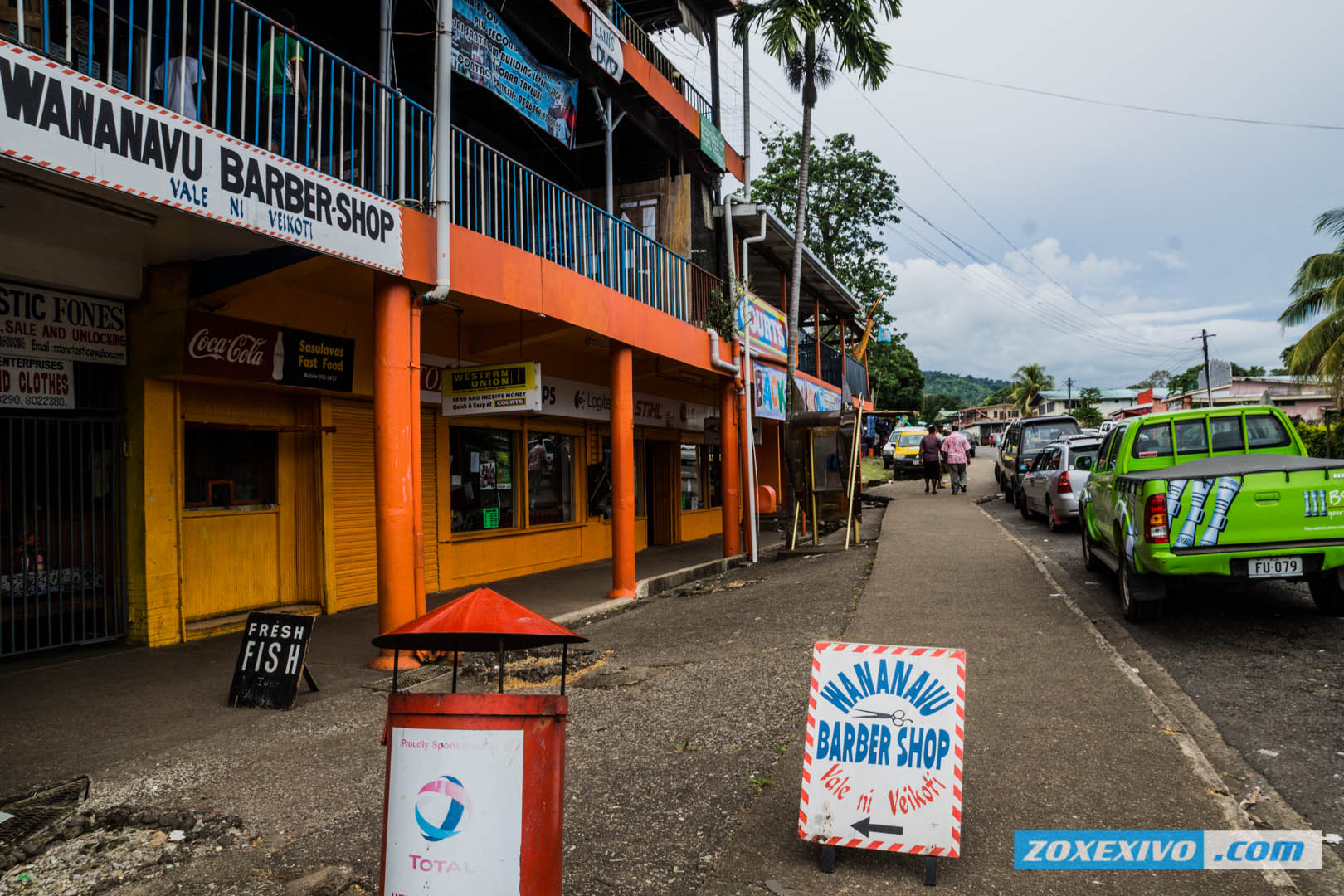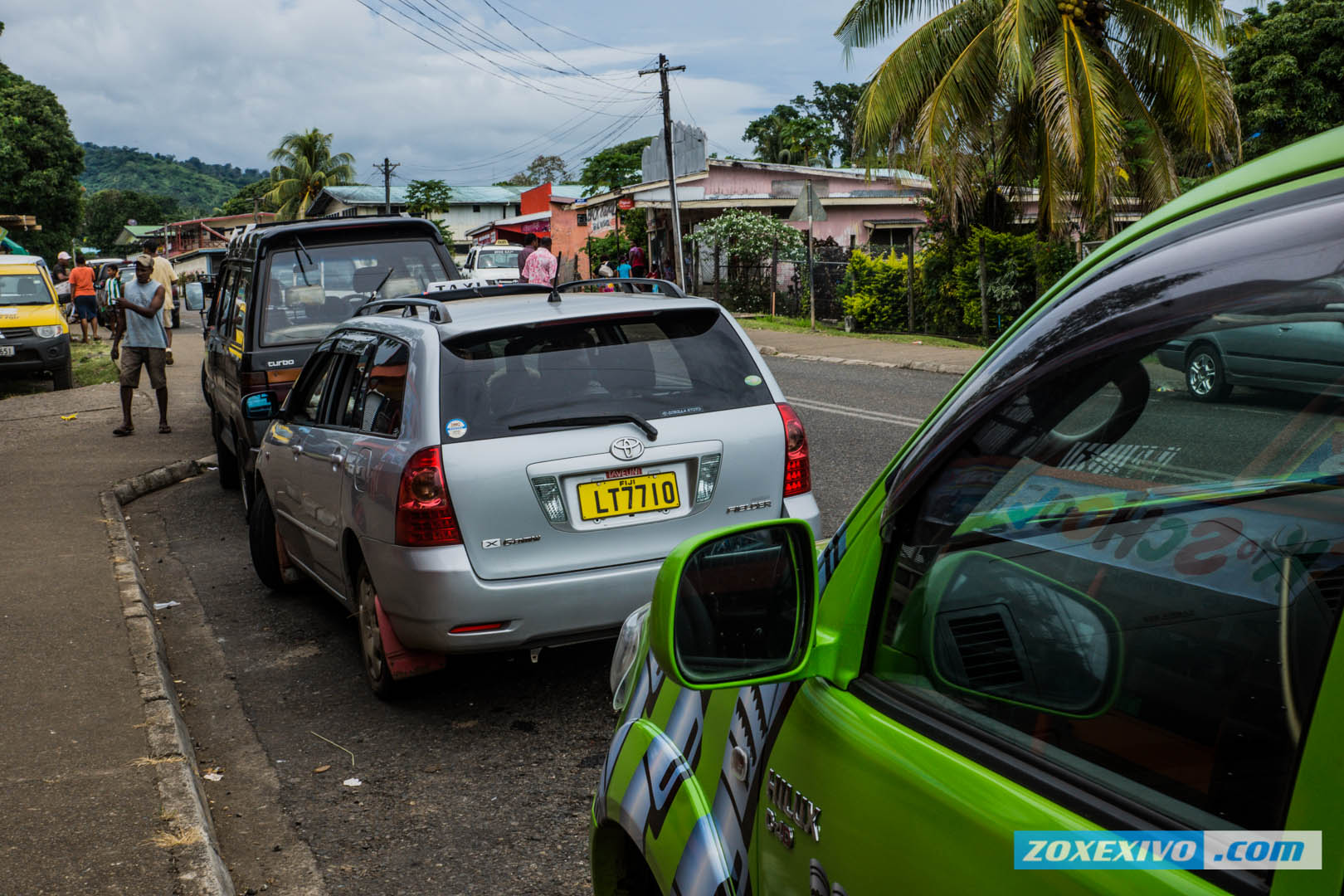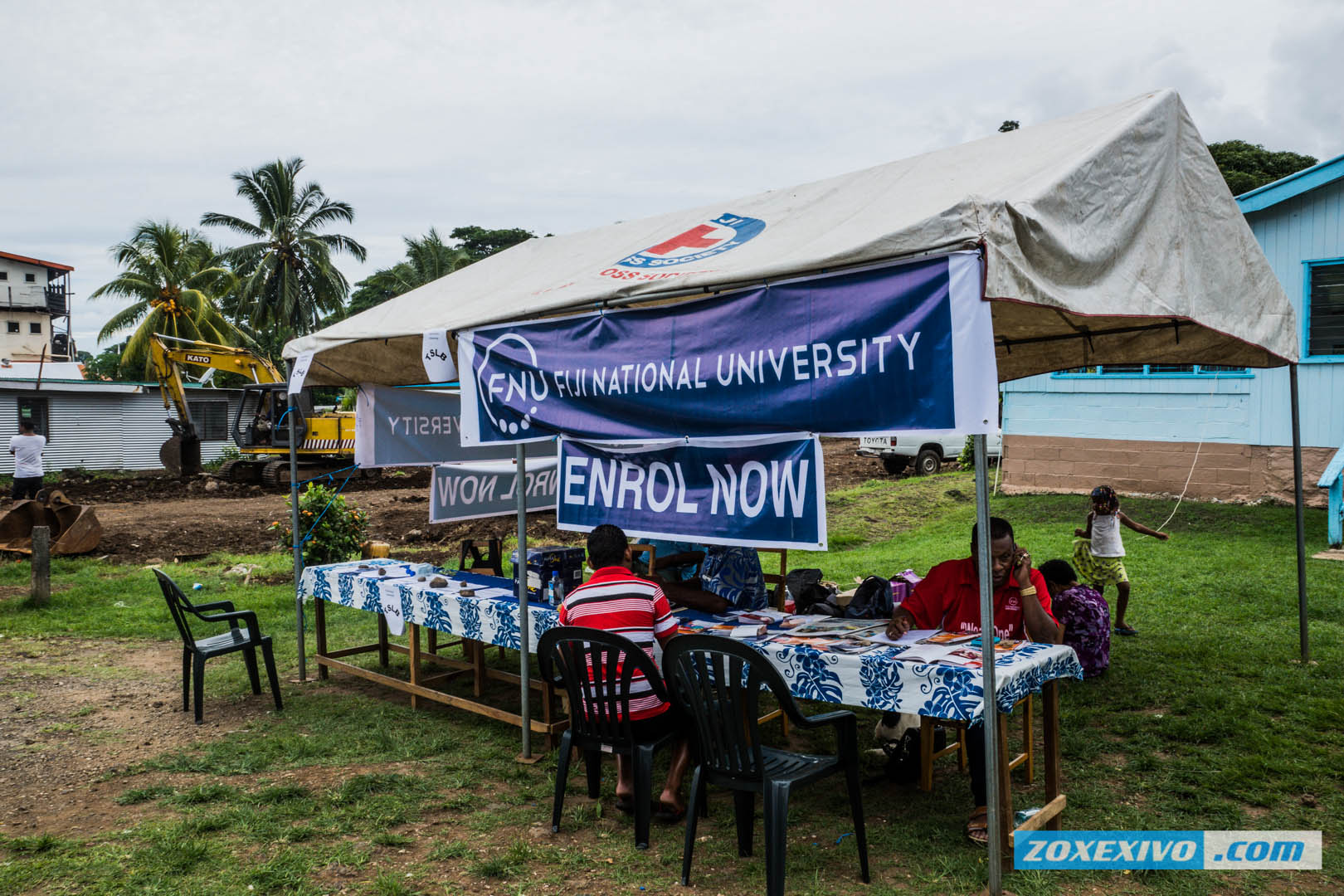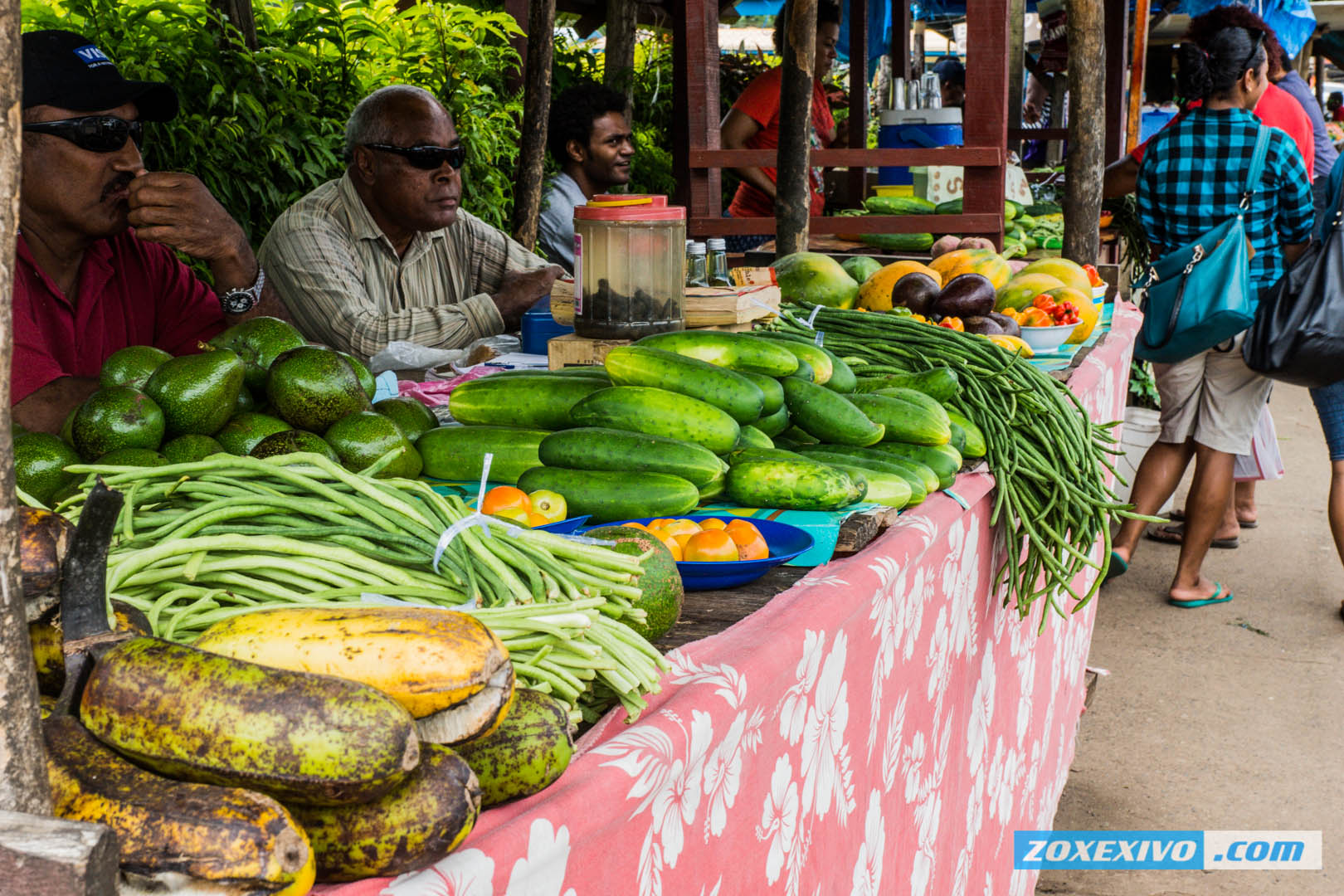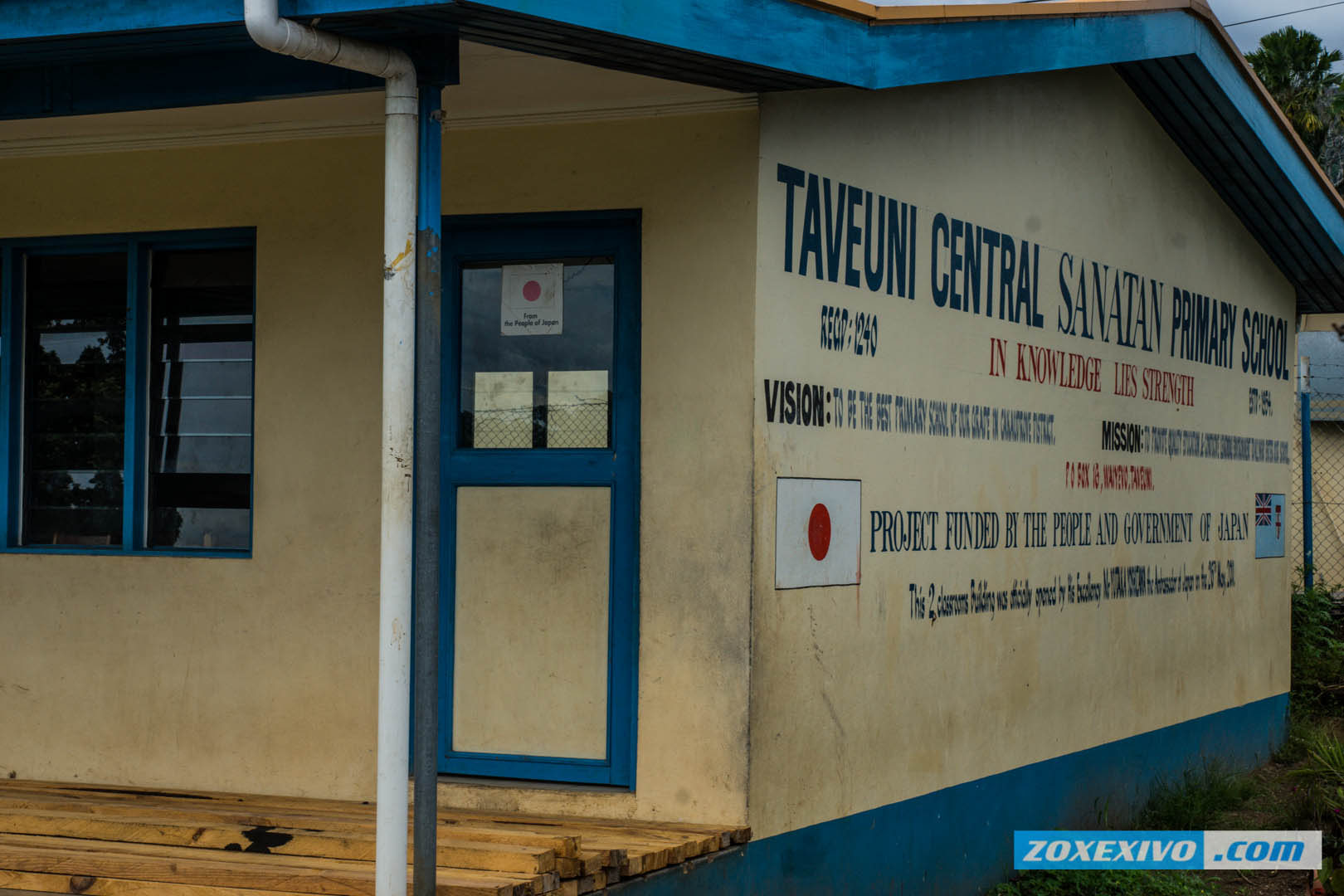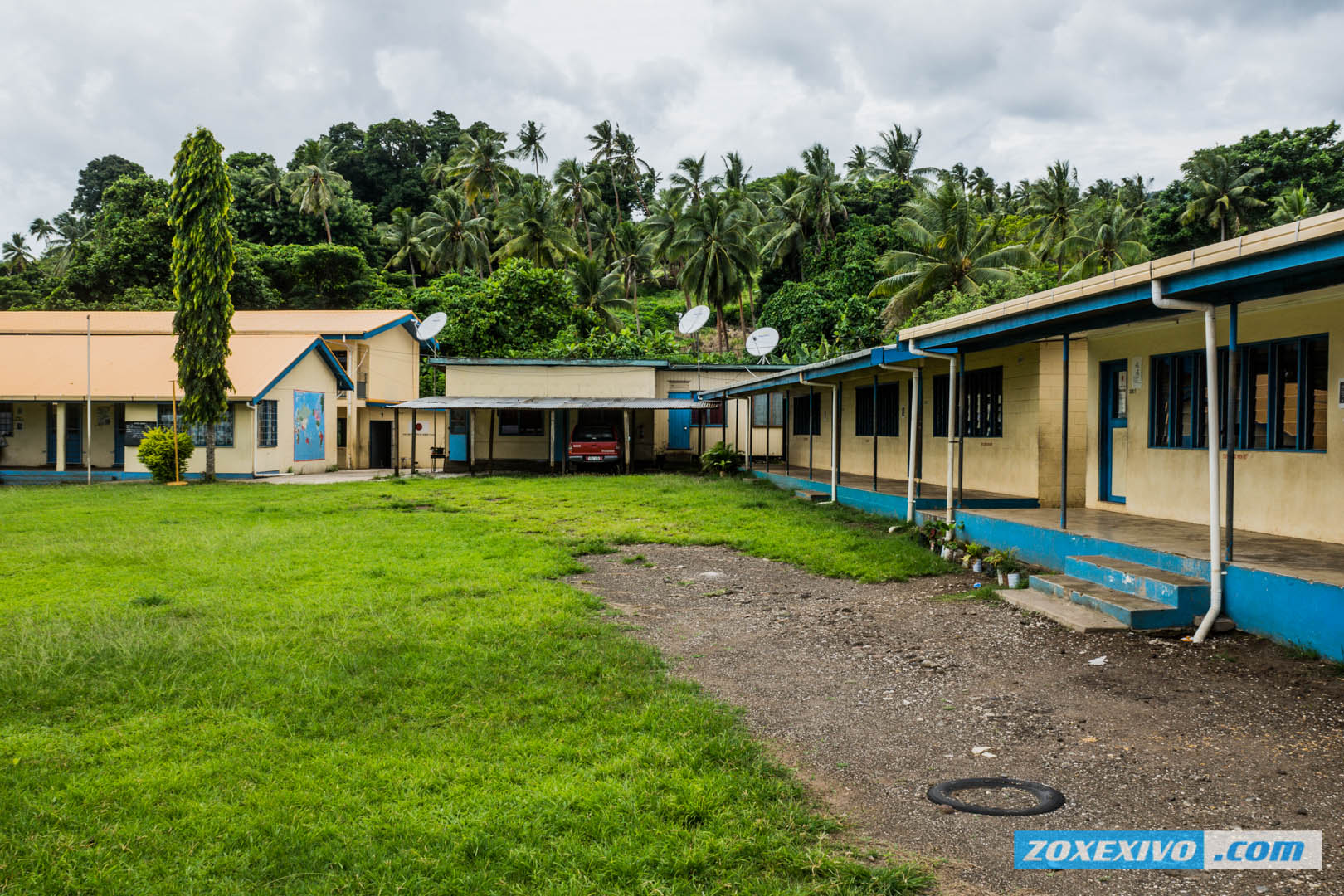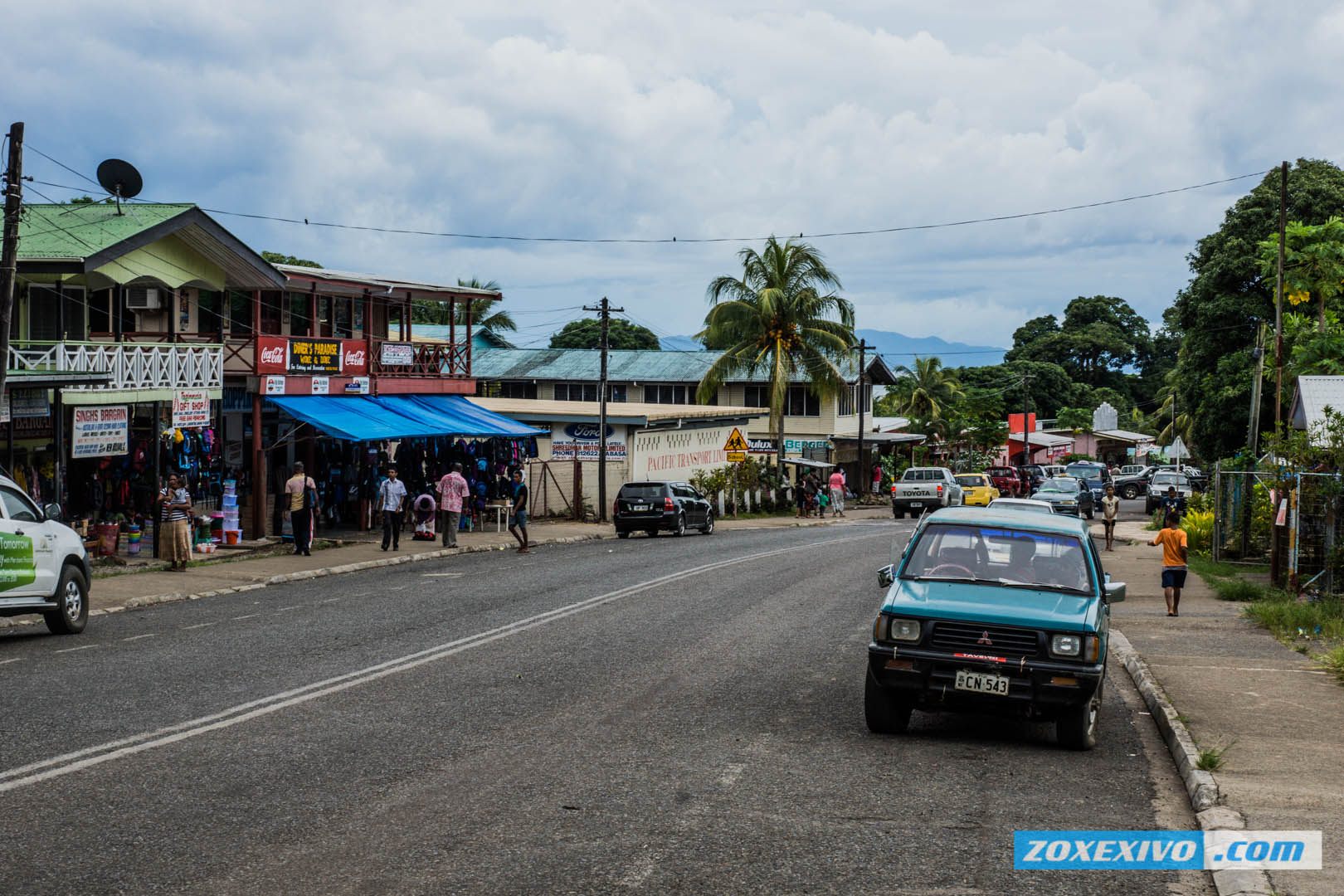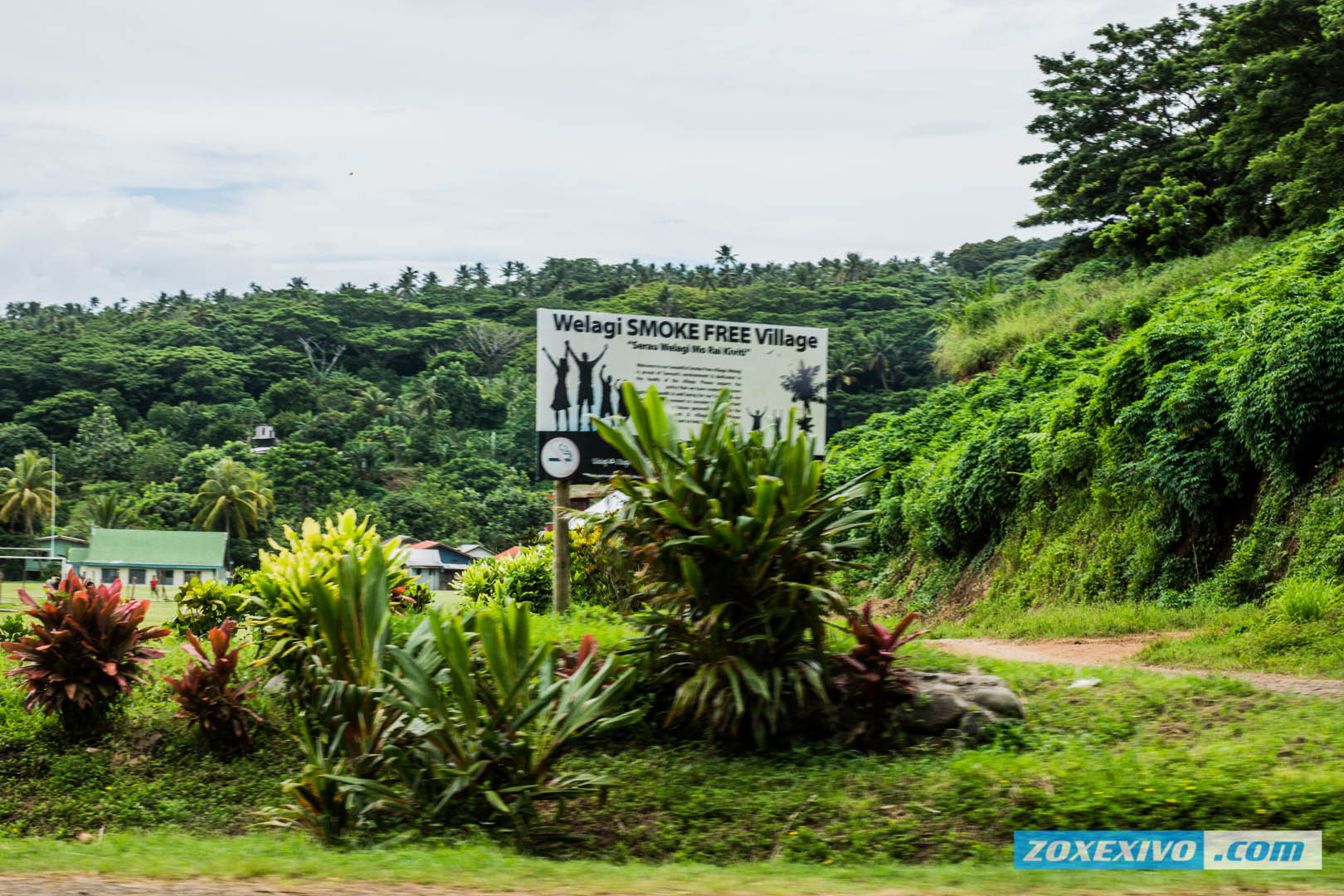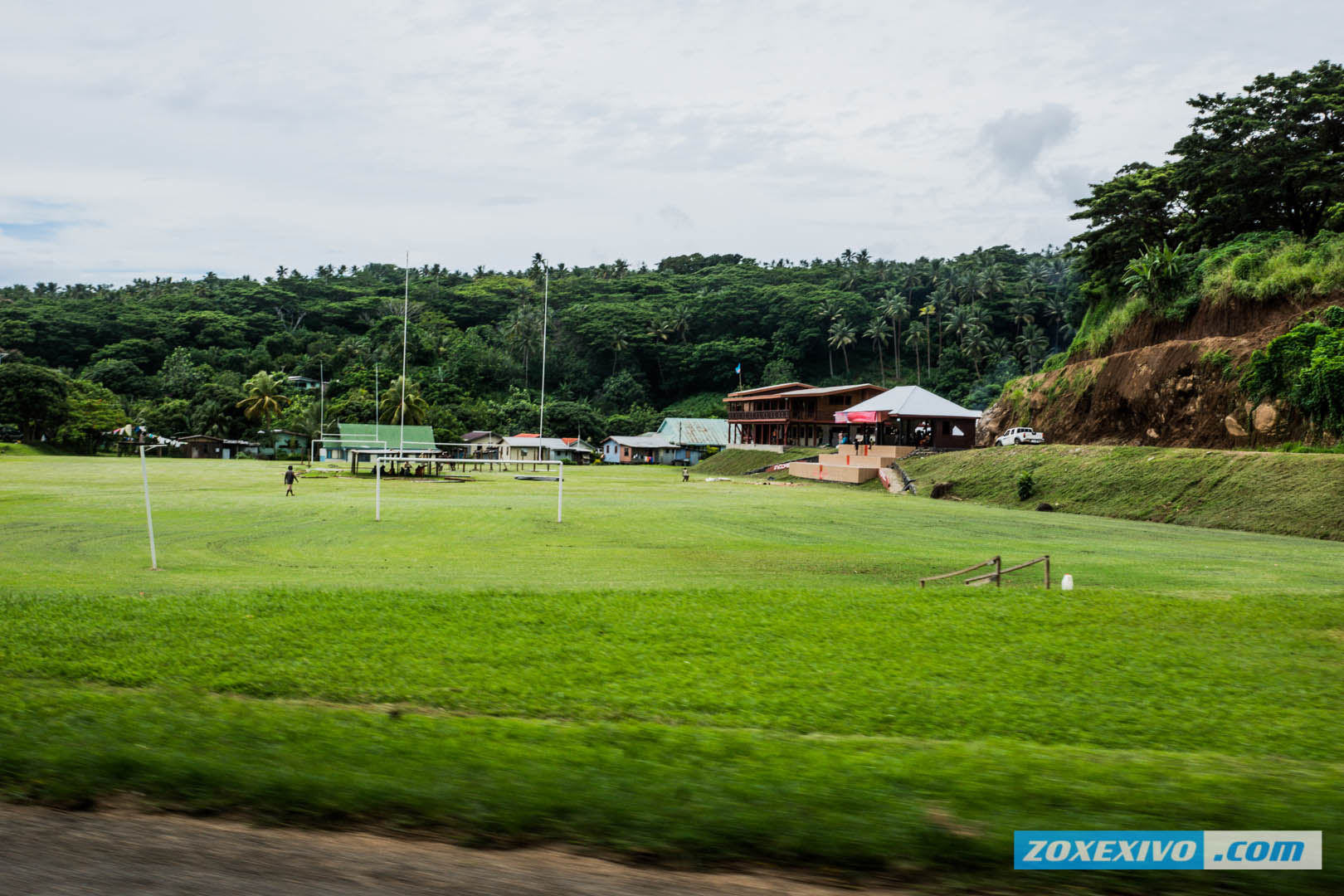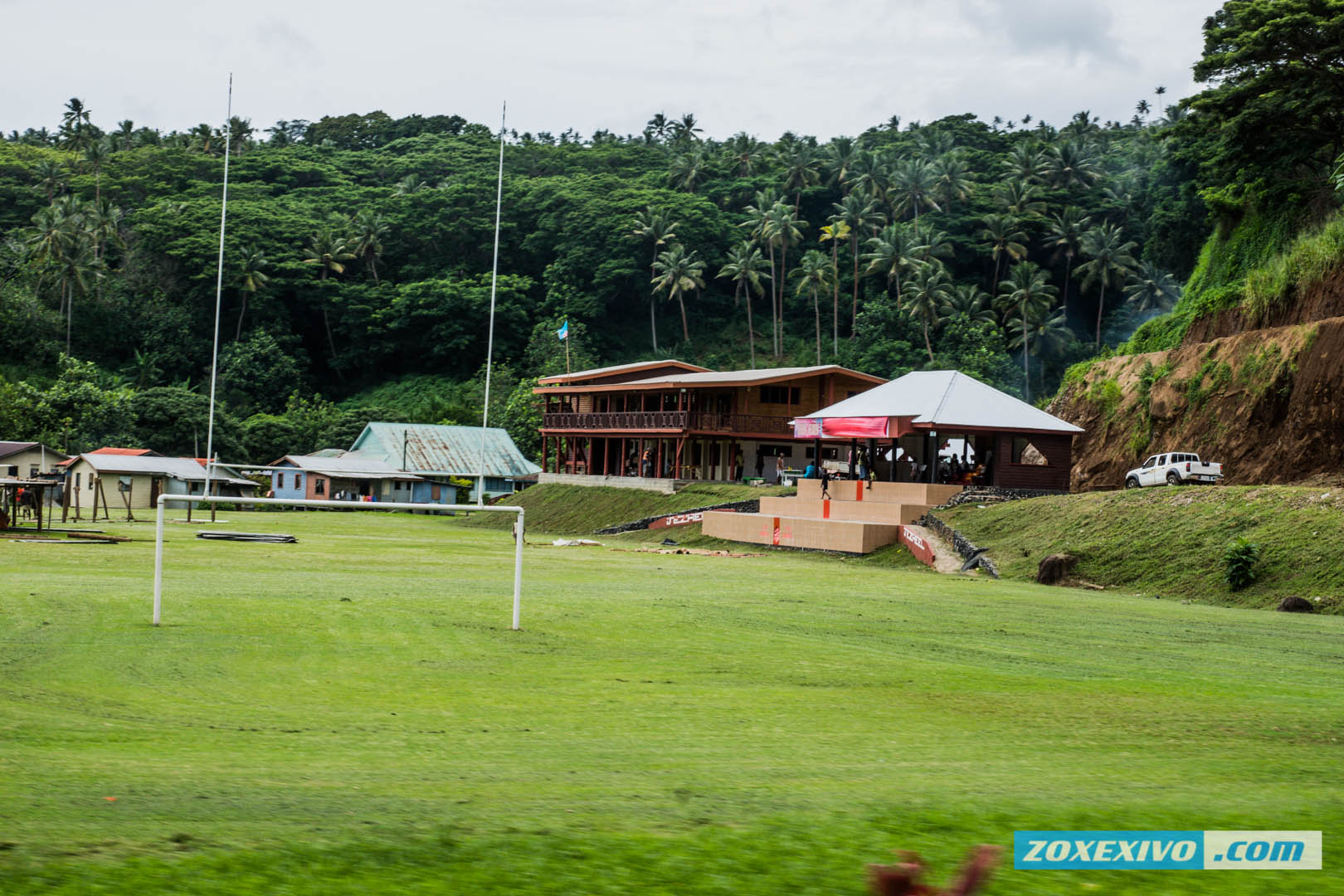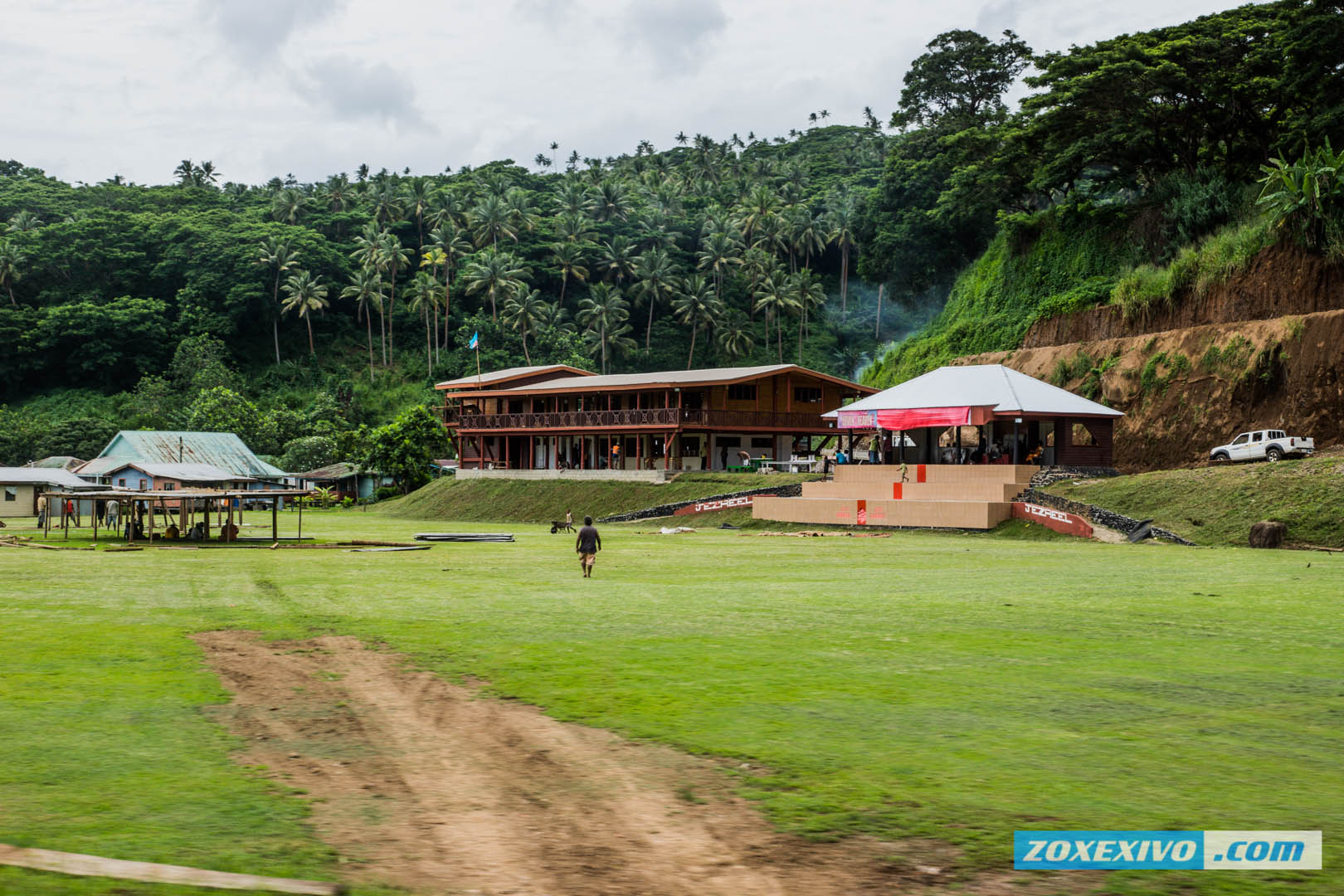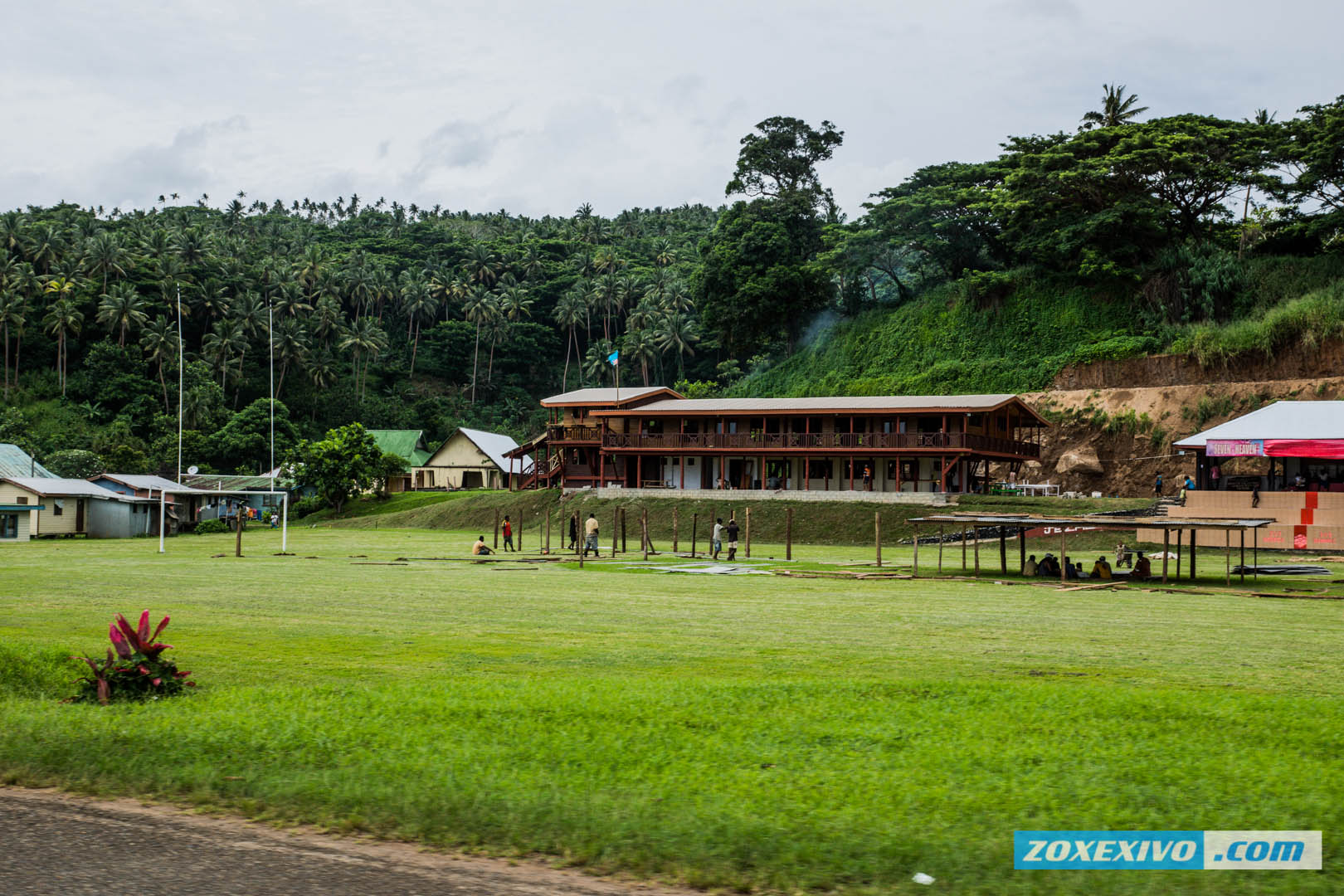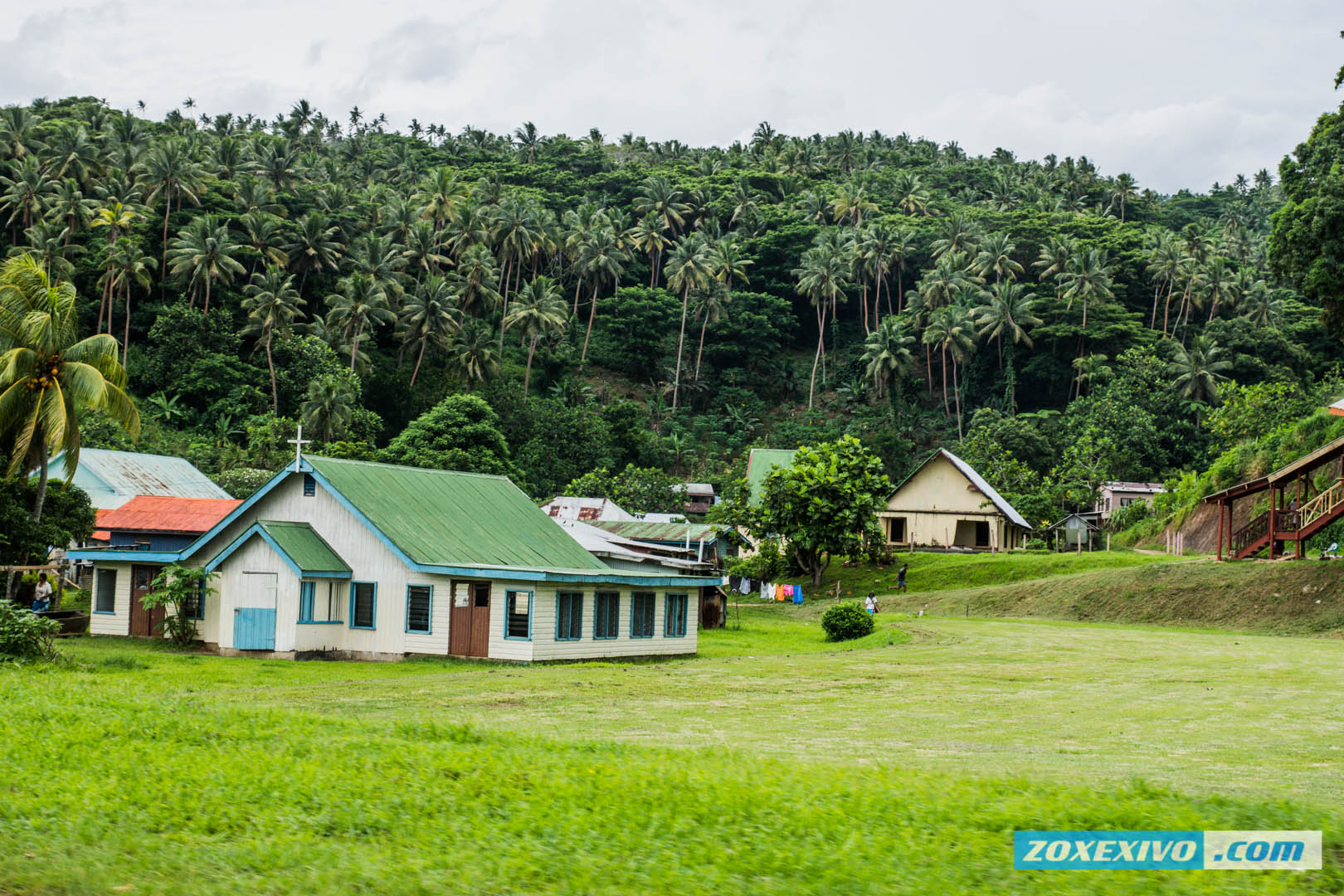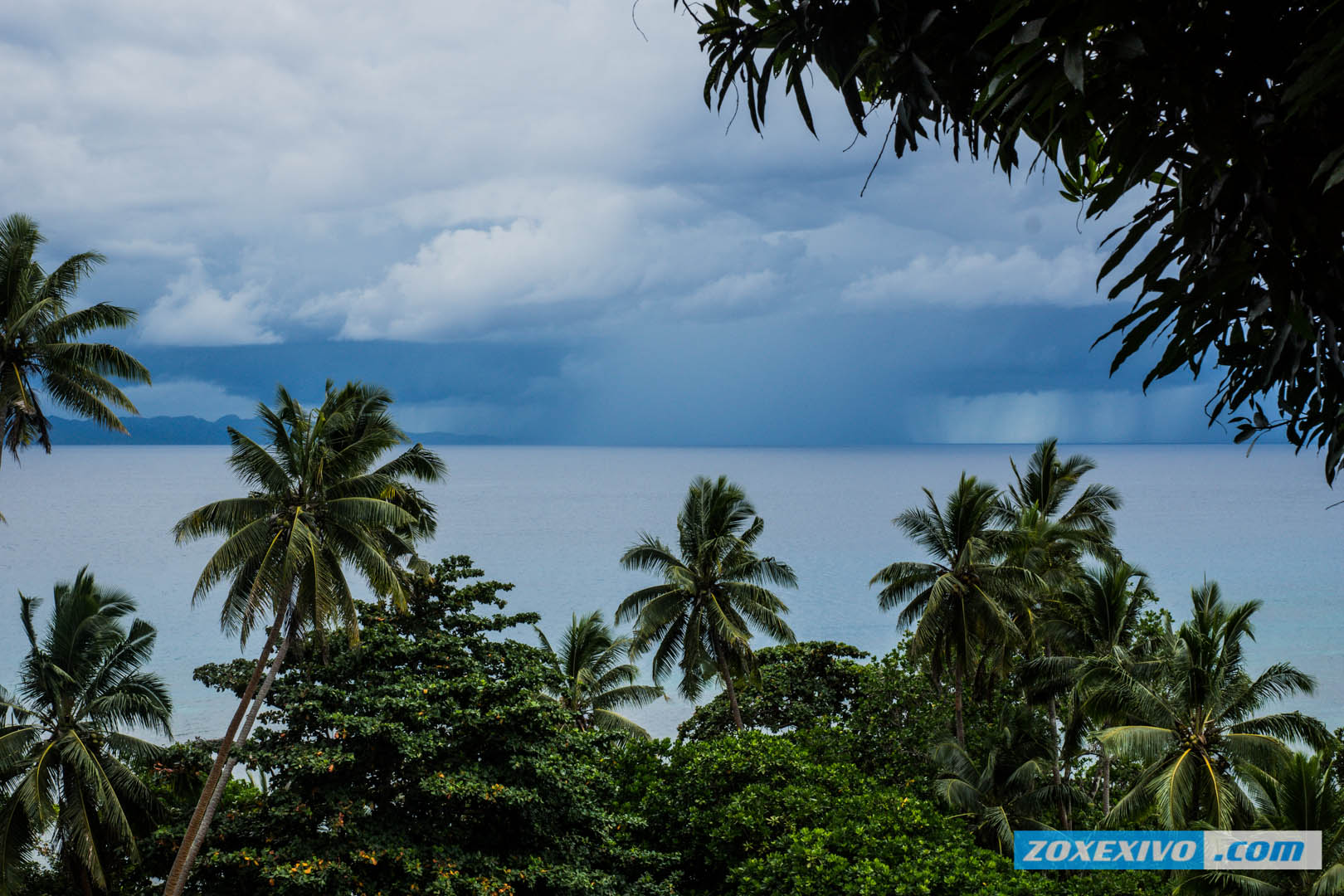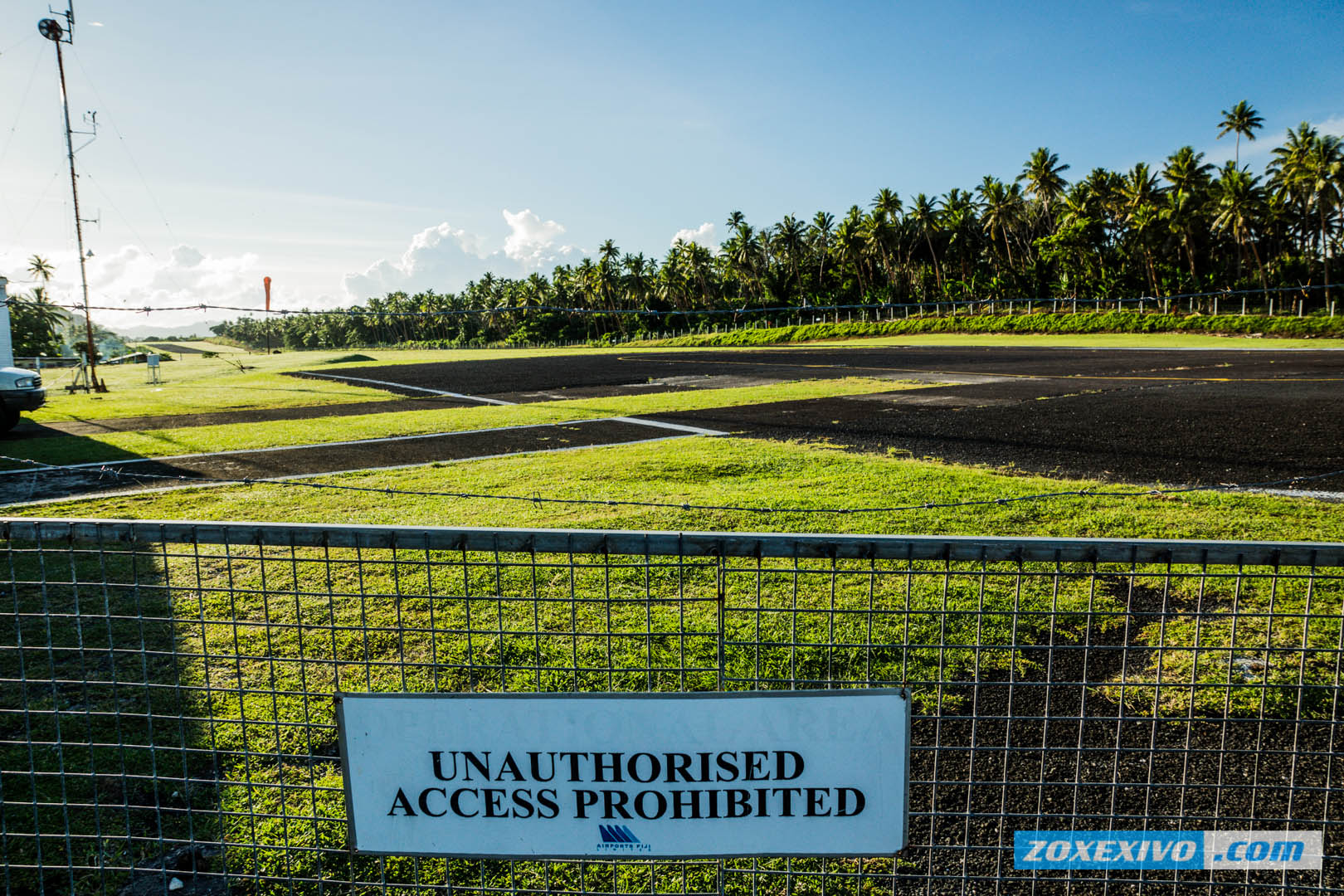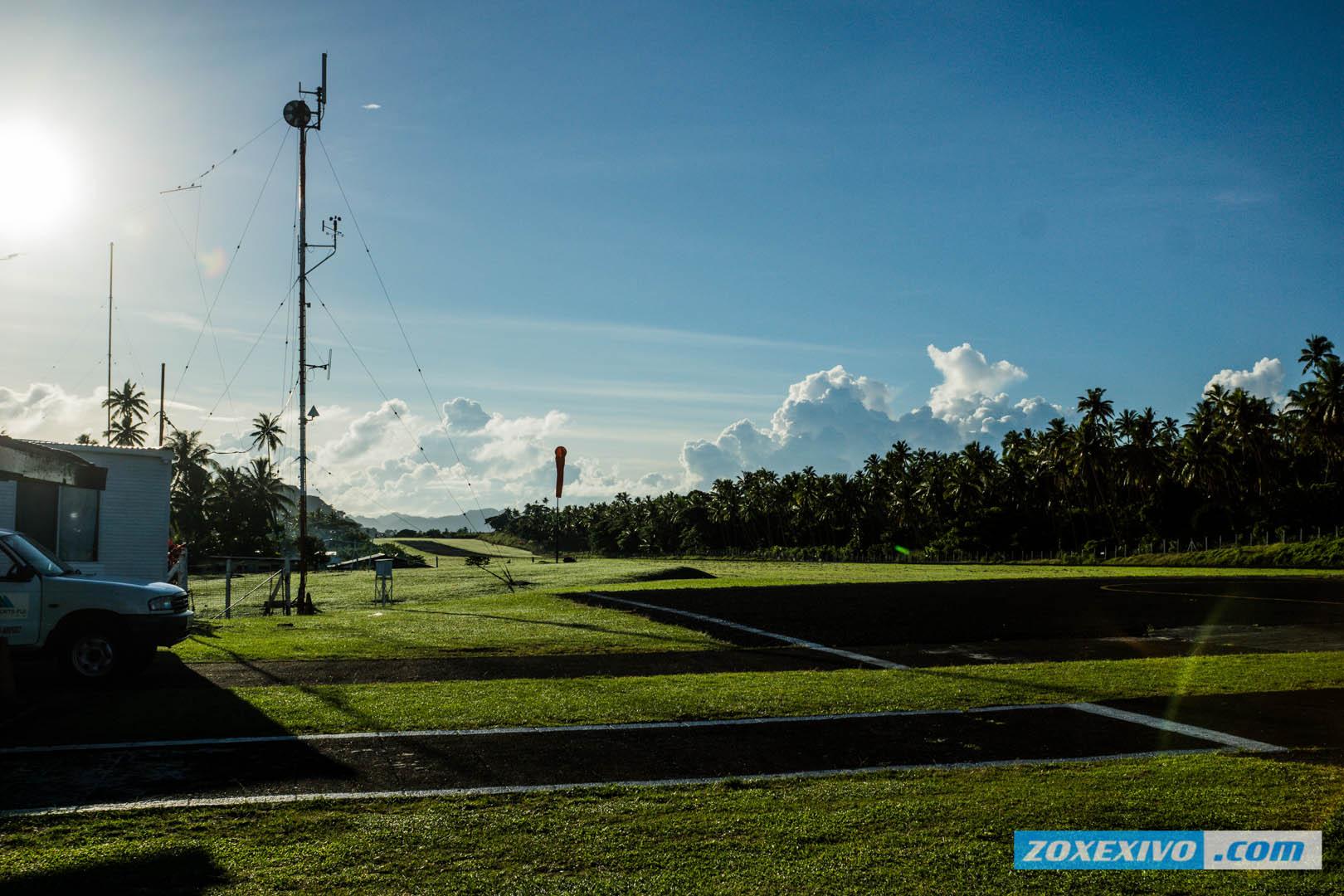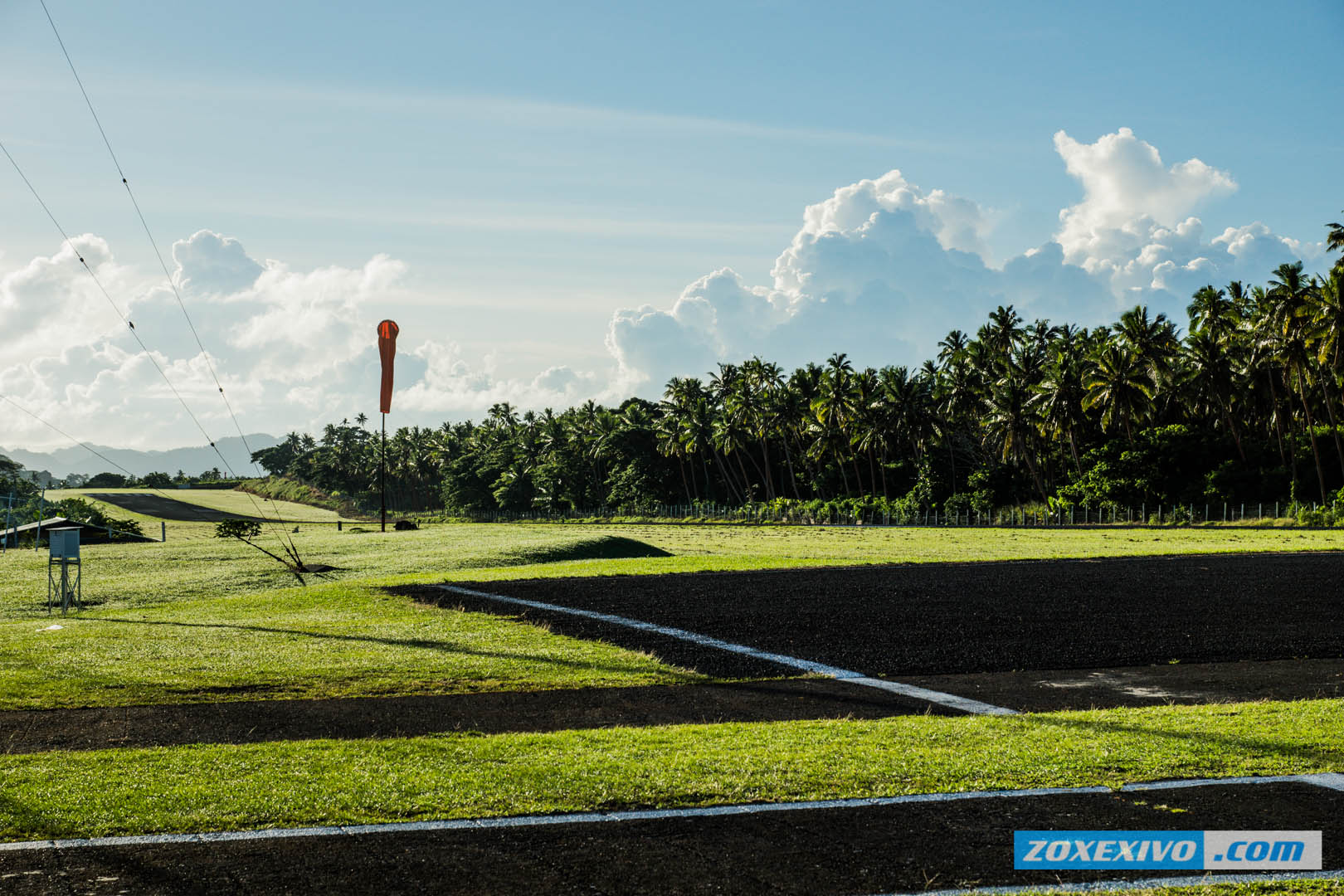 On the way back there was a strong wind and tossed a small plane so that we almost turned gray. Every now and then we flew into the storm front and it seemed that all ... But in the end, circled above the airport Nadi, successfully landed.