Tuvalu | photoreport

Tuvalu - a tiny country in the Pacific ocean with a population of about 11,000 people. Airplane fly here 2 times per week from Suva, Fiji and almost certainly in 50 years years , Tuvalu goining underwater, and now the targeted resettlement of local residents in other states, such as Fiji, New Zealand and Australia .

You can get here only regional flight of FIJI Airwaves, or by sea . Fiji Airvawes made ​​rebranding ( formerly known as Air Pacific), but he only touched posters and aircraft, all pointers and badges - still old.

Generally , traveling to Oceania , learn about its - kind Ski-pass for tourists in the region. It's called - BulaPass and issued only if the ticket to Fiji and back. With it you can at times reduce the cost of moving between the islands . I had not much time to travel , so the other islands were not considered. Wanted to look at Tonga, but unfortunately , in January, there is nothing to do and even more , you should always do a small tab on the time that the company FiJi Airwaves flights canceled , transferred , so little can be stuck on an island and shoot down all the entire route . By the way, have a look at Tonga in November - at this time there is just the migration of whales and will have the unique opportunity to swim with the whales.
Aircraft operating domestic flights to Fiji leave a good impression. Something they like our AN-24 , but newer and more recent , very brightly painted and clean, and when you sit in this , the bad thoughts do not arise. When the plane accelerates , then you literally presses into the seat. But one - the noise that they make is not very good to hear, some depressing .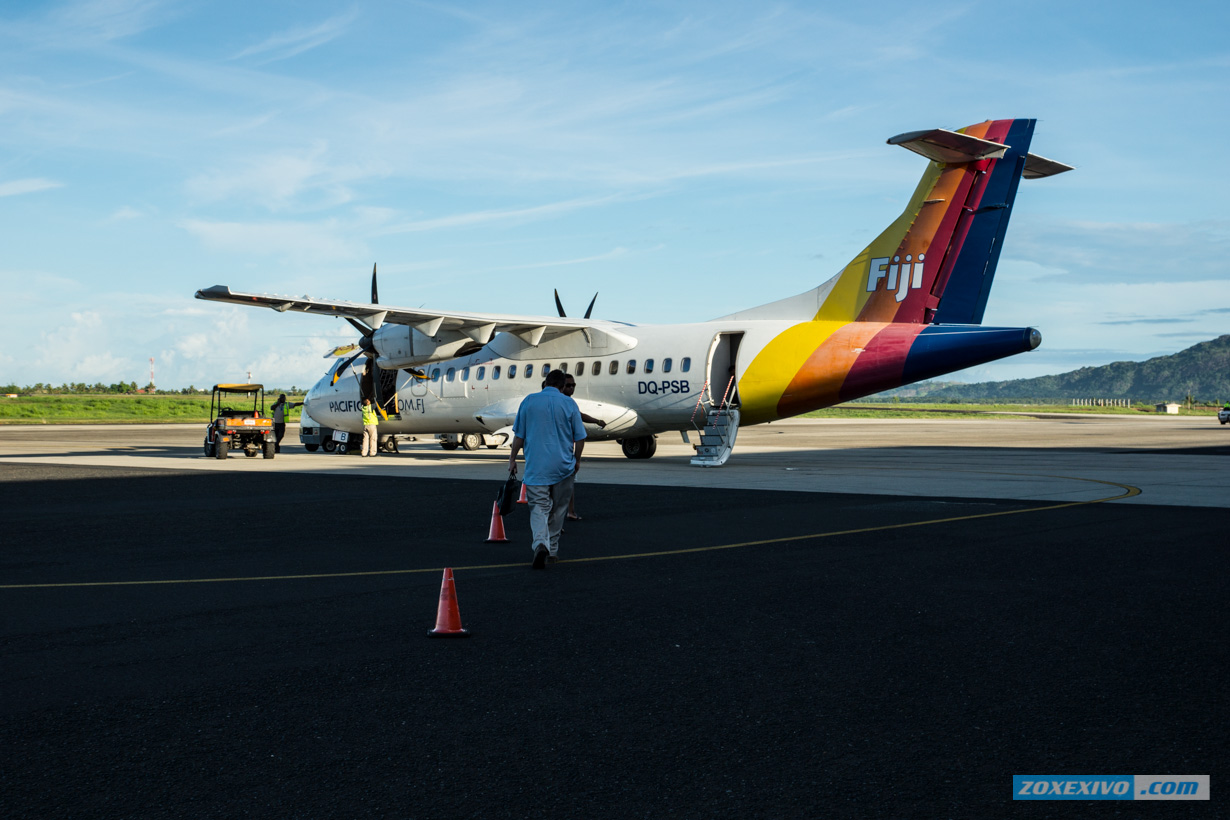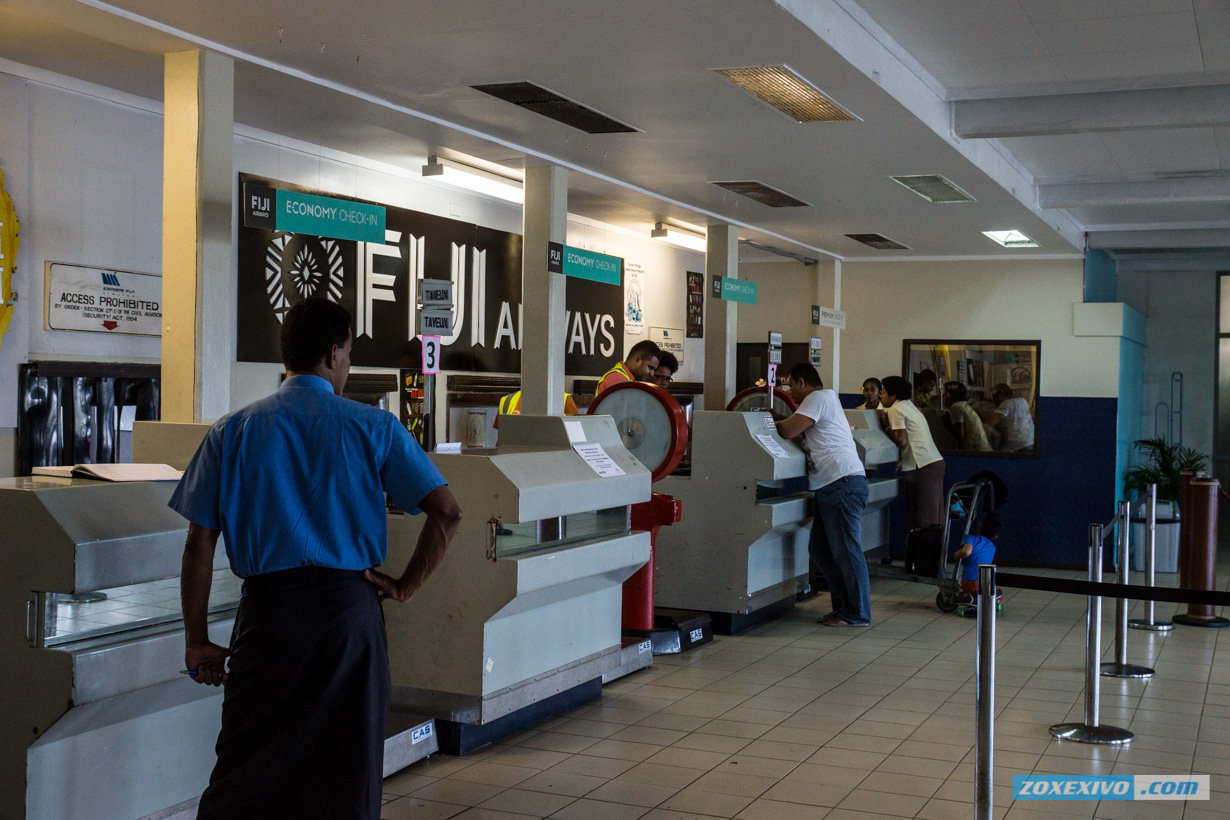 Flights to Funafuti flight only from capital of Fiji - Suva . Airport, to put it mildly , not very good, and resembles a stretched some diner. The plane was nearly empty - Tuvalu is not a tourist destination , especially in January , when the rainy season in Oceania (November -May) . I was told that the rainy season trifle, but it was not quite true : rain in Tuvalu was most of the time , and when the sun comes out - all around just bloomed . Thunderstorms and lightning almost was not, but that's almost always rain . One glad that rain here - it's a real rain , which should not be afraid , unlike Moscow which is comparable with acid dripping from the sky.
And then the plane headed toward the drowning of this state. As a kid , flipping through the encyclopedia ROSMEN "Geography" (Russian encyclopedy) , where at the end there is an atlas of the world, always eyes lingered on Oken , so very fascinated name of Kiribati , Tonga, Tuvalu , Tokelau, Vanuatu , Tahiti and others.
Originally wanted to go to Vanuatu , but the threat of malaria, not the most favorable for this disease forms , throughout the country , forced me to postpone the trip for a later date . Kiribati , or rather island belonging to this state - Christmas Island ( Kiritimati ) - it is an island of my dreams, but Kiribati, one of those countries where the Russians need a visa , and issued under the British terms , so this trip was transferred on the summer- autumn time and route will pass through Hawaii, where the day can make Kiribatiyskuyu visa (can be in Fiji , but it takes more time (several days) .
So, Tonga, Tuvalu , Tokelau, Vanuatu , Fiji .... Russians visa-free state. Generally , this region - a favorite vacation spot of Australians and New Zealanders , unnecessarily to these countries - at hand. It's like Turkey and Egypt for the Russians. It is a pity that not vice versa. Almost all the countries in Oceania is very original and amazingly beautiful in its nature and it felt something real , unlike the Maldives and Seychelles promoted where you like on the reservation . Yes, here are a few five-star hotels (although there are any) , but mostly it is the hotels in Fiji and Tahiti. And so the most hyped hotel Four Seasons otsrove on Bora Bora , where the number is from 1200 USD per day. Many come to settle in a cheap house , and then the sample overnight populated there and feel rich, but one day. If you look at pictures of Bora Bora , you will understand why everyone wants here .
Here are the first Pacific atolls , an amazing feeling to see it live, when considered before a lot of photos and photo reports .
Almost each atoll has its own lagoon , where almost no dangerous predators and can safely swim in the azure water .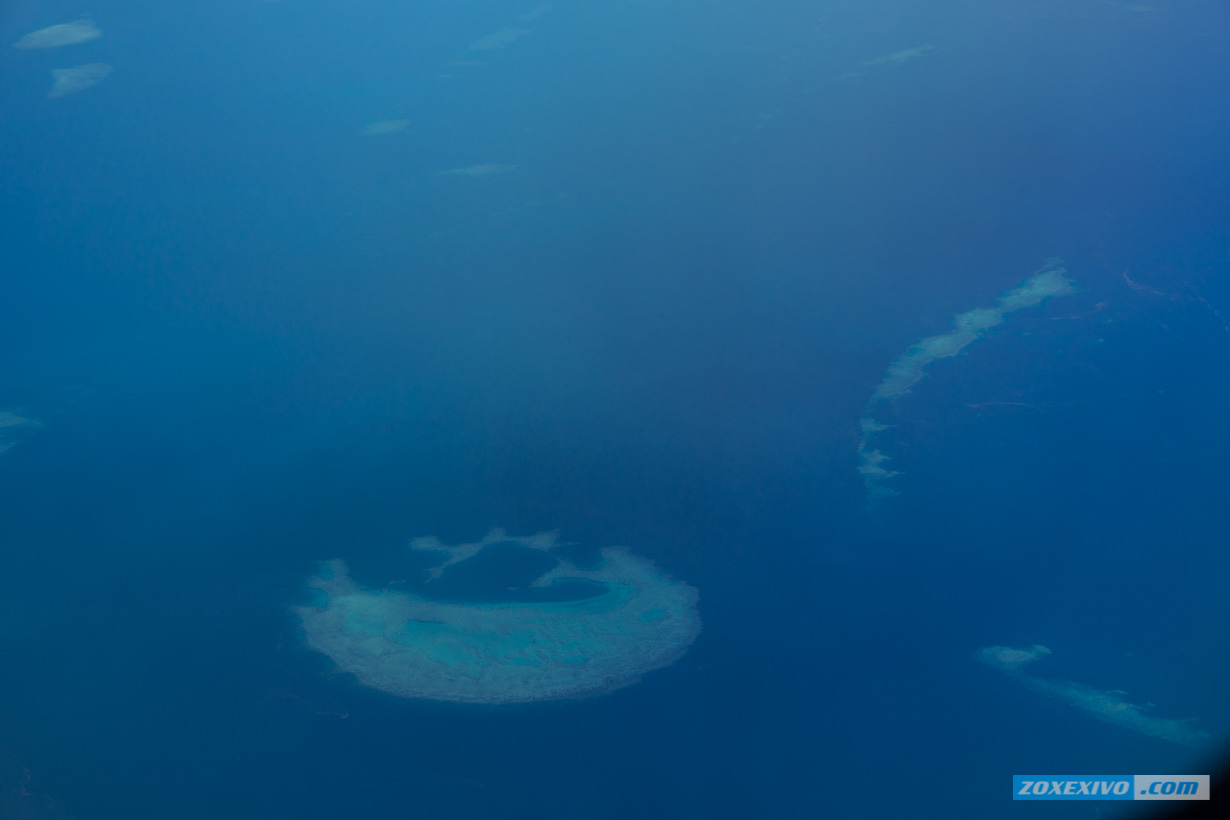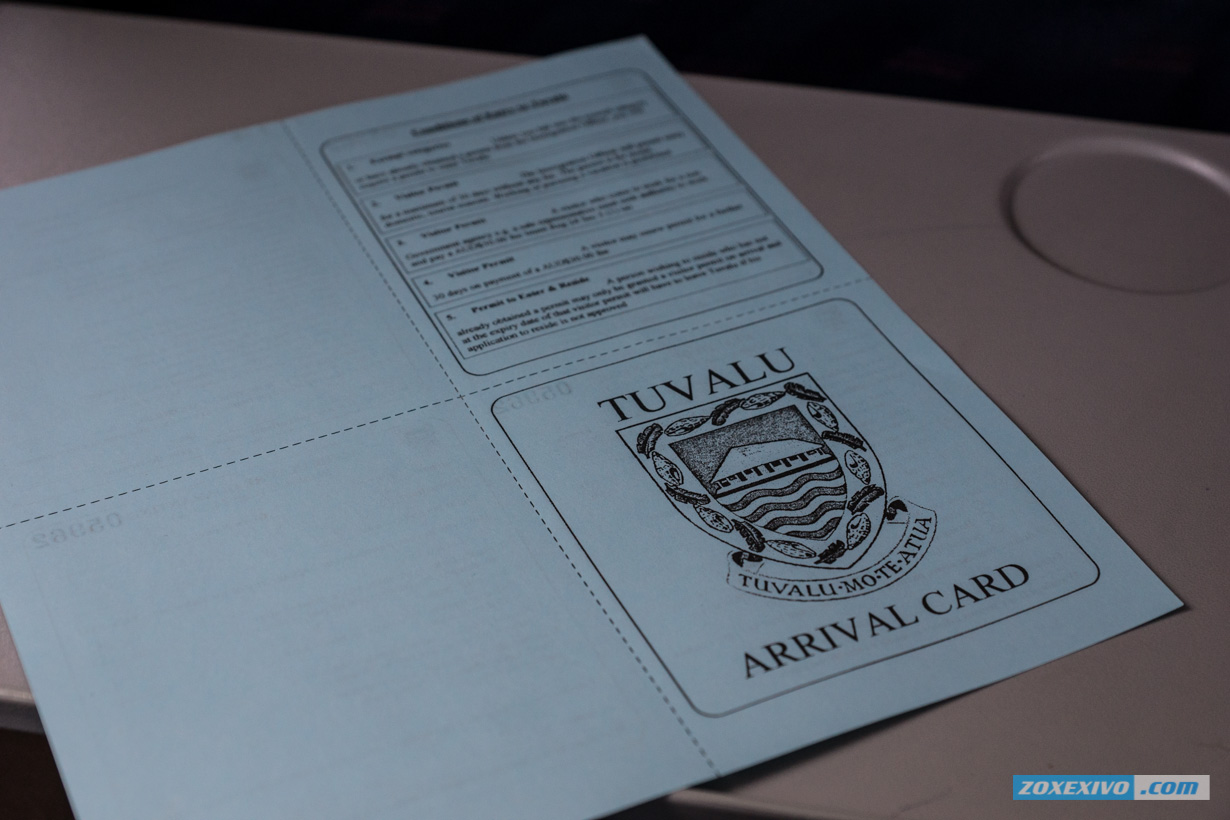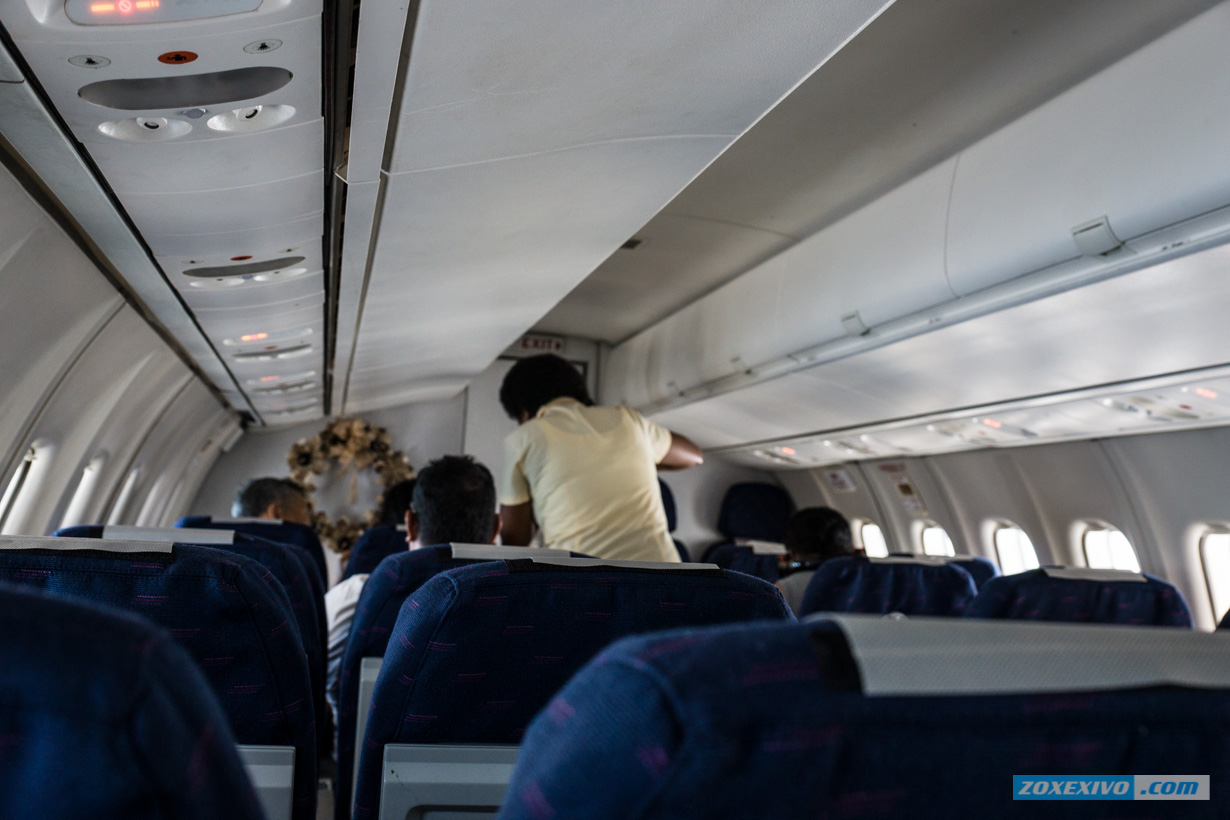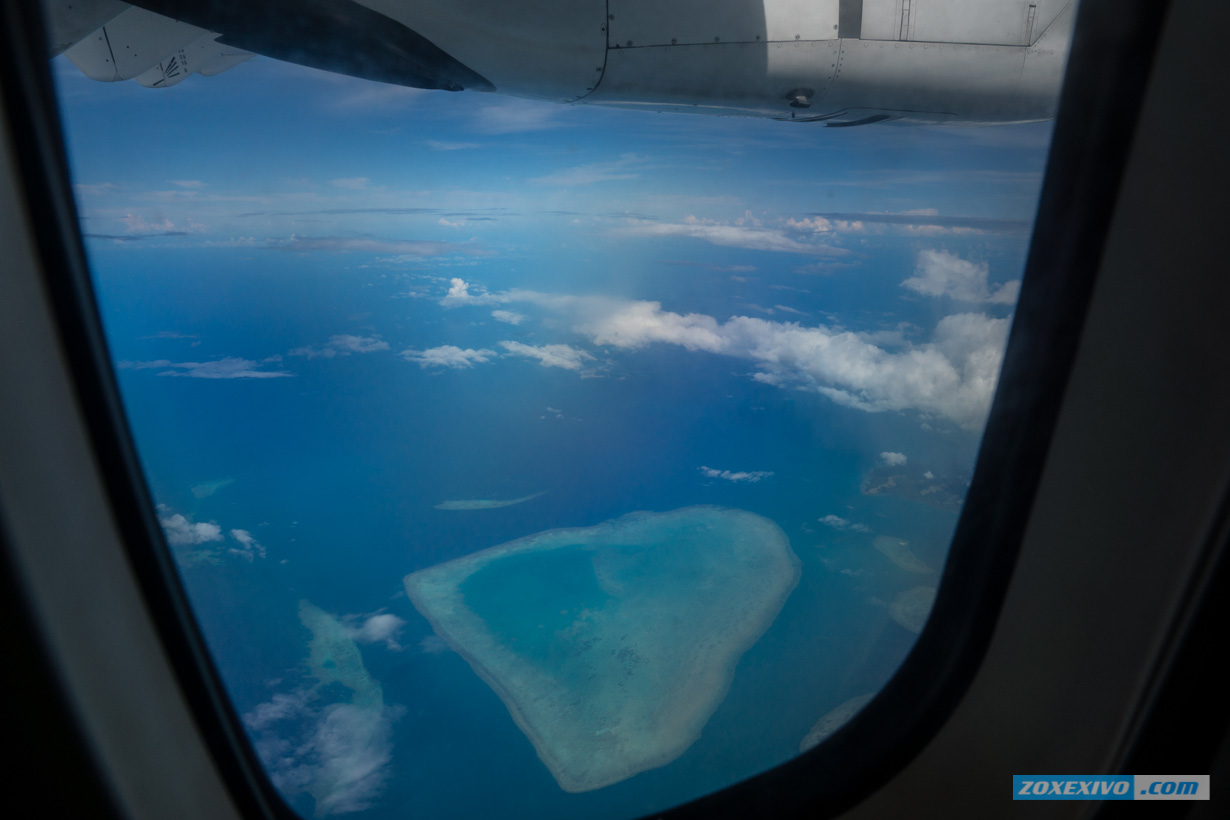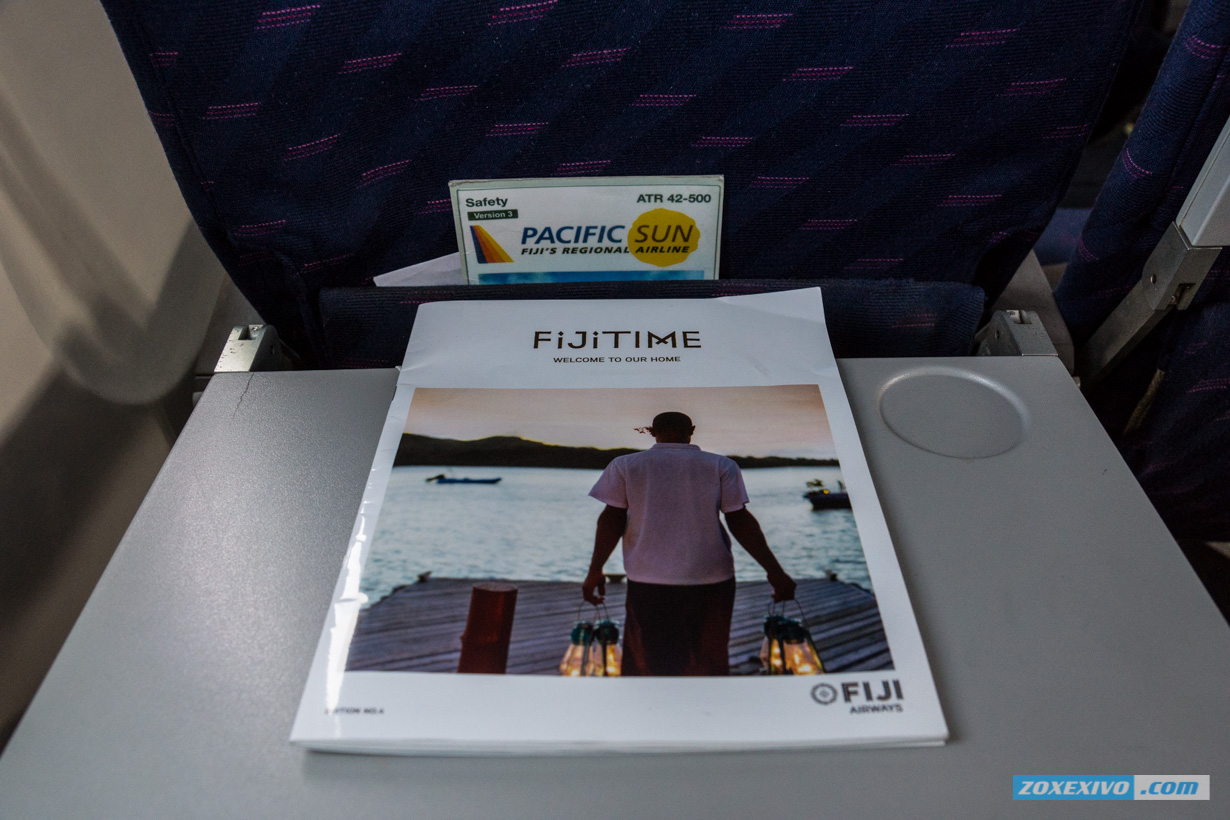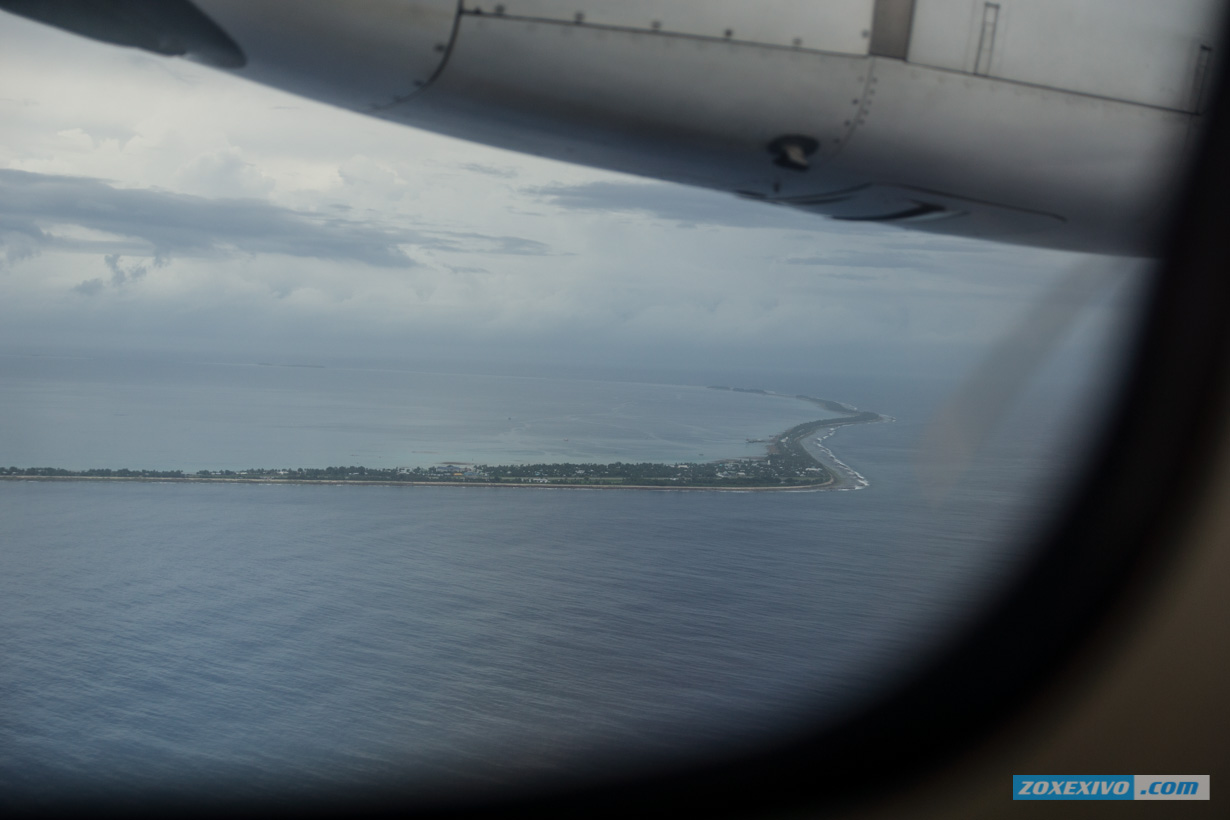 2:00 flight and we fly in Funafuti International Airport . So called main atoll ( coral island ) Tuvalu. There are several accommodation options: a well-known hotel Viaiku Hotel and several guest home. The site Tuvalu tourism was not possible to book anything other than the hotel Filamona Lodge - a small two-story house with a summer kitchen and a veranda . Filamona located next to the airport, but I would still advise you Viaiku - more civilized option and do not believe that there are no seats - Tuvalu almost no tourist flow .
Currency - Australian Dollar - quite slippery in terms of currency exchange in Russia that here. Points, the same as in Fiji
It is best to buy a universal travel adapter - it is suitable for all occasions .
Machine in Tuvalu do not need at all, but without a motorcycle you can not do . Bike ride is all here and it's very convenient . Upon arrival, I drove a semi- scooter , half motorcycle 10 AUD ( Australian Dollar ) per day. It liter tank 2 and 4 speed. Rights category And I was not, but boy , posing me a scooter said that everything is OK . People do not have helmets , and presumably transport technically very limited in speed and on the roads a lot of speed bumps . Just leaving " for the city " needs to look up , since it is known that a lot of people die from falling coconuts from palm trees and coconut trees are everywhere .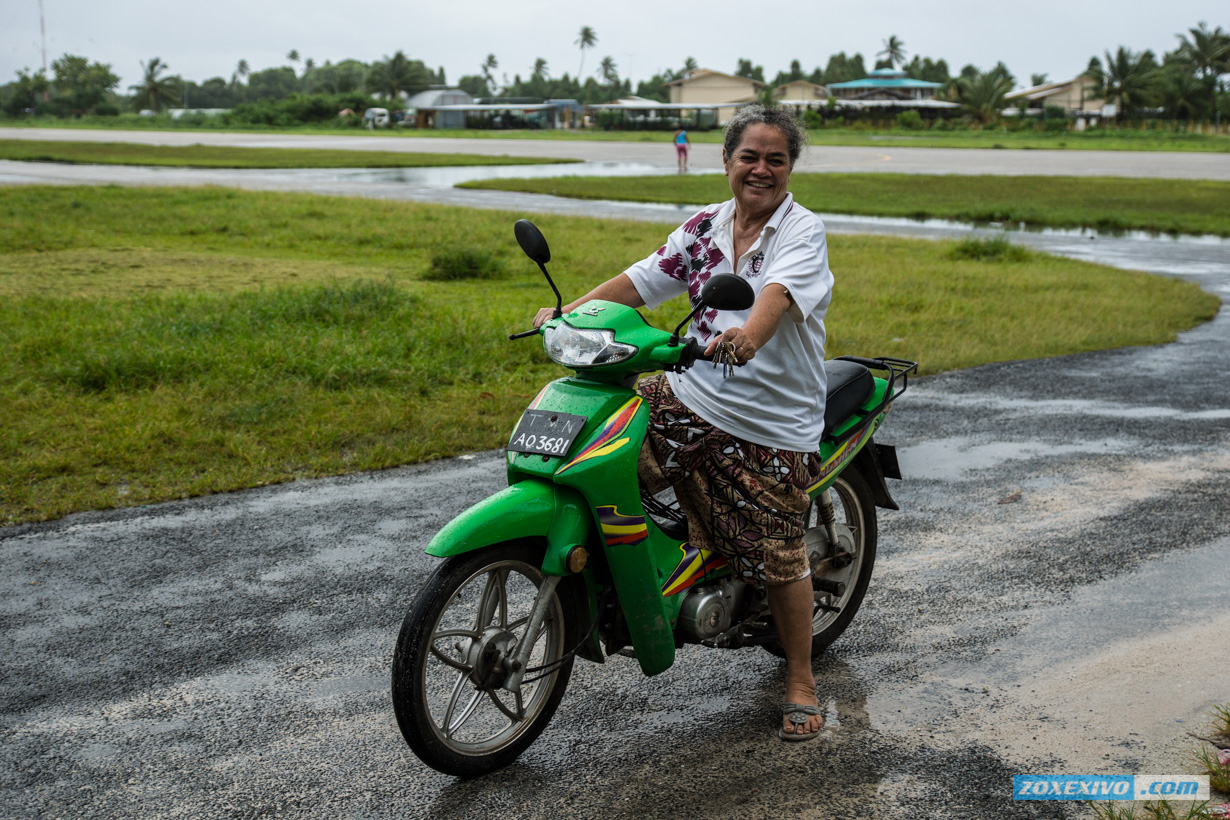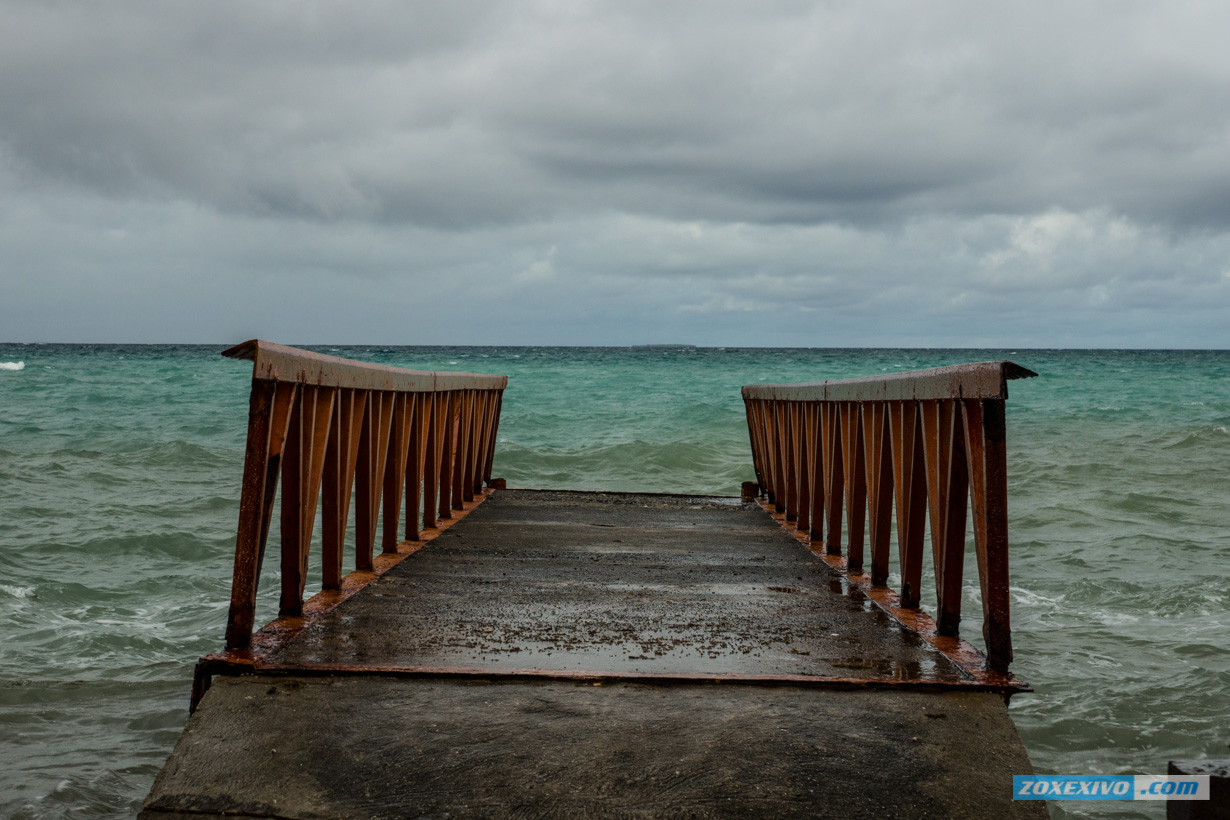 Beaches here you will not find , but you can safely swim in the lagoon , but in no case do not try to swim to the other side of the island - can be eaten by sharks. Especially cool is at low tide, when formed small mini lagoon with turquoise waters .
The main part of the island - a strip of land about 50 meters wide , which occupies the main part of the road . The road is good and smooth . At one end of the island a big dump, but the other remains of coral reefs , sometimes flooded by the ocean.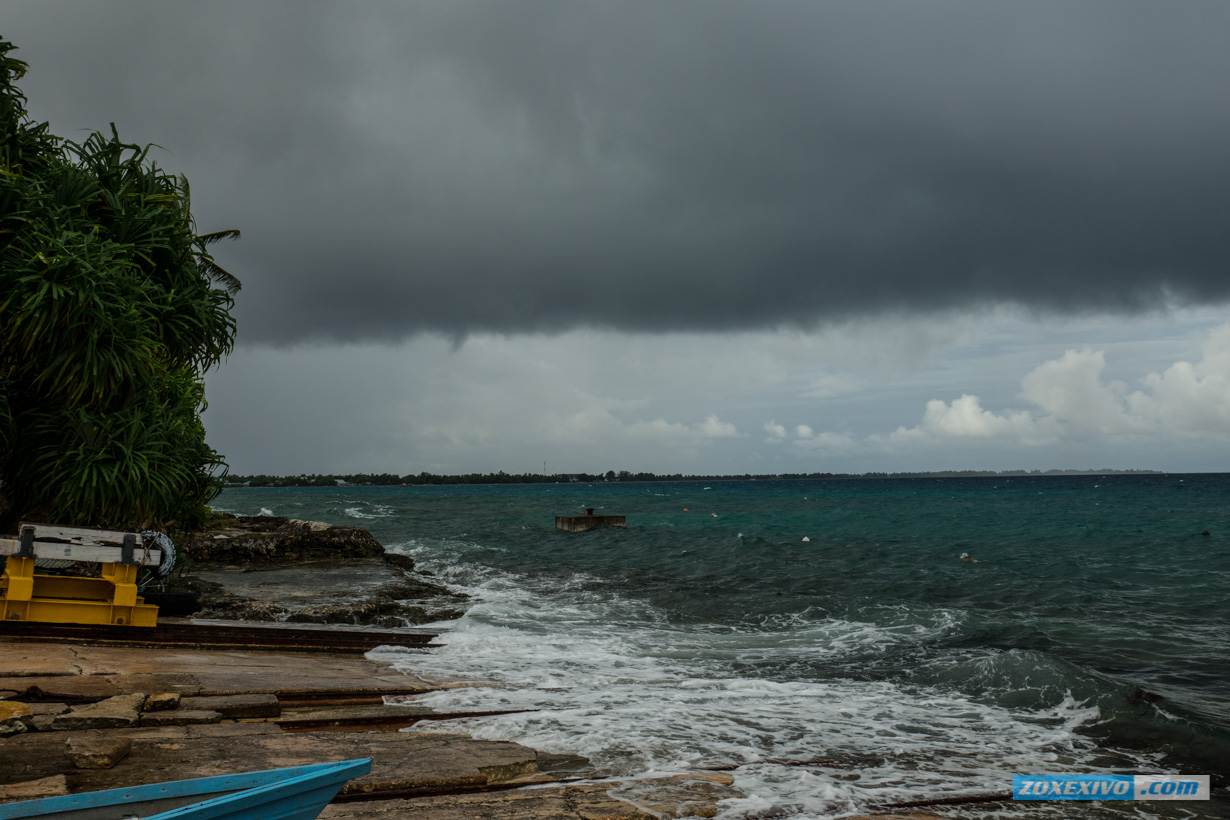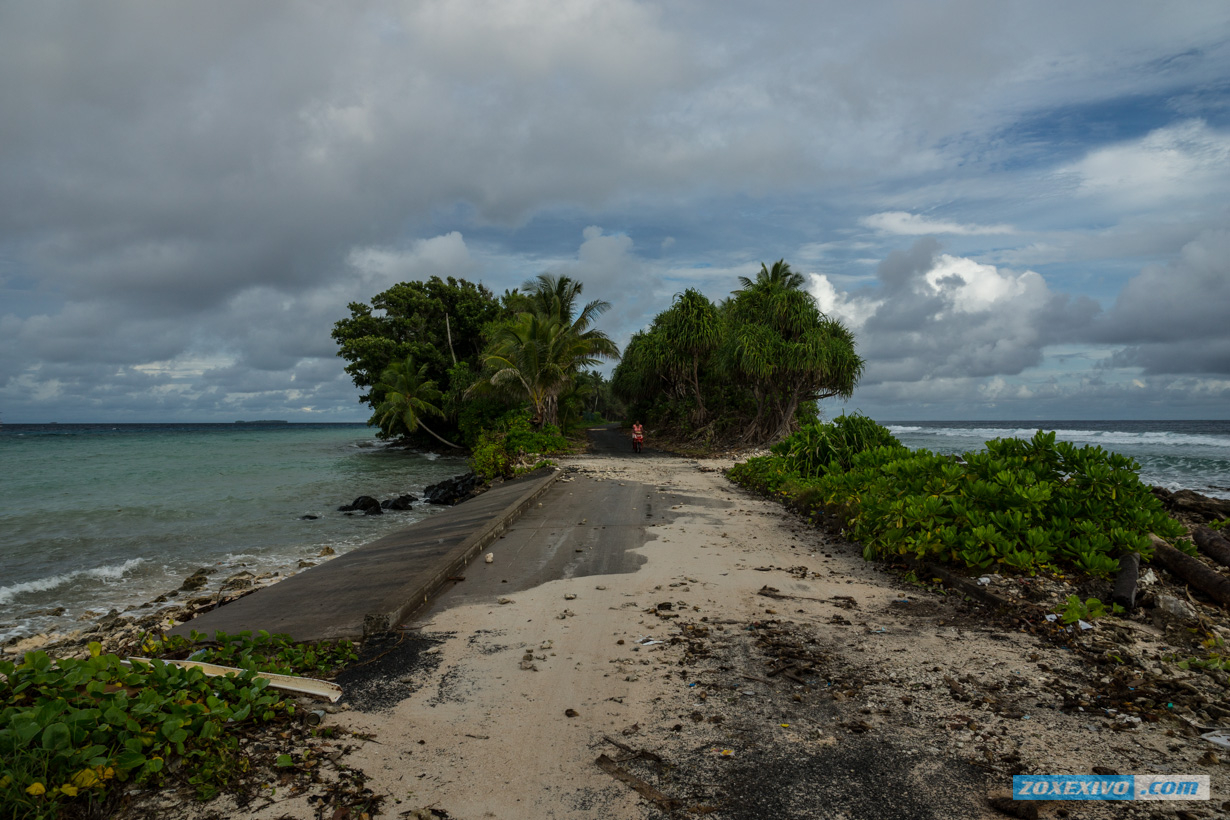 This is war. Generally , that America , that the UK is very much heritage in Oceania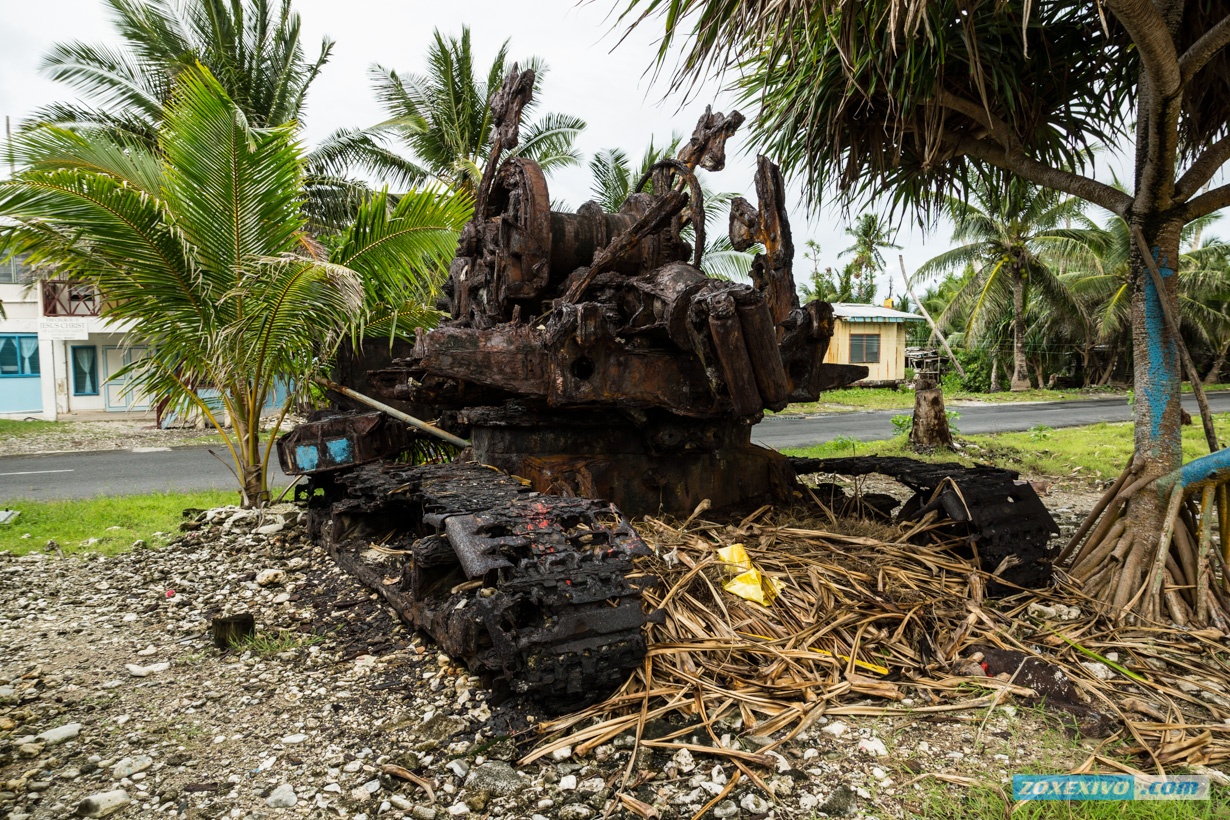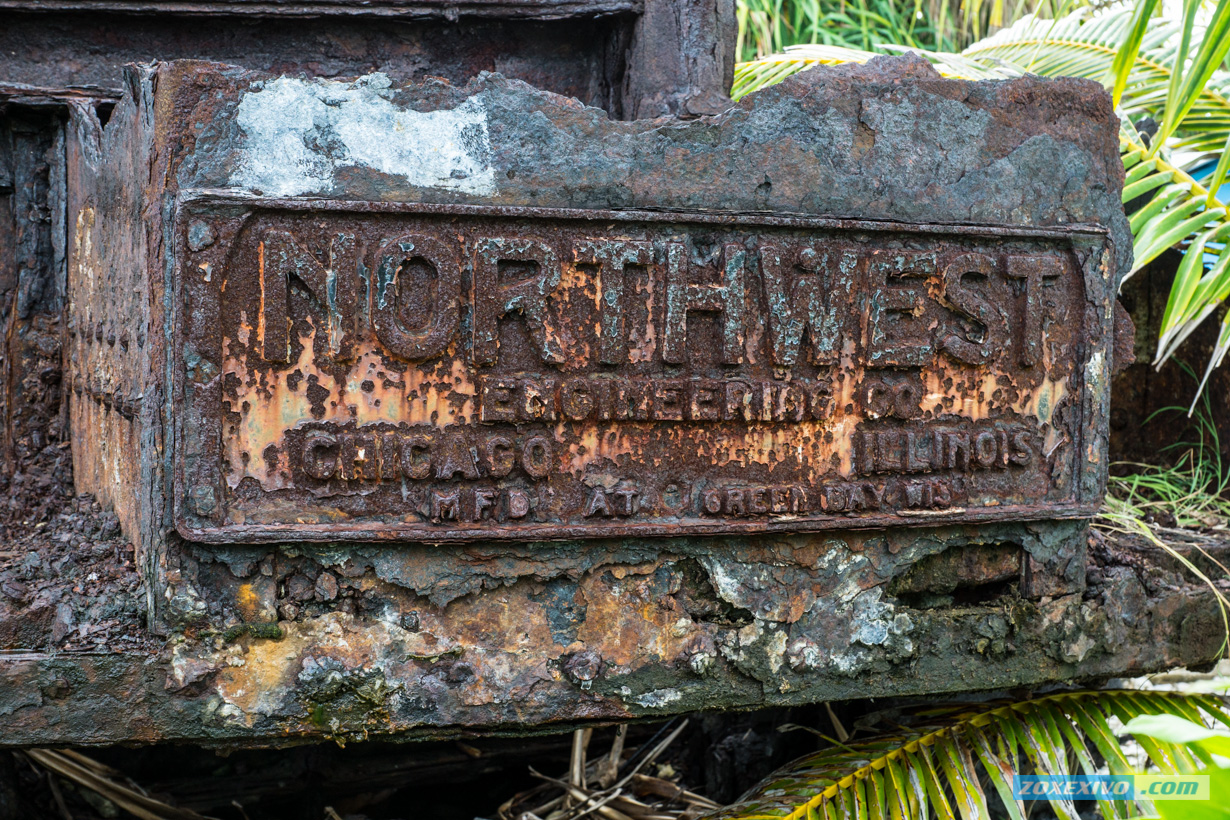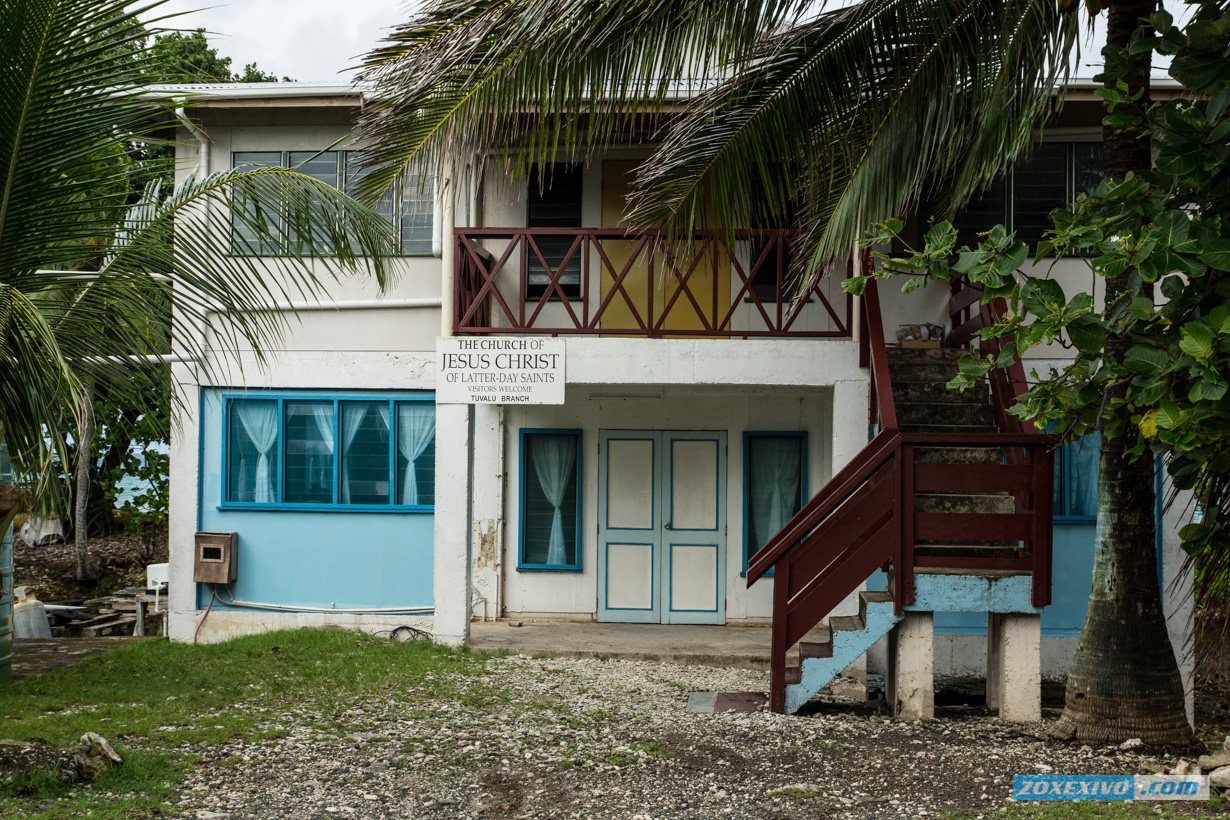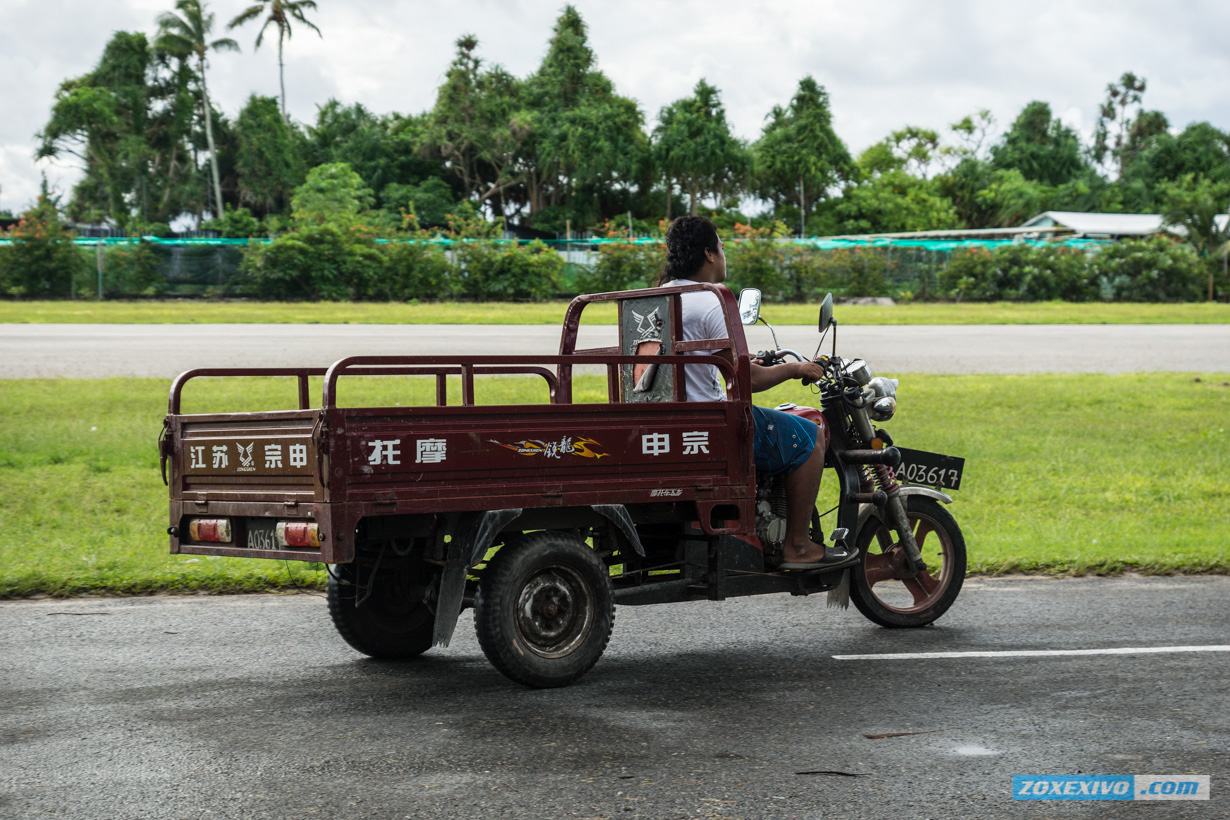 That hotel - Filamona Lodge.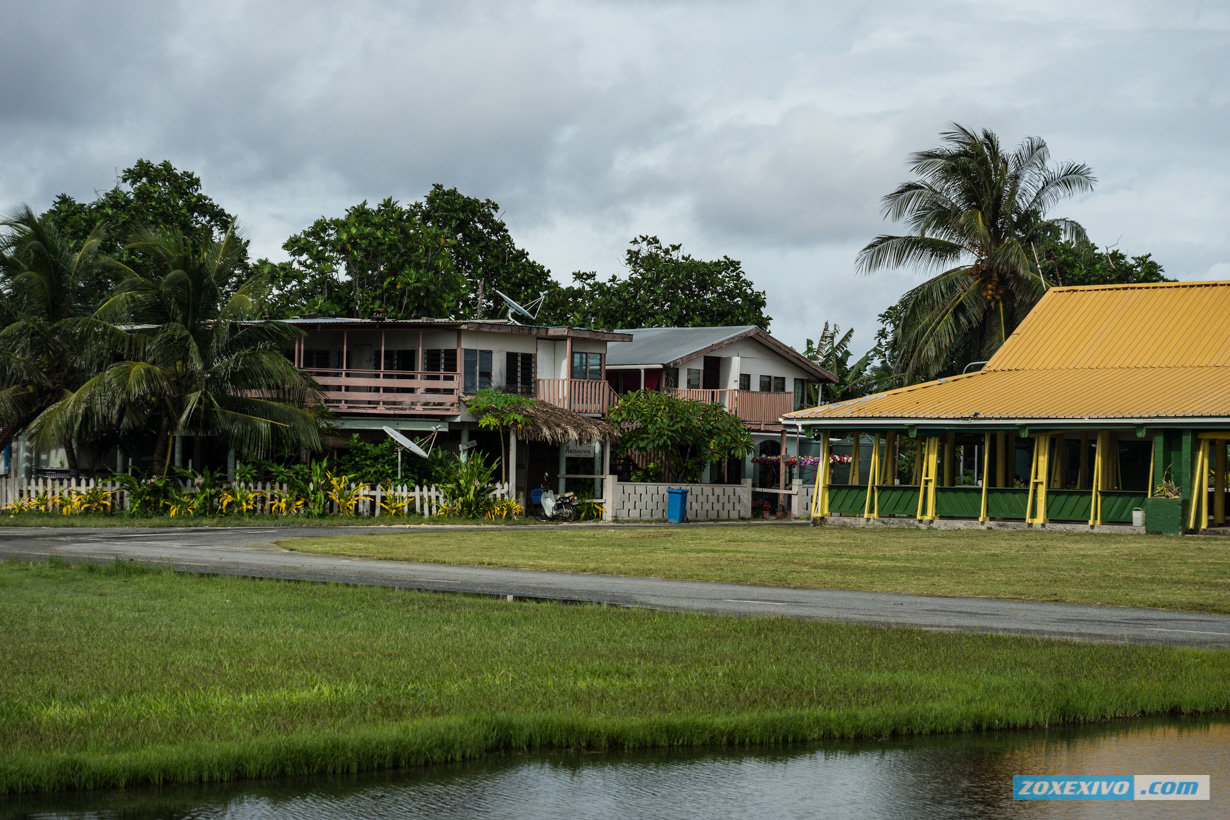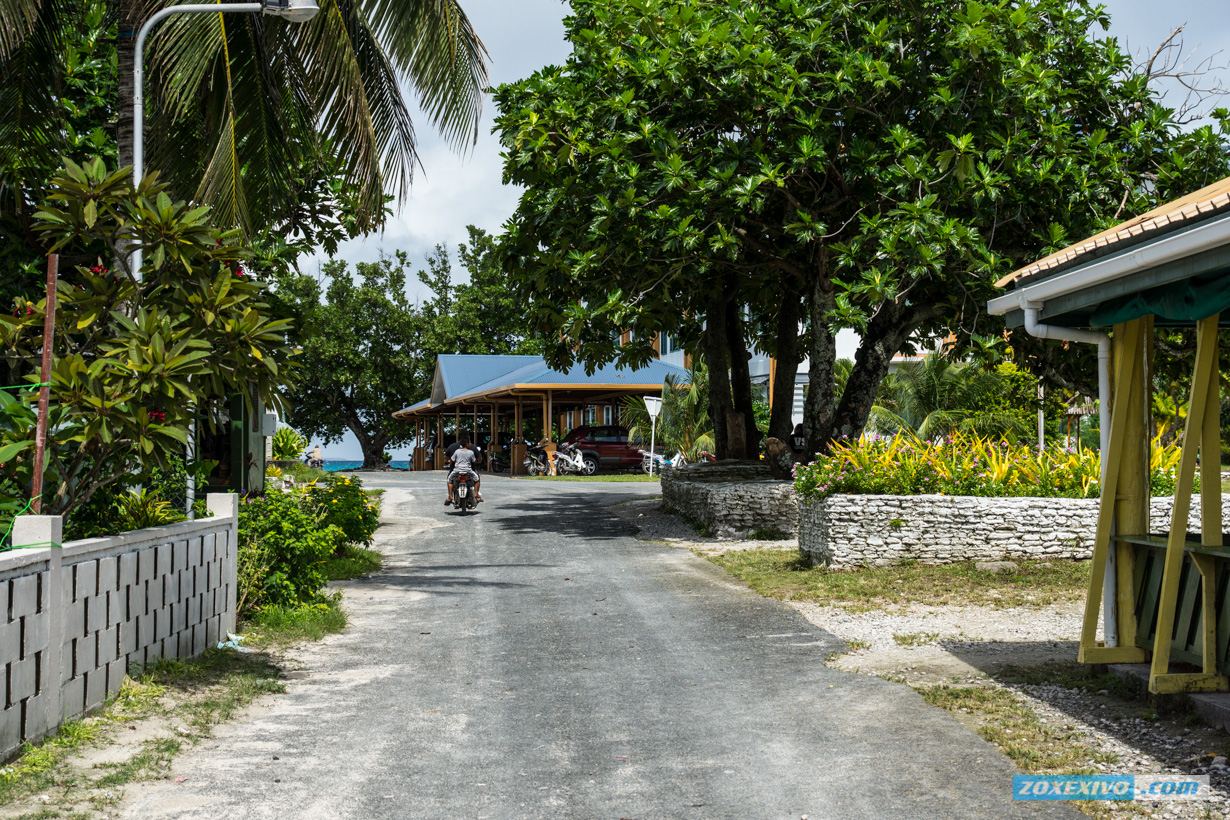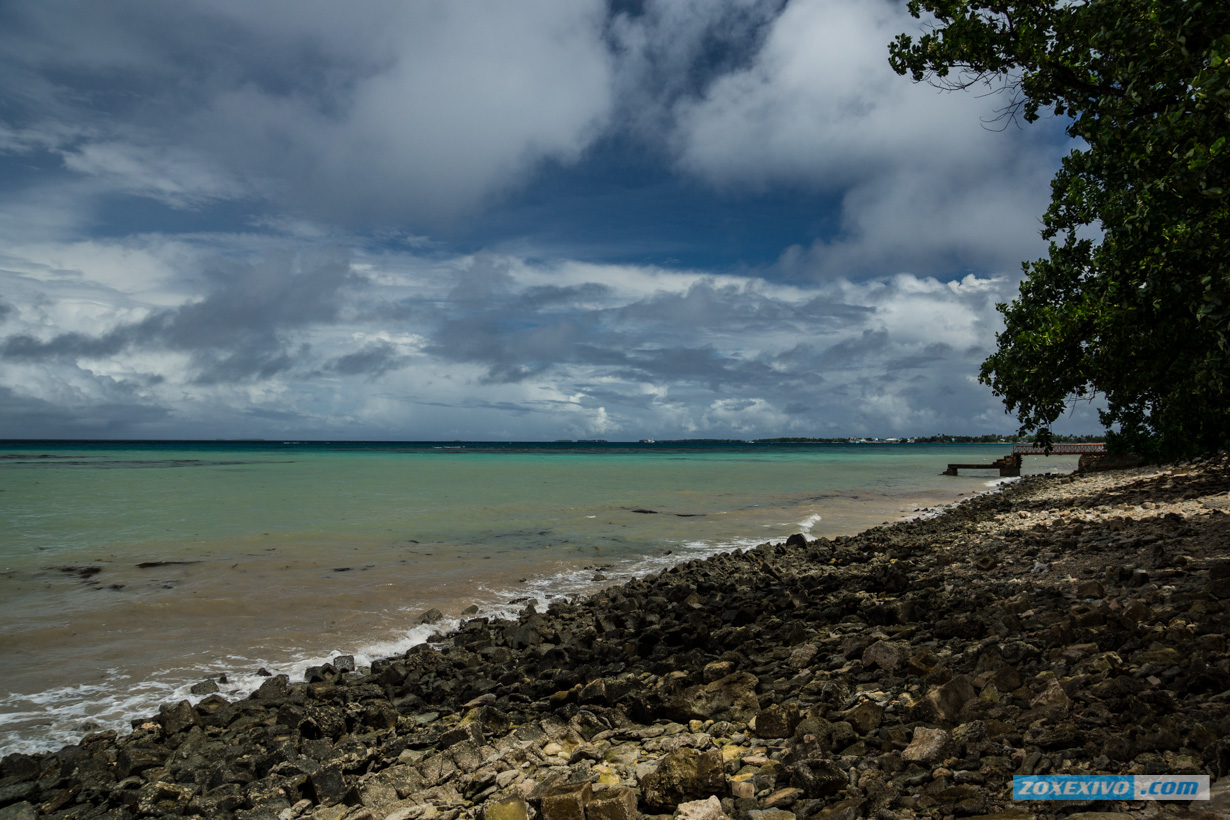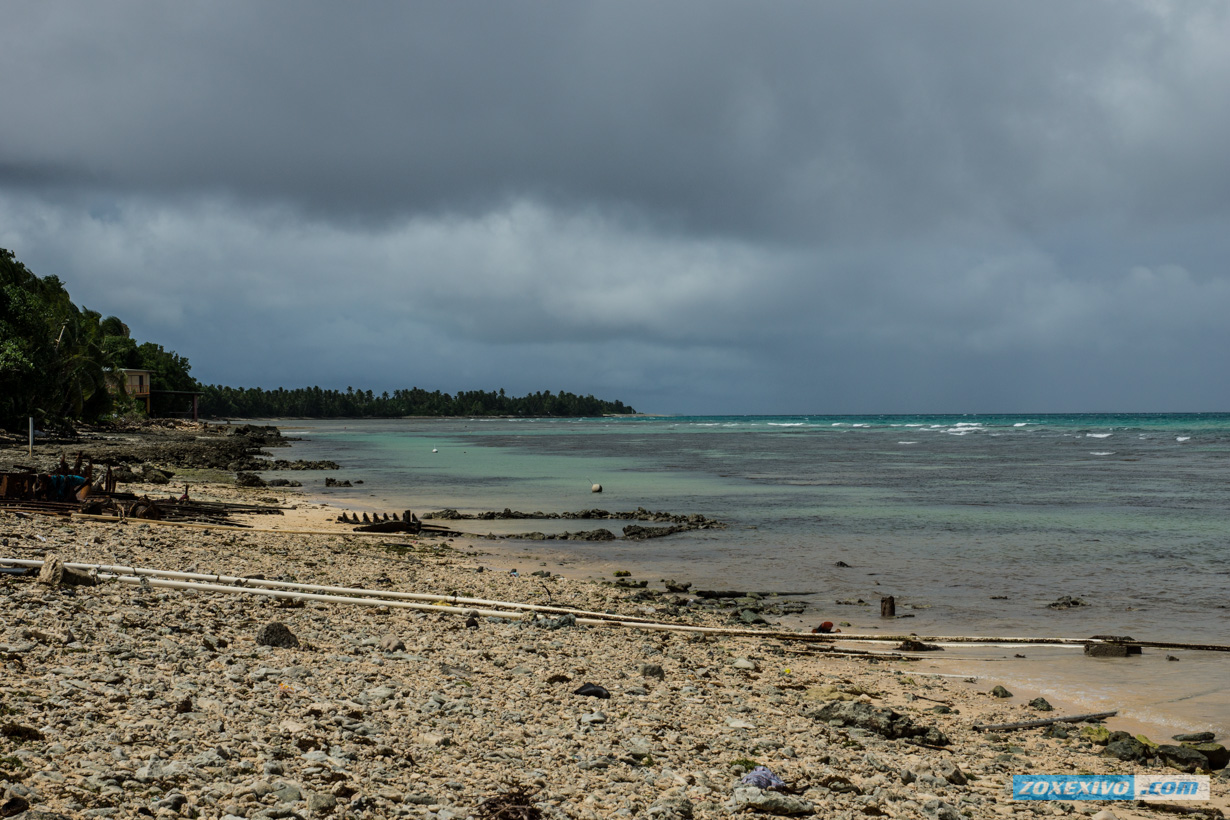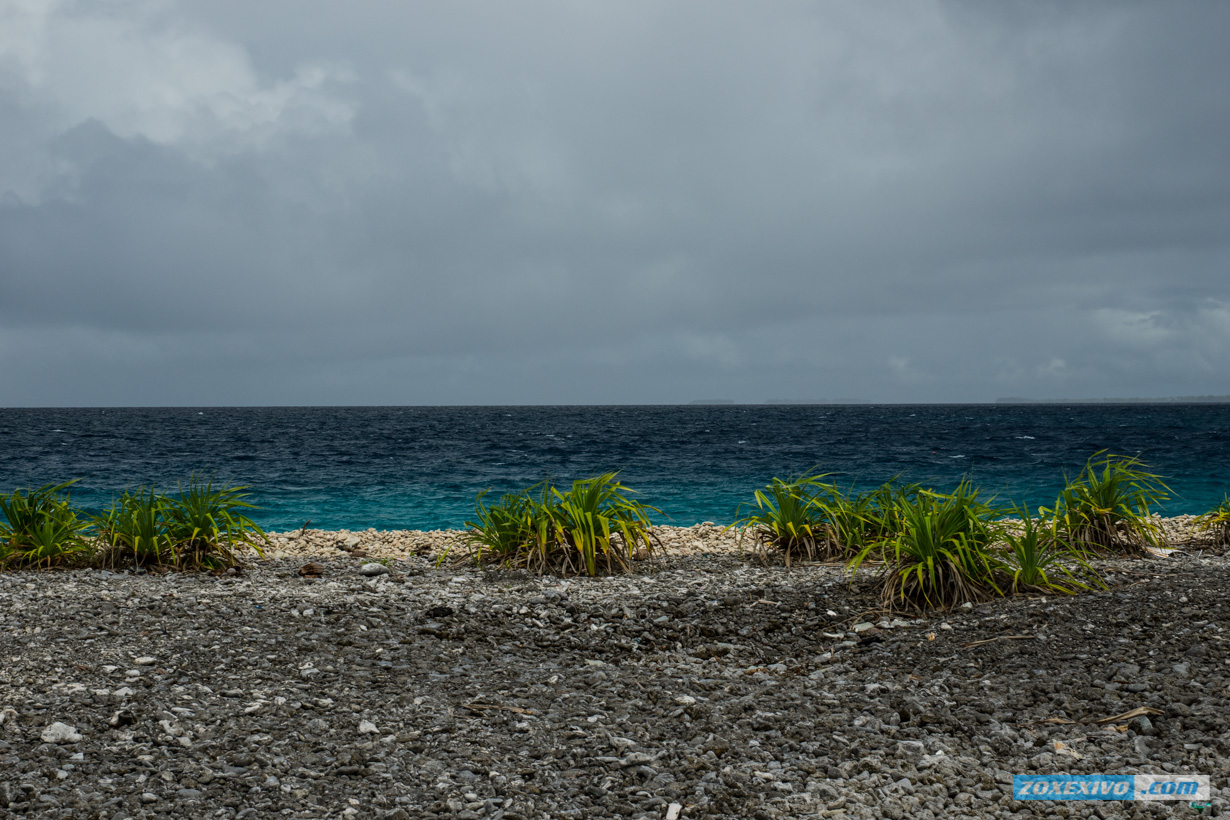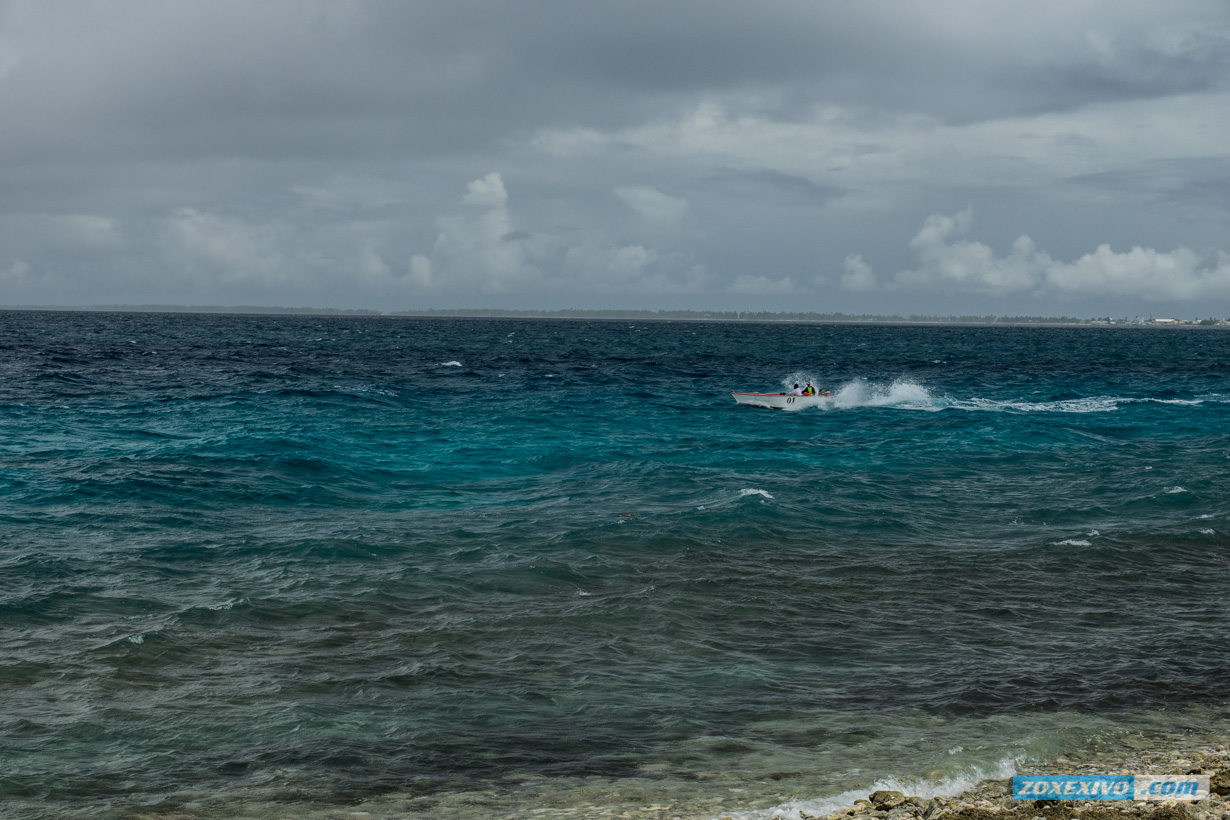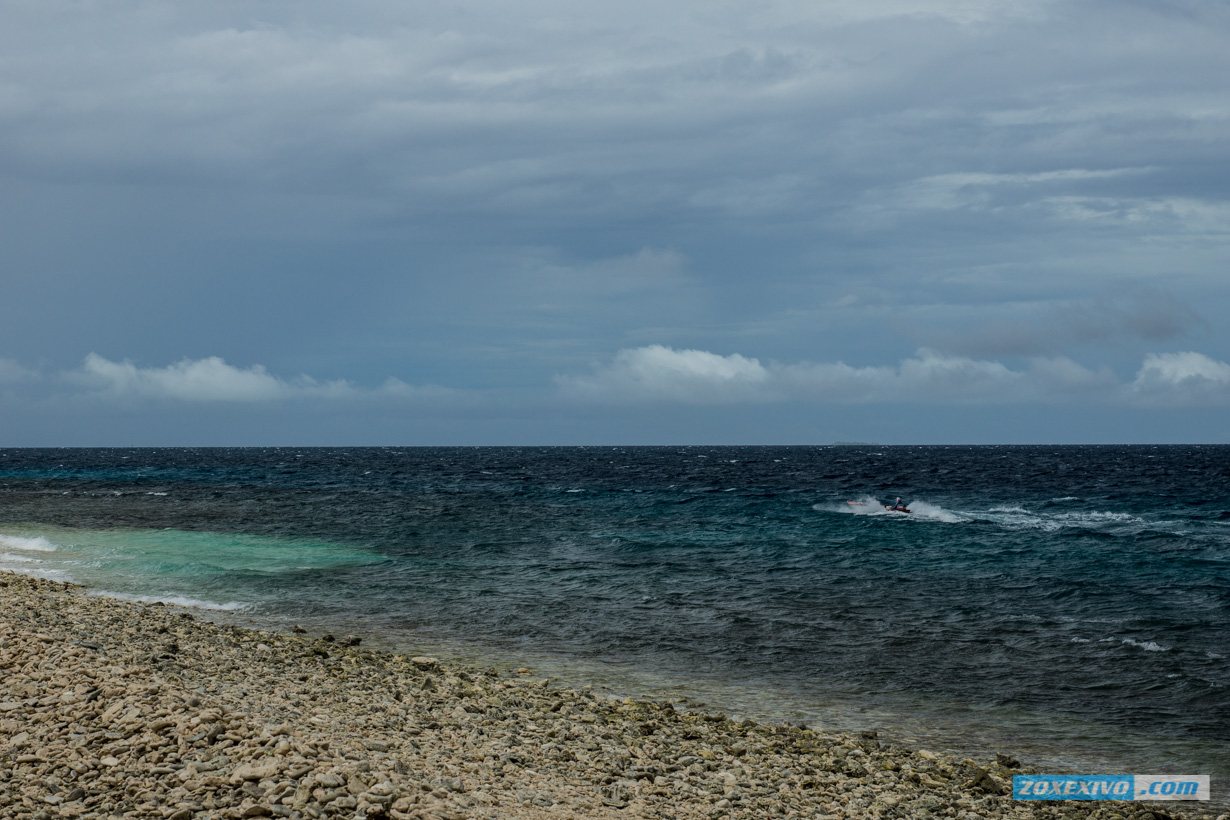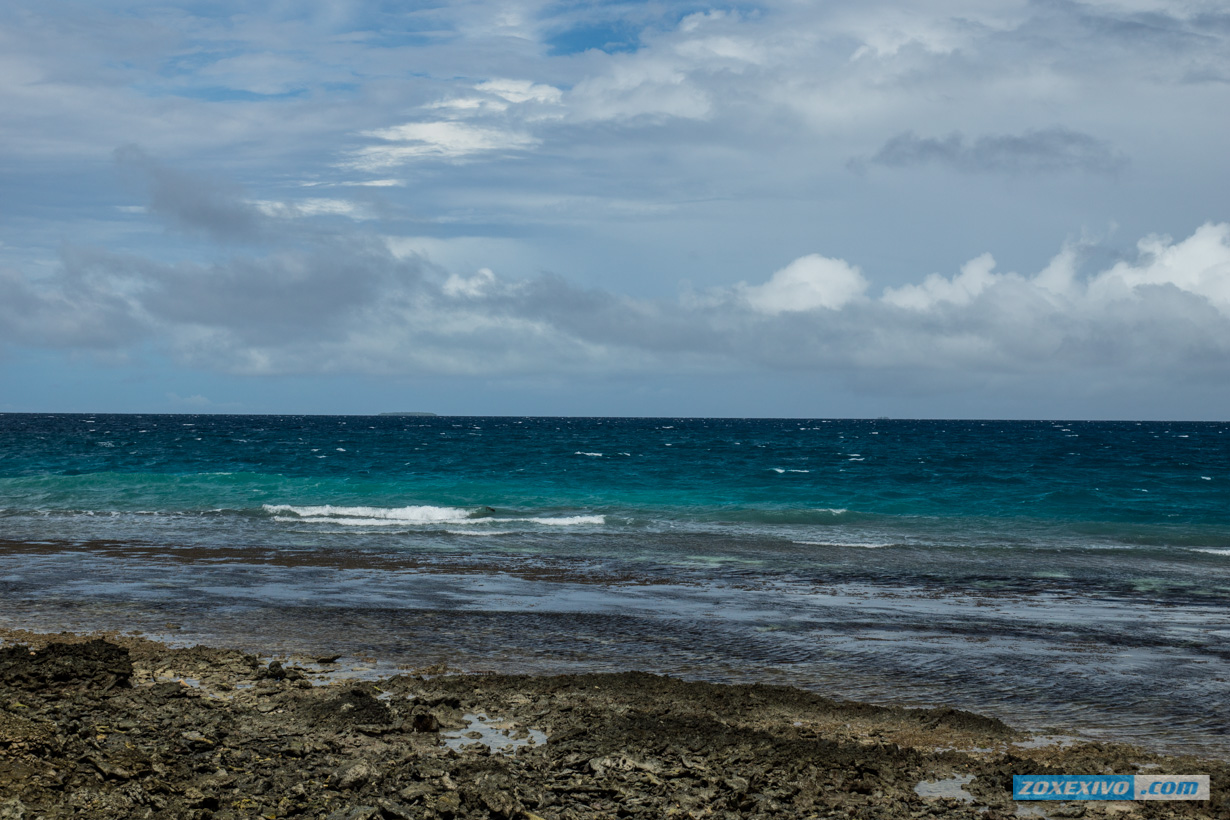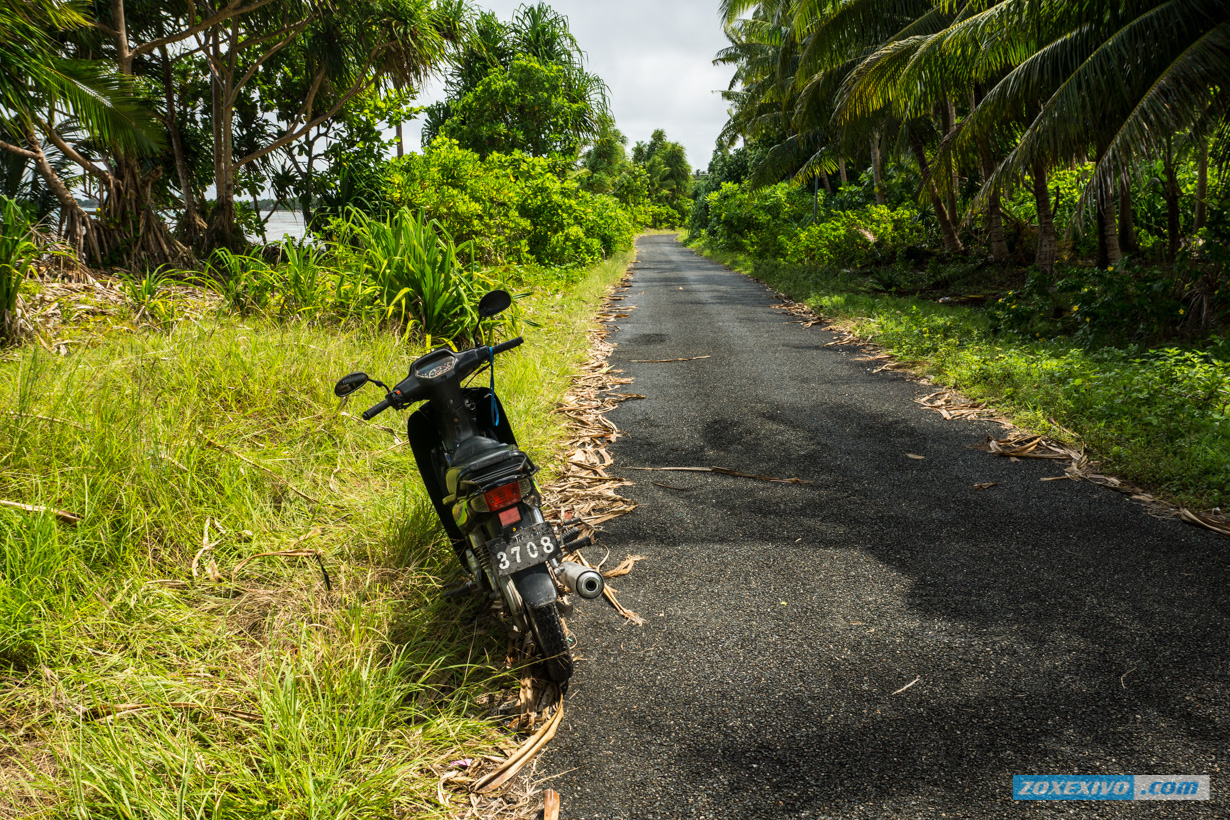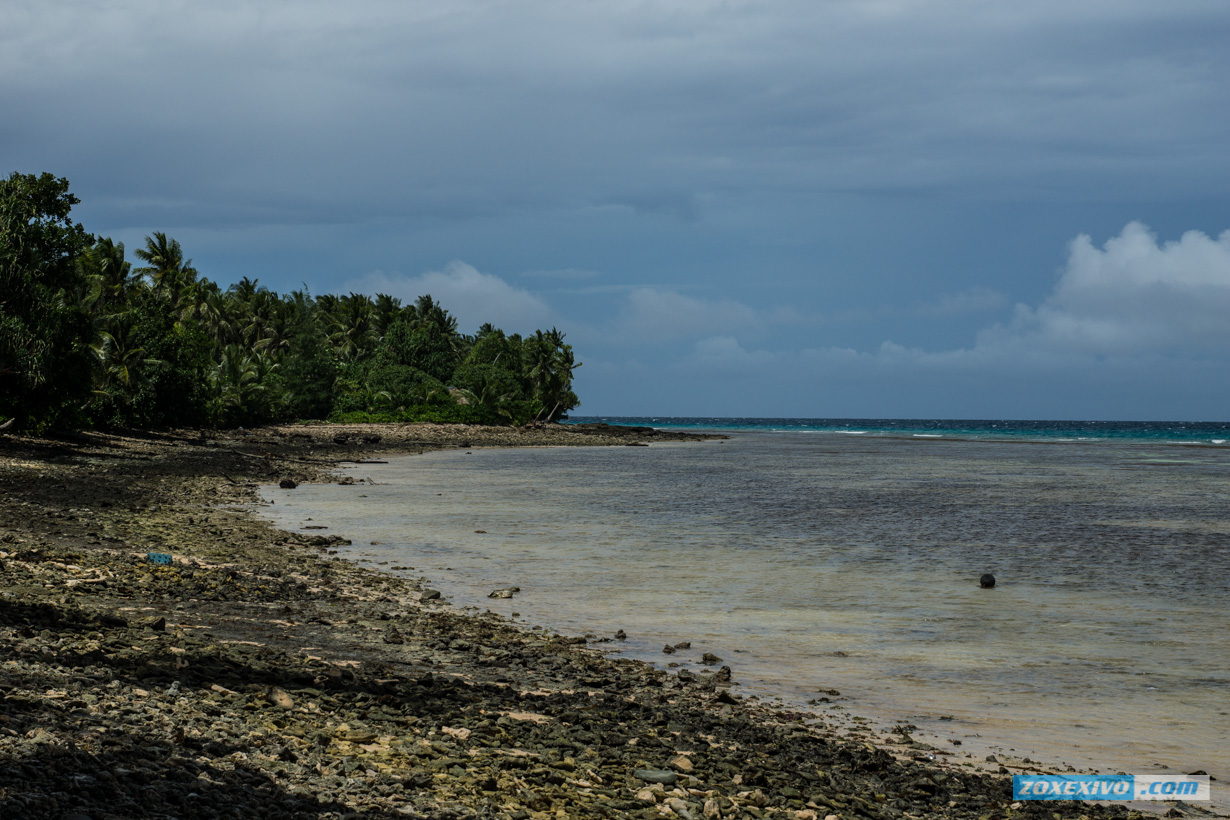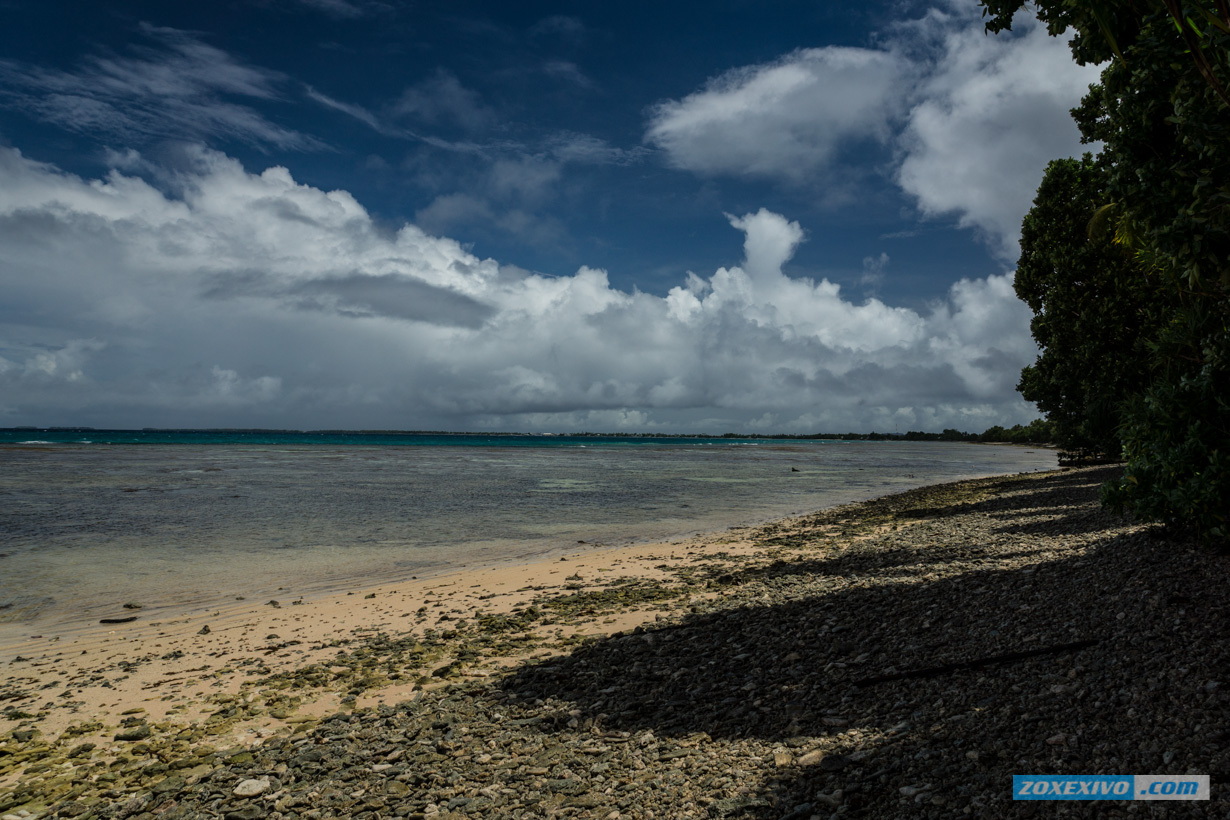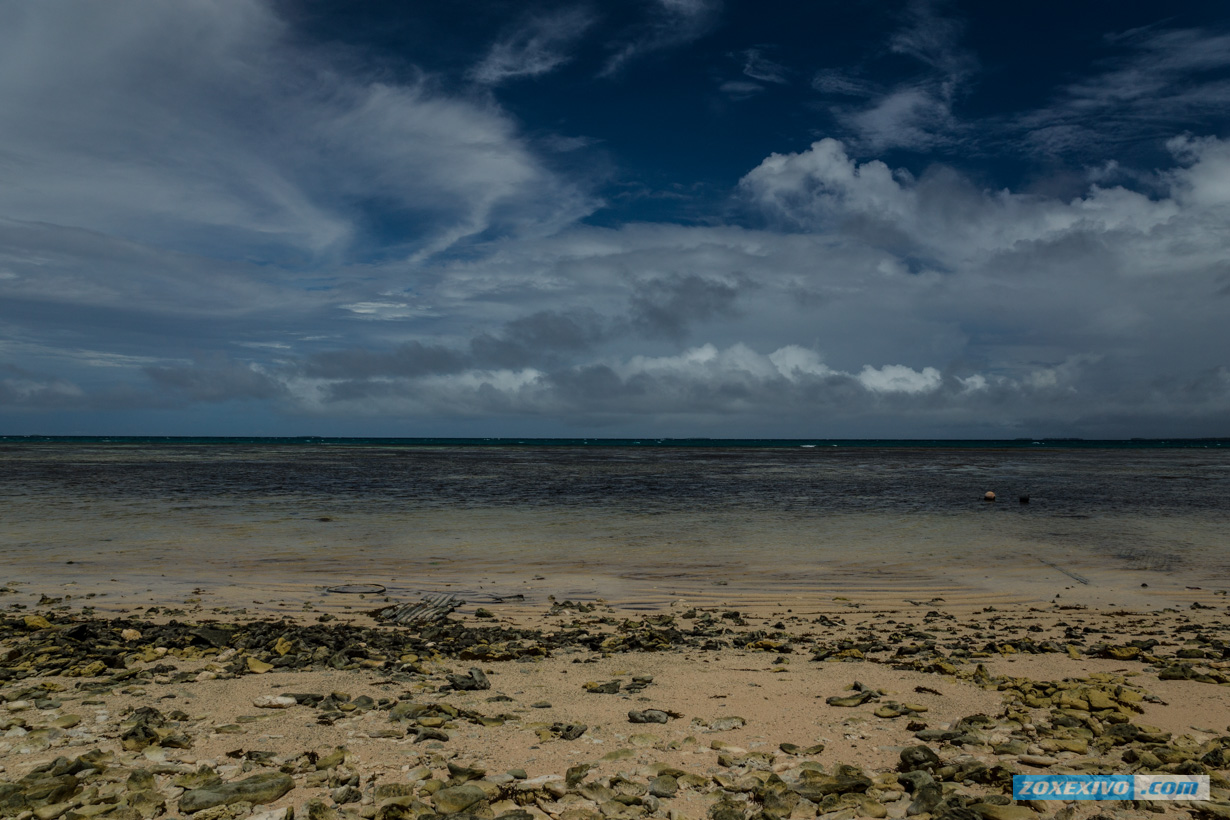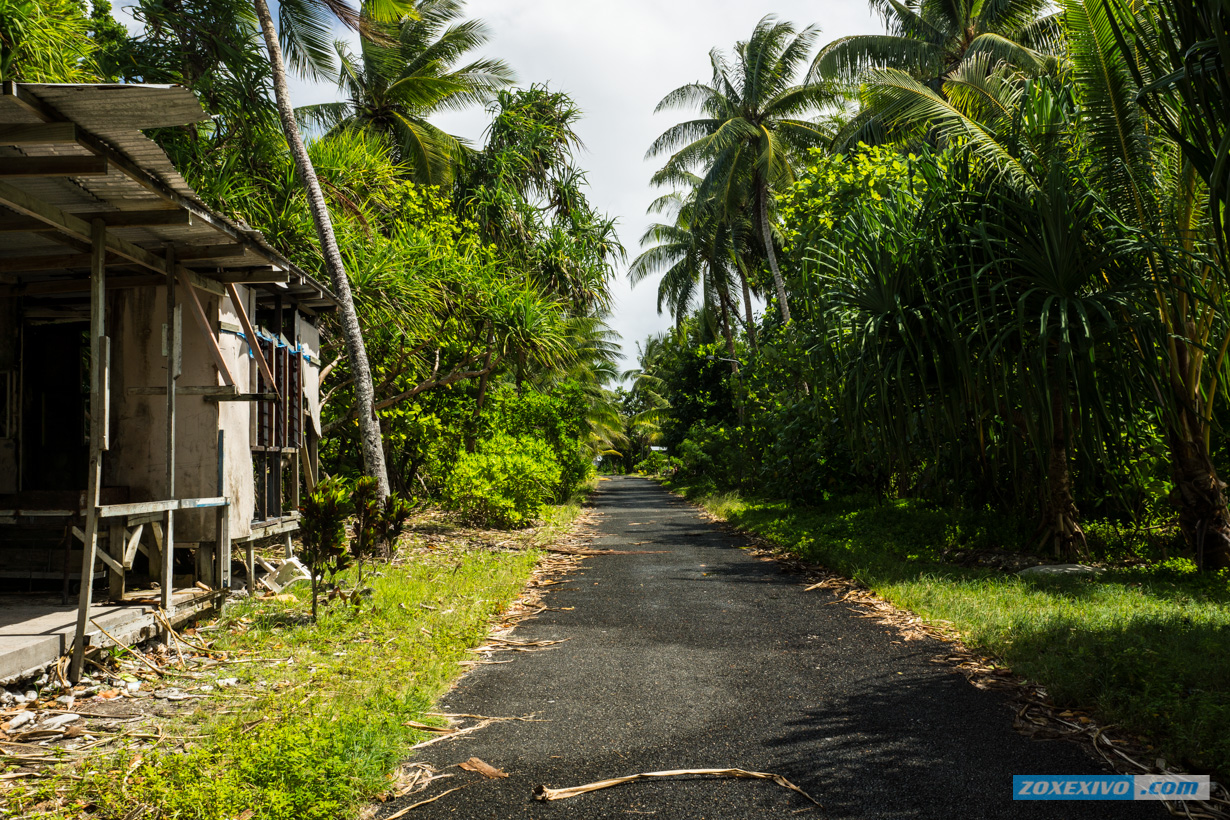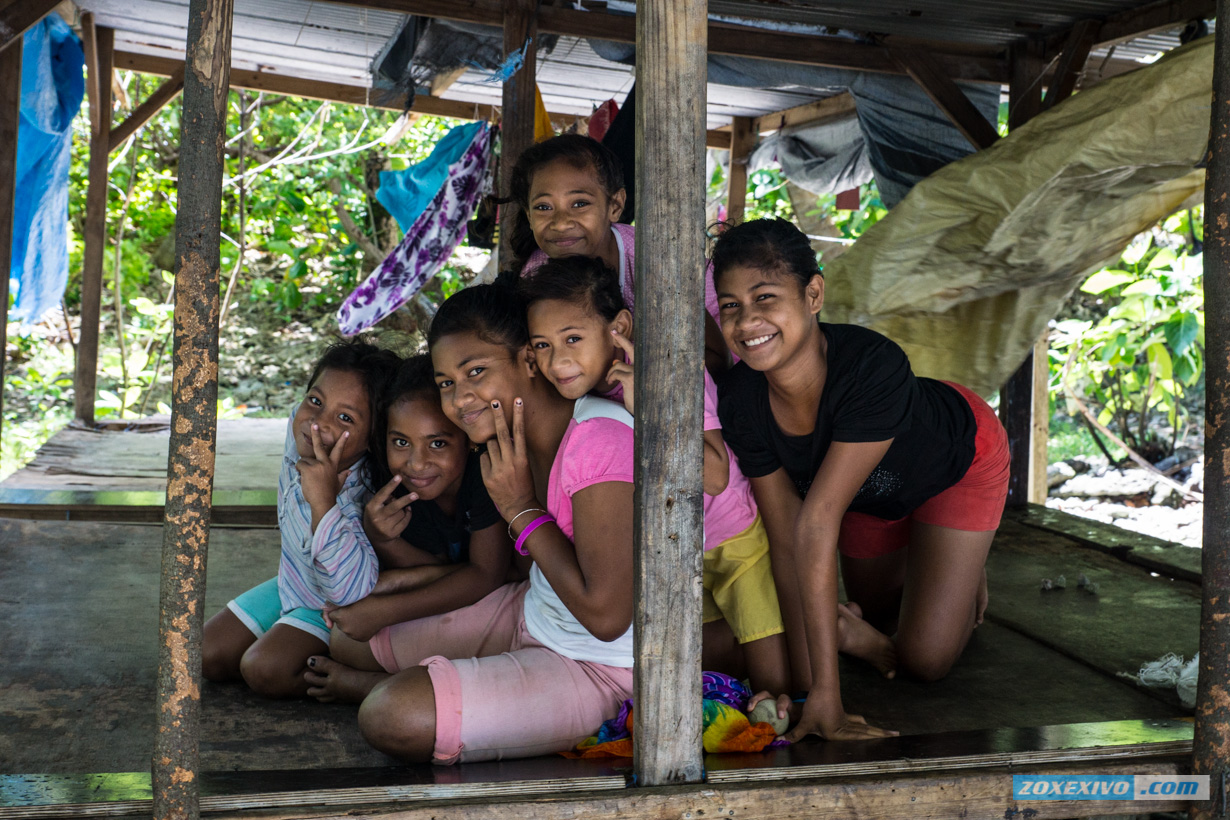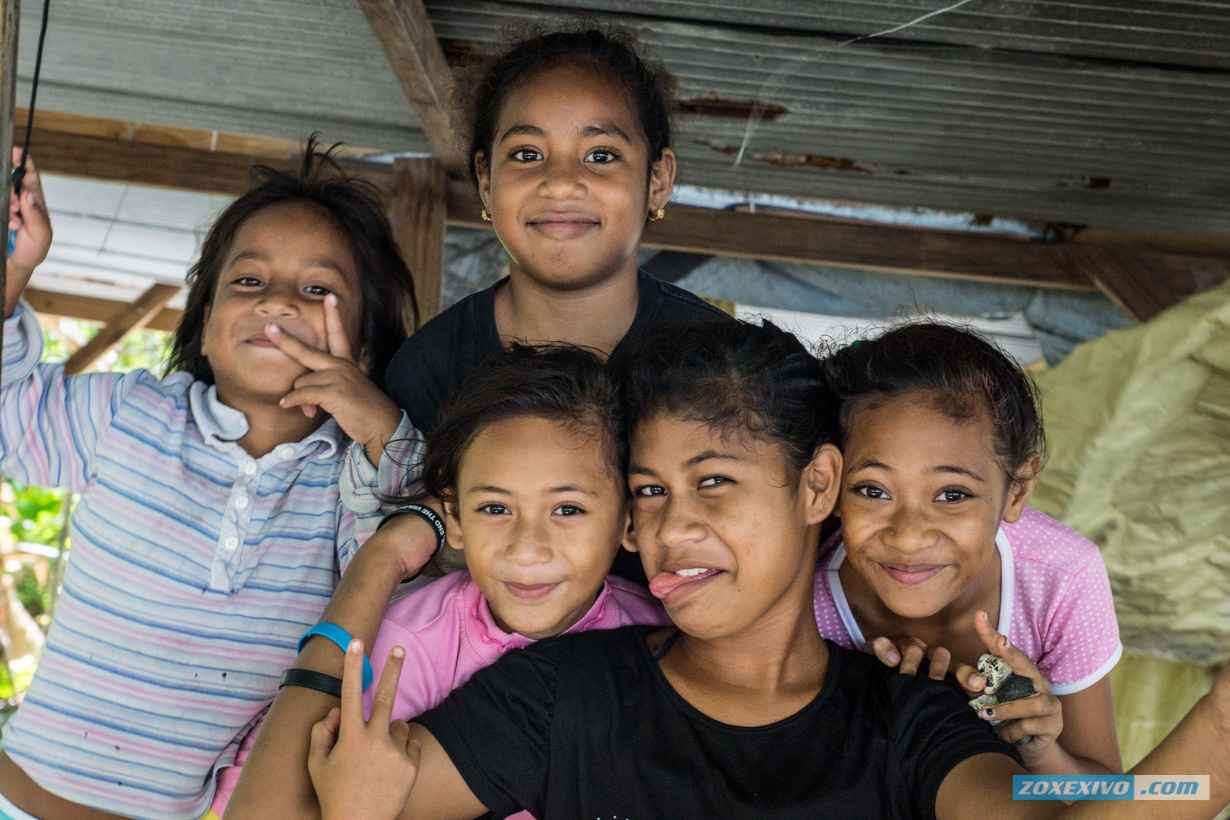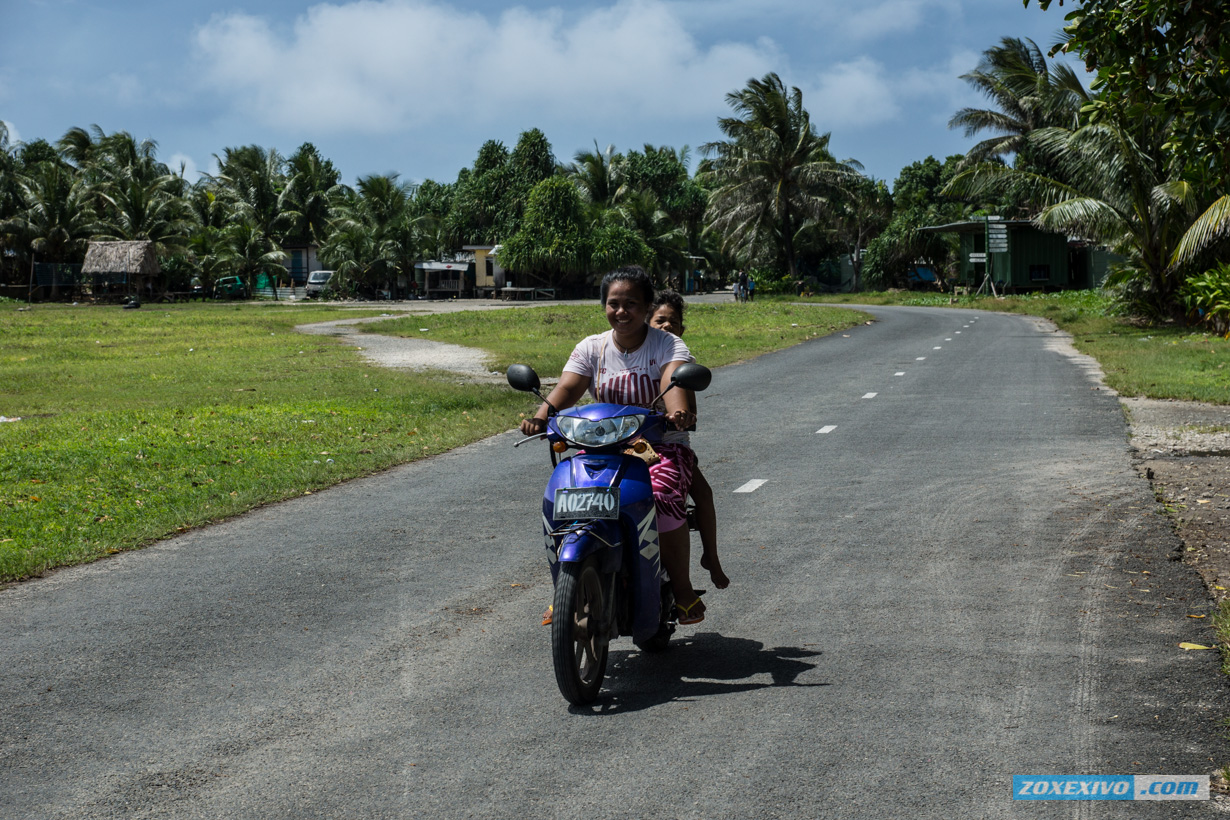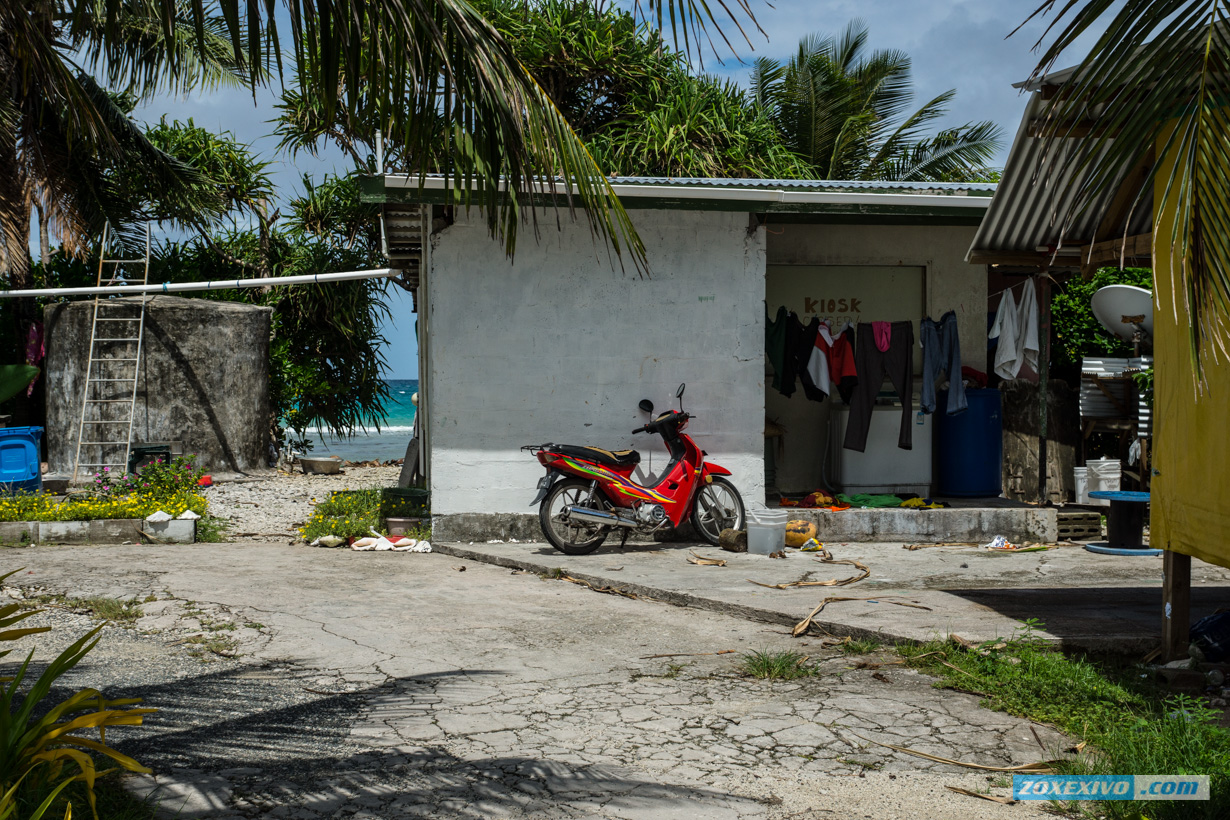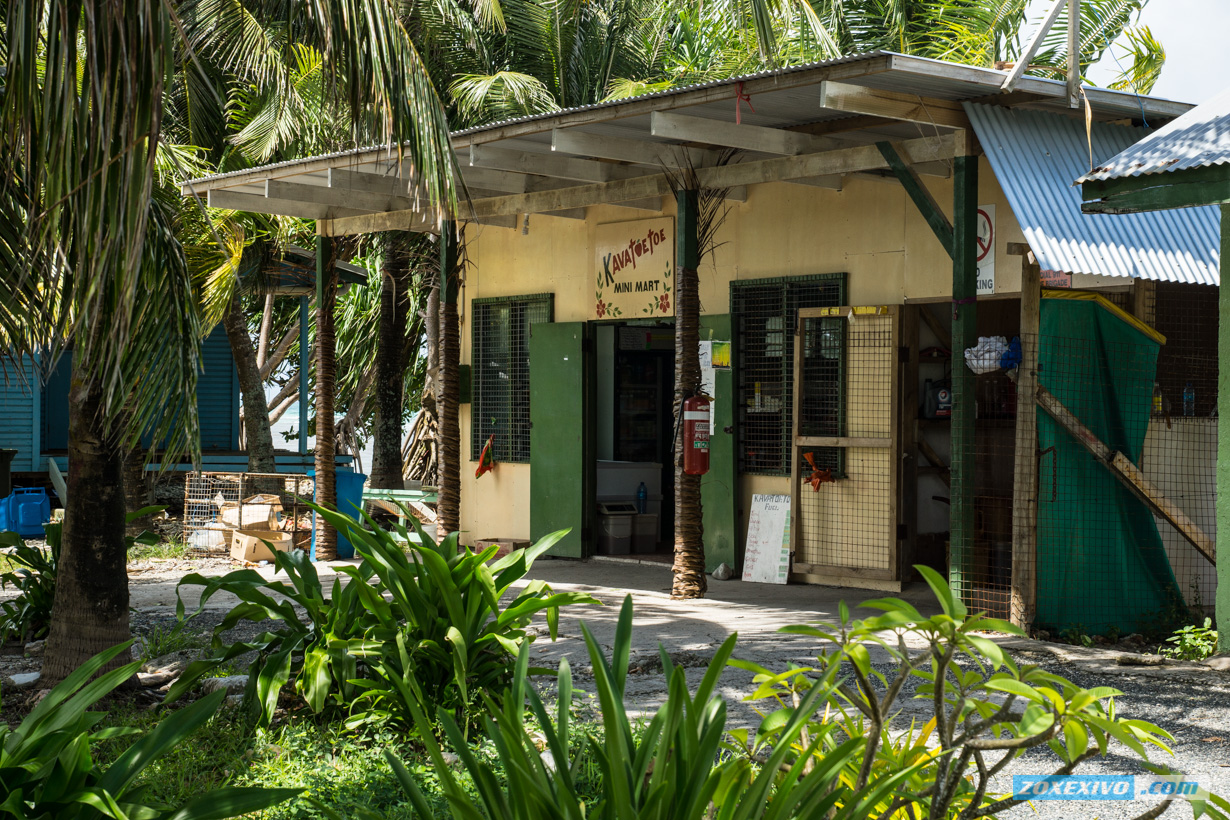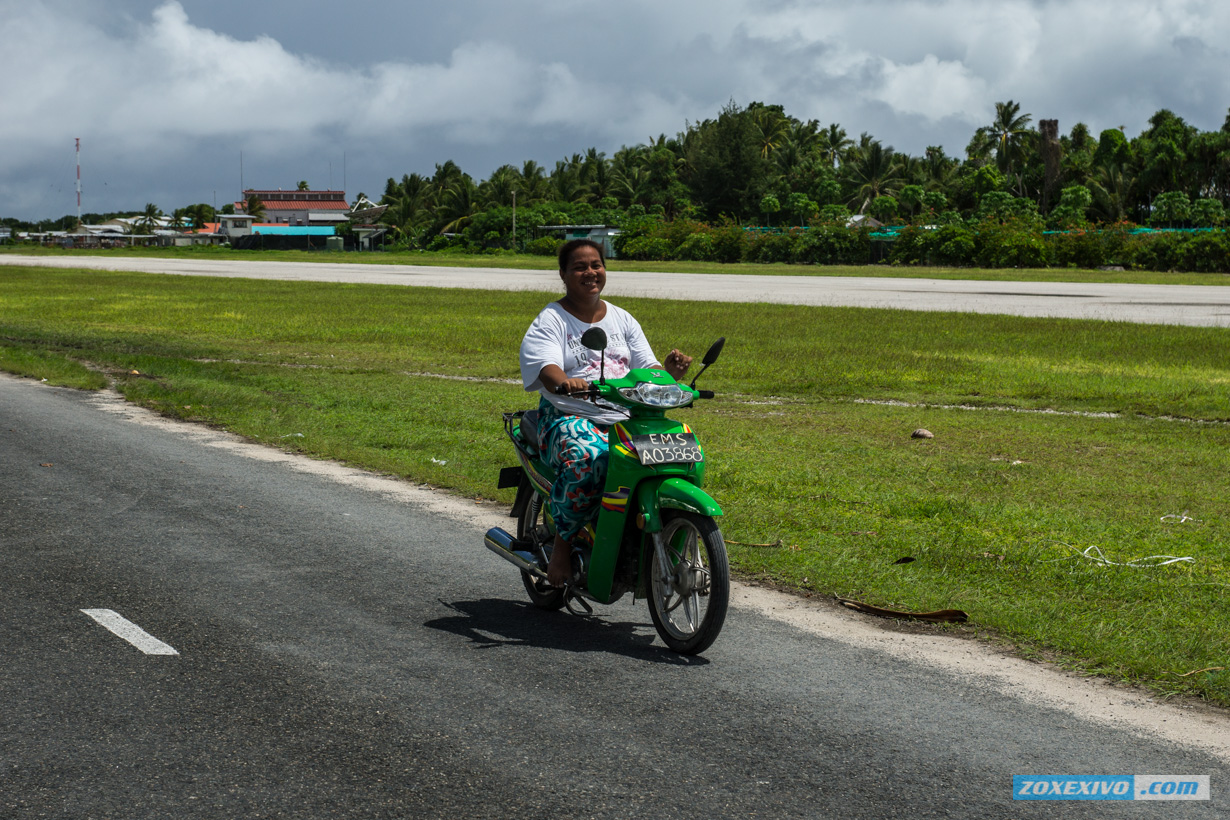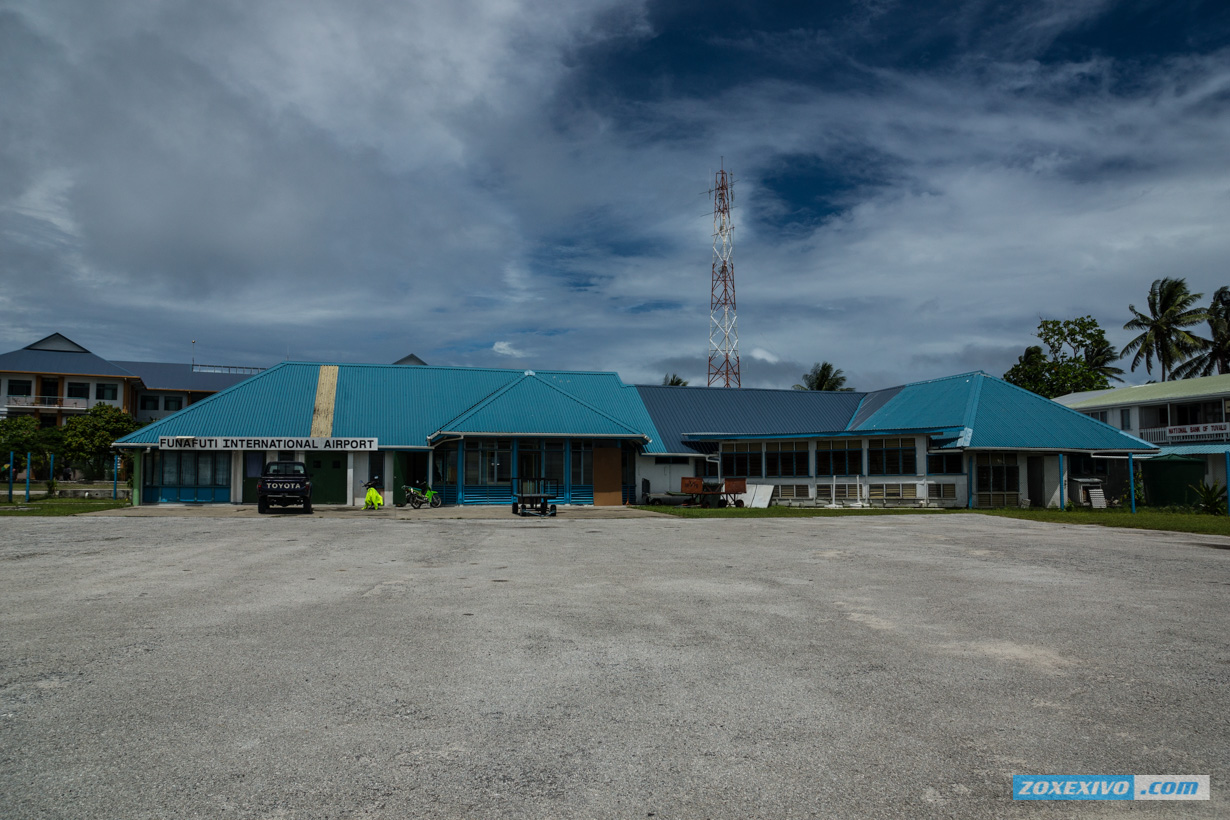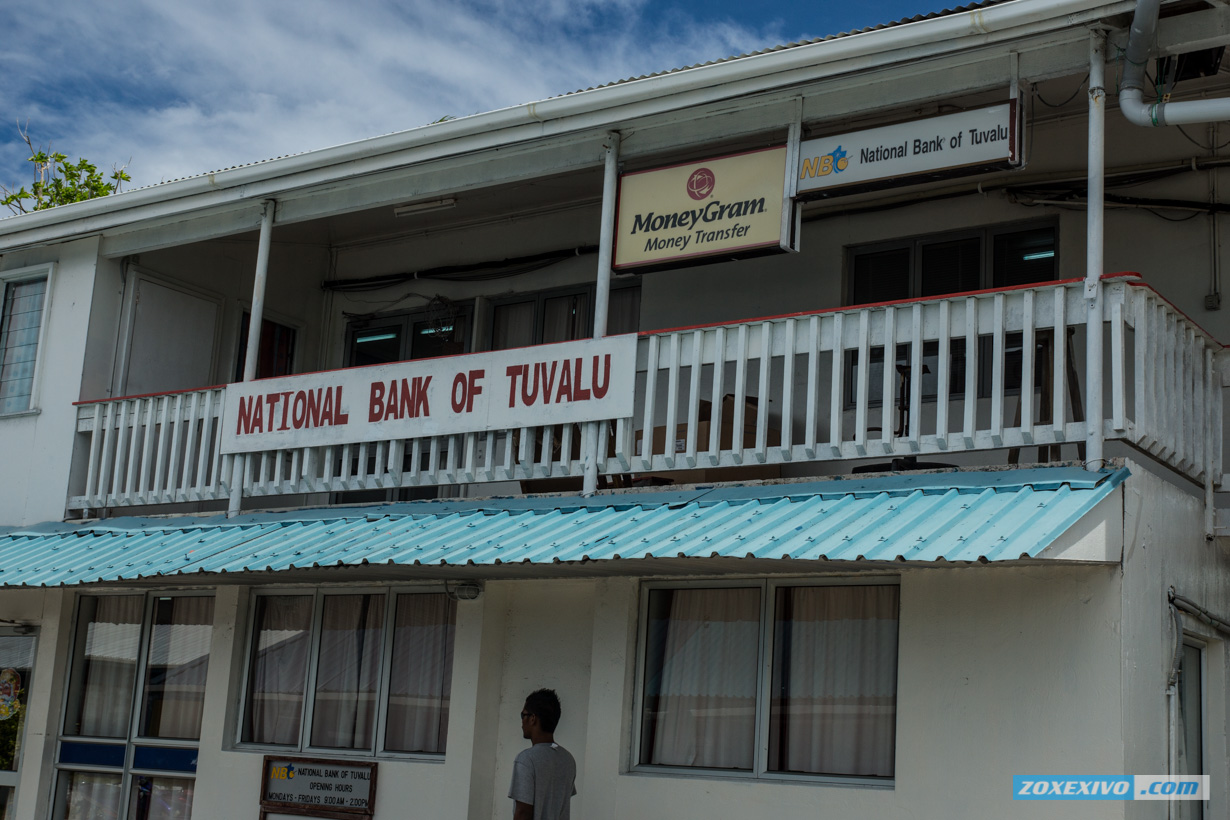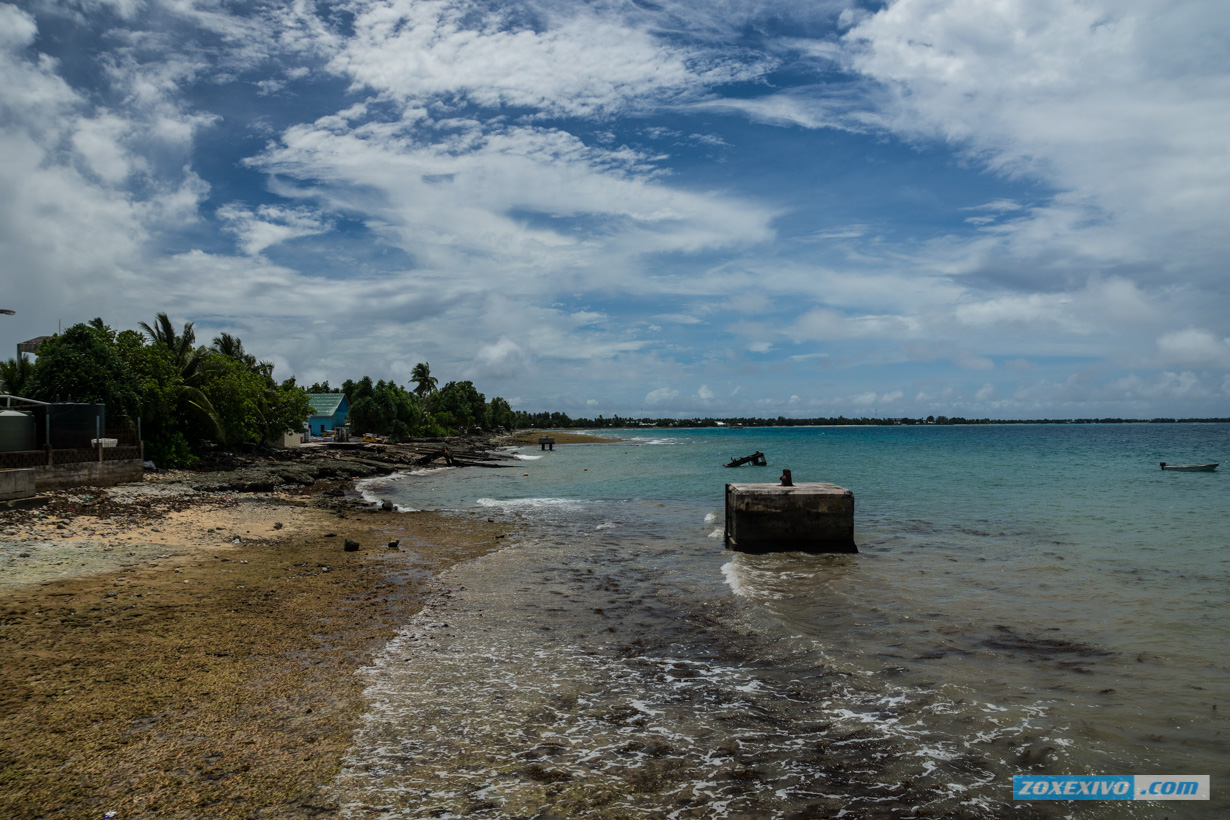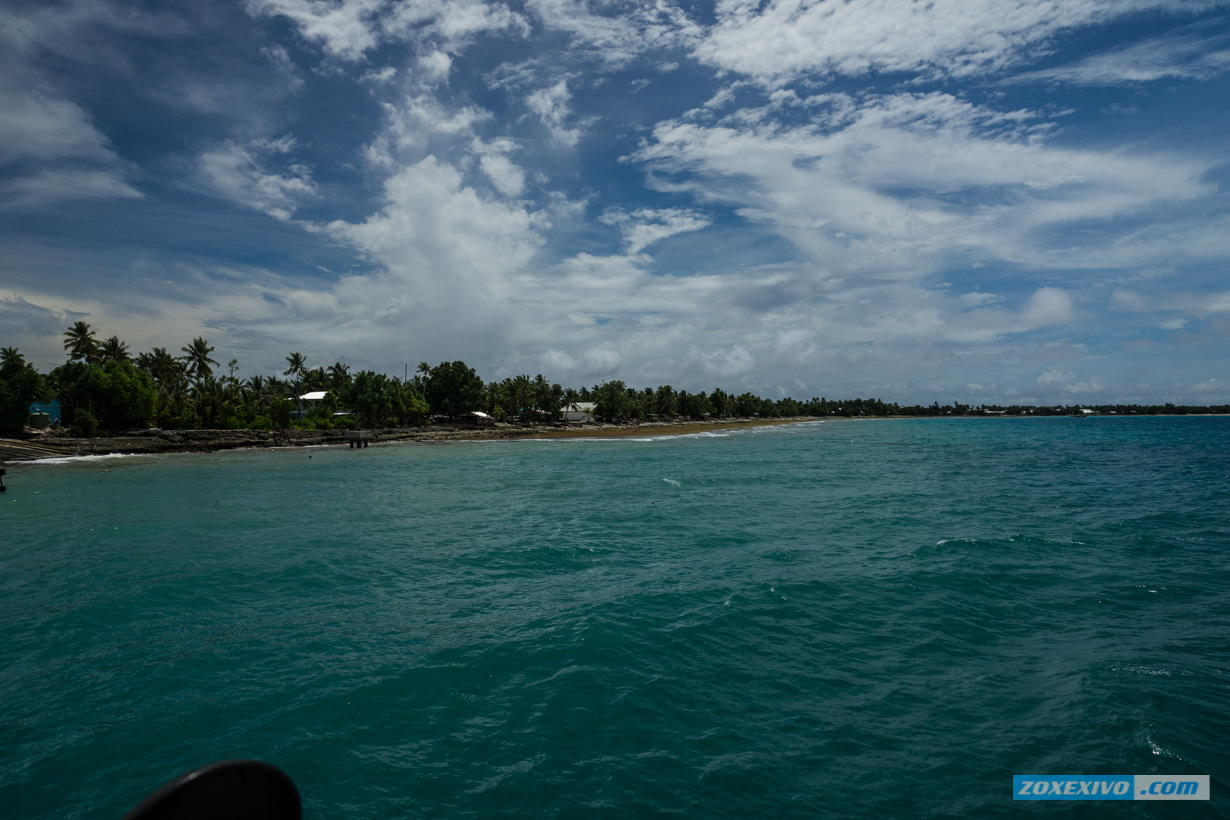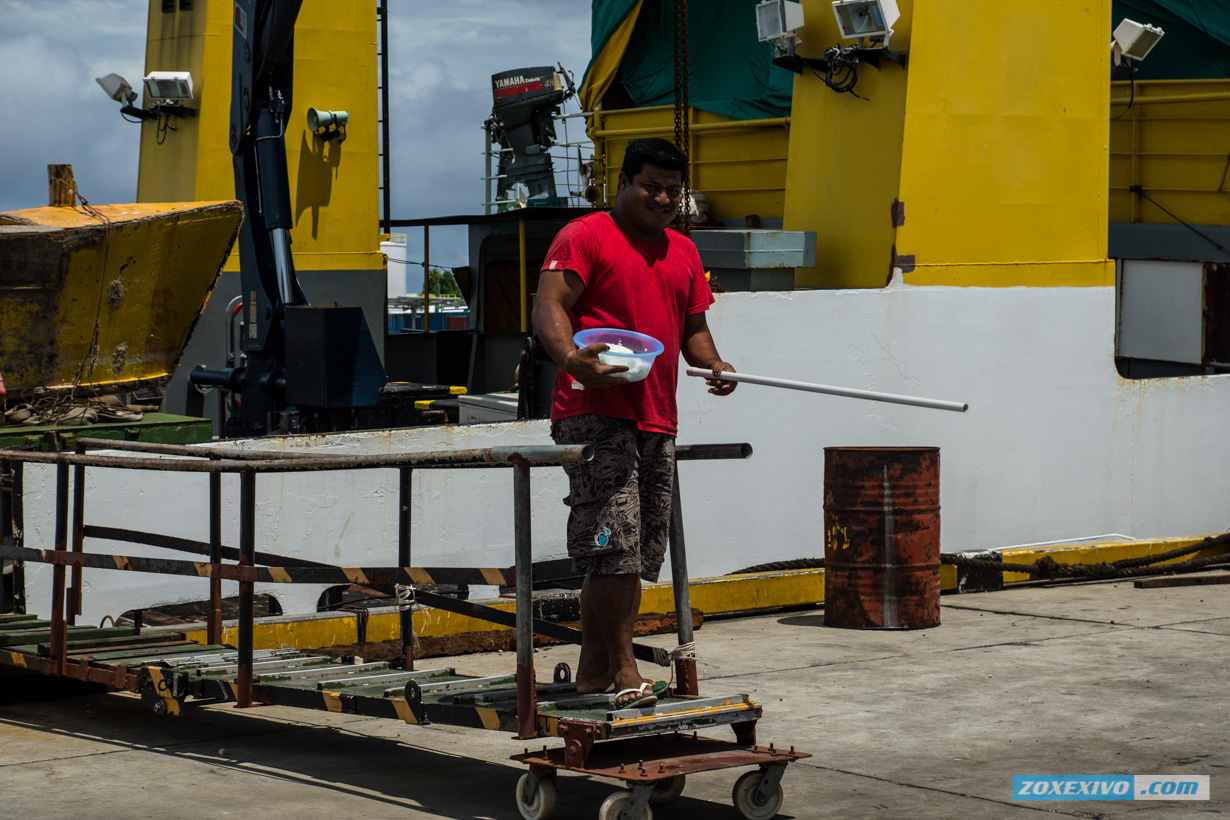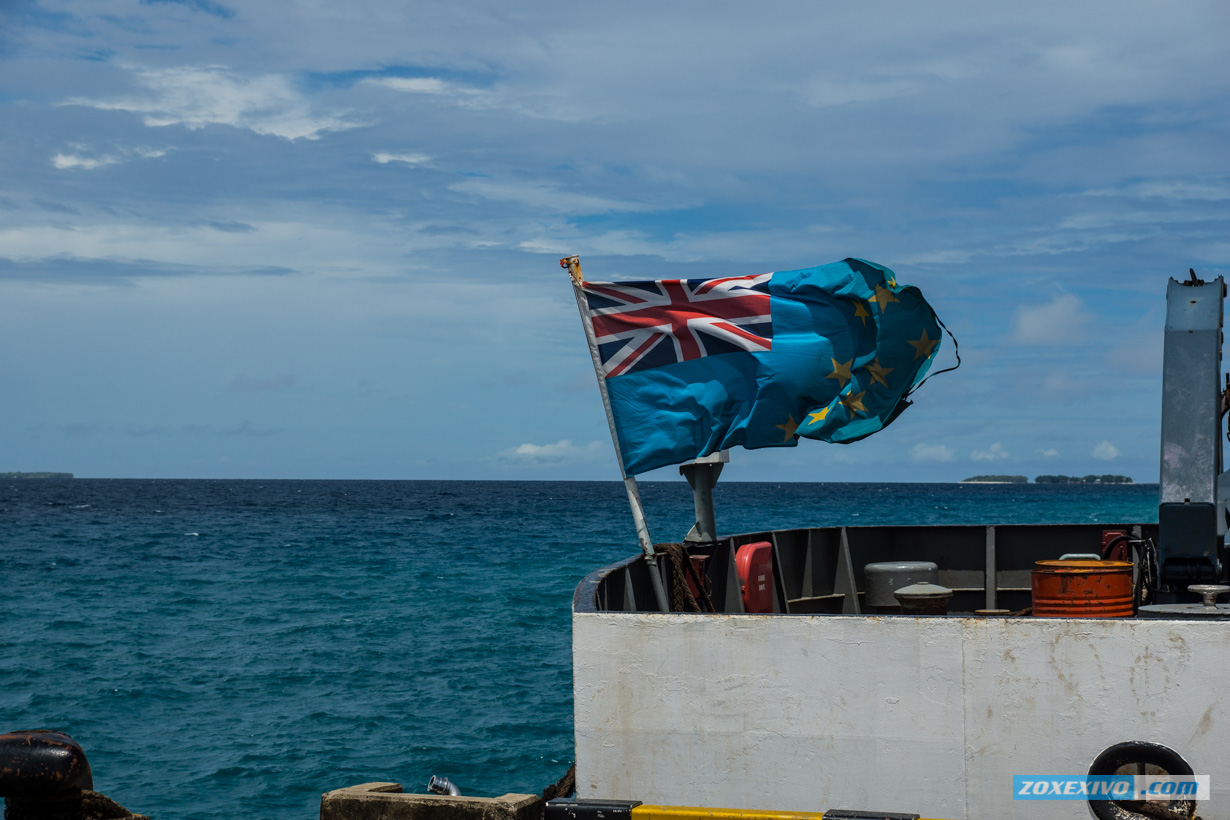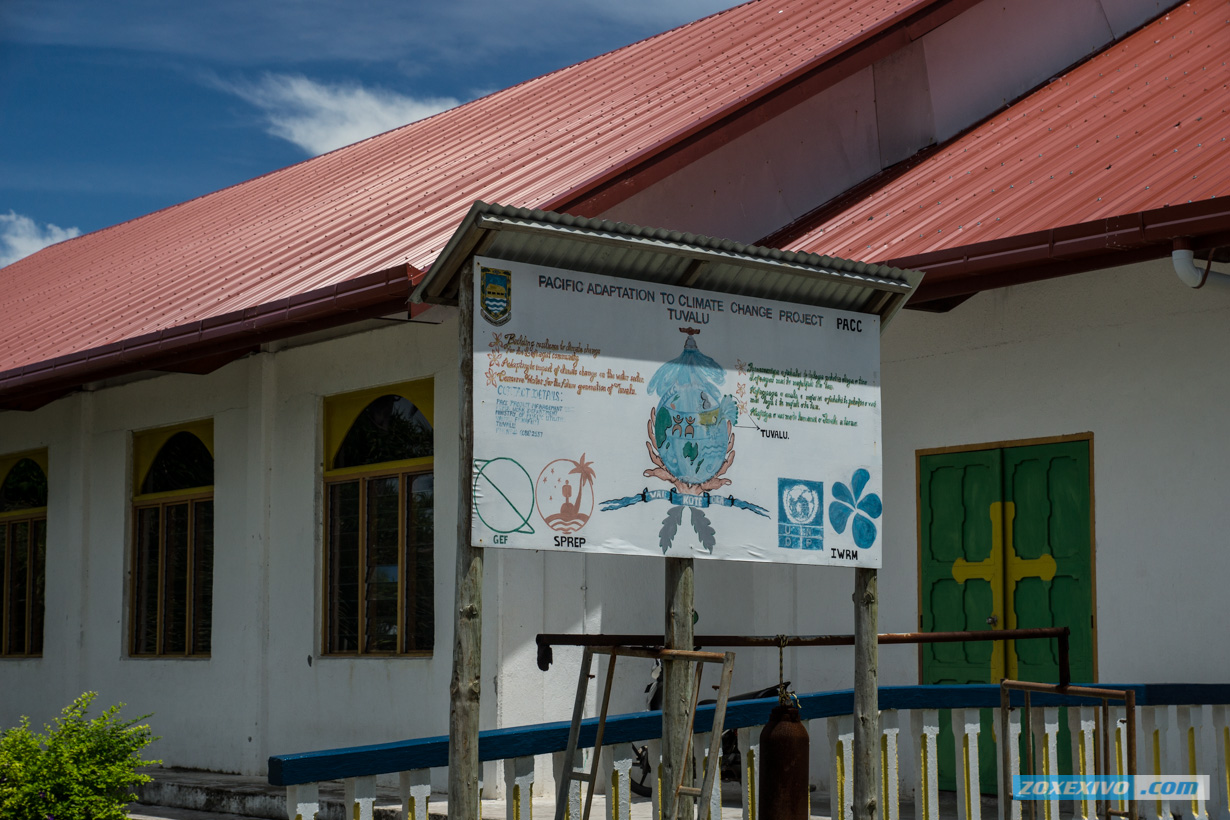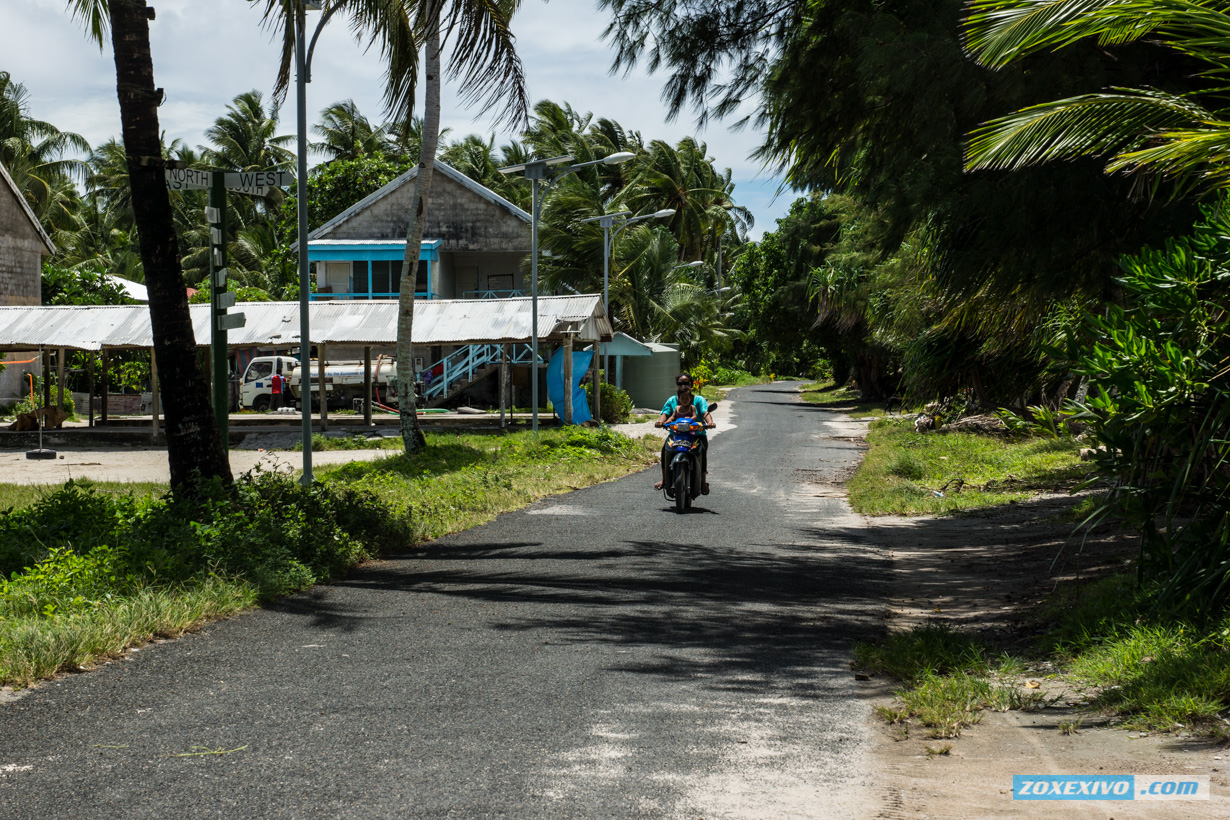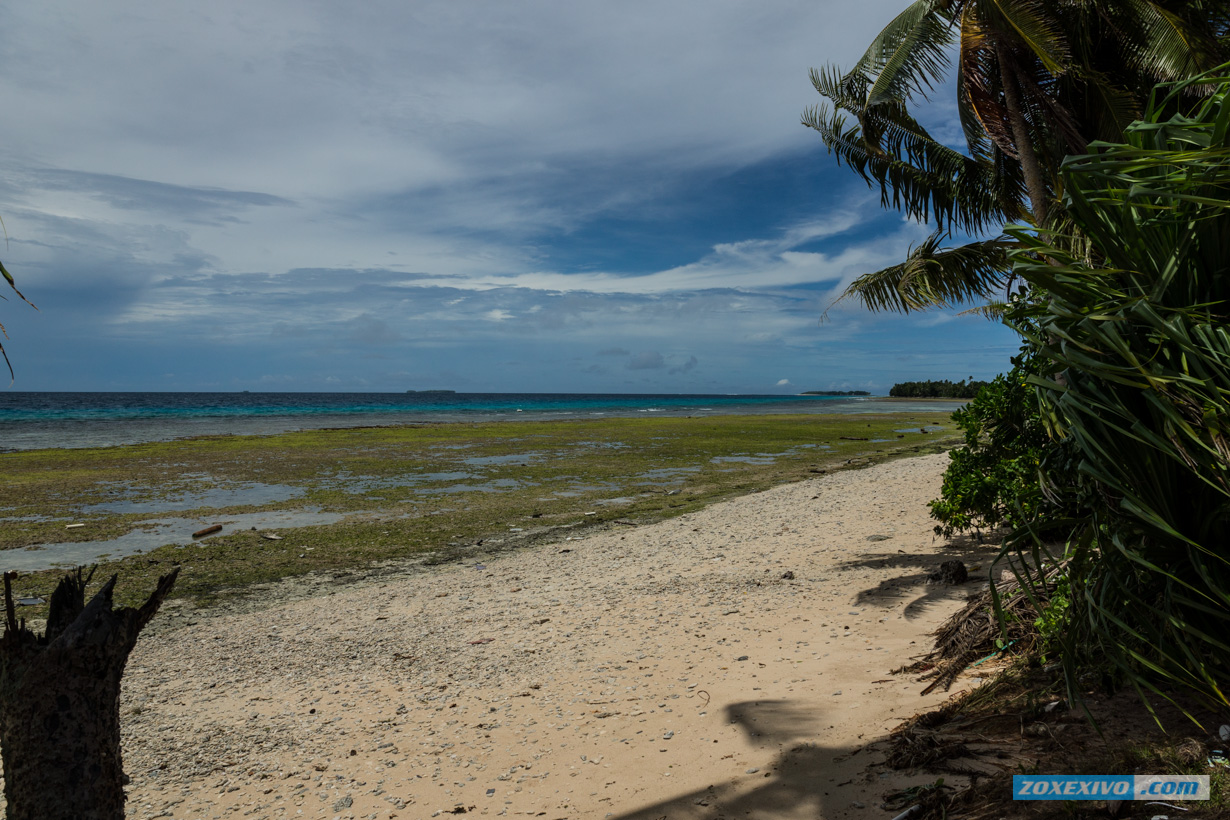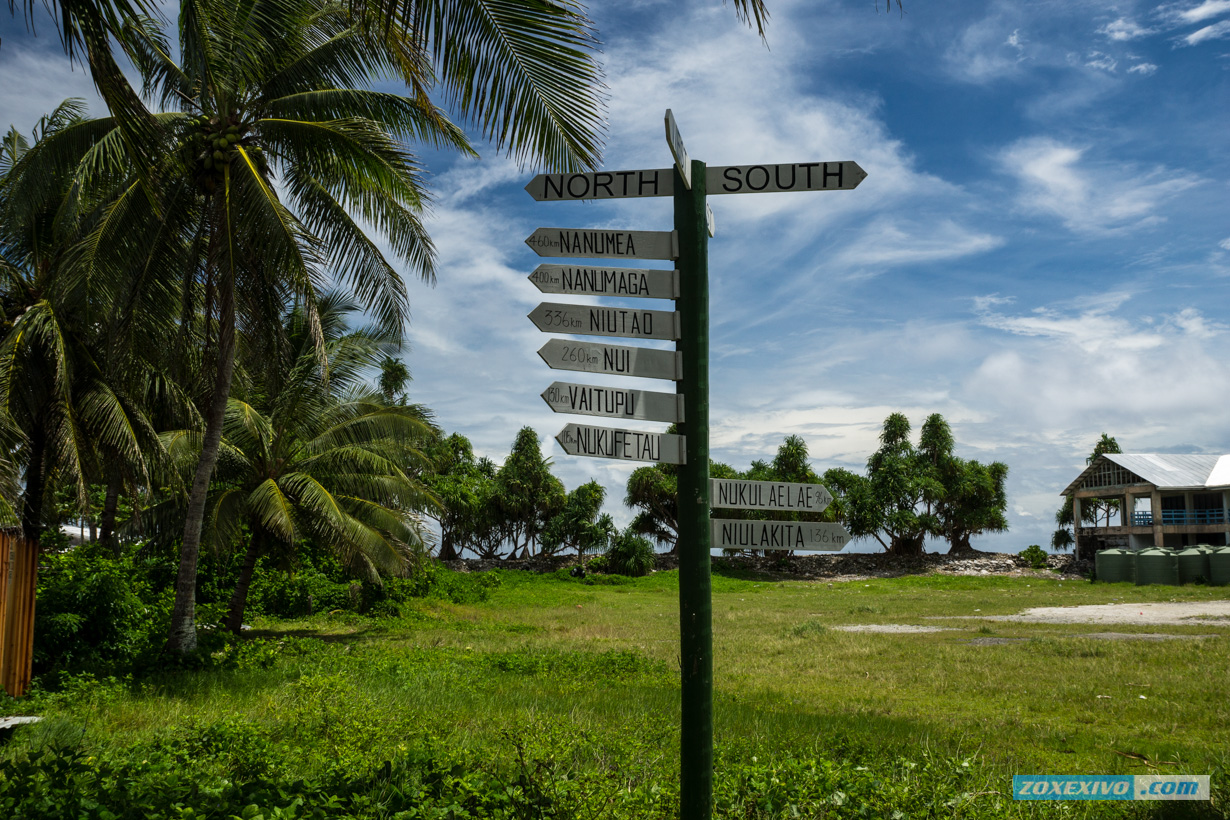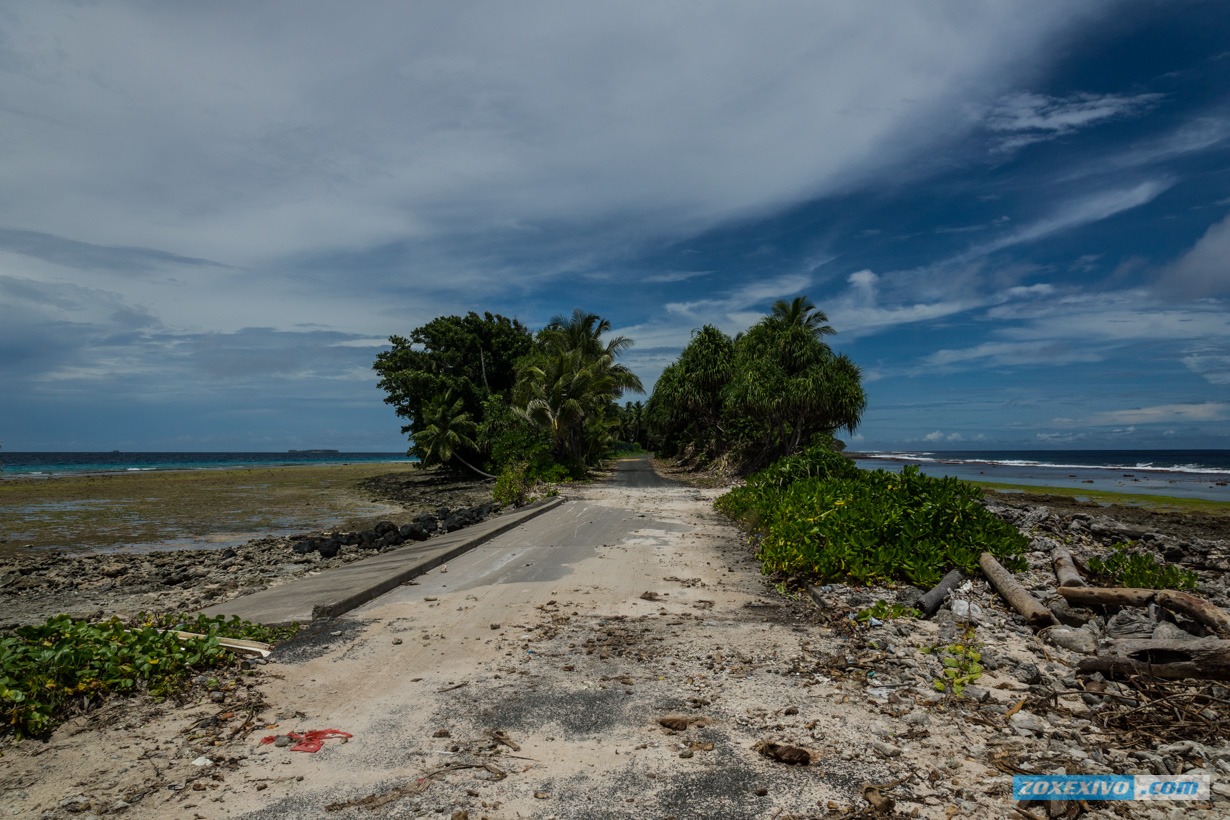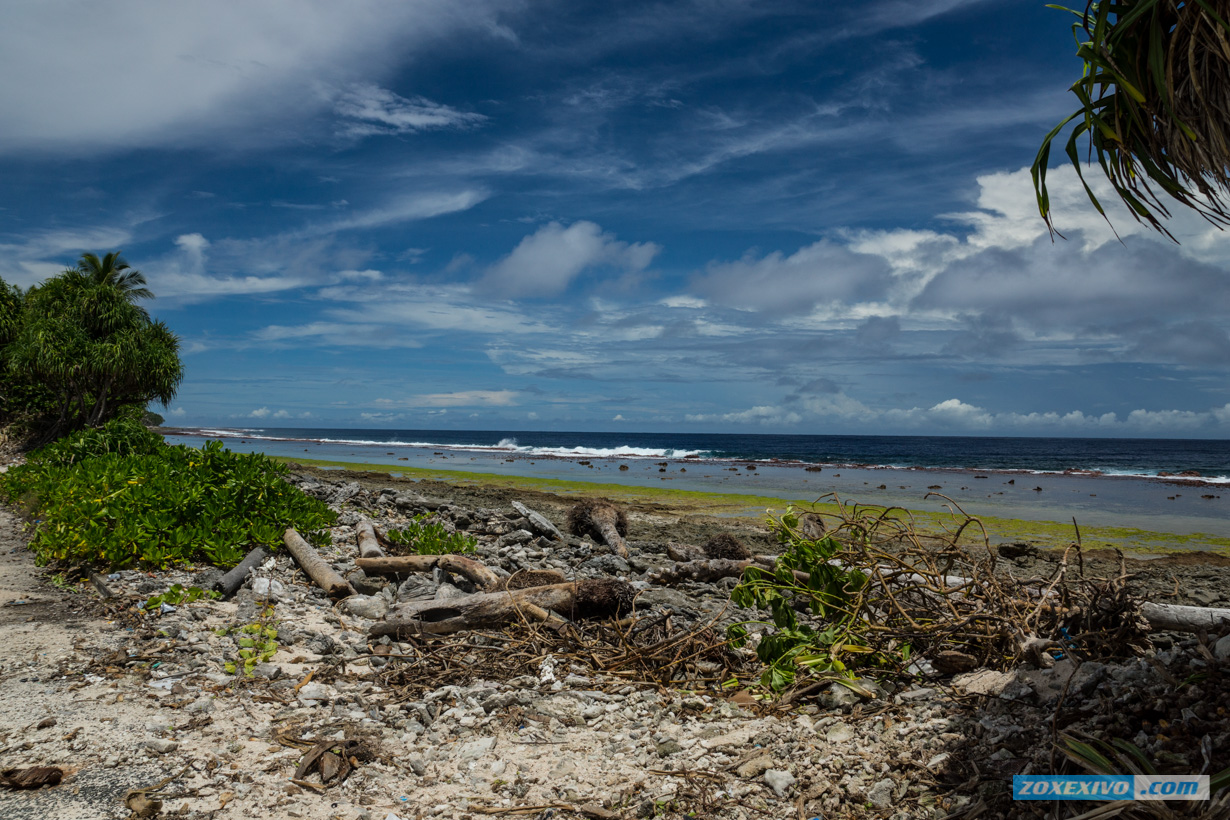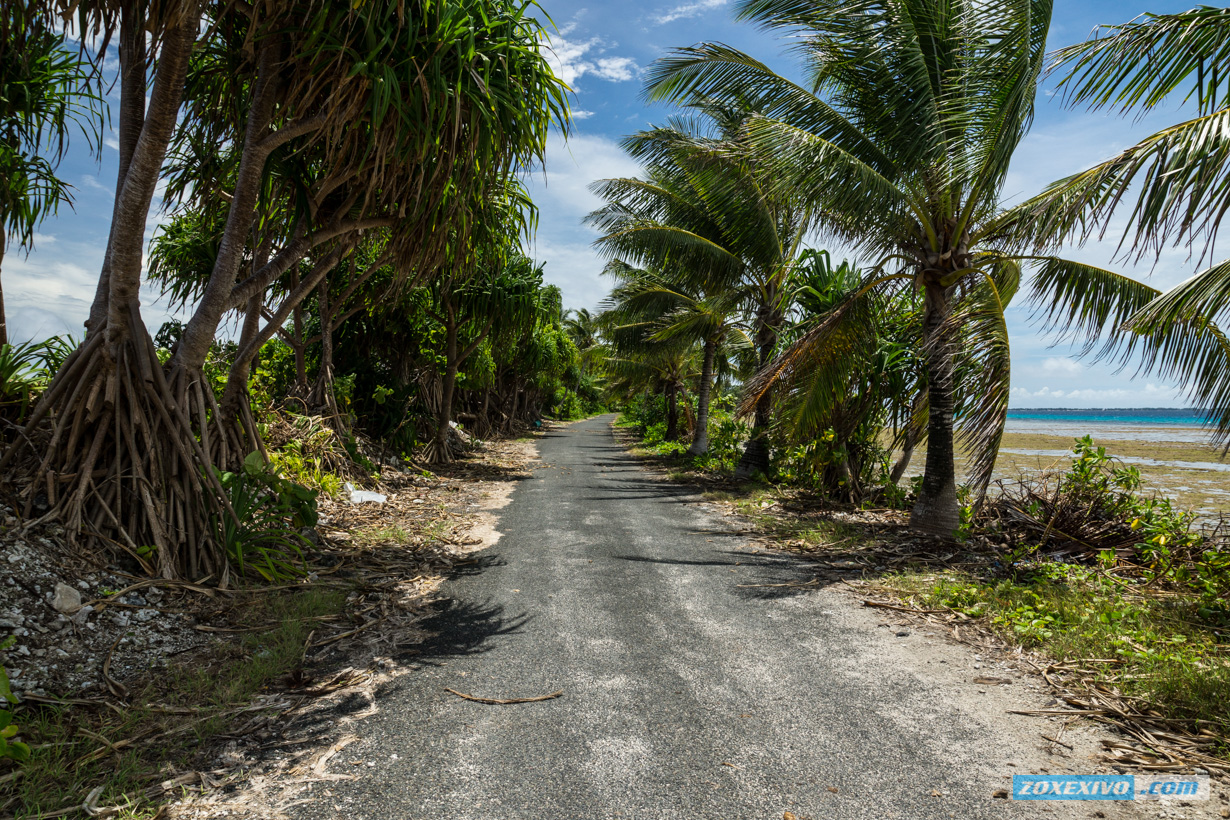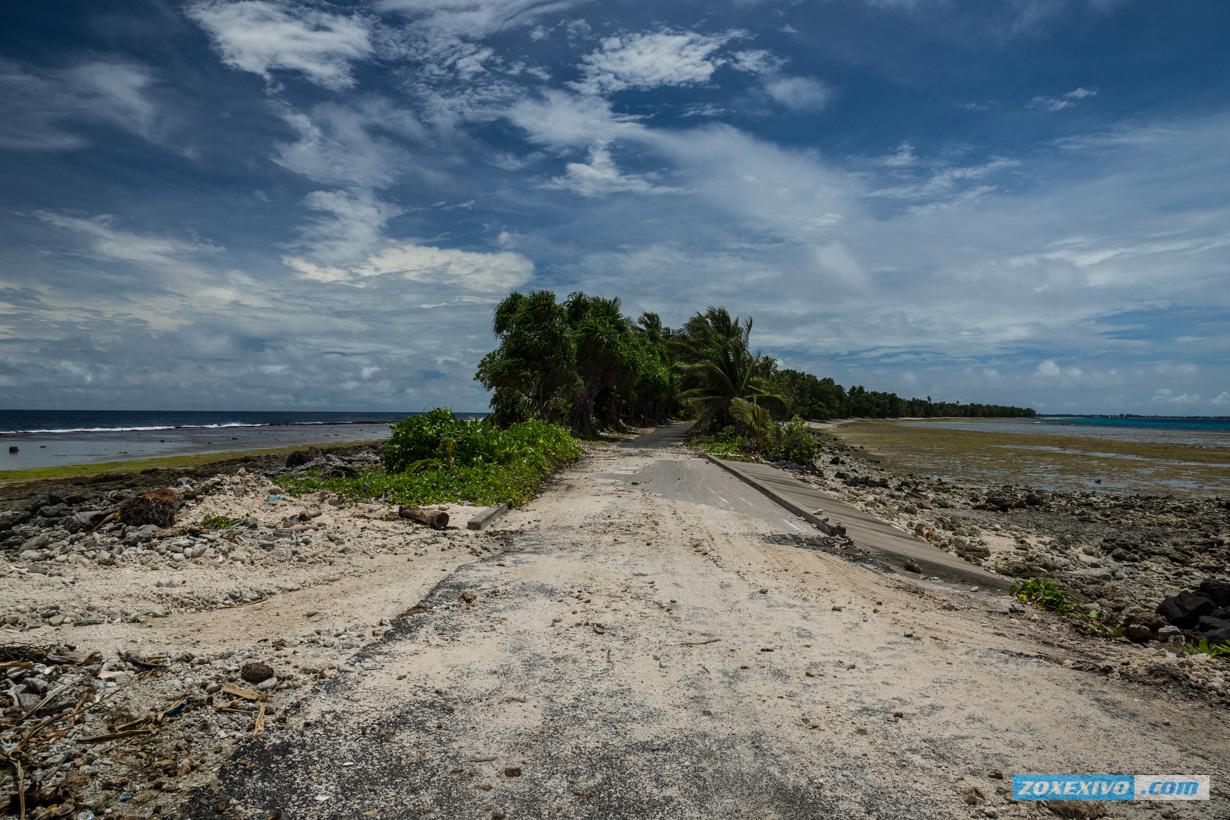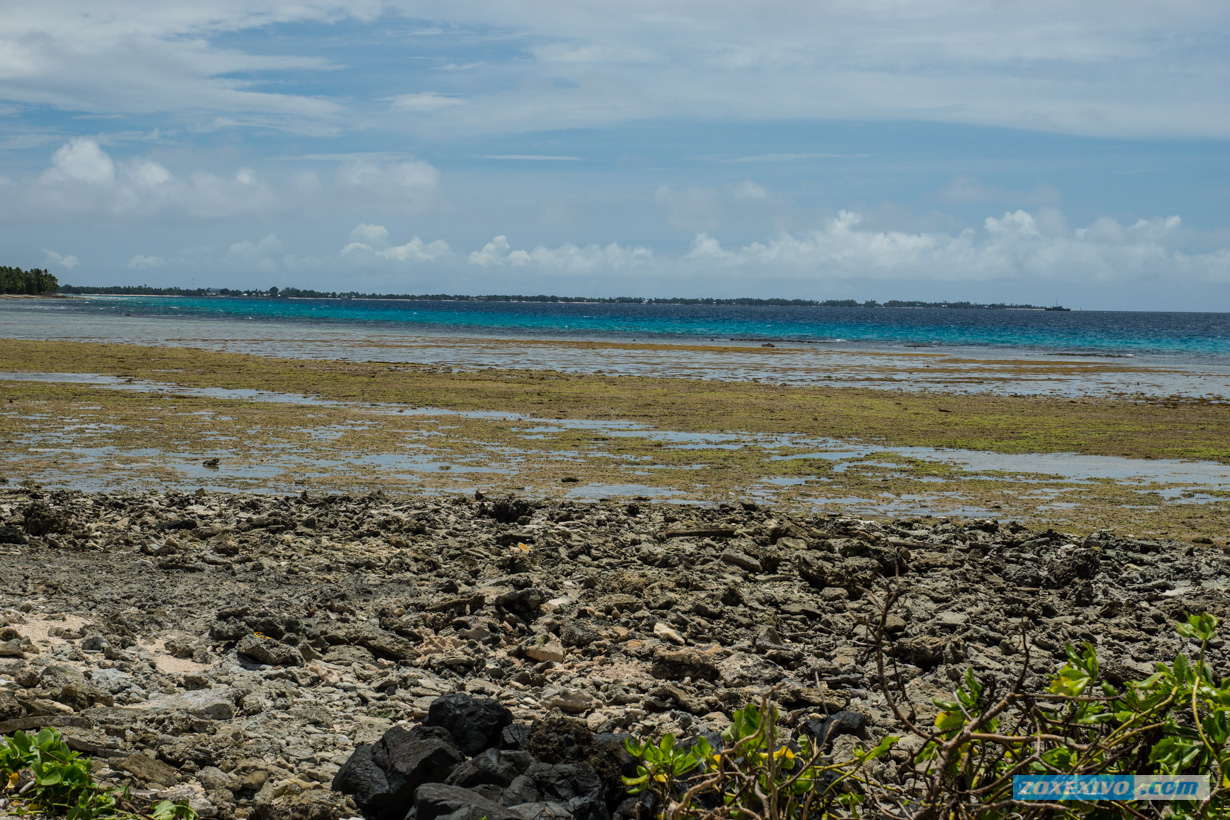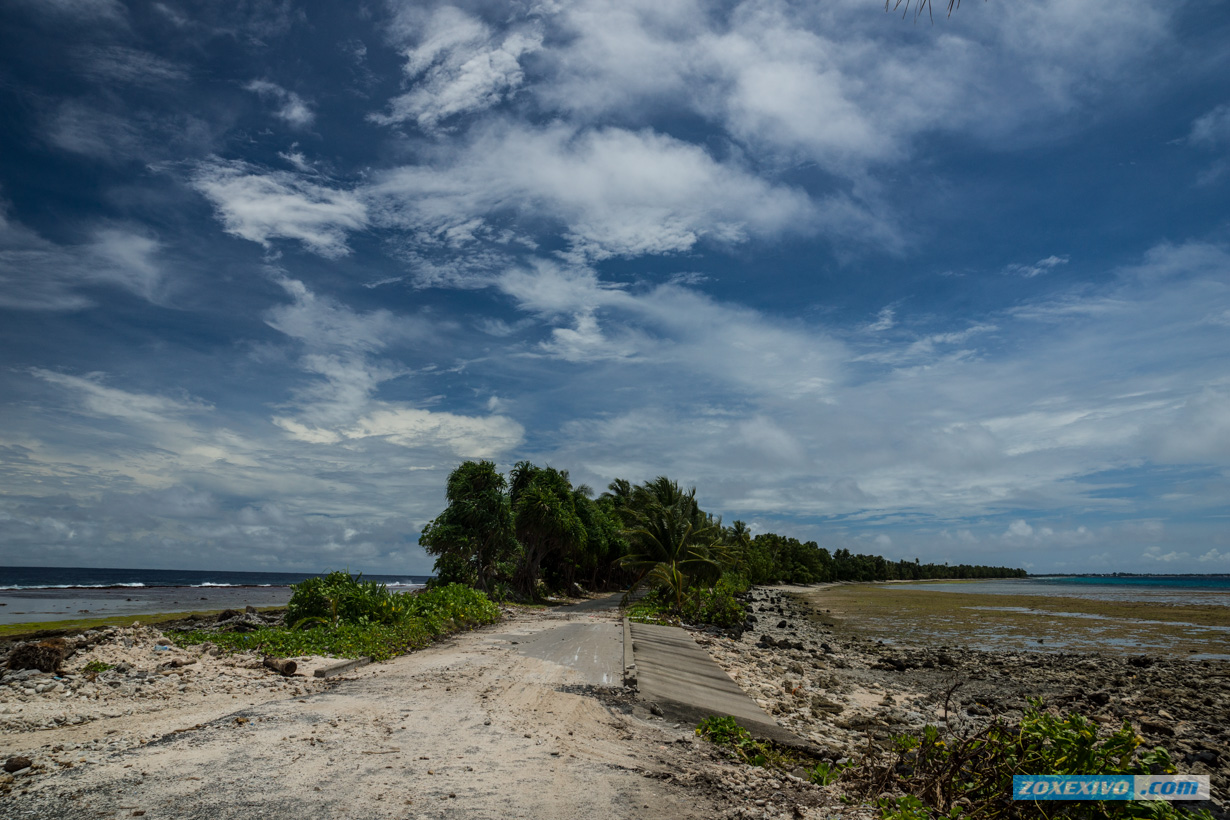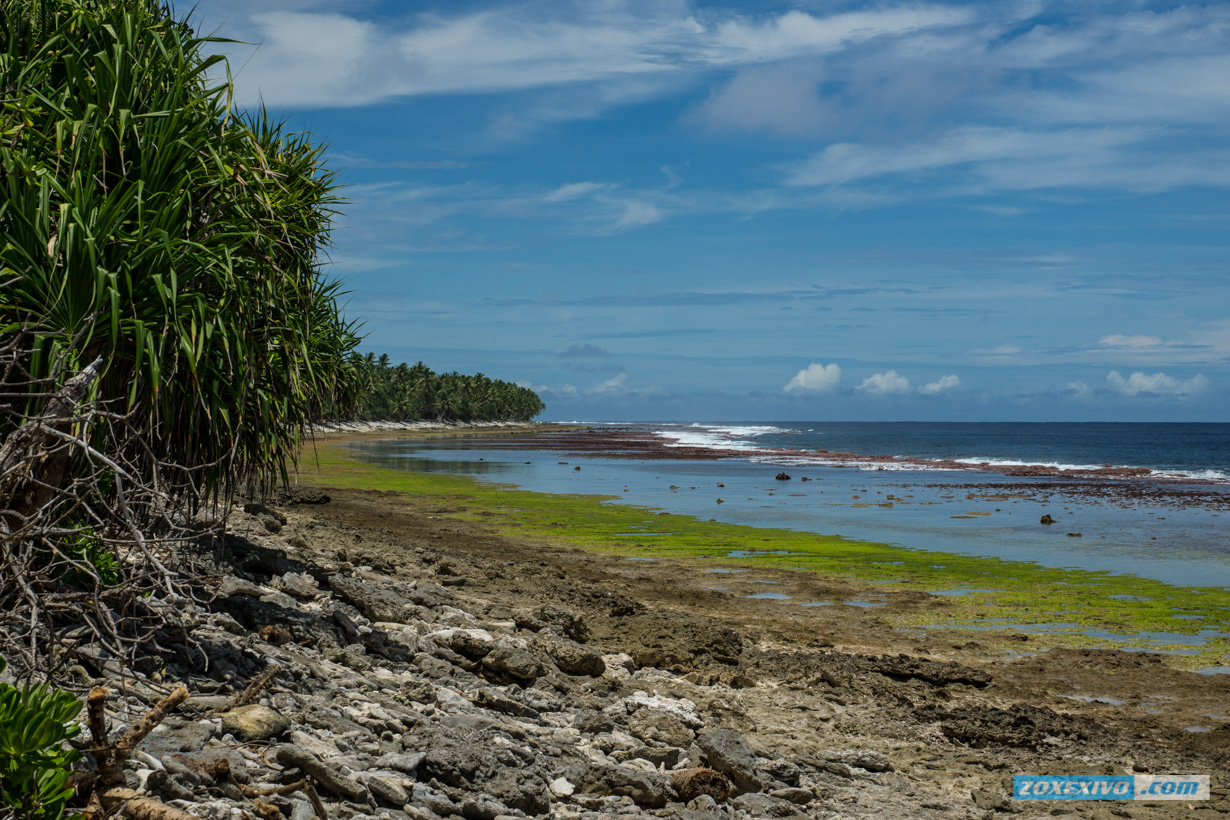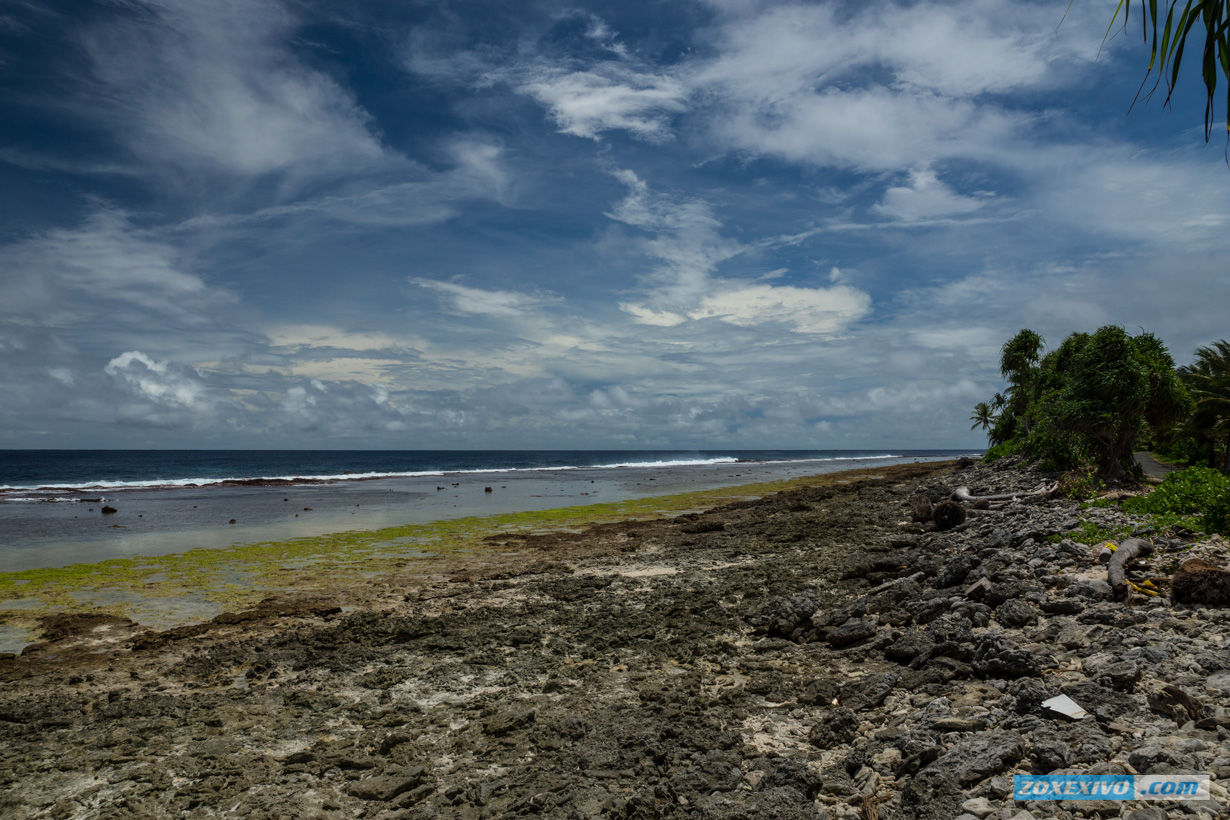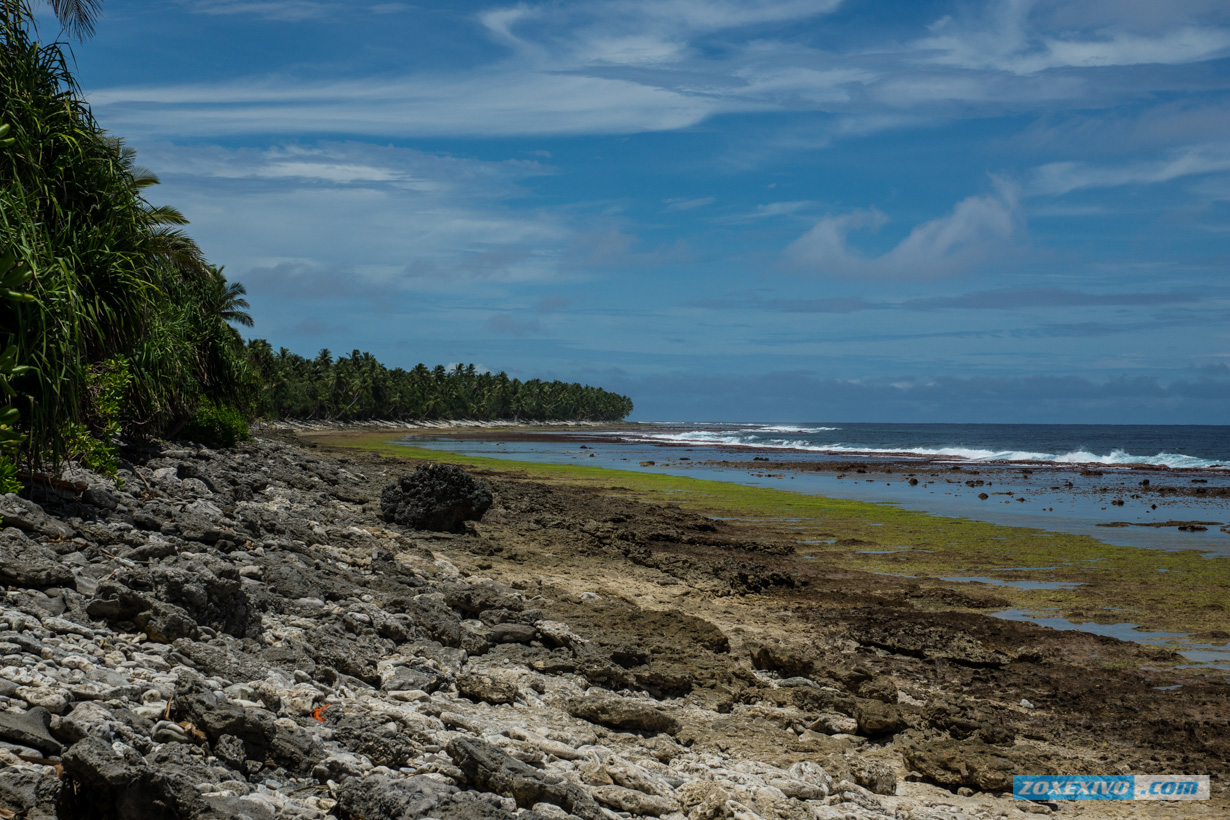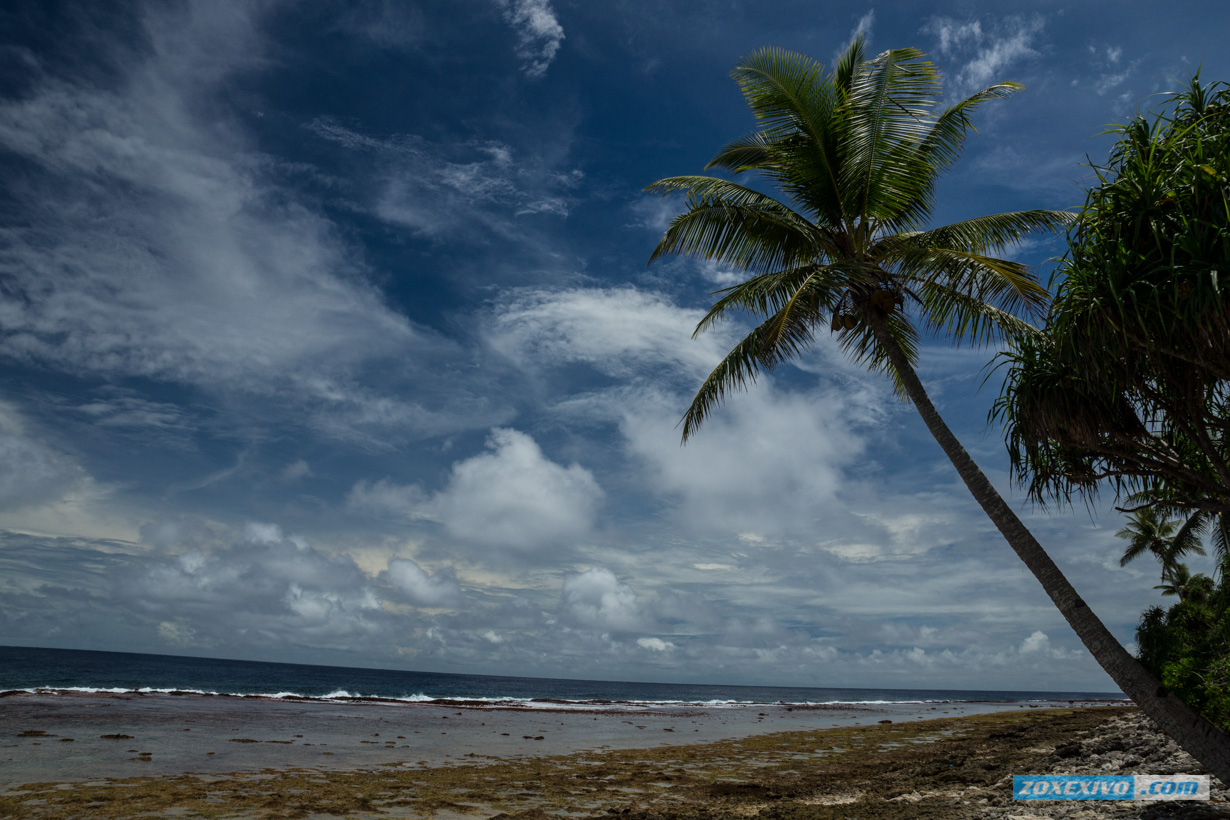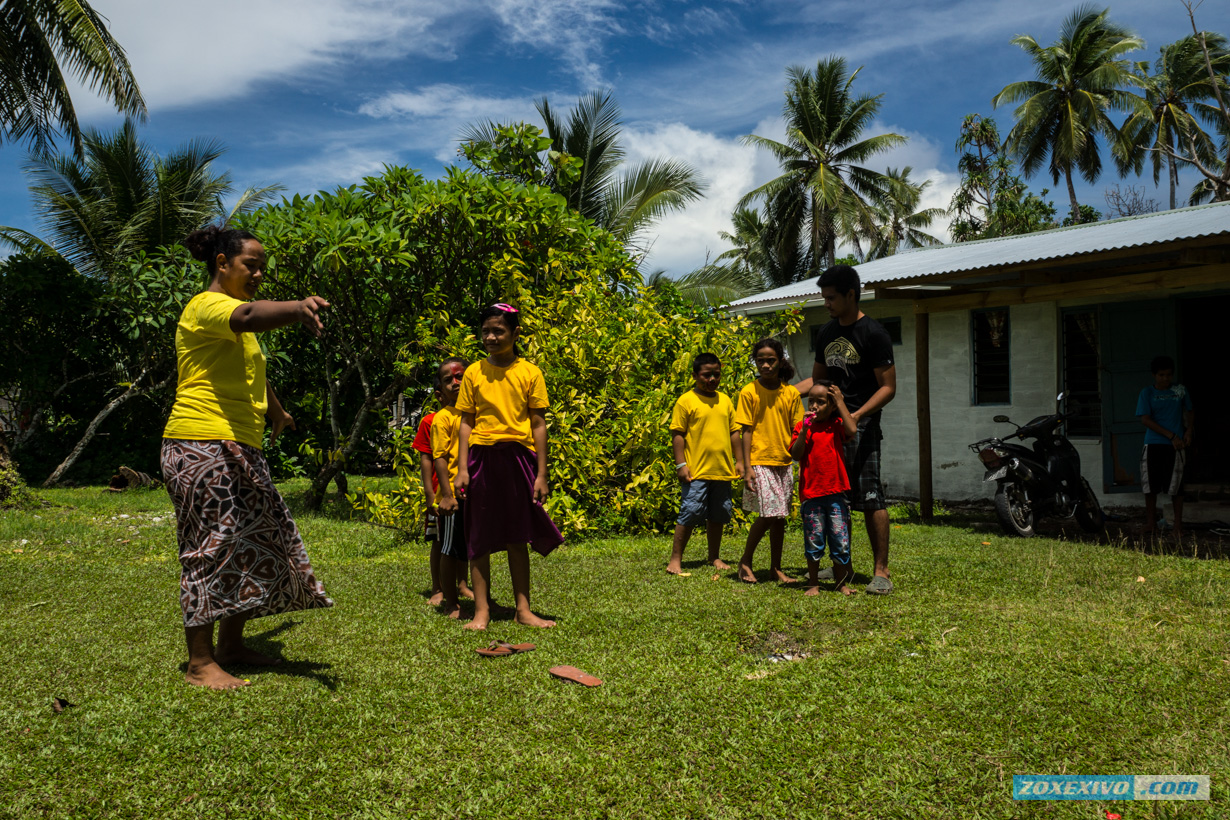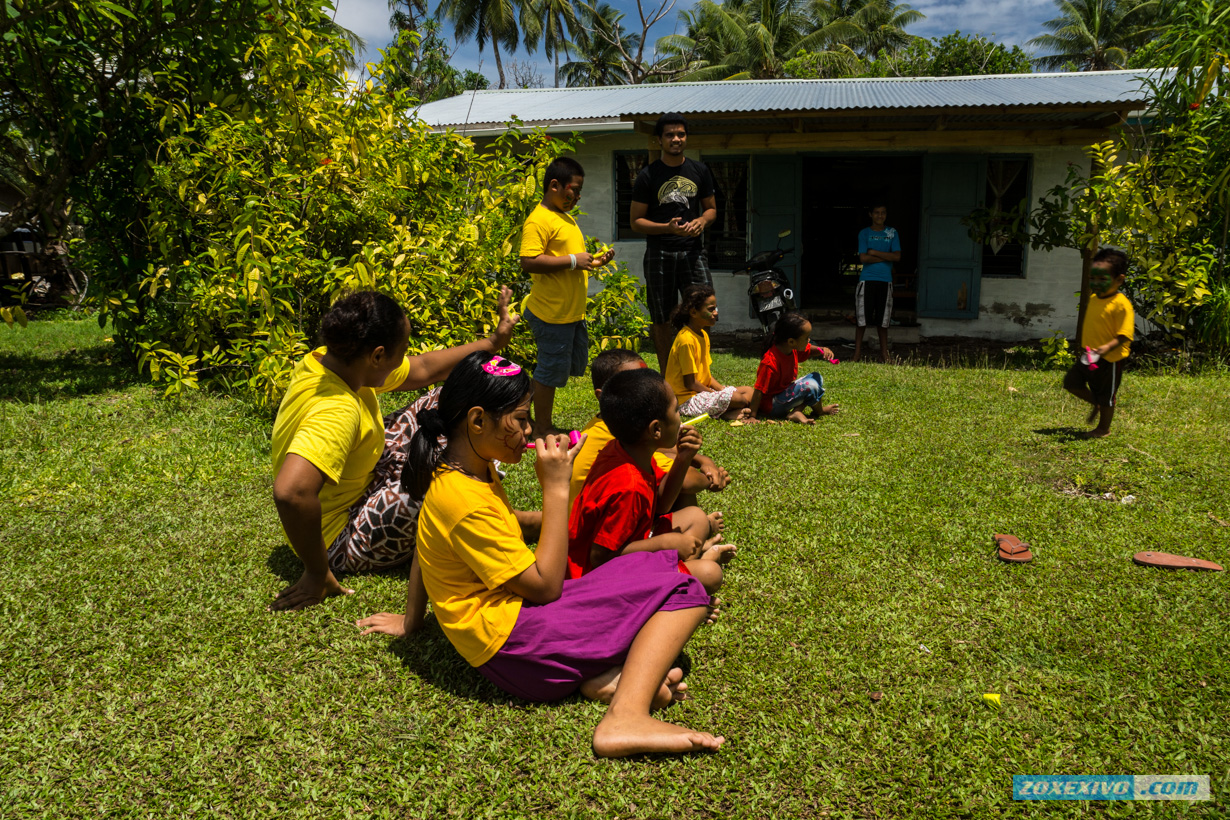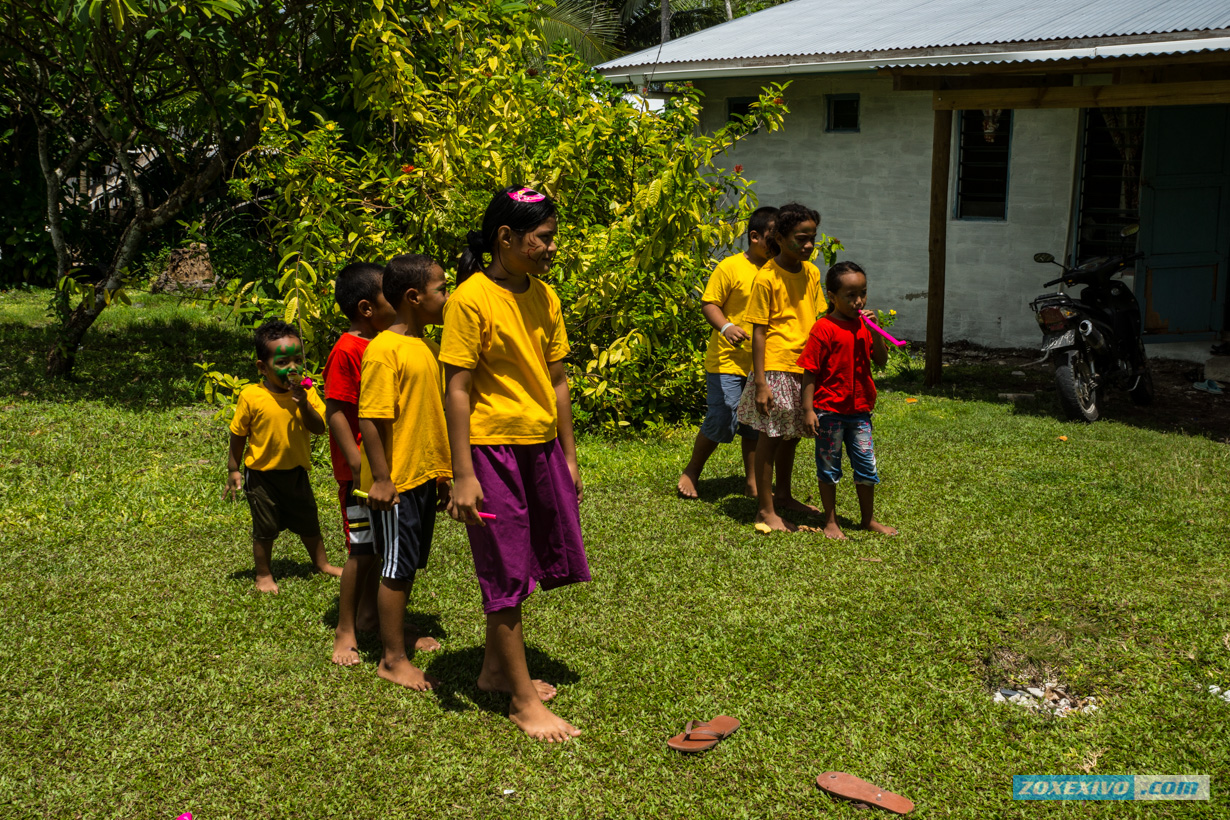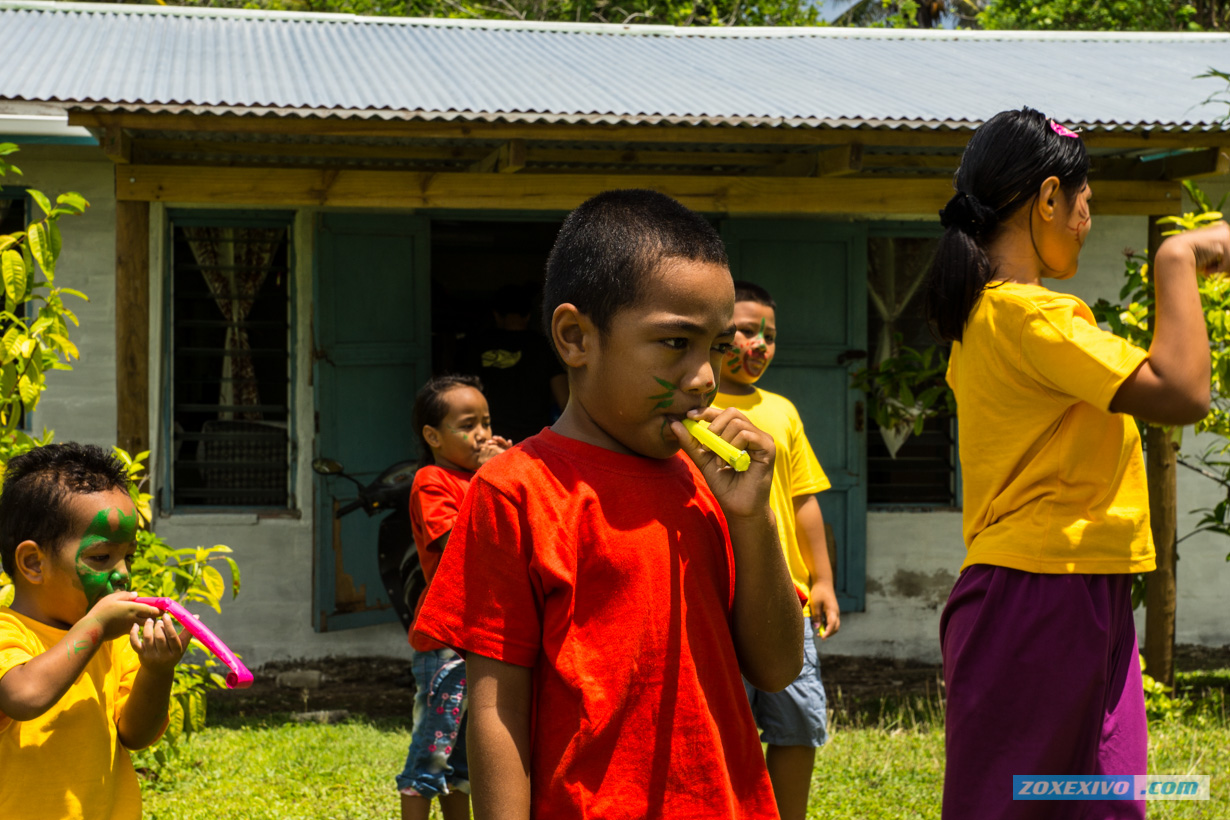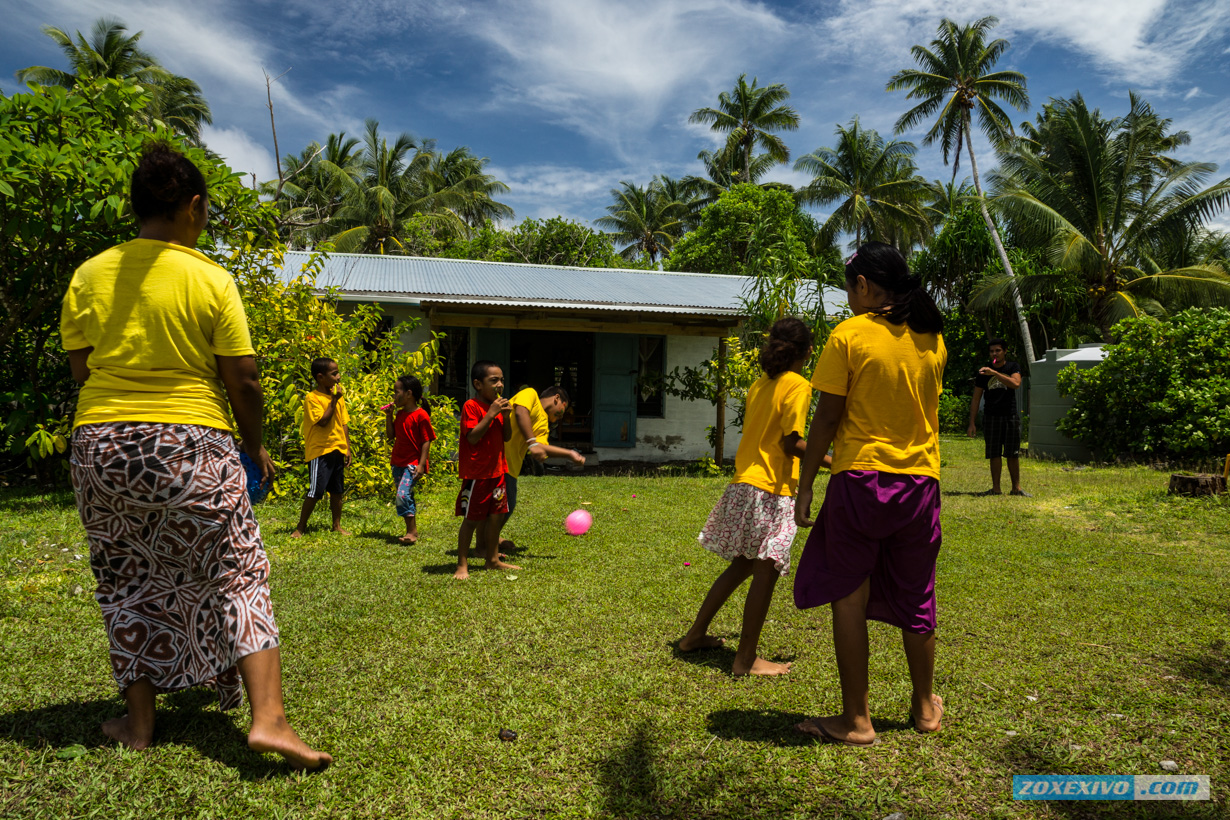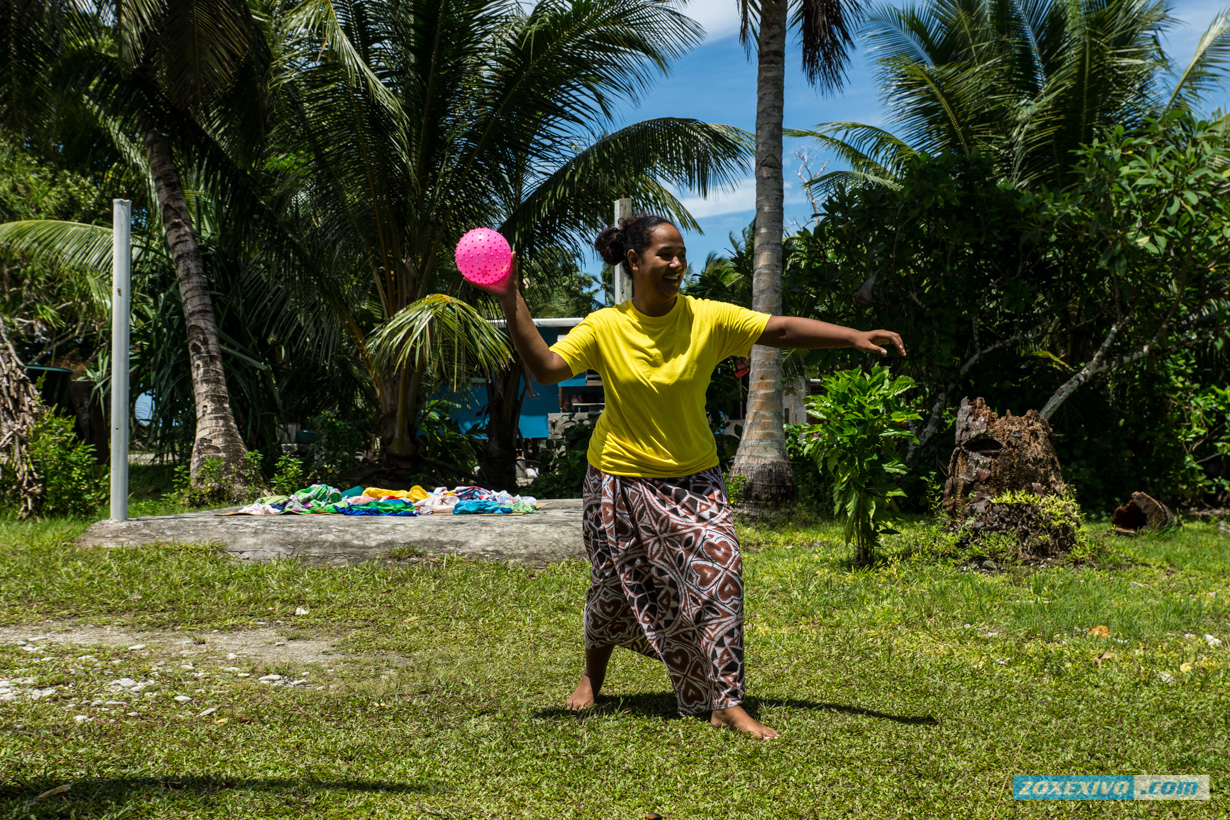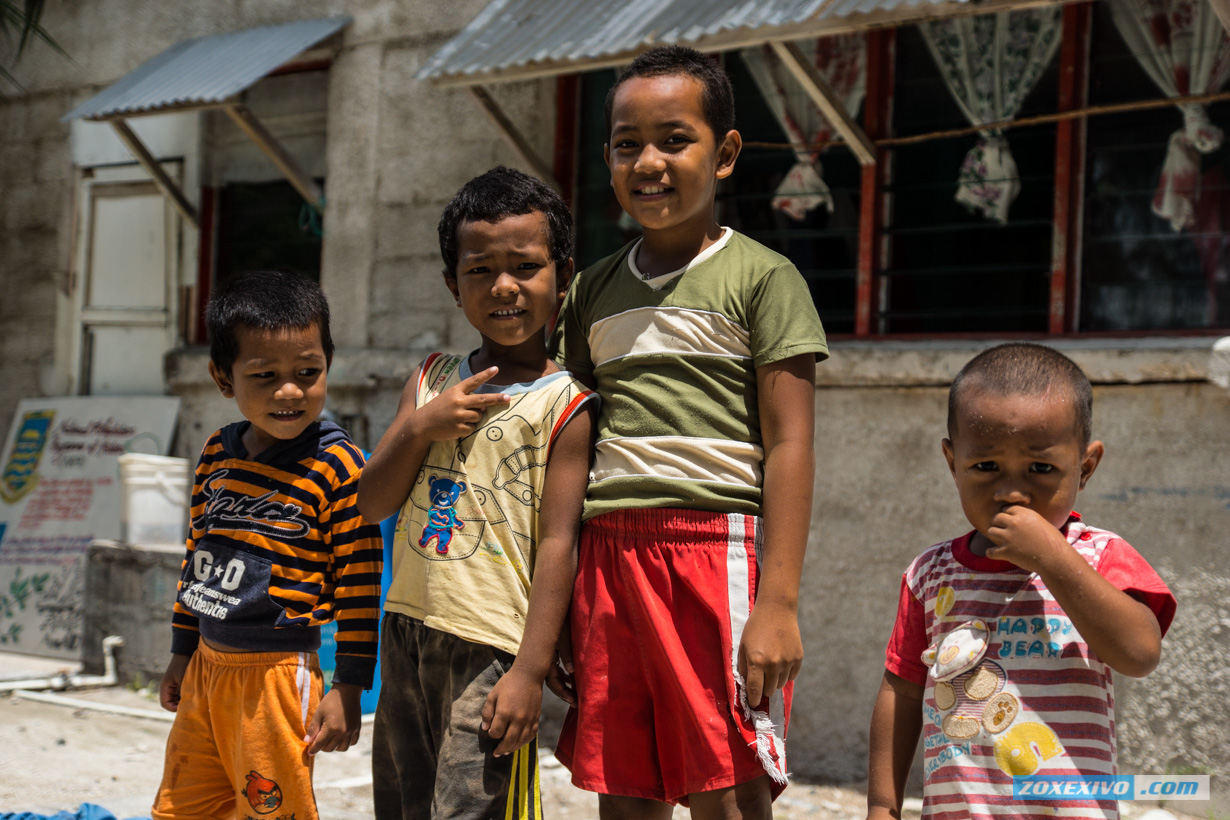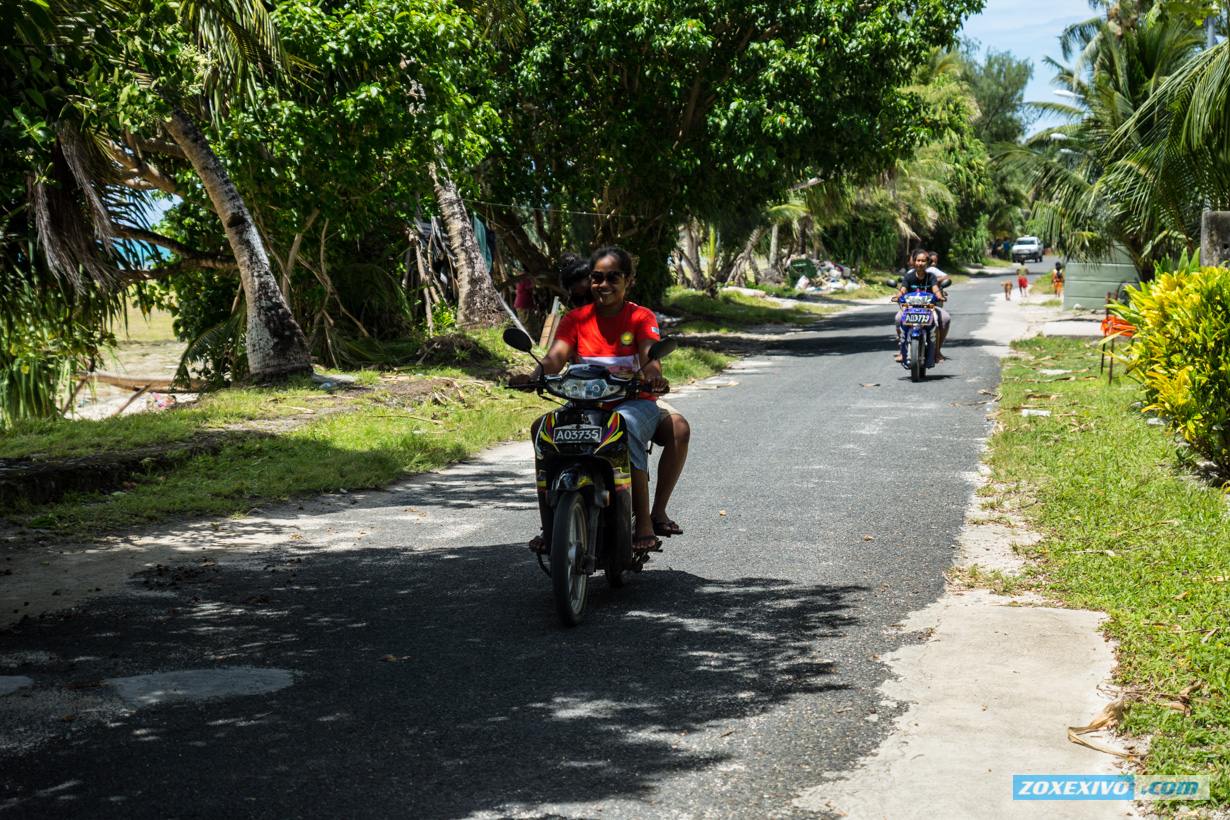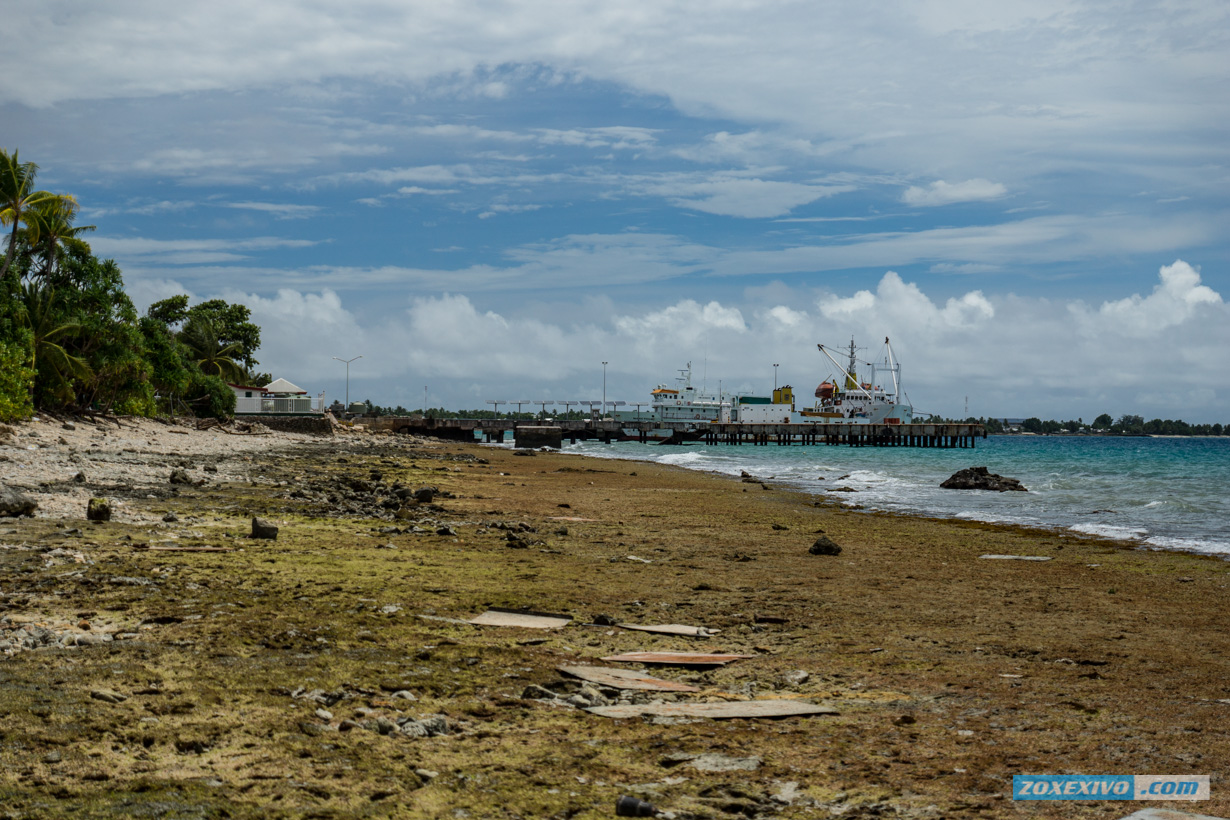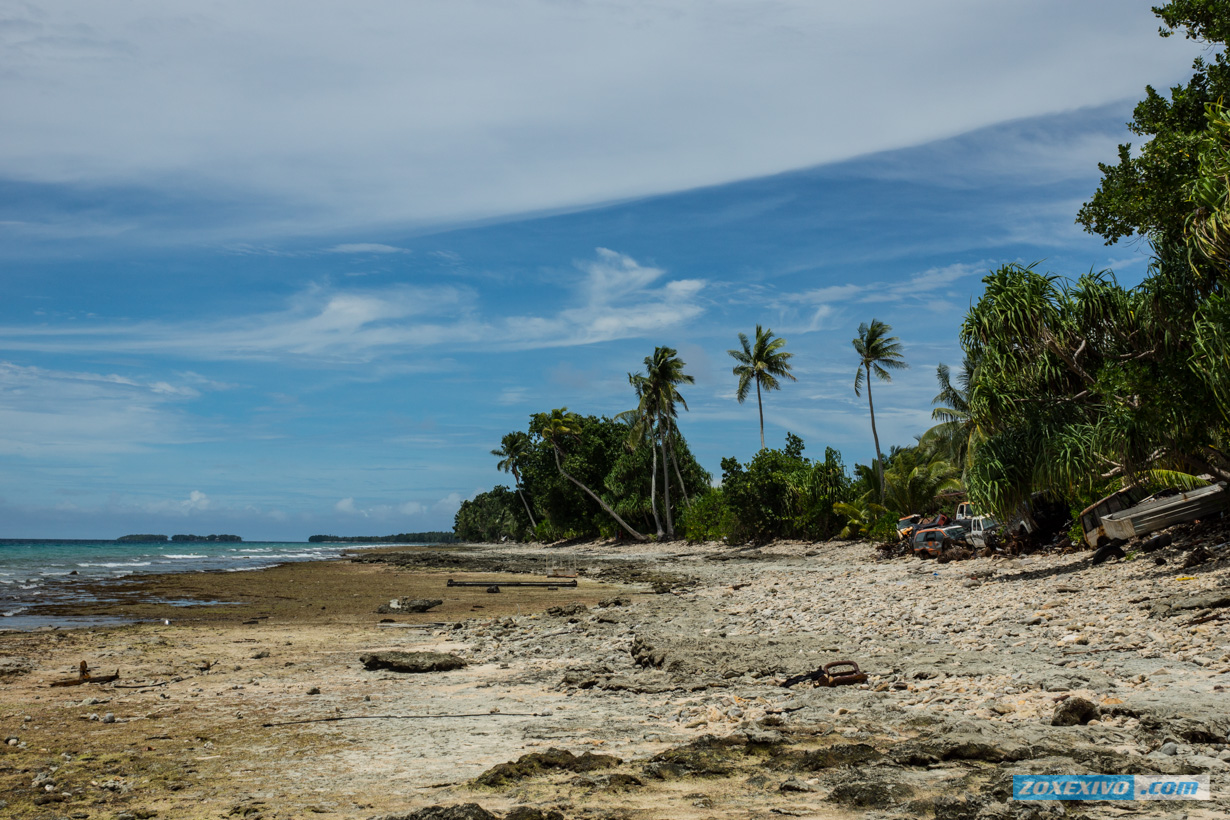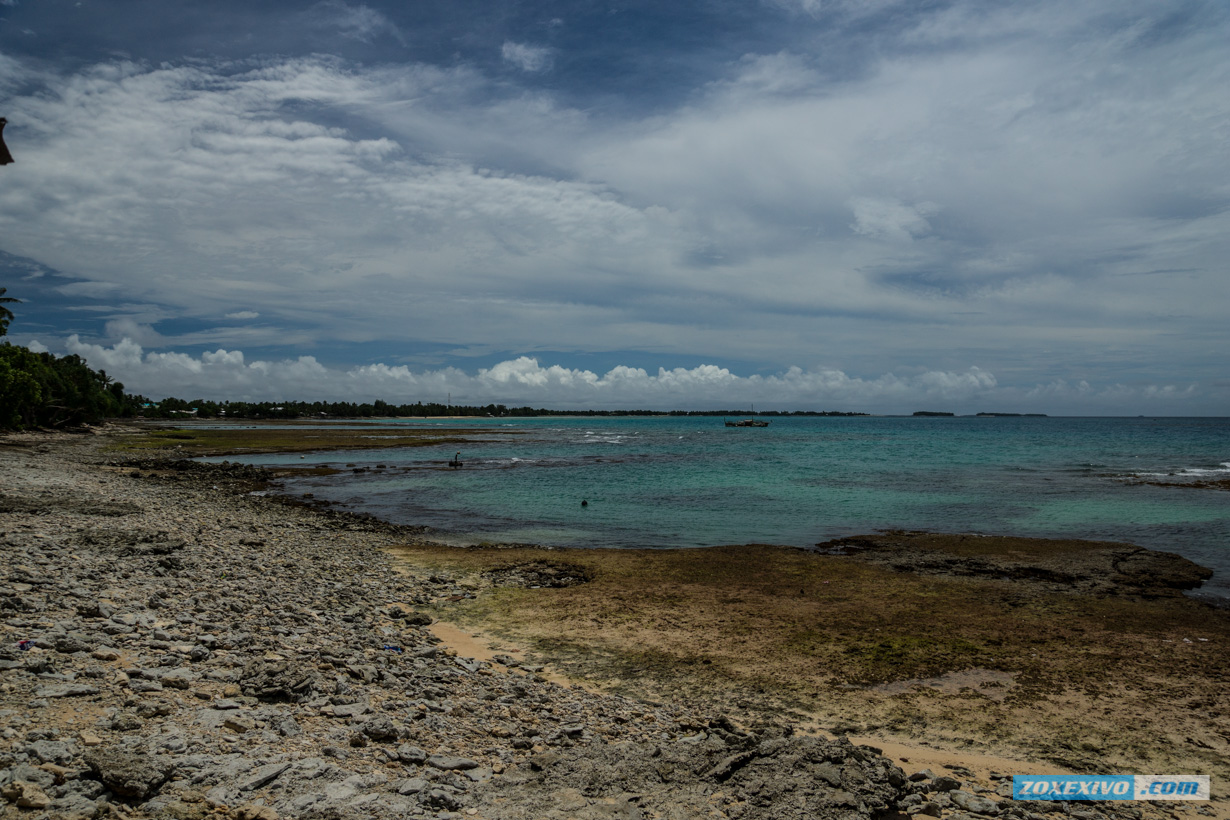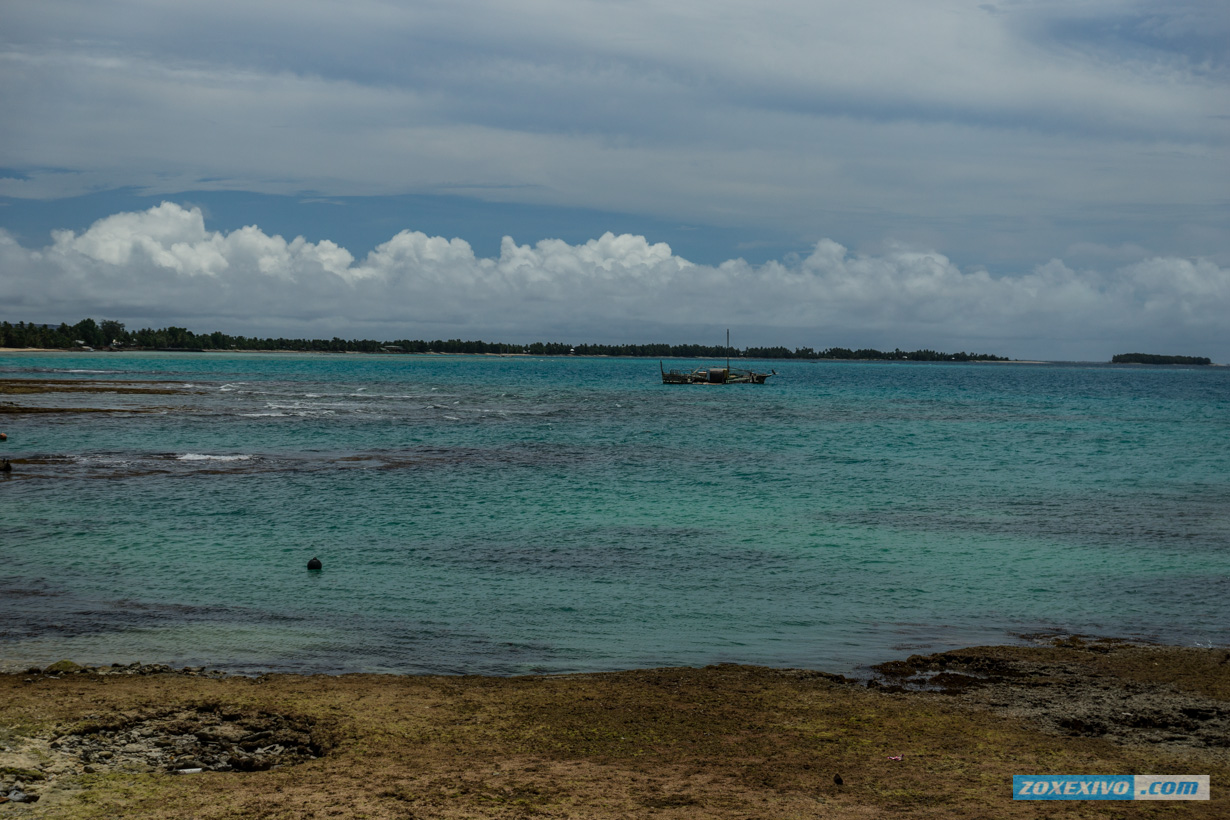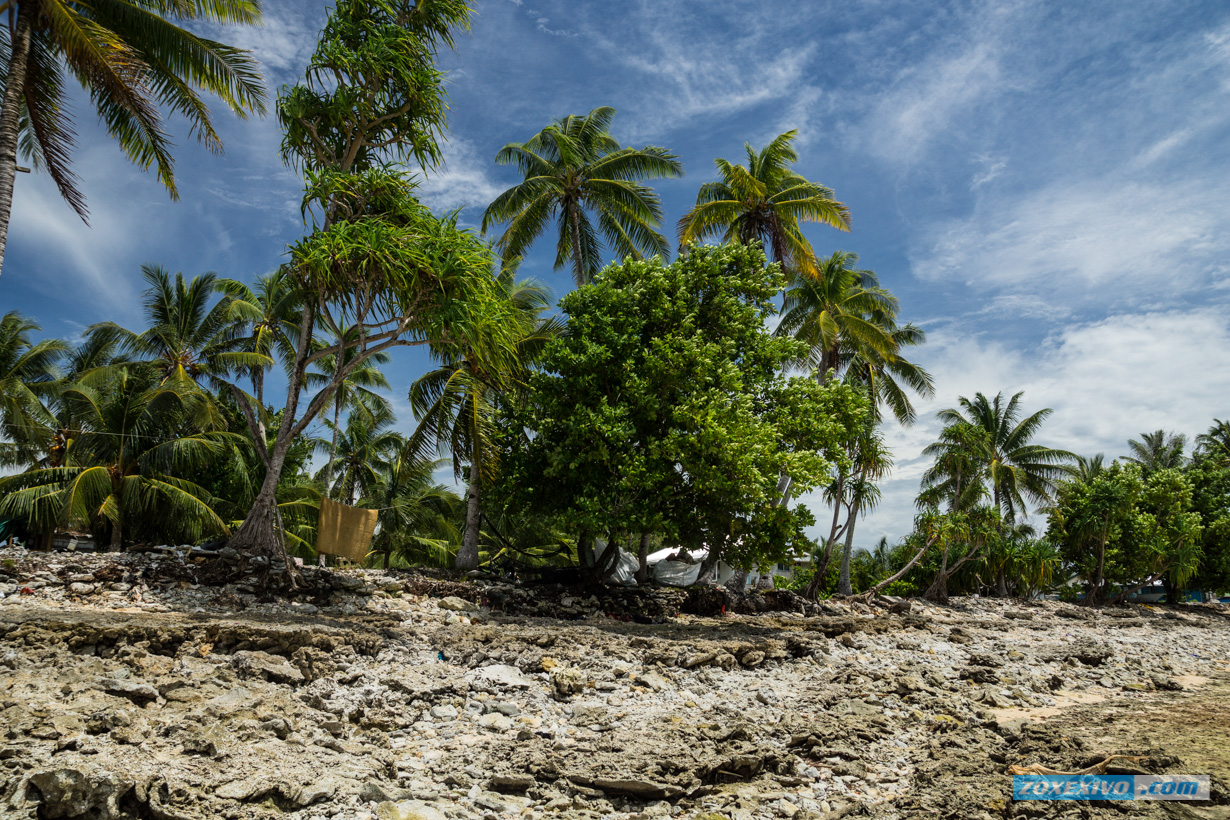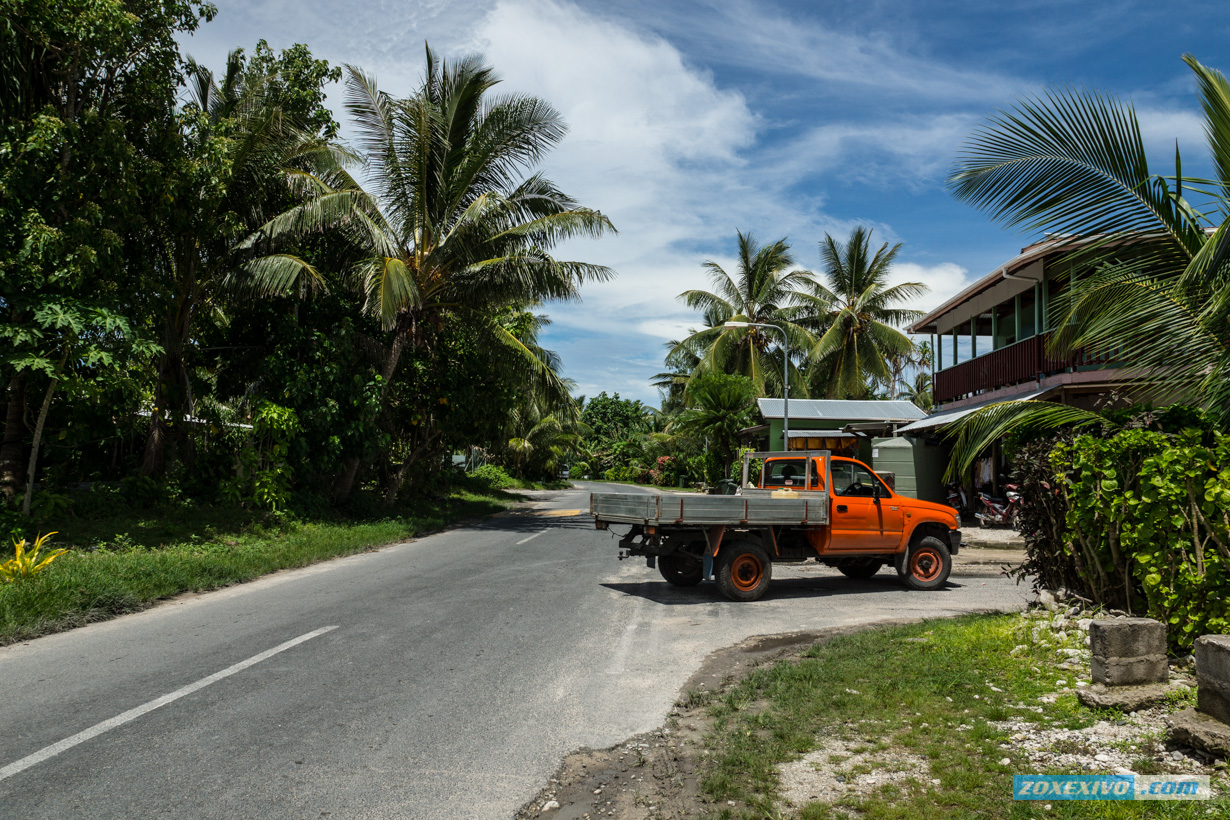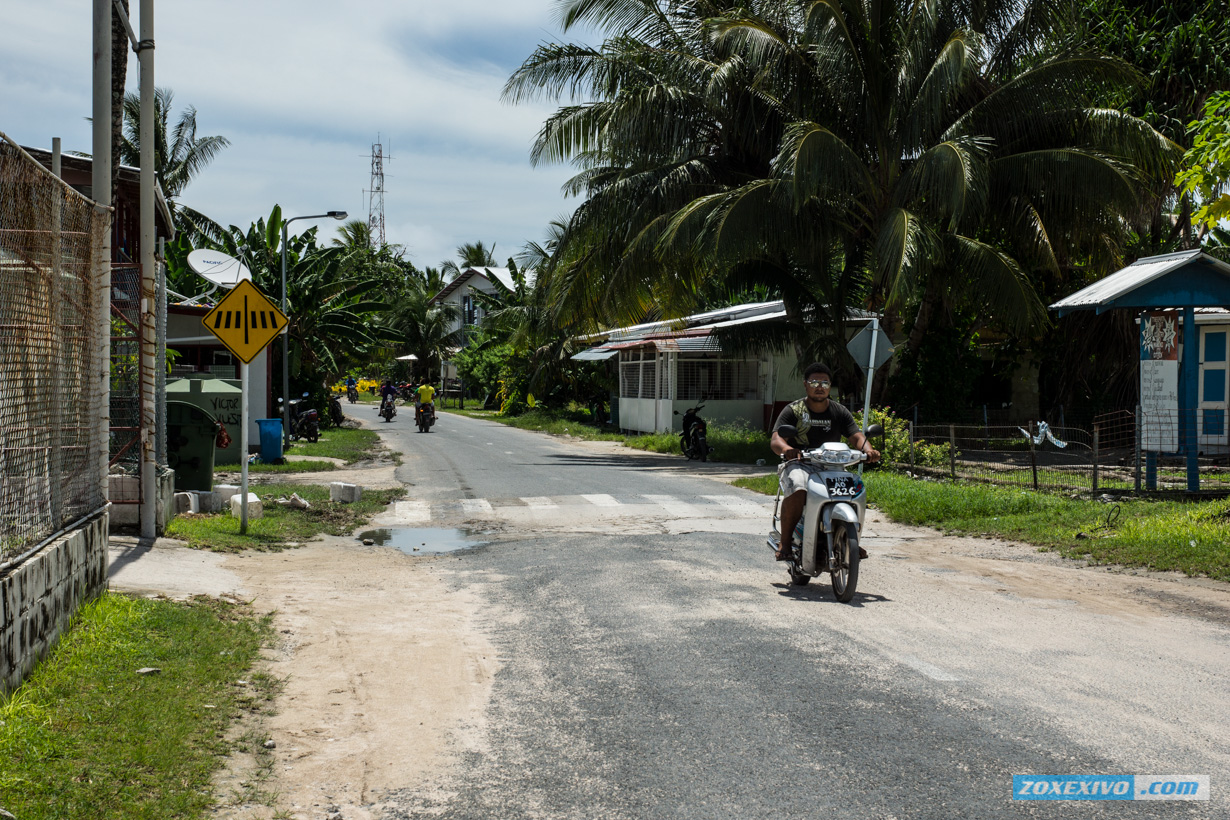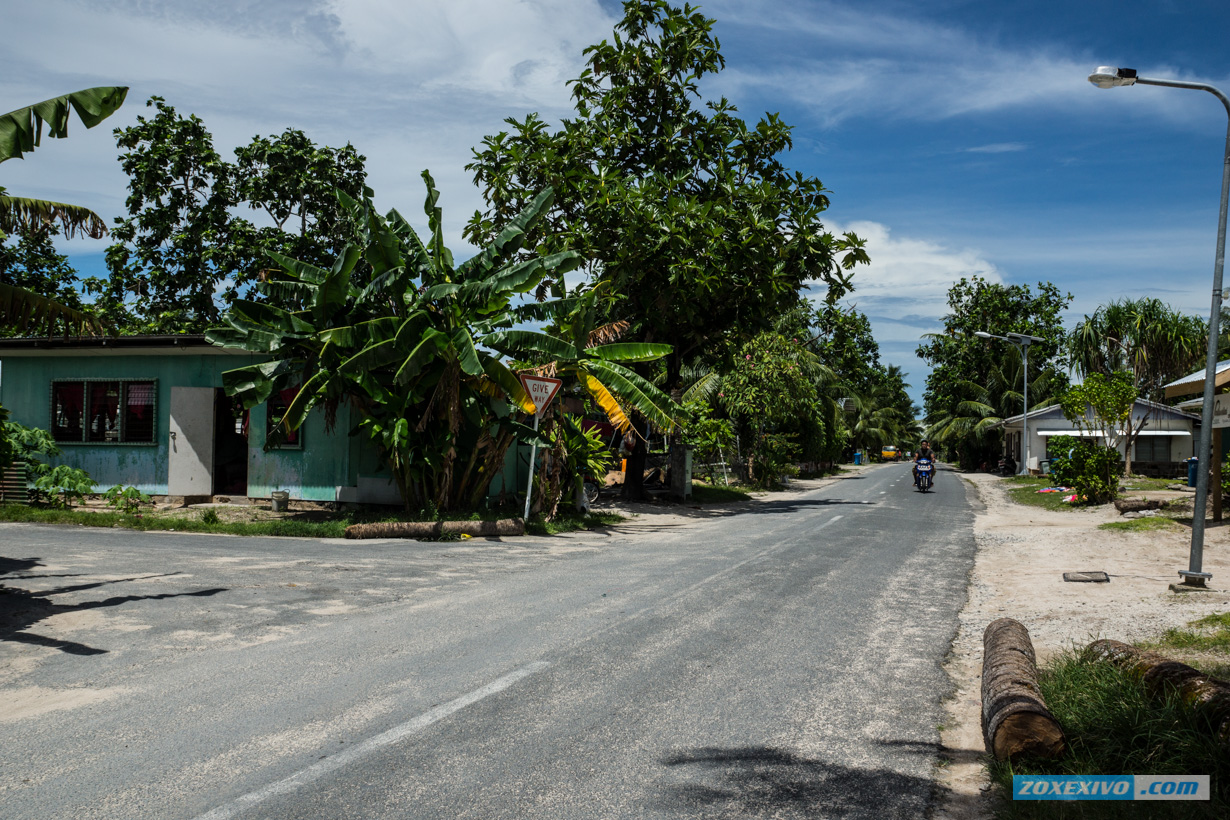 In the evening , almost all of the local population goes to the runway and plays a kind of volleyball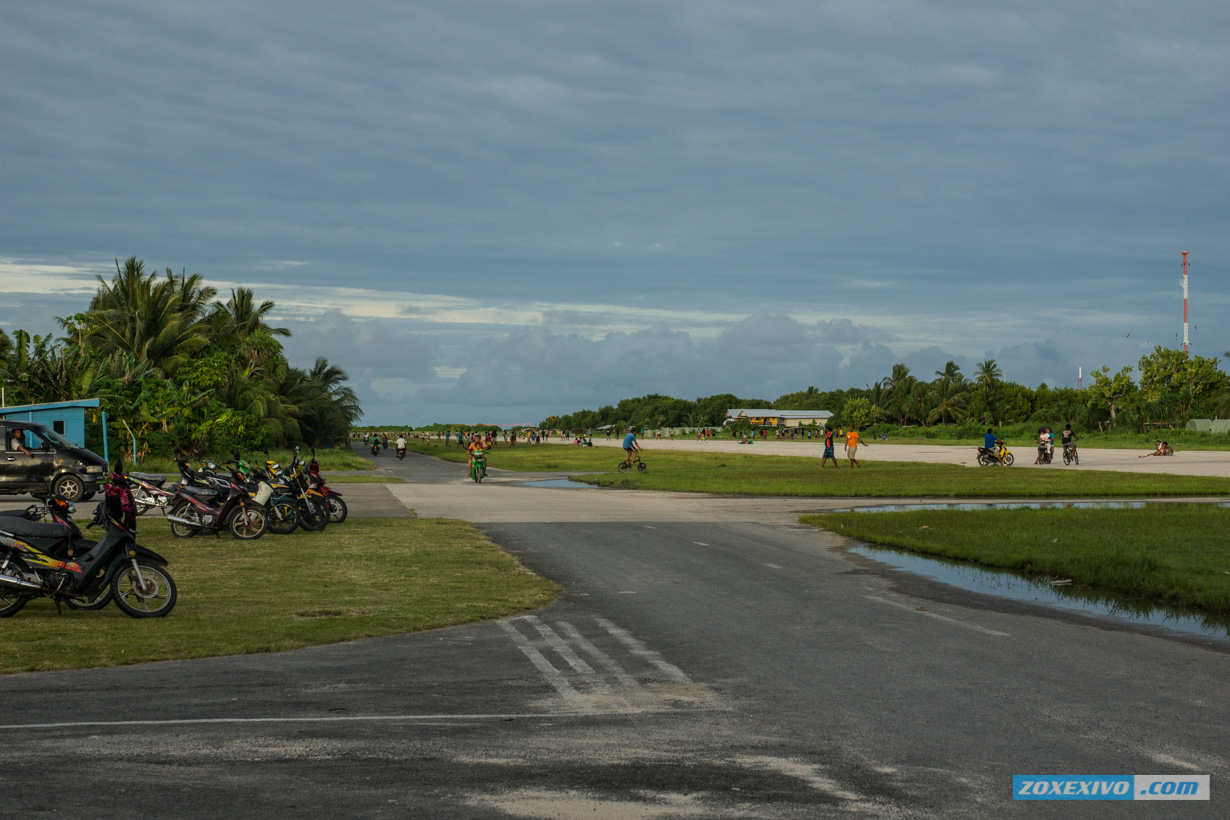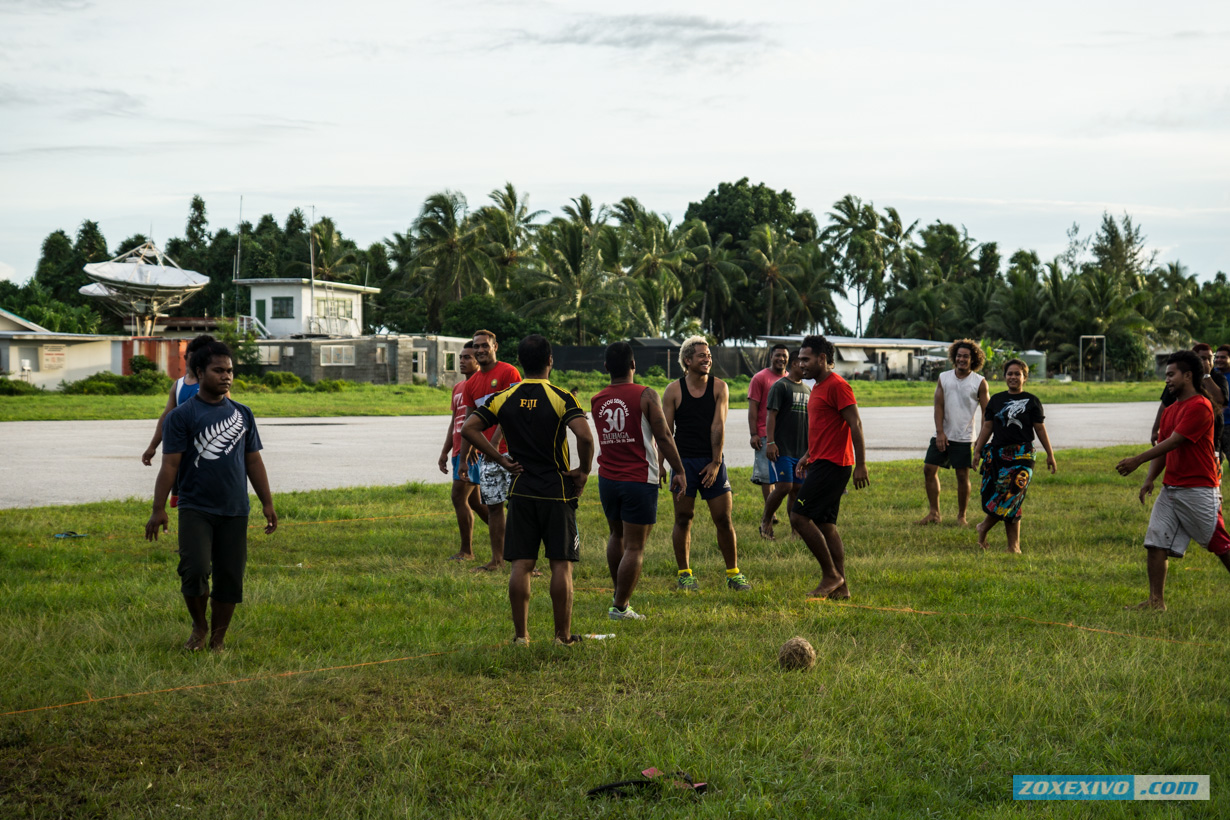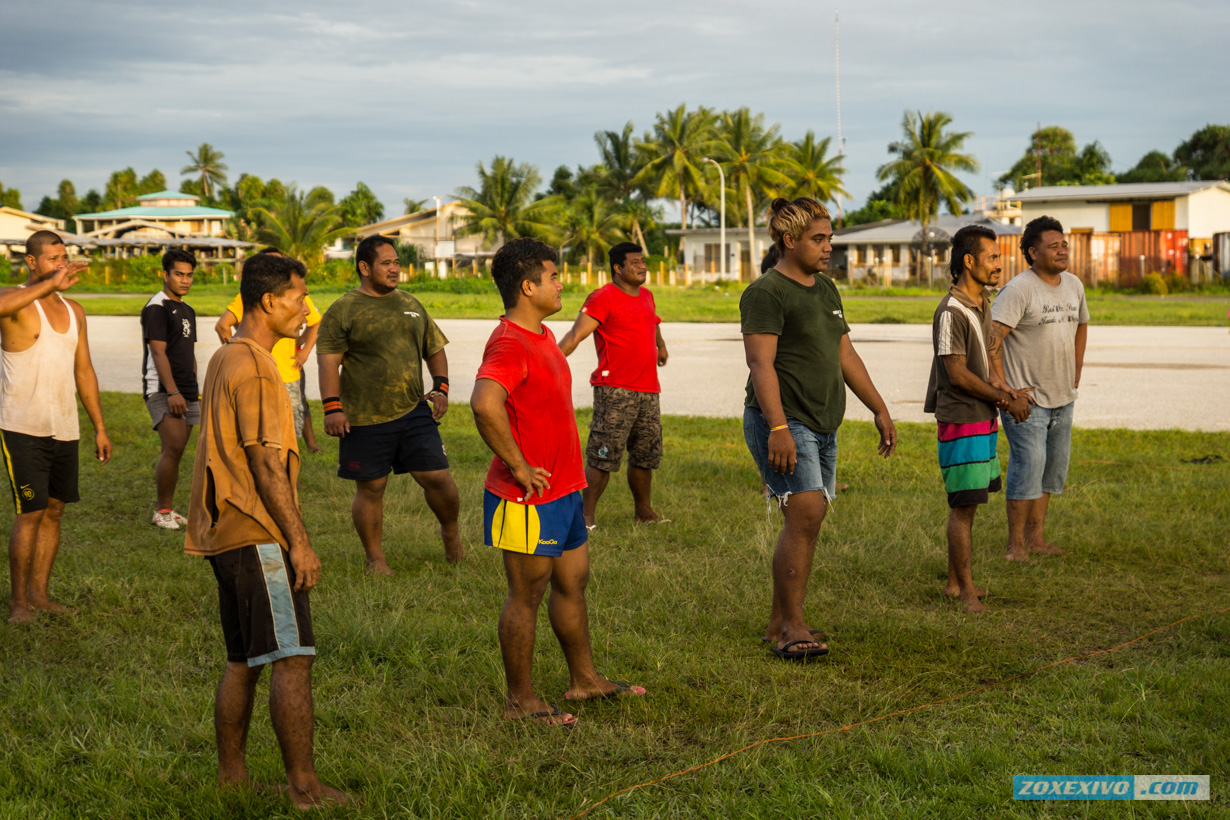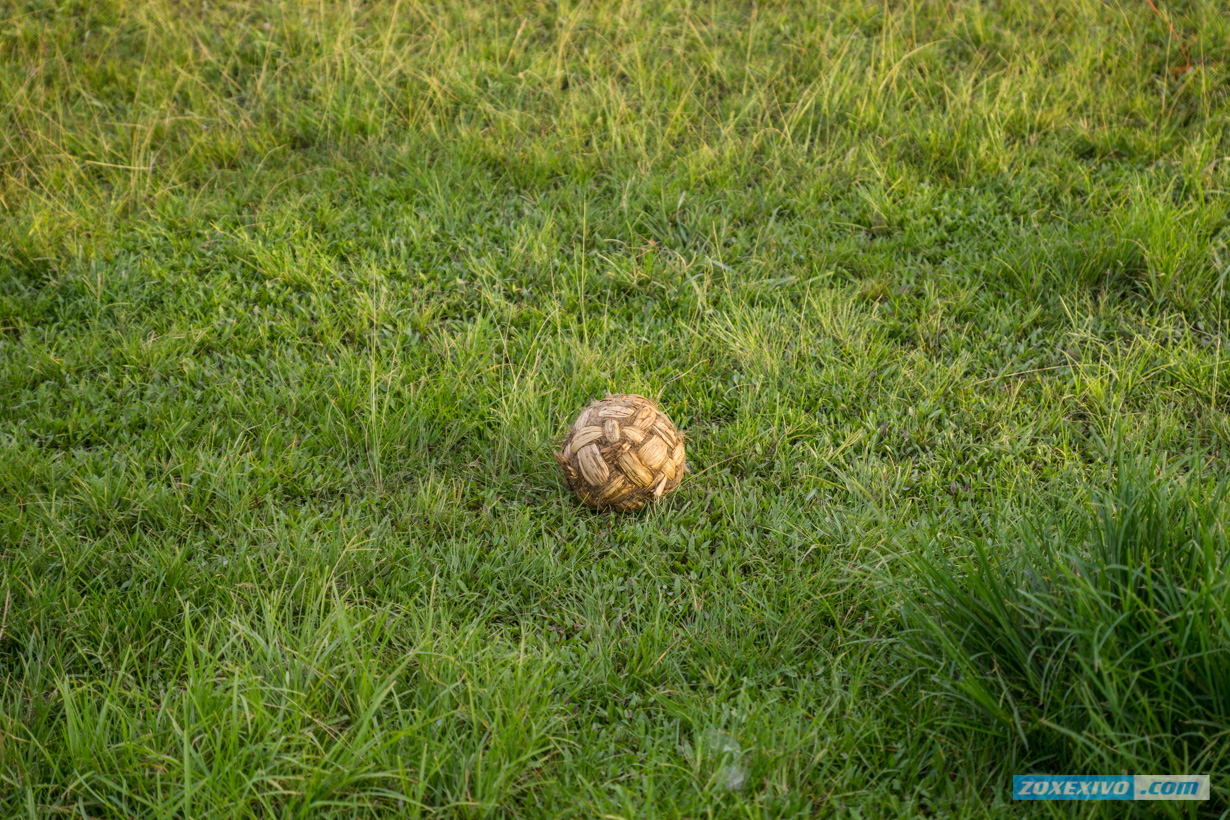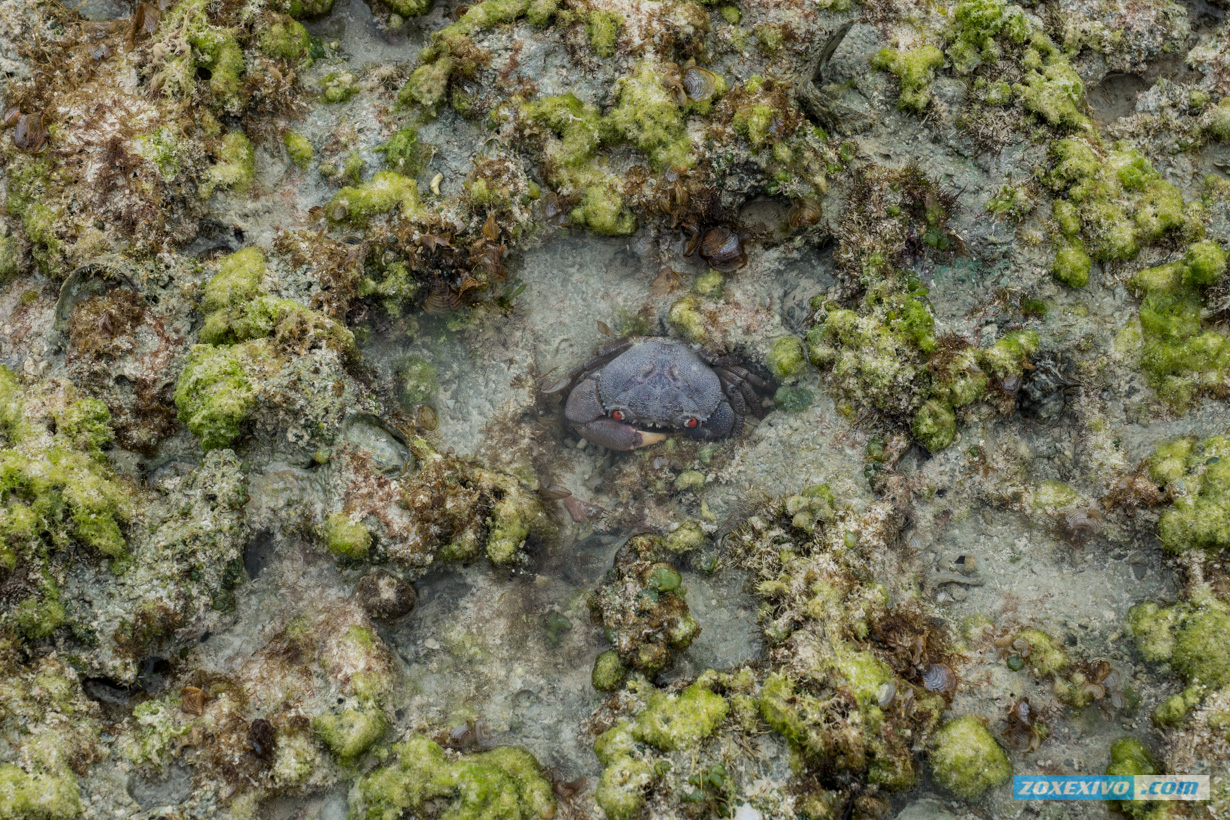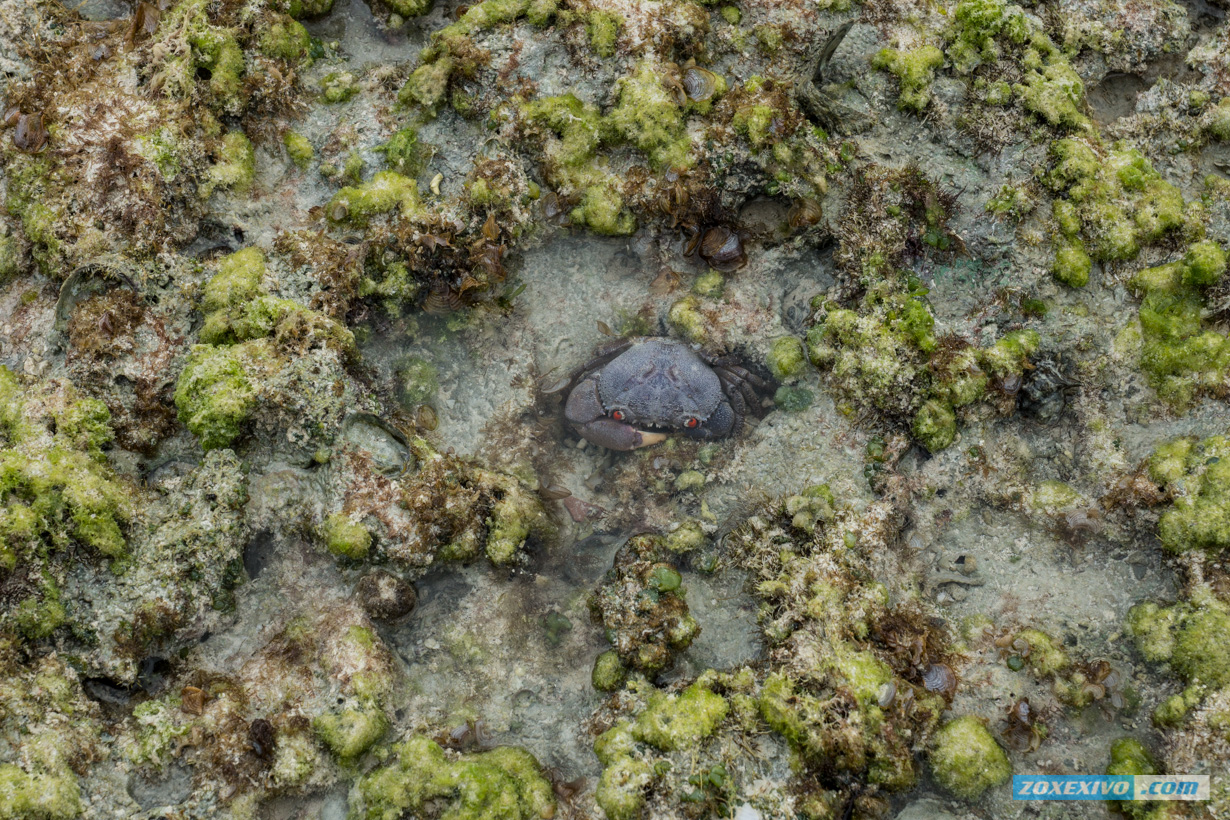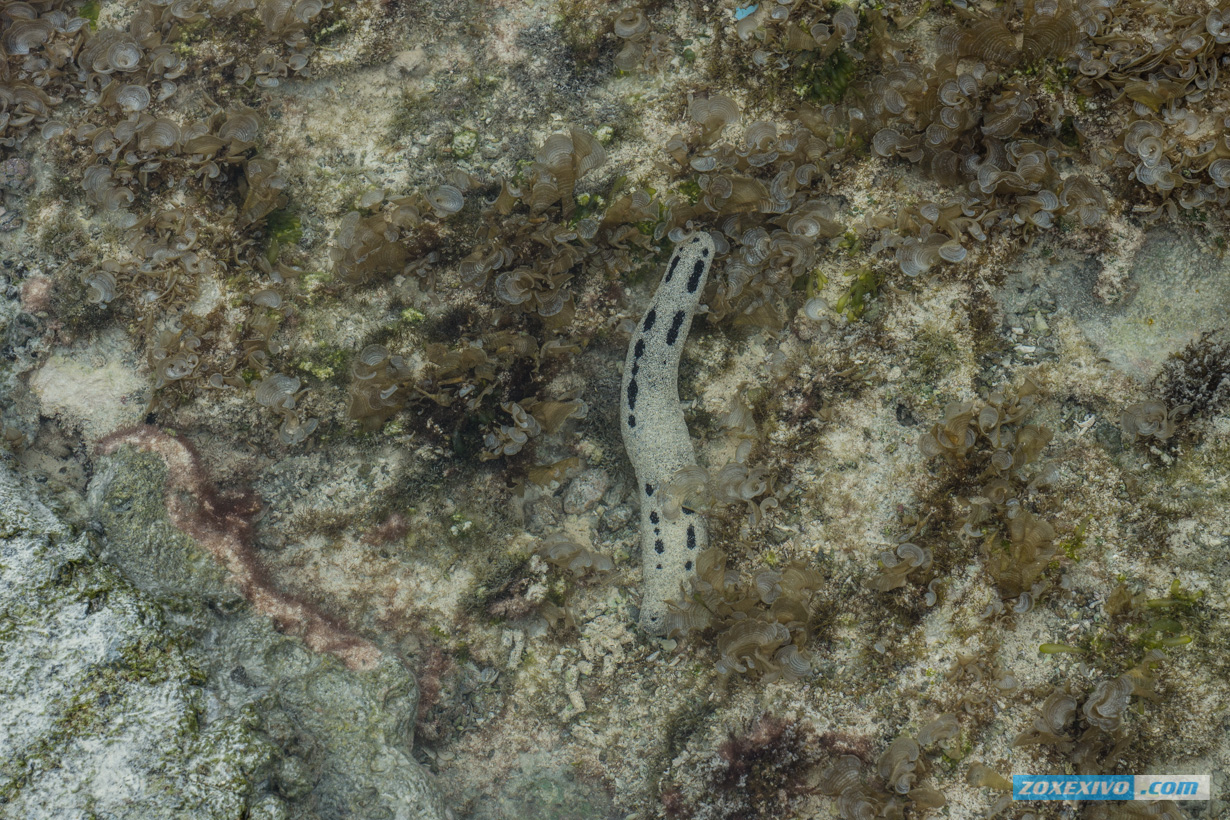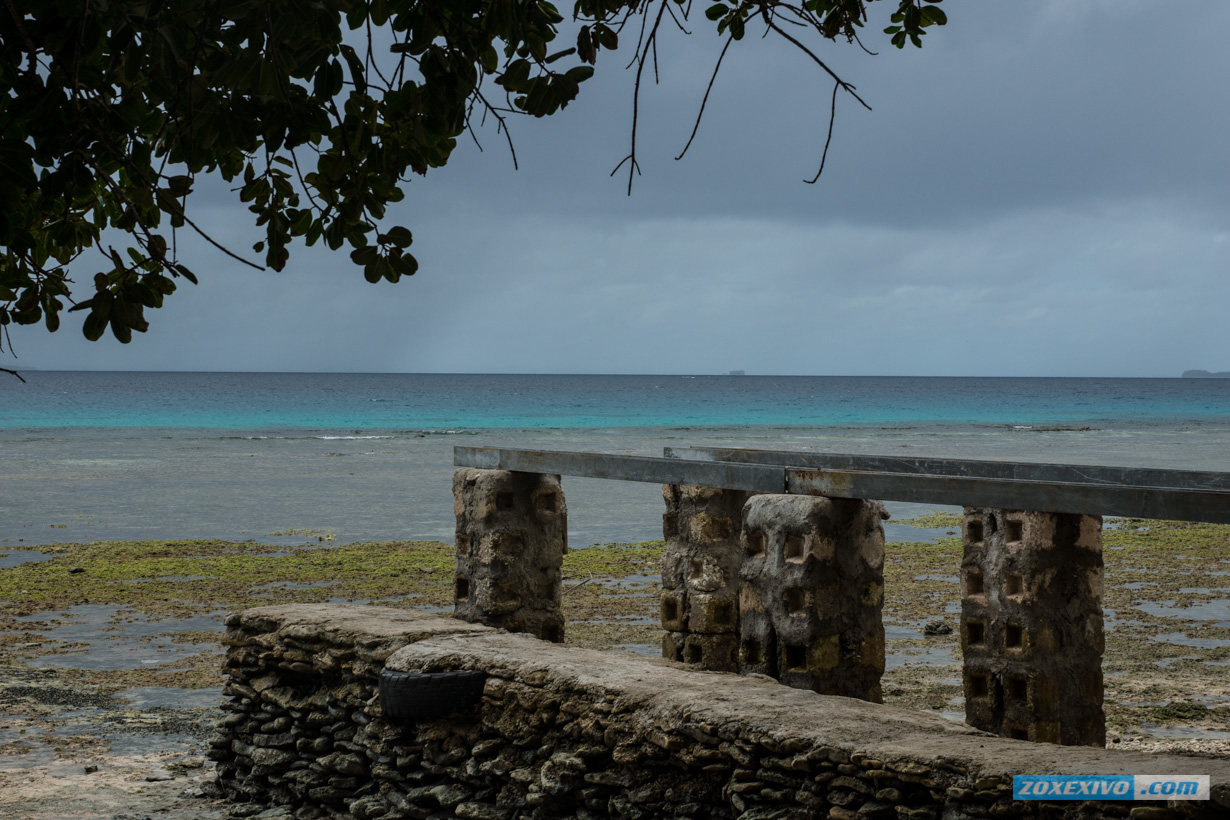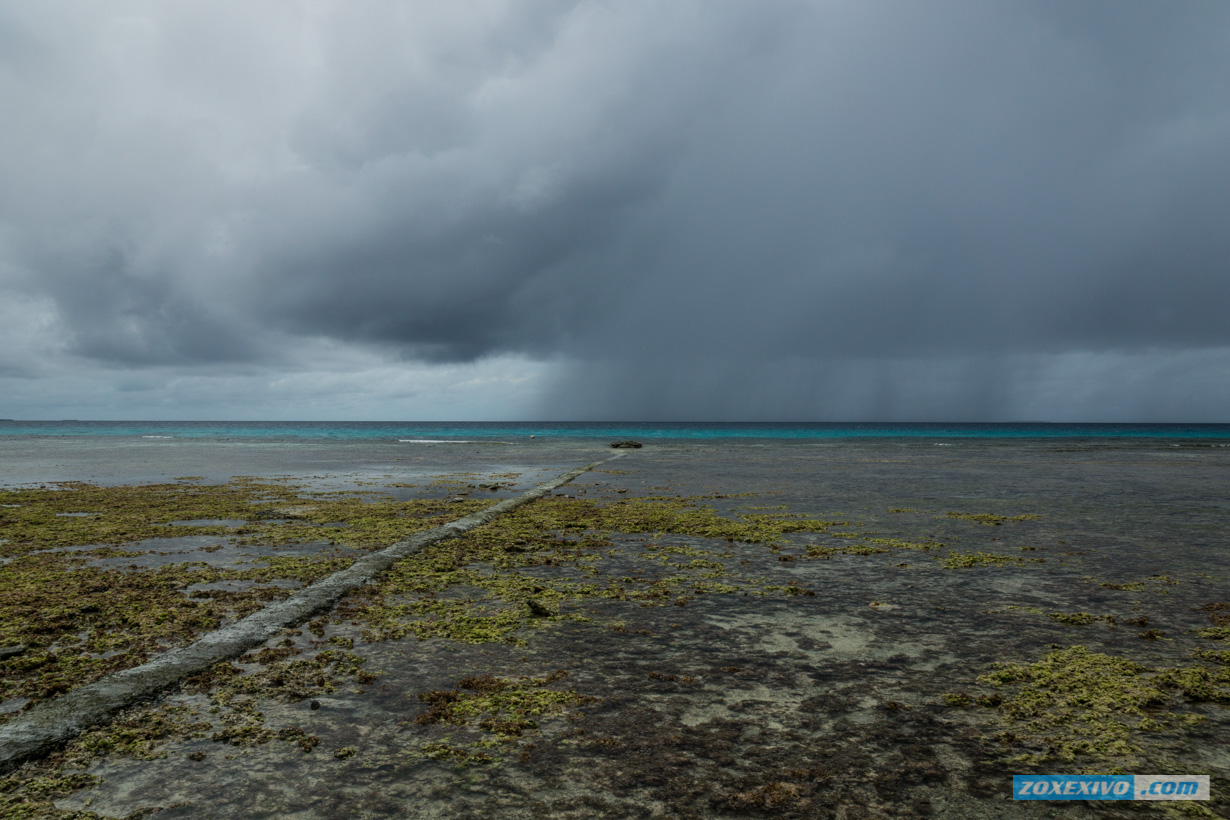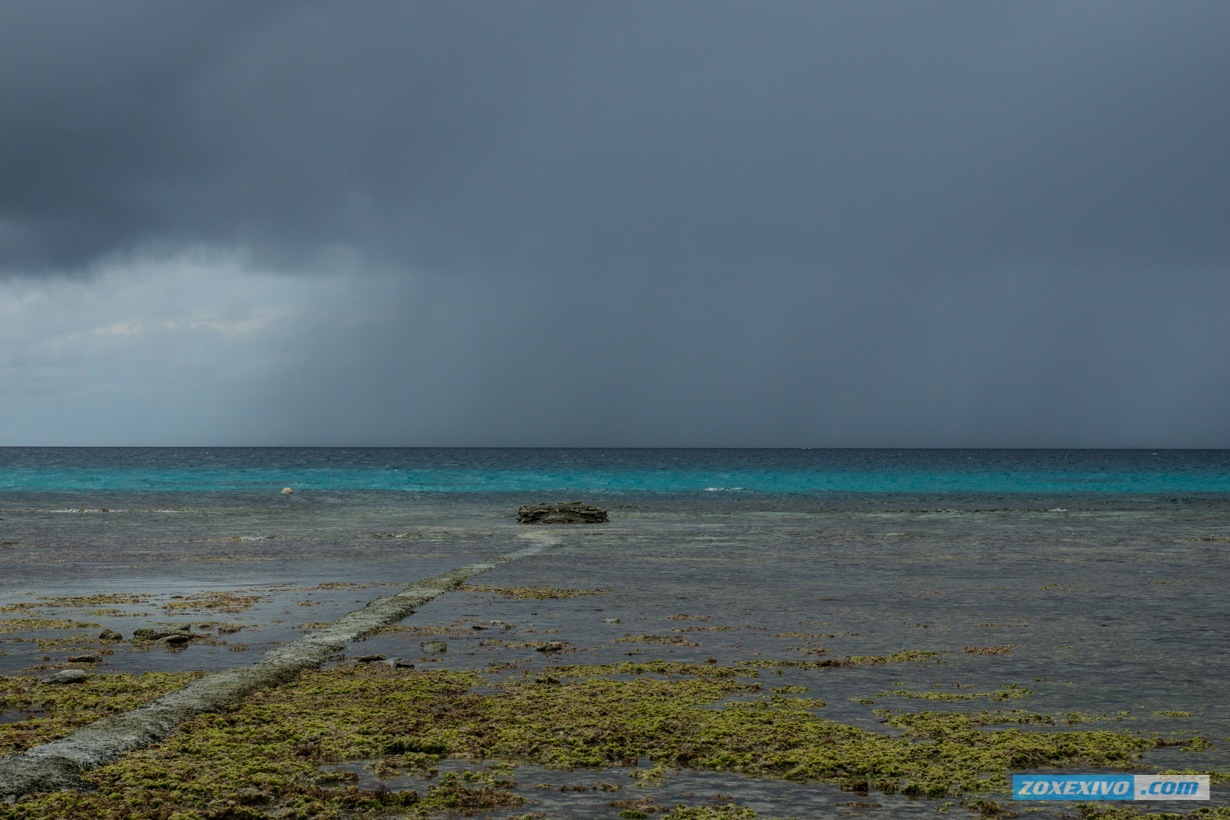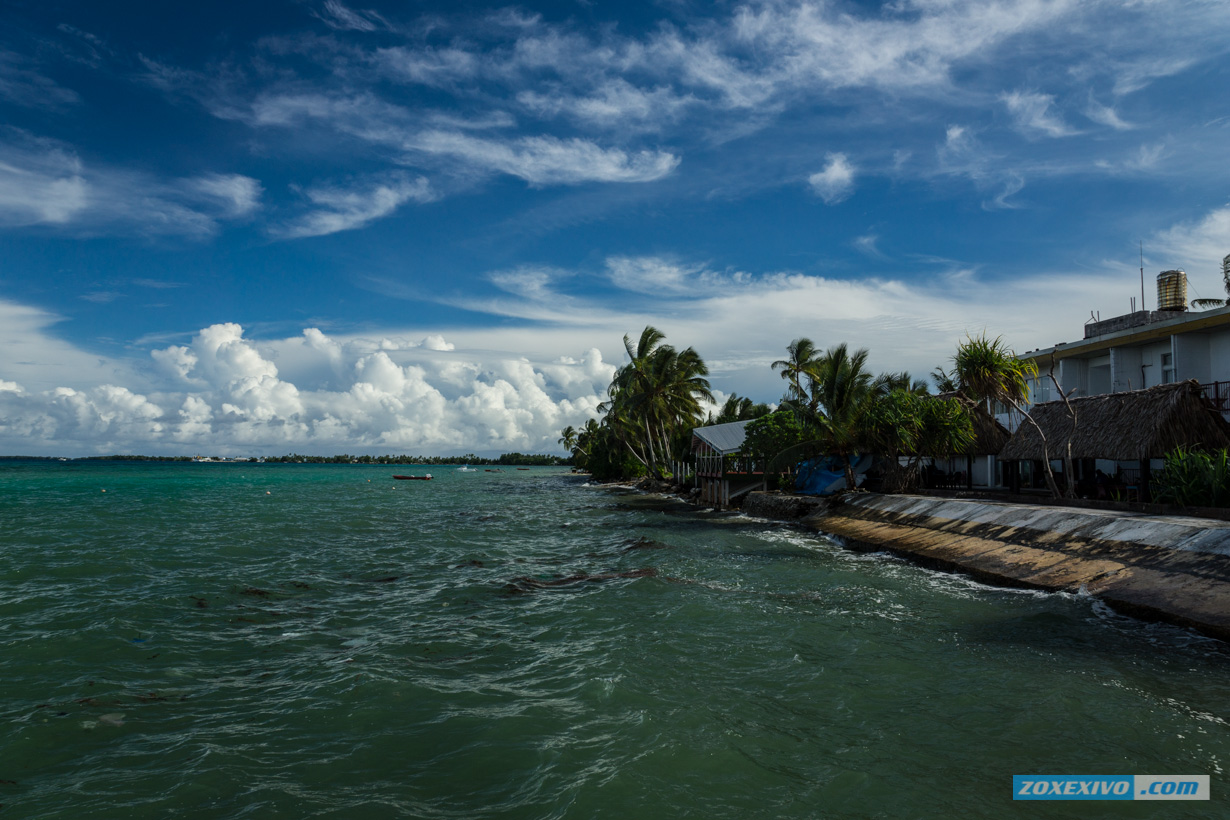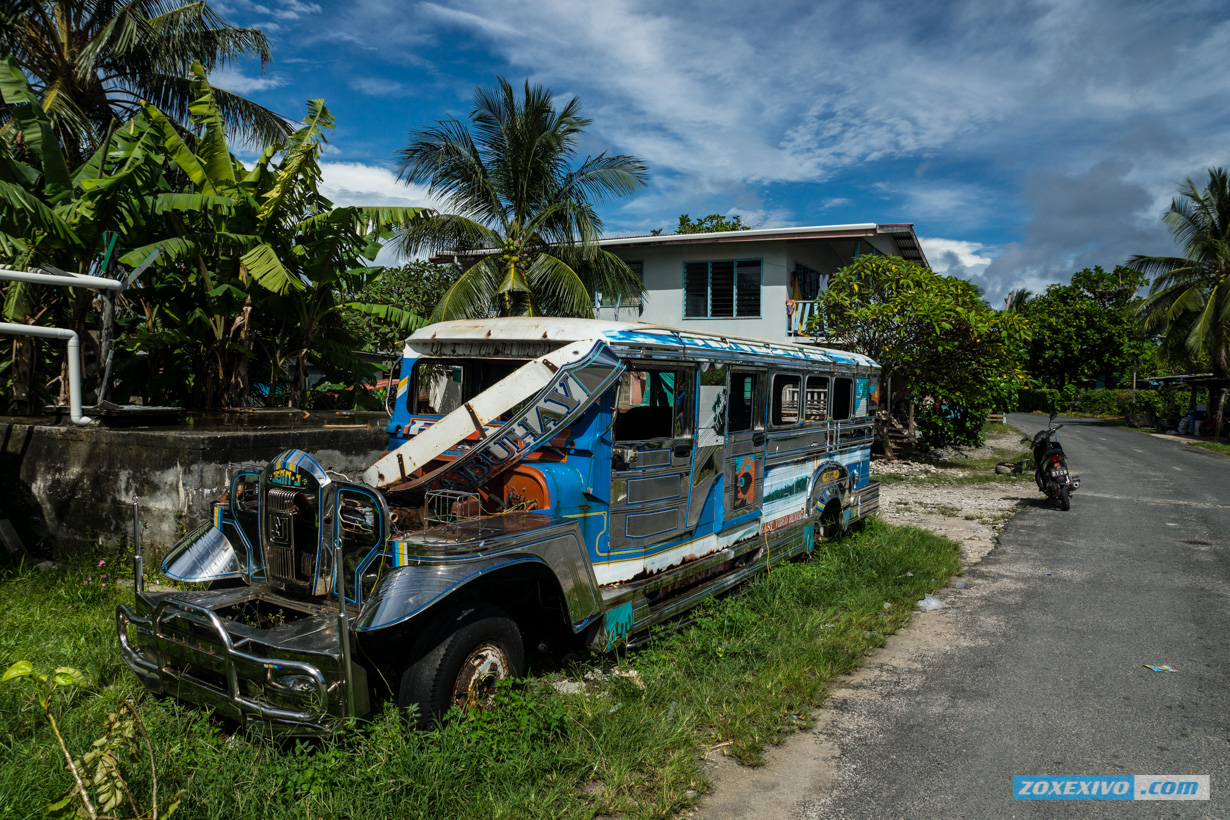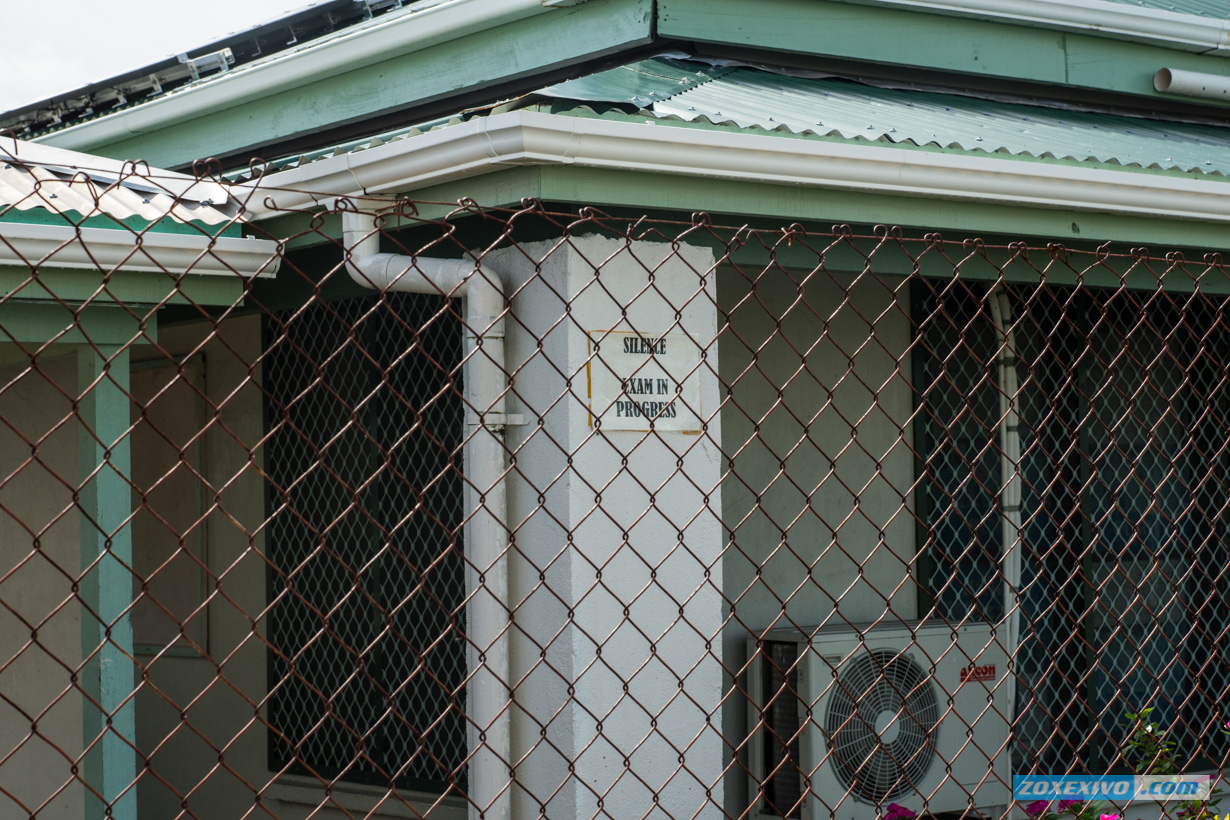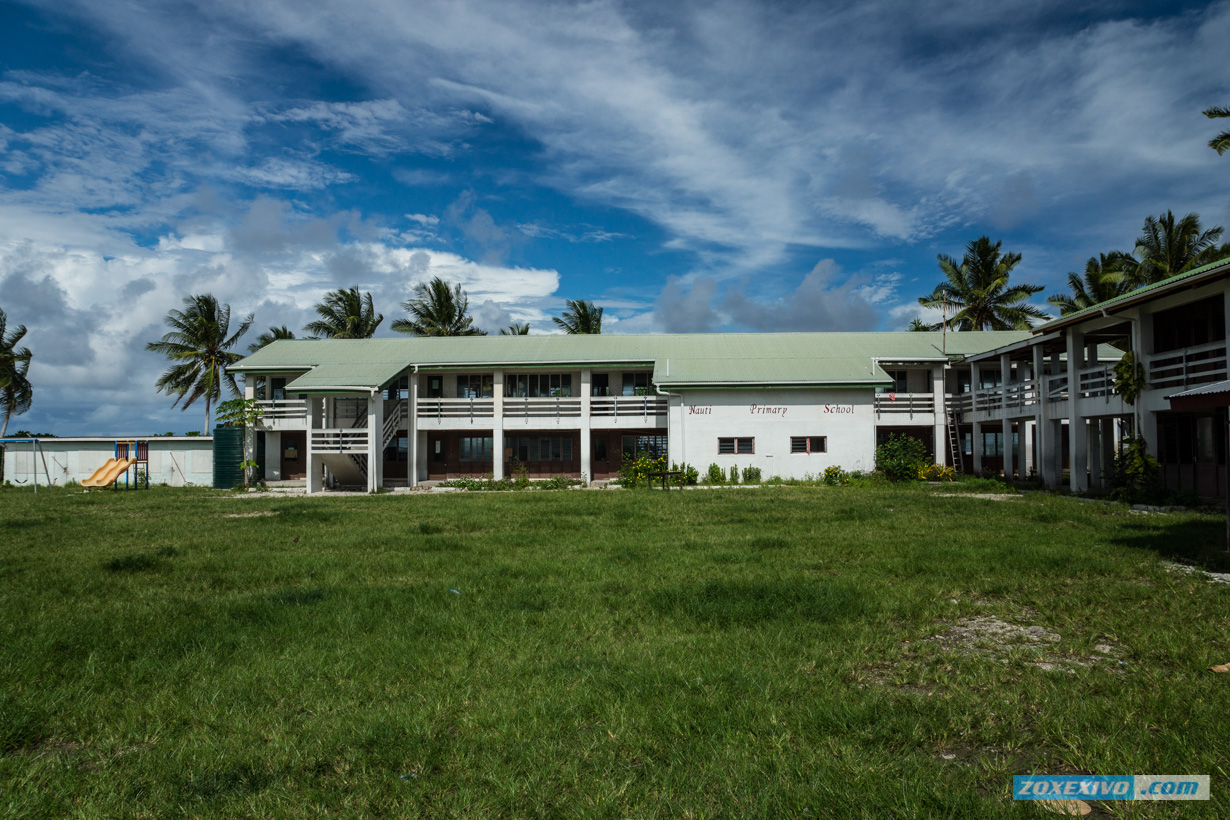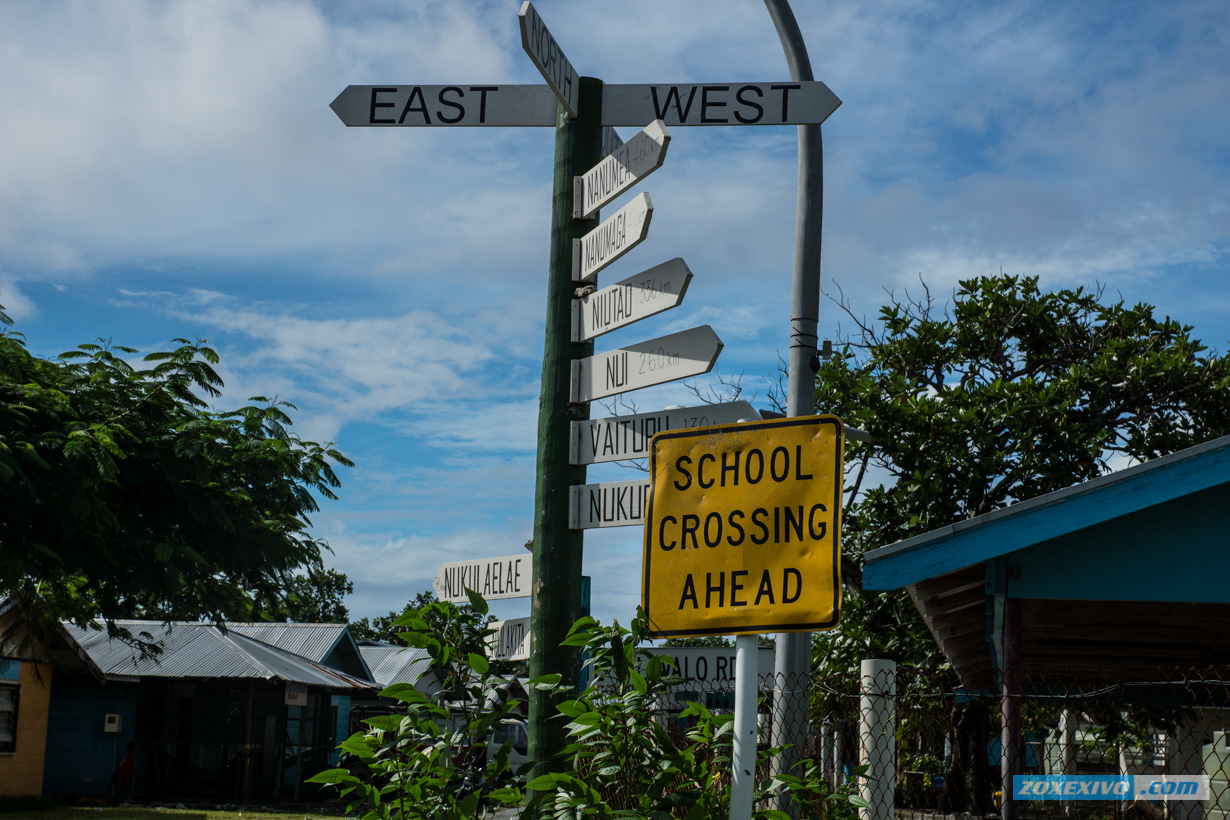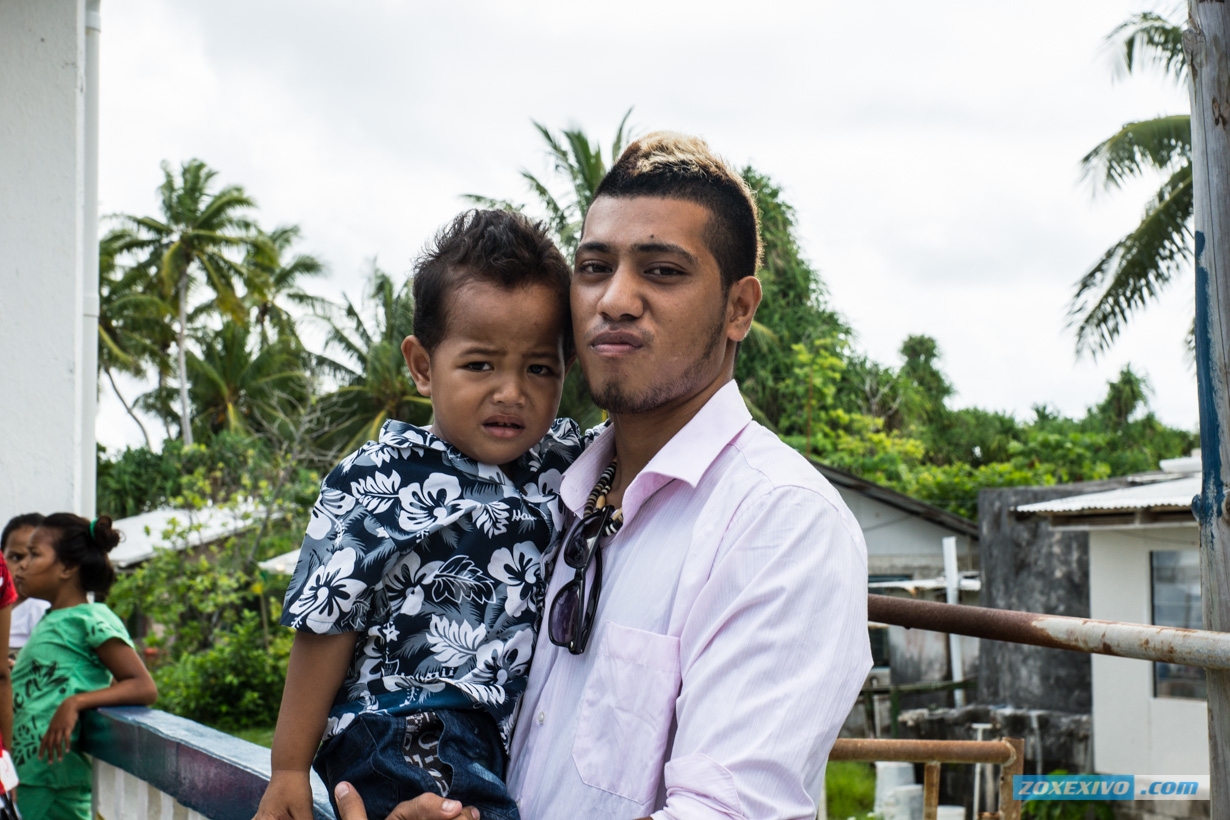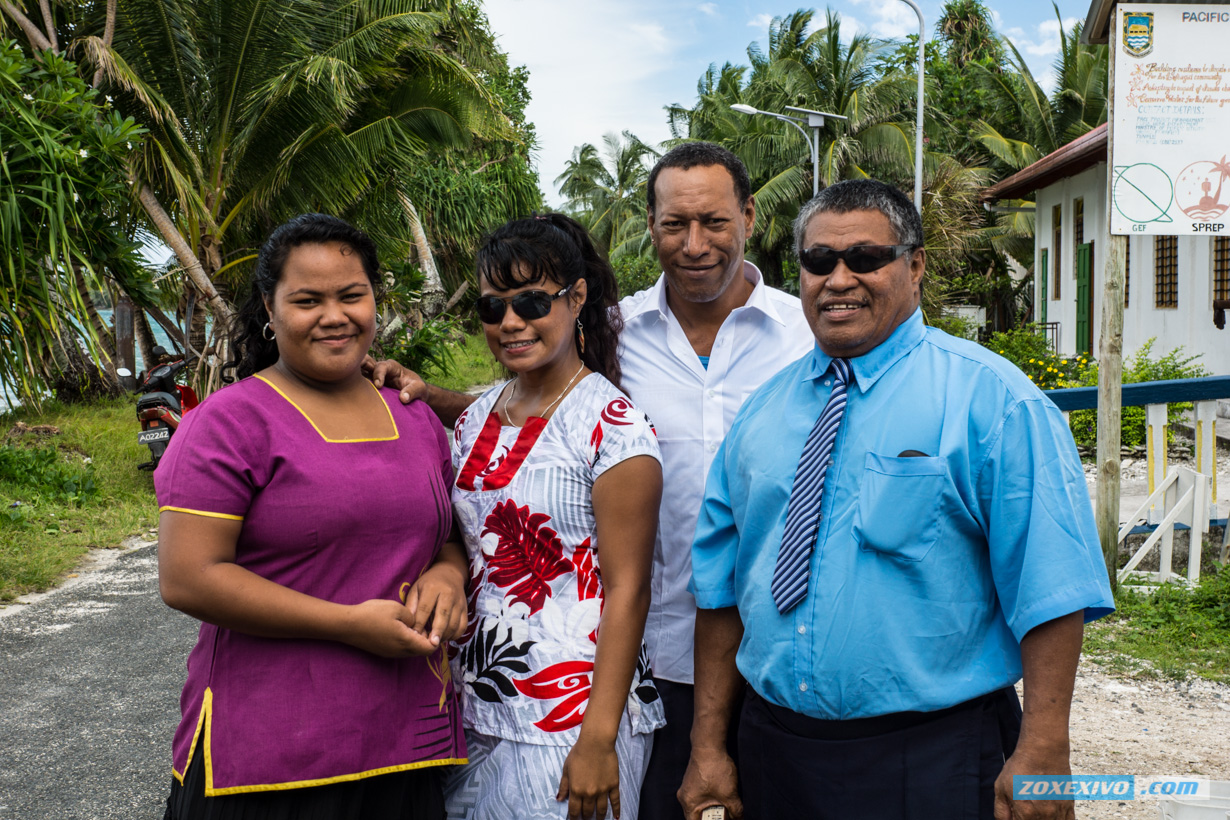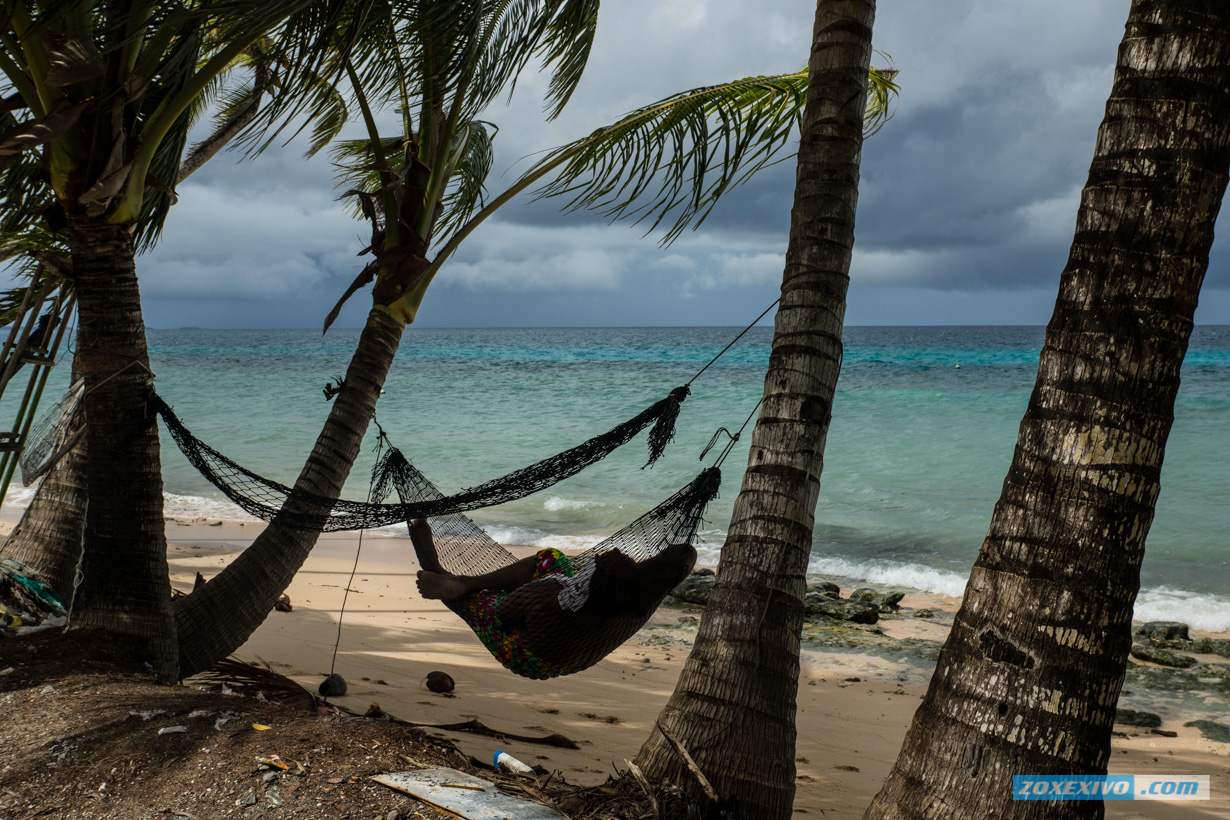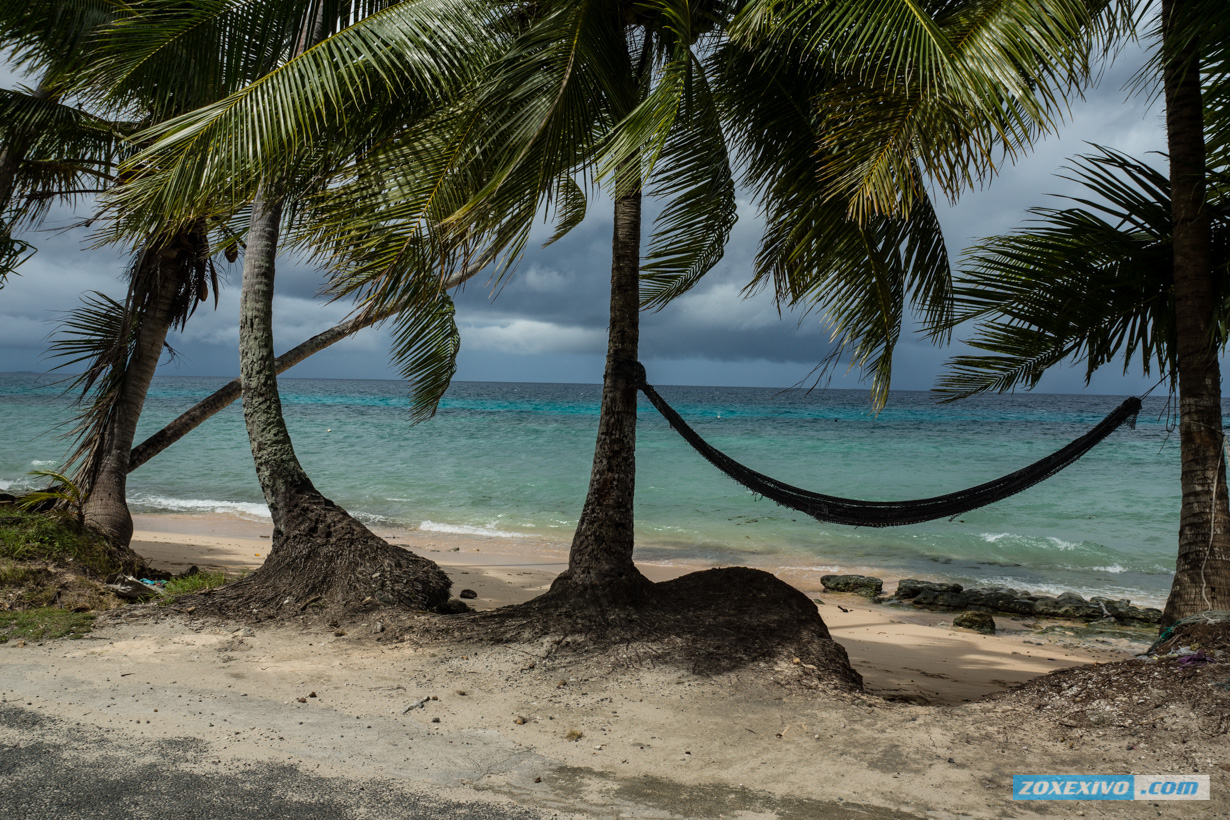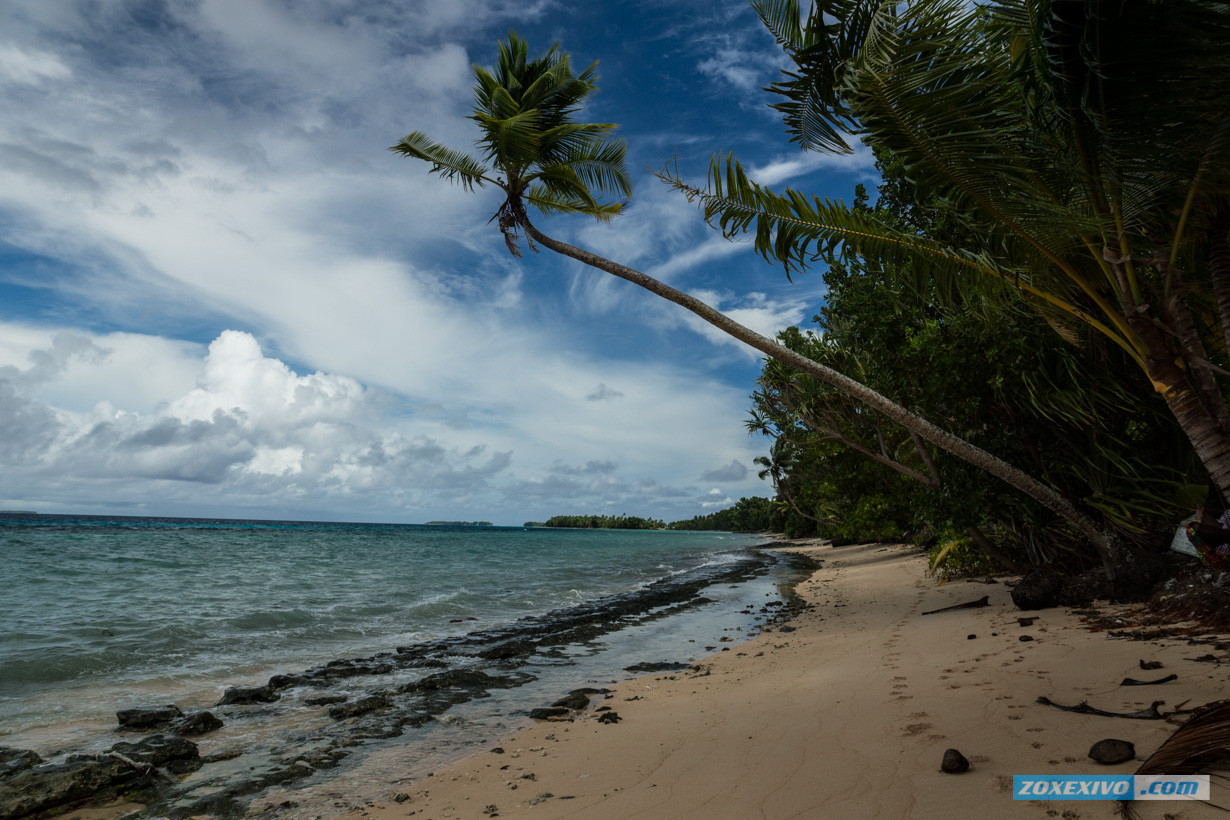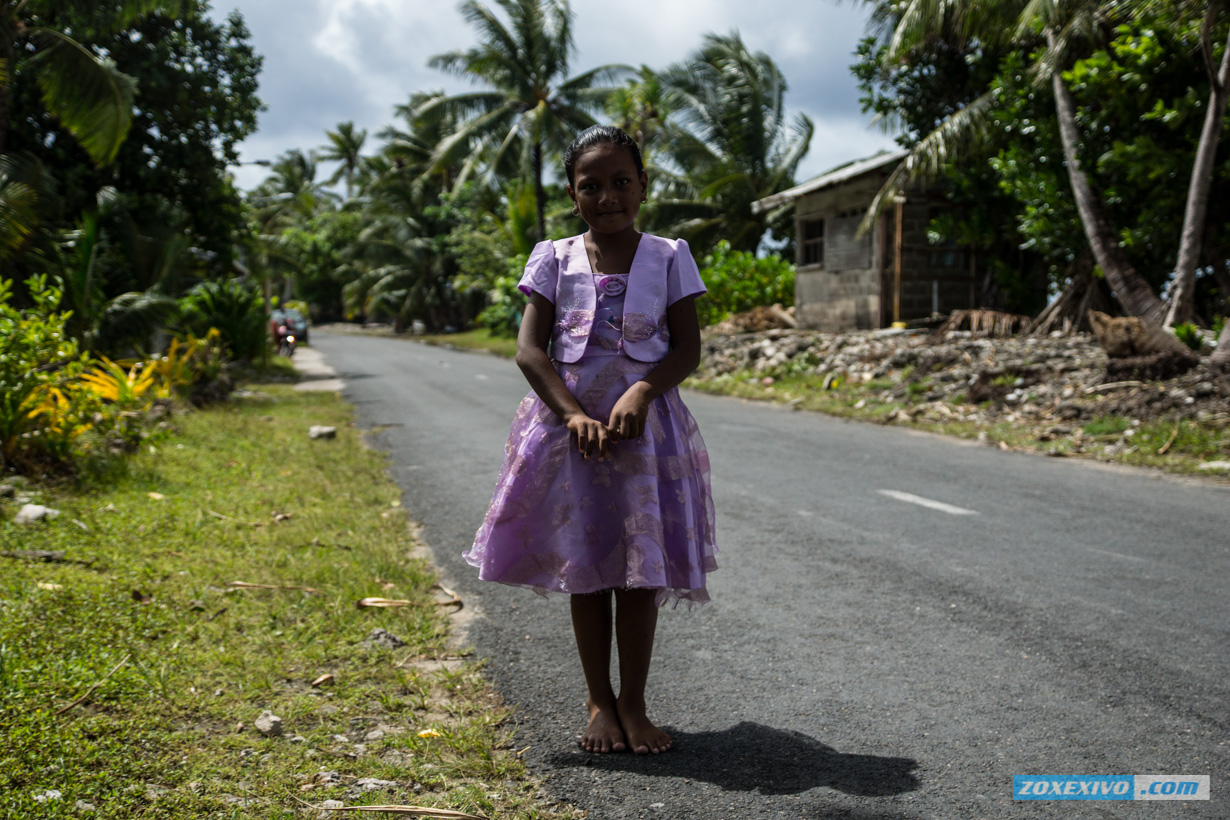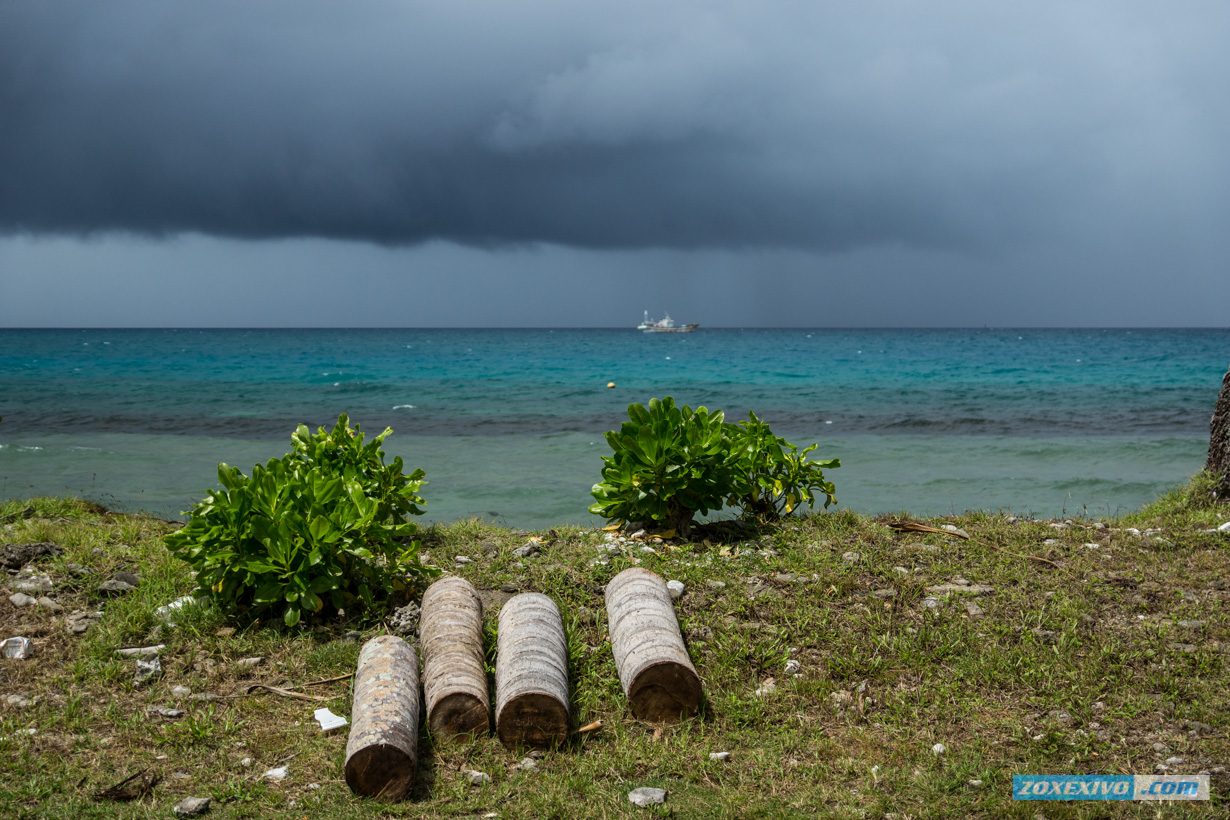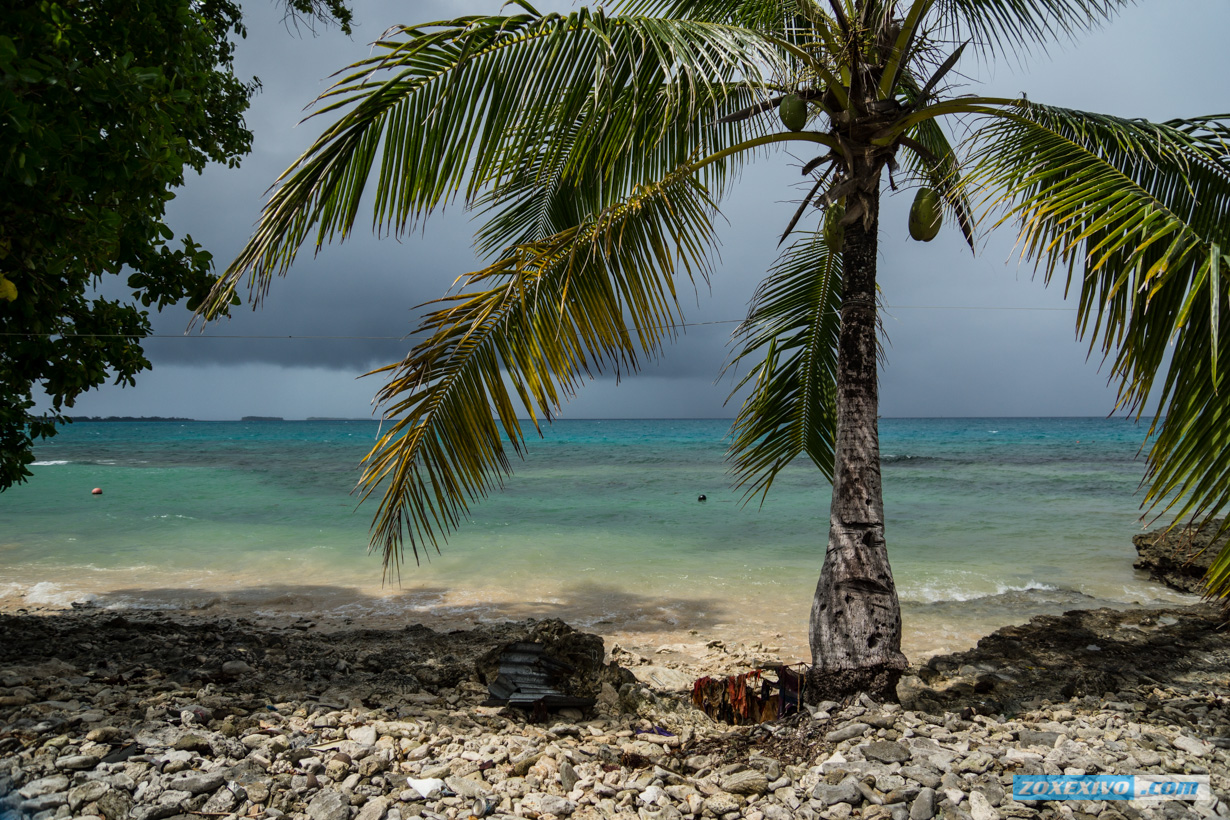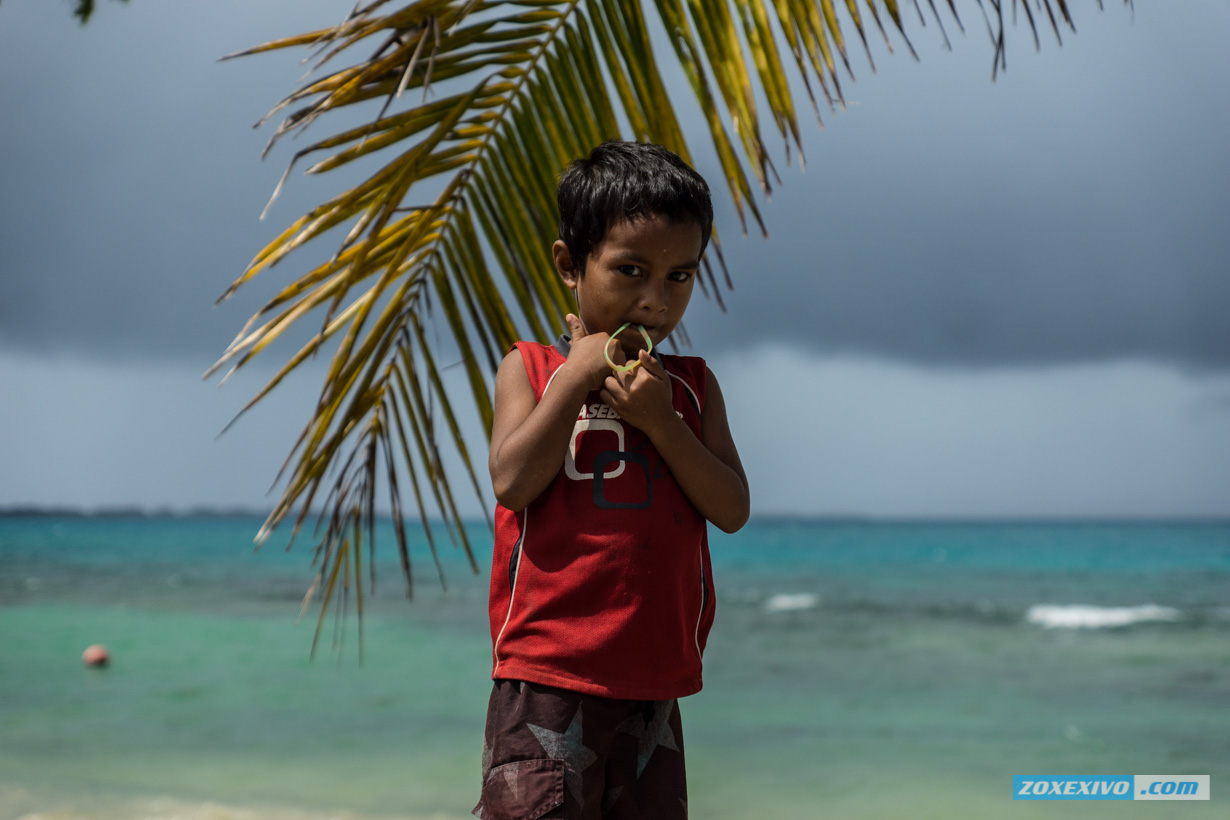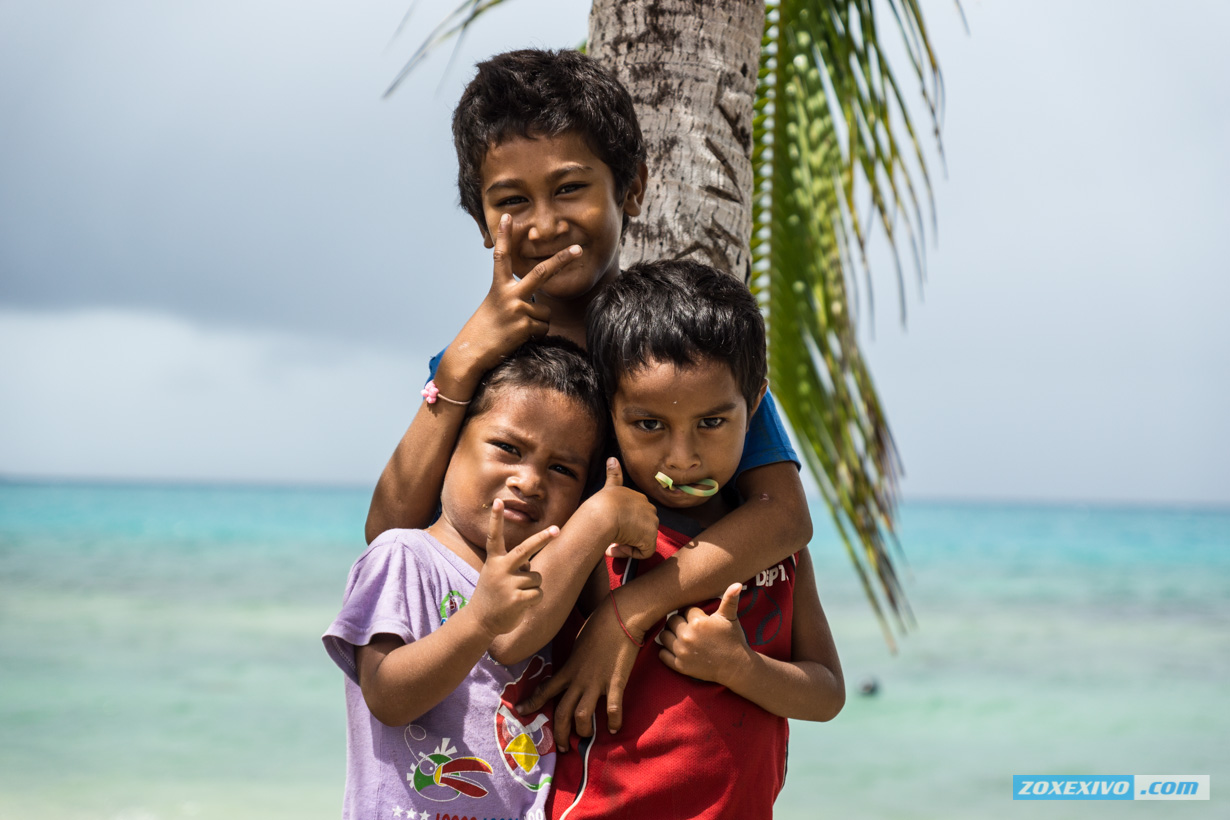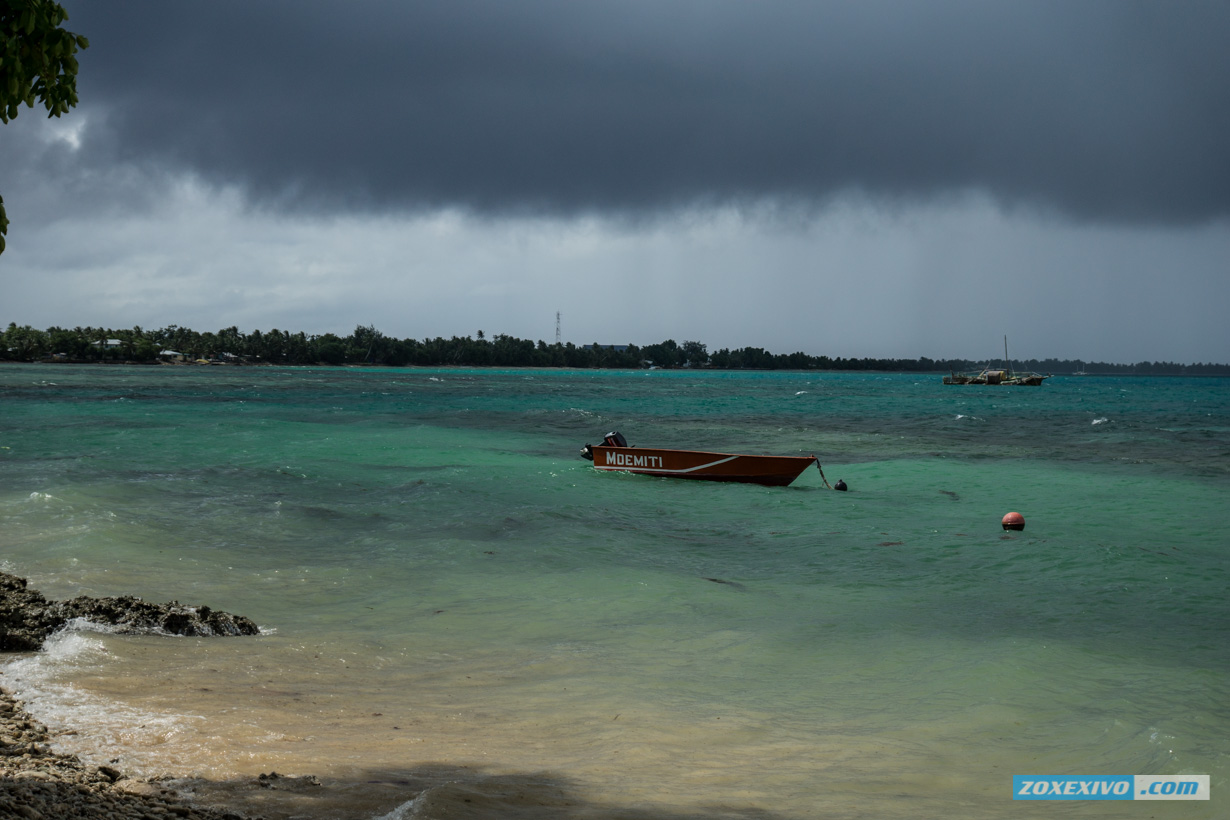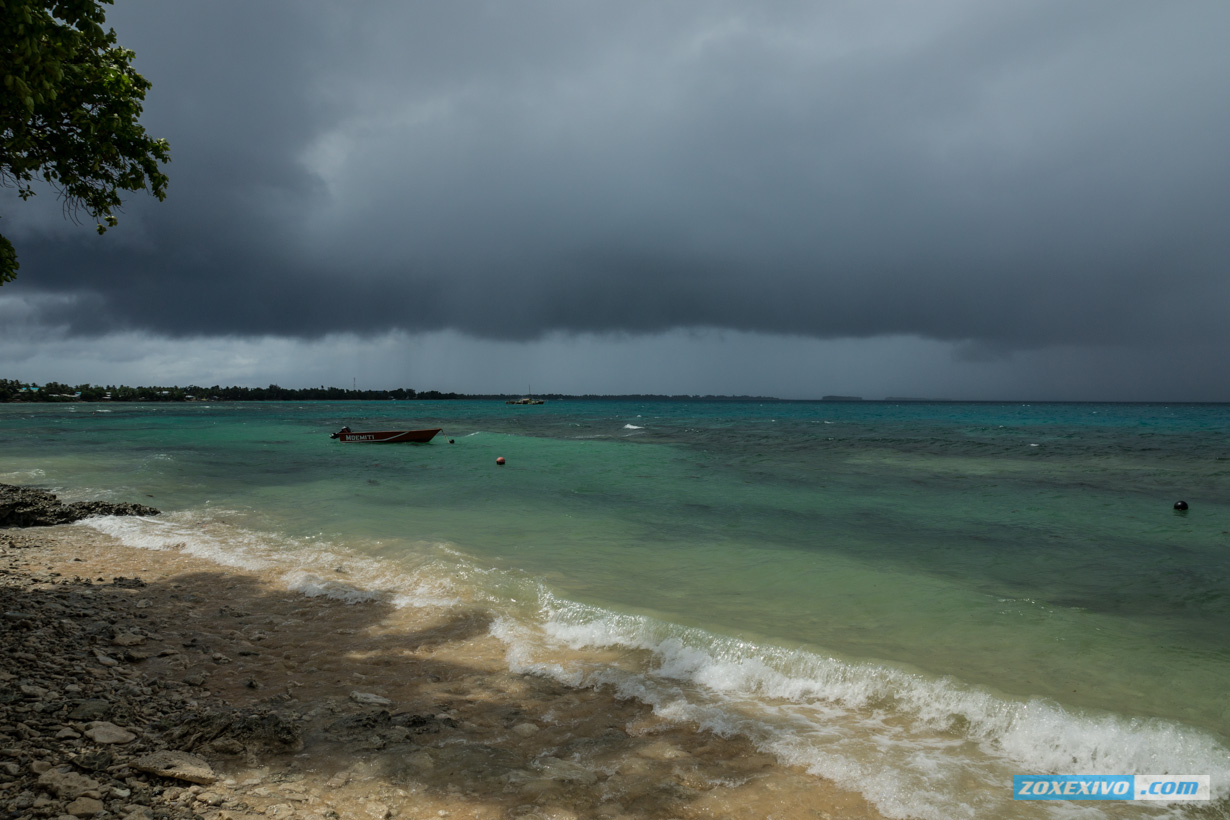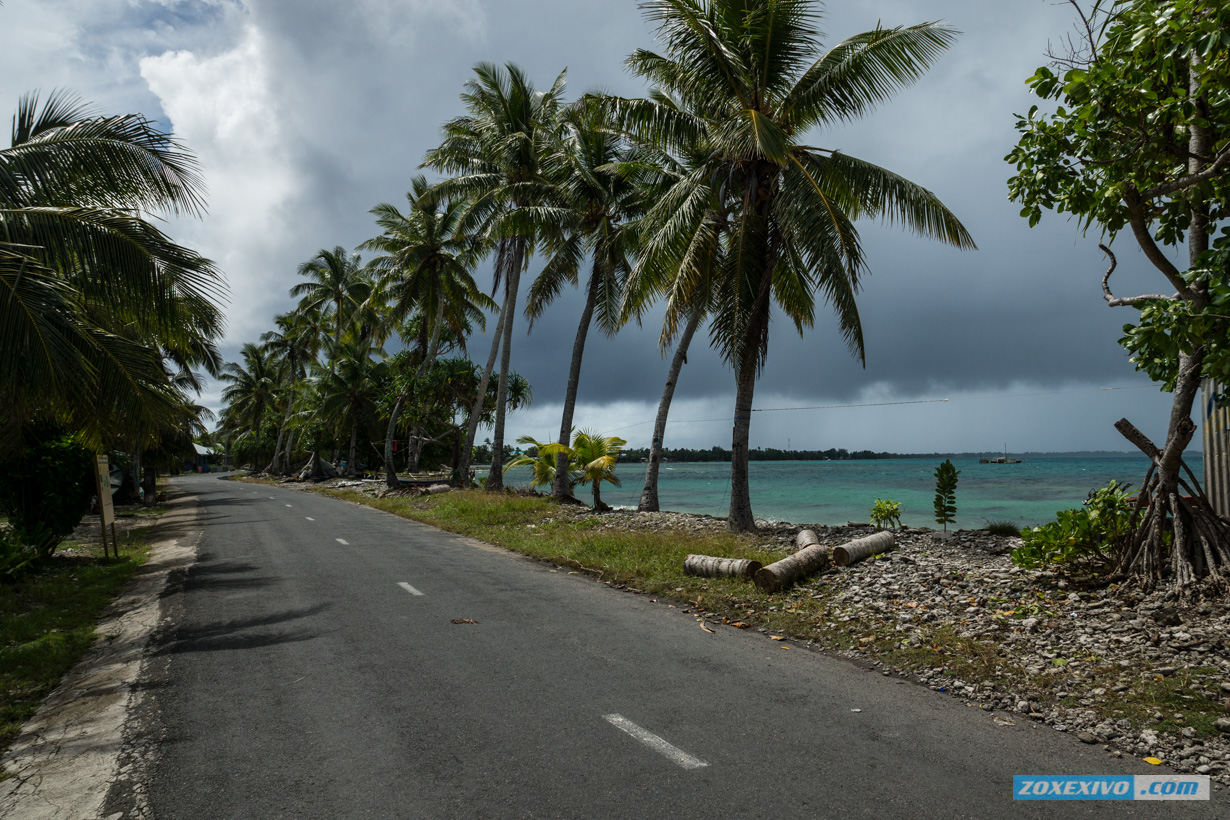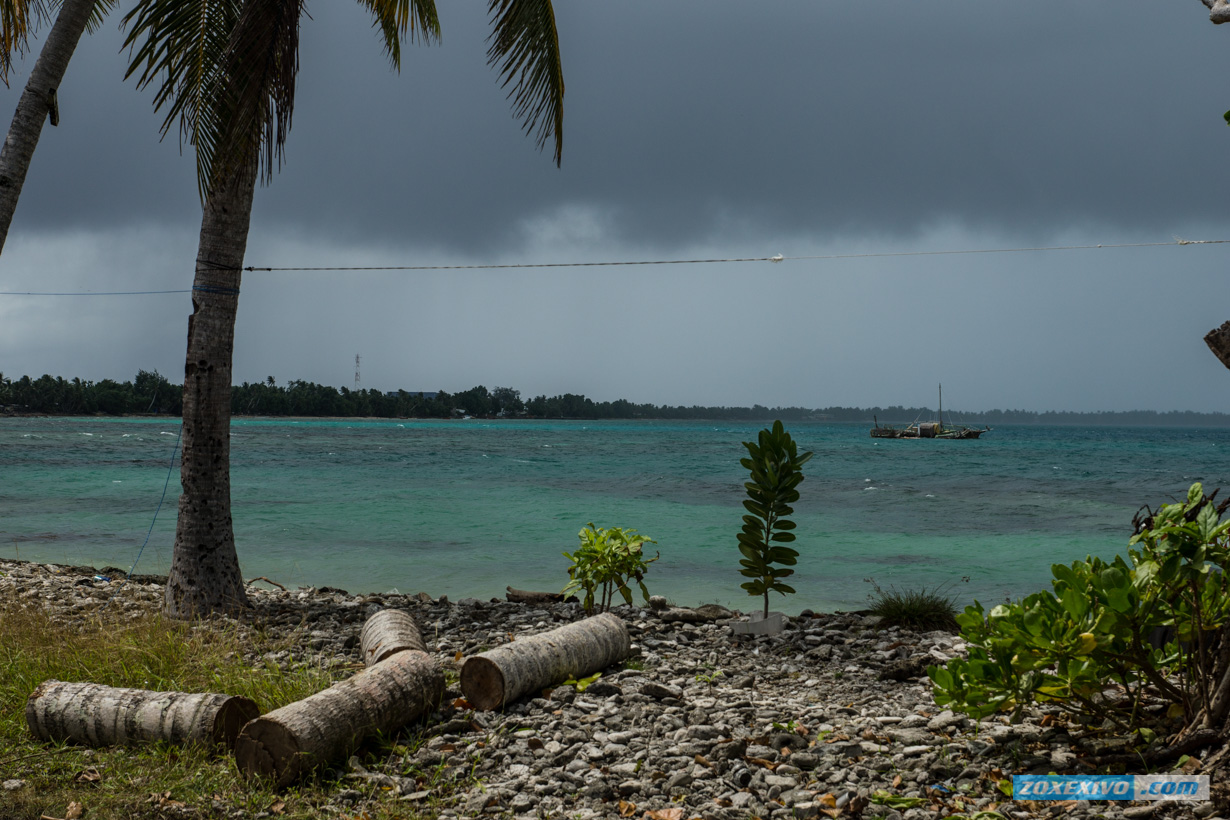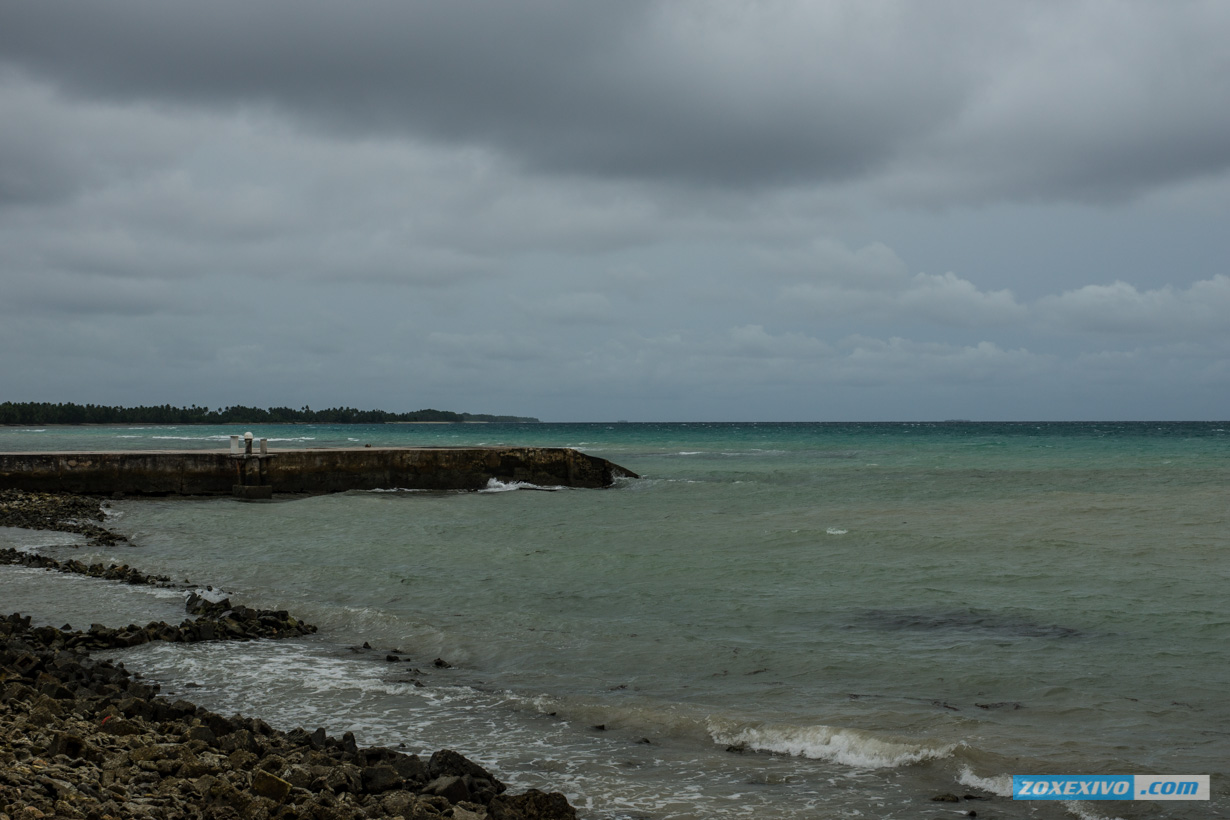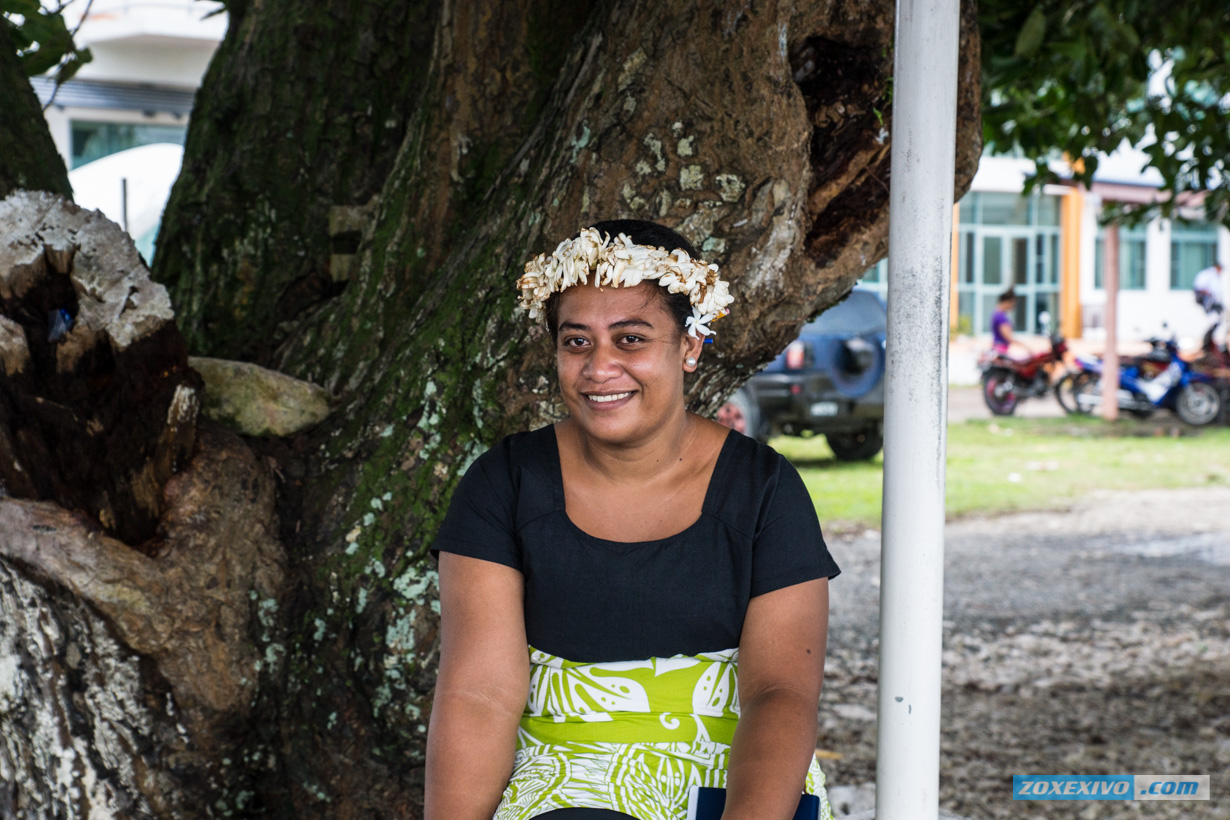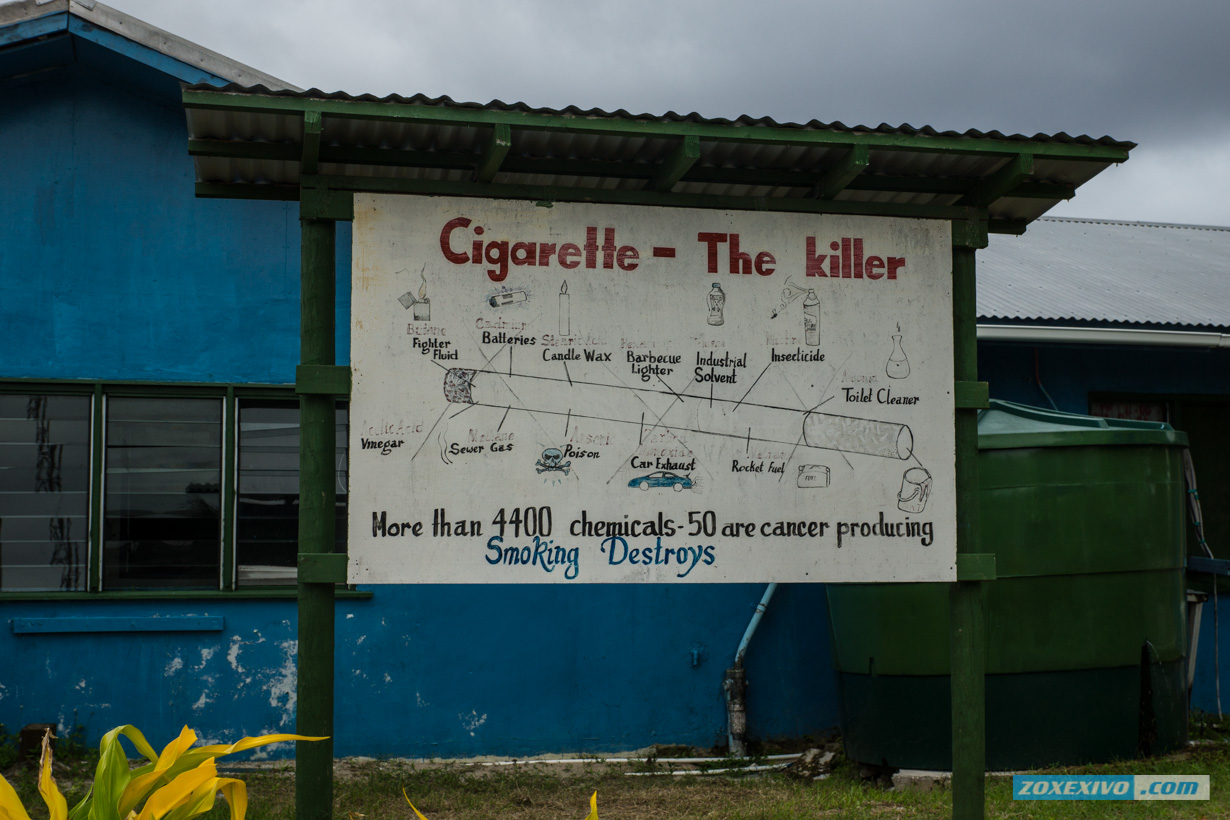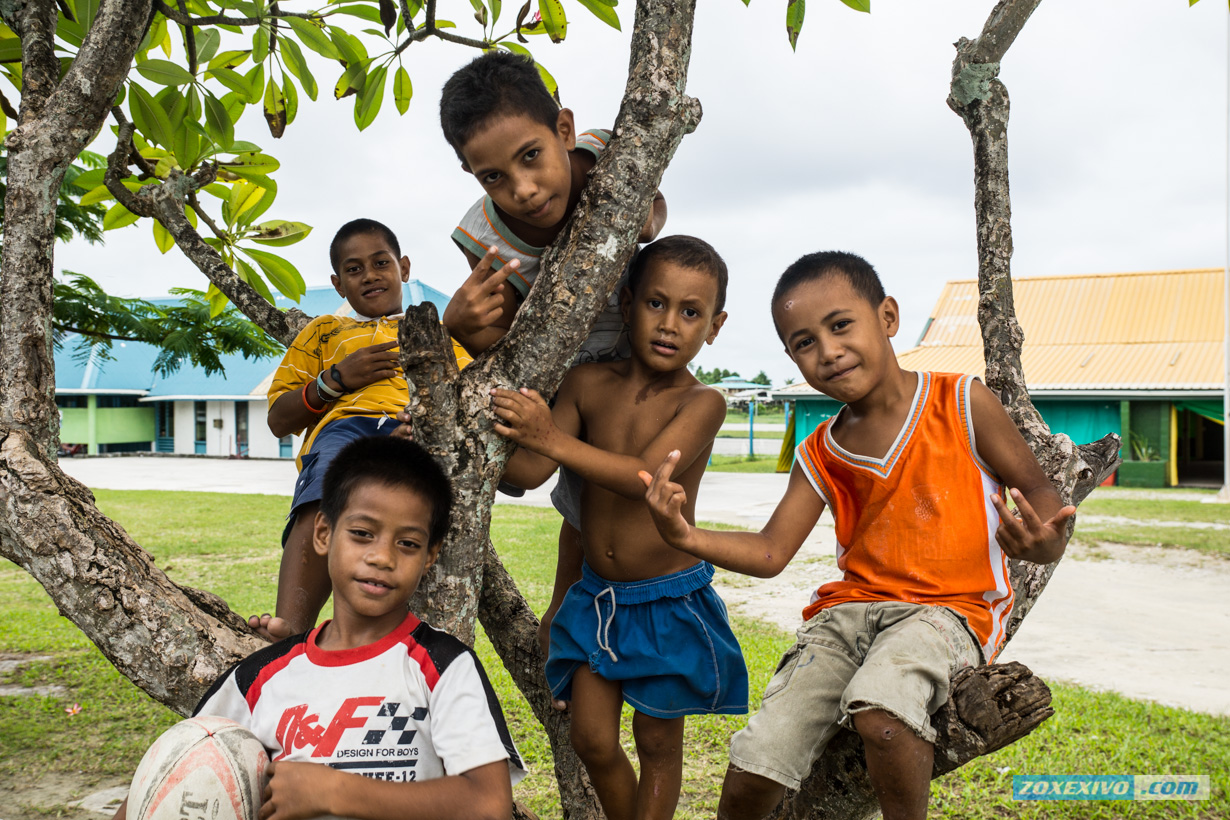 It's me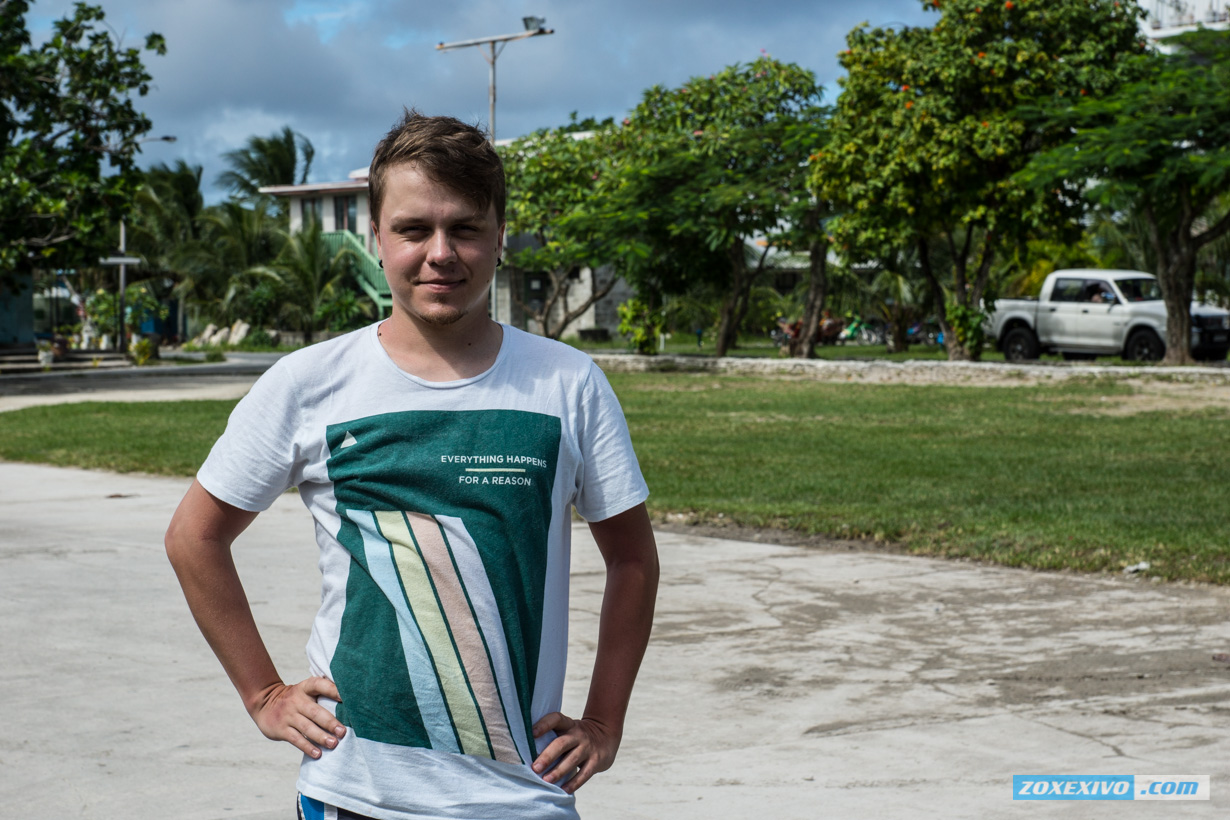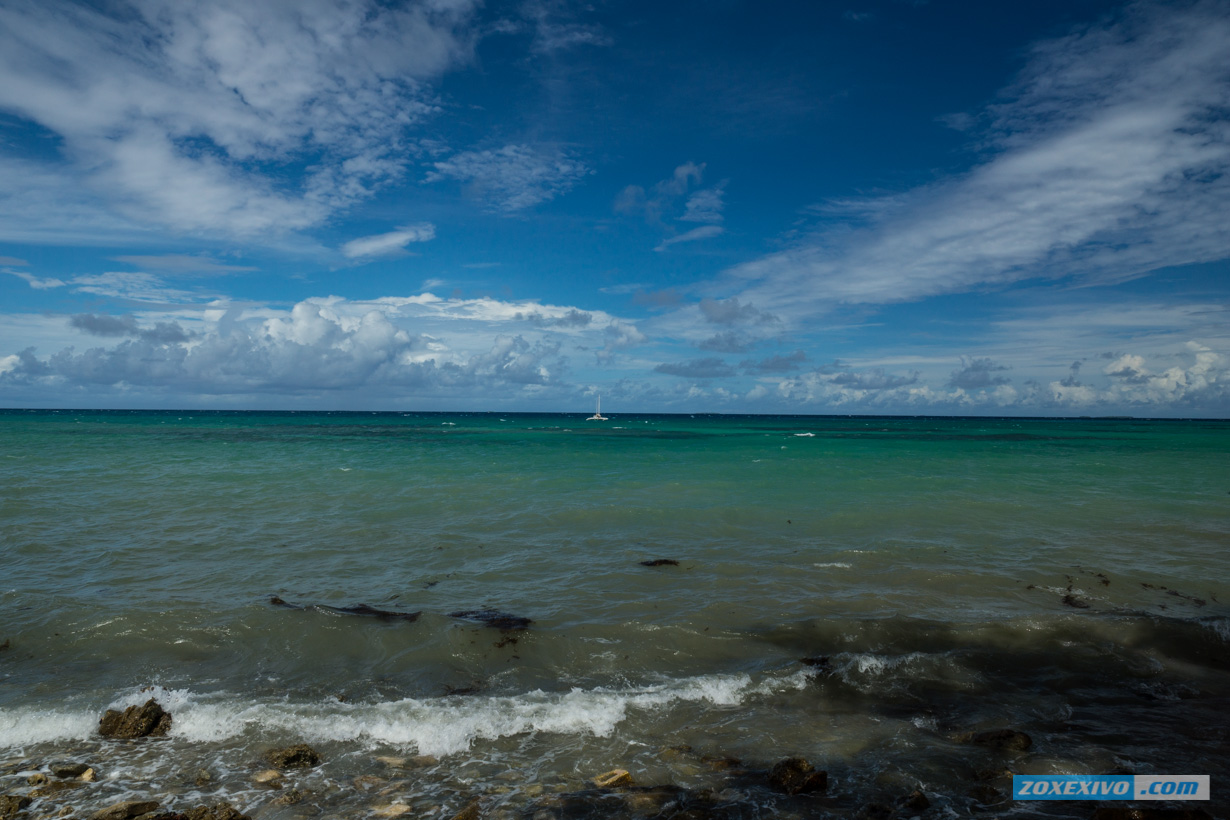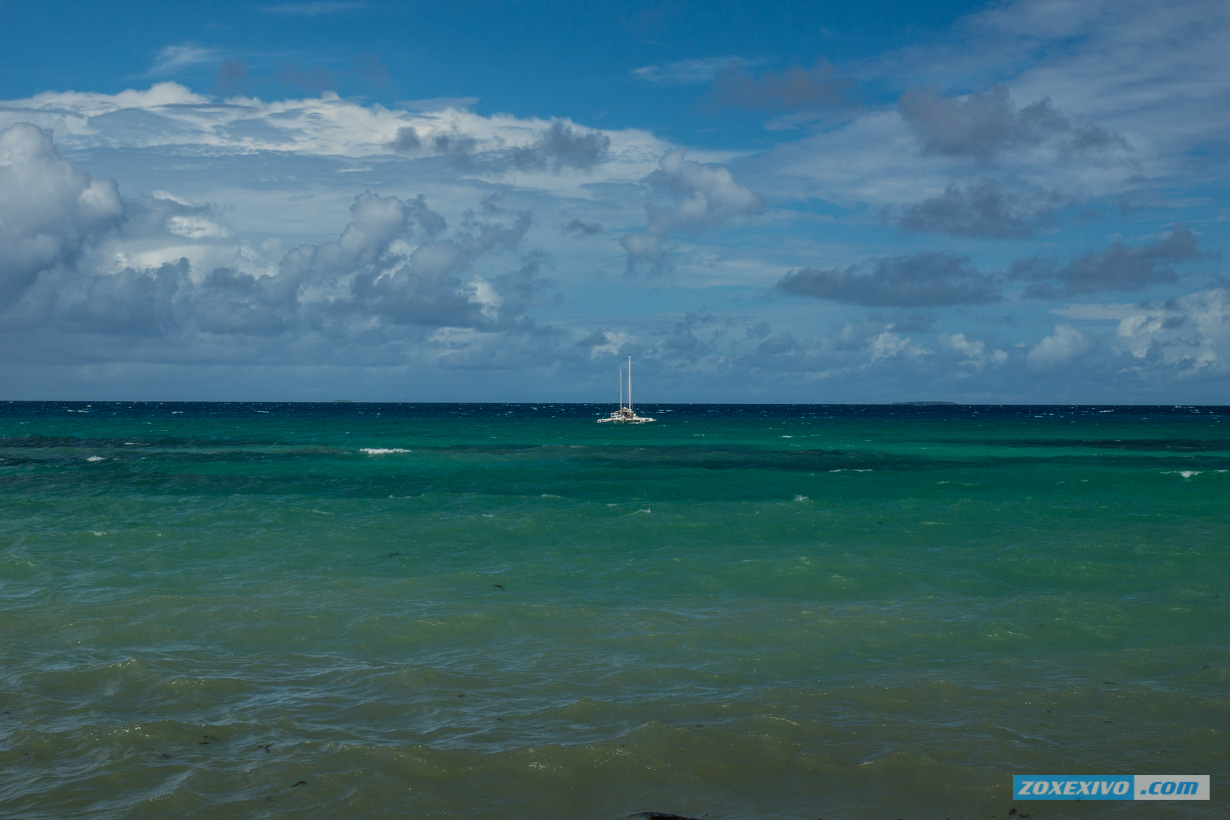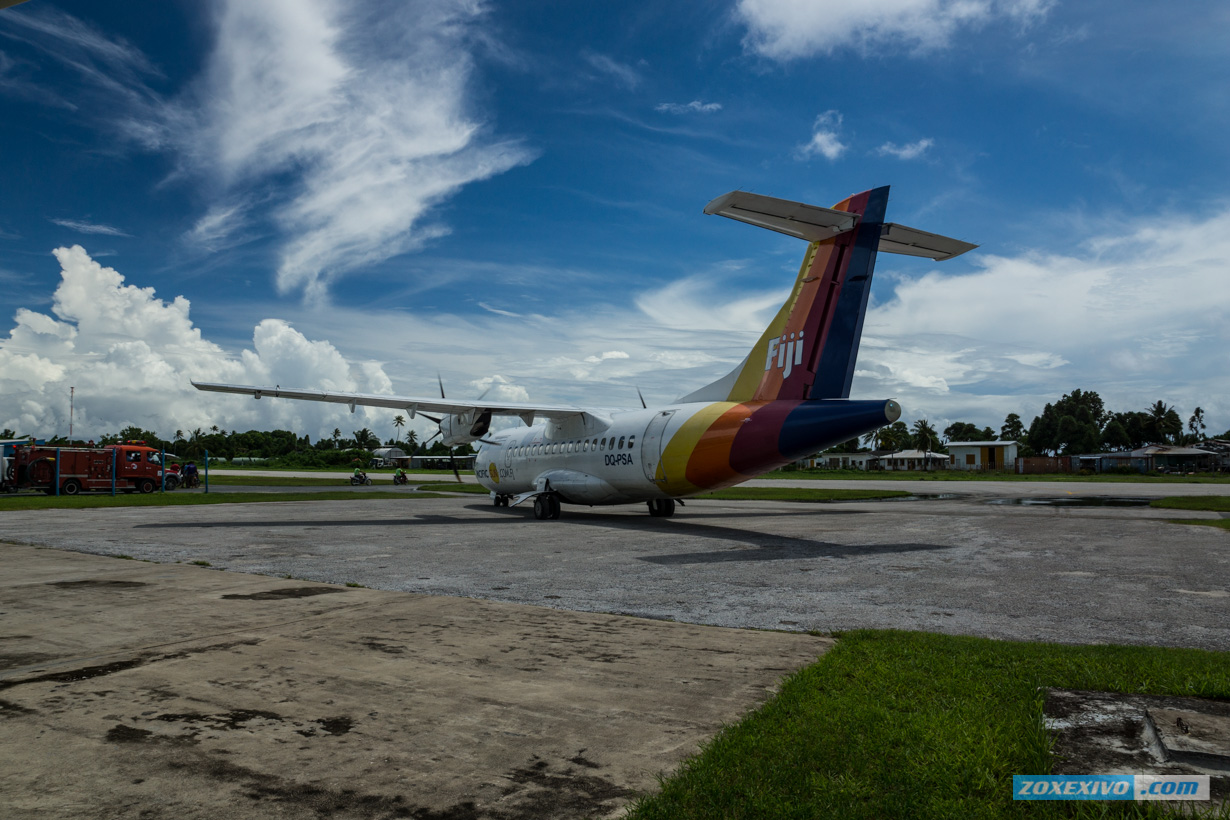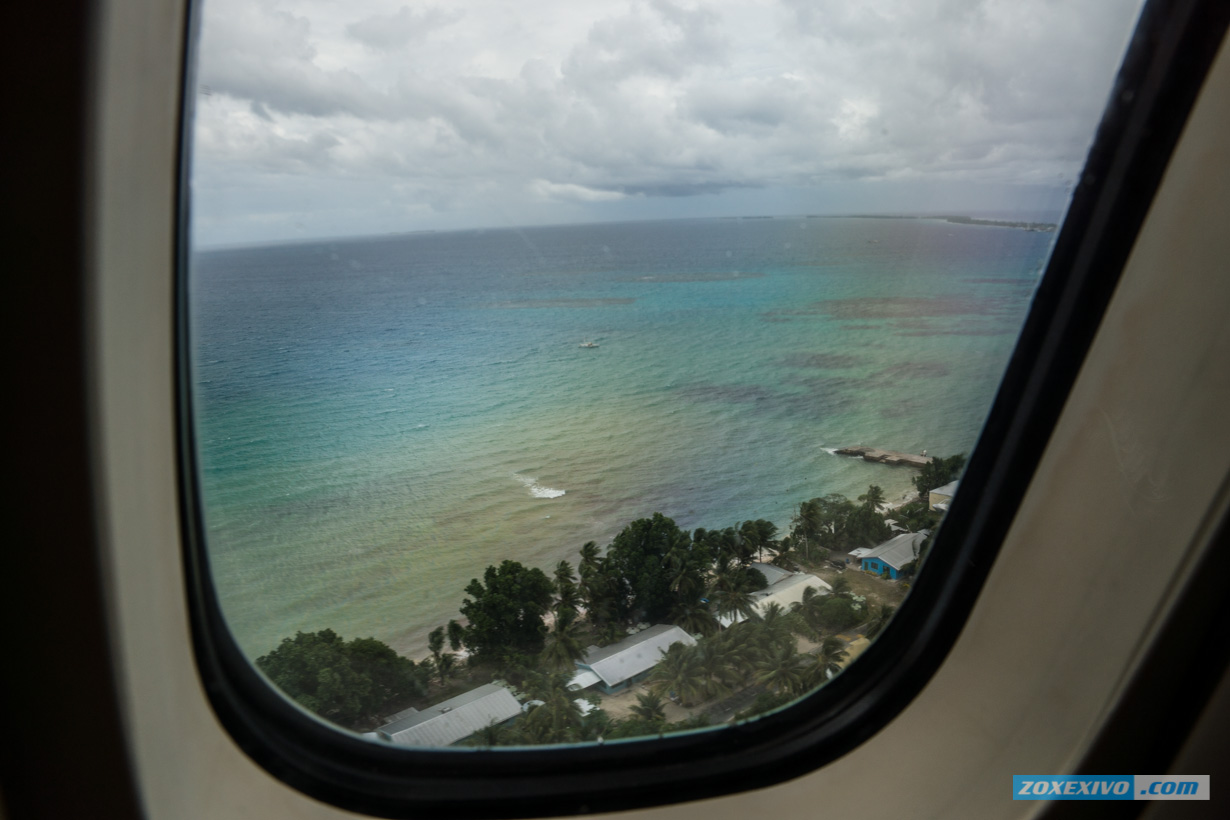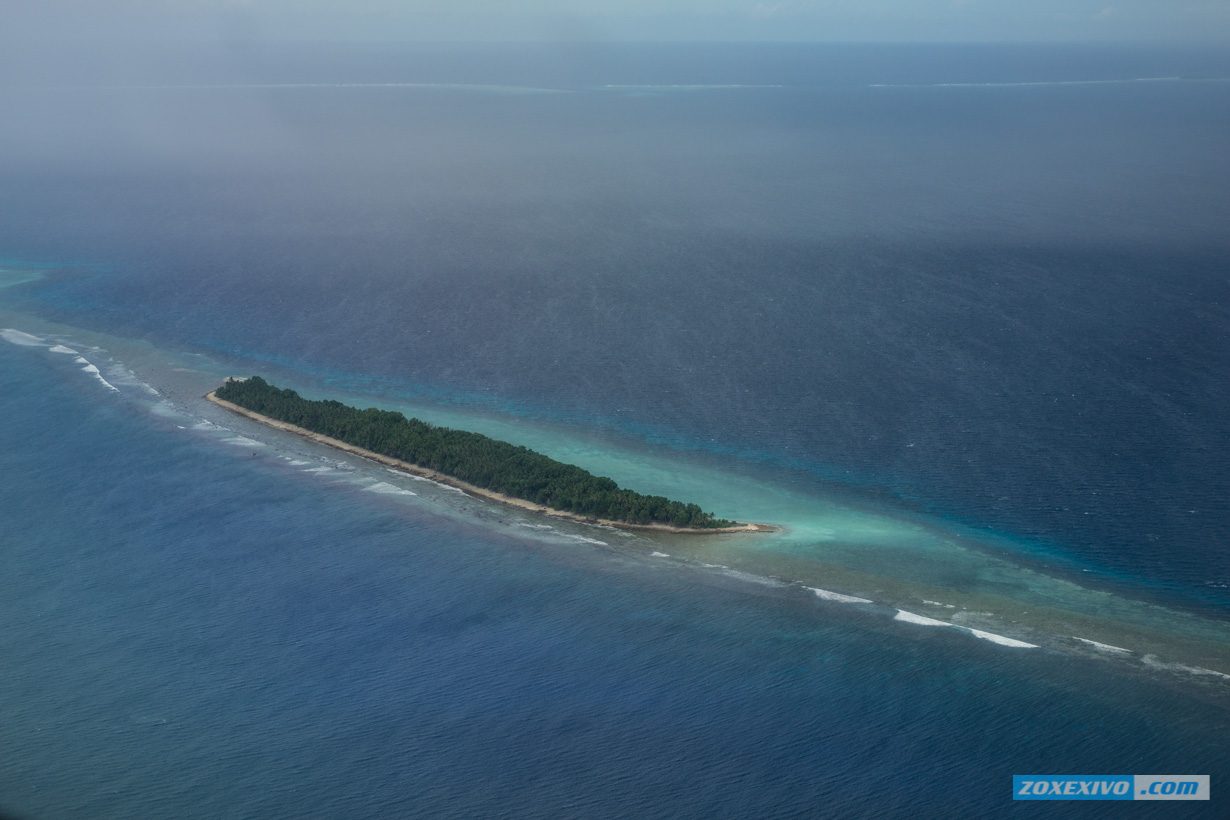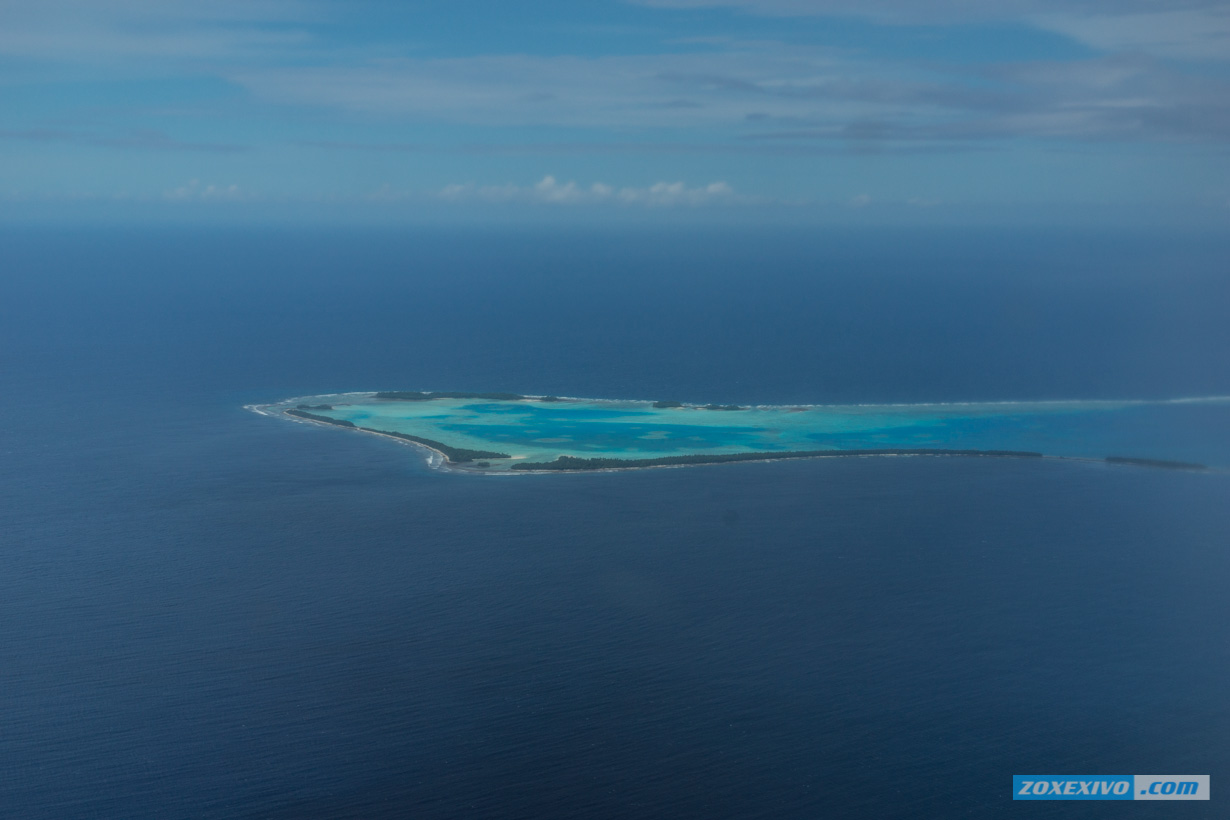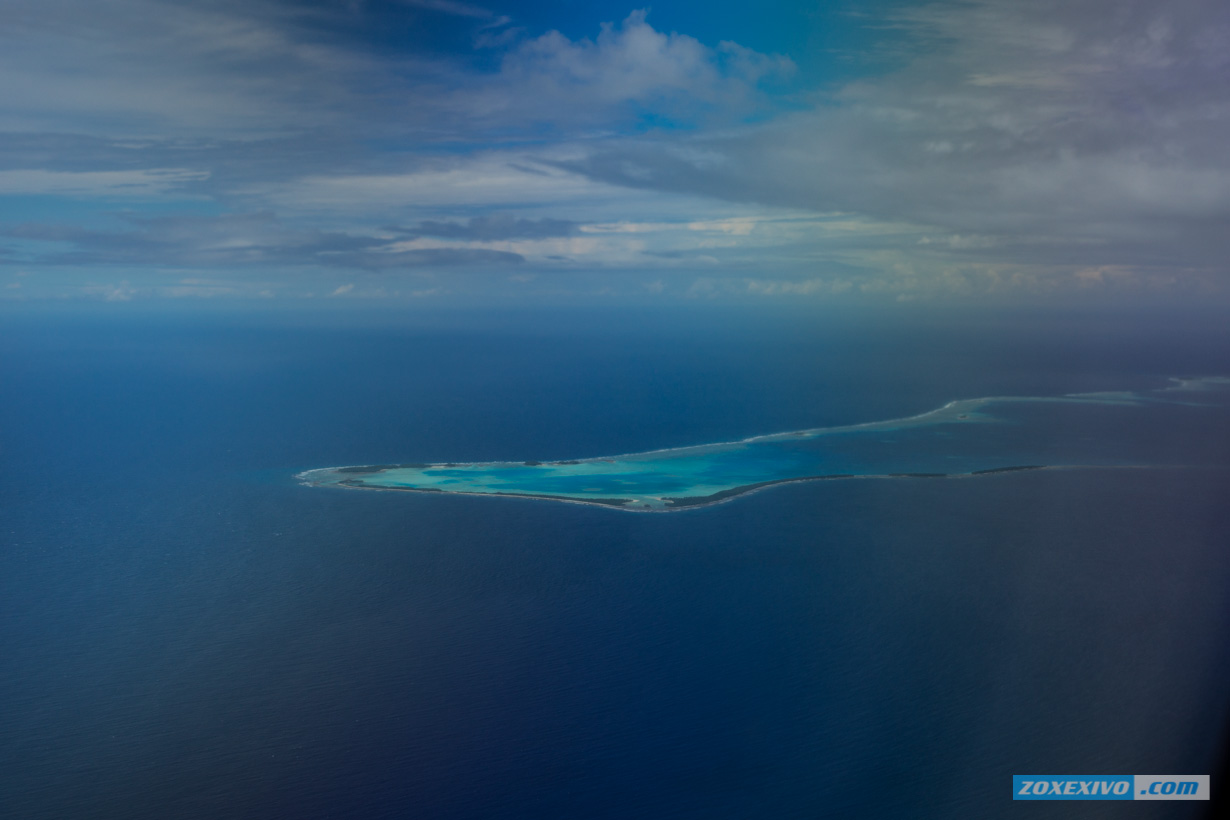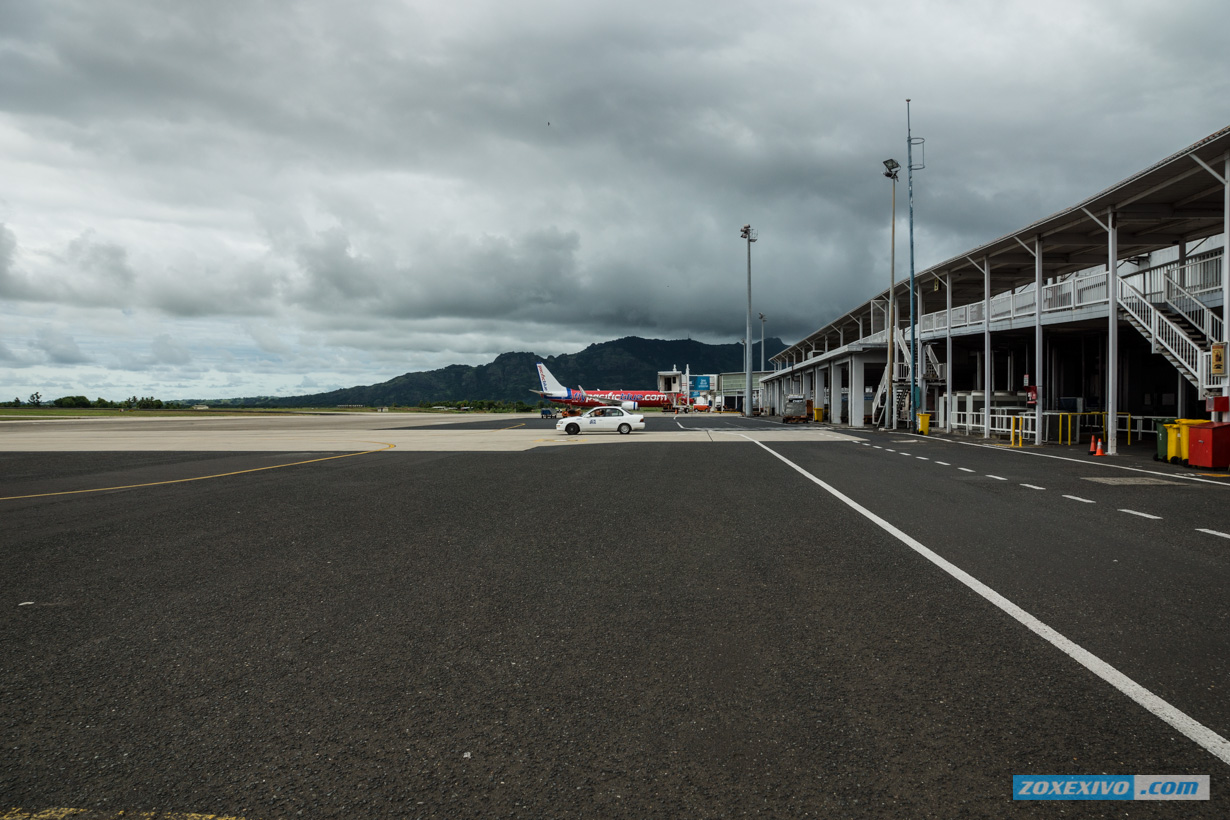 Local men work on cargo ships in the port , at the pump . Some keep their fleet of boats with motor scooters and rent them out .
Unlike Fiji, where the majority of blacks , there is a typical representative of the male - it's a cross between Cristiano Ronaldo , Edgar Davids . All the girls after the age of 16 begin to plump and almost all very well-fed , so I felt that here soon open another line of female sex tourism , although all the men here are very family and all children .
I always thought that all the peoples of Oceania atolls familiar and often from each other at a party or something , but it was not so : many people never go anywhere except their states ( that Fiji that Tuvalu) and want to go anywhere . Generally , it was felt that the people of Tuvalu are very lazy , especially when it appears they lie stacked on special sites at each house and is very reminiscent of fur seals .